REVIEWS FROM 2010:
Vega Kiss Of Life
Frontiers Records
FRCD488
· Produced By: John Greatwood


---

· Running Time: 52.42


---

· Release Date: Out Now


---

· Released:


---

· Musical Style: AOR


---

· Links: Frontiers

93%


Songs: 95%

Sound: 90%
Vega is a very special British rock band. Featuring the acclaimed songwriting duo of James & Tom Martin (Keyboards & Guitars/Bass respectfully), teamed up with Kick/Eden vocalist Nick Workman, one of the good guys of the melodic rock scene.
After three poorly recorded albums with Eden, I was hanging out of for Nick to get the credit and musical backing he has deserved since the wonderful Kick came to an untimely demise.
Vega hits it right out of the park. The songwriting is – as expected – absolutely marvelous. Nothing but hook filled melodic gems, all of the standard we have come to get used to from these guys. Nick makes himself even more essential by co-writing the entire album.
The production is also very slick thanks to John Greatwood (engineer for Tom Lord Alge) and the mix is wonderfully balanced, giving vocals a clear run without being too much and giving guitars and keyboards a nice level playing field.
Style wise we are talking pure British melodic rock/AOR. There have been some great AOR releases in the past few years, but hardly any of the quality ones have been British. Vega put their hand up to be new leaders in that field with this killer debut. Song favourites are almost to numerous to mention.
The opening double anthem salvo of Into The Wild and Kiss Of Life will have feet stomping across the planet, while the moodier One Of A Kind and the slow passionate ballad Too Young For Wings is near perfect.
A.N. Other is another cool anthem, while Headlights is undoubtedly a perfect AOR song.
But it doesn't stop there – Heart Of Glass is perhaps the most urgent song of the album, followed by another double dose of heavenly AOR Heaven in Stay With Me and Wonderland.
Another massive ballad is What It Takes, featuring a big big vocal and the album closes with yet another beauty of an anthem in SOS – the keyboards alone making the song instant from the start.

One of the best debut's of 2010 and in the last few years. Great to see the Martin Brothers getting their own project off the ground and thank God Nick Workman finally gets to shine on a well produced record. British AOR fans and fans of pure honest AOR in general should all very much appreciate this fine release.

Discography / Previously Reviewed

· Kiss Of Life





Line Up:

· Nick Workman: Vocals
· Tom Martin: Guitars
· Dan Chantrey: Drums
· James Martin: Keyboards



Essential For Fans Of:

· British AOR
· The Martin Brothers
· Eden


Track Listing

· Into The Wild *
· Kiss Of Life *
· One Of A Kind
· Staring At The Sun
· Too Young For Wings *
· Another
· Headlights *
· Hearts Of Glass *
· Stay With Me
· Wonderland *
· What It Takes *
· SOS *

--*Best Tracks

| | |
| --- | --- |
| Yngwie Malmsteen Relentless | Rising Force Records |
· Produced By: Yngwie Malmsteen


---

· Running Time: 68.50


---

· Release Date: Out Now


---

· Released: WORLD


---

· Musical Style: Shred


---

· Links: Yngwie

45%


Songs: 60%

Sound: 30%
Guitar shed-master Yngwie Malmsteen continues the unpredictable and inconsistent form that plagues his most recent era of releases. From the terrific Attack! to the utterly horrendous War To End All Wars, the quality has been all over the place.
Relentless is somewhere in the middle of those. It isn't as completely dire as War, but is sure as hell isn't ever going to rank anywhere up with his best work. It sounds like Yngwie has again recorded on the cheap, as the production of this album is the worst fault – a horrible muddy sound with vocals drowned out by the usual endless noodling.
And the songs – they just are not there. Half vocal, half instrumental, I hear that the vocal tracks are left overs from Perpetual Flame. If so – they should have remained left over.
Vocalist Ripper is a fine metal singer, but I still don't buy him as a good fit for this music. Yngwie needs a soulful hard rock singer to give his songs more passion. Either way – it is an uninspiring and largely uninteresting album from one of the finest shredders ever. At 70 minutes in length….waaaaay too long.

| | |
| --- | --- |
| Michael Bormann Different | AOR Heaven |
· Produced By: Michael Bormann


---

· Running Time: 46.52


---

· Release Date: Out Now


---

· Released:


---

· Musical Style: Melodic Rock


---

· Links: Michael Borman

85%


Songs: 87%

Sound: 83%
Different is the album title and "different" is the theme of the music on this album. But no…MB hasn't turned pop/grunge or rap. He's merely taken his signature sound and given it a few twists. Mostly in how the songs have been structured and delivered.
There is a certain stripped back approach in play here and the songs themselves are very commercial in nature. Not as heavy as previous works and stripped right back to acoustic in places.
Michael's appealing voice remains the driving force behind these songs. Life Is A Miracle, To The Top and Who Really Wants To Get Older are the closest songs to traditional Bormann style, with other tracks like the feel good My Favourite Time and the big ballad Don't You Tell Me are more Bryan Adams in style.
Think Twice is another great stripped back ballad while Somebody lifts the tempo again, but retains the same laid back approach. Bormann closes the album with a very radio friendly German language ballad Was Mir Fehlt – terrific vocals here.
It's a pleasant side step from his usual style and an enjoyable album, but I think the last album was hard rocking and really hit the spot, so perhaps this might be a step backwards for Bormann's solo career. Still, he rarely does anything wrong and his voice remains a force of nature.

Push – Strange World – AOR Blvd Records – These guys went under the radar somewhat. Not sure why, but their album is released on AOR BLVD Records and fits the bill for fans of British 80s AOR/melodic hard rock. Some really superb songs on here and the vocals of….(who knows actually. There is zero information on the band or those behind it in the CD packaging)….are warm and engaging and have that perfect AOR quality – moody, yet powerful. The only issue I have is with some up and down mixes and a muddy sound in places. A big production job could have placed this alongside the best of British AOR of the last few years. Let's hope for more soon. But if you can get past production, the guitar/keyboard mix of uptemo AOR tunes here is rewarding.
Hansel – Never Say Die – Indie – I should have reviewed these guys ages ago. And now I hear there may not be another album due to the guys other commitments and lack of breakthrough with this record. Shame, as they are another top Aussie melodic rock band alongside White Widdow that could make major waves in this scene. They are all about the fun times of 80s hard rock, throw in a little glam, a little sleaze, a little Aussie pub rock and even a little AOR. Solid production gives the songs the platform they need to impress and when you have such memorable songs as On The Run, Rock City and the monster Murder 101, you need a big sound to make the most of them. For slower numbers, the guys look toward bluesy/pub rocker Nick Barker for inspiration on Between A Rock And A Hard Place. Solid album – very solid debut – and hopefully not the last we hear from the young lads.
Fab Box – Music From The Fab Box – Avenue Of Allies – Italian soft rockers Fab Box have recorded a diverse record here of sweet and feel good pop rock/AOR. A lot of it is acoustic based or features a lot of acoustic guitar in the mix. Both guys featured in this duo sing lead vocals and play guitars. There are some very sweet harmonies and melodic choruses, but a couple of big issues that need mentioning. Mainly the accents. They are possibly the heaviest accents I have heard in any release ever reviewed here. This can be ok at times, but for me, the accents get in the way constantly. They might have well sung in Italian. It might have been a better move. And the production – a little muddy generally – especially on the tracks which include a full band, not just the duo. There is nothing here that hasn't been heard before and individual tracks do fail to stand out, despite being performed very well. Italian AOR with heavy accents and sweet songs, but not enough to create waves outside their own locale.
Hybrid Ice – Mind's Eye – Indie – A comeback album from a cult AOR group from the 80s. This has been out a while now, but in case you are yet to check it out – here's my recommendation. Do so! This is semi-progressive pomp AOR with 70s and early 80s influences and decent current production values. There's a little Foreigner, Kansas and Styx here – their earlier work is best comparison. 9 songs at 52 minutes of length and one epic 9 minute prog/pomp fest to close the album. You know the style…you know the ilk. Quality stuff if this kind of melodic rock appeals.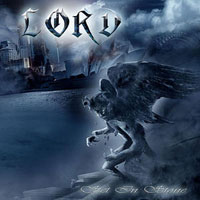 Lord – Set In Stone – Dominus – Aussie mettallers Lord are gaining momentum and fans with their classic NWOBHM sound delivering thrashing guitars, double kick drums and wailing vocals Bruce Dickinson would be proud of. The pace is relentless and the energy all conquering. What makes these guys even more appealing to me is some big melodic rock choruses tucked in around the metal. This isn't an album for straight ahead melodic rockers as it might cause one's head to explode. But for those that like it loud, fast, frenetic and kick ass, but enjoy a taste of the melodic, this might just offer something new and fresh. Great vocals too. The guest list is heavy with big names like Craig Goldy, Pete Lesperance, Glen Drover and more.
Firenote – Firenote – IVK Music – Finland's Firenote are another band that could be mentioned in the same breath as Brother Firetribe, HEAT, Wig Wam and Reckless Love. Their debut album is produced by Erkka Korhonen (Urban Tale, Northern Kings, Swedish Idol) and sounds big. The guys aren't quite as smooth as the aforementioned bands and the accent of singer Ricky is a little over the top at times. But the heart of the music is big guitars, big harmonies and good time rock n roll. Old school vibe with a contemporary production. Keyboards are present, but guitars and big vocals rule the album, which I suggest is well worth checking out. I expect these guys will be around for a while to come, so I expect an even better sophomore release sometime next year.
Bryan Adams – Bare Bones – Universal – A guitar, a piano, a singer, an audience. Pretty brave to put yourself front and center with nothing to fall back on, but that's just what Bryan Adams did with a series of shows across North America this year. Bare Bones is the album. I may not agree with the song list performed – way too many of his repetitive sappy songs from recent years and nothing from Into The Fire (criminal!) and not that much from Reckless either. But boy…what an atmosphere this recording captures and Bry is in such fabulous form vocal wise. A really stunning performance here and one that despite the generally laid back feel, really engages the listener. Shame about the track list.
Inxs – Original Sin – Sony – Utterly horrendous. It's pretty obvious who ran this band, as since Michael Hutchence's untimely death, this band has made more shitty decisions than Gene Simmons has made marketing moves. To name the highlights, they screw up working with Jon Stevens, blew all the momentum they had with JD Fortune and now this regurgitated 'remixed' hits collection. This is horrible and is of zero credibility for those that loved the band's studio albums. All these songs have been programmed to the hilt with sequencing, dance beats and effects filled vocals. Utter utter shite! Great songs ruined beyond recognition and average songs brought back to life with crap guest vocals. Even the Rob Thomas version of Original Sin has been slaughtered. How is that possible? Only 1 song here of any redeeming value and that is JD Fortune's version of The Stairs. The rest is complete manure.
Nelson
Perfect Storm - After The Rain World Tour 1991
Frontiers Records
FRCD490
· Produced By: Nelson


---

· Running Time: 70.04


---

· Release Date: Out Now


---

· Released:


---

· Musical Style: AOR


---

· Links: Frontiers

50%


Songs: 80%

Sound: 30%
Perfect Storm captures Nelson at the very height of their fame after their debut album broke through in 1991 and saw them on the road in support of it. This is the original studio line-up also, the killer band that featured Bobby Rock and Brett Garsed.
This is a raw, live capture of one of the many concerts the guys did that year. When I say raw….I mean RAW! More or less, this can be classed as an official bootleg. I'm thinking that of all the shows performed, is this the best recording anyone got of the band?
Sure the performances are solid and the atmosphere is electric. The twins' vocals are spot on and the crowd (of mainly girls it would seem) lap up every note. But the recording quality….it just isn't good enough to be flogging off in 2010. I've played this through just twice and certain tracks several times….but that's all my ears can handle.
I have heard better audience recordings than this and despite the cool set list and party atmosphere, I can only recommend this for absolute Nelson completists.
The old studio demo bonus track – the uptempo pop rocker Keep One Heart – is included here because I gather it didn't fit on the Before The Rain compilation. If searching for this one extra track - it doesn't warrant purchasing this CD just for it, as enjoyable as it is.
With respect to the guys, this is nothing more than a bootleg and a poor quality bootleg at that. If 70 minutes of muffled instruments and screaming girls sounds like a hoot – then by all means, check this out.

Discography / Previously Reviewed

· After The Rain
· Because We Can
· Imaginator
· Silence Is Broken
· Life
· Brother Harmony
· Like Father Like Sons
· Lightning Strikes Twice
· Perfect Storm Live
· Before The Rain





Line Up:

· Gunnar Nelson: Vocals, Guitar
· Matthew Nelson: Vocals, Bass
· Brett Garsed, Joey Catchcart: Guitars
· Bobby Rock: Drums
· Paul Mirkovich: Keyboards



Essential For Fans Of:

· Nelson


Track Listing

· On With The Show!
· Fill You Up
· More Than Ever
· Only Time Will Tell
· Uluru
· Will You Love Me
· (Can't Live Without Your) Love And Affection
· Two Heads Are Better Than One
· Bits And Pieces
· After The Rain
· The Legend
· Thank You And Good Night
· Interlude
· Everywhere I Go
· Keep One Heart (Bonus Track)


Nelson Before The Rain
Frontiers Records
FRCD489
· Produced By: Nelson


---

· Running Time: 76.30


---

· Release Date: Out Now


---

· Released:


---

· Musical Style: AOR


---

· Links: Frontiers

86%


Songs: 94%

Sound: 78%
This is a far superior release than the live album. 76 minutes of unreleased demos is about as exciting a prospect for any die-hard fan of a band in this genre and that's exactly what Nelson deliver here.
Before The Rain is just that – the demos recorded by the guys before their deal with Geffen Records and their million selling debut After The Rain.
What we have here is a collection of songs that ended up on the debut in stripped back one-man-band style recordings, which gives fans a nice insight into how their favourite tracks evolved. But even better is the inclusion of a stack of previously unreleased tunes that for whatever reasons were left behind at the time. The beautiful You're All I Need Tonight – resurrected the new Lighting Strikes Twice album and the best track from it – also makes an appearance.
There are some other great tracks here – the hard rocker Desire; Let's Get This Show On The Road; It's Gotta Get Better and Running Outta Time, another tough and aggressive number that later turned up on the Silence Is Broken album.
Co-writers of the material include Marc Tanner and Jack Ponti, but the bulk of the credit goes to the melodic songwriting machine of Gunnar & Matthew Nelson.
Production quality is varied throughout – these are demos after all – but they are still surprisingly good and easy on the ears.
More value for money in this release, packed until no more songs could fit on. All Nelson fans should consider this for their collections. Some very fine songs on offer – new and familiar.

Discography / Previously Reviewed

· After The Rain
· Because We Can
· Imaginator
· Silence Is Broken
· Life
· Brother Harmony
· Like Father Like Sons
· Lightning Strikes Twice
· Perfect Storm Live
· Before The Rain





Line Up:

· Gunnar Nelson: Everything
· Matthew Nelson: Everything Else



Essential For Fans Of:

· Nelson - of course!


Track Listing

· After The Rain *
· Bits And Pieces
· (Can't Live Without Your) Love And Affection
· Will Ya Love Me
· You're All I Need Tonight *
· More Than Ever
· (It's Just) Desire
· I Can Hardly Wait
· Senorita
· Everywhere I Go
· Let's Get This Show On The Road *
· Far Away From Home
· It's Gotta Get Better *
· I Wish
· That's Love
· Avalon
· Runnin' Outta Time (The Silence Is Broken) *
· Love Is All We've Got

--*Best Tracks

Dan Reed Coming Up For Air
AOR Heaven
00051
· Produced By: Dan Reed


---

· Running Time: 61.06


---

· Release Date: Out Now


---

· Released:


---

· Musical Style: Rock


---

· Links: AOR Heaven

88%


Songs: 90%

Sound: 86%
This isn't the funked up Dan Reed of the Dan Reed Project, this is Dan Reed, the solo singer/songwriter, in reflective mood and searching his soul through reflective lyrics and softly spoken sweet melodies and vocal harmonies.
Going on the contents of this disc, you'd have to say that Dan remains a very underrated songwriter and craftsman. These songs have a simplicity to them that few can achieve without over-complicating things.
There is a definite beauty to these tracks, stripped back to acoustic guitars, piano, steel guitar and an absolute ton of left of center instruments such as Turkish Kemence, Ude, Chinese Gu-zheng, lots of various percussion and even a couple of additional dialects in guest vocal appearances.
This is a very spiritual album and will appeal to those that like intelligent acoustic based pop, with authoritative vocals and a world-music approach. It's kind of like Eric Martin's Somewhere In The Middle or Joey Tempest's Place To Call Home and more recently Richard Page's Peculiar Life. Just with more twists…
Lyrically the album follows Dan's inspiring personal ups and downs and his exploration of faith and a search for something deeper in life.
The first step in establishing the new era of Dan Reed the solo performer. And a fine way to kick start that off. Soft and reflective, but if the mood suits, this will impress.

Discography / Previously Reviewed

· Coming Up For Air





Line Up:

Too numerous to list.


Essential For Fans Of:

· Singer/Songwriters


Track Listing

· Coming Up For Air *
· Losing My Fear *
· Closer
· On Your Side
· Brave New World
· Feels Like Home *
· Middle of Nowhere
· Sacred Ground *
· Reach for the Sun
· Candlelight
· Promised Land
· Pray for Rain
· The Dictator

--*Best Tracks

Appearance Of Nothing All Gods Are Gone
Escape Music
ESM220
· Produced By: Markus Teske


---

· Running Time: 48.30


---

· Release Date: Out Now


---

· Released:


---

· Musical Style: Progressive Metal


---

· Links: Escape Music

72%


Songs: 60%

Sound: 84%
Interesting album – taking a leaf from Dream Theater the band and also from Dream Theater's vocalist James LaBrie's latest solo album – being that the album is very progressive and fuelled by double kick drum flurries, but also vocals by guest singer Cookie Monster. "Metaaaaal…yummy yummy…" Actually – that's vocalist Dan Swanö (ex Edge of Sanity/ Nightingale) and he's only on 3 tracks.
I'm not a huge fan of 7 track progressive albums – I kinda like more musical ideas per record than 6 or 7 tracks….or 21 ideas packed into 6 tracks. But there is still plenty here to get your head around, with nearly 50 minutes of music featured. The middle of the album features 2 tracks at 10 mins a piece, so there's 20 minutes alone on Sweet Enemy and Destination.
I never really "got" the band's debut. I have to say that this one isn't really floating my boat as either. It's long and complex and features more ups and downs than the Dow Jones, and the vocals….I'm just not feeling the vocals.
Basically I don't think it's a killer progressive album, nor a killer metal album. The debut didn't excite me and this doesn't either, so I guess I have to count myself out as a fan of these guys.

Discography / Previously Reviewed

· Wasted Time
· All Gods Are Gone





Line Up:

· Pat Gerber: Vocals, Guitar
· Peter Berger: Guitars
· Yves Lüthi: Drums
· Omar Cuna: Bass
· Marc Petralito: Keyboards



Essential For Fans Of:

· Wasted Time


Track Listing

· The Mirror's Eyes *
· 2nd God
· Sweet Enemy *
· Destination
· The Call of Eve
· …I said Silence
· The Rise and Fall of Nothing

--*Best Tracks

| | |
| --- | --- |
| Captain Zapped Captain Zapped | Indie |
· Produced By: Grayson Wray


---

· Running Time: Too Long


---

· Release Date: Too Soon


---

· Released:


---

· Musical Style: ?


---

· Links: Zapped
Frontman of Circus Of Power was Alex Mitchell. What a great band too – just great hard driving rock n roll with a sleazy edge.
This is his new band Captain Zapped. WTF? Together with Billy Tsounis (guitars/keys), Alex has recorded one of the very worst albums in the history of this website, or perhaps rock n roll in general. This is a complete load of tosh. An utter embarrassment to all involved.
It sounds as if it was recorded in a garage without electricity, on a farm where the only harvest on offer was really bad weed.
This is really and truly utter shit. Zero production value; zero effort on vocals (droaning half spoken at best); zero quality of songwriting and horrendous artwork complete with Alex dressed in a cape and leather caveman loincloth (and accompanying skull) on the back.
Musically it is all over the show – stoner rock, 70s psychedelic nonsense, God knows what else.
I just hope this review reaches people before they actually pay for this shit. Except for The Last Hard Men, this is the worst CD I have ever heard.

Steve Lukather All's Well That Ends Well
Mascot Records
M7308 2
· Produced By: Steve Lukather, CJ Vanston, Steve MacMillan


---

· Running Time: 47.21


---

· Release Date: Out Now


---

· Released: WORLD


---

· Musical Style: Melodic Rock


---

· Links: Steve Lukather

97%


Songs: 96%

Sound: 98%
This album has been out sometime now and is receiving high acclaim and solid sales, so this review comes a little after the fact. But it comes also as a warning to anyone who has not yet heard the new Luke album – do so now!
It is no secret that Steve has been going through a rough emotional time in his personal life and far be it for anyone to comment on that. But the true class of great singer/songwriters is they write what's in their heart and what they are living through at the time. So Luke the songwriter has laid open his soul on All's Well That Ends Well and it is hard not to get wrapped up in that emotion. Especially when the songs and performances are just that good.
This for me is probably the most natural solo album of Luke's career. I still adore the debut album (which will probably remain my all time favourite) and his last album too. But this album encompasses everything and has a real genuine quality to it as he blasts through the different moods and styles within.

And I think also that this is the best produced album of Luke's career. Partner in crime CJ Vanston (co-writer also) has really excelled in bring the very best out of not only Luke, but every individual on this album. The mix is gloriously balanced and clear for so much going on and the clean sound allows the different emotions to take center stage.
And I don't think I have heard Lukather play better than on this album. The solos are amazing, the craftwork behind the songs is incredible and the sound of Luke's guitar is just so clean…it's glorious really.
For those that haven't yet heard the album it sums up the Lukather sound. It's varied without being disjointed. I think there's a strong element of Toto's Kingdom Of Desire here and some Falling In Between as well as part Ever Changing Times and numerous other influences from throughout Luke's career like the Steely Dan jazzy blues rock of On My Way Home and You'll Remember (the latter with a monster curve ball hook).
Other song highlights include the masterpiece intro Darkness In My World. I don't think Luke has written a finer song. Just perfect and so emotionally entwining.
Can't Look Back has a catchy chorus, but it's the emotional verse and subtle guitar parts are what I love the best.
Don't Say It's Over is a heartbreaking emotional ballad that features more stunning guitar work. Not to mention the vocals. Has Luke ever sounded better?
Lukather leaves personal issues aside to take a jab at celebrity with the funky hard rock of Flash In The Pan before pulling the tempo right back for a dark and moody rocker with Watching The World.
I've mentioned You'll Remember previously – but boy this is a great song with two different approaches. The backing vocals ooze soul and really warm the track.
Brodie's is a slow rocker with a great cynical lyric which even mentions 'Tiger Woods' ho'. Love it! And the closing instrumental Tumescent is some of the finest riffing you'll hear this year.
Summing up – it is simply one of the best singer/songwriter albums of the year, matched with one of the best guitar player albums of the year. Beautifully produced and emotionally involving – just what great music should be. One of Lukather's finest ever moments and essential for all fans of the man and for Toto fans.

Discography / Previously Reviewed

· Lukather
· Candyman
· Luke
· Ever Changing Times
· All's Well That Ends Well





Line Up:

· Steve Lukather: Vocals, Guitars
· Eric Valentine: Drums
· Lenny Castro: Percussion
· Carlitos Del Puerto: Bass
· CJ Vanston, Steve Weingart: Keyboards, Effects



Essential For Fans Of:

· Lukather
· Toto


Track Listing

· Darkness In My World *
· On My Way Home *
· Can't Look Back *
· Don't Say It's Over *
· Flash In The Pan
· Watching The World *
· You'll Remember *
· Brodie's
· Tumescent

--*Best Tracks

Black Country Communion
Black Country Communion
J&R Adventures

· Produced By: Kevin Shirley


---

· Running Time: 72.58


---

· Release Date: Out Now


---

· Released: WORLD


---

· Musical Style: Classic Hard Rock/Blues Rock


---

· Links: BCC

92%


Songs: 94%

Sound: 90%
Glenn Hughes returns to rock – words I have wanted to hear for a long while. And the result is pretty damn good. This is one cracking groovy rock record. By now most that are interested would have heard this album – such is my lateness with several reviews – so I'll get straight to the point.
This is a supergroup in the context of this music scene. Jason Bonham is a groove orientated drummer with great power and finesse. Derek Sherinian is one of the finest keyboard players in the world and Joe Bonamassa is the premiere blues rock guitarists this generation. Glenn Hughes? Well, you know his pedigree and talents, so enough said. How could it go wrong? The only real question I had was could Bonamassa play hard rock over the blues for long enough to make a full rock album? Well, perhaps not in the style Eddie Van Halen does, but for this album he is dead set perfect.
BCC is a record that fell straight off an old-1975 pickup, falling alongside contemporaries of the time such as Deep Purple, Led Zeppelin and Cream. This is 70s rock with a monster groove, a whole bag of attitude and a healthy dose of musician self-indulgence. All perfectly captured and mixed by one Kevin Shirley.
There are some terrific hard rock moments on here, but if that's all you are looking for, the lengthy jams and blues numbers might not as impress as much. I love it all, but perhaps a revised sequencing of the album might have given it a better flow.

Song wise, Black Country is a dark rocker that kicks off in style, but it is One Last Soul that sums it all up for me. More tracks like this would make my year. The fast moving groovy melodic rocker has it all – including that trademark Glenn Hughes scream. The Great Divide is an edgier and more contemporary rocker, showing the guys ability to diversify.
Down Again is a blues drenched pure 70s rocker of earthy tones, thick organ parts.
Beggarman rocks with a massive groove before blues hour kicks in.
The 8 minute Song Of Yesterday is classic Zeppelinesque blues while No Time and a re-recording of Medusa plus the Bonamassa sung Revolution In Me continue the theme, albeit in a little more uptempo fashion.
Stand is a more contemporary rocker again before the kick ass tune of the album blows through the speakers. Sista Jane rocks – more of this next time please! It should have been further up the running order.
Too Late For The Sun is an 11 minute self-indulgent blues/jam/rock fest. Strictly for fans of the guys and their mission, but I'm digging it. Good closer to a long album and some fine instrumentation within this.
It's a long album with some longer free flowing songs in between shorter rock numbers. To best appreciate the album a taste for both will be needed. If so, this album will please fans as it delivers as expected. Performances are really something and the whole affair hasn't been over produced like it could have been – the loose and groovy feel of some tracks almost sounds live in the studio. And that's how it should be. Bring on album number two please!

Discography / Previously Reviewed

· Black Country Communion





Line Up:

· Glenn Hughes: Vocals, Bass
· Joe Bonamassa: Guitars
· Jason Bonham: Drums
· Derek Sherinian: Keyboards



Essential For Fans Of:

· Glenn Hughes
· Led Zeppelin
· Joe Bonamassa
· 70s Rock


Track Listing

· Black Country *
· One Last Soul *
· The Great Divide *
· Down Again
· Beggarman *
· Song Of Yesterday *
· No Time
· Medusa
· The Revolution In Me
· Stand (At The Burning Tree) *
· Sista Jane *
· Too Late For The Sun

--*Best Tracks

| | |
| --- | --- |
| James LaBrie Static Impulse | InsideOut Music |
· Produced By: Richard Chycki


---

· Running Time:


---

· Release Date: Out Now


---

· Released: WORLD


---

· Musical Style: Melodic Metal


---

· Links: James LaBrie

94%


Songs: 93%

Sound: 96%
I love a good metal album and this is quickly becoming one of my favourites for the year. The best thing about this James LaBrie solo album is hearing him sing 4 minute songs again. I was a fan of Dream Theater for the best part of the 90s before just losing interest in their 7 track albums.
To hear LaBrie in full voice behind 12 new tracks is great. 12 hooks, 12 choruses and plenty of hard driving melodic metal in between.
One could be thrown off guard by guest vocals from Cookie Monster, but it's not LaBrie (or CM), but rather the drummer. Works ok for me, as LaBrie rather sounds in fine melodic form and sings over the top of a pounding rhythm section and a wall of guitars.
The album opens with a trio of high energy songs, pounding the ears before a soaring slower track Euphoric offers a break. The opener One More Time is amazing.
Over The Edge provides some more great soloing; I Need You has an instantly likable chorus hook and I Tried is almost a rock anthem!
Just as you approach exhaustion listening to this onslaught of arena metal, the triple timed This Is War blasts through to take anything that's left.
The album closes with the very fine ballad Coming Home – the only track of its kind on the album.
Impressive – and an album that restores my faith in James LaBrie. For me his best work since DT's Falling Into Infinity and Images And Words. Barely a sign of any prog nonsense here, just hard hitting, hard driving metal with some surprisingly catchy material.

Discography / Previously Reviewed

· Elements of Persuasion
· Static Impulse





Line Up:

Promo: Not Listed


Essential For Fans Of:

· LaBrie && Dream Theater
· Contemporary Melodic Metal


Track Listing

· One More Time *
· Jekyll Or Hyde *
· Mislead *
· Euphoric *
· Over The Edge
· I Need You *
· Who You Think I Am
· I Tried *
· Just Watch Me
· This Is War *
· Superstar
· Coming Home

--*Best Tracks

Bangalore Choir Cadence
AOR Heaven
00048
· Produced By: Andy Susemihl


---

· Running Time: 54.41


---

· Release Date: Out Now


---

· Released:


---

· Musical Style: Hard Rock


---

· Links: AOR Heaven

89%


Songs: 88%

Sound: 90%
Another album that has been a decade or two in the making! David Reece returns to the Bangalore Choir moniker with some of the original line-up in tact and his solo partner/guitarist Andy Susemihl joining the gang. That makes for a pretty smooth cross over of sounds – from the Reece album to the old Bangalore Choir. This album mixes old with the new (possibly favoring the new a little more). The production is first rate thanks to Andy's continuing work with David.
The sound is definitely contemporary, but rather than David doing his heavier melodic metal style vocals, he very much tones that down to deliver the melodic hard rock style that made Bangalore Choir a cult favourite.
The power hard rock or Power Tripping and the melodic rock of Martyr set up the album perfectly. Living Your Dreams Everyday is another melodic friendly track before Survival Of The Fittest toughens things up again.
Other highlights include the soft ballad Still Have A Song To Sing; hard rocker Dig Deep; and the totally old-school Sweet Sensation.
High On The Clouds is one of my favourite hard hitters and Surrender All Your Love closes the album with a lengthy server of soloing.
Definitely an album worthy of the name Bangalore Choir. As stated, it mixed the old with the new and sets up a platform for the band to continue on into the future. Hopefully there will be more live dates and another studio album to come in the future.

Discography / Previously Reviewed

· On Target
· Cadence





Line Up:

· David Reece: Vocals
· Curt Mitchell, Andy Susemihl: Guitars
· Hans i'nt Zandt: Drums
· Danny Greenberg: Bass



Essential For Fans Of:

· David Reece


Track Listing

· Wahzoo City (Intro)
· Power Trippin' *
· Martyr *
· Living Your Dreams Everday *
· Survival Of The Fittest *
· Tomorrow
· Heart Attack & Vine
· Still Have A Song To Sing
· Dig Deep *
· Never Say Goodbye
· Sweet Temptation *
· High On The Clouds *
· Spirits Too They Bleed
· Surrender All Your Love

--*Best Tracks

| | |
| --- | --- |
| Houston Houston | Rocket Songs |
· Produced By: Ricky B. Delin


---

· Running Time: 42.31


---

· Release Date: Out Now


---

· Released:


---

· Musical Style: AOR


---

· Links: Rocket Songs

92%


Songs: 94%

Sound: 90%
This is yet another melodic gem out of Sweden. Hard to keep up with them all isn't it? Houston is basically the duo of Freddie Allen (drums) and Hampus Hank Erix (vocals) with a who's who of Swedish AOR-stars to fill the rest of the album duties. Tommy Denander, Ricky Delin, Thomas Vikstrom, Mats Olausson to name the main players.
Erix has a glorious voice for AOR and mixes between a deeper subtle voice and a high pitch wail for choruses and when the occasion arises. It makes for a great blend of warmth and emotion that carries through the album.
Main order of the day here is light and fluffy and keyboards galore. This is pure 80s Euro-AOR folks. As pure as it comes.
Hold On for example is about as glorious as it gets and is an instant classic to my ears.
Lots of soaring vocals here and some changing moods through the album, but always a catchy chorus and when it calls for it – some over the top moments.
The emotional One Chance is a wonderful layered guitar/keyboard ballad with a nice hook which moves straight into the fluffy uptempo AOR of another winner Give Me Back My Heart.
Misery is catchy as hell and reminds me of Street Talk at their best.
The mid-tempo Now is another classy track with a sentimental message without being cheesy at all.
They just got it right – plain and simple. Simple, uncomplicated European AOR with 80s written all over it. Pink and fluffy all the way.

Discography / Previously Reviewed

· Houston





Line Up:

· Hampus Hank Erix: Vocals
· Tommy Denander, Fabes, Martin Fogelstrom: Guitars
· Freddie Allen: Drums
· Lasse Falck: Bass
· Ricky Delin: Keyboards



Essential For Fans Of:

· Euro-AOR


Track Listing

· Pride
· Truth Slips *
· Hold On *
· I'm Alive
· One Chance *
· Give Me Back My Heart *
· Misery *
· She's A Mystery
· Now *
· 1000 Songs

--*Best Tracks

White Widdow White Widdow
AOR Heaven
00050
· Produced By: Martin Kronlund


---

· Running Time: 49.44


---

· Release Date: Out Now


---

· Released:


---

· Musical Style: Melodic Rock


---

· Links: AOR Heaven

87%


Songs: 87%

Sound: 86%
It's nice to give some Aussie talent a big of publicity for a change and these are a fine bunch of lads too. All of them (but frontman Jules especially) have been part of the melodic scene here in Australia and proudly promote everything melodic when possible.
They are this very week performing as Ted Poley's backing band here in Oz, so what better time to review their debut album.
This is about as 80s as it gets, but without that dated production. Big guitars and solos without a hint of down tuning? Check! Big swirling keyboards? Check! Melodic vocals and chorus harmonies? Check!
Ok, so that all established the sound of White Widdow is their own, while also borrowing from the genre as a whole. Think White Sister, Survivor, Treat, Dokken, Aviator, Bon Jovi and Australia's own Roxus. Yes, that's straight from the bio, but it's also pretty accurate.
There is nothing ground breaking or overly original here, but can be a compliment also. As long as it is well done and this album is. Highlights include - Tokyo Rain, a solid trademark rocker to kick off an album of this style.
We've Got The Wings, with soaring chorus vocals and big 80s keyboards; the rock ballad Don't Fail Me Now is instant; Spirit Of Fire is pure Roxus; and the power ballad Shadows Of Love is perfectly pink and fluffy.
The last 3 songs run seamlessly together giving the album a final 12 minute blast of high energy melodic hard rock.
A solid, good fun, traditional melodic rock record that does everything well without breaking any rules or challenging boundaries. They have a great opportunity to build on momentum here if they can get back into the studio next year for a quick follow up.

Discography / Previously Reviewed

· White Widdow





Line Up:

· Jules Millis: Vocals
· Enzo Almanzi: Guitars
· Jim Naish: Drums
· Trent Wilson: Bass
· Xavier Millis: Keyboards



Essential For Fans Of:

· Danger Danger
· White Sister
· Roxus


Track Listing

· Shoukai (Intro)
· Tokyo Rain *
· Broken Hearts Won't Last Forever *
· We've Got The Wings *
· Cross To Bare
· Don't Fail Me Now
· Spirit Of Fire *
· Shadows Of Love *
· One More Day
· Change Of Passion
· Fire & Ice

--*Best Tracks

The Poodles No Quarter (Live)
Frontiers Records
FRCD484
· Produced By: The Poodles


---

· Running Time: 59.59


---

· Release Date: Out Now


---

· Released:


---

· Musical Style: Melodic Hard Rock


---

· Links: Frontiers

86%


Songs: ---

Sound: 85%
Great band…three great albums and now the live companion piece for the fans. So what do we have on here? 13 tracks and a drum solo, comprising of the best tracks from the 3 albums to date. This is a nice, loud, raw recording with the band in good spirits and high in energy. The guitar especially presses through the mix and right through my ears.
Listening to the way the guys have sequenced this, they really have come up with some amazing tunes in such a short amount of time.
Metal Will Stand Tall, Echoes From The Past, Night Of Passion, I Rule The Night and Caroline are all fantastic tracks and performed here with the energy of a live setting makes them all the more engaging.
So that said – this might not just be a fans only release. It might be a great introduction to the band for those yet to come under their spell.
This is basically 60 minutes of wall to wall European melodic hard rock at its finest, performed by a group of guys that have been around a long time and really know how to deliver.




Line Up:

· Jakob Samuel: Vocals
· Henrik Bergqvist: Guitars
· Christian Lunqvist: Drums
· Pontus Edberg: Bass



Essential For Fans Of:

· The Poodles
· European Melodic Rock


Track Listing

· Too Much Of Everything
· Caroline
· Seven Seas
· Metal Will Stand Tall
· Like No Tomorrow
· One Out Of Ten
· Lullaby For Jimmy
· Drum Solo
· Echoes From The Past
· Thunderball
· I Rule The Night
· Night Of Passion
· Flesh & Blood
· Line Of Fire


| | |
| --- | --- |
| H.E.A.T. Freedom Rock | Stormvox |
· Produced By: H.E.A.T.


---

· Running Time:


---

· Release Date: Out Now


---

· Released:


---

· Musical Style: Melodic Rock/AOR


---

· Links: H.E.A.T.

86%


Songs: 88%

Sound: 84%
H.E.A.T. - the adored Swedish melodic hard rock outfit! Why has it taken me so long to review this record? Most recently it just got lost in the shuffle, but originally I couldn't make up my mind about it. Basically I felt that the band took a different approach to that of the debut and I had mixed feelings. I think I'm clear now.
The debut was much tighter and better produced and featured a more melodic hard rock sound. This album is far more AOR orientated, is not as well produced and vocalist Kenny Leckremo sounds more like soft rock hero Tim Feehan than ever before. I never caught that with the debut.
There is a whole swag of great tunes on here though. This is about as catchy as it gets for melodic hard rock, but on Freedom Rock I don't see the peaks and valleys that the debut featured. A great album needs peaks and valleys so not to wear out the listener and to highlight the classic songs as best as possible. The debut was beautifully balanced.
The tempo of Freedom Rock is largely uptempo with over the top choruses each and every time. The songs tend to blend into each other more than they should. And the harmony vocals this time around are too much. The effect is lost because they are overused.
But that and the less polished sound are about the only criticisms here. Oh, and the lead single Beg Beg Beg. I thought that was really cheesy after the quality of the debut.
Highlights include the monstrous anthems We're Gonna Make It To The End, Who Will Stop The Rain, Black Night, Nobody Loves You (Like I Do) and Stay. All prime stadium anthems in their own right.
The 'Tim Feehan heavy' Everybody Wants To Be Someone is another favourite. Cast Away and the big ballad Shelter slow things down only briefly.
Mixed feelings for an album that should be faultless for al the good material contained within. But the reality is I think they were trying too hard to be everything possible on every track. A few effects over used and not as tight production wise. But still a handful of absolutely classic AOR anthems as expected.

Ozzy Osbourne Scream (Deluxe Edition)
Epic Records Japan
EICP-1422-3
· Produced By: Ozzy & Kevin Churko


---

· Running Time:


---

· Release Date: Out Now


---

· Released:


---

· Musical Style: Heavy Metal


---

· Links: Ozzy

84%


Songs: 80%

Sound: 92%
I know Ozzy Osbourne deserves a full review, especially when introducing a new guitarist (Gus G) to his world, but so much has already been said about this release.
Me? I totally lost interest in all things Ozzy after the brilliance of No More Tears and Ozzmosis. But now we have this Japanese expanded release of Scream. It comes with a new song One More Time (fast moving hard rocker with groove); the Japanese bonus track Jump The Moon (3 minute modern rocker) and 3 live tracks - Let Me Hear You Scream, Bark At The Moon and No More Tears. Great recording of the live tracks – lots of energy. And don't forget the Ozzy hand towel bonus!
The album itself? Well…decent. Still doesn't blow me away like his earlier work did. It has a very heavy contemporary feel, not straight up metal. It's seriously heavy, but Ozzy sounds in good voice for someone that can barely string two sentences together.
Gus G has a well suited guitar tone and Zakk Wylde doesn't appear to be missed.

Asia Spirit Of The Night
Frontiers Records
FRCD481
· Produced By: Asia


---

· Running Time: 77.20


---

· Release Date: Out Now


---

· Released:


---

· Musical Style: Melodic Rock


---

· Links: Frontiers

80%


Songs: ---

Sound: 85%
Does the world really need another Asia live album? I say no, but as it was pointed out to me, this will probably sell more than the combined total of 3 other AOR projects. So what do I know?
This is a pretty solid concert though. Wetton sounds in better voice than I've recently heard and there's more life on here than the dreary Wetton/Downes live releases (thank God!).
Nice to see new songs Never Again, An Extraordinary Life and Soul Survivor included in the short set list (with long playing time). Naturally Only Time Will Tell, The Heat Goes On and Heat Of The Moment offer the best crowd responses of the night.
Wetton starts to sound rough on Heat Of The Moment, but after 70 minutes of singing, I guess that's ok for these old fellas.
Definitely a fan only release this, but there's still plenty of Asia fans out there and the accompanying DVD will no doubt be in high rotation for the weeks ahead.

Grand Illusion Brand New World
AOR Heaven
00045
· Produced By: Anders Rydholm


---

· Running Time: 51.50


---

· Release Date: Out Now


---

· Released:


---

· Musical Style: Pomp Melodic Rock/Hard Rock


---

· Links: AOR Heaven

90%


Songs: 90%

Sound: 90%
This is another release I regret not getting to earlier. Grand Illusion released a handful of albums before splitting and I've been a fan of them all. But not for long…as this sees the band back in full flight on a new label. The band really take up where they left off, delivering another high quality pomp/AOR release with the usual over the top vocals, massive harmonies and soaring choruses.
Band stalwarts Anders Rydholm and Peter Sundell are here, but then add in guitar solos from Tim Pierce, Mike Slamer and Danny Jacob – it just gets better. Drums are from Matt Bissonette and the whole package is precisely put together by Anders.
Pompous AOR anthems, furious paced melodic rockers and sentimental ballads are all here, and the overall vibe of the whole album is quite a bit tougher and heavier than when the band started out.
Overall a terrific release for those that love their melodic rock dished up with pomp and drama and massive vocals. Love the running time also!

The Poor – Round 2 – Riot Entertainemnt – The Poor's first 'comeback' release Round 1 was hideous. It sounded like badly recorded demos and the songs themselves not good enough to make a b-side for a single off their 1994 debut. Round 2 is marginally better, but still nothing close to the band's acclaimed one and only major label release which put them on the map. Production is still rough, but a slight improvement over Round 1. The songs are once again mostly in-your-face bar-room rockers with a bluesy edge at times. A few punky thrashers too. Nothing overly memorable and in my mind, still 3rd rate AC/DC clones.
Casa Mendoza – Casa Mendoza – Mascot Records – Bass legend Marco Mendoza has to be one of the smoothest cats in rock n roll. His time with Soul Sirkus, Whitesnake, Thin Lizzy and others have always been met with acclaim. Now on his own project, Casa Mendoza serves as a resume of his vast influences. This is a funked up, bluesed up, boozed up rock n roll jam that runs 70 minutes. The style isn't my personal taste, and I do think 70 mins is about 20 min too long, but there is no dissing the class of the man at the helm here, nor his take no prisoners attitude. This is very funky and experimental, jazzy, bluesy….you name it – anything but straight ahead rock n roll. One for the open minded folks…and those with an affection for free form expression.
John Norum – Play Yard Blues – Mascot Records – I love John Norum…such a class player. For me, I like it best when he's in straight axe-attack mode. His first two solo albums were just magnificent - Face The Truth with Glenn Hughes was momentous! Being that he's rocking hard with Europe again, this album sees him diversify into the blues. And this really is a rocking blues record. There are touches of Thin Lizzy here – especially with the Lizzy cover It's Only Money. Leif Sundin comes in to co-write and sing on two tracks, which are more straight ahead hard rock (and great songs). Elsewhere its blues drenched rock n roll. Well recorded and immaculately played, but individual taste will dictate if this will appeal or not.
Eric Martin – Love Is Alive - Works Of 1985-2010 – Sony Japan – Eric Martin's mega-star status in Japan shows no sign of letting up. This latest compilation sees 14 tracks centered around EM the balladeer. But this is still a rather a cool release as there are 6 'new' tracks on here – 3 new EM/Andre Pessis tracks which are all enjoyable ballads – Love Is Alive especially. There's 2 new covers (one spirited version of Can't Take My Eyes Off You) and a live version of To Be With You from 2009, plus an acoustic Better Man. That's 8 of 14 tracks that are new and the remaining tracks are pop/ballads from Eric's solo albums. Dare I say essential for EM fans?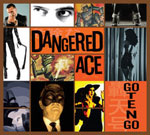 Dangered Ace – Gotengo – Indie – Ok, well this is…..different. Outloud fans can bide time by checking out vocalist Candler Mogel's other project. Or not. What I mean is – this is not going to be for many as it is a world away from the hard rock of Outloud. What it is, is an album of…well, I'm not sure really. It's bluesy, its jazzy and it's very very groovy. The band calls it Hard Swing (70's style hard rock meets 40's-50's swing). Indeed. It is very bass heavy and rather experimental. A few songs stand out as well constructed and curious numbers, while a few others just plain annoy. Loose and groovy – check out before purchase.
John Farnham – Jack – Sony Australia – Farnham is one of the great vocalists of all time. And at 60 he has lost little of his power or finesse. On stage he is unstoppable. On record he sings the most bland-ass, boring, blue-rinse pap imaginable. This wasn't unexpected, but is still disappointing as he hasn't rocked in any form since Romeo's Heart in the early 90s and even then he was heading down a slippery slope. His Age Of Reason, Chain Reaction and Whispering Jack albums are filled with stadium friendly melodic rock and his tenure as frontman of LRB delivered more classics. But since the mid-90s it is all old-man music and this is the papist of the lot. Jazzy pop, bluesy 60s R&B and middle of the road rubbish that makes The Captain & Tennile sound like revolutionaries. But that voice….God love him, stick to the back catalogue and avoid this at all costs. Love Comes Knocking is the only song on Jack with any spunk.
Goodbye Thrill – Outrageous – Kivel Records – Goodbye Thrill may or may not be an ongoing concern due to frontman and writer Marco Ferriera getting jack of the current state of the recording industry. I share his pain…it's hard as hell to get new artists into the fore. But GBT are one band that always deserved more than a fair go. Their upbeat brand of melodic rock always brings a smile to my face and they really do write catchy as hell songs. Harmony vocals and a mix of acoustic and electric guitars give them their own unique sound, while still staying true to an old-school Harem Scarem style AOR style. Perhaps better production would have aided their cause a little further. I always felt their albums had that big punch missing and some pedestrian drum fills held back the potential energy of some tracks. But some really strong songs here – you can't go past the infectious Black Book, Bride To Be, Disposable and ballads Talk About It and So Unpredictable. If you like 7th Heaven, then check out GBT – its great lite melodic rock/AOR.
High Road Easy – Hotter Than A Thousand Suns – Indie – High Road Easy is the brain child of German musician Sven Horlemann, responsible here for all instruments while vocals are handled by Jan Knopf. The self produced affair is the latest of several releases from Horlemann, and features a punchy European melodic hard rock sound. It has the feel of a one man band, but for an independent release has an impressive sound. Musically I can't compare, but it's a pretty gritty release. It is melodic hard rock without fitting into any category or safe comparison. Well worth checking out for something different.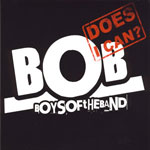 Boys Of The Band – Does I Can? – Texicalli – No, not the American rap singer, but rather Boys Of The Band, the group featuring Urban Tale vocalist Kimmo Blom. This is his current band – a contemporary pop/rock group delivering songs that could perhaps fit on radio in Europe. There's a lot of power pop, a little straight up rock and a little Cheap Trick in there, not to mention the lighter side of Green Day perhaps. Even some Queen pomp…America (I Think I Love You) is a catchy pop song with a sense of the Urban Tale melodic touch; Airborne is pure pomp; In The Middle is exocentric Cheap Trick. An interesting album….left of center and more mainstream than UT. Great to hear those vocals again, but this time there's no Journey comparisons to be made. Not a bad album, but lacking some catchier songs and not AOR by any stretch.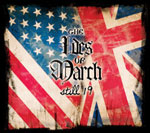 Ides Of March – Still 19 – Indie – The first Ides Of March album in decades sees the band pick up where they left off. This is a very strong album that typifies the bands sound – earthy classic rock (in that Mid-Western way) mixed with horns and a certain pomp approach. And it is an album well under control by Jim Peterik. And it is his leading role that guides this album. Basically all Peterik fans need this – the quality of songwriting demands it. Production is superb and if you have Jim's past solo albums, you know the style and direction here, just with that classic rock/Ides twist. The track Still 19 is worth the price of admission alone, but the quality throughout is high.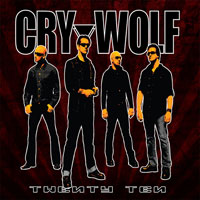 Cry Wolf – Twenty Ten – Indie – In a word – horrible. This comeback Cry Wolf album has nothing to do with the band that delivered the acclaimed hard rock debut from the early 90s. I don't like reporting this either, as the guys have been in touch and have been really nice and keen to promote their new sound. But the fact remains that the style of this album is pretty much everything us classic melodic hard rock fans despise. It takes its cue from the mid-90s grunge/modern rock fest that was riding high at the time. And for the life of me I cannot understand why a band like this would take this route after all these years. Guys - it's ok to be a good old hard rock band again…I guess the guys are just doing what they want to do here, but don't count on any previous fans coming along for the ride – me included. I really dislike this uncommercial, dark and grungy record. No classic era band has yet to turn modern/heavy and be successful. It beats the crap out of me why anyone would still try.
AOR – LA Ambition – Escape Music – AOR is the brainchild of Frederic Slama and his star-studded releases have build in popularity over the years. This 2CD set takes in the best tunes form several albums and adds in 5 unreleased tracks. 4 on the softer Westcoast style and 1 more AOR-ish track. Nice compilation and proof of a decent songwriter, but I'm not sure just how many people this will appeal to. I guess fans of the original albums will need the new material and for those unfamiliar with the "group", should check it out if you like it soft and sweet…with plenty of fine guitar parts throughout.
Reckless Love – Beautiful Bomb – Universal Music – Reckless Love is another of the resurgent breed of classic melodic rock acts out of Scandinavia. They – like others such as H.E.A.T., Brother Firetribe, Crazy Lixx, etc – play loud and proud, old-school 80s hard rock with a contemporary production. In the case of Reckless Love, this is party rock Poison, Warrant and early Van Halen style. Big vocals, big harmonies and big guitars. The album has a great sound, but is perhaps not quite backed up in the songwriting department. It's a fun listen for a while, but I don't think the songs have as lasting an impression as some of their contemporaries. But for fun old style hard rock, this is still very much a winner.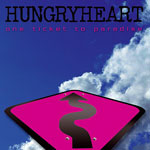 Hungryheart – One Ticket To Paradise – Tanzan Music – The second Hungryheart record sees the band building the momentum of the solid debut. This album opens in the finest possible way, with the really catchy melodic rocker Stand Up. The pace increases for One Ticket To Paradise, which is exactly where fans of feel good 80s melodic hard rock will be after listening to this. A great hard edged guitar sound rocks the album. Solid production makes it highly listenable when cracked loud. These guys have a touch of Gotthard in them, not to mention Paul Laine era Danger Danger (except more 80s sounding) and Bonfire. The next step for these guys is to improve further again and deliver some bigger choruses. Then they could in fact, join the more talked about bands on the scene.
Ken's Dojo – Reincarnation – AOR Heaven – I wonder if Ken Ingwersen visited George Lynch's Dojo course? Either way, Ken's Dojo is a spirited dose of melodic metal with a crystal clear guitar sound and a monster sound. Ken was behind Street Legal's Thunderdome guitar parts, so fans of that release should check this out. There are 3 instrumentals here and the rest are high powered melodic hard rock tracks. Featured vocalists include Glenn Hughes (ex-Deep Purple), Ken Hensley (ex-Uriah Heep), Michael Eriksen (Circus Maximus), Nils K. Rue (Pagans Mind), Chesney Hawkes, Tommy La Verdi (ex-21 Guns), Eirikur Hauksson aka Eric Hawk (ex-Artch), Truls Haugen (Circus Maximus), Morty Black (ex-TNT), Ole Devold (Tritonus), Aslak Johnsen (Mindtech), Jon Rydningen (Dream Police) and more. Yes, Tommy La Verdi! Very good stuff here for guitar freaks and fans of European hard rock.
Hartman – 3 – Sonic 11 Records – Oliver Hartman's debut solo album was a masterpiece and remains on my essential list. The follow-up wasn't quite as intense, nor as strong in the songwriting department, but was still a great listen. This on the other hand, is not essential at all. Unfortunately Oliver has changed style and updated his sound, moving more into modern effects, distorted vocals and a heavier field in general. Some of the songs stand out as having the spirit of the debut, but the style just doesn't suit me personally. Oliver has one of the great hard rock voices out there, but I can't help but wish this was more in line with the first two records. If that same sound was adhered to, I think this might have been another real highlight.
Erik Gronwall – Somewhere Between A Rock And A Hard Place – Sony – Erik Gronwell is the new face (and voice) of H.E.A.T. It will be most interesting to see what they deliver early next year with their first record together. He is also the winner of Swedish Idol (after blowing everyone away with his Skid Row audition) and this is his first proper studio album. The album is filled with ultra-slick modern pop/rock, a heavy dose of commercial ballads designed for airplay and a few rockers for good measure. It is a very good album in that regard, but I think he's been polished a little too hard here and the raw edge of his vocals and energy is too far removed. The single Crash And Burn is one of the best modern rockers of the year, but the album is a little slick and ballad heavy overall. His voice on the other hand is immaculate and not a far throw from Eric Martin with a Swedish accent.
Don Hoxie – Can't Get There From Here – Indie – Don Hoxie is an independent US recording artist, vocalist and bass player. This album is a throw back to simple melodies and good time music from the 80s. Style wise we are talking something along the lines of Johnny Lima, Billy Squier. There's some depth in the songwriting which I like, but the downside is a really thin sounding record. The drums are pretty tinny in places and it is missing a thinker guitar sound and beefier drums. A good start with decent songs, but a ways to go also.
Robert Plant – Band Of Joy – Decca – The new Robert Plant album sees one of the greatest frontmen of all time step further away from his musical legacy. This continues the mellowing trend of Plant's recent output and that's all well and good. This is a light pop/eclectic folksy record with an intelligent aura, but is it too cleaver? Not really, but it is very very soft and strictly a mood piece of music. Credit to him for doing only what he wants to do – he doesn't owe anyone anything. It's basically a case of follow me if you like what I'm doing, if not… Well, the 'if not' is me. I think Robert's Fate Of Nations album is genius and remain a big fan of Manic Nirvana and Now And Zen. He started losing me at Dreamland and this only moves further away from what I loved about Mr. Plant.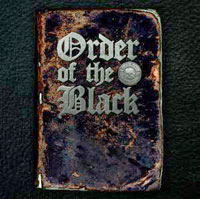 Black Label Society – Order Of The Black – BLR – Another artist I went completely off for a while. I simply got sick of Wylde's constant slow/mid-tempo heavy as hell riffing and in the case of BLS – his God-awful vocals. Not much as changed for the new Order Of The Black album. If you have the back catalogue, you are going to get this. If his vocals drive you nuts too – then this won't change anything. I will say that the album is one of Zakk's better ones and does feature a monster sound. Zakk produces and co-mixes. And there's even a few ballads that resonate with me (Darkest Days, Time Waits For No One and Shallow Grave). And Bridge Over Troubled Waters – bloody hell, is that really Zack? Cool bonus track and an interesting interpretation of the original. Otherwise, business as usual in the BLS camp.
Masterplan – Time To Be King – AFM Records – Boy, the hype on this one died quickly. The return of the great Jorn Lande to Masterplan was the news everyone wanted to hear, but no one expect the band to deliver their most predictable and lifeless album to date. Production – or at least the mix – lets the team down here in places, with Jorn's vocals way back in the mix in places. And it is nowhere as polished as the band's first two record – both classics in my mind. Even the MKIII album featured better songs. There is still a lot to like about this album, as Masterplan at their worst is still better than most, but ultimately the album didn't like up to expectations. This band was headed for European supremacy after their Aeronautics album. It will take another classic to get them back on track before it is too late. If Jorn hangs around long enough.
Axel Rudi Pell – The Crest – SPV – This is another seriously good album that no doubt pleased fans no end, but didn't convince anyone else to jump on board. Well, if that's you, may I suggest another look at Germany's guitar ace Axel Rudi Pell? Time and time again Axel delivers a solid album with a very similar formula, fans now expecting nothing less. This is European melodic metal/hard rock at its best, with Hardline's Johnny Gioeli again taking rein on lead vocals. The only real thing to compare from album to album with Axel is the songwriting and on The Crest it is some of the best I have heard in a while. Some big solo spots on here as always, but they sound really inspired. And Johnny sounds a million bucks as always. A big metal sound with a solid commercial edge for crossover appeal. This one gets the thumbs up from me – probably more so that the last couple of ARP albums. Very good indeed.

The Bluesmasters (Featuring Mickey Thomas) – The Bluesmasters – Indie – The Bluesmasters featuring Mickey Thomas? He of Starship fame? Yes indeed. Who the hell are the Bluesmasters? Well, there's Mickey and then there's Aynsley Dunbar on drums (!) and Danny Miranda on bass…the rest I haven't heard of. Tim Tucker is the guitarist and producer and this album is 10 tracks of blues standards and one original tune. Mickey sounds great (of course), but the material is pretty boring all said and done. Fooled Around And Fell In Love is dragged out for the 103rd time and other covers are from Robert Johnson, Willie Dixon and the like. Well recorded, pure laid back blues with a 60s kinda feel. Not for rock fans waiting for the next Mickey Thomas AOR release.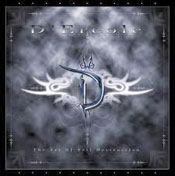 D'Ercole – The Art Of Self Destruction – Z Records – D'ercole is another Phil Vincent project – the hardest working unheard of rock n roller in the business. This band project concentrates on the heavier side of things. If you recall, Phil has a voice not unlike Kip Winger's, so comparisons there are always going to apply. I'm a fan of most of Phil's solo work. Some of it has been really intelligent melodic rock. But there is a lot of music and the occasion where not everything works. And this is one of those instances. I just don't find the songs here catchy enough to keep coming back to. The production is very rough, but listenable, but the songs…just not there for me I'm sorry to say.
Leverage – Circus Colossus – Spinefarm Records – Another criminally overlooked review at the time. Forgive me folks, as I championed this band from the outset and still love them to bits. The third Leverage album sees the band back on track after a solid but predictable follow up to the classic debut. This is right up there with the debut album, with more emphasis on songwriting. Production doesn't match the debut, but it is still a big sound. This comes highly recommended to all and anyone not familiar with the band – picture European melodic metal in the vein of Masterplan, but with a far more melodic feel thanks to the vocals Of Pekka Heino (Brother Firetribe). Super heavy and intense sound and always memorable choruses, not to mention the orchestral feel in spots. Only 9 songs here, but no fillers and still 48 minutes of symphonic bombardment to enjoy.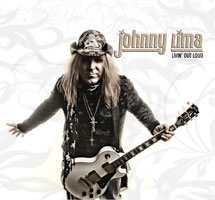 Johnny Lima – Livin' Out Loud – Shock Pop Records – Forgive me Johnny Lima. This is nearly a year old now (WTF?), but I have to make up for the lateness of this review with some high praise. Johnny is one guy that just gets it. He knows what he is good at. He knows what fans want. And he knows how to update his sound a little without abandoning his core beliefs. Livin' Out Loud is one of the smoothest pure melodic rock records you'll hear. It just purrs along and is done before you know it. High energy guitar driven pop/melodic rock here, the kind of tunes that Bon Jovi and Def Leppard might be pumping out if they never grew up. Moody in places, happy go lucky elsewhere. This is still a great album after all these months and if you had any doubts, re-think them right now. Essential for melodic rock fans.
Tunnel – Tunnel – Driver Wild Music – Tunnel is a new name for Big Cock guitarist David Henzerling to operate under, not to mention a new partner in crime – vocalist Scott Hammons. The hard edge, guitar fuelled style isn't far from the Big Cock records, but now it is a blusier affair with the vocals and the slight change of direction, even though it's still hard rock all the way. Only 30 minutes of music here over 8 new songs, so not long enough really. And perhaps missing the anthemic qualities of Big Cock. Better name for a band though! Great guitar playing as expected and a solid debut, although I'll be looking for more next time around.
Wicked Sensation – Crystalized – Metal Heaven – German rockers Wicked Sensation released this back in June, but it still rates highly with me and is a great example of German/European hard rock with big melodic choruses and lot of guitar riffing. For fans of Gotthard, Bonfire and Pink Cream 69. From that band, Dennis Ward is here on bass and production, so you know it sounds big. Vocalist Robert Soeterboek has a booming blues based hard rock voice and sings for his life here. This is easily the bands best of their three albums to date. So if you missed this a while back and like heavy European melodic rock with big production, check this out.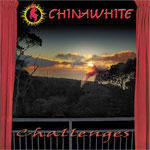 China White – Challenges – Rock Company – Chinawhite's album has been out a while too, but I still see it mentioned. nfortunately I cannot be so kind to this record as I have been some others. It just doesn't stack up quality wise to what else is on the market. The production is horrible. Badly mixed for starters. The vocals are way down in the mix and the keyboards way up. The drums are pedestrian and the guitars too thin. Then there are the songs – there are four tracks here around the 8 minute mark and there simply isn't the substance to make them work for that length of time. I guess the band is trying to add a progressive edge, but you have to have the songs and hooks in place first before you can go off any tangents. And for a vocal band, you don't hear one word of singing until 7 minutes into the album after a horribly slow 4 minute intro piece. I'd like to comment more, but the mix is just so bad I can't hear the melodies as they should be heard and the loud organ/keys are really annoying me. MR is thanked in the liner notes and guitarist Peter Cox is a terrific guy, but I simply can't hear the album well enough to talk more favorably about it.
Juke Kartel – Levolution – Carved/MGM – Aussie modern rockers Juke Kartel have taken half the songs from their debut, remixed them and added 6 new tracks to make album number 2. And it is an all-round improvement on the debut, which I was disappointed in…far to slick for a hard rock band. Toby Rand as you may remember featured on RockStar: Inxs, getting down to the last few contestants. This is much better – the new mixes offer songs like the classic Throw It Away more life and a harder edge and the new tracks show the band is growing as a unit. The opening mid-tempo commercial rocker Anybody Out There is as fine a modern rock track as you'll hear anywhere on radio today – so give these guys a chance! Modern hard rock with a commercial edge and super-production.
Allen/Lande The Showdown
Frontiers Records
FRCD
· Produced By: Magnus Karlsson


---

· Running Time:


---

· Release Date: Out Now


---

· Released:


---

· Musical Style: Melodic Metal


---

· Links: Frontiers

96%


Songs: 98%

Sound: 95%
Magnus Karlsson can do little wrong, so it was with the usual anticipation I awaited this third installment of the joint Jorn Lande/Russell Allen project.
The first album was a revelation of power, force and melody. The sophomore release found itself falling a little short in the song department after the unexpected debut.
Now with The Showdown, we have an album that retains the wall of sound that dominated the first two records – a monster rhythm section, powerful entwined vocals and soaring leads and Magnus' own special guitar sound: sonically damaging to the ears, but glorious nevertheless.
What I am really enjoying about The Showdown is the songwriting - encompassing better melodies, memorable choruses and songs that differ from each other along the way. This is probably the most melodic of the 3 albums to date.
In essence, Magnus has brought us back to what made the debut so special. The hooks are there, the pace is varied and the mood is well and truly at the forefront.
Highlights within the album are numerous. The Showdown is an epic opener; Judgement Day is great vocal-melody driven track and Never Again moves between tempos to deliver its big hooks.
Turn All Into Gold is sensational and one of Russell Allen's best vocals of the album and one of the biggest choruses also.
The equally epic and melodic Bloodlines follows, giving Jorn Lande his chance to shine. Then it's the big ballad Copernicus, delivering a powerful trilogy of highly melodic songs.
6 for 6 so far and We Will Rise Again delivers another AOR style chorus over metal guitars.
No weak tracks here at all….it just keeps going and I'm thrilled to have an album of this quality featuring these two great singers giving it their all.
The Showdown is another great moment for Magnus Karlsson and his fans. Jorn Lande and Russell Allen both sound unbelievably good and the quality of the songwriting outs this album right up next to the debut. The melodic metal genre has one of 2010's best releases right here.




Line Up:

· Jorn Lande / Russell Allen: Vocals
· Magnus Karlsson: Guitars, Bass, Keyboards
· Jamie Salazar: Drums



Essential For Fans Of:

· Masterplan
· Symphony X
· Starbreaker
· Last Tribe


Track Listing

· The Showdown *
· Judgement Day *
· Never Again *
· Turn All Into Gold *
· Bloodlines *
· Copernicus *
· We Will Rise Again
· The Guardian
· Maya
· The Artist *
· Eternity
· Alias

--*Best Tracks

Salute Heart Of The Machine
Escape Music
ESM215
· Produced By: Martin Kronlund


---

· Running Time:


---

· Release Date: Out Now


---

· Released:


---

· Musical Style: Melodic Hard Rock


---

· Links: Escape Music

92%


Songs: 90%

Sound: 94%
The second Salute album Heart Of The Machine sees the Mikael Erlandsson / Martin Kronlund machine step into high gear. This is a tougher, harder edge record with more guitars and an overall heavier feel. It is great to hear Erlansson sing anything really, such is the warmth of his vocals, so this album is welcome to my ears. And good to hear him place a musical difference between the more AOR styled Last Autumn's Dream.
Kicking off with the in your face hard rocker Higher (an unreleased Dogface tune), the change of pace is clearly defined.
Like A Falling Star is super-catchy faster paced, but slightly more melodic track in vein with the first Salute album. And it's the first of 7 co-writes between Kronlund and David Reece. These guys make a great paring.
Feed Your Hunger has a great melodic hook, while I Will Be There is another Dogface tune that packs a punch – emotionally and vocally.
Elsewhere on the album, the moody Heart Of The Machine impresses, as does the chugging The Long Haul, My Part In This Pain and the epic closer Your Servant Tonight.
There are a couple of fillers and the second half isn't as strong as the opening four classic tunes, but this is a solid melodic hard rock release with a really really impressive sound thanks to the master Martin Kronlund again. Erlandsson sounds great and the band now has a more defined sound.

Discography / Previously Reviewed

· Toy Soldier
· Heart Of The Machine





Line Up:

· Mikael Erlandsson: Vocals, Keyboards
· Martin Kronlund: Guitars, Bass
· Imre Daun: Drums
· Henrik Thomsen: Bass
· David Reece: Backing Vocals



Essential For Fans Of:

· Mikael Erlandsson
· Martin Kronlund
· Last Autumn's Dream


Track Listing

· Higher *
· A Falling Star *
· Feed Your Hunger *
· I Will Be There *
· Tearing Me Down
· Heart Of The Machine *
· The Long Haul *
· Shadows
· Train Of Rock N Roll
· My Part In This Pain
· Your Servant Tonight *

--*Best Tracks

Two Fires Burning Bright
Frontiers Records
FRCD474
· Produced By: Kevin Chalfant


---

· Running Time: 48.39


---

· Release Date: Out Now


---

· Released:


---

· Musical Style: AOR


---

· Links: Frontiers

87%


Songs: 86%

Sound: 88%
I've been slow to get a number of reviews online and Two Fires is one of them. But I deliberately held back on this one as I was swaying back and forth in my opinion of it. Now, that statement doesn't sound good, but it's not as bad as it seems.
This is another good Kevin Chalfant release. The AOR star is singing better than ever and is the true star of this album. I just couldn't decide how good it was compared to the other Two Fires releases and whether the missing Josh Ramos factor was affecting my enjoyment of it.
In the end I have to say it has affected me a little. Josh was an equal partner on the first two records, despite the second album suffering from horrible production quality.
Providing the backing music is Kevin's own solo band; or the Two Fires Band as they are now known. So the transition has been made and this is the band. But Josh's finesse is missing a little.
Musically the album is pure old school AOR. Sweet melodies and soaring vocals, plenty of guitar solos and keyboards to match. The production here is probably the best of the three albums, which is a definite positive.
The opening two tracks rock nicely – Is It Any Wonder and Lost In The Song are classic Chalfant style AOR. Some Things Are Better Left Unsaid is a Neal Schon/Gregg Rolie/Chalfant co-write, which understandably sounds like a Journeyesque ballad. Not sold on it personally though.
I prefer the more uptempo vocal/melody driven tracks Epic In The Night, Answer To My Prayers and Burning Bright.
For whatever reason, I'm not appreciating the ballads on this album as much as I normally would. Shattered Without You misses the mark for me despite a big vocal and Still In Love is ok.
The mid-tempo Relentless is another I'm not to fond of, but the guys do close with a quality ballad All For One.
This is an enjoyable AOR record from one of the genre's most respected vocalists. It is a slightly new sound for the Two Fires name based on the line-up, but Chalfant fans will find plenty to like about this release. It doesn't break any new ground or do anything unexpected, but is a solid release in its own right.




Line Up:

· Kevin Chalfant: Vocals
· Michael "Ralph" Gardner: Guitars
· Timmy Higgins, Jim Widlowski and Shawn Fichter: Drums
· Randy Hatzer: Bass
· Chuck Giacinto and Bill Cuomo: Keyboards



Essential For Fans Of:

· Kevin Chalfant


Track Listing

· Is It Any Wonder *
· Lost In The Song *
· Some Things Are Better Left Unsaid
· Epic In The Night *
· Shattered Without You
· Burning Bright *
· Hold On To Your Dream
· Still In Love
· Answer To My Prayer *
· Relentless
· All For One

--*Best Tracks

Tom Galley creator of Phenomena Blind Faith
Escape Music
ESM216
· Produced By: Tom Galley


---

· Running Time:


---

· Release Date: Out Now


---

· Released:


---

· Musical Style: Melodic Rock/Hard Rock


---

· Links: Escape Music

85%


Songs: 83%

Sound: 90%
The latest chapter in the Tom Galley/Phenomena series is the curiously titled 'Tom Galley the creator of Phenomena'. So is it a Phenomena record or just a Tom Galley record? Anyway…in keeping with the Phenomena way of things, this album features a number of melodic hard rock tunes featuring an array of different lead vocalists.
Some work and some don't, giving the album a mixed bag result.
It appears a little disjointed in places, but at the same time, there are some fine vocal performances within.
The opening track with Mike Dimeo doesn't do anything for me, but Blind Faith is solid uptempo rocker with Rob Moratti on vocals. A tougher approach by Rob, which I like.
The melodic metal of Fighting (Ralf Scheepers) is ok (the chorus is great) as is the Tony Martin sung Liar. Not classic – but ok.
I Was Gonna Tell You Tonight features Robin Beck and is a lovely layered melodic rock anthem.
Angels Don't Cry (Mikael Erlandsson) is tough and gritty and features a commercial chorus.
If You Love Her is Chris Ousey (Heartland) Lead Vocals and Tommy Denander – Guitars. A dark and moody mid-tempo rocker here, with an equally dark chorus. Cool song and I'm guessing a taste of Chris' solo album to follow.
House Of Love (Rob Moratti) is an over the top (vocally) ballad, while Don't Ever Give Your Heart Away (Steve Overland) rocks about as hard as you'll hear from Steve.
Closing the album is One More Chance (Terry Brock) – an uptempo hard rock track with a solid vocal, but restrained chorus.
One thing is for sure – this album has a great sound and it's once again down to co-producer/mixer Martin Kronlund and his band of merry men - Imre Daun, Dan Helgesen and Henrik Thomsen. I really like about half the songs and can take or leave the other half, but the album remains enjoyable enough. From the way the album has been set up, I think it's a Tom Galley album rather than a Phenomena project. Bottom line - it's a big step up from the last album.

Discography / Previously Reviewed

· Phenomena I
· Phenomena II Dream Runner
· Phenomena III Inner Vision
· Psychofantasy
· Blind Faith





Line Up:

See Descriptions


Essential For Fans Of:

· Tom Galley & Associated Artists


Track Listing

· The Sky Is Falling
· Blind Faith *
· Fighting
· Liar
· I Was Gonna Tell You Tonight *
· Angels Don't Cry *
· If You Love Her *
· House Of Love
· Don't Ever Give Your Heart Away *
· One More Chance

--*Best Tracks

Stratosphere Fire Flight
Escape Music
ESM217
· Produced By: Band/Martin Kronlund


---

· Running Time:


---

· Release Date: Out Now


---

· Released:


---

· Musical Style: Hadr Rock/Melodic Metal


---

· Links: Escape Music

89%


Songs: 87%

Sound: 91%
Another Swedish project comprised of well known session guys – this project the brainchild of keyboard virtuoso Jeppe Lund. This is another one of those hard rock/melodic metal type records, with progressive leanings and neo classical shredding for good measure. So who else could you possibly include on vocals? Goran Edman of course! And he's perfect for the role.
This isn't a whole world away from last year's Geff project or the two recent Vindictiv releases. And there's a little Yngwie Malmsteen shred value too – a definite plus for guitar fans.
There's plenty of melody in here – delivered at the speed of light (The Battle Within, Rendezvous, VIP, Fire Flight) and in ballad form also (Enemy Of My Soul, Princess Of The Night).
There's even some mid-tempo melodic rock (Street Of Moscow, Shining Star – outstanding vocals).
I can't find a whole lot more to say about this release, but that's not a bad thing – it simply speaks for itself. Any fan of the style and Goran Edman need this as it gives his other recent albums a solid run for their money. There's a lot to like about the debut Stratosphere album.

Discography / Previously Reviewed

· Fire Flight





Line Up:

· Goran Edman: Vocals
· Jonas Larsen: Guitars
· Jim McCarty: Drums
· Anders Borre Mathieson: Bass
· Jeppe Lund: Keyboards



Essential For Fans Of:

· Goran Edman
· Vindictiv
· Geff


Track Listing

· Russian Summer
· The Battle Within *
· Enemy Of My Soul *
· Street Of Moscow *
· Rendezvous
· Shining Star *
· China Girl
· Princess Of The Night *
· VIP
· Fire Flight

--*Best Tracks

Unruly Child World's Collide
Frontiers Records
FRCD482
· Produced By: Unruly Child


---

· Running Time: 57.52


---

· Release Date: Out Now


---

· Released:


---

· Musical Style: Melodic Rock/AOR


---

· Links: Frontiers

99%


Songs: 99%

Sound: 98%
I didn't deliberately hold back on this review, as I have had the album a couple of months now. But the extra time has allowed me to gain additional insight into the record.
I don't think there would be any AOR fans not excited at the prospect of hearing the great Marcie Free on vocals again and the added value of it being with the original Unruly Child line-up really had anticipation for this record at peak levels.
I took to some of the record instantly and other tracks took some time. This is a real grower of a record. Even the songs I adopted instantly have further developed as I played this think over and over and those that took extra time are as good as any other tracks.
It is now the most played record of the year for me and in undoubtedly one of the best of the year behind only one or two others. By the end of the year it may be in front.
No one could expect the same beast that was unleashed in 1992. The band has grown and matured on other projects since then and then there is the whole issue of Mark Free's transition to Marcie. For those that have not yet ventured into this record, Marcie's vocals are 100% in tact as powerful as ever. In fact I rate the vocal performance on here as the best of the year bar none. Marcie has always had that uniquely passionate quality to her vocals over the years and when you listen you can hear the emotions of someone who has really lived and battled life. You can't buy that kind of experience and you can't train for it. It's just there and few other vocalists have that compelling edge. Think Steve Perry, John Waite, Lou Gramm, Pink (to name a current vocalist) and Rick Springfield to name a few. They live through their lyrics.
So Unruly Child 2010 has grown up – these guys are all wiser, more worldly and mature and the music reflects this. This is a more polished record than the debut, but for me I can hear all the classic UC inflections within and some new twists too.
The album may be a little programmed in places and lacking the heavier punch of the debut, but there is little else to complain of. The mix for example is amazing…so crystal clear with so many layers to make room for.
For me this simply a sensational record. Every song is a winner, but not every song has as much impact as others. What I like about this album is it has peaks and valleys. The valleys are the moodier, more modern moments that offer the listener something new to absorb and appreciate. The peaks are those utterly classic anthemic AOR moments that Marcie Free is legendary for delivering. But even then, they are delivered in a way that no one else is doing or maybe can do. These guys are unique and I just love their style.

A brief track by track – as the album is out now:
Show Me The Money – A self-styled rip off of their own songs! Typical UC to kick things off mixing On The Rise and Take Me Down Nasty. Heavy beats and a big groove.
Insane – a more modern twist here with a little Led Zep classic vibe mixed in, especially during the chorus and backing vocals. I love the back and forth conflicting vocals from Marcie.
When We Were Young – utterly brilliant anthemic AOR with a progressive twist that makes the song both classic and original. Lush keyboards appear for the first time and a cool guitar solo too. Oh, and those vocals!!! One of the songs of the year.
Tell Another Lie – soft ballad with a semi-acoustic backing and an almost country feel to it. Soft, reflective, emotional and another wonderful chorus.
Love Is Blind – I adore the power behind this song. I need more music like this. Moody, brooding vocals and a building momentum and a twist or two before another anthemic chorus and more big vocals. Heavy guitars and lots of keyboards.
When Worlds Collide – another track that builds from a reflective beginning. Anything but predictable, with the sparse bridge before a lush layered chorus. More great lead vocals from Marcie and a nice thumping drum beat. The mix on this album is so clear.
Talk To Me – another building track with a softer exterior, but emotional heart. Semi-acoustic and beautiful.
Life Death – the heaviest track on the album, with a modern twist and some more Zeppelinesque overtones. A slow verse but pumping chorus…it provides really pronounced shading between the more melodic songs.
Read My Mind – oh, this is just amazing. God I love this song. The harmonized into is wonderful, then the melody of the piano…but the urgency of the verse gets me every time. Stunning vocals from one of the greatest ever. And the chorus is simply a 'how to do it' manual for AOR songwriting. Lush, memorable and perfect.
Neverland – is another grittier rock track that once again provides a balance between the AOR anthems. Still, this chorus is another winner too.
Very First Time – classic classic classic classic classic. Perfect. Exactly what Marcie Free has always been about. Melodic perfection.
You Don't Understand – A nice dark 6 minute slower track with a gritty guitar edge to close the album. Not quite a ballad, not quite acoustic, not quite a rocker. Another intelligent rock tune.
This is a very intelligent melodic rock record with layers and layers of hooks, melodies and instrumentation and no one could figure this record out without a dozen listens. There is something new to hear constantly and then those vocals…damn, I just can't get past how good the vocals are. Passionate, expressive, emotive…brilliant.
Welcome back Marcie (and the rest of the gang), it has been way to long. When's the next album due?

Discography w/Marcie Free

· Unruly Child
· The Basement Demos
· World's Collide





Line Up:

· Marcie Michelle Free: Vocals
· Bruce Gowdy: Guitars
· Jay Schellen: Drums
· Larry Antonino: Bass
· Guy Allison: Keyboards



Essential For Fans Of:

· Mark Free
· Unruly Child
· Signal


Track Listing

· Show Me The Money
· Insane *
· When We Were Young *
· Tell Another Lie *
· Love Is Blind *
· When Worlds Collide *
· Talk To Me *
· Life Death
· Read My Mind *
· Neverland
· Very First Time *
· You Don't Understand

--*Best Tracks

Nelson Lightning Strikes Twice
Frontiers
FRCD486
· Produced By: Nelson


---

· Running Time:


---

· Release Date: November 5


---

· Released:


---

· Musical Style: Melodic Rock


---

· Links: Frontiers

91%


Songs: 86%

Sound: 95%
Nelson's long awaited new studio album was almost not what you are hearing now. The guys had completed a modern pop/sampled/dance style record that had little to do with the music the name brings to mind. But it never found a home and remains unreleased. Gunnar Nelson was then working on a solo album before Frontiers stepped in and asked the guys to go back to their roots and make a new classic style Nelson album.
What exactly is classic Nelson? The guys have stepped through hard rock, melodic rock, power pop and country following their debut, so their sound is I guess defined by melodic choruses and the harmonious vocals of Matthew and Gunnar Nelson.
In this case, classic Nelson is a reflection of their much loved debut album After The Rain. It's taken the boys 20 years to come full circle and once you get into this album it's easy to see it as the sequel to that fluffy 4 million selling debut.
Lightning Strikes Twice is for the most part, a bubbly, uptempo feel good melodic rock record with plenty of pop vocals and some heavier guitar moments to balance it out.
Whereas the band has been somewhat more serious in nature and theme on other records, this one is all about the good times.
Call Me, Day By Day and Ready Willing And Able are all big party anthems, with lots of guitars, big solos and big harmonies and In It For The Money is almost Love & Affection Part 2. Then You're All I Need To Night is one of those instant melodic anthems you just love – this album's After The Rain almost.
Big ballads are covered here too - To Get Back To You is a very smooth and pleasant tune. Take Me There is a little heavier, but equally as memorable.
A couple of tunes fail to work for me. The Styx/Damn Yankees styled groove rocker Come isn't as instant and Change A Thing is missing something.
My favourite tracks on the album are the darker tracks. I've always enjoyed that side of the band. The moody, twisting How Can I Miss You?, with it's biting satire and the slightly more aggressive vibe is catching as is When You're Gone.
But the best song on the whole album is the epic mood-rocker Kicking My Heart Around, which closes the album. Big chorus and big guitars while the verse is different to say the least. Very cool.
I can't see why most Nelson fans won't love this record. It has all the ingredients that made them household names back in the day, just that now the guys are older and the sound has definitely been updated. In fact, this is a very punchy record….it has a big sound, which is a credit to the guys.
Life remains for me the guy's best album (perfect power pop) and Imaginator also remains a favourite, but LST is a fine example of a veteran band returning to their classic sound without losing their spirit and integrity.

Discography / Previously Reviewed

· After The Rain
· Because We Can
· Imaginator
· Silence Is Broken
· Life
· Brother Harmony
· Like Father Like Sons
· Lightning Strikes Twice





Line Up:

· Gunnar Nelson: Lead Vocals, Guitars
· Matthew Nelson: Lead Vocals, Bass
· Brian Burwell: Drums
· David Morgan: Piano, Background Vocals
· Gary Corbett: Keyboards



Essential For Fans Of:

· Nelson - After The Rain


Track Listing

· Call Me *
· Day By Day
· Ready Willing And Able
· How Can I Miss You? *
· You're All I Need Tonight *
· To Get Back To You
· When You're Gone *
· Take Me There
· Come
· In It For The Money
· Change A Thing
· Kickin My Heart Around *

--*Best Tracks

Strangeways Perfect World
Frontiers Records
FRCD483
· Produced By: Strangeways


---

· Running Time: 58.59


---

· Release Date: Out Now


---

· Released:


---

· Musical Style: AOR


---

· Links: Frontiers

50%


Songs: 60%

Sound: 40%
Rush job. As hard as it is to say, this record should not be on the market like this. In a scene that strives to maintain credibility with overfed and over opinionated fans, an album of this quality simply gives too much fuel to stoke the fires of discontent.
If it wasn't for the vocals of Terry Brock, this album would not have been released. Well, at least not by any label. But hard questions need to be asked by all those involved.
This record wasn't beyond saving – it just sounds rushed, badly produced and in several places, just dead boring. There is no A&R going on here. No one telling the band this simply isn't good enough, no one sticking their neck out to suggest the band ditch release schedules to re-record and improve and no one telling the guys this is not the long awaited follow-up to one of AOR's great cult releases – the band's Walk On Fire album.
Terry Brock delivers as we all know he can, but even then he isn't beyond criticism – the vocals sound like one take affairs – there is definite room for improvement – especially based upon his own recent outstanding solo output.
Perfect World could be a killer AOR tune if it wasn't muddier than a pig in a rainstorm.
Same for the softly sung and presented AOR-lite of Borderlines. But a plodding drum beat and a horrible guitar tone take away from the sentiment.
Movin' On is a strangely aggressive grungy rocker, which pretty much does nothing for me at all, or any Strangeways fan I would guess.
Time is another ballad that is soft and sparse. There's a nice sentiment there, but once again, plodding drums sound horrible. Strangeways are beginning to make Dare sound heavy metal. When the emotional chorus does come, there's a sense of what could have been had the song been worked on for longer.
Crackin' Up Baby is another slow, slow ballad with no attempt to get out of first gear. Terry's vocals are beautiful and the song eventually finds another beat, but the whole guitar solo/instrumental part is horribly mixed and hurts my ears.
Liberty is another slow track, but one with a little more spirit and some guitar presence. Still horribly mixed and not really a track that does anything for me at all.
Yet another ballad with One More Day, but at least this one has a bit of fire in it and Terry sounds good. This is another track that I would have loved to see more done with it.
The 7-minute plod/bogfest that is Bushfire is simply tragic. What a self indulgent snoozefest of a track. What the hell was anyone thinking with this one? It goes nowhere from the very start, yet there's 7 minutes of it.
Too Far Gone hints at that old AOR feel we are now hanging by a thread to hear from these guys. It's another slow track (of course), but builds to a decent chorus. The horrible guitar sound that runs throughout this record continues to overshadow anything good though.
If you managed to survive Bushfire, here's another almost identical, non-directional 6 minute plodder to tip you over the edge. Can't Let You Go sadly goes nowhere…and takes painfully long to get there…again.
The album mercifully closes with (yes, a ballad), but one of the better tracks of the album – a fine emotive building ballad. It should have been make to keep build, but again falls short of exploding. And I think there's some fine guitar playing going on under that boggy production somewhere….shame I can hardly hear it.
Sadly, if this scene is to last the distance and if bands are going to come out of retirement and stay active, then we all must fight against albums of substandard quality hitting the market. Someone should have done something here, as it does the band's reputation no good at all, and it only cheeses fans off further from putting their money up front for a product, which is getting rarer and rarer these days.
I really love the two former Terry Brock fronted albums - they are fabulous. But this is more reminiscent of the band's 90s output, which was anything but AOR.

Discography / Previously Reviewed

· Strangeways
· Native Sons
· Walk in the fire
· And the Horse
· Any Day Now
· Gravitational Pull
· Perfect World





Line Up:

· Terry Brock: Vocals
· Ian J. Stewart: Guitars
· Jim Drummond: Drums
· Warren Jolly: Bass
· David "Munch" Moore: Keyboards



Essential For Fans Of:

· Strangeways


Track Listing

· Perfect World *
· Borderlines
· Movin On
· Time
· Crackin' Up Baby
· Liberty
· One More Day *
· Bushfire
· Too Far Gone
· Can't Let You Go
· Say What You Want *

--*Best Tracks

Kiske Somerville Kiske Somerville
Frontiers Records
FRCD479
· Produced By: Mat Sinner


---

· Running Time:


---

· Release Date: September 24


---

· Released:


---

· Musical Style: Hard Rock / Melodic Metal


---

· Links: Frontiers

92%


Songs: 89%

Sound: 94%
I've got a love/hate thing going on with Michael Kiske. I simply love the two Place Vendome albums – they are really powerful melodic rock records. But I was less than impressed with his three solo projects. Thankfully this album sees him firmly back on the hard rock route. As good as the vocals are, the true stars of this album is producer/musician Mat Sinner and guitar legend (in the making) Magnus Karlsson, together these guys have produced some stunningly good songs and production to give this album a monster sound.
The songs come courtesy mainly of Sinner– whose trademark intensity and angst is all over this record. Sinner and Karlsson provide the crux of the musicianship on the record also, so all fans of Allen/Lande and such will no doubt warmly embrace this.
Vocals are split 60/40, with Kiske leading the way and American Amanda Somerville drifting in and out of verse and chorus as a harmony vocalist and at times a lead vocalist. The choruses are certainly more even split in the mix. It makes for an interesting contrast. The songs and musicianship really are first rate – intense and loud and tracks like Arise just crunch through the speakers. Then there is lush orchestration too – especially on End Of The Road.
This project is almost an extension of the Place Vendome albums - not as melodic, heavier...with the exception that I felt more from Kiske's vocals on those albums. I'm not sure it is the most apt description, but he sounds a little stiff here in places.
Amanda's vocals add melodic tone and texture throughout and I would expect the stir caused by this release will ensure a sequel in the next year or two. Kiske and Place Vendome fans need this.

Issa Sign Of Angels
Frontiers Records
FRCD480
· Produced By: Ronny Milianowicz


---

· Running Time:


---

· Release Date: September 24


---

· Released:


---

· Musical Style: Melodic Hard Rock


---

· Links: Frontiers

93%


Songs: 92%

Sound: 95%
The debut Issa album is a text book melodic hard rock release. First ingredient – big production from Ronny Milianowicz (Saint Deamon); next…quality song contributions from Joacim Cans (Hammerfall), Thomas Vickstrom (Candlemass), Daniel Flores, Soren Kronkvist (Crash the System) and more; finally hire the best session guys in the Swedish scene and put it all together.
The Swedish songstress delivers one of the tighter releases of the year – not a note out of place here. Everything about this album is big. Vocals, guitars, production…songs.
The two opening rockers soar, and then the powerhouse ballad Give Me A Sign changes the pace, but not the intensity.
The uptempo River Of Love is a superb anthemic rocker with sweet vocals; What Can I Do is an intense and moody modern rocker suited for radio; while Closer maintains the modern sound, but throws in an old-school chorus.
Unbelievable sounds like it could have been lifted from any of the last Harem Scarem albums; such is the structure of this fine ballad.
For the backend of the album it's more of the same mid-tempo, polished modern melodic rock, ending with the heaviest track of the album Fallen Angel.
Terrific album and probably an essential purchase for fans of European style melodic hard rock with a contemporary edge. If we are going to push this genre forward, it will be with releases such as this.
If there was any criticism to be made it would be that the album perhaps lacks just a little spark; urgency that seems to have been rolled out with the super tight production. Otherwise – an impressive package and a debut to be proud of.

| | |
| --- | --- |
| Heart Red Velvet Car | Sony Legacy |
· Produced By: Ben Mink


---

· Running Time:


---

· Release Date: Out Now


---

· Released: WORLD


---

· Musical Style: Classic Rock


---

· Links: Heart

68%


Songs: 60%

Sound: 75%
Ok, first thing anyone is going to say about this review (and myself) is 'oh, he only likes 80s Heart'. Well, yes and no. That's my preference when listening to the band, but their first chapter delivered some truly iconic rock songs such as Barracuda. And I'm also realistic enough to know that "Top 40 Heart" is not what the Wilson gals want to be doing in 2010 (or anytime since 1995 for that matter). It's not ever going to be the style used on any new Heart material. I get it. I can wish otherwise, but that's my problem, not theirs.
Second thing I will hear is how Heart post 1995 is all about getting back to their roots and the core of what the band used to be in the 70s. I get that also. And I appreciate that is where their loyalties now lie.
So, I'll take this album for what it is – but I still can't help but find it boring. Just as I did with Jupiter's Darling. I haven't listened to that record since the week it was released and I doubt this album will get much playtime beyond this review either.
As far as other critics go, it looks like I'm on my own here, as I've read a lot of positive comments. I didn't like the last album for the same reasons. I just think that modern day Heart is all about the Wilson Sisters' desire to feel authentic, but left behind are all commercial attributes that brought the band a lot of fans from Heart (1985) through to Desire Walks On (1995). Choruses are not a focus here. Big hooks aren't either. That's not to say that Ann can't be melodic – she is as always, an outstanding emotive vocalist.
The album is largely acoustic driven singer/songwriter material with the exception of the Zeppelinesque riffing of WTF, Wheels and Death Valley plus the back end of Red Velvet Car. I'm finding that I just don't like the all-to-brief choruses and while the vocals are always sensual, electric and supremely delivered, I find the choruses here just plain annoying.
The verse of Queen City is beautiful, and the instrumentation of the challenging Wheels is intense, yet both songs have annoying choruses that put me off. The tracks I am attracted to are the more rocking WTF, but also the raw emotional Hey You and the Nancy Wilson sung Sand.
But the majority of tracks leave me cold in the long run. The production is great, the vocals are unquestionably good, but the end result isn't appealing enough for me.

| | |
| --- | --- |
| Line Of Fire Momentum | Tribunal Records |
· Produced By: Nikki Dimage


---

· Running Time: 52.11


---

· Release Date: Out Now


---

· Released:


---

· Musical Style: AOR/Melodic Rock


---

· Links: Line Of Fire

90%


Songs: 92%

Sound: 88%
The least you can ask and expect of a band is to grow with each release and it's clearly evident here that Line Of Fire have done just that. Just about everything on their second album Momentum moves the band forward. Better songs, tighter production and ever improving vocals.
I've really enjoyed living with this release. It's one of those Goodbye Thrill/Farcry feel good AOR/American Hard Rock releases, with one foot in the hard rock camp and melodies and vocals from the AOR School of Finesse.
The Steve Perryesque vocals of course make for the obvious comparisons to Journey – but I think this album is more in the vein of the band's early harder rock edge than the syrupy AOR side they tend to get recognized for.
The vocals of Shawn Pelata are edgy but melodic and the guitar work of Nikki Diamage is more reminiscent of George Lynch than Neal Schon. Line Of Fire are part Journey, part Boston, part Dokken-lite. And it's a great mix.
There are a ton of songs on here that work great. It Takes Time, Obsession, Give Me All, I'll Be The One, Fire Never Dies, Undone and Ghost in Your Heart (two songs with great harmonies). The ballad I'm Crying (For You) has sentiment is spades and a killer solo. In fact there are killer guitar solos and moments of shred right the way through the album. Terrific stuff.
The only advice I would add to make album number three even better is beef up that bottom end and guitar riff sound and get a truly kick ass drummer to fire up the overall sound.

Sora Desire And Truth
Avenue Of Allies
10 01 0009
· Produced By: Erol Sora


---

· Running Time:


---

· Release Date: Out Now


---

· Released:


---

· Musical Style: Hard Rock / Blues


---

· Links: Erol Sora

86%


Songs: 84%

Sound: 88%
This is a very solid hard rock release from Guitarist/Vocalist Erol Sora. The album has been out sometime now, but it's never too late to discover new tunes. As with Erol's debut album, Desire And Truth picks up where that left off, delivering another 10 tracks of blues based hard rock.
I think this album comes across as more focused and consistent that the debut. What we have here is a really strong hard rock album that reminds me of an Ian Gillan solo project.
Tracks like Taste Of Rock N Roll, What's It Gotta Do With You And Me, Winter and Invitation really coast along with purpose, Sora's bluesy rough vocals playing off the hard edge guitar work beautifully.
There aren't a lot of words needed to describe some releases and this is one of them. It goes about the job – 10 tracks of relatively the same length ands style, but appealing for the quality in which they are delivered.

Edge Of Forever Another Paradise
7Hard
7H-028-2
· Produced By: Alessandro Del Vecchio


---

· Running Time:


---

· Release Date: Out Now


---

· Released:


---

· Musical Style: Melodic Rock / Melodic Hard Rock


---

· Links: EOF

91%


Songs: 92%

Sound: 90%
Shame on me for taking so long to get to this wonderful album. This is a definite highlight for me of 2010 – just because it is so well put together and the enthusiasm and energy of the band shines through brightly.
Co-written, produced, engineered, mixed by Alessandro DelVecchio – who also sings and plays keyboards, Edge Of Forever deliver a typically European blend of melodic hard rock and occasional AOR touches.
I'm also quite harsh on albums with accented vocals, but why are Alessandro's so appealing, even with that wicked Italian accent boldly steering these songs? Simply put this is a glorious album of uptempo and energetic songs, fuelled by keyboards and guitars with a big sound and strong rhythm section.
Distant Voices, Another Paradise, Edge Of Life and the closing Against The Wall all rock the way you'd expect. And don't forget two amazing ballads – the soaring I Won't Call You and the more intense What I've Never Seen. Two very passionate songs.
Throw in a cover of the Flashdance theme track What A Feeling and you have a very complete album here of high quality, well produced melodic hard rock.

| | |
| --- | --- |
| Bret Michaels Custom Built | Poor Boy Records |
· Produced By: Bret Michaels


---

· Running Time:


---

· Release Date: Out Now


---

· Released:


---

· Musical Style: Pop/Country/Rock/Dance


---

· Links: Bret Michaels

30%


Songs: 10%

Sound: 50%
For someone who now more or less lives off his former glories as a reality star/celebrity who controls his image with utmost control, I cannot for the life of me figure out why he puts out such mediocre garbage as a solo artist.
The last Poison album sucked, Bret's last two solo albums were received with complete disinterest by the majority of media and Poison fans and now…when on top of his game having beaten a life threatening brain hemorrhage, being hired as the Celebrity Apprentice and somehow getting past the sleazy train wreck image Rock Of Love gave him…Bret has the best chance of being taken seriously as a musician once again.
He really appears to be a genuinely likeable guy and a decent bloke.
But what do we get here? Another half baked release of remakes/remixes, new country try-hard tunes and a fricken horrendous club remix that has the equivalent appeal of a lump of coal at Christmas.
The new version of Driven absolutely bites the big one, the duet with Myley Cyrus is embarrassing to say the least and other tracks are rehashed from 2005…and shit a brick…the country schlock just has to stop!
An utterly horrendous mess of styles and ambitions, that falls flatter than a pancake just steamrolled by a 40-ton Diesel.

Michael's attempt at musical credibility is done. He has none whatsoever as a solo artist. A kick-ass Poison album with huge production is the only way forward now.

Meatloaf Hang Cool Teddy Bear
Mercury Records
273 4097
· Produced By: Rob Cavallo


---

· Running Time:


---

· Release Date: Out Now


---

· Released: WORLD


---

· Musical Style: Melodic Hard Rock


---

· Links: Meatloaf

90%


Songs: 86%

Sound: 94%
A Meatloaf album doesn't come around too often, so when it does you need it to be good. You expect brilliance…or at least hope for it! Meat has recorded more albums without the aid of Jim Steinman, but the big man is inextricably tied to the iconic producer because of the massive and lasting legacy of the Bat Out Of Hell albums.
I enjoy pretty much everything that Meatloaf releases – he is just that kind of personality that appeals to me, but there is always that nagging feeling of what could have been with the addition of Steinman.
Same goes with Hang Cool Teddy Bear (a seriously questionable title). But what this album delivers is a noticeable chance of production style with in demand Rob Cavallo taking control and bringing Meat's sound into the new millennium – albeit with the old Meatloaf trailing not far behind.
As with most of his non-Steinman albums, there are a couple of fillers on here and a couple of WTF? moments. But the performance, energy and showmanship during the rest of the songs have me convinced….eventually. I'm still a believer.
I didn't gel with this album at all initially, but it kept drawing me back in – the sign of a classy album and strong songwriting.
Now for the most part I love it. Nowhere near as much as Bat 1 & 2 (and even Bat 3 maybe), but I think its miles better than Couldn't Have Said It Better and Welcome To The Neighborhood and equally as good as Bat 3 in places.
There's a definite urgency in the production and performance here – Peace On Earth and Living On The Outside are superb big rockers, Los Angelosers is tongue in cheek fun (despite a horrible video), If I Can't Have You is a massive anthem worthy of Steinman, and the ballad Did You Ever Love Somebody is more subtle, but equally effective.
On the flipside…Love Is Not Real is epic madness featuring Brian May, Steve Vai and Justin Hawkins; Like A Rose is confrontational and a bit delusional, but works for me if my mood allows; Song Of Madness is kinda cool for all the wrong reasons.
Then California Isn't Big Enough comes along – a super heavy duty rocker that knocks me for six each listen – what a cool song.
A coupe of songs towards the end just edge along, which isn't what anything on a Meatloaf album should do.

Overall, a really good listen and an album that grows on you to impress in all the right places. Not Bat 4, but another memorable chapter in the 'Loaf Legacy.

| | |
| --- | --- |
| Eden Into The Within | Z Records |
· Produced By: Vince O'Regan


---

· Running Time: 52.56


---

· Release Date: Out Now


---

· Released:


---

· Musical Style: Hard Rock


---

· Links:

45%


Songs: 75%

Sound: 15%
No doubt a few folks will wonder what I have against UK guitarist Vince O'Regan. Absolutely nothing at all personally. I've met the guy, I liked the guy and I think he is a fine guitar player. But there is no way in holy hell he should be let anywhere near a recording console or mixing desk.
The results are always an utterly bloody atrocious mess. You would think he and the folks around him would understand that by now. It gives me no pleasure at all to declare that as a producer, he has now destroyed three Eden albums, 2 Pulse records and a Bob Catley album that based on the songs would otherwise have been terrific.
This album, like the ones before it, is simply too hard on the ears to crank at any volume. It is simply impossible to appreciate any of the music within as it is badly mixed to the point of embarrassing, poorly recorded and drowned in a sea of tinny guitars.
Take the big rocked up opening track Anything Goes. Such potential! The guitars are muddy, the cymbals thin and drums hollow, and the bridge to the chorus is almost undeterminable due to the extra guitar riff being buried in the mix, plus there is no change to the drum pattern aside from a brief one-two as you hit the change.
The vocals sound impressive, but are drowned out by a seriously bad mix with the main guitar riff and plodding drum beat louder than anything else.
Revolution Man is no better – the vocals are muffled and almost inaudible at the start of each verse. Same goes in other songs. It doesn't get better anywhere through the album. It is just a mess. And that really sucks.
The biggest sin is wasting the time and effort writing some decent songs with big potential and getting everyone together to record, deliver good performances...only to piss it all away. I've actually talked to two guys in the band and they weren't happy either, just as other guys in the previous bands felt. Let Vince write and play, but for God's sake – get a few bucks together and hire a producer/mixer to do the job properly.

It simply does not matter how good the songs are on any album if the end result is unlistenable and that's exactly what this is. Yes, I have been extremely hard with my attitude towards the production here - but it is a case of "how many times has the same thing been stated already...". Tragic when the best thing about the album is the artwork.

| | |
| --- | --- |
| State Cows State Cows | Avenue Of Allies Music |
· Produced By: State Cows


---

· Running Time:


---

· Release Date: Out Now


---

· Released:


---

· Musical Style: Westcoast / AOR


---

· Links: Avenue Of Allies

80%


Songs: 75%

Sound: 85%
I have dealt with some pretty crappy band names in my time, and State Cows is right up there on the list. The name gives no indication of the music within – for me it represents a hokey country music style rather than the ultra smooth Westcoast pop the album is.
The music here sounds like it came off a Steely Dan album from 1980 and is so soft and smooth they make the Doobie Brothers sound like Iron Maiden. This is prime Westcoast pop in the vein of Bill Champiln, AOR, Marc Jordan, George Benson and Jay Graydon.
The band may be Swedish, but they sound as if they have been hanging out together in Malibu forever. Keyboards and vocals dominate, but a jazzy horn section and some plucky guitar riffs make for a great musical journey for fans of this genre.
Too soft and jazzy for my personal tastes, but it remains a fine representation of the Westcoast genre and is very well produced.
Of definite appeal to fans of any of the artists mentioned in this review.

| | |
| --- | --- |
| Sedona Golden Valley | Avenue Of Allies Music |
· Produced By: Erik Rey


---

· Running Time: 48.58


---

· Release Date: Out Now


---

· Released:


---

· Musical Style: AOR / Westcoast


---

· Links: Avenue Of Allies

86%


Songs: 86%

Sound: 85%
Smooth…very smooth…more classy Westcoast here, but Westcoat/AOR this time, a lot more appealing for me than the jazzy pop form of Westcoast performed by State Cows.
Sedona are a French band and have a skill set perfect for this genre. The songs contrast between straight light-AOR in the vein of Tim Feehan, to breezier Westcoast numbers, with several featuring slide guitar and a real country twang.
I'd recommend the album for all AOR fans, but the country influences at times is probably not going to appeal to some. But the David Foster/Toto/Chicago-esque pop moments are tasty to these ears.
A broader taste in smooth music will be needed to appreciate this. But what I can say is that the album is very well recorded and has a nice beefy bottom end sound, something not always present in recordings of this style.
Production quality and the quality of the whole package warrant investigation for fans of light AOR and Westcoast pop.

| | |
| --- | --- |
| Angeline Confessions | Avenue Of Allies Music |
· Produced By: Jocke Nilsson


---

· Running Time:


---

· Release Date: Out Now


---

· Released:


---

· Musical Style: Pop / Rock / Melodic Rock


---

· Links: Avenue Of Allies

84%


Songs: 82%

Sound: 86%
These Swedish guys sent me a copy of their album even before they signed with Avenue Of Allies. My first impression was that these guys were very good – a little diverse – but typically Swedish in their approach and sound and would make some waves in the scene. Seems that is now coming to fruition.
The band has been around a long time, but their debut only arrives this year. Their sound is influenced by modern pop production and some contemporary artists, but is dominated by melodies and catchy choruses.
Hard to describe really, but they have a definite groove on several songs - Lenny Kravitz style such as on Fuel For The Fire; and then turn around and deliver a perfect radio friendly pop song in Confessions.
The opening track and Blackout carry more groove with a somewhat 70s vibe, while other tracks are more contemporary pop. It's certain a varied and unusual sound, but they seem to make it work with a distinct vocal and tight production.
Worth checking out for fans of the Scandi way and those with an open mind to varied styles within one record.

| | |
| --- | --- |
| Wheels Of Fire Hollywood Rocks | Avenue Of Allies Music |
· Produced By: Michele Luppi & Davide Barbieri


---

· Running Time: 49.26


---

· Release Date: Out Now


---

· Released:


---

· Musical Style: Melodic Rock


---

· Links: Avenue Of Allies

78%


Songs: 70%

Sound: 85%
Wheels Of Fire is a vehicle for songwriter, vocalist and keyboard player Davide "Dave Rox" Barbieri, an Italian musician with his heart in mid-80s Hollywood rockland. The style of the album is just that – keyboard and guitar driven mid-80s melodic hard rock. Think Johnny Lima with a 1983 production.
Although this is an Italian band, they try their hardest to sound American, but the accent on the lead vocals is just too strong to pull that off.
The production is pretty decent and the performances within are energetic. The music is somewhat predictable, but rocks along nicely and thanks to the production, can be enjoyed by fans of old school melodic rock.
The down side for me here is the accent on the vocals and the extremely clichéd lyrics. It's a good debut for the band, but improvements will be necessary if they are to gain a decent following in this scene.
Michele Luppi of the Los Angeles project guests throughout, so that might be another selling point for curious fans.

| | |
| --- | --- |
| Joey Summer Written On The Horizon | Aveue Of Allies Music |
· Produced By: Joey Summer


---

· Running Time:


---

· Release Date: Out Now


---

· Released:


---

· Musical Style: Melodic Hard Rock


---

· Links: Avenue Of Allies

85%


Songs: 86%

Sound: 84%
Avenue Of Allies has been turning up some interesting artists in their quest to build up the label. And I believe some of them will gain lasting traction.
Joey Summer is a Brazilian melodic rocker, who is delivering his very first album with English lyrics.
His vocals are rough and raspy at times, but holds the melodies well. There's a hint of an accent, but not as strong as some other releases and doesn't affect the album at all.
There are a few notable guests on the album like Jaded Heart's Michael Muller, who performs on the cover of the Michael Bormann written Anymore – good rocking track too.
Fredrik Bergh and Goran Edman write and guest on the great AOR track Don't Believe. They also contribute the song Tables Turning, another slice of Street Talk style AOR.
And Kee Marcello wrote the smooth closing ballad Rough Ride To Paradise. In-between those tracks are Joey's own compositions, which rock the album up a little more.

He is a fine guitarist, but not the best vocalist I've ever heard, still…the album works as a decent slice of classic style melodic hard rock, with some European influences.

Terry Brock Diamond Blue
Frontiers Records
FRCD 475
· Produced By: Mike Slamer


---

· Running Time: 50.23


---

· Release Date: August 27


---

· Released:


---

· Musical Style: Melodic Rock


---

· Links: Frontiers

99%


Songs: 98%

Sound: 100%
This is melodic rock perfection. Terry Brock can do no wrong as a vocalist, his tone and emotional delivery is made for this kind of music and the pairing of Terry with guitarist/producer legend Mike Slamer is heaven indeed.
We all know Slamer crafts his albums like a DaVinci masterpiece, with every note accounted for and delivered to make each melody shine on its own. And Terry brings songwriting skills few others posses, his lyrics are always memorable and his delivery is flawless whether it be rocking along or crooning a ballad.
Diamond Blue is perhaps a little mellower than anticipated, but overall a little more uptempo than the Slamer/Brock album that preceded this. But that's not a negative point – this is such an appealing album that tempo just doesn't enter into it.
And despite featuring the same team as that album, this solo album does have its own feel. The opening title track Diamond Blue is simply melodic bliss, with a killer AOR chorus, soaring guitar solo and upbeat tempo. Perfection.
This is a blueprint release for how AOR should be delivered in 2010. Old school harmonies, but a sharp, contemporary "classic" production. It's You and Jessie's Gone are wondrous AOR gems with soaring choruses and emotive guitar playing and an all-powerful rhythm section.
That's what I really love about Slamer productions – the rhythm section simply snaps into place and really drives the songs.
No More Mr. Nice Guy is a slamming hard rocker with a menacing tone. Cool change of pace to the album, then it's a 180 degree turn for the soft and soulful ballad The Rain. Beautiful vocals here…truly.
Broken turns the album heavy again…menacing in some ways, but very moody, especially with the gut-wrenching chorus. Love this tune… Face In The Crowd is the exact opposite - a light and breezy AOR classic, while Why turns the album moodier again.
Too Young is another uptempo hard rocker with a big anthemic chorus.
The ballad Soldier Falls contains one of the best heartfelt vocals of this or any year. Just glorious in its soaring harmonies and emotional subject matter. Another slow track closes the album, but I'd take a whole album of ballads when they are the quality of tracks like Face The Night.

If anyone asked me to play the best example of the genre I love right now, this would be the album I'd go to. Fabulous performances all-round and flawless production. Essential!

First Signal First Signal
Frontiers Records
FRCD 476
· Produced By: Dennis Ward


---

· Running Time: 48.14


---

· Release Date: August 27


---

· Released:


---

· Musical Style: Melodic Rock


---

· Links: Frontiers

93%


Songs: 93%

Sound: 93%
Interesting release this. The first album to feature Harry Hess on vocals throughout, but without any musical input from either him or long time side kick Pete Lesperance.
Some state this is Harry's long awaited return to AOR, but for me he never left. He couldn't write a non-melodic tune if his life depended on it. A real songwriting genius if you ask me.
But...with the help of some well known writers for the genre (Erik Martensson, Martin Brothers, Richard Marx), Dennis Ward and his musical team have put together a highly attractive set of classic melodic rock/AOR tunes with one eye on the style of the Harem Scarem debut and another on still sounding contemporary for today's market.
To that end of the deal they have delivered.
And there's little doubt about Harry's own performance here, so what amounts to a tantalizingly good prospect on paper, has indeed paid off with the finished product.
The opening chords of the album and the power in which they are delivered leave no room for misunderstanding. My City is a storming melodic rocker in the vein of the first two Harem albums, so if that's what fans were asking for – here it is.
When You Believe is perhaps the anthem of the album, steaming along at a frantic pace with a monster layered chorus.
Part Of Me features a different kind of sound – it is the first of two Richard Marx covers from his recent Emotional Remains CD. This is obviously more contemporary, which is fine by me, but I don't like the guitar sound here at all, but Harry's vocals are still classy.
Crazy is a great old-school melodic rock ballad with a big chorus.
Goodbye To The Good Times is the first of another double set of covers – this time old Mark Free demos. This is a killer song, but in this case I think Harry's vocals might be a bit to gravelly for the tune itself, which was perfect for Free's more soulful style.
I'm not sure who wrote First Signal, but this is brilliant and exactly the right kind of material the whole album should have been formed from. My guess is it's a Martin Bros. track.
Feels Like Love This Time is a pretty good uptempo rocker, but Into The Night is another gem of a track and from the style I'm guessing the Martin's are at it again here – killer track.
When November Falls is the other Richard Marx tune – so you know its all class – and in this care Harry does a really great version of it. Very smooth and modern while retaining the Hess/Harem sound.
Yesterdays Rain is a classic example of an uptempo hard rocking melodic WET/Eclipse tune – just with Harry fronting the band this time.
Naked Desire is the other Mark Free demo featured and I'm pleased to say Harry does a great job in this. The song is one of the best Free demos ever and Harry does it justice here.

A great album of modern sounding classic AOR – if that makes sense? Fresh production, but classic sound perhaps is the better description. Either way there is a definite homage being paid here to the first two Harem Scarem albums, but I miss Pete's guitar sound and any album that mixes up songwriters has the challenge to sound cohesive and I think on that might just be the weak point of the album.
Still, great vocals and plenty of anthems for Hess fans to lap up.

Stan Bush Dream The Dream
Frontiers Records
FRCD474
· Produced By: Stan Bush & Holger Fath


---

· Running Time: 51.40


---

· Release Date: August 27


---

· Released:


---

· Musical Style: AOR


---

· Links: Frontiers

90%


Songs: 87%

Sound: 93%
Stan Bush is one of those iconic AOR names that has managed to stay relevant, popular and consistent during the second half of his career.
Dream The Dream sees Stan teamed again with writing partner Holger Fath (keys and guitars also) and follows a similar musical path to that of In This Life (2007).
This is another extremely well produced and supremely slick album with Stan in fine voice as always. As with every Stan Bush album there are some new classics delivered and for fans of old-school AOR mixed with a slightly updated sound and contemporary production, this won't disappoint.
Never Turn Back is a typical high energy Stan Bush album opener while I'm Still Here is anthemic as possible.
Don't Give Up On Love and Two Hearts fulfill the required quota of moodier melodic rockers before the big Bush ballad In My Life ticks the final box of required song styles.
Best of the second half is the anthemic rocker If This Is All There Is and the moody Dream The Dream.
The rest is strong and consistent, but a little predictable and I think Stan definitely plays it safe.
Throwing in a new version of The Touch is pushing that song's history just a little too far. The modern rock version is unique, but out of place here and should be retired from any further re-working.

Of the trio of albums delivered for Frontiers in recent years, this is the least essential for me, only because it treads an all too familiar path without offering anything new. Most tracks could have come from any previous Stan Bush album. But it remains very enjoyable and consistent and the quality of the end product is certainly of appeal to all Stan Bush/AOR fans.

Jorn Dio
Frontiers Records
FRCD467
· Produced By: Jorn Lande


---

· Running Time: 79.30


---

· Release Date: Out Now


---

· Released:


---

· Musical Style: Hard Rock


---

· Links: Frontiers

91%


Songs: ---

Sound: 94%
I think regular readers will be aware of just how high a regard I hold for Jorn and his talent, and how frustrating it can be with his material sometimes. I'm still waiting for that stunning classic I know he can deliver. Although received with some skepticism when first announced, this covers album of all Dio related songs (and one original tribute track) really does do the great man (Ronnie James Dio) justice. And it also does great service to the name Jorn Lande.
He mimics, or interprets the Dio material here with aplomb and delivers a crushing hard rock album that's beautifully produced and immensely passionate.
There are some obvious cuts (Stand Up And Shout, Night People, Kill The King, Sacred Heart) and some less obvious album cuts (Invisible, Lord Of The Last Day, Push), but all of them are delivered with all dials to 11 and Jorn's vocals are simply brilliant.
The Jorn band is as powerful as ever and this album is I think an essential for all fans of Jorn to have in their collection.
Jorn's original tribute track Song For Ronnie James is a very tasteful and reflective homage from a vocal great to a vocal legend.
Heavy, heavy heavy!

Terra Nova Come Alive
Frontiers Records
FRCD469
· Produced By: Fred Hendrix


---

· Running Time: 44.23


---

· Release Date: Out Now


---

· Released:


---

· Musical Style: Melodic Rock


---

· Links: Frontiers

86%


Songs: 85%

Sound: 88%
The last we heard from Ron and Fred Hendrix was for the amazing debut album Two Of A Kind (where's the follow-up already?). Now they are back where they started with a new Terra Nova album. Picking up where they left off with the last album Escape, mixed with the production quality and melodic base of the Two Of A Kind record.
Come Alive, Holy Grail are the album's two best AOR anthems, followed closely by the mid-tempo Here Comes The Night. The big ballad Those Eyes is also classy old-school AOR.
Under Pressure sounds more like Grand Illusion with it's frantic pace, over the top harmonics and backing harmonies. Cool song.
From here the band lose it a little for me. The material in the second half of the album is a bit grittier and not as memorable as the first half.
Do Or Die pretty much just dies and the chorus of Who Can You Count On is great, but the verse not so. Same with My Own Way. A certain potential there with an awesome chorus, but in-between it is a bit Queen-esque pomp that doesn't fit the song.
The closing ballad The Final Curtain is also a miss for me – just not warming to it.

A decent album with some sure fire hit material, but also a few fillers. I was expecting more after the guys involvement in the knockout Two Of A Kind record, but this falls short of that. Very good, but not quite essential.

Ferreira Better Run!
Escape Music
ESM213
· Produced By: Marco Ferreira


---

· Running Time: 44.08


---

· Release Date: Out Now


---

· Released:


---

· Musical Style: Melodic Hard Rock


---

· Links: Escape Music

84%


Songs: 88%

Sound: 80%
Ferreira is of course Marco Ferreira of Goodbye Thrill fame and several other projects (Venturia, Solo, etc). The man keeps busy! This is the third solo album for Marco, but the first to carry the shortened Ferreira moniker.
This is a harder rocking version of Goodbye Thrill and more contemporary too. The band has a smoking rhythm section in Gus Monsanto (bass) and Alex Ferreira (drums). Patrick Sebastian supplies the guitar muscle. The production is decent, but not earth shattering. The problem here is that there is some sonic differences between tracks, which gives the album a lack of consistency. And it doesn't help to be critiqued just after reviewing a Mike Slamer release!
But songwise the guys know a good tune and there's a lot to like here. Marco has a great voice for the genre and the harmony vocals add extra atmosphere during chorus breaks.
This is pretty heavy compared to Goodbye Thrill in places – uptempo and free flowing. Secret Damned Society is an immediately catchy opener with a nice hard edge guitar delivery.
Vocals on the frantic I Want Out are terrific and I only wish there was a bigger recording budget to give Marco the chance to be better recognized amongst his peers.
Knocking On My Doors sees the band slow things down into AOR territory before things get a little more aggressive again on the fun belter Better Run!
Rescue Me is a bit of a mess however and could have used a clearer mix.
There are a couple of heavy almost alternative themed tracks on the album – Defense Trust The Enemy is awful (sorry Marco!) and Rule In Self isn't much better.
Either side of those tracks though are some more solid melodic hard rockers, the best being the ultra moody History We Make, which closes the album on a high.

Worth investigating for those that like melodic music with a bit of gusto and an updated feel. A few fillers, but a few killers too, so take a listen. Goodbye Thrill fans will hear a few tunes here that have the power sometimes missing on that band's records.

Jon Mullane Shift
Escape Music
ESM 214
· Produced By: Creighton Doane


---

· Running Time: 34.14


---

· Release Date: Out Now


---

· Released:


---

· Musical Style: Pop Rock


---

· Links: Escape Music

50%


Songs: 30%

Sound: 75%
Any album featuring a member of Harem Scarem is going to raise eyebrows in this scene. From the top we have Canadian singer, songwriter and multi instrumentalist Jon Mullane. The new album (his second) is produced by Harem's Creighton Doane (who also plays drums) and Harem guitarist Pete Lesperance is also credited as playing on the album. I'm not sure where, but he's on there somewhere I guess. The bulk of guitar work is supplied by Mullane himself.
So all these Harem references has you excited right? Well forget it, as this album has nothing to do with Harem Scarem now or then and little else to do with the melodic rock scene.
Rather, Shift is an album of contemporary rock/pop with samples, production effects and a somewhat programmed danceable beat throughout – even if that beat is delivered by guitars and a drum machine.
To be fair – it isn't these aspects which kill this album for me as I remain a big fan of commercial pop when done well and can appreciate just about any kind of music when done well. This isn't. Not to my ears at least.
I just don't find any redeeming qualities in the majority of songs featured here. The effects and drum programming can be distracting and Mullane's vocals are nothing of any particular note. And the songs themselves just don't work.
Maybe the moody trio of songs - the ballad The One That Got Away and the modern pop of Change Your Life and Go The Distance are pretty good….these tracks actually sound like commercial modern rock and something Creighton might be involved in.
The rest are all just beats and no melodies….

The remix of the opening song to close the album is beyond pointless, making this a 9 track album with 2.5 decent songs. After repeated listens I still can't say this is something I would want to listen to again.

Y&T Facemelter
Frontiers Records
FRCD462
· Produced By: Y&T


---

· Running Time: 61.36


---

· Release Date: Out Now


---

· Released:


---

· Musical Style: Hard Rock


---

· Links: Frontiers

90%


Songs: 92%

Sound: 88%
I don't have a whole lot to speak about in regards to the new Y&T. That's no reflection on the band or the quality of the album – it just that after 13 years between records, not much has changed for the band. Now that's a good thing in this case. Y&T return to their roots with this high energy hard rocking release. The production is no frills - not the best I've ever heard and the vocals are a little rough around the edges at times, but the energy is undeniable.
On With The Show crashes through the speakers with the bombastic riffs which don't let up until track 8 – the nice softer style ballad If You Want Me. I prefer the band when they keep it up tempo – Shine On, I Want You Money and I'm Coming Home are all great.
Following the ballad it's back to business with the crunchy AC/DC hard rocker Hot Shot and the groovy Blind Patriot. Y&T have delivered a really solid album from start to finish, returning to their hard rocking, raw, basic formula, albeit with a few additional years under their belts!
I don't think it is earth shattering enough to draw in a legion of new fans, but I reckon it will keep all the old ones more than happy.

Vince Neil Tattoos & Teqila
Frontiers Records
FRCD463
· Produced By: Jack Blades / Marti Frederiksen


---

· Running Time:


---

· Release Date: Out Now


---

· Released:


---

· Musical Style: Hard Rock


---

· Links: Frontiers

86%


Songs: 82%

Sound: 90%
I went into this record without any enthusiasm at all. Vince Neil created one classic album with his solo debut, but I put that down more so to the presence of guitar ace Steve Stevens.
His Motley Crue and solo live performances are scratchy at best and to say his voice is an acquired taste is an understatement. Then throw in the added (lack of) appeal in that this is a mostly covers album and I really didn't expect much.
But, to my surprise, this album is really well produced and has a terrific in-your-face guitar attitude and Vince does his best to bring new life into some old tunes. Covering the likes of ZZ Top, Cheap Trick, Aerosmith, Sex Pistols and even Elton John, the album is cranked to the max thanks to producer Jack Blades and a hot shot band featuring Jeff Blado (guitars) and Dana Strum (bass) both from Slaughter; Zoltan Chaney on drums and Neil of course.
Two new songs are surprisingly cool – Tattoos And Tequila has attitude and spunk and Another Bad Day is a mid-tempo ballad with a bit of heart. Those two are produced by Marti Frederiksen.
The album punks up a lot of the tunes, but all in all it works and the raw energy behind the performances certainly gives the album a big enjoyment factor.

Vanden Plas The Seraphic Clockwork
Frontiers Records
FRCD464
· Produced By: Vanden Plas


---

· Running Time:


---

· Release Date: Out Now


---

· Released:


---

· Musical Style: Progressive Melodic Metal


---

· Links: Frontiers

88%


Songs: 88%

Sound: 93%
Interesting band this. And an interesting, if not super intense release from Germany's premiere concept-metallers. Four years on since their last concept opus, the band delivers an even more intense and diverse record. This is not an easy listen. This is not for AOR fans or those that live for 4 minute songs and instant choruses.
The story line covers a dramatic science fiction story - the concept album was penned by vocalist Andy Kuntz and which chronicles a journey in place and time from 16th century Rome to Jerusalem in the year 33 A.D. Yes indeed!
How you write catchy melodies and memorable lyrics to such a theme is beyond me, so congrats to Andy for pulling it off. Vocalist Andy Kuntz has a likeable higher range voice (not unlike Michael Eden) and helps make the material all that more listenable. He brings light to some otherwise fairly dark sounds and moods. Songs range from 5 to 13 minutes in length and cover moody slow songs to double kick drum prog-metal riff-fests.
Like I said – not an easy listen, but very very well produced and mixed and a definite worthy successor to the Christ-O release from 2006.

Pretty Maids Pandemonium
Frontiers Records
FRCD459
· Produced By: Jacob Hansen


---

· Running Time: 50.04


---

· Release Date: Out Now


---

· Released:


---

· Musical Style: Hard Rock


---

· Links: Frontiers

92%


Songs: 92%

Sound: 92%
Honestly, sometimes it is very hard to keep track of the number of European hard rock/metal outfits that grace these pages. But one I have no trouble remembering is Denmark's Pretty Maids.
They are fortunate enough to have their own style and sound, distinct enough to recognize their work. On Pandemonium the guys deliver an album of expected melodic hard rockers, but less expected is their ability to tone it down several notches and create some truly memorable AOR-ish tracks. The album mixes it up, and produces a couple of the year's most memorable melodic rock anthems.
The gruff and over the top vocals of the opening track Pandemonium give way to a more sensitive and melodic vocal on the equally powerful INVU, which features a great chorus and the utterly brilliant Little Drops Of Heaven which is even better and one of 2010's melodic gems. Nothing I love more than moody and melodic songs, backed with power.
One World One Truth heads back into hard edges riff territory, but still delivers a great chorus. The melodic hard rocker Final Day Of Innocence isn't far away from what was offered up on the latest Treat album.
My next favourite song is the uptempo rock ballad Old Enough To Know and the melodic gem Breathless. Impressive stuff from Pretty Maids here. An album that should be remembered for the rest of the year and feature heavily on some Best Of lists.

John Waite In Real Time - Live
Frontiers Records
FRCD460
· Produced By: John Waite


---

· Running Time: 44.00


---

· Release Date: Out Now


---

· Released:


---

· Musical Style: Melodic Rock


---

· Links: Frontiers

83%


Songs: 85%

Sound: 80%
While long time fans continue to sit around waiting for legendary AOR vocalist John Waite to decide what to do next, another filler release has been issued to buy the singer extra time.
In Real Time is a warts and all recording – just the kind I like, with little (if any) overdubs and a 'live on the night' mix. Sadly it only features a mere 10 tracks (2 others are filler/interludes) – about 7 or 8 short of a great value live recording from one of the best vocalists in the business.
Because of this, we find a lot of cool tracks left out of a hit-filled catalogue of tunes. One cover, 3 Babys tunes, two Bad English tunes, and only 4 tunes from his 9 solo albums. Very disappointing set list. But the performance does give something for fans to be happy about.
John's voice cracks in a few places, but shines brightly in other areas. I like the energy of the record and the honest performance. Certainly this is of definite appeal to all JW fans, but shame it is such a short album – a brief snapshot of a long and illustrious career to date.

Tony Harnell & The Mercury Train Round Trip
Frontiers Records
FRCD468
· Produced By: Tony Harnell / Mixed: Bruno Ravel


---

· Running Time:


---

· Release Date: Out Now


---

· Released:


---

· Musical Style: Acoustic


---

· Links: Frontiers

92%


Songs: 90%

Sound: 95%
Acoustic albums are often used as fillers between bigger projects or something to maintain momentum for an artist coming off a big release. And they are often thrown together in quick time. Neither is true for this long in the works release from Tony Harnell. He has spent a good part of a full year recording this and the effort shows in the dynamics of the music featured within.
This is immaculately produced and mixed to perfection (by Danger Danger's Bruno Ravel). And that's a vital key to the success of this release as it isn't a simple acoustic release by any stretch.
It is a layers-thick, lush re-arrangement of song Tony has sung over the years (Westworld, TNT, Startbreaker) in stark new stripped back arrangements, accompanied by a full band of musicians playing such instruments as ukulele, additional percussion and from Amy Harnell, additional female vocals and descant recorder.
It works great. One of my favourite ever acoustic themed albums was Tony's own Morning Wood release, which I regard very highly to this day. This is a sequel almost, but featuring some obscure and hit TNT songs getting reworked quite noticeably.
Intuition sounds amazing as does Somebody Told You; Shame features Sandy Saraya on vocal duet; and Lonely Nights and 10,000 Lovers are mixed up, but retain their original character. Tracks range from a groovy, semi-electric jazz (10,000 Lovers), to vocal and guitar only (Satellite), to the slow and brooding intensity on Uninvited.
Lots of styles and variations – but all of them unplugged and re-arranged. Another great release from Tony Harnell and worthy of picking up for any fans of his – new and old.

Yoso Elements
Frontiers Records
FRCD466
· Produced By: Billy Sherwood


---

· Running Time:


---

· Release Date: Out Now


---

· Released:


---

· Musical Style: Melodic Rock


---

· Links: Frontiers

80%


Songs: 75%

Sound: 90%
As the name suggests, this is indeed a musical blend of the pop/prog elements of Yes and the punchy rhythms and complex keyboard style of Toto. Original Toto vocalist Bobby Kimball fronts the band, rounded out by Yes alumni Tony Kaye on keyboards and Billy Sherwood on vocals and everything else.
There is a certain pre-programmed feel to the album, with all tracks written by Sherwood/Kimball.
There are some solid performances here – Bobby sounds good and the keyboards are lush at times. But after such a time spent living with this album, I am still not convinced I have it figured out. Or even like it!
There really should be no question really as everything about it suggests it will fit my tastes perfectly. But I am still struggling to decide which songs I like. There are plenty of hooks, but I'm not sure if they are catchy enough. There is a nice balance of uptempo and slower tracks at times, but I can't seem to get into the album as a whole.
I'm really at a loss to pin down exactly why I don't appreciate the album as much as I should. Maybe some of the vocals are too consistently high in pitch, maybe some of the choruses just don't work for me. The opening track that features almost no lyrical content besides the band's name is annoying and elsewhere I am just not being charmed by the music on offer. Time To Get Up is a perfect example – I should adore this song!! Big chorus, catchy hooks…but I find it annoying at times.
It is a great sounding album, but I guess the songs just aren't hitting the spot.
I'm going to get some feedback on this review and I'm going to read each comment with interest as maybe someone else can point out where I'm going wrong here or perhaps, someone else will agree with me.
What appears to be a perfect album in theory, just finds me struggling to appreciate and therefore, the overall score reflects my view of this.

Shining Line Shining Line
Avenue Of Allies
10 04 0012
· Produced By: Alessandro Del Vecchio


---

· Running Time:


---

· Release Date: Out Now


---

· Released:


---

· Musical Style: AOR / Melodic Rock


---

· Links: Avenue Of Allies Music

91%


Songs: 93%

Sound: 86%
I have a bunch of Avenue Of Allies releases to cover here, but I'll start at the top with the best of them all to date. Shining Line is the brain child of Pierpaolo "Zorro11" Monti, together with his longtime friend and bassist Amos Monti. The project features a range of great vocalists in the melodic rock world, each of them given a great song to "shine" on. And shine they do – the songs here are absolutely great.
The production is very good considering likely budget constraints and at the heart of the album is some classic style AOR anthems with some simply great vocal performances.
One of the best vocalists in recent years is Erik Martensson (Eclipse, WET) and he blazes through the opening uptempo feel-good track Highway Of Love.
Much loved Harry Hess comes in next with Amy – a wonderfully melodic song with an early Harem Scarem vibe.
Strong Enough (Lead vocals: Robbie LaBlanc) could have come from the Blanc Faces release and Heat Of The Light (Lead vocals: Robin Beck) shows Robin in full passionate, power ballad power.
Can't Stop The Rock is another anthemic rocker with Last Autumn's Dream frontman Mikael Erlandsson taking control.
The Meaning Of My Lonely Words is an all too rare glimpse of Von Groove's Michael Shotton singing and is a big big ballad.
The Infinity In Us (Lead vocals: Michael Voss, Guitar solo: Vinny Burns) is yet another great melodic rocker with a big chorus and the uptempo moody ballad Still In Your Heart features lead vocals from Sue Willets & Bob Harris – who sound amazing together! The world needs more Bob Harris vocals!
Homeless' Lullaby is one of the better vocals I have heard from M.ill.ion's Ulrich Carlsson & Midnite Club's Carsten "Lizard" Schulz.
Follow The Stars gives American vocalist and multi-instrumentalist Phil Vincent some well deserved air time and the hard rocker Unbreakable Wire is another boost to Brunorock.
The complex three part epic Under Silent Walls closes the album with a different vibe altogether, adding some moody instrumental moments to vary the album even further.
Good stuff for this debut album that came out of the blue. The pressure will now be on for a follow up!

| | |
| --- | --- |
| LA Guns Covered In Guns | Cleopatra |
· Produced By: LA Guns


---

· Running Time: Too Long


---

· Release Date: Out Now


---

· Released:


---

· Musical Style: Hard Rock


---

· Links: LA Guns

35%


Songs: 30%

Sound: 40%
What an up and down decade this lot have had. From the dumpster-worthy Man In The Moon, to the average Tales From The Strip to the in-form classic that was Waking The Dead. Then there's the B-Sides release and another covers album Rips The Covers Off.
Why on God's green earth the guys would want to go the covers route again is beyond me. And their choice of "cool" covers is certainly questionable.
Why cover a classic Def Leppard tune – a million dollar budget (literally) vs $120 and a slab of beer? And is including Buckcherry's Crazy Bitch an attempt at looking relevant and cool? Elsewhere there's Let There Be Rock (AC/DC) – ok; Break My Stride (Matthew Wilder) and Little Saint Nick (Beach Boys) – both embarrassing and sonically dire; Rock & Roll All Night (Kiss) – predicable and safe (pretty hard to get Kiss wrong, eh?).
The only real joy I took from this album was their cover of Cry Little Sister (Theme from The Lost Boys) by Gerald McMann. Phil Lewis does a really good vocal here, but that's about it.
I really used to follow this band religiously. Then the break up and subsequent two-LA Guns policy made them look silly. The music hasn't been the same since and this release is another big fat nail into their career coffin.

Wild Side Speed Devil
Escape Music
ESM210
· Produced By: WildSide / Andy LaRoque


---

· Running Time: 46.28


---

· Release Date: Out Now


---

· Released:


---

· Musical Style: Hard Rock


---

· Links: Escape Music

85%


Songs: 83%

Sound: 88%
Norwegian rockers Wild Side recorded this, their second album, at Ronnie LeTekro's studios. Produced by the band WildSide with Andy LaRoque, the sound is very good for a release of this size. Big sound and big guitars, all evenly mixed.
Speed Devil is an unremarkable, yet solid album of AC/DC meets Motley Crue style hard rock with a dash of Yngwie guitar theatrics thrown in for good measure. Add some accented Vince Neil vocals from singer Joachim Berntsen and you'll be close to the band's sound.
This kind of European hard rock is easy to come across, so each band needs to have an identifying mark. I'm not sure these guys have that, but the songs are good enough to win over some fans – just not sure how many.
Mine Tonight, Paranoid Circus and Wild One are all driving rockers with conviction, Won't Let Go has a cool riff and the only change of pace comes form the ballad Love For You and the closing end of the album.
Uptempo, big riffs and a sense of excitement are the key factors to this pretty enjoyable hard rock record.

Third Eye Recipe For Disaster
Escape Music
ESM209
· Produced By: Tommy Hansen


---

· Running Time:


---

· Release Date: Out Now


---

· Released:


---

· Musical Style: Metal


---

· Links: Escape Music

50%


Songs: 40%

Sound: 60%
I normally have a lot of time for Escape Music releases. I find that label A&R Khalil Turk has a good ear for melodic rock that has a habit of growing on you and making itself memorable for all the right reasons. I'll have to side-step that judgment for this release.
Third Eye is a Danish metal outfit, with some decent sounding riffs with a progressive edge, but the vocals are just beyond abysmal. When they aren't screaming in full Geoff Tate glory, or whining with a really off-putting accent, they are either growling, talking or howling along in the background.
I just can't get past them. I'm wondering if anyone else will be able to either.
I've seen a couple of positive reviews for this, but I can't fathom why. I like it powerful and I can take good prog-metal anytime, but this is neither.

Triumph Greatest Hits Remixed
Frontiers Records
FRCD461
· Produced By: Triumph


---

· Running Time: 71.54


---

· Release Date: Out Now


---

· Released:


---

· Musical Style: Melodic Rock


---

· Links: Frontiers

85%


Songs: ---

Sound: ---
A sequel to Triumph's Classics from 1989, Greatest Hits Remixed is a 14 track update of that hits package and comes on the back of the band's US Festival 83 Live release.
Not sure this is an essential release, but the bonus DVD of clips certainly adds value for money. I've followed this band since Thunder Seven in the early 80s and Rik Emmett remains one of my favourite singers. I'd love nothing more than a new studio album from the band – if Rush can still rock, then so can these guys. C'mon already!
I'm going to presume this signing by Frontiers is a foot in the door to persuade the band to work on a new album for them. I hope so…
But, as for this compilation – re-mixed? Re-mastered sure…but I'm not hearing a lot of difference here between the originals and these re-mixed hits. A little brighter perhaps and certainly a little louder.
For those new to the band or only familiar with a couple of tunes – this is certainly a terrific starting point. The Canadian trio is responsible for some of the most memorable rock anthems of the 80s and their legacy and place in rock history should never be understated.

| | |
| --- | --- |
| Drive She Said Dreams Will Come | AOR Heaven |
· Produced By: DSS


---

· Running Time:


---

· Release Date: Out Now


---

· Released:


---

· Musical Style: Melodic Rock


---

· Links: AOR Heaven

55%


Songs: ---

Sound: ---
Dreams Will Come is supposed to be the re-introduction of this classic AOR act to the public and a prelude to an all-new studio album. If that be the case – based on the new recordings here – I would put a halt to that immediately.
New band recordings of tracks written by Mark Mangold and covered elsewhere are Fools Game (Michael Bolton) and I Found Someone (Cher). Both classic AOR tracks, but here are reduced to B-Grade covers due to some horrible vocals from the once golden Al Fritsch. The mix isn't much better either. I Found Someone is particularly nasty. A crying shame.
Two brand new tracks are also included. Try 2 Let Go is stunningly bad. Almost semi-industrial in it's design, the track is as far from expected Drive She Said style as that awful Bieber kid would be singing for Crimson Glory.
The other new track Dreams Will Come is closer to classic AOR but just sounds horrible. Vocals, drums, guitars…all horrible. Shame again as the chorus could be a killer.
The rest of the album is DSS as we remember them.
The rest of the album is "best tracks" - Don't You Know What Love Is, Maybe It's Love, Hard Way Home, Driving Wheel – all hold fond memories. A little dated now in that 1983 keyboard drenched style, but at least it had a decent production and great performances from all. This once mighty pomp-AOR institution have not aged well and I would hope that if there will still be an all-new album, some serious rethinking be done before it comes to fruition.

8 Point Rose Primigenia
Escape Music
ESM211
· Produced By: Ronnie Björnström


---

· Running Time:


---

· Release Date: Out Now


---

· Released:


---

· Musical Style: Melodic Metal


---

· Links: Escape Music

84%


Songs: 82%

Sound: 86%
This is more like it. Heavier than Third Eye, more progressive than Third Eye and infinitely more classy than Third Eye. If you are going to spend some money on a metal release, make it this one.
Swedish metallers 8 Point Rose have a really big sounding record here – with riffs, beats and progressive twists throughout.
This is a seriously heavy record, yet the vocals remain ever likable. Marcus Nygren has a pleasant tone – when screaming or diving into the darker, lower notes. It makes all the difference.
The band has toured a bit and it shows in the cohesive nature of the songs here. You can tell if a band has gelled, even in the studio.
For a metal album, the songs here are relatively short. All around the 5 minute mark and the guys haven't forgotten choruses – take a listen to the metal anthem When Chaos Rules Our Lives.
A heavier and less progressive Dream Theater might be one description, but the guys have their own sound. Like I said – seriously heavy in places, but equally melodic in other areas.
A solid debut – unlike that of Third Eye. These guys will definitely be back for more and I'll look out for that.

| | |
| --- | --- |
| Ratt Infestation | Loud & Proud/Roadrunner |
· Produced By: Michael Baskette


---

· Running Time: 42.14


---

· Release Date: Out Now


---

· Released: WORLD


---

· Musical Style: Hard Rock


---

· Links: Ratt

94%


Songs: 92%

Sound: 96%
I wouldn't call myself a big Ratt fan. I have a couple of the older albums and their last studio album, but generally don't get excited about the band. And some of singer Stephen Pearcy's solo outings have been absolutely diabolical. So what happened here? Basically they nailed it! Pearcy sounds great – the best I have heard from him and the songs are simply Ratt doing what Ratt always did best. High energy hard rock with a sleazy edge and pounding rhythm section.
Best of all, these songs have as much melody and all-round quality as any Ratt release I've heard. Just pure energy here – from the opening anthem Eat Me Up Alive, to the single Best Of Me (don't worry guys, Van Halen will forgive you) and the frantic A Little Too Much and Last Call. Full on Ratt N Roll. I've said this may times before, but what is it that brings a band to simply be the best they can be at what the fans want them to be. Why do some bands get it – like Ratt, Whitesnake, Tesla, FM, Treat – and some bands like Def Leppard and Bon Jovi don't?
Well, simple…those that get it are the ones that listen to the fans and forget about trying to change styles repeatedly to remain relevant – whatever that means in their minds. Personally, I think that If it comes from the heart, it will sound relevant no matter what and that's what Ratt have done here and why they are on the receiving end of a lot of great publicity.

| | |
| --- | --- |
| Scorpions A Sting In The Tail | Universal |
· Produced By: Scorpions


---

· Running Time:


---

· Release Date: Out Now


---

· Released: WORLD


---

· Musical Style: Melodic Hard Rock


---

· Links: Scorpions

91%


Songs: 90%

Sound: 92%
The Scorps are back with another album and an apparent backflip after their last album Humanity Hour 1. That album moved the band into a new decade, with a more polished modern rock feel and won a lot of praise for its quality and credibility. So a little confusing to find them throwing that away to head back into classic hard rock territory. Normally a welcome relief for classic fans and perhaps still that for some. No problem with that myself, as I've always enjoyed the band's 80s output, which this album most closely mirrors.
The anthem deluxe Raised On Rock clearly shows the direction of the new album which mixed Savage Amusement with some Def Leppard production techniques and that straight ahead rock sound. Sting In The Tail is as catchy as it gets, yet very simple; The Good Die Young is a typical Scorps ballad; Rock Zone is a little lyrically lame, but it does "rock"; Loreli is another big ballad; Turn You On is a solid hard rocker before we head back into ballad territory again as we do yet again for the last track Best Is Yet To Come, which might just be the best of the 4 featured.
In-between in the great pop/rock anthem Spirirt Of Rock delivers one of the best choruses of the album. Consistent, enjoyable and ultimately, just quality Scorpions. Will it be their last ever album? Doubt it!

Asia Omega
Frontiers Records
FRCD 455
· Produced By: Geoff Downes & John Wetton


---

· Running Time: 61.51


---

· Release Date: Out Now


---

· Released:


---

· Musical Style: Melodic Rock/AOR


---

· Links: Frontiers

91%


Songs: 92%

Sound: 91%
Asia continues their comeback with studio album number 2 since reforming. Here they follow the path set out by Phoenix. Thankfully though, the guys have discovered second and third gear, allowing this album to feature more a mix of uptempo tracks and a greater variation in pace overall. There are still too many songs that make David Cassidy sound like Black Label Society, but at least this time they are armed with better melodies, strong choruses and a more typically Asia sound.
I rated Phoenix too high in hindsight as I haven't played it since, but it was still a crowd pleaser for many. Many other complained of the lack of spark. Check this album out instead. Much better.
Shame though that one of the best tracks on the album comes from a rehashed Wetton/Downes track – Finger On The Trigger. Still, the lush mid-tempo Through My Veins has a real moody vibe and appeal, Holy War runs along at a fast tempo (for these guys!) and Listen Children is simple, uplifting and most reminiscent of early Asia. An album highlight for me.
Light The Way is almost frantic for these guys and I'm Still The Same and I Believe are pure uplifting AOR. Ballad Ever Yours is slow, but has a wonderful lead vocal. End of the World is even more haunting. There Was a Time also…slow, but wrapped around great melodies and lush orchestration. Don't Wanna Lose You Now is a nice heartfelt ballad with lots of harmonies to finish the album.
A really terrific album this – and one I think Asia fans will be highly enamored with. Lots of harmonies and layers of orchestration and John Wetton sounds more inspired than I have heard him in years. I was beginning to think of him as the weak link, but on this record he rules. Terrible cover artwork though.

Tesla Alive In Europe
Frontiers Records
FRCD457
· Produced By: Tesla


---

· Running Time: 79.53


---

· Release Date: Out Now


---

· Released:


---

· Musical Style: Hard Rock


---

· Links: Frontiers

83%


Songs: 90%

Sound: 80%
Another live album on the market right now sees Tesla also running through their catalogue of albums for fans in Europe – this set taken from numerous shows in July 2009. And another very 'live' record – warts and all, which I appreciate, but I have to say that Jeff Keith's vocals are a little hoarse and raspy throughout this set. And again, great to hear new material alongside the band's classic tracks. I'm one of those Tesla fans that doesn't think the guys have made a step wrong over the years, aside from a few filler tracks here and there.
The mix is superb, especially the crisp guitars and vocals, although I think the drum sound is a little dry throughout. Another one for die-hards, but few else. Recommended for fans of the band.
Minimalist packaging though.

Extreme Take Us Alive
Frontiers Records
FRCD456
· Produced By: Extreme


---

· Running Time:


---

· Release Date: Out Now


---

· Released:


---

· Musical Style: Hard Rock


---

· Links: Frontiers

88%


Songs: 92%

Sound: 85%
I like my live albums, loud, raw and 100% live. No overdubs thank you. Even at the risk of making some musicians look human! Extreme's double CD/DVD is one of those nice raw recordings that capture the band exactly as they are. Loose, improvisional and inspirational. Great to see these guys together again and the crowd in this case are totally dedicated to the band and makes a lot of noise throughout. The band jam like their lives depend on it – always a joy to hear such talent having fun on stage.
Recording quality is great and the mix nice and clear, in that raw sense of a live album at least. A number of highlights for long time fans, but how could you go past the nearly 7 minute long Play With Me? New songs Ghost and Star make for a more enjoyable listen than the studio cuts and it is great to see all eras of the band's history included in the set list.
Essential for Extreme and Bettencourt fans.

FM Metropolis
AOR Heaven
00040
· Produced By: FM


---

· Running Time: 68.08


---

· Release Date: Out Now


---

· Released:


---

· Musical Style: Melodic Rock


---

· Links: AOR Heaven

92%


Songs: 92%

Sound: 92%
It has taken a long time for the guys to get back together and for this album to materialize, but it has been worth the wait. I can't see any FM fans being disappointed by this as it is simply FM at their very best. The production is great; there is a real solid thump to this album, which features material on the heavier side of what FM have delivered over the years. Steve Overland sounds as sharp as ever, the harmony vocals are all in place and the trademark British melodic rock sound is delivered over 13 quality songs.
Overland may be appearing on different records quite a bit in recent years, but there is no repeating himself here. The stand alone sound of FM is unique and this album is no different. Rocking with tracks like the opening thumper Wildside, Flamingo Road and the Foreigner-esque Over You; to the moody monster Hollow, Bring Back Yesterday and Unbreakable. All great songs.
Uptempo, mid-tempo and smooth ballads are all featured on this classic British melodic rock album capturing a band that sounds fresh and energetic after a long time in hiatus.

Crashdiet Generation Wild
Frontiers Records
FRCD458
· Produced By: RamPac


---

· Running Time: 40.48


---

· Release Date: Out Now


---

· Released:


---

· Musical Style: Hard Rock


---

· Links: Frontiers

93%


Songs: 92%

Sound: 95%
I have wide ranging tastes, as long as it's all rock n roll! I love AOR, melodic rock, hard rock and take in a bit of melodic metal, pop, progressive and sleaze rock and whatever else this site's duties requires me to listen to. So it is no wonder I have been so happy with the music around in the past few months. Something for everyone and all releases seriously good quality. And no label has come close to Frontiers over the last few months.
Now they are delivering one of the best hard sleaze albums of 2010 with the new Crashdiet album – a record that takes all the attitude of the late 80s Sunset Strip, mixes it with the dirty streets of Vegas and rolls it in a coating of Swedish glam. Crashdiet's power punch album is as consistent as you could hope for with highlights stretching throughout the album.
The hard blast of Armageddon, the 'Chris Laney' sonic boom of So Alive and the killer first single Generation Wild – which would easily have been a charting song back in 1990. The guys slow it down just slightly for the moody Save Her, which features one of the coolest verse vocal hooks in recent years. Just love the angst and attitude of this track. Chemical is another really commercial kick ass track and Beautiful Pain closes the album with another angst filled blast.
Simon Cruz is a wonderful vocalist perfectly suited to the band and I dare say a real find for the band after the untimely passing of former singer Dave Lepard. This one of the best produced albums of its kind in a long time. It features a huge wall of sound. Hard rock lovers need to investigate.

Mass Sea Of Black
Escape Music
ESM207
· Produced By: Martin Kronlund


---

· Running Time: 52.00


---

· Release Date: Out Now


---

· Released:


---

· Musical Style: Melodic Hard Rock


---

· Links: Escape Music

92%


Songs: 92%

Sound: 93%
Utterly brilliant! Mass are an acquired taste, but if you are already a fan, you are going to flip over this album – maybe the band's best ever in a long history. The Robert Plant like vocals mixed with a Led Zeppelin/Zebra/Dokken hybrid is not for everyone, but if you are looking for something different with a ton of attitude, this is a great album to check out. Established fans already happy with the guy's comeback album Crack Of Dawn are going to be positively blown away here.
Great songs, the best production I have heard from the guys and a crystal clear mix make this a winner. Falling From Grace is frantic, fast and in your face; All The Years Gone starts acoustic before erupting into a monster chorus and The Right Side and Ashes To Ashes are classic eerie Mass madness. More acoustic guitars and a much lower vocal register for the feel good Coming Home.
The acoustic ballad More Than A Friend has been updated with strings and more vocals than the earlier version found on MRCD5. Till We Meet Again is another great ballad. All That I Needed, Justify and Sea Of Black rock hard to give the album an interesting mix of rockers and ballads.

Serpentine A Touch Of Heaven
AOR Heaven
00042
· Produced By: Mark V Stuart


---

· Running Time: 54.18


---

· Release Date: Out Now


---

· Released:


---

· Musical Style: AOR


---

· Links: AOR Heaven

90%


Songs: 92%

Sound: 85%
A lot has been said of these guys on the message boards after some high profile promotions and a YouTube video clip. Some like, some don't (isn't that true of everything?), but if the facts are presented fairly, then one would have to back these guys for creating a solid album of classic AOR elements featuring the vocals of man of the moment Tony Mills (Shy, TNT, State Of Rock). Tony certainly lifts the profile of these British lads, but it isn't his voice that makes this record – it is the quality of the songs.
Nothing new here, nor anything adventurous, simply 9 fine old-school melodic rock/AOR tunes featuring a lot of layers and a very good production. Only the drum sound could have used with more tweaking. It lacks impact in certain places and could have given more power to some songs. Highlights are the anthems A Touch Of Heaven, Whatever Heartache, the moodier Lonely Nights and the killer mid-tempo AOR track For The Love Of It All.
The album took a while to grow on me, but is laden with melodies – check out Fashion and the moody Love Suicide. Only 1 filler here – the closing track Unbreak My Heart. I hated the original and Tony Mills does his best to make it listenable. Doesn't work for me, but I know others dig it, so that's fine.

State Of Rock A Point Of Destiny
Metal Heaven
MHV00081
· Produced By: Robby Bobel


---

· Running Time:


---

· Release Date: Out Now


---

· Released:


---

· Musical Style: Melodic Hard Rock


---

· Links: Metal Heaven

89%


Songs: 88%

Sound: 90%
It's that Tony Mills again! Well, it shouldn't look like he's on every album this month, as I should have reviewed this back in February. Still, if you add TNT and Shy to the 2010 schedule, it does seem like the Year Of The Mills. State Of Rock is basically German melodic rockers Frontline with Mills on lead vocals. So the album does represent the Frontline sound for the most part – a slightly complicated European blend of hard rock and Journey style AOR for those unfamiliar with the band.
10 songs here of consistent quality. I don't go for the opening track so much, but after that the hooks and Frontline layered keyboard and vocal sounds ring true. Without My Love and Heartless Dreamer are great, Hanging In The Balance is intense and Freedom is a big heavy rocker with the best chorus of the album. Count Me Out sounds like old school TNT and A Point Of Destiny gets heavier still.
Don't Make Me Cry is a big epic ballad, but Tony's voice runs out of charm here. The vocals are just too high for my ears. Friction is a great hard rocker that might just be the best track of the album and Somewhere is an ok rock track to close the album.

Chris Laney Only Come Out At Night
Metal Heaven
MHV00083
· Produced By: Chris Laney


---

· Running Time:


---

· Release Date: Out Now


---

· Released:


---

· Musical Style: Hard Rock


---

· Links: Metal Heaven

93%


Songs: 91%

Sound: 94%
Another solo album from producer/guitarist Chris Laney just one year after his killer breakthrough debut album. And no surprise here – Chris takes up exactly where he left off, using the same blueprint as the debut to deliver another high octane sleaze fuelled hard rock gem. This should probably be purchased right alongside the Crashdiet release, but beware – your ear drums could require surgery after prolonged listening to both albums.
Chris' voice is somewhat of an acquired taste, but if you have the debut album, there is no reason why you shouldn't have this too. More dynamic songs, big vocals and wailing guitars and that Swedish sleaze touch that has its own unique style.
Plenty of highlights and most of them upbeat and in your face – Only Come Out At Night, Rockstar, Crush and Love So Bad. On a slower note B4 It's 2late shows a slightly different side of Chris. Two songs of special note – the very commercial One Kiss Tonight (anthem heaven!) and Playing With Fire. Two really really great songs and the most melodic Chris Laney has delivered yet.

Newman The Art Of Balance
Chrome Dome
CRDO-10-01
· Produced By: Steve Newman


---

· Running Time: 60.40


---

· Release Date: Out Now


---

· Released:


---

· Musical Style: Melodic Hard Rock


---

· Links: Newman

90%


Songs: 90%

Sound: 90%
Newman, or multi-instrumentalist, producer, songwriter and vocalist Steve Newman, never disappoints. With precision regularity, a new album appears and stays true to the formula he has developed over several years now. And as with each album's release, we get to discover another set of traditional British melodic rock gems, and a few new classics per album too.
Staying on course with the heavier direction of the last album or two, The Art Of Balance won't disappoint any fan of Newman and should serve to further enhance Steve Newman's production and songwriting credentials. Some of the earlier material was more traditional AOR, but the last two albums have been stripped back harder rocking material and the opening Hero To Zero shows where this album is heading. Edge Of The World, Endless and The Miracle all rock along at a fair pace before the glorious AOR sound of old returns for the lush Stay With Me.
Tumble Down is one of the best rockers of the album and kicks off the second part of the album with a bang. Break It Down is another classic from Steve and Forever is another classy ballad.
More great stuff from Newman – always take a little bit to sink in and grown on you, but then it's stuck in your head forever.

Silent Call Greed
Escape Music
ESM206
· Produced By: Silent Call


---

· Running Time: 59.39


---

· Release Date: Out Now


---

· Released:


---

· Musical Style: Progressive Metal


---

· Links: Escape Music

87%


Songs: 85%

Sound: 90%
Good band these guys. Swedish hard, intense progressive melodic metal, with some fine keyboard swirls and dramatic arrangements, all with the very likable vocals of Andy Kravljaca making sense of it all. His upper register vocals suit the music and give comparisons to Dream Theater and Goran Edman. Long songs without being epic – 5 to 7 minutes in general and 60 minutes of music to absorb. It isn't easy when there is so much going on, but that's the trademark of progressive music.
The band can slow it down for more intense slower numbers (Through The Endless Night) and even close out with an epic acoustic based ballad (Clavain's Tale). This is a quality album with a huge sound that should be investigated by all fans of heavy progressive music.
They are one of the finer bands out there, but could use some further chorus development to take them right over the top.

Firecracker Born Of Fire
Escape Music
ESM208
· Produced By: Stefan Lindholm


---

· Running Time: 47.21


---

· Release Date: Out Now


---

· Released:


---

· Musical Style: Hard Rock / Progressive


---

· Links: Escape Music

70%


Songs: 65%

Sound: 80%
First thing that hits you with Firecracker is some Yngwie styled guitar heroics, it certainly got my attention. But then the vocals kicked in. The band is a pre-cursor to the quality Swedish prog-metal band Vindictiv, featuring the band's founder Stefan Lindholm. This is a softer, less progressive version of the Vindictiv sound, even though the 9 songs still nearly make a 50 minute album.
There is some terrific guitar work on this album, but it is pretty clear to see why it never got a deal back in the day and I'm thinking it might have been better off left behind. The songs just don't have the attention grabbing melodies of Vindictiv and the move to Goran Edman was certainly a step up from vocalist Tommy Kerevik used here. He's a good singer, but just doesn't seem to fit in here.
This is an ok album, but there is so much around these days that anything less than great is going to struggle to be remembered or make any kind of inroads into the market place. One for die hard Vindictiv fans perhaps.

Treat Coup De Grace
Frontiers Records
FRCD453
· Produced By: Anders Wikstrom & Patrick Appelgren


---

· Running Time: 56.08


---

· Release Date: Out Now


---

· Released:


---

· Musical Style: Melodic Rock


---

· Links: Frontiers

100%


Songs: 100%

Sound: 100%
The name says it all. This album is a real treat to listen to. Melodic Gold to these ears and a perfect album for any mood, anywhere, anytime. Treat haven't made an all-new studio album since 1992 and more than make up for time here, with a breathtaking 13 track tour de force.
Production is staggeringly good courtesy of guitarist Anders Wikstrom and the mix is perhaps the clearest and crispest sound I have heard in years. You could measure the precise centre of an atom using the same tools to balance between instruments and vocals here.
This is my W.E.T. for 2010 – strong melodic vocals, soaring melodies, huge production, thumping rhythm section and powerful guitars – tough but melodic, plus a great chorus on every track. And through 13 tracks and 1 intro here, every track has something different to offer and favourites vary depending on the mood at hand.
Every track is mesmerising to my ears. Heavy in places, lighter AOR in other areas, but perfectly balanced and one of those albums that demand to be played from start to finish without pause. Two big stadium rockers kick off the album in grandiose style – textbook European hard rock.
On Papertiger it gets even better, with a thumping Talisman style bass line driving the song along until it just blows up into the biggest chorus this side of The Final Countdown. Roar follows the same path, just heavier and more intense. And when the chorus hits, you sure as hell are 'ready to roar!'
A Life To Die For is the power ballad Europe wish they could still write and is up there with the best the likes of what H.E.A.T. and Brother Firetribe deliver.
Tangled Up thumps along in the same vein as the opening tracks, leading into the moody, but super heavy Skies Of Mongolia. Oh boy…here we go again…an authoritive melodic verse that gets blown away by a huge chorus. Gold I say!
Heaven Can Wait is a more direct rocker with a more subtle chorus, but melodies that get better each listen. I'm Not Running is another multi-layered dramatic moody rocker that oozes intensity and layers and layers of instrumentation.
No Way Without You kicks along at breakneck speed in a Motley Crue kinda style before a glorious anthemic fist in the air chorus blows the lid off the album yet again. Huge!
We Own The Night is a stunning melodic AOR track with a moody verse and another absolutely glorious AOR chorus with soaring vocals. Track after track, this album delivers.
Surely it couldn't get any better? Surely the quality has to drop somewhere? Not at all. All For Love is yet another uptempo melodic rock anthem with sing-along chorus any band would be proud of.
Closing the album is a fast and furious rocker Breathless. Crunching guitar riffs and a melodic vocal end the album on an adrenaline filled high.
Easily one of the most credible albums I have covered on this site as far as an old-school band delivering the goods in a modern setting. Contemporary in every way, yet so utterly classic in style that the album could and should appeal to just about every reader I have on this site. This folks is another perfect example of the genre I love and a perfect example on how to deliver a hard rocking, yet always melodic masterpiece.
PS. I forgot to mention that Anders was involved in co-writing with Gotthard in recent years, so there is definitely a huge appeal on this record for Gotthard fans.

Discography / Previously Reviewed

· Scratch and Bite
· The Pleasure Principle
· Dreamhunter
· Organized Crime
· Treat
· Muscle in Motion
· Weapons of Choice 1984-2006
· Coup de Grace





Line Up:

· Robert Ernlund: Vocals
· Anders Wickstrom: Guitars and background vocals
· Jamie Borger: Drums
· Nalle Pahlsson: Bass
· Patrick Appelgren: Keyboards, guitar and background vocals



Essential For Fans Of:

· Treat
· Europe
· W.E.T.
· H.E.A.T.
· Gotthard


Track Listing

· Prelude – Coup de Grace
· The War Is Over *
· All In *
· Paper Tiger *
· Roar *
· A Life To Die For *
· Tangled Up
· Skies of Mongolia *
· Heaven Can Wait
· I'm Not Runnin' *
· No Way Without You *
· We Own The Night *
· All For Love *
· Breathless *

--*Best Tracks

Crazy Lixx New Religion
Frontiers Records
FRCD452
· Produced By: Chris Laney


---

· Running Time: 45.06


---

· Release Date: Out Now


---

· Released:


---

· Musical Style: Melodic Hard Rock


---

· Links: Frontiers

94%


Songs: 92%

Sound: 96%
Damn, another very fine album to review and another to highly recommend to readers. Crazy Lixx burst onto the scene a year or two back and created waves with a high energy slice of dirty old-school rock n roll/sleaze, mixed with commercial hard rock.
On New Religion, Swedish master of the moment Chris Laney jumps behind the desk to steer the band into mainstream commercialism, with the power of their influences still in place.
The band takes the power and attitude of early Motley Crue, mixes it with Aerosmith, Pink Cream 69 and Def Leppard (especially the big layered choruses and backing vocals). Add in Chris Laney's influence and you have one monster sounding hard rock record with some killer choruses.
Another album with track after track that delivers the goods. Heavier than fellow Swedes Treat, more hard rock than Poison and dare I say it – as heavy as we wish Def Leppard was still capable of.
Rock In A Hard Place is a simply stunning in your face hard rocker with all the attitude of the last Chris Laney record – just with better vocals.
My Medicine is in the running for 'Chorus Of The Year'. It just never ends. This rocker takes Def Leppard's Let's Get Rocked and blows it into microscopic pieces. More energy, more attitude and an even bigger chorus.
21 Til I Die is similar, but even faster (yet lighter), but still pumping.
Blame It On Love shows the band can deliver something more melancholy, albeit with seventeen layers of harmony vocals.
Few albums deliver a four by four knockout to open the album such as this does, but there's still more.
Elsewhere on the album the anthems continue with the fist pumping Road To Babylon, The faithful PC69 cover Children Of The Cross, the speeding freeway rocker Lock Up Your Daughter, the Wig Wam style glamtastic She's Mine, the hands in the air hard rock ballad What Of Our Love and the moody Voodoo Woman that closes the album.
Yet another absolute monster out of Sweden. C'mon the rest of the world – time to catch up to what this country is offering the scene over the last few years. A cracking hard rock record with huge choruses and a heavier hand, but once again, melodic at every turn. A guaranteed million seller if released in 1990.

Discography / Previously Reviewed

· Loud Minority
· New Generation





Line Up:

· Danny Rexon: Vocals
· Andy Dawson: Guitars
· Joey Cirera: Drums
· Luke Rivano: Bass



Essential For Fans Of:

· Crazy Lixx - Loud Minority
· Def Leppard
· Chris Laney
· Crashdiet


Track Listing

· Rock and a Hard Place *
· My Medicine *
· 21 'Til I Die *
· Blame it on Love *
· Road to Babylon *
· Children of the Cross
· The Witching Hour
· Lock up Your Daughter *
· She's Mine
· What of Our Love *

--*Best Tracks

Auras New Generation
Frontiers Records
FRCD454
· Produced By: Ferpa Lacerda & Gui Oliver / Mixed: Dennis Ward


---

· Running Time: 55.23


---

· Release Date: Out Now


---

· Released:


---

· Musical Style: AOR


---

· Links:

91%


Songs: 90%

Sound: 92%
Often an album that sticks to a certain formula is accused of being predictable or safe. That may be the case with some albums, but when they are this damn good, it simply doesn't matter. This may be a musically safe and familiar record, but it does the scene good to see newcomers capable of delivering quality old-school AOR like this. If there are no new bands dedicated to the craft of 80s melodic rock/AOR, then it will forever be left to the dinosaurs to fill the needs of fans and dare I say that need might slowly shrink.
So here we have a top notch group of musicians from Brazil in the form of Auras.
Wow, what a fabulously enjoyable album this is. Of course there are the usual comparisons to Journey and Steve Perry due to the nature of the sound, but what I hear here even more distinctly is another great AOR hero Kevin Chalfant.
In fact, this could easily be a new Two Fires record. The lush layers of keyboards and guitars are there as are the layered vocals and some outstanding lead vocals.
And being mixed and mastered by Dennis Ward, you just know that the sound is going to crunch through the speakers.
From the glorious anthemic opener Beauty Of Dreams, you just know you are onto something special here.
Forgive and Forget packs more punch and a crisp lead guitar (not to mention some honky tonk piano!); Never Give Up is pure Two Fires; In My Arms has sentiment in spades; Reach Out has an urgent, attention grabbing chorus and the utterly brilliant New Generation just sums up everything I love about this style of music. Check it out.
Elsewhere Just The Way Love Goes is another Chalfant style gem with a little Toto thrown in; Out Of Love is my pick of the album as far as slower tracks and Love To Survive closes the album on a upbeat high.
Basically this is a very high quality classic style AOR release that sounds fresh and interesting. The Kevin Chalfant style lead vocals are a joy to listen to and the added layers of instrumentation (such as some orchestration) make for a lush record. In short - the best Two Fires album ever!

Discography / Previously Reviewed

· New Generation





Line Up:

· Gui Oliver: Vocals
· Ferpa Lacerda, Matheus Brandon: Guitars and background vocals
· Edu Sallum: Drums
· Hemerson Vieira: Bass
· Filipe Beyer: Keyboards



Essential For Fans Of:

· Pure AOR
· Kevin Chalfant
· Two Fires
· Journey


Track Listing

· Beauty Of Dreams *
· Forgive and Forget *
· Never Give Up *
· In My Arms *
· Reach Out *
· New Generation *
· Forever In Your Eyes
· Hungry Hearts
· That's The Way Love Goes *
· Keep On Loving You
· Out of Love *
· Love To Survive

--*Best Tracks

| | |
| --- | --- |
| Stage Dolls Always | AOR Heaven |
· Produced By: Ronny Wikmark and Torstein Flakne


---

· Running Time:


---

· Release Date: Out Now


---

· Released:


---

· Musical Style: Melodic Rock


---

· Links: AOR Heaven

68%


Songs: 50%

Sound: 88%
When one of your favourite bands only puts out an album ever 3 or 4 years (folks, we are all getting older here – no time to lose!), you pin a great deal of expectation to each release.
Stage Dolls are one of those bands and have rarely disappointed – I just love their high-tech pop/rock sound and the soulful raspy vocals of Torsten. Their last album was simply classic too. But on this occasion they sure have disappointed. And to repeat myself somewhat, when an album comes along every so rarely from an artist, and it then is hardly played, you know something is definitely up.
There is a question in my mind over the direction of this album (more laid back and 'earthy' and a lot of female backing vocals), the main problem is a severe lack of penetrating song writing.
The songs just seem tired and uninspired and I hate saying that. Hate it! But the songs just aren't as catchy as we have come to hear from Stage Dolls and the usual exuberance of energy the band emits is just not here for me.
Even the chorus of the album's opening rocker falls flat and I can only find myself singing along to one or two songs on the album. One of them is the soft and slow ballad Raining On A Sunny Day – slow, but undeniably sentimental.
The mid-tempo feel-good Highway's Open is another. The mix of acoustic and electric guitars works well with the pace of the song. Better Off Pretty works ok for a softer track and the country tinge of Where The Blacktop Ends is reasonably catchy, but the style is questionable.
The closer is an acoustic ballad with duel male/female lead vocals. A soft and gentle track with strong sentimental vocals and lyrics, but still sounds out of place here.
On the negative side of things Rollin' just sounds noisy and Taillights has no real chorus and too many female backing vocals.
The boogie rocker Saturday Night would be an ok filler on any other album, but here just sounds like another flat rocker.
Sorry Stage Dolls, but this isn't up to par and I'm going to be one frustrated fan if I have to wait another 4 years for redemption. Back to Get A Life, Stripped and Dig for now.

Discography / Previously Reviewed

· Soldiers Gun
· Commandos
· Stage Dolls
· Stripped
· Stories We Could Tell
· Shoot The Moon (Solo Album - Torstein Flakne)
· Dig
· Good Times 'The Essential Stage Dolls'
· Get A Life
· Always





Line Up:

· Torstein Flakne: Vocals, all electric & accustic guitars
· Morten Skogstad: Drums
· Terje Storli: Bass



Essential For Fans Of:

· Stage Dolls


Track Listing

· Always *
· Rainin' On A Sunny Day *
· Rollin'
· Highway's Open *
· Eye Of My Heart
· Better Off Pretty
· Taillights
· Saturday Night
· Where The Blacktop Ends *
· My Strangest Friend

--*Best Tracks

Human Temple Murder Of Crows
Escape Music
ESM202
· Produced By: Kari Nieminen


---

· Running Time: 43.09


---

· Release Date: Out Now


---

· Released:


---

· Musical Style: Melodic Hard Rock


---

· Links: Escape Music

87%


Songs: 88%

Sound: 85%
This is a huge leap forward in quality for Finland's Human Temple. I recall the 2004 was a notable debut and made mention of the powerful vocals of singer Janne Hurme.
One comment mentioned the heavy accent of his words, which is still in play, but the mid-range tone of his voice is very likable and has a certain Jorn-esque feel to it.
Murder Of Crows is a far heavier release – a darker feel, heavy keyboards and a much more powerful production.
Not My Fault is a powerful intro to the album with a dramatic keyboard soaked chorus; Empty Stages is a lighter, faster moving rocker with a melodic chorus; Just One Night has some 80s keys thrown into the mix and a more melodic rock approach; Promised Land is an epic 6 minute Whitesnake style hard rocker and Lie has a heavy Joey Tempest vocal in there and more 80s keys, but the production isn't as sharp.
The quality and the direction both drop a little for a few songs mid-album. The production is quite varied across Yours Cold Blooded, Ghost Of You and Emily. These songs are more diverse and not as memorable as the first half of the record, but we're back on track with the excellent Secret and then the album closes with an enjoyable uptempo melodic rocker What About My Broken Heart.
Good stuff al in all. A definite step up from the good debut, which is all we can ask of any artist. Build and improve. But don't leave it 5 years between records. We're all slowly growing senile here and time is not for wasting! Recommended for fans of strong European hard rock with a Jorn-esque influence.

Discography / Previously Reviewed

· Insomnia
· Murder Of Crows





Line Up:

· Janne Hurme: Vocals
· Jani Liimatainen, Erkka Korhonen, Vesa Virtanen: Guitars
· Petri Lehto: Drums
· Harri Kinnunen: Bass
· Jori Tojander: Keyboards



Essential For Fans Of:

· Human Temple
· Jorn
· Whitesnake


Track Listing

· Not My Fault *
· Empty Stages *
· Just One Night
· Promised Land *
· Lie *
· Yours Cold Blooded
· Ghost Of You
· Emily
· Secret *
· What About My Broken Heart

--*Best Tracks

Hard Time Is Waiting For No One
Escape Music
ESM205
· Produced By: Bjorn Lodin


---

· Running Time: 45.09


---

· Release Date: Out Now


---

· Released:


---

· Musical Style: Hard Rock


---

· Links: Escape Music

83%


Songs: 82%

Sound: 85%
No pun intended, but the hype was pushed a little too hard for the H.A.R.D. debut. I didn't think there was anything overly memorable there and quickly forgot it. Time Is Waiting For No One is a definite step in a more positive direction, but the guys still have some work to do.
First good move here was the inclusion of singer Bjorn Lodin. The Swedish singer has the experience needed to bring these guys to a new level and his voice is well suited to the style this album moves in. I couldn't really pin a style on the guys before, but this time it is easy. The new album is a straight forward, no nonsense melodic hard rock record, with a big nod of the head towards AC/DC.
Stripped back riffing, gruff, raspy vocals and some pounding bass and drums make this a good driving record. What I don't hear is too much variation in pace of style across much of the album and similar chorus structures do tend to allow one song to bleed into another at times.
There are three or four slower songs that break up the hard rockers, all which work well. In fact, these songs are the ones that deliver the true surprises of the album.
The acoustic driven closer Four-leaf Clover, the earthy Nona and the sentimental and especially the melodic ballad Love Goes With Everything, where Bjorn's growl is turned down and the guys prove they can change gears. Same with The Pace And The Flow – which sees the song achieve both things for the album that its name suggests.
I do like the attitude of the band and like I stated earlier, this is miles ahead of the debut album and thankfully the guys have dropped the silly dot moniker for the more sensible 'Hard' name. There is a lot of guitar on this record and a lot of riffing and soloing, so listen for that. And Bjorn's vocals work around those guitars really well. The band is still a throw back to the 70s and 80s, but with a more defined groove this time around.

Discography / Previously Reviewed

· Traveller
· Time Is Waiting For No One





Line Up:

· Björn Lodin: Vocals, guitars
· Zsolt Csillik, Zsolt Vamos: Guitars
· Balázs Hornyák: Drums
· Gábor Mirkovics: Bass



Essential For Fans Of:

· Hard
· Bjorn Lodin


Track Listing

· Time Is Waiting For No One *
· Black Clouds *
· Lonesome Loneliness
· Love Goes With Anything *
· Magical Pretence
· Into The Fire
· The Pace And The Flow *
· My Kind Of Woman
· Nona
· Shine On Me Now
· Four-leaf Clover *

--*Best Tracks

Liberty & Justice Light It Up
Retroactive Records
RAR7881
· Produced By: Various


---

· Running Time: 57.06


---

· Release Date: Out Now


---

· Released:


---

· Musical Style: Melodic Rock/Hard Rock


---

· Links: Liberty And Justice

85%


Songs: 90%

Sound: 80%
This is by far the best album to date from the all-star Christian rock project Liberty & Justice. Justin Murr, the man behind the project (bass, co-writer) has once again assembled a wonderful cast of new and old faces of the hard rock scene to deliver his message.
This is perhaps the most diverse group assembled also. Chris Jericho to Marq Torien, to Harry Hess and Ted Poley.
One thing I have always pointed out with L&J releases is the always diverse array of styles and production values within each album. Too varied and with not enough quality control. Something which can fall out of the control of the organizer when using so may artists and studios to create a cohesive project.
I'm happy to report that the majority of this album is very consistent and follows a similar musical path – perhaps the most melodic rock friendly path of all the L&J releases to date.
But in the negative column, the album kicks off with the two worst songs of the whole set. Light It Up (with Phil Lewis and JK Northrup) is heavy and has a decent aggressive hook, but the recording quality is plan bad.
And even worse is the horrendous quality of The Other Thief (Dale & Troy from Bride). Unlistenable to my ears.
From here though, things pick up, with the very wise decision to involve Vic Rivera in the writing and recording process.
Vic's production style is very melodic friendly and always a smooth ride, although I'm still waiting for Vic's drum tracks to kick the required amount of ass his songs deserve.
Blink is a nice upbeat melodic rock featuring Louise Lowrey (Vixen); Do What You Believe is a moodier mid-tempo track featuring CJ Snake (Firehouse).
Man Vs Mother Nature is almost a Poley/Rivera track in disguise, as Ted Poley features and the song could easily be on the duo's debut album. Great melodic rocker here with the best chorus of the album, but the drums Vic…the drums!!!
Treading Serpents (Les Carlsen of Bloodgood) is heavier until the very melodic chorus bursts through.
Beautiful Decision is Harem Scarem (Pete and Harry Guest) meets Vic Rivera – great combination and another classic melodic rock tune already previewed on the MRCD5 compilation.
Drunk Dead Gorgeous could almost be a super heavy Poley/Rivera tune except Marq Torein's razor blade vocals could not be mistaken for Ted Poley!
And Greed features Robert Mason on lead. A bit rough this one, but the guitar solo and chorus are well worth it.
Aside from Vic's vital input into this album, elsewhere on the album you can hear the terrific melodic ballad For Better Or Worse (Shawn Pelata & Stephen Chesney); the acoustic ballad Every Reason To Believe (Kelly Keeling) and two absolutely great Steve Brown co-writes Wrestling With God (Brown and Pete Loran of Trixter) and Best Time We Never Had (Chris Jericho and Phil Collen). Both tracks rock – one classic, one modern…
A mixed bag again, but the good far outweigh the lesser tracks this time around and there is a more defined appeal for melodic rock fans here with some neat guests involved. After the first two tracks the album becomes more focussed and delivers the goods.

Discography / Previously Reviewed

· Armed With The Cross
· Big Guns
· Welcome to the Revolution
· Soundtrack Of A Soul
· Light It Up





Essential For Fans Of:

· L&J
· Ted Poley & Vic Rivera
· Firehouse
· Steve Brown / Trixter


Track Listing

· Light It Up
· The Other Thief
· Blink *
· Do What You Believe *
· Man Vs. Mother Nature *
· Treading On Serpents
· Uncle Sam
· Every Reason To Believe
· Wrestling With God *
· Best Time You Never Had
· Beautiful Decision *
· Drunk Dead Gorgeous
· Greed
· For Better Or Worse *

--*Best Tracks

| | |
| --- | --- |
| Darkology Altered Reflections | Rock-a-holics Records |
· Produced By: Not Listed


---

· Running Time: 54.43


---

· Release Date: Out Now


---

· Released:


---

· Musical Style: Progressive Metal


---

· Links: Rockaholics Records

85%


Songs: 85%

Sound: 90%
This album has been out a while now, but is well worth mentioning, especially for fans of heavy progressive metal. Screaming vocals, dark, heavy guitars, twisting beats, intricate drum fills and solos and 9 long epic songs await. Production quality is impressive, with emphasis placed on the guitar leads. The band has quite the pedigree, with vocalist Kelly Carpenter (Beyond Twilight, Outworld) joining guitarist Michael Harris (Arch Rival) and drummer brother Brian Harris (Firewind) with bassist Mike Neal.
Extensive instrumental passages break up the songs and give prog fans something to appreciate. Comparisons to Iron Maiden, Judas Priest, Arch Rival and Megadeth can be made. But this is strictly one for the metal heads!

| | |
| --- | --- |
| Arch Rival In The Face Of Danger | Rock-a-holics Records |
· Produced By: Not Listed


---

· Running Time: 54.34


---

· Release Date: Out Now


---

· Released:


---

· Musical Style: Classic Metal


---

· Links: Rockaholics Records

86%


Songs: 88%

Sound: 84%
Dayton, Ohio metallers Arch Rival have their debut album In The Face Of Danger re-issued by Rockaholics Records. I hadn't heard this album before and always have the fear that yesterday's classics have a hard time making any impact on the ears of today's fans, if not already familiar with the album in question. But I really dig this release. To me it is a quality dose of old-school 80s metal (which it was!), cleaned up and presented along with 2 bonus live tracks and a full 12 track DVD with bonus features! Value for money? Yes indeed!
Take a little Racer X, Dokken, Impellitteri and XYZ even and mix it all up and Arch Rival is what you get. Quite impressive really and one of those albums that sounds just a little dated, but considering the age, it has held up beautifully.

Giant Promise Land
Frontiers Records
FRCD449
· Produced By: David Huff & Mike Brignadello


---

· Running Time: 76.13


---

· Release Date: Out Now


---

· Released:


---

· Musical Style: Melodic Rock


---

· Links: Frontiers

94%


Songs: 93%

Sound: 95%
You are on a hiding to nothing when to roll out such an iconic name as Giant, dressed up in a new wrapper. Bringing back Giant without the legendary voice/guitarist/writer/frontman of the band in Dann Huff was always going to be a risk and a hard sell.
In comes vocalist Terry Brock (much loved and respected in his own right) and guitarist John Roth (Winger) to join originals Mike Brignardello and David Huff.
There are a few Dann Huff co-writes on here and a couple of solos, but let's be frank – it isn't really Giant as we knew it.
So, the only way out of this – the only way to move forward – was to deliver a knockout album in a similar style to what Giant is loved for.
And that's exactly what the guys have done. Argue all you like about the name – the contents of the album are terrific and I'll be playing it for quite some time to come.
Highlights are many on this rather diverse album. I don't agree with a couple of things, but on the whole – fabulous.
The pounding anthem Believer (another Erik Martensson epic) is brilliant; Never Surrender is hands in the air feel good melodic rock; I'll Wait For You is a John Roth written anthem that shows he has a lot more to offer and sounds remarkably Giantesque.
The boogie rocker Complicated Man and the emotional and heartfelt Dying To See You are two Brock/Roth co-writes and two highlights from the album – I'd love to hear these two guys write more together.
The smooth mid-tempo Promise Land and the more uptempo Through My Eyes are two fine Dann Huff/Mark Spiro AOR tunes previously covered by Spiro as a solo artist.
Why the change of name to Promise Land from Promised Land is beyond me and rather daft really. The original song was Back To The Promised Land and the lyrics are "promised land", so why?
Our Love is another great ballad (Dann Huff/Terry Brock co-write). The mid-album coupling of Prisoner Of Love (Erik Martensson/Miqael Persson) and Two World's Collide (Dann Huff/Billy Smiley) are straight out of the 'I Can't Get Close Enough song handbook', so Giant fans should feel at home immediately with those tracks.
I think the album closes with the weakest track on the album (Save Me), so that's a shame, but elsewhere there really isn't much to complain about.
What I really took out of this album is the genius guitar playing of John Roth. The guy really shreds and this is an album that features a lot of guitar – just as one expects from the Giant name.
Production and mix is immaculate and performances are really energetic. The songs are the driving point of the album and despite coming from a few different sources, line up alongside each other very well. I would have preferred a clean break from the past, with no songs drawn out of retirement, as it seems the songs written within the new line-up were highlights of the album. Brock has rarely been in better form and John Roth shreds. Bring on stage two in the Giant revival.

Discography / Previously Reviewed

· Last Of The Runaways
· Time To Burn
· III
· Live And Acoustic
· Promise Land





Line Up:

· Terry Brock: Vocals
· John Roth: Guitars
· David L. Huff: Drums
· Mike Brignardello: Bass



Essential For Fans Of:

· Giant
· Terry Brock


Track Listing

· Believer (Redux) *
· Promise Land *
· Never Surrender *
· Our Love *
· Prisoner of Love
· Two Worlds
· Plenty of Love
· Through My Eyes
· I'll Wait For You *
· Dying To See You *
· Double Trouble
· Complicated Man
· Save Me

--*Best Tracks

Brian Howe Circus Bar
Frontiers Records
FRCD450
· Produced By: Brian Howe / Mixed: Rafe McKenna


---

· Running Time: 51.16


---

· Release Date: Out Now


---

· Released:


---

· Musical Style: Melodic Rock/Modern Pop


---

· Links: Frontiers

95%


Songs: 95%

Sound: 96%
Brian Howe's first solo album in 13 years is 2010's answer to Rick Springfield's 2007 release Venus In Overdrive. That is, a brightly delivered collection of pop/rock songs from a classic melodic rock artist, delivered in a polished modern rock format.
Using the slick production values of today's pop artists, but with the warmth of his unmistakable vocals, Brian Howe captures the best of both worlds here – pushing the genre in a forward direction, while never abandoning everything we love about melodic music – hooks, choruses and great vocal melodies.
This is easily Brian's best work since the Bad Company days – Bad Reputation and Here Comes Trouble in particular.
And it completely buries his mellow Tangled In Blue album. This album rocks and just like the Springfield album it flows beautifully from one track to the next.
So many similarities between these two albums – both open with almost perfect pop songs (I'm Back vs What's Victoria's Secret); Howe's I'm Back is just brilliant and as catchy as it gets. Both use a little heavier guitar to drive the catchy chorus home (There's This Girl vs Mr. PC) and both engage a little groove and swagger (It Could Have Been You vs Venus In Overdrive) and both feature killer mid-tempo (Surrounded vs I'll Miss That Someday) and smooth ballads (Flying vs Oblivious).
Further into the album How It Could Have Been is as good as anything from Howe era Bad Company as is Feels Like Coming Home – which features an outstanding vocal melody.
The stand alone track of the album is an AC/DC style rocker If You Want Trouble, which was the direction Brian was heading in during earlier attempts to get a solo record done. I'm glad he changed tack to deliver this gem. The song doesn't really fit here, but it's a lot of fun and BH rocks!
The only track I really wish wasn't here is the Bad Company cover How About That. It is one of my favourite Howe songs, but it has been done already, time to move on.
Holy Water is also re-recorded and included at the edge of the album, but on this occasion Brian slows it right down and it really works.
I had little expectation based on Brian's solo debut and the fact I heard the If You Want Trouble demo some years back and didn't favor that direction from Brian, but shame on me for underestimating the man. A surprisingly mature, slick, rocking and ultimately very enjoyable slice of modern melodic rock, where there is hardly a note out of place.

Solo Discography

· Tangled In Blue
· Circus Bar





Line Up:

· Brian Howe: Vocals
· Brooks Paschal, Dean Aicher, James Paul Wisner, Tyson Shipman and Pat Travers: Guitars
· Matt Brown: Drums
· Brooks Paschal, Miguel Gonzalez and Wayne Nelson: Bass
· Luke Davids: Piano/Strings



Essential For Fans Of:

· Brian Howe
· Bad Company - Here Comes Trouble
· Rick Springfield - Venus In Overdrive


Track Listing

· I'm Back *
· Life's Mystery *
· There's This Girl *
· Could Have Been You
· Surrounded *
· Flying
· How It Could Have Been *
· My Town
· How 'Bout That
· Feels Like I'm Coming Home *
· If You Want Trouble
· Feelings
· Holy Water
· Little George Street

--*Best Tracks

Rick Springfield / Jeff Silverman From The Vault
Frontiers
FRCD448
· Produced By: Jill Silverman & Rick Springfield


---

· Running Time: 50.57


---

· Release Date: Out Now


---

· Released:


---

· Musical Style: Melodic Rock/AOR


---

· Links: Frontiers Rick Springfield

90%


Songs: 94%

Sound: 85%
I'm proud to say that this release was my idea, well me and Jeff! It came from dealing with songwriter/producer Jeff Silverman, who was part of Rick Springfield's 70s touring band and later went on to co-write a number of pivotal songs with him. I was licensing a version of the then unreleased RS tune Right Planet, Wrong World for the Rick Springfield Tribute album (which might even get released one day). The version in question featured James Christian on vocals.
Jeff and I were talking about doing an album of his songs as sung by various melodic rock singers including Stan Bush, Marcie Free and of course, Rick.
Jeff says he has enough Springfield and Free tunes to almost make an album each of those, so we set about trying to bring his Marcie Free sung demo material to Angelmilk Records.
It didn't work out, but Jeff suggests that Rick might go for a similar idea. He did and that's where this baby started. A deal was struck for Angelmilk to release an album of RS/JS demos before the label fell apart, so I suggested to the guys that Frontiers might be interested. They were and here we are.
In setting up the track listing for this CD, songs were included that Rick wrote and produced with Jeff at his studio.
These demos can be split into two parts – the Sahara Snow era "high-tech" synth tracks and those that were later included in the Karma recording sessions.
The Karma tracks in particular have a strong and consistent sound reminiscent of a sound that sits between Rock Of Life and Karma. The Sahara Snow tracks that were part of the Silverman sessions were themselves an album of various outtakes and sessions.
Of the Karma era tracks, Religion Of The Heart was one track I insisted be included, having had the original version before the Karma record was completed. The alternative lyric featured here and stripped back feel give a more authentic emotion to the tremendously personal track.
Dancin' On The Edge Of The World is a well known unreleased RS track, previously covered by Chris Ousey (as The Distance) and Marcie Free (also unreleased). It is a brilliant straight up 80s AOR anthem that could have come from Rock Of Life; almost matched in its brilliance by Right Planet, Wrong World, which was criminally ignored until now.
The Sahara Snow-like pop ballad You Write The Book was one of two unreleased-in-any-form gems included here. The more traditional power ballad Woman II is another slice of high-tech early 90s Rick.
Hey Eileen is another gem that is hard to find - a killer little pop song and a tribute to Rick's mother. And the demo of Dream In Colour still features Marcie Free's backing vocals, a track Marcie has cut as a solo artist, which remains unreleased.
But there are two extra tracks that are included at my request – that don't feature Jeff Silverman in any way.
However, given that the album featured a couple of other Karma demos, I felt these two songs needed to be shown in their full original glory. Two of Rick's best ever songs, but better versions!
My Depression is simply an astounding song, detailing Rick's life path and being brutally honest about his experiences. It was recorded almost in reggae style for the Shock Denial album – which I was completely aghast with, as had this original version a few years before it was finally officially recorded.
This version is a far superior, super sonic rocker with beefed up guitar parts and a more prominent rock beat.
And In Veronica's Head is another first class RS rocker that again delves into a murky subject base, but was a little more polished once the Karma record was done and mastered.
This version fits the mood of the Karma demos beautifully alongside Religion, Itsalwayssomething and Depression. Plus it includes a longer and fresher guitar solo to fade out that track – showing more of that RS rock edge.
I requested the inclusion of two other tracks – the absolute gem that was tagged on the end of Sahara Snow (the raw rocker Lust) and Rovianne, which both fit the Karma style demos. That request was denied on the basis Rick might re-record those for his next studio album. I hope so!
And at the same time if I had my ultimate wishlist of tracks, I would have left off a couple of the more programmed/synth tracks such as Monkey and Why Don't You Dance. But then the concept of the album would be lost a little.
So a great album here for RS collectors and AOR historians. Nothing really for outsiders, besides a few absolute gems that would appeal to any fine AOR lover. For RS fans I believe this set of songs gives a great peak inside the development of the songwriting process and fills in a few gaps in the RS historical timeline.




Essential For Fans Of:

· Rick Springfield


Track Listing

· Dancin' On The Edge of the World *
· Right Planet, Wrong World *
· You Write The Book
· Monkey
· Love Receiver
· Hey Eileen *
· Dream in Colour (demo)
· Woman II
· Religion of the Heart *
· Why Don't You Dance
· Somewhere
· My Depression *
· In Veronica's Head *

--*Best Tracks

N.O.W. Force Of Nature
Escape Music
ESM204
· Produced By: Alec Mendonca / Mixed: Martin Kronlund


---

· Running Time: 58.00


---

· Release Date: Out Now


---

· Released:


---

· Musical Style: Melodic Rock


---

· Links: Escape Music

91%


Songs: 90%

Sound: 91%
I really like this album. This is a cool record. Not just because it's a very fine and classy old school melodic rock album, but because it reaches into a few different areas for inspiration, rather than just straight forward 80s AOR.
There are more classic rock influences here than straight AOR – there's Queen, Foreigner and Boston even and a strong does of 70s pomp.
The man behind the music Alec Mendonca and his band hail from Rio, with additional drums recorded in Sweden with producer Martin Kronlund, who mixed this record to perfection.
Vocalist for the project is the always impressive Philip Bardowell, who brings a certain authentic feel to the album. In fact, I could not imagine anyone else singing these tunes.
His voice is more varied than on the recent Places Of Power record and explores some darker texture, not to mention some fine Foreigner-esque moments.
Song highlights are many - Listen To Your Heart has a Journey Be Good To Yourself feel mixed with 1985 American radio; Lonely Soul has that classic 70s/80s American radio feel to it – something Alliance are very good at producing; and You has a pomp/epic Queen feel to it. Idol's Grace is bombastic and dramatic and rocks pretty hard; Peace Of Mind is pure Rick Springfield AOR; No Time For Goodbyes features some of the album's better guitar work.
Elsewhere I can't really pick any weaknesses. It's a diverse, dramatic and energetic record that stands on its own right now. Something a little different for melodic rock fans that are looking for something that doesn't follow the same old pattern.
A very mature and somewhat original sounding release considering what else is on the market currently. It takes a good few listens to get into, it isn't an instant record at all. But once you get into it, there are some amazingly annoying hooks that last in your head for days at a time.
And lastly and somewhat off topic - I'm getting sick of the "dot" band names – guys – just leave the dots out! But I'll forgive that in lieu of the fact this album contains some great songs.

Discography / Previously Reviewed

· Force Of Nature





Line Up:

· Philip Bardowell: Vocals
· Carlos Ivan, Caio de Carvalho: Guitars
· Erik Leal, Imere Duan: Drums
· Alec Mendonça: Bass, Vocals
· Jean Barros: Keyboards



Essential For Fans Of:

· Foreigner
· Philip Bardowell
· Alliance


Track Listing

· Can't Make It (How Can I)?
· Listen To Your Heart *
· Lonely Soul *
· Once That Feeling Comes Again
· You *
· Idol's Grace
· Peace Of Mind *
· Long Hard Way
· Hail Mary
· I'm Free (But Not Ready To Go) *
· Midnight Call
· No Time 4 Goodbyes *

--*Best Tracks

Jayce Landberg Good Sleepless Night
Escape Music
ESM203
· Produced By: Jayce Landberg


---

· Running Time: 41.51


---

· Release Date: Out Now


---

· Released:


---

· Musical Style: Hard Rock


---

· Links: Escape Music

55%


Songs: 40%

Sound: 70%
After being on such a positive roll, I can't in good conscience endorse this. Anyone that corrupts the glorious Goran Edman will filtered vocals and production effects needs a good talking to. Jayce's first record was just ok – I expected an upward curve for this second album, but this takes a serious dive south.
The songs just don't grab me, the style is allover the show without consistency and Goran Edman has almost no impact here. The opening track is all vocal effects and horrible guitar twiddling that goes nowhere.
The second is a rough and tumble grungy punk rocker. Again, Goran sounds terrible. Goran never sounds terrible! At least there is a sneak peak at his upper range squeal.
Track three is a kinda grubby modern rocker with a go nowhere chorus.
The Thorns is an ok 6 minute piano ballad; Invasion was sounding pretty good until the high pitch shrieking started; All I Want To Do Is You is a welcomed, almost straight forward hard rocing track, but then there's the lame lyric.
Sorry….just can't go for this one. I can see some Goran fans running out and getting it to add to their collections, but upon hearing it, filing it towards the back. I don't see this gaining much traction in the market place.

Discography / Previously Reviewed

· Break The Spell
· Good Sleepless Nights





Line Up:

· Göran Edman: Vocals, Piano
· Erik Jayce Landberg: Guitars
· Jens Bock: Drums
· Chistian Pettersson: Bass



Essential For Fans Of:

· Goran Edman die-hards


Track Listing

· My Valentine
· The Devil's Wine
· Drama Queen
· Skyscraper
· Sun Dance
· Bitch Is Back
· The Thorns
· Invasion
· All I Wanna Do (Is You)
· Abduction
· Crazy Lorraine


Wig Wam Non Stop Rock N Roll
Frontiers Records
FRCD443
· Produced By: Teeny


---

· Running Time: 44.29


---

· Release Date: Out Now


---

· Released:


---

· Musical Style: Melodic Hard Rock


---

· Links: Frontiers

91%


Songs: 88%

Sound: 93%
A new Wig Wam album is now an event on the melodic rock calendar thanks to the class of the band's first two releases creating a high profile for them.
A new label in Frontiers for album number 3 sees the band mix things up a little bit.
I love all three albums this band has produced, and place this ahead of the debut, but someway behind the last album – despite still containing some fabulous songs.
This album has a slightly different guitar tone – not tuned down at all, but darker and not as sharp as previously was the case. And the style of songs delivered here vary more so than before – with most working, but a couple less so.
To describe it accurately – it sounds as if two or three solo albums have been combined to make a new band record. It isn't as focused as the first two records.
That said tracks like the utterly glamtabulous anthems Do Ya Wanna Taste It and Wild One are amazing, separated on either side by the less instant, but heavier Walls Come Down and C'Mon Everybody (which I believe Flash is singing).
Man In The Moon is a tasty mid-tempo ballad which leads into my favourite track of the album – the in your face, uptempo anthem Still I'm Burning. Except Teeny's on vocals here. Mixes up the album even more, but what a killer track. Would like to hear more like this and Teeny's voice is different but likable.
The super fast All You Wanted and Non Stop Rock N Roll has the darker hard rock vibe of Walls Come Down while From Here is a soft acoustic ballad – a complete u-turn from the tracks preceding it.
Rocket Through My Heart is a terrific uptempo rocker with a glam edge again, continued on with Chasing Rainbows (except a bigger chorus was needed here).
The bonus track to close the album is Gotta Get It On – nothing that really blows me away.
One thing that is unquestionable here – well two things actually – the band's energy and the production quality of the whole record. Outstanding on both counts. So the album is still great, but it doesn't feel as focused or as consistent as the first two. Still one of the best glam album soft e year no doubt, but there's still room to deliver that classic.




Line Up:

· Glam: Vocals
· Teeny: Guitars
· Sporty: Drums
· Flash: Bass



Essential For Fans Of:

· Wig Wam
· Poison
· Melodic Hard Rocking Glam


Track Listing

· Do Ya Wanna Taste It *
· Walls Come Down
· Wild One *
· C'mon Everybody
· Man In The Moon *
· Still I'm Burning *
· All You Wanted
· Non Stop Rock And Roll
· From Here
· Rocket Through My Heart *
· Chasing Rainbows
· Gotta Get It On

--*Best Tracks

Keel Streets Of Rock N Roll
Frontiers Records
FRCD445
· Produced By: Ron Keel


---

· Running Time:


---

· Release Date: Out Now


---

· Released:


---

· Musical Style: Hard Rock


---

· Links: Frontiers

90%


Songs: 88%

Sound: 93%
I've never been a huge Keel fan. I have some albums, but can't pin point why they didn't get higher rotation over the years. Perhaps the gravelly vocals of Ron Keel haven't always held an appeal and the AC/DC friendly riff rocking was covered elsewhere in my collection. So their return held little expectation for me, leading me to be pretty impressed with the new album.
Returning after a long absence can put a lot of pressure on a band and quite often the expectation of fans doesn't match the quality or style of what the band delivers.
Not so in this case – Streets Of Rock N Roll is straight out of the Keel 80s handbook.
Ron Keel may sound even raspier than ever, but he can still hold a tune with attitude and the Marc Ferrari delivered guitar parts have all the authority of the band's classic albums.
The production is first rate and bursts through the speakers. There is a nice heavy rhythm section and clear lead guitar parts throughout.
Song wise, the band stick to the old formula, which is what I think all fans were hoping for.
Streets Of Rock N Roll features some great melodies; Hit The Ground Running has that hard rocking 80s sound, but a contemporary production; Come Hell Or High Water rocks with a uptempo swagger Kiss would be proud of; Does Anybody Believe sounds very familiar indeed (can't place it), but is a nice change of tempo with the acoustic guitars and The Devil May Care is filled with attitude.
Towards the end of the album you have the super heavy Gimmie That and the melodic rocker Hold Steady, which adds further texture to the album.
All in all the band have delivered a fan pleasing winner here. Solid production and keeping true to their original sound – straight ahead American hard rock…can't ask for more. Not sure how many newcomers might be swayed into the band, but at least they will keep the fan base happy with this.

Discography / Previously Reviewed

· Lay Down the Law
· The Right to Rock
· The Final Frontier
· Keel
· Back In Action
· Streets Of Rock and Roll





Line Up:

· Ron Keel: Vocals
· Marc Ferrari, Brian Jay: Guitars
· Dwayn Miller: Drums
· Geno Arce: Bass



Essential For Fans Of:

· Keel
· Classic 80s HR


Track Listing

· Streets Of Rock & Roll *
· Hit The Ground Running *
· Come Hell Or High Water *
· Push & Pull
· Does Anybody Believe *
· No More Lonely Nights
· The Devil May Care (But I Don't) *
· Lookin' For A Good Time
· Gimme That *
· Hold Steady
· Live
· Brothers In Blood

--*Best Tracks

| | |
| --- | --- |
| Rock Sugar Reimaginator | RockSugar/Indie |
· Produced By: Rock Sugar


---

· Running Time: 60.22


---

· Release Date: Out Now


---

· Released:


---

· Musical Style: Melodic Hard Rock


---

· Links: Rock Sugar

95%


Songs: 93%

Sound: 95%
Oh Lordy! Where do I start with this one? The fine gentleman of Loud & Clear (singer Jess Harnell, guitarist Chuck Duran and drummer Alex Track), together with new bassist Johnny Five have formed Rock Sugar – the ultimate metal "covers" band that were marooned on a desert island for 20 years with only a teenage girl's music collection to keep them company.
The result – some seriously messed up songs – inspired and twisted at the same time – but ultimately the best party album you will ever own.
This is a novelty album I guess, but due to the nature of the songs and the brilliant way they have been performed and recorded (production is mega), there is no limit to the number of times you'll spin this before moving on.
And let me guarantee you that every party held, out this gem will come again, leading to several more party guests leaving with the CD on their shopping lists.
It is just one of those discs you play and people freak out to before demanding a copy.
What am I talking about?

Well, Rock Sugar have taken some classic pop, AOR, hard rock and metal songs – all landmark tunes in their own right – and mashed them together.
I think there's something like 34 songs featured on this 13 track album!
This is the type of experiment that could fail with epic proportions, but I love the songs chosen here (for the most part) and I love what has been done to them (some deserved it!). Let's take a look at this –
Don't Stop The Sandman – Metallica's Sandman meets Journey's Don't Stop Believin – I was about out of patience for covers of this song (there are other Journey songs people!!!), but boy, does this work a treat. The heaviest Steve Perry ever recorded right here. And Jess sounds amazing! Nice harmonies too and what kick ass guitar playing.
We Will Kickstart Your Rhapsody – yes, Queen meets Queen meets Motley Crue. And of all the tracks here, this one meshes the best of all I think. Nearly 6 minutes of head crunching beats.
Crazy Girl – Ozzy Osbourne (the devil) meets Rick Springfield (the golden boy). Yes, Crazy Train and Jessie's Girl in this metalled up version of the RS classic.
Voices In The Jungle – I didn't pick this one until the chorus. Utterly brilliant and a great mash of metal meets melody, with the GNR classic hammering away the whole while, supplemented with lyrics from the Til Tuesday hit single Voices Carry. The chorus is purely Voices Carry – a song I absolutely love. This one works brilliantly.
Here Comes The Fool You Wanted – Cinderella's Nobody's Fool mixed with Bon Jovi's Wanted Dead Or Alive and Eurythmics' Here Comes The Rain Again. Sadly there are not many good Eurythmics songs and this ain't one of them – even with Bon Jovi trying to steer it in a better direction. Not as much into this track.
Shook Me Like A Prayer – AC/DC's Shook Me mixed with Madonna's Like A Prayer. This is better stuff and mashes rather well together too. Fantastic rocked up chorus of both the Madonna tune and the AC/DC chorus. Killer!
Straight To Rock City – Wow, who would have thought that Paula Abdul ripped off the riff to the Kiss classic Detroit Rock City? Another unlikely pairing here, but it works and rocks along at a frantic pace.
Praying For A Sweet Weekend – This is another favourite. Bon Jovi's Livin' On A Prayer mixed with Loverboy's Working For The Weekend – with Chuck on vocals here. Wonderful songs – both feel good iconic rock songs and it is amazing how well they blend together here with chorus' from both songs again featured. And adding to the mix is the lead guitar riff from GNR's Sweet Child O Mine. Yes…you have to hear this!
Heaven And Heaven – the clear mixing of another two classic ballads – Heaven from Bryan Adams and Heaven from Warrant. Speaks for itself!
Breakin' The Love – 10CC meets Judas Priest? That's something that probably shouldn't be contemplated unless really intoxicated, but the Rock Sugar guys make it legal for you.
I Love Sugar On Me – Another one of my favourites – Joe Elliott has seldom sounded so good! This time he is joined by a very raspy Joan Jett! The groove of both songs fits like a glove and presents yet another WTF moment for your guess the next time you host a party.
Round And Separated – Ratt (Round And Round) meets another iconic Journey classic in Separate Ways. Doesn't work quite as instantly as well as the first Journey track, but is still frighteningly good.
Closing the album is a true epic (as it should be!) Aerosmith (Dream On) meets Supertramp (Breakfast In America) and Led Zeppelin (Whole Lotta Love) in Dreaming Of A Whole Lotta Breakfast. All three songs blended here which takes a bit of listening to, but has to be respected!
Now album number one is done the band will hit the road and I can really see this thing taking off big time. And you also know that of all the songs featured here – there are 100 times as many out there just begging to be treated in the same brutal manner, so bring it on Rock Sugar! Can't wait to see them do this live. Prepare for the Sugar revolution.
Oh and if you enjoy this albumand haven't heard of Black Sweden - look up the review! If you have that album, you need this!

Discography / Previously Reviewed

· Reimaginator





Line Up:

· Jess Harnell: Vocals
· Chuck Duran: Guitars
· Alex Track: Drums
· Johnny Five: Bass



Essential For Fans Of:

· Black Sweden
· Loud & Clear


Track Listing

· Don't Stop The Sandman *
· We Will Kickstart Your Rhapsody *
· Crazy Girl
· Voices In The Jungle *
· Here Comes The Fool You Wanted
· Shook Me Like A Prayer *
· Straight To Rock City
· Prayin' For A Sweet Weekend *
· Heaven And Heaven
· Breakin' The Love
· I Love Sugar On Me *
· Round And Separated
· Dreaming Of A Whole Lotta Breakfast

--*Best Tracks

The Murder Of My Sweet Divanity
Frontiers Records
FRCD442
· Produced By: Daniel Flores


---

· Running Time: 53.49


---

· Release Date: Out Now


---

· Released:


---

· Musical Style: Symphonic Melodic Hard Rock/Metal


---

· Links: Frontiers

88%


Songs: 84%

Sound: 93%
A left turn here for Frontiers the label and for drummer Daniel Flores. This new Swedish project is more akin to Evanescence and Nightwish.
The heavy, symphonic beats – both live and programmed (Flores) are matched by a deafening guitar tone of Daniel Palmqvist and the swirling keyboards of Andreas Lindahl.
There is a real market for Symphonic metal in Europe and this album sounds a million dollars with its wall of sound and high end production. The subtle keyboard fills and added production effects go a long way to creating a truly interesting musical landscape.
Vocal wise you cannot fault the warm and inviting vocals of Angelica Rylin.
Song wise – there is so much to get into here it is hard to separate highlights. The obvious choice is the lead single Bleed Me Dry, which would be at home on radio stations worldwide.
A lot to listen to here – some 54 minutes of intense music, melodies and rhythms. You'll need an ear for this style of music though.
I can take it or leave it generally, but there is something very appealing about the ingredients that have come together to create this record.
I dare say that number two will be even better with some live dates under their belt.
Worthy of investigation for fans of strong female lead vocals and for fans of symphonic melodic metal. Plenty going on here.

Discography / Previously Reviewed

· Divanity





Line Up:

· Angelica Rylin: Vocals
· Daniel Palmqvist: Guitars
· Daniel Flores: Drums
· Johan Niemann: Bass
· Andreas Lindahl: Keyboards



Essential For Fans Of:

· Nightwish
· Evanescence


Track Listing

· No Evil *
· Follow The Rain
· Bleed Me Dry *
· Chemical Attraction *
· Kiss of Death
· One Bullet *
· Tonight
· Storms of the Sea
· Destiny
· Revolution
· Valerie
· Death of a Movie Star

--*Best Tracks

Bruce Kulick BK3
Frontiers Records
FRCD446
· Produced By: Bruc Kulick


---

· Running Time: 48.37


---

· Release Date: Out Now


---

· Released:


---

· Musical Style: Hard Rock


---

· Links: Frontiers

70%


Songs: 55%

Sound: 90%
I respect Bruce Kulick as a guitarist immensely, his time with Kiss was something I followed and enjoyed and since then I feel he has been an under rated participant in the rock community. But I am struggling with this new album and have been since I first played it. I am a vocal and melody guy. If an album or song isn't driven by those two elements then I am always going to struggle.
The choice of vocalists on this album and decisively modern styling's of the tunes aren't overly appealing.
The opening track is simply brilliant though – a rolling hard rocker with sensational groove and a growling vocal from Bruce himself. I could easily go with more like that.
But the Gene Simmons track Ain't Gonna Die doesn't do much for me at all, nor does the John Corabi acoustic driven rocker No Friend Of Mine.
Nick Simmons (son of Gene) sings on the horrible grunge drenched Hand Of The King.
I'll Survive is simply void of any real hook but Dirty Girl is much better. A great hook here and vocals from the now departed Knack vocalist Doug Fiegler (RIP).
I'm The Animal is another grungy Kiss style rocker with some attitude.
The instrumental Between The Lines (featuring Steve Lukather) is a great tune and the acoustic ballad Life is another winner, featuring a soft, understated vocal from Bruce.
I'll get handed my ass from some die-hard Kiss fans for this. There is still merit and strong appeal within the album for fans of this genre, as it is produced well and executed well, but for me the songs just aren't there.

Discography / Previously Reviewed

· Audiodog
· Transformer
· BK3





Essential For Fans Of:

· Bruce Kulick
· Kiss


Track Listing

· Fate *
· Ain't Gonna Die
· Friend of Mine
· Hand of the King
· I'll Survive
· Dirty Girl *
· Final Mile
· I'm The Animal
· And I Know
· Between The Lines *
· Life
· Skydome

--*Best Tracks

Grand Design Time Elevation
Metal Heaven
MHV00077
· Produced By: Pelle Saether


---

· Running Time: 49.27


---

· Release Date: Out Now


---

· Released:


---

· Musical Style: Melodic Hard Rock


---

· Links: Metal Heaven

92%


Songs: 90%

Sound: 94%
Well, what do you know – another great band out of Sweden! This time it is Grand Design, a band featuring vocalist and main man Pelle Saether.
And bugger me if this doesn't sound completely like prime era Def Leppard! From the lush harmony vocals, the lead guitars, production style and most of all the extract drum sound that the band carried through albums like Pyromania, Hysteria and Adrenalize.
In fact, this album could be the natural follow-up to Adrenalize. Of course, if you are not a fan of the over-programmed stadium rock sound of Def Leppard, then this may also not appeal.
But throw in a little Swedish glam flair and some higher pitched vocals (TNT-ish) and mix it with Let's Get Rocked and you'll get Grand Design.
The album sounds massive, with some of the biggest choruses I have heard for sometime. Layers and layers thick with vocals.
And I love the guitar sound – right off Pyromania at times, as is the mood of some of the darker tracks on here – Air It Out for example has the same vibe as Die Hard The Hunter.
Tracks that stand out and kick my ass include Love Sensation (awesome); Piece of The Action (darker and heavier); Sad Sound Of Goodbye (Stage Dolls style ballad, accent in the vocals shines through here); Hello Mr Heartache (big melodic chorus) and Sheik Iddup (straight ahead stadium rocker).
If you have been waiting for a new Def Leppard album recorded more in their classic style, then Grand Design are for you. The vocals aren't quite the same, but the guitars, harmonies and song structures are there to soak up. Another solid production job too.

Discography / Previously Reviewed

· Time Elevation





Line Up:

· P. Saether: Vocals
· P. Ledin: Guitars
· R. Holmgren: Drums
· D. Vestman: Bass
· A. Modd: Keyboards



Essential For Fans Of:

· Def Leppard


Track Listing

· Love Sensation *
· Slugged Out *
· Air It Out *
· Piece Of The Action *
· Sad Sound Of Goodbye
· No Time For Love
· Hello Mr. Heartache *
· Let's Go Down Fighting
· Sheik Iddup
· Love Will Know

--*Best Tracks

Last Autumn's Dream A Touch Of Heaven
Escape Music
ESM
· Produced By: LAD and Ulf Wahlberg


---

· Running Time: 53.57


---

· Release Date: Out Now


---

· Released:


---

· Musical Style: AOR


---

· Links: Escape Music

90%


Songs: 92%

Sound: 86%
These Swedish AORsters have taken over the reins from Harem Scarem and Heartland for their consistency in delivering a quality release each and every year. This is their seventh studio album and classic AOR album #6 (the second album remains the pink elephant).
I wasn't into this album as much as I normally am early on, initially rating it as one of the band's weaker efforts.
But once the infectious melodies and subtle hooks of Caught In Between, Top Of The World and Come Rain Of Shine sink in, this quickly became another favourite. And maybe one of the band's better efforts overall.
The ballad Candle In The Dark is just perfect AOR; while the happy go lucky Last Mistake is a JSS tune originally written by Jeff and drummer Jamie Borger and featuring JSS on backing vox.
See My Baby Jive is more akin to a 60's disco or bop-along Christmas Tune, but it works; Renegade is another passionate ballad and What's On Your Mind is a great uptempo anthem with a knockout chorus.
The acoustic driven How Long is another gem and the band dip into covers again with a straight forward rip of Cheap Trick's Surrender.
Closing the album is the very fine and heart touching 6 minute ballad Jenny's Eyes. A special mention has to go to bassist Nalley Pahlsson (from Treat) who stands in for Marcel Jacob (RIP). They could not have picked a better match.
And once again I must say that I really am a sucker for Mickael Erlandsson's vocals. The raspy, emotional tone is just perfect for this material.
Production not the slickest of the band's efforts – that's the only place where they could further add consistency, but there is no faulting the style or quality of the songwriting. An absolute must for fans of European AOR in its traditional form.




Line Up:

· Mikael Erlandsson: Vocals
· Andy Malecek: Guitars
· Jamie Borger: Drums
· Nalley Pahlsson: Bass



Essential For Fans Of:

· LAD
· Mikael Erlandsson


Track Listing

· Heaven And Earth
· Caught In Between *
· Top Of The World *
· Candle In The Dark *
· Come Rain Or Shine
· Heartbreaker
· Last Mistake *
· See My Baby Jive
· Renegade
· What's On Your Mind *
· How Long *
· Surrender
· Jenny's Eyes *

--*Best Tracks

Tara's Secret Vertigo
Black Cat Music
BCM005
· Produced By: Tara's Secret


---

· Running Time: 57.36


---

· Release Date: Out Now


---

· Released:


---

· Musical Style:


---

· Links: Tara's Secret

90%


Songs: 90%

Sound: 90%
British melodic hard rockers Tara's Secret have been around a few years now. This is their second album and sees them leaping way ahead of the expectation curve, delivering an album that blows the first one out of the water. Indie bands are always constrained by budgets and lack of investment, but Tara's Secret obviously know their way around a studio and have made the best of what they had at their disposal. The record sounds loud and in your face, clearly mixed and features a really nice guitar tone throughout.
The vocals of Johnny Trowbridge have also leapt ahead from the debut. His gritty and often raspy voice is far stronger here and has a touch of Danny Bowes (Thunder) and even Dennis DeYoung (on the big ballad The Last 2 Know – which also features Dante Fox's Sue Willetts). Wonderful song…
The opening three rockers are all from the Gotthard/Whitesnake songbook – moving into that harder rock field and away from melodic rock as such.
But it works – the new direction and beefed up sound has energy the debut didn't and also fills a gap in British rock n roll that Thunder will now leave behind.
Album highlights include the stomping She's My Baby; the opening Rock N Roll Beauty Queen; another tasteful piano ballad One More Chance (more DDY!) and the straight ahead rocker My Reward.

Great stuff for fans of British hard rock and the more traditional bands like 'Snake and Thunder and even Gotthard perhaps. Strong production outshines the budget and a strong set of songs puts these guys well placed to move forward in years to come.

Discography / Previously Reviewed

· Tomorrow The World
· Vertigo





Line Up:

· Johnny Trowbridge: Vocals
· Richie Beardsley: Guitars
· John "JT" Thomas: Drums
· Dave Deaville: Bass, Piano
· Craig Chapman: Guitars, Keyboards, Vocals



Essential For Fans Of:

· British Melodic Rock
· Thunder


Track Listing

· Rock n Roll Beauty Queen *
· She's My Baby *
· Natural High (Rain of Love)
· The Last 2 Know *
· Promises
· Vertigo
· One More Chance *
· My Reward *
· Shake What Your Mamma Gave Ya
· Homeland
· GTBR
· Wildest Dream

--*Best Tracks

| | |
| --- | --- |
| Secret Smile This Is Our Time Now | Envision Records |
· Produced By: Ken Barberio


---

· Running Time: 52.05


---

· Release Date: Out Now


---

· Released:


---

· Musical Style: Melodic Rock


---

· Links: Secret Smile

45%


Songs: 90%

Sound: 20%
This album suffers from the T.T. syndrome. Terrific songs – Terrible production. And that's a shame, because there really are some wonderful melodic rock songs on here, delivered in a classic 80s pop rock setting.
Reminiscent of early Rick Springfield and Van Stephenson, the songs all capture a time we'd love to return to and the choruses never disappoint.
But the whole thing sounds bloody terrible. Almost to the point of being unlistenable. I'd really love to see the guys go to someone like Dennis Ward with the original master files and see what could be resurrected and doing a re-release of the album.
Hell, maybe I'll ask the band. It would be a shame to see these songs lost to a wider audience because the album sounds like a bad demo.
The guys were shopping this album around when I was still doing A&R for Angelmilk and I said then that something had to be done about the production. It seems that never happened.
Tracks like I Believe In You, Wasn't Meant To Be, Don't Want To and Heaven Only Knows are seriously good, but they are going to get lost among a very crowded field of competing releases.
The problems are too numerous – the drum and cymbal sound is demo quality, the vocals are muddy and the guitars are all over the mix and at times hurt the ears. And together it just sounds empty.
This might have passed the grade back in 1995 when indie bands were just getting the hang of things, but with advances in recording technology and the affordability of mix engineers today, the band have thrown away 12 great songs. Great band, but a completely wasted opportunity here and that's tragic.

| | |
| --- | --- |
| Bon Jovi The Circle | Universal/Def Jam |
· Produced By: John Shanks


---

· Running Time: 53.07


---

· Release Date: Out Now


---

· Released: WORLD


---

· Musical Style: Rock


---

· Links: Bon Jovi

70%


Songs: 60%

Sound: 80%
Bon Jovi have been pretty consistent in their releasing of albums since coming back into the scene with Crush. But they have also been consistent in confusing fans by being all over the place as far as direction. It seems they are not content or convinced in their role as an iconic 80s rock band still existing and staying popular modern times.
We've had the career encompassing live album (fail), the mega-box set (average), the re-workings album (epic fail), the big rock album Have A Nice Day (higher pass) and most recently the country album (mostly fail). Now we have the "big rock album" that isn't a 'big rock' album at all. Their 'rock' sound has evolved into true contemporary setting, which worked for them well when mixed with their traditional sound on Have A Nice Day (mainly due to the quality of songwriting), but fails them here on The Circle.
As far as I can see it, this is a pure Jon Bon Jovi album, with side-kick Richie Sambora relegated to do as he is told alongside the other members of the band (who are they again??)
JBJ has dubbed this a 'big loud rock album'. Dear, oh dear…fail! It is a rock album, but it is nothing akin to the Bon Jovi of yesteryear and doesn't come close to the great (and still contemporary) effort Have A Nice Day was.
I have given this album so much airtime waiting for it to grow on me, but it just doesn't. And it isn't necessarily the new modern pop/rock sound that doesn't work for me – I just think the songwriting here is second rate compared to the band's best.
In my opinion the band - sorry, JBJ – is trying too hard to be something he isn't. Bon Jovi is (was) an iconic hard rock band. Jon – just accept that! You are not Coldplay and you are not U2! Producer John Shanks has to go. It is still ok to turn the guitars up, and it is still ok to have a pounding rhythm section. And it is sure as hell is still ok to sound like you did in the old days. Right now I just see too many other bands doing what Bon Jovi used to do, only better and here in the now (Winger, Kiss, Gotthard, Danger Danger).
Track By Track:
We Weren't Born To Follow is most likely a left over from the last few albums as it didn't cut the grade then, easily surpassed by It's My Life and Have A Nice Day.
When We Were Beautiful is the worst offender for the band wanting to be Coldplay. I really like the possibilities here, but the vocals are whiney and the underlying guitars are tragically underutilized and should have exploded into the track. The song builds mood and suspense and then wastes it all by going nowhere.
Work For The Working Man sees the band ripping themselves off with the bass line for You Give Love A Bad Name before disappearing into a bland chorus better suited for a John Mellencamp album.
Superman Tonight has been heralded as the song of the album and it is a decent mid-tempo sentimental rocker. But personally, I don't feel that sentiment – it's all a little flat.
Finally a hard rocker even if it is only mid-tempo. Bullet has a promising beat to kick things off before sounding like a rip-off of themselves yet again – this time Keep The Faith. The guitars kick in briefly, but the chorus just doesn't sound right at all. It sounds forced and is completely ineffective.
Thorn In My Side is where the band sounds most natural on this record. Although filled with a modern tone, the beat kicks the song along nicely and the chorus is actually worth remembering.
The mid-tempo breezy storyteller track Live Before You Die is a JBJ solo tune if there ever has been one. Typical JBJ themes of life and love and a replication of other songs included on each of the band's recent albums. Lush orchestration lifts the track beyond the standard ballad, but very safe generally.
Brokenpromiseland has a cool name and I expected something cool from it. I was disappointed though when the song became another Coldplay/U2 modern rocker. And why is JBJs vocals really annoying on this record? I used to love this band and his delivery.
Love's The Only Rule has a great beat and an in your face tempo, and is a more quality track, despite being a long way from the band's classic sound. But it also shows that no matter what the style, if you can deliver great songs, the rest will come with it. This album needed more songs like this.
Fast Cars is a sappy Coldplay style pop rocker that does absolutely nothing for me and is a huge drop in quality after the last track.
Happy Now tries to rock, but it largely forgettable and falls into the same tempo/vein as 4 or 5 other songs on the album.
Learn To Love is another forgettable formulatic Bon Jovi ballad with a modern twist.
I know I'll hear from the Bon Jovi fan club after this review, but The Circle for me is a largely flat, bland, innocuous and ultimately very very safe album that just doesn't inspire repeat listens. Many of the songs are completely forgettable and only 2 or 3 are worthy of inclusion on a new Best Of. Dare say that I'll be done with this album forever now the review is done. Send hate mail now…




Line Up:

· Jon Bon Jovi: Vocals
· Richie Sambora: Guitar
· David Bryan: Keyboards
· Tico Torres: Drums
· The Guy That Is In The Band But Can Never Be Seen: Bass



Essential For Fans Of:

· Jon Bon Jovi


Track Listing

· We Weren't Born To Follow
· When We Were Beautiful
· Work For The Working Man
· Superman Tonight
· Bullet *
· Thorn In My Side *
· Live Before You Die
· Brokenpromiseland
· Love's The Only Rule *
· Fast Cars
· Happy Now
· Learn To Love

--*Best Tracks

Blackwood Creek Blackwood Creek
Frontiers Records
FRCD438
· Produced By: Kip Winger


---

· Running Time: 43.38


---

· Release Date: Out Now


---

· Released:


---

· Musical Style: Melodic Hard Rock


---

· Links: Frontiers

92%


Songs: 90%

Sound: 95%
Kip Winger is smack in the middle of a real purple-patch of quality songwriting. Fresh off the acclaim and glory of a killer new Winger album, Kip goes way back to where it all began and puts together his old childhood band that disbanded in 1980. As you would expect, Blackwood Creek have a slightly different sound than both that of Winger and Kip's more intense solo work.
It features elements of both, but the band has its own straight ahead rock sound, uncluttered by layers of unnecessary effects (in this case), sticking to the basic premise of a great song delivered without fuss. Delivering the chemistry of a seasoned touring band, Blackwood Creek is driven by a hard edged guitar, pumping rhythm section and Kip's distinct vocals – in this case sounding like a mix between the grittier recent Winger style and his more melodic solo style.
The urgent, uptempo Out In Outer Space has a great beat and strong chorus, sliding into the more acoustic driven Def Leppard melody of Nothing But The Sun.
Your Revolution is another amazing song, the partnership of Winger and guitarist Peter Fletcher delivering some true quality songwriting and more memorable hooks.
Dead Stung and Jimmy and Georgia feature a groovy modern vibe, while the dreamy acoustic ballad After Your Heart has sentiment in spades.
The dual lead vocals on Albatross works well, the moody verse giving in to a hook filled chorus. The trio of rough and ready rockers - Rich and Greed, Joy Ride and Love Inspector get a little rawer and in your face and take the album in a different direction.
Then things close with a 6 minute acoustic/electric experimental mood piece where the guys get to flex some musical muscle.
Chalk up another winner for Kip and Co here. Another essential purchase for those that have been following Winger and Kip as a solo artist. Kip can do no wrong in my book and this is another great addition to the artists' catalogue of work – essential for all fans.

Discography / Previously Reviewed

· Blackwood Creek





Line Up:

· Peter Fletcher: Guitars and Vocals
· Nate Winger: Drums and Vocals
· Kip Winger: Bass, Keyboards, Vocals



Essential For Fans Of:

· Winger
· Kip Winger


Track Listing

· Out In Outer Space *
· Nothing But The Sun *
· Your Revolution *
· Dead Stung
· After Your Heart *
· Albatross *
· Jimmy And Georgia
· Rack Of Greed
· Love Inspector
· Joy Ride
· Wooden Shoe

--*Best Tracks

Spin Gallery Embrace
Frontiers Records
FRCD441
· Produced By: Tommy Denander


---

· Running Time: 52.59


---

· Release Date: Out Now


---

· Released:


---

· Musical Style: AOR/Westcoast


---

· Links: Frontiers

84%


Songs: 86%

Sound: 82%
In many ways the new Spin Galley mirrors the story behind On The Rise. Several years since the debut, the band is now without key vocalist, songwriter and founding member Chris Antblad (pursuing a writing and solo career) and finds itself having to prove themselves all over again as a fresh project. But comparisons to the debut are always going to be made as the name remains the same.
Chris wasn't interested in working as Spin Gallery again, nor was third vocalist Magnus Weidenmo, but Tommy and Kristoffer enjoyed working together and wanted to continue the name.
The debut (recorded for Atenzia Records) was a wonderfully slick slice of contemporary Westcoast pop/AOR with that dual vocalist approach used to great affect.
The new album is definitely a different affair. Primarily Tommy Denander on all instruments and programming and vocalist Kristoffer Langerstrom, Embrace continues the Westcoast style of the debut; with a strong Toto influence (Tommy's guitar tone and solos and the percussion arrangements in particular).
There is credit to Glen Marks for 'Live Drums', but to my ear a lot of the album remains heavily programmed in the same style as other Denander projects as Radioactive, Los Angeles and AOR.
Same goes for the overall sound of the album and Tommy's trademark guitar/keys/bass sound. You know what to expect there.
I'm not blown away by the production – I think it is ok and is mixed well, but those not enamored with the Denander sound will find the same challenges here to overcome.
And the quality of production does vary through the album. There are moments of high-tech precision and other tracks like Eyes Wide Open which sound rather low budget.
Vocalist Langerstrom has one hell of a unique voice. While I think he sang beautifully on the debut album in conjunction with Chris Antblad, thrust into the spotlight here on his own, there is not as much variety on offer. The higher range and whispering approach isn't going to be for all.
Those aspects discussed, there are some strong songs on offer here – the songwriting has again proven to be Tommy and Kristoffer's strong point.
There is no denying the melodies and hooks within are numerous and some very catchy Denander style AOR is on offer here – Embrace, Just A Momentary Why (featuring Robin Beck in duet on lead vocals), You Do The Things You Do (marvelous hook, and featuring Dan Reed on sultry vocals!), Tic Toc (moody coolness) and the glorious chorus hook of Everything Fades are all worth checking out.
Spin Galley's new album is almost a debut album all over again, since the line-up change and the number of years between albums. Tommy Denander fans will know exactly what to expect – a little more Westcoast than AOR this time around. The album has genuine highlights, but this is a bit of a mixed bag I'm afraid to say.




Line Up:

· Kristoffer Lagerström: Vocals
· Tommy Denander: Guitars, Keyboards, Bass & Loops
· Glen Marks: Live and VR drums + percussion



Essential For Fans Of:

· Tommy Denander
· AOR (the band)


Track Listing

· Embrace *
· Stone By Stone
· Just a Momentary Why (feat. Robin Beck)
· Brilliance of the Drugs
· Eyes Wide Open
· Blood In My Veins
· You Do The Things You Do (feat. Dan Reed) *
· Indulge
· Without Love
· Tic Toc *
· Everything Fades *
· The End

--*Best Tracks

On The Rise Dream Zone
Frontiers Records
FRCD439
· Produced By: Terje Eide


---

· Running Time: 50.47


---

· Release Date: Out Now


---

· Released:


---

· Musical Style: AOR


---

· Links: Frontiers

85%


Songs: 83%

Sound: 88%
A mere 6 years since On The Rise's debut album comes the follow-up – Dream Zone. Some changes have taken place since the debut – not long after the release of the acclaimed self titled album, the duo of Terje Eide (lead & background vocals, guitars) and Bennech Lyngboe (lead & background vocals) split, leaving Terje as the lone member and driving force behind the name.
The new album has familiar elements to that of the debut – the style is certainly the same – commercial, light and breezy 80s European AOR, but this time there is only one vocalist.
The production style is also different – this album still has a consistent sound, but this time a more stripped back and less polished style. A little rougher and a little rawer.
I prefer the slick sound of the debut, but that's ok. I'm enjoying this album for what it is – a classic style AOR release with a European flavor and there are some more fine songs on here.
Lifeline and Lost Your Track are both terrific Survivor-esque tracks co-written by rising star Christian Wolff.
Fly Away and Why Wait Another Day are also great melodic rock tunes with distinct chorus hooks. Why Wait is the third Wolff co-write and an album highlight.
The moody and mellow Howling At The Moon is another highlight featuring one of the better harmony vocal displays.
The closing bonus track Find A Way is maybe the best track of the whole album – not sure why it is relegated to bonus track status at the end of the album. Very cool Mecca style AOR.
It between these highlights are some ok tracks, but I must say that those highlighted are all co-writes. Terje is a terrific guy, but perhaps he benefits most from working with a co-writer. Some of the tunes penned by himself struggle to flow as easily as the others and the chorus hooks are not as immediate. There is just something missing and I sense that in several places throughout the album.
A good classic AOR style album here – which is always welcomed. There are some moments of true class that match the debut, but overall the strength of songwriting is just not as strong or as instant as the debut and the less polished approach perhaps only serves to exaggerate that feeling.

Discography / Previously Reviewed

· On The Rise
· Dream Zone





Line Up:

· Terje Eide: Vocals, Guitars, Keyboards, Bass
With:
· Erik Engebretsen: Drums
· Eric Ragno: Keyboards
· Christian Wolff: Keyboards, Bass, Guitars



Essential For Fans Of:

· On The Rise
· Mecca
· Survivor


Track Listing

· Lifeline *
· Lost Your Track *
· Dream Zone
· Edellyn
· Alive
· In The Line Of Fire
· Get Out Of Here
· Fly Away *
· No Time To Lose
· Why Wait Another Day *
· Tomorrow Never Dies
· Howling At The Moon *
· Find A Way (Bonus Track) *

--*Best Tracks

Mr. Big Back To Budokan
Frontiers Records
FRCD427
· Produced By: Mr. Big


---

· Running Time:


---

· Release Date: Out Now


---

· Released:


---

· Musical Style: Melodic Rock


---

· Links: Frontiers
How many times have they said it will never happen? Never say never – especially in this business! Best thing about this killer double live album is the chemistry clearly on display between the band members – dispelling any cynical conclusion that the re-union is just for money and not for the sake of making great music again and celebrating music already made.
The band has an incredible catalogue of tunes and the best are on display here – live favourites and some deep album cuts in-between the obvious hit singles.
And after several years break, it's great to hear how fresh the songs sound and how rocking these guys really are.
Like many bands of the era, they got some stick from the uneducated for having a hit ballad to their name. Patooey! At the heart of Mr. Big is four rock music icons and rock is what they do best.
I love this band with a passion, dating back to their debut album and even Eric Martin as a solo artist before that. Despite my geographical disability, I managed to see the band live on their Lean Into It tour – one of my favourite shows ever!
And they are on fire again here. This is a lengthy set list that sees solos and improvisation sit alongside the regular songs with ease and although not a fan of solos too much per se, I really do enjoy them in this setting.
Best tracks here is a subjective choice, depending on what your personal favourites are – but for me its Take Cover, Green Tinted Sixties Mind, Promise Her The Moon, Addicted To That Rush, Colorade Bulldog and their now classic cover of The Who's Baba O'Reily…just to name a few!
Eric Martin is one amazing singer and Pat Torpey, Billy Sheehan and Paul Gilbert are stunning musicians. Together they make one hell of a band and thank God they are back! New music now please.




Line Up:

· Eric Martin: Vocals
· Paul Gilbert: Guitars
· Pat Torpey: Drums
· Billy Sheehan: Bass



Essential For Fans Of:

· All Mr. Big fans!


Track Listing

CD1:
· Daddy, Brother, Lover, Little Boy
· Take Cover
· Green-Tinted Sixties Mind
· Alive And Kickin'
· Next Time Around
· Hold Your Head Up
· Just Take My Heart
· Temperamental
· It's For You - Mars
· Pat Torpey Drum Solo
· Price You Gotta Pay
· Stay Together
· Wild World
· Goin' Where The Wind Blows
· Take A Walk

CD2:
· Paul Gilbert Guitar Solo
· Paul Gilbert And Billy Sheehan Duo
· Double Human Capo
· The Whole World's Gonna Know
· Promise Her The Moon
· Rock N Roll Over
· Billy Sheehan Bass Solo
· Addicted To That Rush
· Introducing The Band
· To Be With You
· Colorado Bulldog
· Smoke On The Water
· I Love You Japan
· Baba O' Riley
· Shy Boy
· Next Time Around (Studio Version)
· Hold Your Head Up (Studio Version)


| | |
| --- | --- |
| Dare Arc Of The Dawn | Legend Records/NL Distribution |
· Produced By: Darren Wharton


---

· Running Time:


---

· Release Date: Out Now


---

· Released:


---

· Musical Style: AOR


---

· Links:

91%


Songs: 88%

Sound: 94%
Never ever count the years between Dare albums – it will only leave you frustrated and feeling old. But thankfully 2009 is an "on" year and Dare have returned with another accomplished dose of highly produced, super-slick British AOR to feast upon and keep your ears happy until at least 2012! Darren Wharton really is the master of personal lyrics and haunting melodies, wrapped in layers and layers of keyboards and guitar parts.
Dare's sound is unique and unmistakable. And on Arc Of The Dawn, the band has not deviated from the formula that got them this far. I really love this band, but started feeling some frustration at the lack of variety and the ever softening structure of their songs over the last album or two.
I'm thankful that Darren Wharton has turned that around somewhat and mixed up the tempo here and has also re-introduced guitar as the dominant instrument of most songs.
There was some confusion if original guitarist Vinny Burns was to record guitar parts for this album and as soon as I heard it, I presumed he had. But I'm assured that time did not allow that to happen and the duties for this album were handled entirely by Richie Dews. Congrats Richie – you sound fabulous and the more prominent guitar takes me back to the excellent Calm Before The Storm album.
Dublin and Shelter In The Storm really are stand out tracks of pure Dare brilliance. When likewise.
And the huge ballad Still Waiting is just brilliant, with the guitar parts lifting the song into orbit mid-way through.
The only disappointments I have to register here is the repeat performance of the songs King Of Spades and I Will Return (Return This Heart) from the debut album. I know the reasoning behind this, but I have those tracks already and they will never be beaten. The reworking of Thin Lizzy's Emerald into a moody Dare style track is more acceptable and really very cool.
And another cover is included, with a fairly straight-forward cover of the classic Cheap Trick ballad The Flame. Some will love this, others not, but it's fair to say that the song fits Darren Wharton's voice and style to a tee and personally I rate it highly.
So not quite a completely classic album in that there are two re-workings, and two covers, but still the best Dare album since Calm Before The Storm and a great step in the right direction in reintroducing more prominent role for the guitar. The mixed tempo and punchier sound is very welcomed, but not so long between drinks next time please!




Line Up:

· Darren Wharton: Vocals & Keyboards
· Richard Dews: Guitars
· Kevin Whitehead: Drums



Essential For Fans Of:

· Dare - Calm Before The Storm


Track Listing

· Dublin *
· Shelter In The Storm *
· Follow The River *
· King Of Spades
· I Will Return
· Emerald
· When *
· The Flame
· Still Waiting *
· Kiss The Rain
· Remember
· Circles

--*Best Tracks

| | |
| --- | --- |
| Mike Tramp The Rock N Roll Cirkuz | Sony Denmark |
· Produced By: Mike Tramp


---

· Running Time: 61.00


---

· Release Date: Out Now


---

· Released:


---

· Musical Style: Rock/Pop Rock


---

· Links: Mike Tramp

80%


Songs: 70%

Sound: 90%
Mike's going to kill me for this. I've previously been painted as a Tramp fan-boy due to my very positive reviews and coverage of Mike's music. And I guess that is true to a point – I love Mike's solo work and I grew up on White Lion and rate Recovering The Wasted Years as one of the finest solo records of the decade. But here is proof that I will always call it as I see it – regardless of who the album review is for.
And with The Rock N Roll Circuz, I feel that Mike has shifted into a direction I'm not as keen on and think that some classy songwriting has been affected by choice of musical direction.
In part – the part where this album really works – Mike returns to the storytelling feel of his Recovering and More To Life Than This albums, delving into the Springsteen meets the more laid back White Lion approach that gives Mike his solo sound. Lyrically Mike sticks to his familiar theme of life, love and doing it all for Rock n Roll.
Songwise, the one minute intro track is of little consequence, but the opening All Of My Life is just golden. Everything I love about Mike's work and about rock n roll in general.
Back To You has a more modern approach, but is still 100% Mike and another winner.
Come On is the first sign that other musical elements have crept into the music, with a slight mid-west country feel in play. Still, another memorable song.
Anymore is a heartfelt ballad, with acoustic guitars driving the song and strings bringing that country feel to the forefront.
Highway is another uptempo sing-along favourite – not as prominent with the acoustic influence and rocking along nicely.
Elsewhere on the album is the mid-west/country tinged ballads of The Road and Wiseman; while Rockabilly gets a run on No Tomorrow and Sunshine; and John Mellencamp gets a nod with Between Good N Bad and Lay Down Your Guns.
More traditional Tramp fare comes in the form of the haunting orchestral ballad When She Cries, featuring a wonderfully heartfelt vocal.
The album starts with a bang and a few choice Mike Tramp cuts, but there onwards drifts into more acoustic driven tracks with a strong mid-west sound and even come country-ish influences. This album I feel, is more dependant on mood than Mike's other work. The laid back style is great for those moments when something like this hits the spot. I'm not sold on every track and prefer Mike's last two solo release over this, but I'm still a fan boy at heart.




Line Up:

· Mike Tramp: Vocals, Guitars, Bass
Promo: Not Listed


Essential For Fans Of:

· Mike Tramp - Solo


Track Listing

· Enter The Circuz
· All Of My Life *
· Back To You *
· Come On
· Anymore *
· Highway *
· No Tomorrow
· The Road
· Sunshine
· Between Good 'N' Bad
· Wiseman
· When She Cries *
· Lay Down Your Guns

--*Best Tracks

Los Angeles Neverland
Frontiers Records
FRCD437
· Produced By: Frabrizio Grossi


---

· Running Time: 52.58


---

· Release Date: Out Now


---

· Released:


---

· Musical Style: Melodic Rock/AOR


---

· Links: Frontiers

82%


Songs: 82%

Sound: 84%
I was pretty kind to the debut Los Angeles album – despite featuring the worst CD cover in living memory. Glad that has improved this time around…
The album also features a better production effort from Fabrizio Grossi and a majority of original songs co-written by lead vocalist Michele Luppi, rather than covers. Tommy Denander is back in full flight as lead guitarist – so you know what to expect there.
So, good guitar playing, decent production (although it does sound a little sterile at times) and some good song choices. So why doesn't it quite all come together properly? Great question and one I'm not sure I can fully answer, despite giving this album a lot of attention prior to writing the review.
I think that at the heart of it, the CD just doesn't flow very well. This sounds more like a collection of songs rather than a record crafted from start to finish. And despite being quite fond of Italian vocalist Luppi's vocal tone (and undeniable power), I can't help but get side tracked by the extremely poor pronunciation on these songs. In places the pronunciation is among the absolute worst I have heard from any European singer attempting to sing in English.
It's very obvious – especially where he tries to cover Richard Marx (Noting To Hide) and Wait For You (another Martin Brothers gem) that it sounds horrible. Shame to make a point of that and I didn't mention that issue when reviewing the debut, but here I find it very distracting.
I think there are some great songs here, but it is the delivery of them and the fact I don't think the album flows very well that effects my enjoyment of the album as a whole.
Highlights as they stand on their own two feet are the ballad Promises; the aforementioned Wait For You (accent aside); the feel good AOR anthem Higher Love and Welcome To My Life.
Special mention must go to keyboardist Eric Ragno who is all over this record and makes it that much better for his involvement. The keyboard fills throughout the album really are a joy and are beautifully mixed in within the layers of the songs.
Not a bad release by any stretch and an improvement in a few areas from the debut, especially the song selection. But unfortunately it fall over in other areas, which relates the album from a 'must have' to a 'should check out'. With some fierce competition for consumer dollars right now, this one might just fall off people's radars.

Discography / Previously Reviewed

· Los Angeles
· Neverland





Line Up:

· Michele Luppi: Vocals
· Fabrizio Grossi: Bass & Programming
With:
· Tommy Denander, Joey Sykes, Roberto Priori: Guitars
· Tony Morra: Drums
· Eric Ragno: Keyboards



Essential For Fans Of:

· Michele Luppi
· Los Angeles - Debut


Track Listing

· Neverland
· Nothing To Hide *
· City Of Angels
· Promises *
· Wait For You
· Nowhere To Hide
· Tonight Tonight
· Higher Love *
· Living Inside
· Welcome To My Life *
· Paradise

--*Best Tracks

101 South No U-Turn
AOR Heaven
00039
· Produced By: Roger Scott Craig


---

· Running Time: 42.37


---

· Release Date: Out Now


---

· Released:


---

· Musical Style: AOR


---

· Links: AOR Heaven

59%


Songs: 75%

Sound: 45%
Another incredibly hard review for me to write as founding member, songwriter and keyboardist Roger Scott Craig is a wonderful guy and a strong advocate for musician's rights and anti-downloading laws. And between the bands Fortune, Harlan Cage and 101 South, he has recorded some world class AOR music that to this day I still enjoy. For me the pinnacle was Harlan Cage's Forbidden Colours.
The side project from HC was 101 South, featuring vocalist Gregory Lynn Hall. The two albums preceding this one featured a slicker, softer sound than Harlan Cage, but with that same moody overtone. The new album No U-Turn keeps that style in tact, but falls a long way short of its predecessors due to seriously below par production quality.
End Of The Game, From What You Know Now and When You're In Love are prime examples of what could have been with a better sound.
The vocals are up front in the mix, but Hall sounds a lot rougher than I remember him being. Very raspy this time around. Musically, the instrumentation lacks punch and the drums are really placid, rather than being the driving force behind the music.
There are still some highlights on offer – the seriously good classic moody, mid-tempo AOR of Lonely Heart for one. Just wish it had a bigger sound behind it.
What Are You Gonna Do Anyway could have been pomp anthem of the year if given the full production treatment previous albums received.
Yesterday's Gone is another uptempo track with comparisons to Harlan Cage, but the programmed drums and the guitars buried in the back of the mix just destroy it.
The great Chris Thompson takes over lead vocals for the haunting ballad Blue Skies, which is one of the stronger songs of the album.
All the issues with production can be squared of against the argument of dollars vs sales in this instant download society. But I do feel that AOR fans are a more loyal bunch and would happily pay extra for something that really blew them away. I think the songwriting is almost there and the album hints at greatness and memories of past glories, but the execution lets everything down. The majority of the album sounds like demos in comparison to past releases, which is a huge disappointment.




Line Up:

· Gregory Lynn Hall: Vocals
· Roger Scott Craig: Keyboards, Vocals

With:
· Billy Liesegang, Ian Bairnson and David Pasillas: Guitars
· Hans Geiger: Drums
· Jimmy Turner: Bass



Essential For Fans Of:

· Roger Scott Craig


Track Listing

· When You're In Love
· All In The Game
· Lonely Heart *
· What Are You Gonna Do Anyway *
· End Of The Game *
· From What You Know Now
· Yesterday Is Gone
· Take Me Home
· Don't Tell Me It's Over
· Blue Skies *

--*Best Tracks

The Poor – Round 1 – Riot Entertainment – Poor indeed. Good God, this isn't poor…its horrible! Aussie hard rockers The Poor where the heir to AC/DC's throne, except for the fact they imploded after one album and AC/DC never died. Their one and only major label album was a huge slice of pub hard rock, but this is terrible. The opening track is a complete embarrassment and most of the remaining tracks are demo quality at best. What's more embarrassing is the inclusion of three demos at the end of the 7 new tracks on offer. To me the whole album sounds like one take demos. Shit songs and shit production. Pass.
Paris Keeling – End Of The Ride (Revisited) – Surgeland – This album is a partnership between guitarist Marty Paris and vocalist Kelly Keeling. Carmine Appice guests and both Don Dokken and George Lynch co-write one song each on the album. The CD is a reissue with new artwork of the same album released in 2007. It didn't take off then and I can't see it taking off now. The quality just isn't good enough. Production ranges from average to a complete shambles in places. Head Straight hurts the ear drums if played on anything over 1. And the songs just don't have what it takes to draw listeners back in for more. They jump from alternative rockers to acoustic ballads to noisy rockers. In a nutshell – disjointed, messy and unfocussed.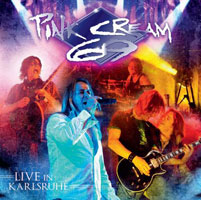 Pink Cream 69 – Live At Karlsruhe – Frontiers Records – Great great band, but never have been convinced of them in a live setting. Not visually at least, as I don't think there's much of a show to watch. Now, listening back is something different altogether. The band is as tight as Jon Bon Jovi's old leather pants and sound terrific. The rhythm section pulsates, the guitars wail and David Readman is in fine voice. Pretty much a fan only release here, but the double CD and DVD offer great value for money, so I guess that makes this an essential purchase for those fans. And mixed by Dennis Ward means you know it will sound great.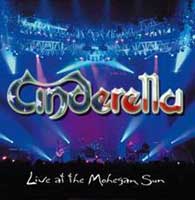 Cinderella – Live At The Mohegan Sun – Frontiers Records – Not really sure I'd rate this as an essential or very exciting release, but this updated version of the American 2005 Extended Versions release does finally include the full show over 13 tracks. Cinderella were a great band, but have slowly faded from relevance due to a lack of…well, anything! Not much touring and no studio album in a decade. Pretty poor stuff. This is a good live recording, but Tom Kieffer's voice has seen better days (way better), so this for me is a marginal release with value for true die-hards only.
Sister Hazel – Release – Rock Ridge Music – US indie rockers Sister Hazel had a real following building there for a while and delivered a couple of cool modern pop/rock releases that really should have gained more attention from the mainstream press. The lead track off this album shows the band heading in a new direction – a stripped back, acoustic driven pop direction with southern/country influence. And by track 3 the band had lost me. Well written and crafted songs yes, but in general – the vibe here is just dull. Not much spark and far too many laid back tracks with that twang creeping in bit by bit. Guitars creep in about track 5, which is most welcomed, but it isn't enough to save this record for me.
Steevi Jaimz – My Private Hell – Cargo Records – Killer album this for fans of sleaze/hard rock with a little glam thrown in for good measure. Produced (and co-written) by the uncompromising Chris Laney, Steevi has never sounded better. The harder edge crunch of the guitars and the in your face production really make it an album that stacks up against most of the competition out there. Chris Laney, Crashdiet and Tigertailz fans will eat this up. Big backing vocals, huge guitars and that same hard rock approach Laney's own solo album featured. Great stuff!
Sweet – Live In America – Indie – One of two versions of Sweet going around, this version features original member Steve Priest (Bass, Vocals) with an all-star band featuring Stuart Smith (Guitars) and Richie Onori (Drums), both of Heaven & Earth fame. Joe Retta is vocalist and does a fine job of the material and it has to be said that this is quite the rocking outfit. The band are tight, the songs executed perfectly and the live recording is authentic and clearly mixed. A fan-only affair perhaps, but at least it sounds credible as the band rips through the Sweet standards such as Action, Fox On The Run, Ballroom Blitz and Hellraiser.
Native Window – Native Window – Star City – When is a Kansas album not a Kansas album? When it is called Native Window and features Billy Greer on vocals with no sign of Steve Walsh. Let's face it – this is everything a Kansas fan could ask for – just in a slightly different package. This is a stripped back, acoustic driven rock album with a more prominent role for violinist David Ragsdale and a more laid back feel to the more intense Kansas material. The songs here are charming, engaging and have a feeling of warmth. Billy sounds great and the production is amazing – super smooth, with a wonderfully balanced mix. For long time fans of Kansas, this record is the equivalent of what the Shaw/Blades record was for Damn Yankees fans. Wonderful!
Voices Of Rock – V2 - High And Mighty – Metal Heaven – From where I sit – this release came and went without a lot of fanfare or chatter. It doesn't help that my review of this is 4 months late, but it really did vanish quickly. The first was quite a gem of a release and on paper the new volume has some great names involved – David Reece, Paul Sabu, Tony Martin, Rob Rock, Paul Shortino. And there you see the difference I think – High And Mighty is more about the metal, with a tougher, heavier sound replacing the straight ahead melodic rock of Vol. 1. But there are some melodic rockers on here – Tony Mills, Mitch Malloy and JLT. Their tracks are the highlight for me, but overall the lesser song strength and the altered direction make Vol. 2 a slight disappointment.
Gregg Rolie Band – Rain Dance (Live) – Indie – Just how tight is this band? They really are super rehearsed and in sync with each other. One things is certain – when playing music as complex as original Santana numbers, or music written with that blueprint in mind, then you have to be good. The 7 piece band, lead by keyboardist Gregg Rolie (Journey, Santana) rip through 12 lengthy tunes in this live set that takes in the new and the old. Expertly recorded, the CD sounds amazing and the mix crisp and clear. The only thing stopping all from buying this is the nature of the music – blues drenched Latin American roots rock – it's not for everyone, but those that get it, will love this.
Fair Warning – Aura – Metal Heaven – This too should have been reviewed months ago as now I have a new Soul Doctor to contend with! If you have somehow missed this and can be persuaded by a positive review – please give this a listen. It really is a fine album and one of the better ones on the Fair Warning catalogue. Nothing overly different about this release, it just features some great songs. The familiar dark guitar tone is in place, the same pomp-fused delivery is there, plus Tommy Heart's passionate vocals as always. 10 tracks and 50 minutes of music is about perfect and there are no fillers here. European melodic hard rock with a pomp twist…at it's finest!
Empires Of Eden – Songs Of War And Vengeance – Rubicon – Fitting title this, as the debut CD from Aussie metallers Empires Of Eden is uncompromising in their sonic attack of the senses, brutal on the ears and filled with double kick-drum madness. In other words, it's pretty damn good. The vocals and overall style have to compare to Iron Maiden, Impellitteri, Rob Rock and those from the old school metal sound. No sign of any trendy nu-metal here. A lengthy album here that might overstay its welcome slightly, but there is a lot to like here for metal fans. The only room for improvement is the overall production quality – a better mix, with vocals in particular needing better levels, will go a long way with these guys.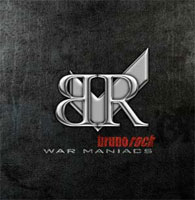 Brunorock – War Maniacs – 7Hard – Italian rocker Bruno Kraler is a cool character and I know he reads the site. He has been on the receiving end of some negative reviews in the past as I simply haven't been able to get into his style of over the top pomp/hard rock/melodic rock. I have been critical of his vocals, which I'm still not really warming to and of the production quality of his albums. That said….War Maniacs is the best album from Bruno to date. Production is far superior than before and the song quality has also taken a leap forward. He's got a great band behind him here – Alessandro Del Vecchio on keys and Bobby Altvater on guitar. Overall, there is some enjoyable European melodic rock moments here with the odd over the top chorus making its mark. A much better all-round record.
Bill Leverty – Deep South – Leverty Music – Interesting left turn here by Firehouse guitarist Leverty. He's taken a selection of songs from the vast catalogue of traditional songs originating from the Southern United States most of the tuned having been around for around 100 years, covering blues, bluegrass, jazz, country and more. A very diverse record and a very roots driven sound with mandolins, harmonicas, electric and acoustic guitars etc… Some inspired guitar playing here and deep authentic vocals from Bill and a female lead on 2 tracks. Bill adds his own twist and spirit to the tunes, which makes for an interesting listen should the mood fit. Not for everyone this – but thoroughly authentic and dare I say a very brave release.
Subsignal – Beautiful Monstrous – ZXY Music – A well thought out, well executed and solid sounding progressive melodic rock album here. German band with a European appeal, but very commercial sound that American fans will appreciate also. A little Marilion without being so depressingly self indulgent and a little Dream Theater without being so intense or dramatic. Long album, long songs, but I like the arrangements and the varied tempo within – well timed and not too complicated. A light and breezy voice makes for easy listening and some very tasteful guitar playing.
Mastedon 3
Frontiers Records
FRCD432
· Produced By: John Elefante


---

· Running Time: 59.53


---

· Release Date: Out Now


---

· Released:


---

· Musical Style: AOR / Melodic Rock


---

· Links: Frontiers

95%


Songs: 93%

Sound: 96%
I haven't had any prior experience with Mastedon – just one of those bands you miss from time to time. But I love John Elefante's voice! Who can forget his incredible Young And Innocent track from the St. Elmo's Fire soundtrack, his other more melodic Elefante project and of course production work with Petra and being a two time member of Kansas.
Mastedon in 2009 is a fair distance from the two hard rocking albums from nearly 20 years back. Mastedon 3 is more reflective of an artist that has matured and takes in all of Elefante's musical influences over the years.
This is one mighty fine record that is a little traditional AOR, a little pomp and a little progressive. The end result is a superb sounding record with some epic moments, some breathtaking arrangements, big harmonies and a brilliant vocal performance from John.
The album impresses on a number of levels. The production and crisp mix are spot on and John's vocals are just heavenly – power and melody at the same time.
The organ soaked melody of Revolution Of Mind is just about everything I love about this kinda of music – genius stuff.
The 6 minute Nowhere Without Your Love is epic AOR with one of the year's biggest and most passionate chorus harmonies. Truly immense and glorious to the note.
A definite Kansas influence here, but nowhere near as much as the 10 minute true epic that follows – One Day Down By The Lake. This tune is absolutely classic 70s rock and classic Kansas, even featuring Kerry Livgren on guitar.
The heart pumping Water Into Wine rocks, while It's About Time offers another true vocal highlight of 2009.
Then another highlight in You Can't Take Anything. Great lead guitar courtesy of Dave Amato and another sensational vocal that wraps around the harmony of the song and strengthens it.
Lying is yet another winner, making this one of the most consistent records of the year.
That's What You Do is another feel good melodic rocker with a punchy verse, but melodically blissful chorus.
Closing the album is a really inspired, haunting cover of the Kansas classic Dust In The Wind. Magic!
New or old to the name Mastedon, this album needs investigating and if you like intelligent AOR with a twist, then just purchase without question. I would have played around with the track sequence a little, but otherwise, the vocals delight, the songs are inspiring and the sound is a million dollar result.

Discography / Previously Reviewed

· It's A Jungle Out There
· Lofcaudio
· 3





Line Up:

· John Elefante: Vocals, Rhythm Guitars, Keyboards
· Dave Amato, Kerry Livgren: Lead Guitars
· Dan Needham: Drums
· Anthony Sallee: Bass
· Dino Elefante: Additional guitars, acoustic guitar, backing vocals



Essential For Fans Of:

· Mastedon
· John Elefante
· Kansas


Track Listing

· Revolution Of Mind *
· Slay Your Demons
· Nowhere Without Your Love *
· One Day Down By The Lake (See You Real Soon)
· Water Into Wine (Fassa Rokka) *
· Questions (It's About Time) *
· You Can't Take Anything *
· Lying *
· The Western World
· That's What You Do *
· Dust In The Wind

--*Best Tracks

Blanc Faces Falling From The Moon
Frontiers Records
FRCD431
· Produced By: Brian & Robbie La Blanc


---

· Running Time: 47.51


---

· Release Date: Out Now


---

· Released:


---

· Musical Style: Melodic Rock/AOR


---

· Links: Frontiers

91%


Songs: 90%

Sound: 92%
The La Blanc Brothers delivered a strong classic AOR themed debut album three years back. A little too much time between records, the legacy of Blanc Faces hinged on the duo delivering an album to prove the debut was no one-off and they were capable of continuing to deliver. Well, Falling From The Moon does deliver.
There are no surprises here and nothing we didn't hear on the debut, but that's ok. The formula remains intact, but this time around everything has been done better.
The production is much stronger and the super crisp mix (from Dennis Ward) gives every layer room to breathe. The performances are terrific – especially the vocals and the songwriting. The album delivers some highly catchy commercial American AOR.
You don't get much better than the opening duo of I Come Alive and Falling From The Moon. The vocals have a little Mecca/Joe Vana feel to them, letting emotions come to the fore in the ballad Everything.
It's All About The Love showcases the extreme commerciality of the record, with 80s keys giving the album its poppiest moments. It's here and a few times elsewhere that things tend to get a little cheesy, but that is outweighed by the gems like the moodier Deep In The Heart.
That's where I'd like to see the guys take their music – the punchier side of things, such as this track, Don't Take It Away and I Come Alive.
The Survivor-esque ballad Light Of The World is another superb moodier track and I Will is like Glass Tiger goes Midwestern AOR.
The big ballad Fly is another Mecca moment and closes the album in style.
This is a great traditional American AOR record that will delight fans of the debut and perhaps convince a few newcomers also with the increased quality. It's a little too "nice" in places and pink and fluffy in spades, but the performances cannot be questioned. Where to from here guys? I think a little darker might suit them, but keep the great vocal style in tact whatever you do.

Discography / Previously Reviewed

· Blanc Faces
· Falling From The Moon





Line Up:

· Robbie La Blanc: Lead Vocals, Rhythm Guitars
· Brian LaBlanc: Vocals, Bass
· Kyle Woodring: Drums
· Butch Taylor, Michael Patzig: Lead Guitars
· Jeff Batter: Keyboards



Essential For Fans Of:

· Blanc Faces - Blanc Faces
· Mecca
· Survivor


Track Listing

· I Come Alive *
· Falling From The Moon *
· I Swear To You
· Everything
· It's All About The Love
· Goodbye Summer
· Deep In The Heart *
· Don't Take It Away *
· Like A Believer
· Light Of The World
· I Will
· Fly *

--*Best Tracks

Markonee See The Thunder
Escape Music
ESM199
· Produced By: Markonee & Oderso Rubini / Mixed: Beau Hill


---

· Running Time:


---

· Release Date: Out Now


---

· Released:


---

· Musical Style: Hard Rock


---

· Links: Escape Music

85%


Songs: 82%

Sound: 89%
This is one of those albums that needs repeat listens to appreciate. I didn't get into it at all first couple of listens, but over time it does reveal its charms.
See The Thunder is what you would have to describe as a fairly straight forward hard rock release from this Italian outfit. The album is self produced, but mixed and mastered by Beau Hill, so the sound is pretty tight.
It is one of those to the point, no frills affairs. Not the catchiest material ever, nor the best musicians ever, but overall very neat and tidy and something that is going to appeal to fans of European hard rock.
The vocals of Gabriele Gozzi need a little getting used to. When he's at his best he sounds a little like Little Angels' frontman Toby Jepson – and the band has that melodic guitar/bass/drum sound that Little Angels had.
The punchy hard rocker Shores Of Another Sea best illustrate this, as does the following sleaze rocker The Big K.
There's some good rock n roll highlights in The Cross Between The Lies and the more melodic Brand New Day and the keyboard lite Cherry Blossom.
Closer I Believe In Father Christmas has nothing to do with Christmas at all, but still manages to deliver a good strong chorus and closes the album with a punch.
There's definitely an element of British hard rock to these guys, despite being from Italy. A decent straight forward hard rock release with definite charm. A strong sophomore release, but more will be needed next time if they are to establish themselves within the scene.

Discography / Previously Reviewed

· The Spirit of Radio
· See The Thunder





Line Up:

· Gabriele Gozzi: Vocals
· Stefano Peresson: Guitars, Keyboards
· Ivano Zanotti: Drums
· Luigi Frati: Bass
· Carlo Bevilacqua: Guitars



Essential For Fans Of:

· Little Angels
· AC/DC


Track Listing

· Way 2 Go
· Woman & Whisky
· See the Thunder
· Shores of Another Sea *
· The Big K *
· The Cross Between the Lines *
· Brand New Day
· Back on Me
· Cherry Blossom
· I Believe in Father Christmas *

--*Best Tracks

Angel House The Gun, The Love And The Cross
Escape Music
ESM200
· Produced By: Mark Stuart


---

· Running Time: 44.58


---

· Release Date: Out Now


---

· Released:


---

· Musical Style: Hard Rock


---

· Links: Escape Music

70%


Songs: 73%

Sound: 67%
Angel House has been around several years and this is their second full length release.
Based in Birmingham, UK, the band centers their sound around traditional British hard rock and a dash of bluesy free flowing sleaze, a la The Almighty and AC/DC.
I must say that I have tried and tried, but I'm still struggling with this album. I just don't see it having the wider appeal of some other titles released this year.
Rough and gruff vocalist Pete Easthope is one issue – I don't feel his voice is strong enough to make any kind of impact.
The music itself is ok – but very loose, very raw and very underdone as far as production.
The energy of the record is undeniable and I imagine these guys would sound much better live. But on record it falls a little flat and is missing that sonic impact required to elevate what are some decent songs into another league.
Lots of guitar here and a loose, energetic feel and definitely designed to be played loud.
While the style is something no other release delivers at this current time, it perhaps is still not quite memorable enough to stand out beyond a core fanbase and I think this release will struggle to find an audience.

Discography / Previously Reviewed

· World On Fire
· The Gun, The Love And The Cross





Line Up:

· Pete Easthope: Vocals, Guitars
· Simon Cooper: Drums
· Phil Easthope: Bass



Essential For Fans Of:

· The Amighty


Track Listing

· This Spirit
· Iron Rails
· Day By Day
· House Of Law
· Heaven Tonight
· Hit The Target
· Breakout
· Soul Breaker
· The Last Song
· When The Water Gets Too High


Kings Of Modesty Hell Or Highwater
Escape Music
ESM
· Produced By: Kings Of Modesty


---

· Running Time: 50.38


---

· Release Date: Out Now


---

· Released:


---

· Musical Style: Melodic Metal


---

· Links: Escape Music

88%


Songs: 86%

Sound: 90%
A strong debut here – made more credible no doubt by the several years of playing together the band has under their belt.
Kings Of Modesty are a big, loud in your face rock band from Finland – specializing in the style of melodic metal that has made big names out of Leverage, Nightwish and Jorn Lande.
There are strong melodic ties here – lead vocalist is Jason Flinck of Brother Firetribe (Bassist) and the album is mixed by Leverage guitar wizard Torsti Spoof with Jari Mikkola.
The sound is obviously big and the tempo matches. This is an at-times furious, kick drum fuelled assault on the senses, with soaring vocals, huge guitar riffs and solos plus a pounding, relentless rhythm section. But all the while the vocals of Flinck keeps things melodic and flowing.
Never Touched The Rainbow may be the boisterous opener, but Hourglass is my pick for melody driven metal.
What I like about this album and others that I've rated well over the years, is the band's ability to really deliver some heavy tunes, but always produce a memorable hook and chorus to come back to. The keyboard friendly Staring Eyes is a great example of that. In between some melodic numbers are true metal epics like Hell Or High Water and Miracle.
The only slower numbers are the moody Once Upon A Time and the closing ballad Two Hearts Collide.
If you like it heavy and delivered with that unmistakable Scandinavian style, then Kings Of Modesty is yet another fine release to check out. Super heavy in places, but always melodic, it makes a fine driving record or one to blow out the cobwebs on any occasion.

Discography / Previously Reviewed

· Hell Or High Water





Line Up:

· Jason Flinck: Vocals
· Samuel Hjelt: Guitars
· Raino Simoinen: Drums
· Henrik Tuura: Bass
· Mikael Hjelt: Keyboards



Essential For Fans Of:

· Leverage
· Brother Firetribe (but heavier)


Track Listing

· Never Touched The Rainbow
· Hourglass *
· Deep Down
· Staring Eyes *
· Hell Or Highwater *
· Suicidal Mission
· Once Upon A Time *
· Tailspin
· Miracle
· We Will March Our Way
· Two Hearts Collide *

--*Best Tracks