REVIEWS FROM 2011:
| | |
| --- | --- |
| Fiona Unbroken | Indie/Cargo |
· Produced By: James Christian


---

· Running Time: 40


---

· Release Date: 2011


---

· Released:


---

· Musical Style: Melodic Rock


---

· Links: Fiona

85%


Songs: 90%

Sound: 80%
Great to hear Fiona back for the first time in way too long. Her comeback album sees her teamed up with Tommy Denander, who delivers his usual guitar/programming style to compliment Fiona's powerhouse vocals. And then there's input from the magic pairing of Robin Beck and James Christian. James helps produce and Robin joins in on a duet for the classy ballad This Heart. I've always been a fan of Fiona's tone and it's great to hear that again on some new material. The album is a little varied. It takes in traditional melodic rock in most places, but also pushes into a more contemporary sound in other areas.
Loved Along The Way is almost a House Of Lords style track, especially with backing vocals, mixed with Fiona's traditional vocal. Broken is heavier and a little more contemporary; I've Released You has a feel good grove and killer chorus; the reworking of Shadows Of The Night is as good as the original aside from the production perhaps. The only songs I'm not sold on is Get Yer Kix and the annoying, whining vocal on Salt On My Wings.
I Love You But Shut Up is a bit of fun and you could hear Shania Twain doing that justice; the ballad Everything You Are closes out the album in grand classic melodic rock style. My only issue – the varying style of the production. Some tracks are full band, some are too obviously programmed (Mr. Denander's trademark) and overall the whole album sounds a little rough compared to some others out there this year.
I don't think the quality of production gives the songs their best chance of shining, but it is still a recommended release for Fiona fans and Robin Beck fans etc…

· Produced By: Mitch Malloy & Victor Broden


---

· Running Time:


---

· Release Date: 2011


---

· Released:


---

· Musical Style: Melodic Rock


---

· Links: Mitch Malloy

91%


Songs: 92%

Sound: 90%
Mitch Malloy has done everything possible to recreate his debut album here and one minute of I'm The One and you know he's on the right path. In fact, this is almost a remake of Anything At All. And so it continues. Falling To Pieces is an uptempo rocker worthy of the debut; Carry On is a great commercial rock ballad; Love Song is a great rocker with the unmistakable guitar work of Keith Scott (Bryan Adams). Love that tone! The updated sound and style of Shine is gone, but there is still a slight country vibe reflecting Mitch's home town of Nashville. The album features a bunch of guests like CJ Vanston, Phil Collen, Hugh McDonald, Leo Lioni, Pete Lesperance to name a few.
This really is a solid album of upbeat tunes and the closest thing to Mitch's debut album that I have heard from him. Production is in that raw/live vibe, which contains a lot of energy, but perhaps not so much of the finesse we are used to hearing from Mitch.
But, great vocals and great songs – I can't see anything here to complain about. Essential for all fans of Mr. Malloy.

· Produced By: Tony Clarkin


---

· Running Time: 70


---

· Release Date: 2011


---

· Released:


---

· Musical Style: Melodic Rock


---

· Links: Magnum

89%


Songs: 87%

Sound: 92%
Evolution is another re-recording project – this time taking the best of recent work since reforming and giving it a better production than was affordable at the time. Good idea I guess, but for me, the weakness in some of Magnum's more recent material was not with the production, but rather the songwriting. They were just not the Magnum of old.
So this collection gathers songs I already think were among the best of the last several years and needlessly improves them. That's still a cool thing I guess and this is a great little collection, but what it does is gives me a strong compilation to play instead of wading through three separate albums that I found faults with.
What I think is absolutely worth the price of admission here is the two brand new songs. They are simply fabulous and really hint back to the classic Magnum pomp and melody we all love. The band's last album The Visitation was superb and now these tracks just make me want Tony Carkin to get busy and keep writing in this style for the next album hopefully in 2012?
The Fall is a gloriously melodic pompish feel good mid-tempo anthem and Do You Know Who You Are? is a complex 7 minute track of varied pace that again captures the attention of this long time fan.

Adrenaline Mob – Adrenaline Mob EP – Indie – The first of several Mike Portnoy side projects is this debut EP featuring the talented and always popular Russell Allen on vocals. Heavy, aggressive, old school metal, mixed with contemporary vibe and a super heavy down tuned guitar sound. I wasn't sold on the opening track, which only leaves 4 more, but the second track is a real attention getter, with a menacing, yet appealing chorus vocal. The forth and fifth tracks are also very engaging. If the guys can deliver this quality over the course of an album, it will be one of the metal highlights of 2012.
Adelitas Way – Home School Valedictorian – Virgin Records – Heavier, bolder, more in your face and yes, better songs. This album deserves so much more attention. Prime A-Grade modern rock at its aggressive best, but with melody and memorable riffs. And without those horrid nasally vocals most modern rock singers feel they need to sing with. The guys slow it down for mid-tempo and more melodic songs too – there are several potential hits here and the fact they aren't already all over radio shows how utterly corrupt and banal that side of the industry has become. Not quite as intense as something like Shinedown, but equally appealing to me as a melodic rock fan with an ear for really well played melodic modern hard rock.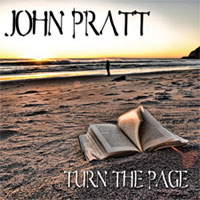 John Pratt – Turn The Page – Indie – The vocalist of Firefly and industry veteran has summed up the best of his career with this 13 track release, recorded over the last year or so and culled from tracks from his solo past - unreleased previously, as well as some select Firefly tracks re-recorded by a star lineup of musicians including John Thomas: Guitars (Firefly, Toni Childs, Vixen), Wally Minko: Piano (Greg Rollie Band, Jean Luc Ponti), Ron Wikso: Drums (Greg Rollie Band, The Storm, Foreigner, Cher, Firefly), Lance Morrison: Bass (Don Henley Band) and more. Pratt's vocals have always been an acquired taste – there's a certain rasp there and an edge that ensures originality.
That said – I haven't heard him sing better than on this release. And the tunes selected give his voice the best chance to shine, both emotionally on the ballads and power with the harder edge tracks. And the production and performances of course are terrific – look at that lineup! Some tasty melodic tracks on here and some cool ballads with orchestral arrangements. Well worth a listen if you are looking for something a little different, yet melodic, and essential if you have any Firefly material in your collection.
Strange Karma – Volume 1 – FnA Records – What a strange little album this is! Wow, no idea how to summarize these guys. Especially with the over the top semi-alternative hard rock of the opening track. Then there's Down And Out – featuring vocals that are both raspy and gruff and falsetto at the same time. The Darkness could learn from these guys. This is one eclectic piece of music - dramatic, operatic, symphonic, alternative and just plain hard rocking. Not sure I even like it – but I respect it! There's a lot of craft and a lot of thought that's gone into this record and while I could never recommend it to the pink and fluffy brigade, I could suggest those that like something off the wall give this a close listen. Entertainingly weird!
Bang Tango – Pistol Whipped In The Bible Belt – ? – What the hell happened to these guys? Their totally unique sound got lost along the way and now they are a hybrid of the quirky original sound mixed with a cheap knock off of the Beautiful Creatures sound. Those were good albums. This isn't. I just hate the approach here. I don't like the sound or style and the songs just don't grab me at all. For an artist with some pretty intelligent music behind him, I don't get Joe LeSte's latest opus. There are a few decent tunes, but nothing I would call classic and it's a hard call to find something truly memorable on this rough and in your face hard rock record.
Crossfade – Secret Love – Indie – Who do you call if you want to make a smooth ass Westcoast album? Goran Edman of course. With this, the second album from Crossfade, Goran gets to shine yet again with his supersonic smooth voice. There is a little AOR on here, but it's nothing like Street Talk in style. This is pure Westcoast pop, with a jazzy feel at times and plenty of soft piano passages and gently played guitar solos. There's horns and the like…the overall sound making Toto sound like Napalm Death. While it's too soft and jazzy for my personal taste, it is superbly played and produced. Fans of the debut will get an equal serve of value here and those looking for some candlelight music should investigate this. Just don't go on any long drives with only this in the CD changer.
Nitroville – Can't Stop What's Coming – Indie – Sorry, not good enough to compete in this scene in 2011. Female fronted southern influenced hard rock n blues, with emphasis on bar room boogie. Trouble is, the whole album sounds the same. Apart from maybe 2 tracks that lift the tempo, the rest is mid-tempo guitar driven bluesy rock with decent vocals, but no hooks that stand out and a repetitive sound that fails to make one track stand out from another. Production is ok, but without more variety, this all sounds the same after 3 or 4 tracks.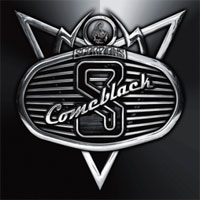 Scorpions – Comeblack – Sony Legacy – Comeblack is a largely pointless release after the band's excellent last studio album. So the band re-records some classics to get control of the tunes. None of them really needed it – the originals sound great still. So that takes care of 7 tracks and then we get 6 pretty horrible covers. I mean Tainted Love…seriously? The original may be an 80s classic, but ready to be rocked up it ain't. Horrible. Children Of The Revolution? It's modernized and listenable I suppose. Tin Soldier is a brilliant song destroyed here and Ruby Tuesday? Yikes. Pointless and avoidable. Way to screw up some good work guys!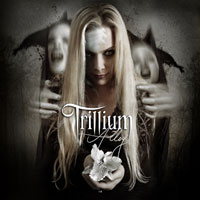 Trillium – Alloy – Frontiers Records – Vocalist Amanda Somerville's Trillium album (not to be confused with Trillion or Trivium) is a dark gothic slice of dramatic melodic metal that is well sung and well executed, well produced…but untimely not overly exciting. Fans of female fronted dark and moody metal will find some attraction here, but as far as melodic metal, there's not so much of the melodic and no real emphasis on choruses or defining hooks. Plus the pace is a little one-sided. I like it heavy, but I like those hooks and this didn't really blow me away at all. Her album with Michael Kiske was far superior.
Steel Panther – Balls Out – Universal – It's all about the setting. And the mood. Play this at the wrong time and its puerile nonsense of the highest order. Play it at a party or when half loaded or out on the freeway perhaps and it's the stuff of genius. I mean Just Like Tiger Woods should be up there for a Grammy surely? The debate rages – the music is absolute knock out stadium hard rock stuff and vocalist Saenz is simply wonderful. The band is beyond brilliant live and that's where I think they work their best magic. If we are honest about it – the only purpose of these albums are to keep the band on the road and give fans something to listen to between gigs.
But the joke has worn out on me personally and this kind of piss-take album filled with the worst lyrics since Kiss can only be played on occasion. It's not about having a sense of humor or not – this is great stuff – but it really isn't a record you play for every day enjoyment.
Status Quo – Quid Pro Quo – 101 Distribution – If hard rock stadiums had AC/DC, then bar rooms had Status Quo. As loyal as a blood hound as and regular as baked bean eating monk. And this is their 497th album. I was told to check it out and glad I did. Bar room boogie and down home stripped back rock n roll at its best. You'd hardly know these guys were 100 years old. Very consistent and nothing but classic Status Quo rock n roll.
Captain Blackbeard – Captain Blackbeard – Indie – Who are they? Good question. The band is a Swedish melodic rock band that just recorded their debut CD with producer David Castillo (Opeth, Katatonia). This isn't melodic rock, nor hard rock, nor glam/sleaze. It's a bit of all of the above. They can't be pigeon holed and the music is quite varied. But it sounds good and is no-frills fun.
Houston – Relaunch – Cutting time between new studio releases, the Swedish AOR stars instead throw a couple of acoustic versions together with 7 cover tunes. The debut was sugary sweet Swedish AOR and this EP just reinforces the band's credentials. Great choice of obscure AOR covers (Dakota, New England, Touch, Airrace, Laura Branigan) – all recorded with the ultra-smooth sound of the debut. I love their take on the covers – very authentic and very 80s (as was the debut). If this was 1982, this would be a smash hit. Can't wait for studio album #2.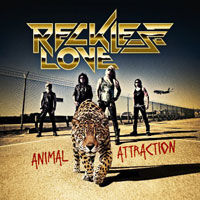 Reckless Love – Animal Attraction – Universal Music – The debut album was good, but suffered a little from the heard it al before syndrome. The band's second album improves those areas lacking from the debut, but at the same time, it gets sidetracked with unnecessary musical experimentation that just doesn't make sense for whatever the band is trying to achieve. So once again you have an album that's half great, half filler. The Leppardesque opener Animal Attraction rocks; Born To Break Your Heart is solid commercial hard rock; the heavily programmed Hot and Dirty Dreams are both too cheesy and the programming sounds out of place; Fantasy is 80s cool; Dance is just WTF?; On The Radio is melodic rock bliss. The band just doesn't know what direction to take and fail to hit a proper stride at all. Plus some really juvenile lyrics spoil this album.
Beggars & Thieves We Are The Broken Hearted
Frontiers
FRCD536
· Produced By: R. Bernard Mann


---

· Running Time: 43


---

· Release Date: 2011


---

· Released:


---

· Musical Style: Modern Melodic Rock


---

· Links: Frontiers

95%


Songs: 93%

Sound: 97%
Beggars & Thieves were the untimely victims of the horrid grunge scurge that wiped away so many bands that deserved better. The debut album remains one of the truly epic melodic rock albums of its time (1990) and the ditched second album (later eventually released by MTM in the late 90s) was also impressive. The band lives on its emotions and the skilled songwriting of Ron Mancuso and the passionate vocals of Louie Merlino. They weave this emotive style of delivery around epic melodic rock songs that were destined to be stadium killers. Then there was grunge…
Thankfully the duo of Ron and Louie remained friends and lived in close proximity. A later release The Grey Album didn't hold the spark of the band's first two. Then there is that horrible decade long gap, but after I made contact with Louie while working on plans for Angelmilk Records, we managed to get the guys to the UK for a guest spot at Firefest where I first heard new demos the guys were working on. They were very modern and I had some fear of how fans would accept an updated Beggars & Thieves.
But why shouldn't a band update themselves from a sound now 20 years in the past? It's that old 'thin line' conundrum. How updated is too modern and how much should a band play on their classic sound?
For all bands still pondering the answer – Loverboy's Just Getting Started is one album you need to hear. And perhaps this is another.
My first couple of spins of this new album and I was left disappointed. I missed those anthems. But this is why I never rush my reviews. The benefit of letting time pass is that you get to know that an album can yield a completely different result from first impressions – as evidenced in the case of We Are The Brokenhearted.
A few tunes immediately stood out as great, but the rest I thought was too similar and to slow. But there was that magic ingredient again – something that kept making me want to put the CD on day after day. And the listener is rewarded for doing so.
Yes, this is a fairly mellow album and the tempo is very similar throughout and the anthems really aren't anthems in the traditional sense. But there is so much to listen to here and at the heart of this album is some very intelligent songwriting and complex arrangements.

The way We Come Undone starts sums up the album. That unmistakable tension that Beggars & Thieves songs contain is right there and it builds as if it's ready to explode, but rather just holds out a little and simply kicks into mid-tempo pace.
This is still a classic B&T anthem, with the emotion and mood clear to all. Louis has a voice I could listen to all day long. This is B&T 2011 and I am happy as hell to hear them back.
Again, as if to lay the foundation for a mellower album than expected, the second track Oil & Water is a slow, super intense 6 minute song that feels out of place after the anthemic opener. But the quality of the song is unquestionable. Subtle, but catchy and a great moody vocal over the top of a lot of instrumentation.
Innocence picks up the tempo a little. It's modern and it's intense and the short and its intense and the chorus grows on you top of a lot of instrumentation. quality of the song is unquestionable. The chorus grows on you. There is so much going on within the song, it really does take several listens to get into. But again, class always shines through.
Back to slow and moody again for Never Gonna See You Again, a song that defines the term moody. It is unmistakably B&T, but at the same time you can hear modern pop/rock influences like U2/Coldplay etc in there. A mix of electric and acoustic guitars are threaded through the song.
Beautiful Losers is another very modern song with no real stand out chorus, requiring more listening to absorb it in full. An extended guitar solo wails slowly in the background. The melodies are there – they just take time.
Seven Seconds is dark, moody and modern again. It is a confronting song – a little more uptempo, but no anthem here – just in your face guitars and vocals. It actually reminded me of the modern vibe of Rick Springfield's Venus In Overdrive album – the song 3 Warning Shots in particular.
Not before time is a return to the more classic B&T sound. Stranded is one of just 3 or 4 tunes that could have been lifted from any prior B&T album. I love it – a great melodic verse and a cool chorus. It works alongside the other material as it provides a break in the intensity.
Wash Away is a slow acoustic ballad with a terrific vocal and a memorable chorus too.
Midnight Blue heads back into modern rock territory, with production effects and a dark, uptempo, almost punkish feel to it. More musical diversity in play! Great chorus though and lots going on again.
We Are The Brokenhearted closes the album as it started – with a classic B&T anthem, filled with emotion, angst and a big killer chorus…compete with a singalong.
A really great example of an old band coming back, updating their sound to contemporary+, but still retaining much of what made them great in the first place. That brooding intensity remains and full credit must go to Ron Mancuso for some terrific songwriting and well thought out song structures and arrangements. There is so much going on within the album – many many layers – the mix is incredible to allow this all to breathe and shine through.

Discography / Previously Reviewed

· Beggars & Thieves
· Look What We Created
· The Grey Album
· We Are The Broken Hearted





Line Up:

· Louie Merlino: Vocals
· Ronnie Mancuso: Guitars
· Tommy Price: Drums
· Enzo Penizzoto: Bass
· Gregg Fox: Keyboards



Essential For Fans Of:

· Beggars & Thieves
· Modern Melodic Rock


Track Listing

· We Come Undone *
· Oil & Water
· Innocence *
· Never Gonna See You Again *
· Beautiful Losers
· Seven Seconds
· Stranded *
· Wash Away *
· Midnight Blue
· We Are The Brokenhearted *

--*Best Tracks

| | |
| --- | --- |
| Paradise Inc. Time | Avenue Of Allies Music |
· Produced By: Paradise Inc & Paul Logue


---

· Running Time: 53


---

· Release Date: 2011


---

· Released:


---

· Musical Style: Melodic Hard Rock


---

· Links: Avenue Of Allies

87%


Songs: 88%

Sound: 85%
I was contemplating signing these guys to MRR initially. I think they have something special and I think with time, they can grow into one of the bands of this scene.
The band is from Brazil, with the exception of well-known German vocalist Carsten "Lizard" Schulz as their frontman.
In adding Carsten into the mix, the band's natural style has been tweaked, bringing Schulz' Evidence One sound to the band's own – which I think strongly aligns with former Colorado rockers Guild Of Ages.
So if those names bring a smile to your face, Paradise Inc. is for you. Add in the fact that Eden's Curse bassist and songwriter Paul Logue is involved with writing and production, the reasons for buying this continue to climb.
With all those elements written about, it's down to the songs. And Time does not disappoint. It is a very strong debut album, with a great collection of powerful tunes mixing guitar and keyboards, plus layers and layers of harmony vocals.
This is a very moody record, with a certain dark vibe, but not limited to that style. The songs are quite commercial and certainly very catchy.
Highlights include (but not limited to); Time (storming opening with big beat); Who's Fooling Who (highly catchy commercial melodic rock); I Will Wait (dark and brooding ballad); No More Mistakes (Guild Of Ages indeed!); Set Me Free (catchy, anthemic); Not In Paradise (rocker featuring Doogie White).
A little different than some of the standard melodic rock style delivered by others, but the twist is in the band's favor, as this is an engaging and interesting record with a solid selection of songs and a great sounding production.

Discography / Previously Reviewed

· Time





Line Up:

· Carsten "Lizard" Schulz: Vocals
· De Grigo, Marcos Peres: Guitars
· Allan Juliano: Drums
· Rick A: Bass



Essential For Fans Of:

· Guild Of Ages
· Paul Logue
· Evidence One


Track Listing

· Time *
· Close Your Eyes
· Who's Foolin' Who *
· I Will Wait *
· Wait And See
· No More Mistakes *
· You
· Set Me Free *
· Steel Or Stone
· Not In Paradise (Feat. Doogie White)
· Steel Or Stone (acoustic)

--*Best Tracks

| | |
| --- | --- |
| Angeline Disconnected | Avenue Of Allies |
· Produced By: Jocke Nilsson


---

· Running Time: 53


---

· Release Date: 2011


---

· Released:


---

· Musical Style: AOR


---

· Links: Avenue Of Allies

88%


Songs: 88%

Sound: 88%
Angeline is yet another Swedish AOR outfit, following up their independently released debut, which definitely raised some attention. Their new album sees them pick up where the debut left off – and improving on all facets of their game to deliver this engaging and enjoyable record.
The guys have toughened up their sound a little – moving more into melodic rock territory and a little less of their AOR sound. The album is also more consistent than the debut and showcases a band on the rise.
I'm enjoying many of the tracks on here – the album has that kind of feel that the Harem Scarem debut did. It's just consistent, mid-to-up tempo tracks with good hooks and likable vocals.
Highlights are many – from the brilliant When The Lights Go Down to the more intense Falling Into You and the modern rock infused Take A Little Time.
Elsewhere Run Run Run has a faster tempo; the ballad Found has a very contemporary radio friendly sound; Solid Ground is a feel good melodic rock gem.
The last couple of tracks I am not into so much, but prior to those, there isn't a single note out of place.
Better than the enjoyable debut, which is what you want a band to do. Getting a little tougher suits the band and the album has a feel good quality to it. Definitely worth checking out for fans of AOR-meets-melodic rock.

Discography / Previously Reviewed

· Confessions
· Disconnected





Line Up:

· Locke Nilsson: Vocals & Guitar
· Janne Arkegren: Guitars
· Tobbe Jonsson: Drums
· Uffe Nilsson: Bass



Essential For Fans Of:

· Harem Scarem
· Scandi AOR


Track Listing

· When The Lights Go Down *
· Falling Into You *
· Take A Little Time *
· I Had Enough
· Run Run Run
· Found *
· Disconnected
· In Times Like These
· Solid Ground *
· If It's The Last Thing I Do
· First Time Around
· Way Down

* --*Best Tracks

| | |
| --- | --- |
| Soul Seller Back To Life | Avenue Of Allies Music |
· Produced By: Alessandro Del Vecchio


---

· Running Time: 57


---

· Release Date: 2011


---

· Released:


---

· Musical Style: Melodic Rock


---

· Links: Avenue Of Allies

84%


Songs: 85%

Sound: 84%
Good stuff this for fans of European traditional style melodic rock and AOR. The band is Italian, but don't suffer from any regional accent issues or sound provincial. They just sound like a decent melodic rock band – which of course they are.
I won't say the material is anything overly original or unfamiliar to fans of these kinds of bands – the ones that work hard, make strong records, believe in their craft….but also ultimately don't have the name power to break outside this scene we are all part of.
That means their sales potential is limited, but we are a loyal group of music lovers and these guys deserve your attention.
This is very melodic 80s friendly rock without sounding dated, with a strong production (courtesy of Alessandro Del Vecchio once again!) and some catchy tunes like the opening Wings Of Freedom; the anthemic All I Can Promise; the uptempo Keep On Moving (duet with Oliver Hartmann); the rocking Back To Life again; the Bon Jovi-esque ballad Hell Of Tears; and the epic 6 minute rock n roll close out Beautiful Heretic's Dreams.

57 minutes and 12 tracks is maybe about 10 minutes too long (most of the track here are 5 minutes plus in length). A little editing to bring them in around 4 minutes might have made for a tighter album overall. But there is a lot to like here for fans of easy going melodic rock.

| | |
| --- | --- |
| Iain Ashley Hersey Vintage Love: Best Of | Avenue Of Allies |
· Produced By: Iain Ashley Hersey


---

· Running Time:


---

· Release Date: 2011


---

· Released:


---

· Musical Style: Hard Rock / Guitar


---

· Links: Avenue Of Allies

80%


Songs: 75%

Sound: 85%
This 15 track Best Of gathers tracks from Iain's first 3 albums. I compare Iain's album to that of Stuart Smith's Heaven And Earth releases – classic blues influenced Deep Purple/Rainbow style melodic hard rock with plenty of guitar accompanied by a plethora of guest stars (vocalists and musicians) to make up each album.
Except that each release hasn't been as good as the H&E releases. The production isn't in the same league and the songs aren't as memorable.
Even with this 'best of' there are a few fillers. But to be fair – Iain is a fine guitarist and he just needs to improve on a few elements to become competitive in the market place of 2012.

| | |
| --- | --- |
| Doogie White As Yet Untitled | Metal Mind Productions |
· Produced By: Pontus Norgren


---

· Running Time: 47


---

· Release Date: 2011


---

· Released:


---

· Musical Style: Melodic Hard Rock


---

· Links: Doogie White

90%


Songs: 90%

Sound: 92%
Now this is a great traditional melodic hard rock record. Doogie White has been sitting on this for a little while waiting for the right opportunity to release it. Finally the time has come and fans can be treated to some high energy Doogie style (oo-er!), Deep Purple hard rocking brilliance.
An all-star line-up of Pontus Norgren, Marcus Jidell, Neil Murray, Paul Logue, Derek Sherinian and Patrick Johanson gather to deliver a terrific set of songs that are basically broken into two styles.
The first is the typical Doogie style hard rock that mirrors his involvement in Rainbow – deep churning hard rock with that powerhouse energy as displayed on the double time opener Come Taste The Band; the moody and heavy Dreams Lie Down And Die, the brilliant Times Like These and fun hard rock of Living On The Cheap In Style.
Then there are a few tracks that seem to channel classic AC/DC, like Time Machine, Catz Got Your Tongue and Lonely – all three tracks I'm sure AC/DC would be proud to call their own.

So there's a little back and forth style wise here, but the whole album is marvelously intense and engaging and totally in your face. Doogie sounds amazing and the production is crisp and powerful.

| | |
| --- | --- |
| Coastland Ride On Top Of The world | Avenue Of Allies Music |
· Produced By: Coastland Ride


---

· Running Time: 47


---

· Release Date: 2011


---

· Released:


---

· Musical Style: Westcoast/AOR


---

· Links: Avenue Of Allies

70%


Songs: 65%

Sound: 70%
One word comes to mind on listening to Coastland Ride. Pleasant. Now that could be the kiss of death or the kind of word that gets your attention.
These Swedish lads perform a style of laid back Westcoast pop/AOR that could only be described as pleasant. It isn't challenging in any way and it doesn't get any heavier than rock-lite (the kind of Westcoast/AOR as delivered by Tim Feehan, Joseph Williams or Mark Spiro).
This is very laid back for the most part. It's very well played, but the style is going to have to appeal for this album to suit. The guys mix guitars with keyboards and organ, adding in some brass on occasion and additional percussion.
Where the album sounds best to me is when it picks up the pace a little on proper AOR tracks like the opening Act Of Faith; the Tommy Denander-ish Strange Confusion; and the Spiro-like Wait.
The rest is Westcoast pop and to be honest – not the best example of it that I've heard in recent times.

The album has taken some 9 years since the band's debut, and to be honest I expected better. Just a little too soft and too polite.

| | |
| --- | --- |
| Roxx Gang Boxx of Roxx | FnA Records |
· Produced By: Roxx Gang


---

· Running Time:


---

· Release Date: 2011


---

· Released:


---

· Musical Style: Hard Rock


---

· Links: FnA Records

85%


Songs: --%

Sound: --%
Roxx Gang is another one of those cult US rock bands that never quite made it, despite having the ability. A few years too late perhaps, as the 80s boat had certainly sailed once the Roxx Gang sophomore release hit the streets in 1995 following their slow-burn debut in 1988.
But the band managed to make 5 studio albums in total, with the duo of Kevin Steele (vocals) and Stacey Blades (guitar) racking up a legion of fans. This release is a really nice collector's piece for established fans of the band.
Disc 1 is a 'best of' collection in great audio quality, while Disc 2 is a rare "official bootleg" from a Dallas show in 1989. Not too shabby audio for its age and thoroughly energetic and over the top. The third Disc is a DVD of the band's clips – 7 in total. All of this is packaged in a double jewel case with a full booklet including new liner notes written by Malcolm Dome.

It's a very nice package and I think will be of great appeal to anyone that followed the band then or now.

Royal Blood
Thanks Seattle...For Killing My Band And My Dreams
FnA Records

· Produced By: Royal Blood


---

· Running Time: 75


---

· Release Date: 2011


---

· Released:


---

· Musical Style: Hard Rock


---

· Links: FnA Records

87%


Songs: 88%

Sound: 80%
Royal Blood was yet another band killed off by Seattle, and as the album title suggests, the band hasn't forgotten about it. This archive release was the band's production demos that were recorded in 1992 ready to shop to the world, only to discover that the grunge scurge had neutered all the A&R reps at major labels over the USA. So the album was shelved and the band disappeared.
Featuring singer Eric E. Golbach; bassist Rocky Newton (MSG) and shred guitar star Alex Masi, the 16 songs here show what the band had in mind and I think they were unlucky not to get that shot. Just that little bit too late to the party sadly, thanks to a saturated market of releases.
There are some fine songs here and some wonderful shred/solo/riffing from Masi. It fits the raspy power vocals of Golbach. And upon reflection, the songs here were pretty contemporary for the time. They could have slipped in as a band mixing the old (80s) with the new (90s), but really…at that time no one got a chance.

A solid collection of songs here and one for fans of the style of music Juliet, Kix and the like were turning out.

Joe Matera – Slave To The Fingers EP – Indie – Aussie hard rock guitarist Joe Matera has recorded a 5 track EP called Slave To The Fingers. Mick McConnell (Smokie) and Rick Brewster (The Angels) guest. The instrumental EP delivers some quality guitar work – nothing over the top fancy (in a good way), just good honest riffing and soloing with an emphasis on melody and making each song as memorable as possible. Definitely something for instrumental guitar fans to check out.
Leather Boys – Real Leather – Indie – Here's the line-up - Leather Fucker on drums; Leather Latin Lover on Bass; Leather Dangerous Dick and Leather Sex both on guitars….oh gimmie a break. And the chorus to track 1 – "I'm fucking you, I'm rocking you, and it feels so right". The band is lucky I even got past that. This is so bad it wouldn't even have been half funny in 1988. In 2012 it's downright embarrassing. There is nothing of redeeming value here whatsoever. Grinding rock n roll bad boy songs about, well….you guessed it, and the same old riffs hiding a particularly bad vocalist (Leather Rose) and some plain dumb songs.
Dominelli – Dominelli – Indie – Tony Dominelli is part of Canadian act Matrex. This is a solo album that steps outside any particular musical style. The opening John Mellencamp styled track It's All About You had me interested, but after that it's kind of all over the place. Some country tunes, a 60s style pop ditty, singer/songwriter acoustic tracks. Quality stuff yes, but target audience unknown.
Gotthard – Homegrown: Alive In Lugano – Nuclear Blast – Terrific live album – no doubt about it. Engaging audience, Steve Lee and band in their element and at their powerful best and a set list of live favourites and hits. A great final salute to the great Steve Lee and the legacy of Gotthard prior to his sad passing. Crap cover art though!
Styx – Regeneration Vol. 1 & 2 – Eagle – I get the point about re-recording hits, but knowing the feelings of fans worldwide, me included – we'd all rather the band put energy into new music rather than old material. That said – these tracks are all very well done and considering it is 2012, the guys have recreated their 70s sound very well. The only thing I don't get at all here is the re-recording of the two Damn Yankees songs. Coming Of Age sounds far weaker without Jack and Ted and High Enough also misses the element of the original. Funnily enough….Night Ranger re-doing Coming Of Age last year was near perfect. Definitely for fans only.
Firewolfe – Firewolfe – Indie – This US hard rock/melodic metal outfit look European and even sound European – it's that kind of old school dark and imposing hard rock that you don't find too often in the USA any longer. More at home in Germany via the likes of Sinner. Of interest is drum duties here is handled by Jay Schellen, who also mixes the album with John Payne. Musically I'm not drawn into this too much. Gruff vocals and all-too-familiar riff dominated metal. Good, but not quite good enough to gain traction.
MSG – Temple Of Rock – Michael Voss takes on lead vocals for this MSG outing. Well produced and pretty tight performance, but at the end of the day – not overly exciting either. Heading back into the right direction for Michael and some decent tunes, but just lacking that spark that someone of Michael's caliber should be able to deliver.
Cornerstone – Somewhere In America – Atom – The Doogie White fronted Cornerstone we all knew and loved seems to be gone forever, so there shouldn't be any further confusion with this outfit from Austria. The female fronted melodic hard rock band has their own sound that I'm finding hard to compare to. I guess there is a little Nexx in there – the European sound is definitely in control. This is a solid 80s pop/rock album with a decent production. The vocals are well up front and the drum sound a little hollow. The songs do grow on you, but don't necessarily stand out as ground breaking. It is an enjoyable easy listening melodic rock album if you are a fan of female fronted bands.
Journey – Greatest Hits 2 – Sony/Legacy – I don't see the point. Sorry. As much as I love and support the band, there are better more complete compilations released since Greatest Hits Volume 1. The whole world has changed since the first GH was released and these compilations are no longer 'event releases'. In the eyes of fans they are now seen as a needless cash-in when nothing else is available. But…for fans there is at least some effort put in here with a decent booklet and nice packaging, but without any liner notes or rare additional tracks to supplement the weaker track listing, I don't see the public jumping on this at all.
Metallica & Lou Reed – Lulu – Universal – Thanks to Spinal Tap, Shit Sandwich used to be the universal catch phrase for an album worse than bad. Now there's a new one. Lulu.
Mysticity – Ambassadors Of The Hidden Sun – Indie – Classed as a 'cyber project' this album is the brainchild of guitarist Chris Melekyan, bringing in vocalist Doogie White and drummer Bobby Rondinelli as well as a few guest spots from the likes of Derek Sherinian and John Montgomery. The reason Doogie and Bobby are involved is the style Melekyan has written in. This is old school British hard rock with a bluesy edge – perfect for Doogie to sing in his sleep. It's always good to hear Doogie's voice, so he is the strong point of this release. The guitar playing is quality also, but the production could do with a little work. Still, it's not bad for an indie self-financed release.
Greg X – Dream – Indie – Another self-financed release. And one that features Ken Tamplin on vocals no less! Any hard rocking record with Tamplin out front gets my attention and Greg X's release is one I have certainly enjoyed. The production is ok for an indie (again a little hollow on the drum sounds and a bit varied sonically between tracks), but up front is Ken's booming voice, accompanied by some great riffing and some memorable songs. There are only 8 songs here and one of those is instrumental, so there is no room for fillers. This is another old school sounding album with Ken in his classic Shout era vocal style. Another album that improves on certain elements here would be fantastic I'm sure.
Neonfly – Outshine The Sun – Rising Records – What a completely glorious over the top album of European melodic metal! This release has energy in spades and can barely contain itself within the confines of the speakers pumping it out. The album features really melodic vocals gliding over a thumping rhythm section and some furious riffing and a pace not equaled by many. The songs are over the top in places, with hammering double kick drums and wailing guitars, but the vocals make it all come together in a very melodic way. And some of the guitar work is just stunning. These guys have been on the receiving end of some big hype and I'm sorry it has taken me so long to review this and jump on the bandwagon.
There is originality here, yet it's completely familiar at the same time. I think the heaviness of this is countered by a very melodic approach, not to mention some big progressive detours along the way. Very melodic friendly mid-range vocals and terrific guitar sound. Recommended!
Wild Rose – Half Past Midnight – Retrospect Records – Wild Rose are a Greek melodic hard rock band with a big dose of Bon Jovi styled stadium rock, mixed with a vocalist that sounds like a raspier, gruffer version of Cheap Trick's Robin Zander. The vocals are a little much at times – quite a bit of over-singing, or screeching going on, but at the same time, a lot of passion too. Musically this offers nothing new, but it does offer some enjoyable, passionate uptempo rock songs about girls, heartache and good times. Keyboards also play an important part and the band's sound is very commercial in an 80s FM radio kind of way. Pretty good stuff if you want some old school European melodic rock.
Witch – The Hex Is On...And Then Some – FnA Records – Wow, this one is really going to be for the NWOBHM collectors. Except they are from the Los Angeles area. This archive release of 18 songs plus the world's worst ever CD 'Intro', covers a period of the early 80s when Witch were giving it their best shot. They never made it, but might consider themselves unlucky. There are some decent tunes here and a whole world of energy. But the style is very much a limiting factor in the appeal of this CD. The audio quality is way down on a regular new release (its vault material), but if you are a Twisted Sister/NWOBHM collector, this might just have some appeal.
D'Molls – D-Sides – FnA Records – This 18 track collection gathers up some original demos and unreleased tracks from the old days, as resurrected by the band's Desi Rexx. Many tracks feature special guests (John Thomas of Lita Ford Band); Chip Znuff; Mick Sweda; Andy Parker (of UFO) to name a few. Quality is ok for demos – certainly a decent snapshot of the past. This is a fan-only release, but should provide some definite joy for fans of D'Molls.
Royal Hunt Show Me How To Live
Frontiers
FRCD535
· Produced By: Andre Andersen


---

· Running Time: 42


---

· Release Date: 2011


---

· Released:


---

· Musical Style: Symphonic Melodic Metal


---

· Links: Frontiers

85%


Songs: 85%

Sound: 93%
Neoclassical/prog/pomp/melodic metal outfit Royal Hunt are a little hit or miss for me. They have delivered some genre defining masterpieces in their past (Moving Target, Paradox, The Mission) and just some straight up cool music (Eye Witness, Paper Blood). But in between is the odd album that just didn't work. Their last album X failed to get a wide release after it was initially launched in Japan only.
But this time much loved vocalist DC Cooper returns to the fold, which I was really looking forward to hearing. Now, after considerable playback and with enough time to absorb everything that is thrown into a Royal Hunt album, I can declare that after all this, I'm a little disappointed.
To the positives – DC sounds amazing as hoped. The production is of the usual high standard for all Royal Hunt releases. The performances are as musically impressive as usual.
The downside – the lack of songs. Before I even played this for the first time, I thought seven new songs was below a pass mark for an important album such as this. And after living with the album for a few weeks, there are at least a couple of fillers on here, leaving 4 or 5 songs only as strong enough to stand out in the band's catalogue.
The opening epic is one of them. Big, bombastic and completely over the top as expected. Another Man Down is another winner – a melodic verse and then a driving rhythm that blows up the chorus. Hard Rain's Coming is a really intense metaller and then the best track of the album comes in the 10 minute masterpiece Show Me How To Live. Despite the length, the epic holds listener interest while it weaves in and out of itself, culminating in a really solid chorus.
Angel's Gone is solid without being a killer.
A great sounding album with plenty of prog and pomp and wailing guitars and lush keyboards, but simply not enough songs. Five essential tracks out of 7 just doesn't give fans enough value after waiting so long for the return of DC Cooper.




Line Up:

· D.C. Cooper: Vocals
· Jonas Larsen: Guitars
· Allan Sørensen: Drums
· Andreas Passmark: Bass
· André Andersen: Keyboards



Essential For Fans Of:

· Royal Hunt
· DC Cooper


Track Listing

· One More Day *
· Another Man Down *
· An Empty Shell
· Hard Rain's Coming *
· Half Past Loneliness
· Show Me How To Live *
· Angel's Gone

--*Best Tracks

| | |
| --- | --- |
| Alfonzetti Here Comes The Night | AOR Heaven |
· Produced By: Daniel Flores


---

· Running Time: 39


---

· Release Date: 2011


---

· Released:


---

· Musical Style: Melodic Rock


---

· Links: AOR Heaven

93%


Songs: 93%

Sound: 92%
Vocalist Matti Alfonzetti has one of those voices that is just born for melodic rock. He carries this wonderful smooth, melodic tone, but always with that edge that brings that extra bit of punch to the material.
It's been a while since his last solo album Machine arrived to disappoint fans with its more modern theme. But I for one thought he tackled the move to modern rock very well. The album is underrated. Still, his killer debut solo album Ready remains the fan favourite and I'm pleased to say that Here Comes The Night is back to that album's pure commercial, classic melodic rock feel.
In short, this is a great album. I'm impressed with all aspects. The album is a grower. I wasn't sold first few listens, but there was something that kept drawing me back in and that is what quality songwriting is all about. Not to mention those warm, edgy vocals. Matti just nails them. And the songs – while needing that extra time to absorb, really sink their teeth in and I find myself with any number of different tracks stuck in my head afterwards.
Losing You is a hard edged rocker to kick things off and Here Comes The Night and I'll Wait For You are just melodic bliss – delivering lush choruses after the intense start.
Heartbreaker is pure AOR with a killer chorus, albeit a fairly subtle one, much like the album itself. It's subtle rather than in your face with its melodies, but once they unfold, they are stuck there for good.
Don't Listen To Your Heart is a great uptempo rocker, while Why Can't You Love Me could easily have come from the Ready album.
Lay Your Love On Me is another melodic gem; while Rock N Roll Heart goes into overdrive for the album's fastest number.
The finale comes with the piano ballad Set Me Free that packs a punch and the hard edged rocker I Will Never Let You Fall which finishes things off exactly how they started – rocking.
Producer/drummer Daniel Flores and Matti have created a very likable and highly engaging record here, with 10 quality tracks – no fillers at all. It matches and maybe even improves on the quality of Ready and throws the modern vibe of Machine to the curb. The tempo varies, the mood varies and the production is contemporary enough to make this album sound current, but the melodies and choruses are old school all the way.

Discography / Previously Reviewed

· Ready
· Machine
· Here Comes The Night





Line Up:

Promo: Not Listed


Essential For Fans Of:

· Alfonzetti - Ready


Track Listing

· Losing You *
· Here Comes The Night *
· I'll Wait For You *
· Heartbreaker *
· Don't Listen To Your Heart
· Why Can't You Love Me *
· Lay Your Love On Me *
· Rock N Roll Heart
· Set Me Free
· I Will Never Let You Fall

--*Best Tracks

| | |
| --- | --- |
| Fate Ghosts From The Past | AOR Heaven |
· Produced By: Fate and Thomas Pederse


---

· Running Time: 59


---

· Release Date: 2011


---

· Released:


---

· Musical Style: Melodic Hard Rock


---

· Links: AOR Heaven

88%


Songs: 88%

Sound: 90%
Danish rockers Fate return for another try after the utterly horrendous "metal/modern rock" album V, which upon release prompted almost no interest in the band. And as if to prove that point - this is an almost entirely new line-up! The bio doesn't make things overly clear who is left. This may as well be a debut album. So, treating it as such Ghosts From The Past is a far superior record to the last "Fate" record and more aligned with material released under band's name in the early days – strong melodic hard rock. Gone (with the line-up) is the down-tuned overly heavy guitars and screaming vocals and back comes a tough, but appealing guitar sound and some very sweet melodic vocals.
The guys can still rock hard – as evidenced by the wonderful opener Children Of The Night and the alarmingly titled Seeds Of Terror. Likewise for Fear Of The Stranger and Murder plus the mid-tempo closer The Other Side.
In the middle of the album however, is totally devoted to classic Scandi-melodic rock and that's where I think the most appeal of the album is. It starts with the uptempo, but less intense At The End Of The Day; then the 80s soft-anthem of All That I Want and the big keyboard friendly ballad Follow Your Heart, where the guys really return to some of their best early work.
The wonderfully commercial Daddy´s Girl is another great uptempo rocker; while Moving On takes a bit more to get into, the quality is still there.
The Last Time is an urgent feeling rocker with a melodic heart and I Believe in Rock N Roll is a just a good fun anthem.
The intense and heavy – yet melodic – The Other Side closes this quality album – a true return to form for the guys.
Fate re-launch themselves again with yet another new singer, but credit to all, they seem back on track and back into the powerful, yet melodic style of their earlier work. Fans of Scandi melodic hard rock should enjoy this.

Discography / Previously Reviewed

· Fate
· A Matter Of Attitude
· Cruisin' For A Bruisin'
· Scratch N Sniff
· V
· Ghosts From The Past





Line Up:

· Dagfinn Joensen: Vocals
· Torben Enevoldsen: Guitars
· Jens Berglid: Drums
· Peter Steincke: Bass
· Mikkel Henderson: Keyboards



Essential For Fans Of:

· European Melodic Rock
· Early Fate


Track Listing

· Children Of The Night *
· Miracle
· Seeds Of Terror
· Fear Of The Stranger
· At the End Of The Day *
· All That I Want *
· Follow Your Heart *
· Daddy´s Girl *
· Moving On
· Murder
· The Last Time *
· I Belive in Rock N Roll
· The Other Side

--*Best Tracks

| | |
| --- | --- |
| Strangeways Age Of Reason | Indie |
· Produced By: Strangeways


---

· Running Time: 60


---

· Release Date: 2011


---

· Released:


---

· Musical Style: AOR-lite


---

· Links:

55%


Songs: 60%

Sound: 50%
Strageways return in quick time – proving a) they are a force to be reckoned with, or b) trying to bury the memory of the dismal Perfect World album. The former it would seem, as despite promising this to be "a classic Strangeways affair", what I hear is a true sequel to the crappy Perfect World. It may be a little better produced, but Age of Reason is yet another hour-long plod fest of droning guitar. There has to be something pretty special in play for a 10 track album to run close to an hour long. In this case there isn't. The songs are simply too slow, too long and too boring.
There is potential here – some promising melodies can be found – but it is all simply so slow and plodding, it becomes a chore to listen to. Had a few of the tunes been lifted out of first gear into 2nd or maybe even 3rd gear, it could have been far more enjoyable to listen to.
In order to review this, I've been playing this record every day for the best part of 2 weeks, but each time I simply didn't look forward to putting it on.
The only memorable thing from this entire record is a few of Terry Brock's vocal hooks. He tried his very best to lift things, but is constantly drowned out by this droning guitar sound that was also present on the last album.

There is no stand out riff or hook; it all just meshes into an indiscernible noise. The only thing that differs is the occasional guitar solo and the drum beat. And of course Terry's vocals. But he alone can only create so much melody.
The songs of Age Of Reason are either slow, or slower. Kicking off is The Sentinel, a very slow moving track with a new age feel, a solid vocal, but an annoying chorus that goes nowhere.
Then Run – a decent 3 minute AOR track that is mercilessly flogged for nearly 7 minutes of plodding nothingness. It starts with a promising vocal bridge, before falling into that droning lifeless chorus style that new Strangeways 2010/11 seems to have adopted. It runs out of life at about 3.30 but then continues on and on and on and on.
Playing It Over is slower still….almost at a standstill in fact. It may infact be the slowest AOR track in history. And it runs along for 5 minutes. Credit due - the vocal is wonderfully soulful and the almost-catchy chorus manages to raise a little life, but only just. If only the tune had been up-tempo'd.
As We Fall is another ultra-slow and dark ballad running over 6 minutes. Terry does his best, but the guitar sound is just annoying.
Call is yet another ultra-slow 5 minute+ song with a catchy enough chorus line, but it's all just so painfully slow. Would it kill these guys to wake up a little?
End Of The Day is almost mid-tempo and a more poppy sound and Alive Again is finally genuinely mid-tempo. Could there be life here after all? A decent proper AOR track, but I still don't like the guitar sound. Ok, so that's it for the 'uptempo' stuff. Two is enough! We wouldn't want the album to get out of control now.
Silver Moon is a 7 minute plus droning slow ballad that never gets out of first gear. This new age Enya stuff just doesn't suit the band at all.
Then – OMG – a hard edged guitar riff – and an uptempo drum beat! Frozen comes way too late to save this record and that guitar sound is just horrible still. The chorus fails to deliver so in the end, the song is no savior here.
And Long Road is of course a slow ballad to close out this really boring album.
I tried. I honestly did. Looking back now, I can see I only rate 3 of the band's 8 albums. That's not a good ratio. But I do love the band's first 3 records and Terry Brock remains an AOR God, but good grief! Wake up guys! Stop listening to Pink Floyd and Enya and get back to basics. To make matters a little more serious – I truly believe that if they stick together for yet another album, Terry Brock will be doing his own reputation more harm than good. That is in spite of him being the only shining light on what is another bleak affair from Strangeways. I don't think the band can recover from this point.

Discography / Previously Reviewed

· Strangeways
· Native Sons
· Walk in the fire
· And the Horse
· Any Day Now
· Gravitational Pull
· Perfect World
· Age Of Reason





Line Up:

· Terry Brock: Vocals
· Ian J. Stewart: Guitars
· Jim Drummond: Drums
· Warren Jolly: Bass
· David "Munch" Moore: Keyboards



Essential For Fans Of:

· Strangeways - Perfect World


Track Listing

· The Sentinel
· Run
· Playin' It Over *
· As We Fall
· Call
· End Of The Day
· Alive Again *
· Silver Moon
· Frozen
· Long Road

--*Best Tracks

| | |
| --- | --- |
| Chickenfoot III | E1 / Eagle Rock |
· Produced By: Chickenfoot & Mike Fraser


---

· Running Time: 50


---

· Release Date: 2011


---

· Released: WORLD


---

· Musical Style: Melodic Hard Rock


---

· Links: Chickenfoot

93%


Songs: 90%

Sound: 95%
Sammy Hagar stated that this new (second) Chickenfoot album was so good after their debut, that it should be named "3". While I will never question Sammy's logic (!), I will suggest that this album to me sounds more like a debut than a sophomore album – it could almost go before the first. While most bands start somewhere and get tighter, this feels a lot looser and is somewhat softer than the jam-filled hard grooves of the debut.
Whatever you think of that silly point, the fact is that Chickenfoot 3 is another highly accomplished album for the supergroup. This is a more structured album of quality songwriting.
However – in my humble opinion, the band has the track listing all ass-backwards and the flow of the album isn't half as smooth as it could have been with an alternative running order. Plus the bonus track that only appears on some additions is – I think – one of the highlights and the album is greatly enhanced by its inclusion. Meaning that folks without that song are definitely missing something.
I think the band has naturally bonded, which is to be expected after touring and the songwriting is more natural. They aren't trying to be too heavy or too anything. It just feels…well, natural.
It really is a joy listening to Sammy Hagar and Joe Satriani together – both of them needed each other. Joe a vocalist for his virtuosity and Sammy a big-time class A guitarist to bring the best out in him. And what an absolute joy it is to groove along with Michael Anthony on bass and that snappy drum beating of Chad Smith (without the silliness of Chilli Peppers music! Sorry RHCP fans!)

That's showcased in the opening track Last Temptation, a song that has a groove, but isn't dominated by it. Some fine guitar playing and vocals there and a good chorus, but perhaps a song without the punch expected of an opening number.
Alright is a fun grooving track – a simple classic rock track with a 70s groove and snappy drum rhythm for the chorus. But again on the placement – I would have had this mid-album.
Different Devil is the big melodic rock anthem the last album missed and what Sammy does best – feel good stadium rock. Great chorus and a simple happy go lucky feel. Love it.
Up Next turns back to the solid blues groove of the debut with a slamming drum track and even a little EVH flair on the guitar from Joe. I think this track would have been better following on from Alright.
Lighten Up is a dark and intense hard rocker with that classic rock feel again. Sammy sounds great and the boys groove along effortlessly.
Come Closer is one of the albums marvels. An intensely personal vocal is one of Sammy Hagar's best in years and the song itself is moody and personal and lyrically brilliant.
I can't believe the aggressive and unique Three And A Half Letters is way back here in the album. Featuring a spoken word vocal over a Mike Anthony groove, the song explodes come chorus time with an absolutely slamming groove and one of those trademark screaming Hagar vocals. Just love it!
Big Foot is perhaps my pick for album opener. I love this track – simple, groove filled and very familiar to the debut musically. It really shouldn't be back here at the closing portion of the album. Good fun track to break the intensity of the last track.
Dubai Blues is just that – a smoldering hard rocker with a bluesy edge and some hard edged guitar riffs. Another great vocal from Sammy too.
Something Gone Wrong is another beautifully haunting song, with Satch on acoustic guitars and Sammy again delivering with a great vocal. The song bursts to life for the chorus before sliding back into remission for the verse. Smooth, effective, melodic and beautiful. But not an album closer.
For those lucky enough, the hidden bonus track is the slamming blues rocker No Change, with a feel similar to the harder edge debut. Biting socially aware lyrics and some trademark Michael Anthony backing vocals, this is a really great song.

Second album and twice as together as the debut. The guys now sound like a band and the songs feel more natural. This time Chickenfoot and Mike Fraser handle the production duties, which gives the album a big sound, yet loose vibe…without being too loose. Switch around the running order almost entirely and it would have been even better! But no other complaints here – a joy to listen to.

Discography / Previously Reviewed

· Chickenfoot
· III





Line Up:

· Sammy Hagar: Vocals
· Joe Satriani: Guitars
· Chad Smith: Drums
· Michael Anthony: Bass



Essential For Fans Of:

· The Foot
· Satch
· Sammy Hagar
· Van Halen


Track Listing

· Last Temptation
· Alright *
· Different Devil *
· Up Next
· Lighten Up
· Come Closer *
· Three And A Half Letters *
· Big Foot *
· Dubai Blues
· Something Gone Wrong
· No Change *

--*Best Tracks

| | |
| --- | --- |
| Grand Illusion Prince Of Paupers | AOR Heaven |
· Produced By: Anders Rydholm


---

· Running Time: 56


---

· Release Date: 2011


---

· Released:


---

· Musical Style: Melodic Hard Rock/Pomp AOR


---

· Links: AOR Heaven

91%


Songs: 90%

Sound: 93%
At the very least, Sweden's Grand Illusion are extremely consistent – they always deliver. If last's year's Brand New World wasn't impressive enough, they return in quick time with the even better Prince Of Paupers.
One can ask nothing more of a band to deliver a quality release and then turn around and back it up with more a short time later. Bands do not need to take 5 years to record new albums! Take a lesson from these guys!
And what gets me about this album is that the production is even better again.
This album is in Grand Illusion's usual style of pompous, over the top, symphonic melodic rock and AOR. There is simply layers upon layers of guitars, keyboards, lead and backing vocals, harmonies too.
The band may be an acquired taste for some, but those that get it are really treated to some superb musicianship and songwriting here.
Gates Of Fire is over the top rock intensity; Better Believe It is melodic bliss; Prince Of Paupers is all over the place with pomp and groove, but a big chorus pulls it together; So Far Away is a mellower melodic ballad with almost operatic harmonies and St. Teresa's Love is more uptempo pomp madness.
And all this is just the first half. Elsewhere on the album is the utterly magic anthemic pomp of Through This War; the urgent Gone; the big ballad/big chorus Believe In Miracles and after a couple of fillers, closes on a high with more pomp glory in Winds Of Change.

In short – essential for Grand Illusion fans and those with a taste for flair, pomp and Styx-like progressive AOR. Beautifully recorded and more dominated by guitars than ever before. More great stuff from the Swedish pomp kings.


| | |
| --- | --- |
| Serpentine Living And Dying In High Definition | AOR Heaven |
· Produced By: Sheena Sear


---

· Running Time:


---

· Release Date: 2011


---

· Released:


---

· Musical Style: AOR


---

· Links: AOR Heaven

86%


Songs: 85%

Sound: 88%
It's taken me far too long to review this and I have to ask myself why? And I think I've found the answer – God forbid, but I think I'm all Tony Mills'd out! The prominent vocalist has been everywhere in the last few years with a half-dozen releases/projects to his name and I think I just wasn't ready for another one. His voice can be as smooth as they come, but you have to be a fan of the higher pitch to truly appreciate. While I am that – I just think I've heard enough for now.
Now, this view shouldn't reflect badly upon Tony (who as usual does sing his heart out), Serpentine or this album. It is in fact, everything you could ask from a young band on their second outing. It's better than the debut, the production is stronger and the songs have a better bond.
Ok, so put that aside – the album is pure British AOR, with a ton of swirling keyboards, harmony vocals up the wazoo and plenty of melodic hooks.
The downside is many of the songs sound very familiar. I think there is a certain pattern to both Serpentine's albums – the choruses are hard to pick out due to the uptempo AOR style of the band and Mills. It takes more time to appreciate and some may not have the patience. These are long songs too.
Highlights include the opening uptempo Deep Down; the big ballad Love Is Blue, where there is no trouble finding the chorus at all; Where Do I Go From Here and the stand out AOR of Best Days Of Our Lives.

But I'm simply not as excited about this release as I should be. Maybe because it sounds almost identical to the debut, even if still is an improvement overall. But – for fans of the debut, this is a solid follow up and a fine example of British keyboard driven AOR.


| | |
| --- | --- |
| MeatLoaf Hell In A Handbasket | Legacy/Sony AU |
· Produced By: Paul Crook


---

· Running Time: 52


---

· Release Date: 2011 Australia / 2012 USA/EU


---

· Released:


---

· Musical Style: Pop/Modern Rock/Rap/Melodic Rock


---

· Links: MeatLoaf

75%


Songs: 65%

Sound: 90%
MeatLoaf is a confusing and inconsistent artist at times, but regardless of that, he always puts in 100% effort. When you don't write any of the music though, the wrong direction or collaborators can cause confusion for the audience with material or direction choices that don't gel. This is one of those cases. I went from hating this album, to quite liking it and now I've fallen back to where I will stay - somewhere in between.
Meat called it his most personal record to date – I can see the theme of the world gone crazy fits a message he's passionate about, but some of the decisions taken on this record are just strange. This album is a different beast than the strong and consistent Hang Cool Teddy Bear. A completely different team is behind him here but the modern sound of the last record is continued.
The album opens with a wonderfully heartfelt modern rocker All Of Me followed by another equally passionate track Fall From Grace – two of the best tunes I've heard from Meat. Really passionate and melodic. And the Giving Tree is a pretty decent rocker too.
The Tom Cochrane cover Mad Mad World works pretty well too. But where it turns into a rap song at 2.25 is something I either skip or kinda uncomfortably like….depending on my mood.
Party Of One is a take it or leave it almost-punk rocker that sounds like 3 different songs inside of 4 minutes; Live Or Die is a country hard rocker (yes indeed); California Dreaming is horrible (always hated that song and completely out of place here); Another Day is a killer ballad; Forty Days turns back to that out of place rockin' country vibe again and isn't overly appealing; Our Love & Our Souls is a cool enough ballad; Stand In The Storm is his rocking Celebrity Apprentice inspired duet with Lil John, John Rich and Mark McGrath and Blue Sky is a 3 minute very personal ballad to close the album. Basically the album is just far too much all over the place!

There are some strange musical choices made and the rap has to go, but in other places there are some knockout tunes. Half killer, half filler basically. Enough for the die-hards to enjoy, but enough for others to steer clear of.


| | |
| --- | --- |
| Sencelled Sencelled | Sound Pollution |
· Produced By: Ricky Delin


---

· Running Time: 40


---

· Release Date: 2011


---

· Released:


---

· Musical Style: AOR


---

· Links: Sencelled

89%


Songs: 89%

Sound: 90%
I've heard this album referred to as cheesy and little lame lyrically, but I'm quite prepared to ignore both comments and just soak up the melodic pop goodness that this slick Scandi pop/AOR album provides. The album has an uplifting feel and is a mix of modern pop and classic AOR, delivered as only the Swedes can deliver.
Produced by Ricky Delin, with guests such as Tommy Denader, Kristoffer Lagerstrom and Mats Olausson, one should get a clear idea of what these guys deliver.
There's a little H.E.A.T., a little Prisoner, Radioactive and some Reckless Love. It may be light going and there may not be a lot of variation on the album as a whole, but it is still a largely uptempo and anthemic album.
This is definitely worth checking out if you are a member of the pink and fluffy fan club (Scandi-branch).

| | |
| --- | --- |
| Chasing Magic Chasing Magic | Kivel Records |
· Produced By: Chasing Magic


---

· Running Time:


---

· Release Date: 2011


---

· Released:


---

· Musical Style: Melodic Rock


---

· Links: Kivel Records

67%


Songs: 85%

Sound: 50%
It isn't really fair that one of the most deserving guys in the business is finally given a chance by Kivel Records, yet the album will rank as one of the worst sounding of the Kivel catalogue.
The man behind Chasing Magic is Jason Pawlak – a talented songwriter who has been sending me demos of his songs for nearly a decade now. And he's a truly great guy – and songwriter at that. And these are his babies. The label and the artist were both at pains to have me understand that these songs were recorded on no budget and really are demos to give the songs some life.
Jace says he doesn't see himself as a singer or a producer, but more a writer and I accept that 100%. But that doesn't make this release any easier to listen to.
The production is indeed pretty bad – these are demos in the true sense of the word and some of the vocals aren't always easy on the ears either. But some of the songs are pretty catchy and it is nice to see Jace get his chance in the sun.
Highlights are the anthemic World Is Wide; the mid-tempo AOR track The Corners Of My Mind; the feel good uptempo Angelina; the sentimental ballad The Edge Of Goodbye and the harder hitting Have It All.
But if there is to be a second Chasing Magic album, some money has to be invested in the production/recording process. Fans might not give the guys a second chance here.

I know Jace is continuing on in his writing endevours and has delivered some apparently great songs for future Kivel releases – I'll certainly look forward to hearing those contributions. I feel bad I can't be more generous in this particular case, but the quality just isn't there.


Shannon Noll – A Million Suns – Universal – Aussie modern pop/rocker Shannon Noll proves himself to be one of this country's most consistent artists, delivering yet another album of super slick polished modern rock/pop. A Million Suns again features a range of mid-tempo melodic gems (A Million Suns, My Place In The Sun, Rewind, Collide), a couple of sultry ballads (Come Home, Long Way Home) and a couple of stadium killers (Switch Me On, Living In Stereo, Til We Say So) to lift the tempo. Perfectly produced for modern rock radio and pop charts, but unlikely to ever break out of Australia because the pop world doesn't like genuine performers who don't need gimmicks or freaky costumes to hide the fact their music sucks ass. This really is modern rock perfection and very consistent throughout.

Dream Theater – A Dramatic Turn Of Events – Roadrunner – I'm not sure if it is solely the change of drummer, or the band collectively realizing they have been off wanking for way too long, but this is the first Dream Theater album I've really taken to since Falling Into Infinity. Ok, so they still can't turn out a 10 track album, but 9 is better than 6 or 7 tracks! And these are good tracks! The usual expected progressive dominance is there of course and they can't help themselves with the lengthy tracks, but what I'm hearing here is more emphasis on hooks and structure and melody. On The Backs Of Angels and Build Me Up, Break Me Down are great; This Is The Life is dramatic and Far From Heaven and Beneath The Surface are two of the best ballads from the band since Images & Words. In brief – a winner!
Newman – Under Southern Skies – AOR Heaven – Steve Newman delivers yet another album – another 11 tracks in his unmistakable British melodic rock style. And he sounds in great voice as always. Style wise Steve sticks close to the rawer rock sound of the last couple of albums. Lyrically speaking, this is an immensely personal album and is a pleasure to listen to, especially with such gems as the super-moody If He Loves You; the punchy Under Southern Skies; the rock ballad Strength To Carry On; the older keyboard filled style of Ghost In The Night and the uptempo melodic rocker She's Gone. And there's also the epic 7 minute rock track Montserrat to close the album. I would love Steve to turn back to a more AOR style like his earlier albums, but there is still no faulting this quality album. Beautifully produced and mixed as always.

Brian Howe – Emotions – Indie – Much loved melodic rock vocalist Brian Howe follows up arguably his best solo album ever in Circus Bar with a farewell EP? WTF? Yeah, he'll be back…Whatever his frustrations with the recording industry these days, he delivers 4 very special and personal songs here, plus a timely Christmas song for good measure. The new tracks are all in the same class as the Circus Bar album – beautifully sung, mellow, but staying in that recently adopted modern direction and perfectly produced. The EP has a more laid back and acoustic driven feel, but is more or less an essential companion piece to Brian's recent full length album.
Guru – Guru – Indie – If you haven't yet checked Guru out, then it's never too late. These fabulous Spanish guys have recorded a million dollar sounding album here, no idea how! Their style is all over the place for this, their debut. At times it is jazzy AOR – Toto meets Westcoast with some more modern influenced rockier parts. Then there's some funk, some straight ahead AOR, horns and brass….but above all, killer performances and a really likeable lead vocalist. And the rest of the band – sensational performances. It is a very diverse album as described, but attention grabbing at all times. It really is a treat for the ears, but diverse! And the sound…I don't think I have heard a crisper sounding indie release. Fans of Toto's Fahrenheit need to check this out.
Flamedown – Flamedown – Eternal Sunday – From the ashes of Hardway (2 albums demoed, neither released) comes Flamedown, lead by Charlie Giardine – one of the nicest guys out there. This Argentine 3 piece has musical ability and knowledge beyond their young age and show a lot of promise for the future. And they (like Guru) are another band that have delivered a superbly recorded album on no budget and another album that takes some musical direction from the softer realm of Toto's AOR and Westcoast roots. This is well executed and well recorded pop/AOR and very mature also. Largely mid-tempo and rather mellow in their approach, the songs blend effortless into one another and the album has a relaxed laid back feel - maybe too laid back overall. The point I'd like the guys to work on is the delivery of choruses. There isn't enough emphasis put on those important hooks to lift the tempo and help songs sound more individual. If they can continue working on that aspect, the rest will come as they have the talent to be a name in this scene.

Derek Sherinian – Oceana – Mascot – There is no denying Derek's musical talent or pedigree. From Billy Idol to Black Country Communion to Yngwie and back again, he's played with them all. And it shows from the guest list on this new instrumental solo release – Steve Lukther, Steve Stevens, Tony MacAlpine, Simon Phillips, Doug Aldrich, Tony Franklin all guesting. Lukther features on 3 tracks, with Toto drummer Philips on all tracks, so you get a great vibe there. The rest is all high quality stuff. The songs are not over-indulgently long, but still offer plenty of time to stretch musically. All driven by Derek's pristine organ and keyboard work. His quality compositions and the prowess of his soloing guitarists make this one of the better instrumental albums I have heard for a long while.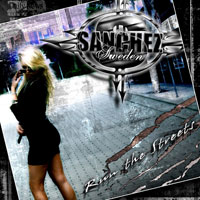 Sanchez (Sweden) – Run The Streets – 7Hard – Sanchez have broken the first commandment of Swedish rock. Do Not Deliver Crap Music! Sorry guys, but the Swedish scene is so packed with artists of outstanding quality, that this poorly recorded, party rock themed album just sounds so average in comparison. The guitars sound awful, the drums are thin and tinny and the vocals just don't work. It's party time in the land of Sanchez sleaze, complete with overblown into and groaning women…but it just falls flat. Sorry, can't do any better for this review. Not my bag baby.
Wicked Sins – Wicked Sins – Indie – After an embarrassing spoken word into, the album cranks into high gear from the first note. This is old school American hard rock with all the expected song titles of an LA Guns album circa 1987 – Sex & Rock, Between The Sheets, Girls Want It Too, Down & Dirty…you get the picture. The vocals are rough and raspy and the music is as dated as the titles. But it isn't all bad. The guys have energy and attitude and I admire that. And the ballad One More Night shows some really musical depth that is missing on the party tracks. And Playin' With Fire shows that had these lads been given some A&R guidance, there was definite potential there. Drummer Donnie was tragically killed before this album was finished and released, which no one likes to hear. It's a nice tribute to see this released, but I'm not sure how much traction they will find in the crowded market place.
Bangalore Choir – All Of Nothing: Live At Firefest – Firefest – This being the third live release from the 2010 Firefest show is probably the most appealing as far as interest from those at the show and collectors. This is another killer sounding release, with David Reece and company in blazing heavy form, with a set list gathering the best of their most recent album Cadence and the much loved cult classic debut. Powertrippin', Martyr and All Or Nothing sound great in a live setting and the old favourites such as Loaded Gun, If The Good Die Young and Angel In Black just sound reenergized. Reece is in fine voice and the crowd is with him every step. One of the more enjoyable live albums for sometime.
Shotgun Symphony – Highway To Tomorrow: Live At Firefest – Firefest – Another band reformed for the occasion, another well recorded, energetic set featuring nothing but the best of this New Jersey cult rock band. They've always been well liked within this scene, but remain somewhat of a cult band, so this release is squarely aimed at those fans. No likely cross appeal here, but for those there on the day, this is a well recorded reminder of what a classy and unique band Shotgun Symphony are/were.
Strangeways – Where Do We Go From Here: Live At Firefest – Firefest – So this is the Strangeways I like. Terry Brock in full force and the band actually delivering classic AOR riffs and melodies. This October 2010 performance recording is fresh, vibrant and about as live as it gets. And the band delve into their catalogue to deliver what the fans came to hear – classics from the first few records that also featured Terry Brock. Even the title track from the pretty horrible Perfect World album sounds more vibrant here. The band has never been about rousing rock anthems, but Terry delivers the good here, making this an essential release for Strangeways fans.
Chris Ousey Rhyme & Reason
Escape Music
ESM233
· Produced By: Mike Slamer / Tommy Denander


---

· Running Time: 46


---

· Release Date: 2011


---

· Released:


---

· Musical Style: Melodic Hard Rock


---

· Links: Escape Music

99%


Songs: 99%

Sound: 99%
It has been such a phenomenal year, so naturally you'd expect a lull in the closing weeks of 2011. Not so. There are still more great releases coming your way, probably none better than this, the debut Chris Ousey solo album.
The voice of Heartland and The Distance teams up with producer/guitarist extraordinaire Mike Slamer and journeyman guitarist/songwriter Tommy Denander, along with legendary rhythm providers Gregg Bisonette (drums) and Neil Murray (bass).
To round out the line-up is backing vocalists Billy Trudel and Kristoffer Lagerström (Spin Gallery).
The album was produced and mixed by Slamer and co-produced by Denander. With pedigree like that – what could possibly go wrong?
In this case – nothing! This is yet another case of absolute melodic rock bliss.
Easily one of the best albums I've ever heard Chris Ousey sing on – and that includes the classic Virginia Wolf debut; the Heartland debut and their also brilliant Move On record.
As expected, Mike Slamer is all over this with his trademark guitars, keyboards and big bombastic production.
As is Tommy Denander – his sound is blended nicely with that of Slamer and his and Ousey's songwriting partnership has delivered some of the best songs of either artist's careers.
This is a powerful pull no punches, hard rocking affair with a monster sound and most importantly, so great hook to grab on to, while also diversifying into some left-field time changes and song quirks that Slamer is best known for delivering.
As is the case with a lot of Chris Ousey's work and Slamer's also – the album features so much music and complex melodies to wrap your ears around, it is several listens in before it all starts to make proper sense. Buy boy, does it pay off big time.
Biggest surprise – the absolute monster groove this record has.

Track By Track:

Mother Of Invention is a monster to start the album, with a solid groove and Tommy Denander's guitars never sounding so good. A swaggering song with a big chorus and a heavier than expected guitar approach.
Motivation has an even bigger groove and smolders along before it gets faster as it runs through an urgent upbeat chorus.
To Break A Heart may start quietly, but erupts into a flurry of guitars, riffs and drum beats. There's so much going on within this song. Another dominant chorus and thunderous rhythm section keeps the song intensity on high throughout.
Bleeding Heart is a more urgent and flowing uptempo rocker with a fast moving, but effective chorus and again – beats and grooves all over the place.
The mid-tempo swagger of A Chemical High is filled with production effects and has a completely different vibe than the other 4 songs on the album's first half. A Rick Springfield style guitar riff, some keyboards and an immediately catchy verse hook. Then there is the chorus – wow. Something new and cool for Chris, but this works so well. An absolute instant gem.
Give Me Shelter blasts things back into full overdrive. The fastest and heaviest rocker of the album thus far, this song simply blasts through the speakers. And it features a monster chorus and huge vocals. Another highlight – not that any track isn't brilliant.
The Reason Why isn't quite as fast, but the groove is back. This is a less intense melodic rock song with a big commercial catchy chorus.
Any Other Day starts with a little restraint, but throws that off while moving through the bridge to the chorus – which is another big groove filled, urgent anthemic blast. Another killer fast paced song.
Don't Wanna Dance has this sampled beat to kick it off, before the groove of Denander's guitars kicks in. The song has attitude and swagger – much like the record as a whole. Yet again a melodic bridge buffers the verse from the chorus – another big hook.
Watch This Space is a funny, twisting rocker with a lot going on within it. Swirling guitars and keyboards – it's not an instant track by any means, but the keyboards help bring the melodies out. An interesting track.
Love the keyboards that drive the uptempo rocker By Any Other Name. And what a song, the keyboard might dominate the verse, but the chorus is a freeking monster and the pace just further adds to the vibe of the whole record. Intense!
This is a hard rocking album from start till almost finish. The album closes with the one solitary ballad included – the soulful and emotional A Natural Law. It's a passionate vocal here from Chris and a pretty heavy track for a ballad, but the soaring chorus leaves no confusion.
What utter class. Just what you'd expect from Mike Slamer, who delivers as usual. Chris Ousey has never sounded more confident and puts in a blinding vocal performance. And Tommy Denander gets the production assistance needed to make his contributions larger than life. Simply put, it is a thoroughly engaging record with some absolute monster songs, great choruses and a stellar vocal performance from Ousey. Add in Slamer and Denander's well-known styles and the record becomes another classic for 2011, with a must buy tag for all melodic rock lovers.
This is also the best release I think I have heard from Escape Music. World class.

Discography / Previously Reviewed

· Virginia Wolf
· Heartland
· The Distance
· Solo - Rhyme & Reason





Line Up:

· Chris Ousey: Vocals
· Mike Slamer, Tommy Denander: Guitars
· Gregg Bisonette: Drums
· Neil Murray: Bass
· Mike Slamer, Tommy Denander: Keyboards



Essential For Fans Of:

· Mike Slamer (Steelhouse Lane, Seventh Key)
· Heartland, The Distance
· Tommy Denander/Radioactive
· All Melodic Rock Fans


Track Listing

· Mother Of Invention *
· Motivation
· To Break A Heart
· Bleeding Heart
· A Chemical High *
· Give Me Shelter *
· The Reason Why
· Any Other Day *
· Don't Wanna Dance
· Watch This Space
· By Any Other Name *
· A Natural Law

--All Best Tracks!

The Magnificent The Magnificent
Frontiers Records
FRCD
· Produced By: Torsti Spoof


---

· Running Time:


---

· Release Date: 2011


---

· Released:


---

· Musical Style: Melodic Hard Rock/AOR


---

· Links: Frontiers

92%


Songs: 92%

Sound: 93%
I guess the name says it all! Yet another Swedish gem for melodic rock fans. Masterclass vocalist Michael Eriksen (Circus Maximus) and Leverage guitarist/songwriter/producer Torsti Spoof join forces to deliver a melodic rock project for their own change of pace.
These two guys are unquestionably good at what they do and it was merely a case of just how good this album would be. And for fans of Scandi melodic rock with swirling keyboards, pounding drums and hard edged guitar riffs – this is another essential purchase.
Eriksen has a voice that mixes Joey Tempest with Goran Edman – in other words – glorious higher pitch vocals perfect for this style.
And the songs don't disappoint. Glorious anthemic AOR and melodic rock from start to finish. The album fits nicely between Brother Firetribe and H.E.A.T. with the intensity of Leverage and they keyboards of Work Of Art.
The opening rocker Holding On To Your Love should impress, but the anthemic bliss of Cheated By Love will seal the deal. Awesome.
Then there is Memories, which might just be the poppiest melodic rock anthem since Brother Firetribe's last album. Utterly glorious and a chorus which is completely over the top and filled with harmonies.
Angel starts slow, but blooms into a monster ballad with soaring vocals and all the required bells and whistles for a AOR lovers wet dream.
Elsewhere on the album you have Love`s On The Line is another Brother Firetribe kind of anthem; while Bullets features a pretty unique (but short) chorus; the breezy harmony filled AOR anthem Smoke & Fire; the big sentimental ballad If It Takes All Night; the fast paced rocker Lost – with its instant chorus; and the melancholy Harvest Moon to close the album.
It's just too easy to review something like this. A no-risk purchase for fans of the melodic rock genre and essential for fans of Scandi AOR and all things pink and fluffy. This comes close to hard rock, but is as commercial and melodic as any AOR release out there.

Discography / Previously Reviewed

· The Magnificent





Line Up:

· Michael Eriksen: Vocals
· Torsti Spoof: Guitars, Keyboards
With:
· Rolf Pilve: Drums
· Sami Norbacka: Bass
· Jukka Karinen: Keyboards



Essential For Fans Of:

· Brother Firetribe
· Leverage


Track Listing

· Holding On To Your Love *
· Cheated By Love *
· Memories *
· Angel
· Satin & Lace
· Love`s On The Line
· Bullets *
· Smoke & Fire *
· Tired Of Dreaming
· If It Takes All Night *
· Lost *
· Harvest Moon

--*Best Tracks

Talon III
Escape Music
ESM234
· Produced By: Talon / Mixed: Ty Sims


---

· Running Time: 47


---

· Release Date: 2011


---

· Released:


---

· Musical Style: Melodic Rock


---

· Links: Escape Music

89%


Songs: 93%

Sound: 84%
US rockers Talon return with their third album, on their third label, with their third singer. While that short summary doesn't sound overly inspiring, the guys really haven't had the best of luck along the way.
But the rest of the band has remained intact (with the addition of Eric Ragno on keyboards – him again?!) and changes in singers and labels hasn't stopped them delivering consistently enjoyable records in the traditional no frills style of American 80s hard rock.
On this occasion, the band's vocalist is Shawn Pelata of Line Of Fire fame.
For Talon, Shawn takes his voice into a rougher, less high pitch style than the Perry-esque Line Of Fire. It suits the band well. On the first couple of spins I wasn't convinced by this album at all. I thought maybe it was going to be a stumbling block for the band.
But time has given me a better perspective and the songs have grown on me, as I expect they will with other listeners. They are definitely back into the same groove as the killer debut.
A couple of points however – there are some terrific catchy hard rockers on here that Talon fans will eat up.
And the production lacks punch, which could have lifted the energy of this record up even further. It feels a little laid back in places because of this.
And there is a mid-album lull with the ballad Maybe One Day and the Jeff Scott Soto sung Take You All The Way. Yes, I'm also amazed I just said that, but the song just doesn't fit as well and with the dominating voice of JSS, it throws the balance of the album out for me.
Where the band does deliver the goods is where they stick to what they are best at - on the rocking Crying To Me, The Last Time and Did You Have To Say….then jump back to full strength again with You Don't Know Me At All and the frantic Walk Away. This is where the band delivers their best work. Gritty, uptempo guitar driven hard rock.
The last few songs are pretty consistent without being the band's best – but still enjoyable.
The last track is a cover of the Starship rocker Jane – it works pretty well in this gritty setting. Shawn gets to use his falsetto voice a little more here.
Overall this is still a good record and contains a strong set of songs, with that very likable guitar tone and the band's core sound in place. More punch and a shaper production could have put this alongside the debut for quality. Talon fans will have no doubts.

Discography / Previously Reviewed

· Talon
· Fallen Angels
· III





Line Up:

· Shawn Pelata: Vocals
· Kory Voxen, Jim Kee: Guitars
· John Parker: Drums
· Phil Keller: Bass
· Eric Ragno: Keyboards



Essential For Fans Of:

· Talon
· Line Of Fire


Track Listing

· Crying To Me *
· The Last Time *
· Did You Have To Say *
· Everytime · Take You All The Way
· Maybe One Day
· You Don't Know Me At All *
· Walk Away *
· Brothers
· When Will I
· You Got What It Takes
· Jane *


--*Best Tracks

Mecca Undeniable
Frontiers Records
FRCD538
· Produced By: Joe Vana, Chuck Macak, Mark Alano


---

· Running Time: 51


---

· Release Date: Out Now


---

· Released:


---

· Musical Style: AOR/Westcoast


---

· Links: Frontiers

100%


Songs: 100%

Sound: 100%
This is such a crazy good record on so many levels, I just hope I can aptly explain just why it deserves such praise and describe, at least in part, someone of the many complexities within this record – and just why it all works so well.
It is not easy writing reviews like this. You want to convey the brilliance of the music without going too over the top, yet the emotion of the record leaves you at its mercy.
It appears I have written a bit of a novel here. Never intended to, but that's what good music does to you.
The big question – how could this album possibly be worth the wait? How could it match the brilliant (and perfect score achieving) debut?

Nine years since the debut album; 6 years in the making; 2 previous versions of the album scrapped; a Mecca 1 lawsuit; line-up changes; the death of the studio engineer and friend to everyone; and personal turmoil for the band's main man Joe Vana.
What we have here is an absolute rarity. Mecca II is one of the few records ever that has gone through all of the above, only to finally appear….and deliver!
This really is an AOR masterpiece. Mecca II is a finely crafted AOR album, with touches of high-tech 80s, Westcoast pop and a whole swathe of production effects that should make this record timeless in years to come.
Obviously the length of time I have lived with tracks helps and some I have had for several years now! But for all the demos and alternative takes, the final versions here just blow them all away. Getting the final mix of this album and then the final mastered version some months back was a revelation. And time has only helped firm my resolve in these songs.

This album is anything but AOR by numbers. In a scene that complains about lack of creativity and originality, of stale projects and drum machines – this album is the exact opposite. This is an album that takes time to grow and reveal itself. It is composite of years of studio time, precise and analytical rewriting of songs until perfect and absolutely beautiful performances by all those involved in the record.
And the production and mix are just glorious. This album has so much room to breathe. No wall of volume here. Crank it up and it's loud – but still perfectly in balance.
This is a truly organic record and is just so inspiring to listen to.
The arrangements within are selective and intelligent. The structure of the songs is never dull nor predictable. And the record should be showcased as an example of how to do things right. How to achieve sonic nirvana in this AOR world.
Credit to the production team of Joe Vana, Chuck Macak and Mark Alano. It was Chuck who mixed the album.

The Mecca debut was perfect in its own right. I still love that record to this day. But Mecca II is a different beast. They are vastly different albums, but still related to each other by Joe Vana's natural writing ability and moody AOR style. I think the debut was, in many ways, seen as Jim Peterik's vehicle. And there was a definite question mark over Joe and if he could deliver anything of the quality of the debut without any of the other team involved.
Well….he's not only done that, but he's grown in leaps and bounds since then and has delivered what I will say now as an even better record.
This is 100% Joe's baby and together with songwriting partners Tommy Denander and Christian Wolff, the pressure of the countless delays and high fan expectation can be laid to rest. Joe Vana is now a force to be reckoned with on his own.

And of all things here, I'm most happy with the fact that Joe hasn't sacrificed himself with hesitations over whether his vocals would be enough to carry the album. There were times where the album was to again be split between two vocalists (Bobby Kimball was one nominee) such as the debut was with Fergie Frederiksen. Thank God Joe did not do this and I for one pushed him not to behind the scenes. As his voice is so engaging, so crucial to the success of this album. And he has added so much to his range since the debut.

And the songs....the songwriting is just amazing. Joe Vana found the perfect writign partner in Tommy Denander, and together they bring out the best in each other. They wrote most of the album together.

Track By Track:

Perfect World opens the album in absolutely blistering AOR form. The very first thing you notice is how crisp and crystal clear the keyboard and bass sound. Tony Levin supplies bass on this track, so it's no wonder why. The drums (Rick Vitek) snap in and the guitar work is beautiful. Tommy Denander has never sounded better and I mean that. Everything just sounds so organically placed. The song flows with such ease and such precision. This song and this album as a whole is like a high performance vehicle. Everything on the surface seems so effortless, yet the work done to design the car and get it to this point and the power 'under the hood' is simply unexplainable. Joe Vana has grown in maturity and in skill as a vocalist since the Mecca debut and he sounds like a seasoned veteran here. The vocals are so easy to listen to. Perfect World has an instant chorus and some fine soulful harmonies. The lead break following the chorus gives the song the same musical intensity and integrity as luminaries such as Mr. Mister and Toto. The guitar solo is sublime and a joy to hear.

Closing Time kicks off with another set of keyboard/programming before the drums kick into gear. A tougher track then the opener, but equally impressive with its technical prowess and the chorus grows with each listen. Again there is so much to listen to that one or even three listens is not enough. The Toto style soloing is again brilliant.

10life (or Ten Lifetimes) is a terrifically moody and complex AOR track with a mix of Westcoast in the keyboards and the smooth vocals. Mr. Mister would be proud to call this their own. A punchy chorus breaks the Westcoast spell. And just as you were getting comfortable with the track, it breaks into a haunting instrumental passage half way through the song. It slows things way down, before building them back again with a flurry of guitar (Brian Moritz, Christian Wolff and Tommy Denander) and percussion parts. You simply cannot teach this kind of intelligent songwriting (Vana & Wolff). It has to come naturally.

Life's Too Short is another moody number that features a classic retro keyboard sound, some funky bass and believe it or not, a spoken word verse! The chorus is simple yet catchy as, surrounded by some fine guitar playing (Wolff & Denander), contrasting brilliantly with the complex verse and bridge structures. Drums courtesy of Pat Mastello don't hurt either! Joe Vana manages to add so much more to his vocals this time around. I loved the raw emotion of his voice on the debut, but this album is so far ahead from that.

I Know features some amazing lead vocals from Joe. Some high notes that really surprise and raise the song into another level. The whole song has a rich texture of complex keyboard parts (from Brian Moritz) and layered harmonies and a fabulous chorus of chorus. Tommy Denander and Christian Wolff turn this into a 'lost' Toto classic and Joe makes it an AOR home run with those vocals. The album's bass star is Wally Hustin – surely a new name that will make a huge mark thanks to this.

Did It For Love is a 6 minute AOR masterclass in how to write brilliant AOR. Soft and subtle to start, with piano, keyboards and subtle guitars all working together in unison. But the vocals are simply brilliant. Joe carries the mod of the song here, through the verse and into the bombastic chorus. Brian Moritz' keyboard parts are again brilliant too. So much to listen to here. Thank God the guys got the mix just right. The song takes a left turn mid-way through into a nice mid-song break/guitar solo before returning to where it all started – a sparse musical arrangement.

From The Start is another one of those tracks where you think, just how did they write this? The moody and feel comes straight out of the Mr. Mister/prog AOR handbook, yet it is so original at the same time. Technical brilliance, diverse arrangements and classy guitar work (Joey Vana and Tommy Denander strike again). Tony Levin grooves again on bass. Another pretty long song, the instrumental passage mid-song stretches out into another killer solo.

As if I haven't gushed enough, then comes Deceptive Cadence which is simply stunning. The haunting Westcoast/pop/AOR ballad with an engaging, warm and sultry lead vocal builds slowly into an orchestral chorus that builds the mood. And at 3.30, this 6 minute track does an absolute left turn – turning sultry up to a new high and delving into a complex slow burning instrumental with Tony Levin (bass) and Pat Mastelotto (drums) going to town. AOR by numbers this sure is not. And the keyboards (Paul Prociotto & Denander) are killer.

As if sensing that the album could use a shift in tempo and mood, W2W (Wire To Wire) bursts to life, bringing a more urgent and rocking affair to break up the mood. This is catchy as hell in its own right and is really well placed within the structure of the album. Again, it seems simple enough, but there is a lot of music to digest in the background. And there's that killer guitar solo too!

Undeniable is yet another perfect mood track. The haunting vision of the album is back with a softly sung vocal gliding over keyboards (this time from Mr. Perfect Keys, Eric Ragno). Then the chorus – the song bursts to life with passion and power. A big big ballad and some soaring lead vocals from Joe.

What could possibly conclude this album in a way it deserves? A way that would leave its own mark in an already crowded album of classic songs? The answer is As I Walk Alone – one of the most brutally emotional lead vocals I have heard in years. Joe bares all emotionally as he sings with only the accompaniment of a piano (Brian Moritz) and then later in the song, a simple, perfect slow guitar solo (Wolff). It really is a fine and classy way to close a perfect album and due to the impact of the song, it stands out as a highlight – for the album and for the year.

Taking off my reviewer's hat for a moment and speaking as a friend, I am so very proud of Joe Vana for overcoming everything that was thrown across his path on his quest to make Mecca II and form the musical vision he has carried in his mind all this time. He has accomplished that goal and to be honest, delivered a very special album here. One I knew he had in him, but wasn't always confident it would come together. All doubts are cast aside with this result.

I've been debating the score needed for this for weeks now. In conclusion I realized that it was just that good an album that anything less than a perfect rating would be doing it a disservice. In a year of truly staggering quality releases, why should I not give out another perfect score, when it clearly matches the quality of the other 3 killer albums awarded such a score this year. It's vastly different in style to those, but every bit just as classic a record.

Discography / Previously Reviewed

· Mecca
· Undeniable





Line Up:

· Joe Vana: Vocals
· Tommy Denander, Christian Wolff, Joey Vana, Mark Alano: Guitars
· Rick Vitek, Pat Mastelotto: Drums
· Wally Hustin, Tony Levin: Bass
· Brian Moritz, Tommy Denander, Eric Ragno: Keyboards



Essential For Fans Of:

· Mecca
· Toto
· Mr. Mister
· Tommy Denander


Track Listing

· Perfect World
· Closing Time
· 10life
· Life's Too Short
· I Know
· Did It For Love
· From The Start
· Deceptive Cadence
· W2W
· Undeniable
· As I Walk Alone

--All tracks are highlights.

Tora Tora Revolution Day
FnA Records
247365-036-2
· Produced By: Tora Tora


---

· Running Time:


---

· Release Date: Out Now


---

· Released:


---

· Musical Style: Hard Rock


---

· Links: FnA Records

86%


Songs: 85%

Sound: 88%
Interesting album this. Like many bands, Tora Tora were victims of the grunge movement, sweeping them aside for the dreaded flannel wearing wave of bands that cursed the 90s. But they were unlucky to be eraddicated with the other bands of their time, as Tora Tora were nothing like any other band out there and really kinda had their own unique sound that could easily have been accepted as part of the new wave of hard rock appearing at the time.
They disappeared after their brilliant second album Wild America was released, with an unreleased album still in waiting. That album became somewhat mythical, as it never leaked out in any way, unlike so many other lost albums of the time.
Finally FnA Records came along and relieved fans of their long held anxieties. The treasured Revolution Day album has found its way into existence.
And now it's out there, it seems even stranger that it got left on the rack back in the 90s.
To me this album is a very good blend of what Tora Tora was all about on Wild America, mixed with a more contemporary groove that suited the 90s sound.
That, and the fact the album is almost entirely retro in its groove and far more bluesy than the band previously displayed. But one thing hasn't changed – that unmistakable twang of vocalist Anthony Corder. One unique voice that's for sure.
Song wise we have a very diverse set of tunes here, from the Zeppelin-esque classic rock blues of Revolution Day; to the flat out double-time barroom blues of Mississippi Voodoo Child; the acoustic retro ballad Candle And The Stone and Shelter From The Rain; hard rock groove of Blues Come Home To You; the brass accompaniment on the swaggering Memphis Soul and the 7 minute epic instrumental that closes the album.

Tora Tora fans might have already picked this up – but if you were not aware, do so now! Others might also find something new to enjoy here. I'm still a massive fan of Wild America and while this album is a little different from that, it shows how the group was maturing in their own skin and expanding into a true classic rock outfit.

Discography / Previously Reviewed

· Tora Tora
· Wild America
· Revolution Day





Line Up:

· Anthony Corder: Vocals
· Keith Douglas: Guitars
· John Patterson: Drums
· Patrick Francis: Bass



Essential For Fans Of:

· Tora Tora
· Retro Hard Rock


Track Listing

· Revolution Day *
· Mississippi Voodoo Child *
· Candle And The Stone
· Blues Come Home To You *
· Time And The Tide
· Shelter From The Rain *
· Living A World Away
· Rescue Me
· Little Texas
· Memphis Soul *
· Me And You
· Out Of The Storm

--*Best Tracks

Kimball / Jamison Kimball / Jamison
Frontiers Records
FRCD530
· Produced By: Mat Sinner


---

· Running Time:


---

· Release Date: 2011


---

· Released:


---

· Musical Style: Melodic Rock


---

· Links: Frontiers

92%


Songs: 90%

Sound: 94%
I really wasn't convinced this album would work when originally announced. Not because I doubted either singer, but purely for these kinds of things to work, you need chemistry. Two AOR legends together is always an appealing idea, but these two have quite different voices and styles. Jimi Jamison – the former voice of Survivor and Bobby Kimball – the former voice of Toto.
Both have been around for decades and both have sung each other's songs in the past due to performing togetrher with Voices Of Classic Rock.
But, would it work on record? Neither had a hand in writing on playing on this record, giving it that dreaded "project" tag, but in the end it really all comes down to the songs.
And I have to say that the songs here are for the most part, first rate.
You've got man of the moment Erik Martennson co-writing 3; his W.E.T. partner Robert Sall behind 2; two Richard Page (Mr. Mister) compositions; a Jim Peterik gem plus 3 from the songwriting team of Henrik Wikstrom/Niklas Edberger/Randy Goodrum.

There are also style differences between the writers, so the energy of the tracks does vary, giving the album a slightly jumbled feel and emphasizing that this is a project rather than a band. But the performances of Jamison and Kimball smooth over any cracks. Their smooth, authorative and familiar vocals really do work well together.
It is Jimi Jamison that takes the front foot on most songs, with Kimball acting in a secondary role, but his lines punctuate the songs perfectly and the duo harmonizing during choruses is a joy to listen to.

The two lead tracks (and videos) Worth Fighting For and Can't Wait For Love are both Hanif Sabzevari/Robert Säll compositions and are perhaps the strongest AOR anthems of the album and sound the best fit stylistically for the duo. This is as natural as it gets.
The mid-paced Richard Page/John Lang composition Sail Away is a lot smoother and almost Westcoast in style before the "classic" Jim Peterik penned Chasing Euphoria rocks things up. This song has Peterik written all over it and could have come from the Crossroad Moments sessions or the last Pride Of Lions record.
Find Another Way (Henrik Wikstrom/ Niklas Edberger/Randy Goodrum) is a monster sentimental piano ballad that kicks into high gear mid-song. It's a mighty ballad, but I'm not sure Bobby Kimball tackles the high notes so well. Not when compared to Jimi at least.
Get Back In The Game and I Did Everything Wrong are Erik Mårtensson/Miqael Persson songs and give the album another twist in style. Both fit the record well and both are really engaging tracks – the first a typical W.E.T./Eclipse melodic rocker and the latter a mid-tempo sentimental anthem.
Shadows Of Love is the very same track from the latest John Waite solo album, written by John with Jeff Kent & Norman Mershon. I prefer the JW solo version and this is probably the most out of place song here.
Hearts Beat Again is a terrific melodic rock anthem written by Auras' Gui Oliver with Ferpa Lacerda & Filipe Beyer. Not to make another point of it, but the song has its own feel and vibe.
We Gotta Believe (Richard Page/John Lang/Robert Page) is another smoother AOR track and coupled with the last track divert the album from the more consistent sound of the first half.
The pumped up and intense rocker Kicking And Screaming (Erik Mårtensson/Miqael Persson) is completely out of place, but is so fabulously catchy that it demands inclusion. This is another classic Martensson track in the best tradition of the Toby Hitchcock album, not to mention W.E.T. and Eclipse.
Your Photograph (Wikstrom/Edberger/Goodrum) is an ok (non-offensive) way to complete the album.
Basically the first half is almost flawless in its consistency. The second half, while filled with equally good songs and terrific performances, isn't quite as consistent, due simply to the nature of the varied song selection. Behind the music on Kimball/Jamison is producer/bassist Mat Sinner; Drummer Martin Schmidt; Guitarist Alex Beyrodt and keyboardist Jimmy Kresic.
Together these guys have done an amazing job. The production is fabulous and the performances energetic and powerful and match the vocalists perfectly. They have made an interesting alternative to the Dennis Ward production/music team that normally forms the basis of these project releases.

Good enough to rate it as essential to fans of Jamison and Kimball and also highly recommended to all fans of powerful, immaculately performed melodic rock.

Discography / Previously Reviewed

· Kimball / Jamison





Line Up:

· Bobby Kimball & Jimi Jamison: Vocals
· Alex Beyrodt: Guitars
· Martin Schmidt: Drums
· Mat Sinner: Bass
· Jimmy Kresic: Keyboards



Essential For Fans Of:

· Bobby Kimball
· Jim Jamison
· Mat Sinner


Track Listing

· Worth Fighting For *
· Can't Wait For Love *
· Sail Away
· Chasing Euphoria *
· Find Another Way *
· Get Back In The Game *
· I Did Everything Wrong *
· Shadows Of Love
· Hearts Beat Again
· We Gotta Believe
· Kicking And Screaming *
· Your Photograph

--*Best Tracks

Fergie Frederiksen Happiness Is The Road
Frontiers Records
FRCD531
· Produced By: Dennis Ward


---

· Running Time:


---

· Release Date: 2011


---

· Released:


---

· Musical Style:


---

· Links: Frontiers

94%


Songs: 93%

Sound: 94%
Interesting that I should make mention of the Dennis Ward production team in the Kimball/Jamison review, as they are the very guys in place for Fergie Frederiksen's brand new (long awaited) solo album. Its kind of strange that both albums arrive the same day, as they are almost carbon copy "projects", just featuring a different production team and vocalist.
As on past project albums, the singer in question takes almost no part in writing any material – appearing for one co-write only (with longtime friend and past collaborator Jim Peterik) – instead relying on others to submit songs. Fergie in this case, along with Frontiers then pick out the best suited tracks to record.
And once again, we have some of the same names popping up! This time it's Robert Sall (W.E.T./Work Of Art) on two; Jim Peterik on 3; one for Gui Oliver (Auras); Mark Baker (House Of Lords, Signal) on two and David Roberts on two.
Plus a Joe Vana (Mecca)/Christian Wolff track – the first time Fergie and Joe have crossed paths since the Mecca debut.
Both are terrific releases and probably belong on 'must buy' lists for all melodic rock fans, especially if you already follow these artists (then I'd upgrade these to essential), but there is something about this album that runs a little more smoothly than the Kimball/Jamison.
The songs within this album are a little more consistent as far as how they sound as a cohesive collection of tracks that make up an album. They really sound as if they belong together. I'm not sure who should get the credit for that – probably Dennis Ward and Fergie Frederiksen for ensuing the songs were delivered in a consistent and continuous manner.
I'm a long, long time fan of Fergie. There was a stage where I feared this would be his last album ever, but thankfully his health has improved vastly and we can look forward to many more to come. His voice has changed a little over the last few years, but essentially he remains the very recognizable voice of that legendary Toto album Isolation.
This is a more rocking affair than his last solo album Equilibrium and a more balanced album than the Frederiksen/Denander record.

The album has that unmistakable super slick Dennis Ward feel and the songs flow easily from one to another. Angel, Alaine and First To Cry (yes, the same song just used by House Of Lords) all roll effortlessly together, with some fine harmonies and strong choruses in play.
The haunting piano ballad Follow Your Heart (Jim Peterik) is perfect for Fergie's voice and really hits home. Then comes the uplifting melodic rock anthem Happiness Is The Road (Fergie & Jim Peterik), which matches the vibe of Kelly Keagy's The Journey (also co-written by Peterik). An album highlight making me wish Fergie had a hand in writing more.
I Still Believe (David Roberts) is another high class memorable AOR track; while Lyin' Eyes (Gui Oliver) is as smooth as it comes.
Love Waits For No One (Roberts) is an ok track, but probably my least favourite of the album.
Jim Peterik goes into high gear again on Writing On The Wall, which has that familiar Peterik/Survivor sound.
The Future Ain't What It Used To Be is another Mark Baker track, previously demoed by Mark Free (brilliantly) and now covered with equal passion from Fergie. It fits the album very well and still sounds great.
The One (Joe Vana/Christian Wolff) sounds like Foreigner meets Toto and is very 80s. Perfect for this record and another classic song from the pair of writers. A strong chorus is made even better by some great lead vocals and big harmonies. I could hear Mecca doing this easily.
The Savior closes the album on an uptempo note. Not the best track on here, but typical enough of the rest of the material.

Dennis Ward (with Dirk and Nathan on drums and guitars as usual) does a wonderful production job here, keeping things engaging and consistent and Fergie sings his heart out as expected.
But you know who the unsung hero of the day is here? Keyboardist Eric Ragno. This is without question some of his best and more challenging work. It lies just under the surface a lot of the time, but if you focus on the keyboards, you realize just how strong and dominant their presence is on this record. Without Eric, a huge chasm would be missing from the songs. And these are not your usual dated/80s keyboards. He keeps things contemporary with a variety of different sounds throughout.
Ok, so another essential purchase for fans of Fergie and melodic rock in general. My most recommended album of the three, although there is so many quality songs and performances on both this and the Kimball/Jamison release, that I think a double purchase will be in order for most.
Long time no hear Fergie – let's not make it so long until the next record please.

Previously Reviewed

· Frederiksen/Phillips
· Equilibrium
· Frederiksen/Denander
· Happiness Is The Road





Line Up:

· Fergie Frederiksen: Vocals
· Nathan Eshman: Guitars
· Dirk Bruinenberg: Drums
· Dennis Ward: Bass, Guitars, Keyboards and Background Vocals
· Eric Ragno: Keyboards



Essential For Fans Of:

· Fergie Frederiksen
· Dennis Ward
· Jim Peterik


Track Listing

· Angel (Mirror To Your Soul) *
· Elaine *
· First To Cry
· Follow Your Heart *
· Happiness Is The Road *
· I Still Believe In Love *
· Lyin' Eyes *
· Love Waits For No One
· Writing On The Wall
· The Future Ain't What It Used To Be *
· The One *
· The Saviour

--*Best Tracks

Issa The Storm
Frontiers Records
FRCD529
· Produced By: Daniel Flores


---

· Running Time:


---

· Release Date: 2011


---

· Released:


---

· Musical Style: Melodic Hard Rock


---

· Links: Frontiers

89%


Songs: 86%

Sound: 94%
Norwegian vocalist Issa is a talent – no doubting that. But there are two things that are bothering me – first is the whole 'sex-kitten' marketing angle that I just don't think suits. The lead video for Looking For Love really didn't portray the great song that it is, nor the class of the singer behind it.
Then there is a press release stating that on the debut album Issa was "compared to such music stars as Celine Dion, Avril Lavigne and Amy Lee."
Not sure who (if anyone) actually said that, but I don't agree. What Issa is – is a powerful female lead vocalist with a solid band behind her, performing memorable melodic hard rock. Nothing I review here is ever going to be compared to anything like Celine Dion (thank God)!
Yes, there is a modern edge to the album – mainly in the guitar tone and production – but Issa makes the songs more classic in style with her very likable, melodic vocals.
The songs – once again (yes, three for three this month from Frontiers) – have a selection of songs not penned by the artist – this album featuring compositions from Robert Sall (again), Erik Martensson (again), Randy Goodrum (again), being joined here by Magnus Karlsson and a few others.
Now may not be the place to make a point – as there are some great songs on here as usual – but how long can these guys keep delivering great songs!! It's amazing…and a little freaky, but there seems no end to the song writing talent of Martensson, Sall and co.
I would just hate to see them over used on albums outside their own projects. That's where they need to be concentrating on.

I am pleased to say though, that Issa co-writes 3 tracks with the always classy Martin Brothers (James Martin is now married to Issa). Two of those are album highlights.
For me the debut Issa album was very impressive and this follows a very similar path. More or less the same energy, the same powerful vocals and a good dose of melodic hard rock with some modern production tweaks. Perhaps a little more contemporary with some heavy guitars in the background.
The songs are a mostly impressive bunch, but I think the debut album had a couple more killers, making that the better album by a touch.
Here the real stand outs are – the super catchy and hook filled Looking For Love; the monster power ballad Invincible; the heavy anthem Black Clouds (written by Daniel Flores); the very melodic Gonna Stand By You (great chorus); the other album ballad Too Late For Love (another hit from Erik Martensson with his usual writing partner Miquel Persson) and the closing hard rocker The Storm.
The others tend to blend in more and aren't of the same class as these mentioned tunes.
Great production once again – a touch of The Murder Of My Sweet perhaps, with Daniel Flores responsible for sound and drums/percussion. Unquestionable good lead vocals from Issa, but perhaps a few songs that don't quite stand out as they should. Highly recommended again for fans of female fronted melodic rock, and a recommendation to check it out for others.

Discography / Previously Reviewed

· Sign Of Angels
· The Storm





Line Up:

· Issa: Vocals
· David Sivelind: Guitars
· Daniel Flores: Drums, Keyboards
· David Sivelind, Daniel Flores, Johnny Trobro: Bass



Essential For Fans Of:

· Issa
· Female Fronted Melodic Rock


Track Listing

· Looking For Love *
· Please Hold On *
· Take A Stand
· Invincible *
· Two Hearts
· Black Clouds
· You're Making Me
· Gonna Stand By You *
· We're On Fire
· Too Late For Love *
· What Does It Take
· The Storm

--*Best Tracks

Shy Shy
Escape Music
ESM232
· Produced By: Shy and Andy Faulkner


---

· Running Time: 66


---

· Release Date: October 7


---

· Released:


---

· Musical Style: Melodic Hard Rock


---

· Links: Escape Music

92%


Songs: 94%

Sound: 90%
This album was a long time coming and for a period, there was some back and forth over who would sing on it. In the end, it wasn't Shy's most used vocalist Tony Mills in the hot seat, but rather Lee Small (Phenomena/Surveillance) that took the helm – and I for one and really pleased he did.
This is a considerably more rocked up album from the British melodic rockers. This album is perhaps the heaviest of their career and I'm loving the choice of direction. Lee Small has a voice not too far off that of Glenn Hughes/Goran Edman – melodic, yet authorative and powerful. His deeper tone suits the heavier edge that this album carries.
There is a lot going on here. The album is most obviously guitar driven, but keyboards play a big part also, swirling away in the background, while a power packed rhythm section keeps songs pumping.
The trio of songs that lead the album barely stop to take a breath. It's a truly energetic start. The memorable rock ballad Breathe only slows things down temporarily, while Blood On The Line lifts the tempo back with a dose of Europe style melodic rock.
Pray is a super cool, fast tempo'd urgent little rocker, with a catchy keyboard backdrop that is as immediate as it is catchy.
And Only For The Night sounds like Goran Edman at his best, so you know folks are going to love this.
Over You is pure AOR bliss, wrapped in a slightly heavier beat. The keyboards here are front and center.
The album closes with another highlight – the uptempo and rocking, yet very melodic Union Of Souls, featuring a great vocal and a tight overall band performance.
Great stuff! This might just be my favourite Shy album of all now. It's the best produced and the songs have a cracking energy to them. I prefer this direction over the more AOR of previous records and really think the guitar work on here from Steve Harris is mesmerizing. It is he and vocalist Lee Small that make this album what it is. Awesome.

Discography / Previously Reviewed

· Once Bitten...Twice Shy
· Brave The Storm
· Excess All Areas
· Welcome to the Madhouse
· Let The Hammer Fall
· Regeneration
· Unfinished Business
· Sunset And Vine
· Shy





Line Up:

· Lee Small: Vocals
· Steve Harris: Guitars
· Bob Richards: Drums
· Roy Stephan Davis: Bass
· Joe Basketts: Keyboards



Essential For Fans Of:

· Shy
· Glenn Hughes
· Goran Edman


Track Listing

· Land Of A Thousand Lies *
· So Many Tears *
· Ran Out Of Time *
· Breathe *
· Blood On The Line
· Pray *
· Only For The Night *
· Live For Me
· Over You *
· Sanctuary
· Save Me
· Union Of Souls *

--*Best Tracks

Grand Design Idolizer
AOR Heaven
00065
· Produced By: Pelle Saether


---

· Running Time: 49


---

· Release Date: October 28


---

· Released:


---

· Musical Style: Melodic Hard Rock


---

· Links: AOR Heaven

90%


Songs: 87%

Sound: 93%
I can't imagine a single review of this album not mentioning Def Leppard. The two are inexplicably mixed due to Grand Design's sound being almost entirely influenced or derivative of Def Leppard's trademark high-tech melodic rock style.
The band's debut album showed that the guys were big fans of the Leppard sound and production style. But on album number two, they blow the debut out of the water and further blur the lines between the two bands.
The good news for fans of the debut is that this album is better in every way – with tougher sound, tighter production and even more layers than last time.
There is a very fine line between paying tribute to one band's sound and ripping it off entirely.
And after careful deliberation and a couple of months of listening time, I have to say that Grand Design fall on the right side of this line – just – coming closer to the classic Def Leppard sound than even those guys do these days.
For fans wishing a return to the 'classic' Leppard sound of Pyromania and Hysteria, this album is for you.
The production is quite superb, offering layer upon layer of….well, just about everything! Vocals, guitars, harmonies, keyboards…you name it.
From one song to the next we hear the best parts of Def Leppard's Pyromania guitar sound reproduced with Hysteria's layered production and Grand Design's own blend of Scandinavian melodic rock twisted around it.
Get On With The Action matches parts of Armageddon It; Change Me Up has a little Foolin' in there; OughtoGraph is a quirky multi-layered hard rocker with an instant chorus; the cool moody mid-tempo Your Love's A Runaway is more or less a mix of Hysteria and Animal; Stealin' My Love is Too Late For Love/Die Hard The Hunter; Let's Rawk The Nite (no clichés there!) is an ok rocker; the slower Addiction For Love is Love Bites; Idolize Me is another good stand-alone rocker with layered chorus; Rock Back To The 80s has one of the most anthemic choruses of the whole album and is more a Let's Get Rocked kind of vibe; You're Gonna Dig On It is a heavier, moodier track that closes the album well, leaving no time for any fillers.
You'll need to be a Leppard fan to really appreciate this fully and you'll also need to accept that the comparisons between these original songs and various Leppard tunes are very very close. If you like the idea of new songs wrapped up in a tribute to all things Leppard, then this is a very well put together album.

Discography / Previously Reviewed

· Time Elevation
· Idolizer





Line Up:

· Pelle Saether: Vocals
· Peter Ledin, Dennis Vestman: Guitars
· Richard Holmgren: Drums
· Anders Modd: Bass



Essential For Fans Of:

· Def Leppard
· Grand Design
· BB Steal


Track Listing

· Get On With The Action *
· Change Me Up *
· OughtoGraugh *
· You Love's A Runaway *
· Stealin' My Love *
· Let's Rawk The Nite
· Addiction For Love
· Idolize Me *
· Rock Back To The 80s
· You're Gonna Dig On It

--*Best Tracks

Gary John Barden Eleventh Hour
Escape Music
ESM233
· Produced By: Michael Voss


---

· Running Time: 49.20


---

· Release Date: October 21


---

· Released:


---

· Musical Style: Hard Rock


---

· Links: Escape Music

65%


Songs: 45%

Sound: 85%
British hard rock vocalist Gary Barden is a pretty consistent guy, whether he is singing for MSG, Statetrooper or his own solo albums such as this one.
This is a pretty uncompromising record, but ultimately a disappointing one. It has a pretty fierce approach, rocking from the outset and features no slower tracks and certainly no ballads. It has a raw sounding production – a little too raw if you ask me, it does appear muddy in places. And the songs speak of tough times, conflict and battle.
There are choruses, yes….but don't look to this album to provide any uplifting anthems. Only Fallen By The Wayside and What You Wanna Do offers anything approaching a big hook.
The rest is tough and gritty and darker than usual. Yes, it's a musical statement and a state of mind and fans of Barden's heavier work might appreciate more than some others.
I don't mind the sound and style, but I do have an issue with the songs. I just don't think there are enough tracks on here that match prior work from Barden.
The songs – no matter the style – just don't have the same quality and several just plod along with no real destination - Shine A Light On Me and the 8 minute Before The Eyes Of The World being the two worst offenders.
Also missing the mark are Child Of Sorrow, Easy Does It and Don't Take Me For A Loser.
In a year of musical brilliance, an album like this is going to appear before me and disappear immediately once I've reviewed it. Simply not enough here in the melody or hook department to warrant going back for more.

Discography / Previously Reviewed

· Past and Present
· Agony and Xtasy
· Love and War
· Eleventh Hour





Essential For Fans Of:

· Gary John Barden


Track Listing

· Baghdad *
· Fallen By The Wayside *
· Child Of Sorrow
· What You Wanna Do *
· We Are Dead
· All In
· Blackmail
· Shine A Light On Me
· Easy Does It
· Before The Eyes Of The World
· Don't Take Me For A Loser

--*Best Tracks

Saracen Marilyn
Escape Music
ESM230
· Produced By: Saracen


---

· Running Time: 53


---

· Release Date: 2011


---

· Released:


---

· Musical Style: Melodic Rock


---

· Links: Escape Music

86%


Songs: 90%

Sound: 82%
This is not an easy album to get into or to learn to appreciate in the first few spins. But then again, what concept album is? This one revolves around the life of Marilyn Monroe – which as a subject matter doesn't interest me one iota. Her legend is something that is already completely overdone.
But, pushing aside that prejudice for the music on hand, we have a complex album that tells a story while dishing up a few melodic rock gems in the process.
The opening Sax-infused instrumental rocker Norma Jeane is about as pompous as it gets and leads into the dramatic rocker Whither the Wind Blows, laced with female harmonies.
Hold On is a ballad that blossoms, featuring lead vocals from Issa.
Possibly the best track on the album is the barnstorming straight up rocker Make This Body Work, featuring Robin Beck going right over the top.
Who Am I slows things down, with Beck joined in duet by Steve Overland. The make a good pairing actually, with the song going into overdrive half way through for a spell.
Love Like A Razorblade is a semi-instrumental which leads into the rocker Break the Spell. The vocals of the Sacaren guys sadly don't match that of the guest stars.
Not For Sure is a slow sultry acoustic Robin Beck sung track, followed by another Beck track in the big impressive ballad Like Going Home.
Closing the album and the story arc is a metallic pomp rocker/instrumental/spoken word track Unfinished Life (the required concept album's arty concept piece) and the big dramatic finale Marilyn sung by Robin Beck again.
The production here has the necessary balance to allow the listener to concentrate on the story and the performances from the guest stars impresses. But the star of the album is Robin Beck, who delivers a gem of a performance. Still not an album for everyone, but if you enjoy your melodic rock pomp'd up and a little over the top, this concept album delivers.

Previously Reviewed

· Red Sky / Heroes, Saints and Fools
· Vox in Excelso
· Marilyn





Line Up:

· Steve Bettney: Vocals
· Rob Bendelow: Guitars
· Paul Gibson: Drums
· Richard Bendelow: Bass
· Paul Bradder: Keyboards
· Snake Davis: Sax

With:
· Robin Beck, Issa, Steve Overland: Vocals



Essential For Fans Of:

· Saracen
· Robin Beck


Track Listing

· Norma Jeane *
· Whither the Wind Blows
· Hold On
· Make This Body Work *
· Who Am I *
· Love Like A Razorblade
· Break the Spell
· Not For Sure *
· Like Going Home *
· Unfinished Life
· Marilyn

--*Best Tracks

John Farnham The Acoustic Chapel Sessions
Sony Music AU
88697969872
· Produced By: Ross Fraser


---

· Running Time: 43


---

· Release Date: 2011


---

· Released:


---

· Musical Style: Acoustic Pop/Rock


---

· Links: John Farnham

80%


Songs: --%

Sound: --%
Australian pop/rock legend John Farnham turns out his latest release – again likely to only find traction in his homeland, remaining ignored by the rest of the world – despite a large appreciation for the vocalist he is. But at 60+, careers don't blossom, they fade.
Not Farnham's voice though – this guy could out-sing any 20 year old you put in front of him. The power is just phenomenal. This acoustic album sees John retread 11 classic hits, so at least the song quality missing over the last few albums is guaranteed. The only thing I didn't want to hear was John mellowing out the old classics into the same 'old-man tempo' of his recent output.
And two songs in I was cringing. The classics Pressure Down and Reasons were pretty lifeless and slowed down from their upbeat originals.
Thankfully Chain Reaction kicked the album into high gear and what followed – Playing To Win, You're The Voice, That's Freedom and Talk Of The Town sparkled with energy and refreshed enthusiasm.
Throw in a couple of sultry tunes like the timeless brilliance of Age Of Reason and the soulful Simple Life and the balance between acoustic ambience and electricity was reached.
And Farnham himself sounds amazing. The simple, stripped back format allows his voice to shine and blaze through on a few of the bigger songs. Amazing still to this day.

A worthy addition to any John Farnham fans' collections, and for those that enjoy these kind of stripped down releases. Newbies might even be impressed enough to delve back into his career for some pop/AOR gems. It's nice to be able to give John a positive review for a change.

House Of Lords Big Money
Frontiers Records
FRCD528
· Produced By: James Christian


---

· Running Time: 49


---

· Release Date: Out Now


---

· Released:


---

· Musical Style: Melodic Rock


---

· Links: Frontiers

95%


Songs: 98%

Sound: 88%
This is House Of Lords's fourth album since James Christian took over the band with his own line-up and as vindication for his move, the band has remained constant for the first time in their turbulent history.
Big Money is another very fine release in this series that started in 2007. Each release has traded upon the band's core sound, albeit with a slight twist each time.
Fan appreciation has been largely universal, with some favoring one release over another and this time will be no different.
Big Money contains a really great set of songs – possibly the best and most consistent set of tunes since World Upside Down.
What I really appreciate here is the band returns in part to their debut/Demons Down sound, with more pomp, more keyboards and more tempo variation than any of the four latest albums.
A rawer and rougher production might be the only issue to some. The sound is more in your face this time around and a little muddy in places, especially with the guitar sound.
But I am so enamored with the songs, I can see past this as the rawness in some ways adds to the energy of the record.

Big Money is a big stomping mid-tempo anthem in the vein of Shoot (from Sahara); while One Man Down is possibly the best House Of Lords song in a decade, a match in mood and style to the wonderful title track from Demons Down.
First To Cry is another cover of a Mark Free demo, but is written by Mark Baker, who again joins James Christian to write most of this album's material – just as he did with Cartesian Dreams. The song suits the band well.
Someday When is a monster keyboard-drenched pomp rocker with another great chorus – co-written by Baker, Christian and Tommy Denander; Searchin' goes back to mid-tempo pomp; while Living In A Dream World is more urgent and has a certain attitude to it.
The Next Time I Hold You is another Denander co-write and is the only ballad of the whole album. And they make it count with big sentiment and an even bigger chorus.
Run is brilliant – urgent, uptempo and bathed in keyboards; and Hologram is even better – faster, heavier and featuring a killer chorus. Seven continues a late album flurry of fast paced rockers, which includes Once, Twice also. These last three tracks are storming melodic hard rockers with some of the best HOL riffs to date. I absolutely love the chorus to Once, Twice.
The album closes with Blood, a darker, heavier pompish hard rocker that cements this album as a real rocking affair.
So it might be a little rougher, but the songs on Big Money are jumping out at me more so than Cartesian Dreams and Come To My Kingdom. And a few songs hark back to the pomp brilliance of the band's debut. There are more keyboards on this album and Robin Beck again provides some harmonious backing vocals. Yet another winner for House Of Lords I would say.




Line Up:

· James Christian: Vocals, Keyboards
· Jimi Bell: Guitars
· BJ Zampa: Drums
· Chris McCarvill: Bass



Essential For Fans Of:

· House Of Lords
· James Christian


Track Listing

· Big Money *
· One Man Down *
· First To Cry
· Searchin'
· Someday When *
· Livin' In A Dream World
· The Next Time I Hold You *
· Run For Your Life *
· Hologram *
· Seven
· Once Twice *
· Blood

--*Best Tracks

Sebastian Bach Kicking And Screaming
Frontiers
FRCD518
· Produced By: Bob Marlette


---

· Running Time: 51


---

· Release Date: Out Now


---

· Released: WORLD


---

· Musical Style: Melodic Metal


---

· Links: Frontiers

85%


Songs: 83%

Sound: 93%
I didn't get into the last Sebastian album at all. Angel Down just didn't work for me. In fact, when thinking about it – nothing since Slave To The Grind has actually done it for me.
But that album did it big time. I love that album and to this day rate it as one of the best hard rock albums to come out of the USA. The debut Skid Row was pretty tidy also.
You have to hand it to Sebastian – he has the attitude and the passion and that shines through here.
And he has a kick ass band too – the protégé Nick Sterling on guitars and bass; plus powerhouse drummer Bobby Jarzombek. I hope they stick around.
The sound of this album continues the modern vibe of Angel Down – more modern than I would have liked, but as Bach always says, he doesn't live in the past. Pity…
This is a supper heavy modern rock album, which really does sound top notch thanks to the always brilliant production work from Bob Marlette.
Guitars kick, the rhythm section is monstrous and the songs are a big improvement over his previous efforts. The best since his time in Skid Row for sure.
The only thing I don't really dig here is Sebastian's vocals. Strange to point him out as a weak spot within this album, but his higher register vocals on here just don't sound as natural as his raspier, darker Skid Row voice.
I miss the growl. His really sings high on this record and for me it just doesn't fit.
Songwise there are some fillers here, but some absolute monsters too.
The trio of Kicking & Screaming, Dance On Your Grave and My Own Worst Enemy is brilliant melodic metal.
As Long As I Got The Music is a good mid-tempo rocker with a melodic edge, but again, the vocals are just too high.
I don't rate I'm Alive or Caught In The Dream as highly, nor Dirty Power or even Live The Life.
Dream Forever on the other hand is a more classic Sebastian style moody track and One Good Reason rockers with attitude.
Lost In The Light is about as heavy and as intense as it gets and the closing track Wishin' features a great vocal and more melody.
A big step in the right direction from Angel Down, but still a few tracks short of classic and Bach's vocals remain a sticking point. A truly monstrous guitar and rhythm section set the album up perfectly, but like many I still hold out for the beloved classic Skid Row sound. Not because I want to live in the past, but because that band with Bach up front simply made amazing music. That quality hasn't been touched by Bach or the remaining Skid Row members themselves since they split.

Discography / Previously Reviewed

· Bring Em Bach Alive
· Angel Down
· Kicking And Screaming





Line Up:

· Sebastian Bach: Vocals
· Nick Sterling: Guitars, Bass
· Bobby Jarzombeck: Drums



Essential For Fans Of:

· Sebastian Bach


Track Listing

· Kicking & Screaming *
· My Own Worst Enemy *
· Tunnelvision
· Dance On Your Grave *
· Caught In A Dream
· As Long As I Got The Music *
· I'm Alive
· Dirty Power
· Live The Life
· Dream Forever *
· One Good Reason
· Lost In The Light *
· Wishin'

* --*Best Tracks

White Widdow Serenade
AOR Heaven
00064
· Produced By: White Widdow


---

· Running Time: 45


---

· Release Date: Out Now


---

· Released:


---

· Musical Style: AOR


---

· Links: AOR Heaven

94%


Songs: 95%

Sound: 93%
Australian AOR stars White Widdow made a name for themselves with a strong debut, but it is with Serenade that they will establish a legacy.
This is simply one of the finest 80s keyboard albums I have heard in a long time. The mood, the tone, the style and the delivery all ooze class.
When I say keyboard album, that might just be selling guitarist Enzo Almanzi short. He is all over the record with riffs and solos that keep most guitar fans happy.
But it is the lush Giuffria style keyboards that drive the album along with vocalist Jules Millis.
Think Giuffria's Silk & Steel, White Sister, Aviator and the debut Danger Danger album. That's what is going on here, coupled with 10 really memorable AOR songs, all delivered with a moody passion that should find this album very highly acclaimed.
You just don't get better than Cry Wolf, Strangers In The Night and the Def Leppard-esque ballad Do You Remember.
And the title track Serenade is simply glorious old-school AOR, harmonies, chorus hooks and keyboards galore.
The album brings memories of not only a few artists, but a whole genre, such as on Show Your Cards, another classic song.
And Patiently sounds like it came straight from an Aldo Nova record circa 1983.
Closing out the album is the feel good Love Won't Wait, another catchy track to prove this album is all killer, no filler.
The band made a cool debut, but deliver an essential sequel. This is a must have for every keyboard lovin' 80s AOR fans. Card carrying members of the Giuffria fan club need to sell all worldly possession to get your hands on this. Killer.

Discography / Previously Reviewed

· White Widdow
· Serenade





Line Up:

· Jules Millis: Vocals
· Enzo Almanzi: Guitars
· Jim Naish: Drums
· Trent Wilson: Bass
· Xavier Millis: Keyboards



Essential For Fans Of:

· Giuffria
· White Sister
· Danger Danger


Track Listing

· Cry Wolf *
· Strangers In The Night *
· Do You Remember *
· Reckless Nights
· How Far I Run
· Serenade *
· Show Your Cards *
· Mistake
· Patiently *
· Love Won't Wait *

--*Best Tracks

Xorigin State Of The Art
Frontiers Records
FRCD526
· Produced By: Xorigin


---

· Running Time: 52


---

· Release Date: 2011


---

· Released:


---

· Musical Style: AOR/MelodicRock


---

· Links: Frontiers

86%


Songs: 85%

Sound: 87%
Of all the fine melodic rock releases that have appeared in this remarkable year of 2011, this is one that might just fall through the cracks, being that it was released the same day as Work Of Art and Toby Hitchcock.
Strangely enough, it stylistically probably falls somewhere in between those two albums – the sweet keyboard AOR of Work Of Art and the harder more urgent melodic rock of Toby's release.
Xorigin are another Swedish band (yes, every band in that country has a record deal). The band featured Daniel Flores (Mind's Eye, Murder Of My Sweet, Novak) on drums and founding members Johannes Stole (vocals) and Daniel Palmqvist (guitar).
What do Xorigin deliver? Their own brand of 80s AOR, mixing guitar and keyboards evenly, with some strong vocals and plenty of harmonies.
The largely uptempo album offers plenty of classic AOR moments, but I think it takes a couple of songs to really get going.
The openers are good – but not classic. That changes with track 3 - In The Blink Of An Eye sounds like Chicago on AOR-steroids; Too Late is so filled with harmonies and keyboards that Work Of Art would be impressed. Gina doesn't impress, but This Is It is a far better tune.
The One For Me is sugary sweet and pretty catchy; Said And Done is a re-make of the Novak track made exclusively for MRCD3 some years back. With Daniel Flores on drums, the track matches the Novak sound, as does the track Mend My Heart, which is another Novak song (a big ballad).
What Loves Is All About has a big hitting rhythm to it, yet a perfectly AOR chorus again in the vein of Work Of Art.
The sound is a little generic and there is a couple of fillers on here and the album walks through a few different sounds - which doesn't help cohesiveness, however there is plenty of pink and fluffy here to have AOR fans reaching for their wallets once again. It's been an amazing year and while this album may not quite be essential, it is still very much worth investigating.

Discography / Previously Reviewed

· State Of The Art





Line Up:

· Johannes Stole: Vocals, Keyboards
· Daniel Palmqvist: Guitars
· Daniel Flores: Drums



Essential For Fans Of:

· -


Track Listing

· Can´t Keep Running
· Crying For You
· In The Blink Of An Eye
· Too Late
· Gina
· This Is It
· The One For Me
· Said And Done
· Matters To The Heart
· What Love Is All About
· Mend My Heart

* --*Best Tracks

| | |
| --- | --- |
| Foreigner Feels Like The First Time | Razor & Tie |
· Produced By: Foreigner


---

· Running Time:


---

· Release Date: 2011


---

· Released: WORLD


---

· Musical Style: Rock


---

· Links: Foreigner

90%


Songs: 90%

Sound: 95%
I'm generally not a fan of re-recording old material, but in this case, I'll let my prejudice slide. As instead of the original Foreigner covering themselves, we have Mick Jones and his 2011 line-up doing so, and that means more killer Kelly Hansen vocals!
Titled Feels Like The First Time for the US and Acoustique + More for Europe, this 2CD/1DVD set is value for all.
Acoustique sees the band take 9 classics and 2 new songs and strip them back into raw acoustic style. And they sound great! There is a real energy here that the Tesla album didn't have and I love the slightly tweaked arrangements. The production is crystal clear – gloriously so.
Kelly Hansen puts his own stamp on proceedings, taking over both the rockers and the ballads effortlessly.
The new tracks are The Flame Still Burns – a haunting ballad written originally for the 1998 cult rock movie, Still Crazy, where it was performed by Jimmy Nail. (Mick won the prestigious Ivor Novello Award for that song and if you haven't seen the movie – get it!)
The other track is a (kinda pointless) honky old Elvis tune That's Alright, sung in true Vegas fashion by Hansen.

Juke Box Heroes is the hits rolled out yet again, this time given the full band electric treatment. One new track is presented – the very slick and smooth AOR anthem Save Me, which is every bit as good as the material from Can't Slow Down.
The 11 other tracks are all hits and are reproduced faithfully here, with Hansen really inhibiting the spirit of Lou Gramm's classic original vocals.
The DVD portion is a 2010 Live In Chicago show and shows the band in their natural setting – quite the formidable live band they are too. I've seen them live and the new energy that they have is clear for all to see here on the DVD.
The sound is immaculate and the picture/footage is engaging.

| | |
| --- | --- |
| John Parr Letter To America | John Parr Music |
· Produced By: John Parr


---

· Running Time:


---

· Release Date: 2011


---

· Released:


---

· Musical Style: Melodic Rock


---

· Links: John Parr

86%


Songs: 92%

Sound: 88%
This is a really good fun release. The 2CD set Letter To America highlights the very best of John Parr throughout his career – from hit singles, to classic album cuts to the missing pieces from various soundtrack contributions. Most of it is all here – compiled into two different releases.
The first being a full band "greatest hits live" and the second being an all-acoustic singer/songwriter live disc.
I love John's music – I love his passion and his big vocals. I truly do. And I love that so many soundtrack themes are included here (no less than 5 on the electric disc).
He really has some monster anthems to his name. Man With A Vision, Two Hearts, Somebody Stole My Thunder, St. Elmo's Fire, Steal You Away – all utter classics.
However, there is something that takes away from the overall quality and impact of this set - the songs rule, but at the same time, I can't quite make sense of this release. The crowd fades in and out between tracks (I hate that) and many of the tunes sound exactly as they did originally – as in the same vocals and same saxophone sound etc. I mean exactly. Either there was additional "aid" when performing these live, or the originals tracks are in use here, with crowd noise added in. Perhaps a way for John to get around licensing his own material (which he shouldn't have to of course) for a "hits" compilation of his own doing?
There is no mention anywhere of where or when these recordings were made, but safe to say…something strange is afoot. It bugs me a little, but as stated, at the heart of this album is a stack of killer songs in the one place for the first time, so whatever…
The acoustic CD is similar – some have crowd noise and some don't. I'll get past trying to work out the origins of the performances, but great performances they are indeed.
John is an underrated guitarist based on the acoustic strumming going on here. The songs are a little more obscure, but that doesn't diminish the appeal.
And the acoustic St. Elmo's Fire is breathtaking.
Despite a question mark or two, this set is essential to all fans of John Parr and his music.

| | |
| --- | --- |
| 7th heaven Pop Media | NTD Records |
· Produced By: 7th heaven


---

· Running Time: 78


---

· Release Date: 2011


---

· Released:


---

· Musical Style: AOR/Pop/Melodic Rock


---

· Links: www.7thheavenband.com

90%


Songs: 92%

Sound: 88%
These guys rule. They really can't put a foot wrong and Pop Media is yet another classy notch in their ever expanding musical belt.
Quite simply put – they write some of the very best contemporary pop/rock tunes of any band out of the USA today. The band is a songwriting machine and you are always guaranteed another set of classic songs with each release.
That said – they aren't infallible and my prior issue of the band over-delivering remains true here. There are no less than 22 songs here. Astonishing!
That comes on top of the 30 track Silver release; the 18 track USA-UK and the 500+ song Jukebox box set! Holy crap!
So Pop Media is another set overflowing with songs. I've talked to the band about this – I'd rather see them control their material a little more and perhaps edit their albums to 12 songs and keep fans waiting for more, rather than having so many new songs to learn in one hit.
And with 22 songs, not every one of them can match the quality of the album's best.
There are several fillers here. Not necessarily bad tunes…it's just that the lead songs are so utterly unbelievable, that it would be impossible to keep up that quality of songwriting for so many tracks.
Pop Media is what is says on the box – these are a far more pop sounding set of tunes than the melodic rock of Silver or even USA-UK. Very pop….but very very catchy and very melodic of course.

The summarize briefly –
Sing – utter pop perfect. Billboard #1 hit single stuff.
Go For A Ride – another absolute pop gem.
She Should Have Been An Angel – moody pop ballad with another killer hook.
World Gone Mad – 7th Heaven doing The Cars better than The Cars!
Beyond Beautiful – lush sentimental ballad.
Turn Up The Radio – commercial pop brilliance.
Dance Of A Lifetime – catchy dance song, great beat and chorus.
I Did Not Sign Up For This – filler.
Get Up On The Floor – lots of beats, but great melodies but not essential.
Snapshots In Time At The Speed Of Light – fast and rocking and cool chorus.
Love Or Hate – fast, but dark and moody, good change of tempo.
Animals – another classic chorus.
Wouldn't Change A Thing – ok ballad.
Photographs – good solid pop song, not essential.
What's My Name – swagger and charm. Possible hit.
Perfect Girl – more melodic rock, but not as big a chorus.
Change The World – more aggressive, but not as good either.
Should I Stay – mellow, good vocal. Not bad.
Stuck In A Moment – filler.
Living In A Mystery – good chorus. Could have had more work done on it to make great.
Loving You – acoustic driven pop. Filler.
Life Goes On – familiar sound to the first half of the record. Good song. Moody.

Fans of 7th heaven need this as they need everything else. Pop/rock/modern pop fans need this also. There are some wonderfully catchy and harmonious tracks here and several more classics to add to the band's already full vault.

Elevener Symmetry In Motion
AOR Heaven
00055
· Produced By: Elevener


---

· Running Time: 47


---

· Release Date: 2011


---

· Released:


---

· Musical Style: AOR


---

· Links: AOR Heaven

86%


Songs: 85%

Sound: 88%
Yet another Swedish band with yet another highly enjoyable melodic rock/AOR release. But in a year of AOR perfection, these albums have a massive risk of not standing out enough to fans that already have a wealth of strong albums to pick from.
Those familiar with the band will recall their strong debut, filled with catchy commercial AOR with an 80s feel and an updated production.
There are more very good songs here – the opening salvo of Just A Thought and Hypnotized are catchy as anything from the debut; Written In Your Eyes has a really nice feel to it while Dare To Love is a pleasant ballad.
The uptempo Never Would has one of the albums better hooks.
The next few songs however kind of run past without standing out until the slower ballad For The Time We Share shines through.
Next the piano driven You Got What It Takes offers another highlight and closing track Modern Times steps up the tempo and the guitar assault, but with no major chorus fails to end the album on a high.

This is a grower and with a little time, stands out as yet another album that requires AOR fans take a good listen. Essential for anyone with the debut album and for others, if you can so afford, this is a nice album of European style AOR.

| | |
| --- | --- |
| Bulletboys Rocked And Ripped | Cleopatra Records |
· Produced By: Bulletboys


---

· Running Time: 73


---

· Release Date: 2011


---

· Released:


---

· Musical Style: Horrible


---

· Links: Cleopatra
Bulletboys should have included a cover of Whitesnake's Cheap And Nasty here, as that song would sum up this release nicely. Cleopatra Records have already established themselves as the worst record label in history, and with this release they further cement that reputation and bring Bulletboys down with them.
This is cheap – the recording budget is questionable at best. The production is horrible. Muddy tone, bad mix and seemingly one-take performances that do nothing to add to the legacy of the Bulletboys name.
There is one nice thing I can say about this – the band has great taste in songs. The album includes covers from Eddie Money, Motley Crue, Journey, Styx, Pink, Giant and Bon Jovi.
It's just a pity most of the songs are murdered by an out-of-his-depth Marq Torein.
I am a fan of the Bulletboys debut album and I like Marq's attitude and swagger. But for most of this record he sounds like shit. He quite simply is attempting to cover legendary songs and some legendary lead vocals without the tools to do so.
Dr. Feelgood and Livin' On A Prayer are rough; Take Me Home Tonight is simply out of this band's league and the closing strands of Journey's mega-ballad Faithfully has Marq sounding like a cat being castrated.
Free Falling is painful to the ears (with a shiteous drum sound) as is Fuckin' Perfect.
Giant's mega-classic I'll See You In My Dreams is utterly horrendous - murdered, revived and murdered again for good measure. It's possibly the worst cover of all time and if you have heard Bulletboys doing American Pie, you know how bad things can get. I cannot understand how any record label or band even would want something as utterly atrocious as this in a public domain. Not only the vocals, but the song sounds like a demo of a demo.
Broken Wings and Tiny Dancer are no better. Awful. And covering Amy Winehouse? No comment.

I can't recall the last great covers album, but I can remember how many bad ones there are out there. But even then, this putrid release sets a new low that I doubt any band will be able to reach. This is a lesson in how not to do….everything.

| | |
| --- | --- |
| Tesla Twisted Wires | Tesla Electric Co. |
· Produced By: Tesla


---

· Running Time: 65


---

· Release Date: 2011


---

· Released: WORLD


---

· Musical Style: Rock


---

· Links: Tesla

80%


Songs: --%

Sound: --%
I love Tesla, I love just about every album they have released and rate them as one of the most consistent bands of the genre. And their Five Man Acoustical Jam live release is perhaps the best ever acoustic release I have heard. Certainly it is the most played album of that style I own.
So I was looking forward to this immensely. Which is why I am disappointed in the result.
It's not that Tesla has done anything wrong, the arrangements are great, the vocals are strong and the song selection is pretty good too.
But there is something in the overall vibe of the release that is missing - an audience.
I think with Tesla's more famous release, the energy of the performance came from the relationship between the band on stage and the audience who lapped it up, sang along and in turn egged the band on further.
This is a studio recording and is seems to lack that extra life that a concert setting adds. There is more time to think about things, time to tweak and re-record parts and some of the honesty is lost in the process.
Others have done well with a studio recorded acoustic album, but unfortunately Tesla has a prior classic to compare themselves to.
This is an enjoyable record that is still done quite well, but it isn't something I am going to play to death like I did with Five Man Acoustic Jam.

Uriah Heep Live In Armenia
Frontiers Records
FRCD527
· Produced By: Uriah Heep


---

· Running Time:


---

· Release Date: 2011


---

· Released:


---

· Musical Style: Classic Rock


---

· Links: Frontiers

70%


Songs: --%

Sound: --%
How many live releases can you put out in quick succession? I think this is 5 now. While some of the other releases have been independently done, this one finds itself onto Frontiers Records – a 2CD/1DVD package that is value for money – but is it quality for money?
Well, yes. This recording is far better than the band's own official bootleg releases that have been released this year.
In fact, it is a very good recording – 100% live and a little raw, but that's how it should be.
Over the course of the 2CDs, the band takes in 15 tracks. The DVD carries the same full set list.
So this is a fans only release – die-hard fans at that – but it does come out on top as far as sound quality, so ditch the official bootlegs and stick with this if you are looking for a current Uriah Heep live record.

Oliver Weers Evil's Back
Metal Heaven
00089
· Produced By: Oliver Weers


---

· Running Time:


---

· Release Date: 2011


---

· Released:


---

· Musical Style: Hard Rock / Melodic Metal


---

· Links: Metal Heaven

82%


Songs: 78%

Sound: 85%
This is the second album for Danish hard rock vocalist Oliver Weers. Fans of the debut album would have purchased this already. I think overall it might just be an improvement sonically on the debut (itself a pretty strong release), but perhaps not as catchy in the songwriting department. It's also a heavier album.
To those that don't know of the singer – he has a gruff, dark tone that is part Ozzy, part darker Paul Stanley.
The album is European hard rock/melodic metal with modern production effects and a hard hitting sound.
It's a big sound – well produced album, but the material is largely mid-tempo and isn't one to scream obvious hooks and melodies.
The most instant tracks are probably the opening Evil's Back and then the fast paced Hero and the slightly slower Need It Bad, both mid-album tracks.

David Mark Pearce Strange Angels
AOR Heaven
00059
· Produced By: David Mark Pearce


---

· Running Time:


---

· Release Date: 2011


---

· Released:


---

· Musical Style: Hard Rock


---

· Links: AOR Heaven

80%


Songs: 90%

Sound: 60%
British guitarist David Mark Pearce (Oliver Wakeman Band) has his solo debut released here, with vocals supplied by none other than the great Goran Edman. John Payne of Asia fame also appears on one track.
The album features a familiar hard rock sound that fans of Goran will be comfortable with. Mix a little Deep Purple with Yngwie Malmsteen, John Norum and Vindictiv (drummer Mikael appears here) and you'll have a fair idea of what it is all about.
And you know what – there are some really fine songs on here.
Alone I Cry and Shelter Me From The Rain are two killers, while the Payne sung Tell Me Why will appeal to his fans.
There's an Yngwie styled instrumental and more Goran sung tunes that could have come from Geff, or Norum's Total Control.
The only problem – a pretty lousy production. Compared with some of the bigger sounding records that have dominated this year, this comes out a long way back as far as production quality. And that's a shame, as the performances on here are worthy of much better.

Hell In The Club Let The Games Begin
Avenue Of Allies Music
11 04 0024
· Produced By: Hell In The Club


---

· Running Time:


---

· Release Date: 2011


---

· Released:


---

· Musical Style: Hard Rock


---

· Links: Avenue Of Allies

86%


Songs: 82%

Sound: 90%
Hell In The Club are another Italian rock band hitting the circuit, formed from the line-ups of Secret Sphere and Elvenking.
This is one of those 'big attitude, big riffs' kind of hard rock record. A European spin on Skid Row, Motley Crue, Tesla and Kiss. You know the style…
And I think they are pretty good at it too. This is a pretty good sounding record. Big guitars and big drums (as mentioned), good production and a vocalist who can scream it up with the best of them.
The material may not be award winning poetry, the subject matter and songs are all very familiar, but at least they deliver them like they mean it.
One big surprise for me were the songs On The Road and Since You're Not Here, where the band tone it down a little and deliver really sweet sounding melodic rock tracks. It was here that I felt the band shine more than on the harder material. I'd like to hear that explored more.
And on Another Saturday Night the guys sound like prime time Tesla. Really quite good.
The rest of the time, the band spends kicking ass.
Not for all, but fans of no-BS European hard rock will enjoy.

Ilium Genetic Memory
Escape Music
ESM229
· Produced By: Illium


---

· Running Time: 63


---

· Release Date: 2011


---

· Released:


---

· Musical Style: Heavy Metal


---

· Links: Escape Music

79%


Songs: 70%

Sound: 88%
Illium is an Australian metal outfit, with vocals from American Riot singer Mike DiMeo, shipped in from his New York studio. All tracks were mixed and mastered by Martin Kronlund in Sweden.
This is the band's second album and sees them pick up where they left off – gruff, melodic metal with a splattering of keyboards, but dominated by big riffs and a rhythm section that spends most of the album working at double speed.
Not really my type of album this. It's brash, brazen and heavy – as in heavy metal. Not too much of the melodic stuff going on here.
But if you liked the debut album, you'll be pleased to hear that this is a better album – from songs to production and should inspire loyalty in the band.
Fans of DiMeo will be familiar with his half scream/half sing vocals and should appreciate his efforts here. Others I would recommend to look elsewhere.

Lechery In Fire
Metal Heaven
00092
· Produced By: Lechery


---

· Running Time: 48


---

· Release Date: 2011


---

· Released:


---

· Musical Style: Heavy Metal


---

· Links: Metal Heaven

78%


Songs: 70%

Sound: 85%
Not too hard to review this one. Strictly for metal heads only and even then, strictly for those metal heads that like European old school NWOBHM style metal.
The Swedish mettalers deliver a good sounding record here, with double kicks drums constantly at work and big raspy vocals riding over the numerous furious guitar riffs.
It's all very dramatic, it's all very serious and it's all very in your face.
But at the same time – it's pretty good.
It may not win any originality awards and certainly isn't recommended towards the melodic crowd, but if old school Iron Maiden and classic heavy metal floats your boat, then take a look at these guys.

| | |
| --- | --- |
| Kingdom Come Rendered Waters | SPV |
· Produced By: Lenny Wolf


---

· Running Time: 47


---

· Release Date: 2011


---

· Released:


---

· Musical Style: Plodding Hard Rock


---

· Links:

45%


Songs: --%

Sound: --%
I general hate remake albums and I have come to passionately dislike all recent Kingdom Come output. So mix the two together and you get a pretty useless release.
That may sound harsh, but I really dig Lenny Wolf and his Kingdom Come releases generally. The debut was a classic and there is some gold in amongst his other releases too. But the last few albums all plod along with the same pace and tempo and every song sounds the same.
So here we have Lenny looking back over his catalogue and bringing past glories into the now. In other words, now he is even taking past great songs and slowing them down into a monotonous plod.
Nothing here is recorded as well as it was originally and the pace is again plodding to the point of comatose.
Bring in some outside help Lenny and stick to what you do best…..sing.

FireHouse – Full Circle – FireHouse Music – I won't question why this has been done – others have done it to get control of their classic material from past record labels. Now it's FireHouse's turn. The production quality will of course never match that of the big budget originals. There is no deviation from the original songs here, so it will come down to whether fans consider this worth purchasing or not. There is nothing overly wrong with it – the guys to a decent job at recreating the past, but without any new tracks or changes, the point remains in question for fans.
Shinedown – Somewhere In The Stratosphere – Atlantic – This massive 2CD or 2CD/2DVD set is a testament to how far the band has come in the last few years. The last album was a monster and even featured hit single! The set is broken into a full band concert and a second disc of all-acoustic performances. Both have a lot of spirit and a heap of energy. You get to choose the disc to match the mood. Both are rocking in their own way and I think this is a must get for anyone with the last studio album still on their playlists. Both sets of songs are brilliantly recorded and sound amazing.
Anthony – Fragile – Herculmusic – French melodic rock vocalist Anthony has released this album independently. It has a super production to it, all lyrics are in French, but the crunchy contemporary guitar sound is dynamic and his vocals very likeable. Production effects and hooks add texture and a rocked up cover of The Hooters Time After Time showcases the English vocal capability of Anthony. If he did a full album like this, he could definitely broaden his fanbase.
Kinda of reminds me of the Spanish language Rafa Martin album with Harem Scarem backing him.
Notorious – Radio Silence – Angel Air – I loved the one and only Notorious album that was originally released on Geffen in 1990. The Sean Harris/Robin George collaboration had a quirky high-tech AOR sound but sadly didn't find a larger audience. This release is the original first cut release of the album, before "the suits" moved in to smooth out the album into how it was then released. This is almost a demo outtakes album, such is the style and energy within. It's raw, heavier and far less polished. It's a great companion piece to the original release. Radio Silence is quite a revelation and the unreleased tracks are a great addition.
DDrive – 3D – MelodicRevolution Records – This is the third release of the collaboration between guitarist Don Mancuso (Lou Gramm Band) and vocalist Phil Naro (love his tone). The guys dished up two very good melodic rock records in the past. 3D has a similar feel, but the whole sound and production has been contemporized somewhat. That's not a bad thing – just a change. The album is also heavier overall, and is another consistent set of songs. But I do struggle to find highlights in here and it's not as instant or melodic an album as the first two albums.
Nazareth – Big Dogz – Ear Music – It really has been a year for classic rock bands returning with new material. But this is one I will pass on. The AC/DC like strains of Big Dogz doesn't have the finesse or quality of the Oz rock legends and the raspy razor sharp vocals are seriously grating to my ears. The production is rough also, but at the heart of things is a set of plodding songs that are largely forgettable.
The Cars – Move Like This – Hear Music – I had huge hopes for this new Cars album, their first together since 1997's Door To Door (another cool release). The band has this gift of writing classic, but original pop/rock songs. I think this album comes very close. There are moments of brilliance where it sounds like the band never broke up (Blue Tip, Soon, Sad Song, Take Another Look) but also moments where the aim high and fall short (Keep On Knocking, Free, Drag On Forever). A few fillers spoil an otherwise cool 80s retro album.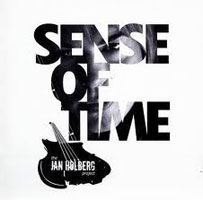 Jan Holberg Project – Sense Of Time – Indie – Joe Lynn Turner lends his vocals to this project from Swedish guitarist/songwriter . Not your usual JLT affair this – it's kinda bluesy, kind of soulful, kind of jazzy Westcoast pop even in places. There are a couple of straight up melodic rockers on the album, but I wouldn't recommend this as a blind purchase unless you are a JLT die-hard. There are some fine vocals here and it's nice to hear Joe in a different setting. The album itself is very well produced, sounds great and offers something a little different for fans with open minds.
Logan – The Great Unknown – Fontana – This is the debut album for British modern rockers Logan. This is a fabulously produced album thanks to the talents of Keith Olsen. Not a note out of place. The band has a Nickelback feel to them, not to mention a big tuned down guitar sound. But truth be told…this kind of modern rock doesn't really interest me. It's all very familiar and doesn't hold a lot of originality when compared to bands like Shinedown, Anberlin or Adelita's Way. Perfectly produced, but very Plain Jane stylistically.
Lady Macbeth – Eye Of The Moon – Union – Lady Macbeth hail from Argentina and perform their own brand of dramatic pomp hard rock with touches of classic rock and blues based metal. The production is pretty solid and the performances ok too. The lead vocals are heavily accented and won't appeal to all and the songs are a little messy as far as arrangements. But there is potential here and I would hope to see that on album number two.
Xoch – Hollywood – Indie – Xoch is an American singer/songwriter, specializing in indie influenced melodic pop/rock songs. There is a harder edge to a few songs on this 8 track collection, but several also that would pass by the interests of traditional melodic rock fans. It's an eclectic collection that's aimed more at an indie/alternative audience, despite having a pleasant power-pop/rock vocal.
Sergeant Steel – Lovers & Maniacs – Indie – Nope, not for me. Despite being mastered by Beau Hill, this attitude laced old school European hard rock / metal album lacks cohesiveness and direction and they seriously need to have a word to the vocalist to reel things in a bit. The sound here is a little hollow, but generally passable. And the guitars rage out of control, but the songs just don't go anywhere. And the screaming vocals are way too much. It's like the band want to be a dangerous rock n roll band, but can't translate their regional attitude to a wider audience. There's definite potential here and some occasional good harmonies, but they need more structure to make proper sense.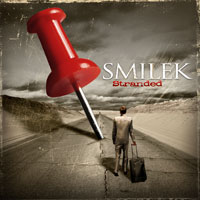 Smilek – Stranded – Indie – I should have reviewed this some time back as it's an album that should get the attention of melodic rock fans. It is the band's second release, continuing on from their Kivel Records debut. Marty Smilek is basically behind everything here (vocals, guitars, bass, production, songs). This is slightly heavier than the debut and reminds me of a Johnny Lima style release, just with heavier guitars and more crunch. Not sure I completely love the raspy vocals of Marty, but the songs themselves are really well produced and offer some memorable hooks. Worth checking out.
Skill In Veins – Skill In Veins – Avenue Of Allies Music – Not sure what the name means, but the bands sounds huge, with a pumping rhythm section blasting through the speaks as well as a sonic guitar attack Guns N Roses would be proud of. Of course Allesandro Del Vechhio is behind the desk, so no surprises there. The vocalist for this Italian hard rock outfit screams and swaggers his way through 11 high energy tracks that mix GNR with Aerosmith with Tesla's vocalist.
Overdrive – Angelmaker – Lion Music – Overdrive's latest album sees the band as energetic as ever, punching through 12 sure fire old-school sounding metal tracks. This is a real genuine metal album if you know what I mean. No frills, no bullshit, just riffs and pounding beats. And it sounds fantastic. A clear even mix and some really good vocals make this one of the better metal albums I have heard this year. And I love the rocked (metalled) up version of Russ Ballad's Something Going On.
China – Light Up The Dark – Metal Heaven – Swiss melodic rockers China reform to deliver this new studio album. It took me several listens to get into this. It almost sounds like two different bands. This is a hard rocking affair, but the first two tracks are almost metal and AC/DC styled riff-rock. But at track 5 the band suddenly turns melodic, with some melodic rock anthems a ballad or two and even an acoustic hoe-down. It turns heavier a little towards the end, but this really is the tale of two bands on one album. Quality enough, but confusing.
Amaze Me – The Collection – AOR Heaven – The three Amaze Me albums remain one of melodic rock's great tragedies. While delivering some of the coolest pomp-AOR anthems and harmony filled tracks of the 90s, their albums remain under the radar due to the absolutely horrific production quality on each album. They really are a mess and listening back to them now has not improved my opinion. Great songs – suck ass sound. And their deletion, while not surprising, did rob the community of some great songs. AOR Heaven has compiled the best 18 tracks from the 3 albums in this nice little remastered collection. The last 6 tracks are from the band's third album – they are the real knockouts. Shame the tracks can't be re-recorded though…with a decent budget. They remain almost unlistenable.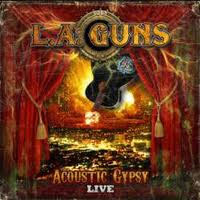 LA Guns – Acoustic Gypsy Live – Favoured Nations – I remain skeptical of anything Tracii Guns releases under his self-appointed "The LA Guns" moniker, as with vocalist Jizzy Pearl, I'm always finding myself switching off to hear Phil Lewis do it as was originally intended. But I do want to say that this stripped back and re-arranged collection of hits done live to an intimate studio audience is quite enjoyable. And Jizzy sounds pretty damn good in this format. Jizzy's a cool vocalist – I just never picked him as a replacement for Lewis. But just on the eve of his quitting the band, I finally decided to accept him into the Tracii Guns fold. At least he and the band's line-up as it was get to go out on a high here.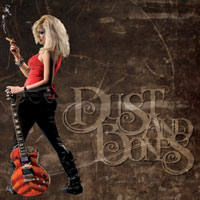 Dust And Bones – Rock N Roll Show – Perris Records – Dust And Bones deliver another high octane serve of classic style American hard rock, with songs about cars, cocks and jocks. Oh, and rock n roll of course. Good production, good sound, but nothing stands out as far as originality. But that said, the album still offers some good hard rocking party tunes and I like the rasp of the vocalist and the clean guitar sound. Uptempo, in your face and old school all the way – without sounding dated.
John Wetton Raised In Captivity
Frontiers Records
FRCD522
· Produced By: Billy Sherwood


---

· Running Time:


---

· Release Date: 2011


---

· Released:


---

· Musical Style: Rock


---

· Links: Frontiers

60%


Songs: 50%

Sound: 70%
Asia frontman John Wetton turns tough guy for his newest solo album Raised In Captivity. Gone is the fluffy and relaxed vibe of recent Wetton/Downes and Asia projects, as a tougher and more contemporary sound takes over. You could also swap the 'contemporary' description for 'rough and raw'.
The guitar is more in your face and the production is darker and a little more progressive in places. I welcome the aggression from Wetton, but I feel the whole package is just a little forgettable. I think I have Wetton-fatigue. There has been so many Wetton related releases in the last few years that I just can't find myself enthused to hear more material.
Perhaps that attitude would be different is the songs had jumped out at me. But they haven't. There are some interesting tracks here with some quite intricate progressive noodlings, not to mention a plethora of special guests.
But once the record is over, I have no desire to go back to it and repeated plays for this review haven't changed that fact.
Production is rough and I think the chance at achieving something memorable here rested upon the need for some more stand out hooks and a tighter sound. The album in a word - flat.

Discography / Previously Reviewed

· Battle Lines
· Voice Mail
· Chasing the Dragon
· Arkangel
· Sinister
· Rock of Faith
· Raised In Captivity





Essential For Fans Of:

· John Wetton


Track Listing

· Lost for Words
· Raised in Captivity
· Goodbye Elsinore
· The Last Night of my Life
· We Stay Together
· The Human Condition
· Steffi's Ring
· The Devil and the Opera House
· New Star Rising
· Don't Misunderstand Me
· Mighty Rivers


| | |
| --- | --- |
| Far Cry Optimism | Kivel Records |
· Produced By: Ty Sims


---

· Running Time:


---

· Release Date: 2011


---

· Released:


---

· Musical Style: Melodic Rock


---

· Links: Kivel Records

90%


Songs: 88%

Sound: 92%
Farcry's debut High Gear was a solid slice of melodic rock with pretty slick production. The band's new album Optimism is a step forward in all departments. The sound is a little tougher again, with the album being one of the better sounding releases from Kivel Records and the songs are very consistent throughout the album.
The band has their own sound, mostly driven by the vocals of Mark Giovi, who I have a hard time pigeon-holing. Guitarist Pete Fry is the anchor of the band, having a hand in co-writing most of the album's tracks, several with UK AOR star Steve Newman.
The sound is tight and is led by guitar riffs, but the guest slot for keyboardist Eric Ragno is an essential element in bringing added melody to the songs.
This is a punchy rock record. Punchy American melodic rock that is best described as 80s influenced with a more contemporary production.
Satisfaction impresses as the album opener, even if it sounds a little subdued. The class ballad Better Than This is moody and intense with a low, almost growling vocal that suits the tone of the song.
Love At First Sight has a good riff and strong hook; while Now That It's Over is one of the album's toughest tracks.
And I must nominate the anthemic rocker Free with its dagger through the heart lyric and soaring vocal as the album's best track…along with the next track Best Of Me, which is another anthemic track with a knockout chorus.
And When The Lights Go Down continues the albums solid run of melodies.
Good solid American melodic hard rock. No frills – but no fillers either. One of the best sounding records from Kivel Records and a step up from the band's debut. If you are interested in something fresh and engaging, check this out.

Discography / Previously Reviewed

· High Gear
· Optimism





Line Up:

· Mark Giovi: Vocals
· Pete Fry, Angelo Mazza: Guitars
· Tommy John: Drums
· Ronnie Parks: Bass



Essential For Fans Of:

· Far Cry
· American Melodic Hard Rock


Track Listing

· Satisfaction *
· Over and Over (Again) *
· Nothing You Can Do
· Better Than This *
· At First Sight
· Now That It's Over
· Free *
· Best Of Me *
· Too Hot to Hold
· When The Lights Go Down *

--*Best Tracks

| | |
| --- | --- |
| Jamie Allen The Storyteller | Indie |
· Produced By: Johnny Lima


---

· Running Time: 45.34


---

· Release Date: 2011


---

· Released:


---

· Musical Style: Melodic Rock


---

· Links: www.jamieallenrocks.com

88%


Songs: 86%

Sound: 90%
Ok, so let's sum up Jamie Allen's sound in one easy passage. Jamie is a singer/songwriter/guitarist who fronts a Poison tribute band. He therefore sounds uncannily like Bret Michaels. His album is produced by, features guitar, bass and keyboards by and is co-written by Johnny Lima, who himself has that Poison/Bon Jovi sound down pat.
So this album sounds like Johnny Lima meets Bret Michaels. It's easy going melodic rock with all the much loved Johnny Lima sounds and production effects, not to mention that snappy guitar sound.
Then you have the warm and friendly vocals of Jamie Allen, all wrapped up in a pretty tight package (no jokes about that wording please…)
The Storyteller is a very catchy and easy to like record. 12 very consistent songs, ranging from melodic hard rock (That's Rock N Roll, Let It Go), melodic rock (The Way I Roll, Back In The Day), 80s anthems (Superman, Ghost Of My Hometown), to hands in the air ballads (Reminiscin'). And even the Bret Michaels styled acoustic pop/rock (Time Alone).
There are a few tracks here that could be lifted off any Bret Michaels release – except done better than anything Bret has done in recent years. There are also a few tracks that could easily be mistaken for Johnny Lima solo tracks.
And overall, there isn't anything here that hasn't been heard, recorded or done before. But at its core, the album is done well and the songs are likeable. If you are looking for fresh and challenging keep moving. If you are looking for safe and familiar, stop and take a listen.
My best point whoever, is that if you are awaiting a new Johnny Lima album or a Bret Michaels album that is actually listenable – this is as close as you'll possibly get in 2011.

Discography / Previously Reviewed

· The Storyteller





Line Up:

· Jamie Allen: Vocals, Guitars
· Jonny Lima: Guitars, Bass, Keyboards
· Bernie F. Diaz: Drums
· Craig Launer: Guitar



Essential For Fans Of:

· Johnny Lima
· Bret Michaels
· Poison
· Early Bon Jovi


Track Listing

· Smoke and Mirrors
· That's Rock 'n Roll *
· The Way I Roll
· Superman *
· Reminiscin' *
· Let It Go
· Back In the Day *
· Time Alone
· Ghost of My Hometown *
· I'm On My Way
· She Gets Around
· Same Old Feeling

* --*Best Tracks

M.ill.ion Sane & Insanity
Metal Heaven
00091
· Produced By: Martin Kronlund


---

· Running Time:


---

· Release Date: 2011


---

· Released:


---

· Musical Style: Melodic Metal


---

· Links: AOR Heaven

94%


Songs: 92%

Sound: 96%
Swedish hard rockers M.ill.ion are back with album number seven – believe it or not. Time flies. My fear is that these guys are still flying under the radar. They should be bigger and they really deserve more accolades. I guess this review being 4 months late isn't helping that matter.
But if you are into crunchy Scandinavian hard rock and all things Swedish, then stop whatever you are doing (after you read this review at least) and grab this baby and M.ill.ion (gee that's a bugger to type out each time) might just have delivered their best album yet here.
Production is great – doe at the hands of the underrated master Martin Kronlund in his studio. Crunchy, big, tight mix…and great songs, driven by big riffing guitars and Ulrich Carlsson's easy to appreciate vocals.
Highlights include the thumping Deep Purple styled Everyday Hero; the more melodic Tomorrow Never Dies; the driving I Raise My Glass; the piano infused Sane And Insanity and the fast and furious Under Your Wings.
To slow things down a little, there is also a really powerful and somewhat symphonic ballad Fuel To My Heart.
And the Purple-esque fury of Drama Queens is also hard to pass up. A storming hard rocker.
Seize The Day and Hate are two more storming rockers to close this very powerful slice of hard rock/melodic metal.
Sane And Insanity is a blues based hard rock record with all the required hooks and melodies, wrapped into one of the better production efforts of the year and delivered with an energetic and totally committed performance. Excellent hard rock from Sweden…again.

Discography / Previously Reviewed

· No. 1
· We, Ourselves & Us
· Electric
· Detonator
· Kingsize
· Sane & Insanity





Line Up:

· Ulrich Carlsson: Vocals
· Andreas Grövle: Guitars
· Per Westergren: Drums
· B.J Laneby: Bass
· Angelo Modafferi: Keyboards



Essential For Fans Of:

· M.ill.ion
· Swedish Hard Rock


Track Listing

· Sea Of Fate (Intro)
· Cry To Heaven *
· Everyday Hero *
· Tomorrow Never Dies *
· I Raise My Glass
· Sane And Insanity *
· Hell's Gate
· Under Your Wings
· Fuel To My Heart *
· Drama Queens *
· Test Of Time
· Hate
· Seize The Day *

--*Best Tracks

Airrace Back To The Start
Frontiers Records
FRCD519
· Produced By: Laurie Mansworth


---

· Running Time:


---

· Release Date: 2011


---

· Released:


---

· Musical Style: Melodic Rock


---

· Links: Frontiers

86%


Songs: 88%

Sound: 85%
UK rockers Airrace return to the scene after releasing just one studio album – Shaft Of Light back in 1984! The band then featured Jason Bonham on drums and the album became another of this genre's cult classics – keyboard friendly, guitar driven AOR with that distinct sound of the times and the higher pitch vocals of Keith Murrell.
Now they return. And Back To The Start could not be a more apt title for their new studio album. This sounds as if they have picked up exactly where they left off. In fact, this album could have been released in 1985 and fit right in.
The sound and style is unmistakable. The production is a little better of course, so this doesn't sound dated as such, but the music is squarely right out of the mid-80s British AOR scene.
I think fans of the genre will like this. The vocals are higher pitched, but likeable and there are a lot of added harmonies to speak of.
Plus the songs, quite simply, are very likable. The pomp and energy of Two Of A Kind, Keep On Going and Call Me Anytime (touches of ELO here) are infectious.
So Long sounds a little like mid-80s Magnum as does the title track.
There are a couple of fillers (Just One Kiss, Enough Of Your Lovin', What More Do You Want From Me?), while there is the harder rocking Wrong Way Out and One Step Ahead to toughen up the album.
An essential purchase for any fans of the band's debut all those years ago and fans of British AOR. Perhaps not for everyone, as it is a familiar sound and style going on here, but it has been done well and show that the group of guys have lost nothing in their hearts over the decades.

Discography / Previously Reviewed

· Shaft Of Light
· Back To The Start





Line Up:

· Keith Murrrell: Vocals
· Laurie Mansworth, Dean Howard: Guitars
· Simon Dawson: Drums
· David Boyce: Bass
· Toby Sadler: Keyboards



Essential For Fans Of:

· Airrace
· British 80s AOR


Track Listing

· Keep On Going *
· Two Of A Kind *
· When Baby
· Call Me Anytime *
· So Long *
· Back To Start *
· Just One Kiss
· Wrong Way Out
· One Step Ahead
· Enough Of Your Loving
· Better Believe It
· What More Do You Want From Me?

--*Best Tracks

Toby Hitchcock Mercury's Down
Frontiers Records
FRCD525
· Produced By: Erik Martensson


---

· Running Time:


---

· Release Date: August 26


---

· Released:


---

· Musical Style: Melodic Rock


---

· Links: Frontiers

99%


Songs: 99%

Sound: 99%
This may be Chicago born Toby Hitchcock's debut album, but to those who follow this scene, Toby is an old hand, already fronting the 3 studio Pride Of Lions album as well as select live dates and a live album and some other guest vocal appearances for other projects.
Toby is one hell of a vocalist. His pipes are about as powerful as it gets and over the course of this album, he threatens to blow apart the speakers on several occasions.
The man behind the music on this occasion is also in no need of an introduction. Erik Martensson, the Swedish melodic rock guru behind the band Eclipse and W.E.T. strikes again, with another massive dose of hard hitting, power melodic rock.
Everything about this album is big. I mean BIG. Big guitars, big rhythm section, big choruses, big emotions and monstrous vocals. It's a lot heavier than I expected too.
The overall tempo of the album is big big BIG. For a melodic rock album, this thing rocks at a furious pace, with only a couple of points where it slows momentarily.

This is one of my most played albums of the year. I have had the album for a few months now and several demos for more than a year. So I know this album inside out. And yes, it's an absolute classic in every sense.
Fans of W.E.T. and Eclipse and Erik's work in general are going to devour this. Absolutely eat it alive.
So why not 100%? It was a very fine line…a very close call. But in my opinion the only thing in the way of a perfect score is the track sequencing.
This album is so intense, so emotionally charged and gives the listener a real ride. But I don't think the running order supports that fully, leaving some of the album's best and biggest tracks in the second half of the album and the only slower numbers in the first half. The balance hasn't quite been achieved here and a rearranged track sequence could have given the album better flow and an even greater emotional impact.
To go along with that sentiment, Toby's vocals are at 10 for the whole record. There isn't any let up in intensity and because of that, the sequence of the songs needs to be precise to best portray the individual energy of these songs.

Track By Track:
The album opens up with an absolute barnstormer – the hugely powerful and utterly infectious This Is The Moment. Massive drums power this track along, with a killer chorus, swirling guitars and keyboards and a booming lead vocal from Toby.
And this is where the guys should have gone for the jugular, maintaining a frantic tempo with the songs featured on the second half of the record. But rather, the next few songs are the most commercial tracks on the album. No less fantastic by the way. Just maybe better positioned elsewhere. Strong Enough is a killer feel good uptempo anthem with another monster drum beat and rifftastic guitar sound plus a feel good chorus.
How To Stop is a slightly less intense track to start. One that builds to a monster chorus and some huge vocals and singalong harmonies. Toby seriously knows how to sing.
Let Go is a slightly slower paced and somewhat moodier track that reminds me of both Survivor and W.E.T.
One Day I'll Stop Loving You is the only big ballad of the album and when I say big, I mean gigantinormous. This is the power ballad of the year here folks. What a monster. The chorus is ear damaging in intensity and the vocals just through the roof.
Now this point marks the passage into the second and more intense half of the album. If you ate feeling exhausted already, you had better pause for the second half, as tracks 6 through 12 don't let up for a second.
I Should Have Said is just classic. Utterly classic. Crunchy guitars, ultra moody, super intense and rather heavy, but filled with melody and passion. Toby sings like a man possessed and throws down one of the best vocals of recent times. The chorus is instant and completely over the top.
If It's To Be continues on the tempo. It's fast, furious and even more melodic. This is a happy go lucky anthem with a monster chorus. Love it!
And it just gets better… Just Say Goodbye continues the intensity and the vocals are huge again. The chorus is brilliant. Total singalong… "break my heart like you mean it…" Oh yeah! Some Journeyeseque vocals here too. Could totally hear this as a Journey rocker.
Then it's time for a little let up on the emotional roller coaster. Summer Nights In Cabo is another big anthemic rocker, but more of a feel good tune this time around, with harmonies and layers upon layers of vocals. And I hear a lot of Journey again in this track – very similar to the W.E.T. track If I Fall, very cool.
And as amazing as it seems, two of the best tracks of the album are right here at track 10 and 11. Tear Down The Barricades is super heavy. Double kick drums, furious guitar riffs and booming vocals. It's filled with angst and when the chorus hits, hang on to your ears folks! And it just gets bigger as the song goes…
Then A Different Drum hits, another monster melodic rocker. It builds from the start, to the chorus which goes completely over the top. Moody moody moody!
And the title track closes the album, Mercury's Down is another heavy hitter, with a big guitar riff and a dark punishing vocal. It closes the album with the same energy as it started with. And if you aren't exhausted by the end of this album, I'm not sure it was loud enough. Try again…
For my tastes – melodic rock brilliance is right here and I love this album just as much as I anticipated I would, given that I worship at the altar of Erik Martensson. His production techniques and songwriting style deliver everything I love about this genre. Then add in a vocalist like Toby Hitchcock and a winning combination is born.
What a great album and yes, it comes with a must buy tag as far as I'm concerned.

Discography / Previously Reviewed

· Mercury's Down





Line Up:

· Toby Hitchcock: Vocals
· Erik Martensson: Guitars, Bass, Keyboards, Drums
· Magnus Ulfstedt: Drums
· Magnus Henriksson: Lead Guitars
· Miquael Persson: Backing Vocals



Essential For Fans Of:

· Erik Martensson
· Pride Of Lions
· W.E.T.
· Eclipse


Track Listing

· This Is The Moment *
· Strong Enough *
· How To Stop
· Let Go
· One Day I'll Stop Loving You *
· I Should Have Said *
· If It's To Be (It's Up To Me)
· Just Say Goodbye *
· Summer Nights In Cabo
· Tear Down The Barricades *
· A Different Drum *
· Mercury's Down *

--*Best Tracks

Work Of Art In Progress
Frontiers Records
FRCD524
· Produced By: Work Of Art


---

· Running Time:


---

· Release Date: August 26


---

· Released:


---

· Musical Style: AOR


---

· Links: Frontiers

99%


Songs: 98%

Sound: 100%
I couldn't imagine a more fitting name for these guys. Two albums in 3 years and 2 of the best pure AOR albums to come out of Europe in the last 10. Not a bad feat! These guys simply nail that classic AOR sound that mixes keyboards, piano and punchy guitars, not to mention glorious vocals.
The production and mix on this album is beyond tight. Crystal clear and perfectly balanced to allow the many layers of instrumentation to shine through. Just like the debut, the band has a familiar sound, but on In Progress they forge further into their own sound, incorporating some new twists and a great deal of originality in their arrangements.
And the tempo is simply breathtaking. Not many AOR albums could maintain this kind of pace without something suffering. Not here though, the album is really an epic listening experience.

The opening track sums this album up – The Rain is glorious. You simply won't find a better guitar and keyboard driven AOR track anywhere. The tempo is up; the energy is through the roof. The vocals are untouchable, the chorus is awash with keyboards and vocals and still, it's just one track of several more that immediately follow it. The track opens with a punch of keyboards and a perfectly produced sound and the vocals of Lars are simply heavenly.
And so it continues from there. Nature Of The Game delivers that second punch with another great chorus that sticks in your head the first time you hear it.
The moodier Once Again offers more perfect AOR with a vocal hook Toto would have gone to number 1 with. These songs simply blow the already awesome debut away.
Never Love Again kicks into high gear again with a synth/keyboard anthem to die for.
Another uptempo anthem Eye Of The Storm has yet another great hook and chorus, we're 5 for 5 so far.
The song heads perfectly into the next track Until You Believe, a mellower and moodier tune with a sweet vocal and another classic AOR chorus.
The Great Fall is the lead single and is filled to the brim with dueling guitars and keyboards, that punchy production and another monster chorus.
And still there is no dip in quality. Call On Me is another uptempo AOR keyboard anthem.
Emelie is more guitar driven this time around and delivers a monster chorus, layered in punchy riffs and swirling keyboards and truly divine AOR vocals.
The album takes a slightly different tact from this point. As if 8 classic AOR anthems isn't enough! But perhaps some variety is needed at this point and these next tracks work great also.
Fall Down is lead in by some Toto: Seventh One style piano and then keyboards with softer vocals. And the chorus may be far more subtle, but it's no less catchy.
Castaway is darker and features noticeably less keyboards and a harder edge overall. It's cool to hear these guys flex their muscles a little. The verse might appear out of left field, but the chorus is as catchy as ever.
To close the album the track One Step Away could have come straight from the Toto/David Foster soundtrack handbook. Brilliantly orchestrated and beautifully sung, this is yet another great Work Of Art track.
Simply put – every aspect of In Progress is better than the debut. Even better production and mix, even better songs, more energetic performances, better guitar work and stunning keyboards…really. And on top of that, the vocals of Lars Safsund are something to behold. There is a certain tone that matches AOR music and Lars' voice is the absolute perfect example of AOR perfection.
An essential purchase for lovers of fine AOR and classy songwriting. How are they going to top this?

Discography / Previously Reviewed

· Artwork
· In Progress





Line Up:

· Lars Säfsund: Vocals
· Robert Sall: Guitars, Keyboards
· Herman Furin: Drums



Essential For Fans Of:

· Toto
· Work Of Art - Artwork
· AOR fans everywhere


Track Listing

· The Rain *
· Nature Of The Game *
· Once Again *
· Never Love Again *
· Eye Of The Storm *
· Until You Believe
· The Great Fall *
· Call On Me
· Emelie *
· Fall Down
· Castaway
· One Step Away *

* --*Best Tracks

Outloud Love Catastrophe
AOR Heaven
00061
· Produced By: Bob Katsionis


---

· Running Time: 41


---

· Release Date: Out Now


---

· Released:


---

· Musical Style: Melodic Hard Rock


---

· Links: AOR Heaven

90%


Songs: 92%

Sound: 88%
European/American rockers Outloud delivered one of the surprise albums of 2010 and an album I figured right up there with the best debut albums of the last few years. It was old school, but with a fresh attitude and a monster sound to go with it.
And now the band's second album has just been released. Love Catastrophe is a somewhat different beast to the debut. The band has a number of gigs under their belts now and it shows here. The style is a little looser, a little groovier and has a certain live in the studio feel to it.
The songs themselves are a natural picked up from where the last album picked off. We Came To Rock gives a pedal to the metal kick start to the album; Falling Rain is a big rock anthem and Live Again keeps the tempo dial turned to maximum.
Waiting For Your Love is the album's first single and has that commercial catchiness about it.
It's not until the acoustic ballad Someday does the album slowdown in any way. This is a cool vocal from Chandler.
The tempo is right back to top speed with Underground and what follows.
The other notable track of the album is the closing title track Love Catastrophe. The song speeds along after a short intro with a great chorus and some fun lyrics.
The thing I noticed most about this album is just how quickly it was over. It flows quickly and seamlessly from start to finish and features some more appealing rockers. While it isn't as tight or as polished as the debut, it still does exactly what it says on the box. Fans shouldn't be disappointed.

Discography / Previously Reviewed

· We'll Rock You To Hell And Back Again
· Love Catastrophe





Line Up:

· Chandler Mogel: Vocals
· Bob Katsionis: Guitars, Keyboards
· Mark Cross: Drums
· Jason Mercury: Bass
· Tony Kash: Guitar



Essential For Fans Of:

· Outloud
· Lynch Mob


Track Listing

· We Came To Rock *
· Falling Rain *
· Live Again *
· Waiting For Your Love *
· The Night That Never Ends
· Someday
· Underground
· Isolation Game *
· Clean Hands
· Love Catastrophe *

--*Best Tracks

| | |
| --- | --- |
| Black Country Communion 2 | Edel |
· Produced By: Kevin Shirley


---

· Running Time: 64


---

· Release Date: Out Now


---

· Released: WORLD


---

· Musical Style: Classic Hard Rock


---

· Links:

94%


Songs: 94%

Sound: 92%
After a thoroughly enjoyable and highly rated debut album, the BCC supergroup headed back into the studio to bang out album number 2. Almost unheard of these days, but I wish more artists would do just this. Especially when the results match what BCC have done with "2".
As any band should, album number 2 is better performed, better written (both a result of the band's touring schedule prior to recording) and is also further in tune with the legacy of what the band's members represent.
For example, Glenn Hughes has that full golden rock voice in full command and sounds fresh out of 1975, Joe Bonamassa is now a fully-fledged rock God (to match his blues credentials), Derek Sherinian hasn't ever had more impact on a record with his glorious keyboard and organs parts and drummer Jason Bonham is in full possession of his dad's Led Zeppelin boogie.
The group has left off where BCC1 ended and continued on. What we get here is an album chock full of hard hitting bluesy hard rockers with soul drenched powerhouse vocals and a swagger that normally takes bands 10 years to develop.
There aren't as many stand out "hits" songs on BCC2, if anything, it is even less commercial than the uncommercial debut! But what is here is a selection of 11 songs that are more consistent than the debut and of an overall higher quality.
The opening couple of tracks steamroll the album, while Hadrian's Wall is soft and introspective.
Save Me proves that BCC are the heir to Led Zeppelin's crown, with a song destined for a Zep reunion before it fell apart. Smokestack Woman is much the same. Pure 70s Zep.
The 8 minute Faithless seems to be over in half that time due to some stellar musicianship which is a joy to listen to.
And check out Crossfire for that classic Hughes funk and swagger.
The big soulful ballad Cold closes the album. Another hour of classic rock at its peak.
Essential for all fans of the individual parts and all that purchased the debut album. A cinematic expanse of classic rock music performed with the enthusiasm and energy of guys half their age. Black Country Communion has done it again.

Discography / Previously Reviewed

· BCC
· 2





Line Up:

· Glenn Hughes: Vocals, Bass
· Joe Bonamassa: Guitars
· Jason Bonham: Drums
· Derek Sherinian: Keyboards



Essential For Fans Of:

· All members solo
· Deep Purple
· Led Zeppelin


Track Listing

· The Outsider *
· Man In The Middle *
· The Battle For Hadrian's Wall *
· Save Me *
· Smokestack Woman
· Faithless *
· An Ordinary Son
· I Can See Your Spirit
· Little Secret
· Crossfire *
· Cold

--*Best Tracks

Bai Bang Livin' My Dream
AOR Heaven
00060
· Produced By: Bai Bang


---

· Running Time:


---

· Release Date: Out Now


---

· Released:


---

· Musical Style: Melodic Rock


---

· Links: AOR Heaven

82%


Songs: 89%

Sound: 70%
For fans of melodic rock with a modern or contemporary edge – this is not for you. For those that like to keep it old school and 80s, without anything too challenging to the ears, this is definitely worth a look.
In fact I really really like some of the tunes on here. There is a couple of Top 10 for 2011 contenders in there too. But the problem I face is the production. It just isn't what it should be in 2011 and the audible variation between tracks only serves to highlight the problem.
The storming opener We're United is catchy if not a little clichéd, but the drum sound is horrible and the guitars are hardly audible over the vocals.
Livin' My Dream is as catchy as 80s melodic hard rock gets and the guitar is a little louder, but the drums again sound out of place – and different to the opening track.
Come On is Wig Wam at their best and my favourite track of the album – a little Bon Jovi, a little Def Leppard and a whole lotta 1987. But again, the production or at least the mix is off-putting.
The Leppardesque Rock On is all too familiar, but a bit of fun.
Stay is another cool melodic rock anthem with a catchy chorus and Gonna Have It All is a big Def Leppard style ballad.
Tonight matches the sound of Wig Wam again; while Rock It is more fists in the air fun.
Die For You is one of the better sounding tracks and have a big moody chorus while the album concludes with the rocking singalong Put On Her Dress.
The album is a lot of fun and perhaps a little bit silly in the lyrics department and we certainly have heard it all before. But there is some undeniable energy here and the songs are catchy. It is just a shame that the production is substandard and well below what is expected in 2011 for an album to really achieve traction in the marketplace.

Discography / Previously Reviewed

· Enemy Lines
· Cop To Con
· Riding High
· Attitude
· Are You Ready
· Livin' My Dream





Line Up:

· Diddi Kastenholt: Vocals
· Pelle Eliaz: Guitars
· Johnny Benson: Drums
· Joacim Sandin: Bass



Essential For Fans Of:

· Bai Bang


Track Listing

· We're United
· Livin' My Dream *
· Come On *
· Rock On
· Stay *
· Gonna Have It All *
· Tonight *
· Rock It
· Die For You
· Put On Her Dress *

* --*Best Tracks

| | |
| --- | --- |
| Mike Tramp Stand Your Ground | Edel Music |
· Produced By: Soren Andersen & Mike Tramp


---

· Running Time: 51


---

· Release Date: Out Now


---

· Released: WORLD


---

· Musical Style: Melodic Rock


---

· Links: Mike Tramp

92%


Songs: 94%

Sound: 90%
Apologies to Mike Tramp and Tramp fans for not reviewing this album earlier. It definitely slipped between the cracks. But – if you are still holding out for information on Mike's new album – his second under the MT & The Rock N Roll Circuz moniker – then here's the good word – buy!
While there remains some of the twang of the last studio album as well as some of the rawness, the great thing here is the song quality is back to Mike's best and after many many plays, I might just rate this second only to Recovering The Wasted Years.
It really is a strong statement of being from Mike – his songs are always personal and insightful and the lyrics here offer another glimpse into his life.
I like the darker, moodier tone that Mike often employs and did perfectly on the Wasted album.
Stand your Ground isn't a heavy album at all, it's one of his lighter ones in fact, but the mood just picks you up and brings you along for the ride. These are great songs, pure and simple.
There is a Midwestern vibe here, and a stripped back raw, earthiness to the production and song arrangements.
There's only a few out of the box rockers here. The rest remain acoustic driven with electric guitars adding to the texture rather than forming it.
Highlights are many – the Mellencamp-esque feel of the ballad Straight From The Look In My Eyes; the feel good uptempo Alright By Me; the latter day Bon Jovi-ish blues of Distance; the rollicking Got Me Crazy and the British rock flavour on Wish You Well, featuring a great vocal.
Prettiest Girl is another feel good track and the album closes with another Tramp vs War epic – The Soldier Never Started A War.
Mike Tramp fans can purchase this without hesitation. Definitely a lot strong than the last disappointing release and back to his best solo work. Production and mix both very good and vocals as raw and honest as always.




Line Up:

· Mike Tramp: Vocals, Guitars
· Soren Andersen: Guitars, Keyboards
· Morten Hellborn: Drums
· Claus Langeskov: Bass



Essential For Fans Of:

· Mike Tramp


Track Listing

· Don't Let Them Put It On You
· Alright By Me *
· Distance *
· Gotta Get Away *
· Straight From The Look In My Eyes *
· Got Me Crazy
· Wish You Well *
· The World Is Changing
· Prettiest Girl
· Say What You Will
· The Soldier Never Started A War *

* --*Best Tracks

| | |
| --- | --- |
| Within Temptation The Unforgiving | Roadrunner/Warner |
· Produced By: Within Temptation


---

· Running Time:


---

· Release Date: Out Now


---

· Released: WORLD


---

· Musical Style: Symphonic Rock


---

· Links: Within Temptation

96%


Songs: 93%

Sound: 100%
Within Temptation have found strong success with their first four albums and were thrown into the same pool as other symphonic metal acts Evanescence and Nightwish, but it's with their fifth album that the band leap frog those two outfits to set a new benchmark.
This is nothing short of a classic symphonic metal album with a massive emphasis on a commercial melodic approach. There are half a dozen hit singles on here if the world worked the way it used to.
The production is off the charts, with all the usual elements of hard rock music featured, with the addition of production effects, sampling and no end of symphonic overtones and orchestral passages added in. And it's mixed to perfection, making it a truly amazing listening experience.
The highlights are numerous, but to showcase a few, the super intense Shot In The Dark has what I think are perfect vocals and a killer chorus; In The Middle Of The Night is fast, furious and fantastic; Faster is anthemic commercial, contemporary hard rock with orchestral backing; Fire And Ice is a totally and joyously over the top symphonic ballad; Lost is a massive heavy ballad and Stairway To The Skies brings moody to a new level of intensity.
There is a special version with additional tracks, but these 12 songs make up the core album, which to my ears is really something special if you are a fan of this genre of music. And even if you aren't, there is something commercially appealing about this album, which is why it is finding great success.
One of my favourite female fronted albums in many years.

| | |
| --- | --- |
| Mickey Thomas Marauder | Red General |
· Produced By: Not Listed


---

· Running Time:


---

· Release Date: Out Now


---

· Released:


---

· Musical Style: Rock


---

· Links:

45%


Songs: 30%

Sound: 60%
When you run through a list of great AOR voices of all time, Mickey Thomas is more than likely to appear in there every time. The voice of Starship, Over The Edge and several solo soundtrack cuts has the perfect voice for the genre and each release is anticipated by fans….like me.
News which makes this review all the harder to write, as I think this album is a complete waste of time. His time and mine as a longtime fan hanging out for new music. Unless you are looking for an album of safe cover tunes, this record is of so little appeal I must question the reasoning behind it and just who put the money up for it.
Mickey's voice isn't the issue here – he always sounds a million bucks. It is the questionable song list picked and then the arrangement of those tracks that draws me to question this and then ultimately rate it as a dud.
Covering classic rock tracks from the 70s, 80s and 90s, Thomas has picked a truly diverse range of tracks, but what he does to some of them is just nonsense.
Gimme Shelter (Rolling Stones) features unnecessary vocal filtering; Sledgehammer is more jazz than pop; Champagne Supernova (Oasis) is grungy; Chasing Cars (Snow Patrol) is without emotion; Hollywood Nights (Bob Segar) is slower and acoustic driven and Life Is A Highway (Tom Cochrane) is a complete an utter joke – it has been turned into a Hip Hop number with some lame guest rapper at the helm. And Moneytalks? Have you ever heard AC/DC go pop? This is terrible.

Sorry Mickey – I love the voice and remain ready and waiting for a new Starship record, but this is without reasoning. The song choice fails any cohesion tests and the left turns taken on some tracks are truly bizarre. For true die-hards only.

Big Life Big Life
AOR Heaven
00054
· Produced By: Steve Newman


---

· Running Time: 62


---

· Release Date: Out Now


---

· Released:


---

· Musical Style: Melodic Rock


---

· Links: AOR Heaven

75%


Songs: 65%

Sound: 85%
Everyone should know that I'm a big Steve Newman fan and rate his Newman projects highly. So much so that all new music from him is welcomed – as is this. However, I do admit to having a much harder time getting into this album than any other Newman related project before it.
And I'm still not quite sure why. All the styling of the Newman name is there – the layered harmonies, the punchy drum sound and a very melodic rock friendly style.
Perhaps it is the vocals of former Praying Mantis vocalist Mark Thompson-Smith that doesn't quite work for me. It's unusual not to be hearing Steve Newman involved in every aspect of his projects.
I think for me the fact is that there are some really good ideas here and some songs that start promisingly in the hook department, but don't work when it comes to the choruses.
I've been sitting on this CD for months now and I'm no further into cracking it. I'm just not finding this as catchy or as immediate as Newman albums and I don't think the songs flow as easily as we are used to.
There are so many hooks and song parts that work – Close To You, Better Man, I'll Still Be Here and Still Alive all offer promise, but for me don't deliver over the course of the whole song.

As much as I hate to say this, the album doesn't work for me, with too much potential on offer that just doesn't gel. On paper there shouldn't be any reason for this not to be another great album, but no matter how hard I try, it just don't reach expectations.

| | |
| --- | --- |
| Whole Lotta Love All-Star Tribute To Fat Chicks | SplitScreen Entertainment |
· Produced By: Various


---

· Running Time: 53


---

· Release Date: Out Now


---

· Released:


---

· Musical Style: Hard Rock


---

· Links: SplitScreen

70%


Songs: 70%

Sound: 70%
It's a comedy record. A rock n roll comedy record. Taken any other way and you'd just walk away shaking your head. So just how does one review such a record? With tongue in cheek I think – the same approach any listener should take.
I am puzzled as to why someone even thought up a concept like this – a tribute to fat chicks? Well, its been done and on board to salute the rotund ones are such hard rock luminaries as Phil Lewis, Ted Poley and Vic Rivera, Stevie Rachelle, Frankie Banali, Jay Jay French, Steve Brown, Jeff LaBar, Eddie Ojeda and several more you've likely never heard of (Dogwhistle, Candye Kane, Triangle Exception…)
So the songs are all classic rock songs like Fat Bottomed Girls, Whole Lotta Love, Unskinny Bop, Thunder Thighs, All Hips N Lips….you get the picture.
Overall I have to say that the production quality is pretty decent. There are some energetic performances here and a reasonably consistent sound throughout the record.
There are a couple of tunes given a makeover (Split, instead of Kiss' Spit) and a couple that shouldn't have ever been recorded [Baby Got Back, "sung" by Don Jamieson of That Metal Show and a cover of Mika's Big Girl (You Are Beautiful) by Steve Brown].
But all in all, it features a few good covers. And it might just be a bit of fun at a party. But you'll have to get around the whole concept first.

Miss Behaviour Last Woman Standing
Avenue Of Allies
Avenue 11 01 0021
· Produced By: Henrik Sproge & Erik Heikne


---

· Running Time: 50


---

· Release Date: Out Now


---

· Released:


---

· Musical Style: Melodic Rock


---

· Links: Avenue Of Allies

86%


Songs: 84%

Sound: 88%
Swedish rockers Miss Behaviour released this album a couple of months back and I apologize to them for the late review. But it's never too late to discover a new album for the want list and I believe fans of Scandinavian melodic rock/AOR will soon add this to their lists.
The band's new album sees them change direction slightly – less sleaze in exchange for more commercial melodies. A more straight forward AOR direction for sure.
Basically this is an uptempo, feel good melodic rock release, with a distinct vocalist in Sebastian Roos. While he has a distinct accent, his tone is very easy on the ears and has a kind of Mike Tramp style about him.
1988 gives the album a moody start, with Cynthia pumping out a great chorus, but it's Give Her A Sign that really blazes into anthemic rock territory. Average Hero has a lighter feel, but another strong hook.
Till We Meet Again is a great ballad and Emergency has a similar darker tone. Living The Dream is a strong uptempo rocker.
There are a couple of tracks that miss the mark a little, not matching the quality elsewhere on the album. Notably Perfect War, Taking Hostage and the 7 minute Last Woman Standing – songs that don't have the instant likability of the other tracks.
And 11th Hour is a song that kind of goes nowhere, which gives the last part of the album less impact then the rather groovy first half.

A solid album overall, with some definite melodic rock highlights and a few really catchy melodies. The band should attract new interest in them from this release and hopefully they can keep the momentum rolling with another album in the not too distant future. If they improve on the small issues here, it will be one to watch for.

| | |
| --- | --- |
| Pushking The World As We Love It | Ear Music |
· Produced By: Fabrizio Grossi


---

· Running Time: 79


---

· Release Date: Out Now


---

· Released: WORLD


---

· Musical Style: Hard Rock


---

· Links: Pushking

50%


Songs: 40%

Sound: 60%
Well, it's a mega huge line-up of all-star greats on here – Glenn Hughes, Jorn Lande, JSS, Alice Cooper, Billy Gibbons, Joe Lynn Turner, Steve Stevens, Eric Martin, Steve Lukather….you know, the usual suspects paid well top pop up and play a part. But I don't find the hype behind this release matching the results.
The backstory is that Pushking are a big Russian rock band. They are pictured and credited on the booklet, and this is their "push" into the American market – hence all the special guests.
But here's what I think: If not for these special guests, no one would care two hoots about Pushking. Take away the fanfare and guests and all you are left with is the songs. And they simply don't cut it. There's nothing on here I would call out of the box catchy and if not for some of the guest vocalists, I wouldn't have played it through more than once. They are never going to break into bigger markets without guest stars.
Most of the songs retain that familiar mid-tempo hard rock thump and even when they divert into a ballad there is no extra emotion in the music.
No even AOR God Eric Martin can bring light to the ballad Open Letter To God and then when the band's usual singer kicks in, well….you can understand why so many singers were hired for this project.
Check out the one track the band vocalist sings in full; My Reflections… he is horrible beyond description.

Anyway, the real truth behind this album is the "Additional Musicians" credits. There is your core band for most of this album. But even with the likes of Eric Ragno, Alex De Rossi and Fabrizio Grossi on board, no amount of musical genius or vocal prowess is going to turn this songs into anything overly listenable. And 18 tracks plus an intro is about 15 songs too many.

Soren Andersen Constant Replay
Target Records
CD1108
· Produced By: Soren Andersen


---

· Running Time: 53


---

· Release Date: 2011


---

· Released:


---

· Musical Style: Classic Rock


---

· Links: Soren Andersen

83%


Songs: 80%

Sound: 85%
After wrapping up work on Mike Tramp's current album, his guitarist Soren Andersen went out and recorded his debut solo album. Constant Reply is the result. Not immediately comparable to the style or sound of Mike Tramp, Soren has his own way of doing things.
He handles vocals, guitars, percussion and Hammond organ. Others fill in the gaps. Constant Replay is an album based more on 70s classic rock.
The best two tracks on the album are probably the first two – the swaggering Song About You and the anthemic Glitterworld.
Black Lady has a distinct contemporary down tuned feel; the slow bluesy ballad So Many Faces has style; The Letter is the most melodic rock friendly track of the album and one I appreciate greatly; Time To Time also features a strong hook.
This album reminds me of the Andy Taylor/Luke Morley EP – bluesy, uncommercial classic rock with strong roots in British rock.
The thing is, that was an EP and only just held my attention – and this is a full album.
The style isn't for everyone and I'm probably not the target audience here.

Sven Larsson Sunlight And Shadow
Avenue Of Allies
Avenue 10 02 0010
· Produced By: Sven Larsson & Per Ryberg


---

· Running Time: 45


---

· Release Date: 2011


---

· Released:


---

· Musical Style: Westcoast/AOR


---

· Links: Avenue Of Allies

88%


Songs: 84%

Sound: 92%
Sven Larsson is yet another talented Swedish guitarist and this is his debut album. And it's a good way to start if you are a fan of soft AOR and Westcoast pop/rock. This is good stuff. Well produced, in a simplistic, uncomplicated way. A easy going guitar tone and some sweet vocals.
There is some comparison here to Toto's Joseph Williams and his solo albums plus projects like Rainmaker and Prisoner. But not a Tommy Denander solo in sight here! Must be a record!
The opening track is very catchy pure AOR, then it gets lighter by the track. By track 4 Daydreamer, we are in full blown Westcoast pop territory. But fans of this genre are going to eat this up – it's very well done.
Fly On By is a very organic ballad with organ and some tasteful slow soloing.
Bastard has a Toto feel to it and is a little moodier. I like this side of Sven.
The rockier I'll Turn My Back features the raspier Thomas Eriksson on vocals, while Sven goes into full blown Steve Lukather mode. Cool song.
Same goes for The Neighbour. Love the added attitude and the harder edge.
The Westcoast instrumental jazz of Candy closes the album. Bizarre, a little weird and a time to stretch boundaries here.
Westcoast AOR fans – check this out. Very smooth and very well crafted.

Rob Moratti Victory
Escape Music
ESM227
· Produced By: Rob Moratti


---

· Running Time: 47


---

· Release Date: Out Now


---

· Released:


---

· Musical Style: Melodic Rock/AOR


---

· Links: Escape Music

93%


Songs: 92%

Sound: 95%
Canadian singer/songwriter Rob Moratti has officially now "been around the block", with his fan-appreciated Final Frontier releases and an all too short stint fronting prog legends Saga.
Regrouping after leaving Saga, Rob delivers his first ever solo album, which understandably is not a great leap from the style of Final Frontier.
However, where Rob does take a great leap is the quality of this record over his past releases. This is a noticeable jump in songwriting, performance and especially production. This is a great sounding melodic rock record, backed by a powerhouse band.
Reb Beach handles lead guitars; Christian Wolff Rhythm and Lead; Frederik Berg handles keyboards; Tony Franklin is there on bass and Brian Doerner on drums. That's a lot of talent on one CD.
The production is terrific, with the set self-produced by Rob and mixed and mastered by Richard Chycke (Rush, Pink, Aerosmith).
Then there are the songs. They aren't always just straight up AOR or melodic rock. There are some twists and turns and added production effects to modernize the sound a little, but at all times the soul of the album remains true to that old-school style.
Highlights are of course numerous. From the opening drive of Life On The Line, to the over the top AOR vocals on Everything But Goodbye, to the warmth of the slower melodic rock ballad Lifetime.
Power Of Love dips back into the 80s and Final Frontier's core sound with keyboards everywhere.
Hold That Light has that Journey 80s feel, while On And On has a moodier, darker tone and is more guitar driven.
Take It All Back is a great rock ballad with mood and style in spades.
The next few tracks offer a bright, uplifting passage of music before the more urgent Jennie breaks the run.
The closing track is the big ballad Now More Than Ever.
Fans of Rob and his Final Frontier releases are going to adore this. It quite simply is his best record yet and the featured band is a treat to listen to.
While Rob's voice will always be an acquired taste, this album is his more commercial to date and if justice is to be served, will be his highest selling album also.

Discography / Previously Reviewed

· Victory





Line Up:

· Rob Moratti: Vocals
· Reb Beach: Lead Guitars
· Christian Wolff: Lead & Rhythm Guitars, Keyboards
· Brian Doerner: Drums
· Tony Franklin: Bass
· Fredrik Bergh: Keyboards



Essential For Fans Of:

· Final Frontier
· AOR


Track Listing

· Life On The Line *
· Everything But Good Bye *
· Lifetime *
· Power Of Love
· Hold That Light *
· On And On
· Take It All Back *
· I Promise You
· Standing On The Top Of The World
· Jennie *
· Now More Than Ever

--*Best Tracks

Reece / Kronlund Solid
AOR Heaven
00058
· Produced By: Martin Kronlund


---

· Running Time: 41.00


---

· Release Date: Out Now


---

· Released:


---

· Musical Style: Hard Rock


---

· Links: AOR Heaven

92%


Songs: 90%

Sound: 95%
This is one of those collaborations that just makes sense. Martin Kronlund is one of the best producers in Europe and knows how to write material that brings out the best out in an artist. Plus he and David Reece have an established relationship through the Gypsy Rose album.
David Reece has been getting better and better in recent years with the Gypsy Rose album his starting point back into the scene.
The Reece album that followed was solid, the Bangalore Choir album was even better and now this album comes out on top as his best work in years.
Guests include Tommy Denander, Christian Tolle, Andy Susemihl and Rikard Quist. Drums are pounded on by Hans in't Zandt.
The rest is all Martin Kronlund, who co-writes the album with David and lyricist Jon Wilde.
The songs – great stuff for fans of Bangalore Choir and Reece in general. Hard hitting and contemporary in their delivery but listen carefully and you can hear parts of Bangalore Choir and Kronlund's own past projects like Dogface.
In other words – very melodic – yet still very much metal.
I think David sings his heart out, in that gruff tone he has, with tracks like My Angel Wears White and Could This Be Madness standing out as new classics.
Edge Of Heaven, Samurai and Animals And Cannibals and the double time The Dead Shall Walk The Earth are more highlights.
Power, swagger, groove, melody and metal. Great performances and a big sound, big production. Reece and Kronlund fans cannot go wrong with this purchase.

Discography / Previously Reviewed

· Gypsy Rose
· Reece - Universal Language
· Solid





Line Up:

· David Reece: Vocals
· Martin Kronlund: Guitars, Bass
· Hans in't Zandt: Drums



Essential For Fans Of:

· David Reece
· Bangalore Choir
· Martin Kronlund
· Gypsy Rose


Track Listing

· My Angel Wears White *
· Samurai *
· Could This Be Madness *
· Animals And Cannibals *
· Remember You
· Paint The Mirror Black
· I Would *
· Edge Of Heaven
· Magic Puddin'
· The Dead Shall Walk The Earth *

--*Best Tracks

Bridger Bridger
Escape Music
ESM228
· Produced By: Terry Ilous


---

· Running Time: 44


---

· Release Date: Out Now


---

· Released:


---

· Musical Style: Rock


---

· Links: Escape Music

55%


Songs: 50%

Sound: 60%
I've always been a fan of Terry Ilous' (XYZ) voice and I generally like modern sounding releases. But this one isn't working for me. Perhaps it is that this one doesn't quite fit in any particular camp – it is stylistically confused.
The band features Head East duo guitarist Glen Bridger and bassist Greg Manahan, which gives it an automatic connection to that band.
And it is very melodic. Terry sounds great on How Long and the opener Tuesday Afternoon. But other tracks don't really cut it for me and I think the inconsistencies of songs and production just pull the album down too much.
The chorus of Don't Push Me is great, but the verse is horrible.
On The Ledge doesn't really go anywhere and Without A Sound has slide guitar featuring prominently, sending the album into Nashville.
I'm Free and Live For The Moment are both acoustic driven tunes (one pop, one ballad). A strange mix in styles, compounded further by the tuned down heavy rock of Gonna Get Better. This album is simply too all over the place.
A host of different styles, different tempos and different delivery methods mixed with a very mixed bag of production qualities makes this album one for the die-hards only I'm afraid. There is no consistency within the record and the sound is just too rough to appreciate the finer moments.

Discography / Previously Reviewed

· Bridger





Line Up:

· Terry Ilous: Vocals
· Glen Bridger: Guitars
· Danzoid: Drums
· Greg Manahan: Bass
· Sam McCaslin: Keyboards



Essential For Fans Of:

· Head East
· Terry Ilous


Track Listing

· Tuesday Afternoon *
· How Long *
· On the Ledge
· Don't Push Me
· Without a sound
· Free
· Live for the Moment
· Good to be Home
· Gonna Get Better
· Once in a Lifetime
· Heaven and Hell (tribute to Ronni James Dio)

--*Best Tracks

| | |
| --- | --- |
| Swedish Hitz Goes Metal | Doolittle Group |
· Produced By: Tommy ReinXeed


---

· Running Time: 52


---

· Release Date: August 25


---

· Released:


---

· Musical Style: Melodic Metal


---

· Links:
To quote the artists' info sheet – this is a party album. I concur. But perhaps for the wrong reason. If I put this on at a party, it would clear the room in less time that it took to get to the second chorus of Mama Mia.
The problem here is that there is absolutely no restraint whatsoever. The volume, speed and over the top vocals are set to 10 from the first note and 52 minutes later, if you are still breathing, the album concludes.
23 year old Tommy ReinXeed is to be commended for his enthusiasm and youthful energy, his guitar heroics and indeed his big booming voice.
He commemorates the popularity of Swedish bands Abba, Roxette and Ace of Base (WTF?) with this metal tribute to their songs. But in my opinion he's gone about this all wrong.
To start, there is really absolutely no reason for any Ace Of Bass song to be turned into symphonic metal. Never. In fact, I expect laws to be drafted shortly.
Roxette I have an easier time accepting, but Tommy really has a hard time getting his thick accent around the lyrics.
And Abba – prime material for metallizing, but it's been done. Many times before and unless you are going to come out and kick Black Sweden's ass, then I say stay at home.
Strings, symphonic orchestral blasts, double kick-drums and wailing solos maybe cool, but when it's along to the chorus of The Sign or All That She Wants it's just bloody tragic. And to hear Beautiful Life as a speed metal onslaught is truly frightening! It was a shit pop song and now it's a shit speed metal song.
And I truly want to take this seriously when the big ballad Winner Takes It All Comes on, but the theatrics and speaker blowing vocal volume are more akin to a bad Phantom Of The Opera re-run at the local theater.
This guy's vocals are truly amazing… so over the top; they give Celine Dion a run for her money. But it just doesn't fit. And when others have done better before him, Tommy ReinXeed might find it hard to recover from this in the credibility stakes. At least he is young and has time on his side.

I'd love to hear some new original material when the apparent "world tour" of this album concludes. Until then, I'm going to head off on a different Joyride.

| | |
| --- | --- |
| Lionville Lionville | Avenue Of Allies Music |
· Produced By: Alessandro Del Vecchio


---

· Running Time: 48


---

· Release Date: Out Now


---

· Released:


---

· Musical Style: AOR


---

· Links: Avenue Of Allies

94%


Songs: 94%

Sound: 93%
Its been a killer year for all forms of melodic music, but in particular, straight ahead AOR, which has often been overtaken by heavier forms of music. Lionville is an all-star project that will likely see a return performance after this reaches fans ears.
The project was initiated by Stefano Lionetti, a songwriter, singer and guitarist based in Genova, Italy and his brother Alessandro. Joining them is the mastermind of last year's AOR winner Shining Line - Pierpaolo "Zorro" Monti and another star of the moment - Alessandro Del Vecchio (Edge Of Forever, Eden's Curse, Glenn Hughes), who produced the record and also plays keyboards and sings backing vocals.
If that isn't lure enough, throw in the angelic lead vocals of Lars Säfsund of Work Of Art. He shares lead duties with Stefano except for The Chosen Ones, sung by Arabella Vitanc.
A big effort has been made to ensure this has the needed production to put it into world class bracket. It is the best sounding release from label Avenue Of Allies to date and the polished sound brings out the very best in these glorious songs.
For anyone that loved the debut Work Of Art release or the Shining Line album or Toto's Isolation or Seventh One albums, this is for you.
The band states they were looking to emulate Toto, Richard Marx, Survivor, Boulevard and the like. Mission accomplished.
Here By My Side and With You are two of the best tracks to kick off an album this year and the John Farnham anthem Thunder In Your Heart is a real gem.
The World Without Your Love is a super smooth, lush keyboard drenched ballad while Power Of My Dreams is very Work Of Art.
No End In Sight is another perfect AOR track and Dreamhunter isn't far behind. Great choruses and layers of harmony vocals.
The album closes with a sparse sounding acoustic guitar ballad Say Goodbye. It builds as it goes and the vocals are impressive to say the least.
Behind the already mentioned on this album are some other valuable contributions. Appearing on the album is none other than Bruce Gaitsch on guitar for no less than 5 tracks, Sven Larsson for two and Tommy Denander on one track. Songwriting contributions come from Richard Marx, Amy Sky, Tommy Denander and Robert Sall. It really is a who's who of melodic talent.
First class AOR to slide alongside Work Of Art, Toto, Mecca, Shining Line and Edge Of Forever. A crisp and appealing classic AOR production with catchy songs and a feel good vibe. Definitely highly recommended to all fans of the genre.

Discography / Previously Reviewed

· Lionville





Line Up:

· Lars Säfsund: Lead & Backing Vocals
· Stefano Lionetti: Lead & Backing Vocals, Guitars
· Alessandro Del Vecchio: Keyboards, Backing Vocals
· Pierpaolo "Zorro11" Monti: Drums, Percussion
· Anna Portalupi, Amos Monti: Bass
· Mario Percudani, Andrea Maddalone: Guitars
Guests:
· Arabella Vitanc: Lead & backing vocals on track 8
· Erik Martensson: Backing vocals on track 4
· Bruce Gaitsch: Guitars on tracks 1,3,5,9,11
· Tommy Denander: Guitars on track 8
· Sven Larsson: Guitars on tracks 7, 9



Essential For Fans Of:

· Work Of Art
· Edge Of Forever
· Classic AOR


Track Listing

· Here By My Side *
· With You *
· Centre Of My Universe
· Thunder In Your Heart *
· The World Without Your Love *
· Power Of My Dreams *
· No End In Sight *
· The Chosen Ones
· Over And Over Again
· Dreamhunter *
· Say Goodbye

--*Best Tracks

Williams Friestedt Williams Friestedt
AOR Heaven
00056
· Produced By: Peter Friestedt


---

· Running Time: 33


---

· Release Date: Out Now


---

· Released:


---

· Musical Style: AOR/Westcoast


---

· Links: AOR Heaven

93%


Songs: 92%

Sound: 95%
You all know who Joseph Williams is – off and on again Toto vocalist and presider over numerous smooth ass AOR/Westcoast albums. His voice is almost synonymous with the sound of an entire genre.
So who is his album partner Peter Friestedt? This Swedish musician has been building his own impressive resume over the last few years, with his own releases LA Project (2002) and LA Project II (2008), not to mention sessions with a number of other artists.
He has also recently toured with Chicago singer Bill Champlin, Williams again and Michael Ruff.
Williams provides the vocals and Friestedt the rest – and he deserves major credit for serving up an album that plays to Williams' best attributes. That is, super smooth AOR in the vein of Toto's acclaimed Seventh One album (Swear Your Love, One More Night, Say Goodbye, Stay With Me); adult contemporary pop (Sometimes You Win, Gotta Find It) and jazzier Midwestern pop like Where To Touch You.
Peter Friestedt gets his own time to shine with the instrumental Going Home, a brilliantly memorable piece of music that could easily have been lifted from the St. Elmo's Fire soundtrack.
The short album closes with a terrific heartfelt piano ballad Letter To God, which features a first class vocal from Williams.
In short – it's too short, but still utterly essential for all fans of Williams, Toto and world class Westcoast style AOR.

Discography / Previously Reviewed

· Williams Friestedt





Line Up:

· Joseph Williams: Vocals
· Peter Friestedt: Guitars, Everything



Essential For Fans Of:

· Joseph Williams
· Westcoast AOR
· Toto - The Seventh One


Track Listing

· Swear Your Love *
· Say Goodbye *
· Sometimes You Win
· Where To Touch You
· Going Home *
· Stay With Me *
· One More Night *
· Gotta Find It
· Letter To God *

--*Best Tracks

Electric Boys And Them Boys Done Swang
Escape Music
ESM226
· Produced By: Electric Boys


---

· Running Time: 44


---

· Release Date: Out Now


---

· Released:


---

· Musical Style: Retro Rock


---

· Links: Escape Music

75%


Songs: 70%

Sound: 80%
After getting back together after 15 years apart, this is the Swedish rockers first album since 1994's Freewheeling. The band went commercial for their big budget 1992 American push album Groovus Maximus, which I am a great fan of. But the band's core sound is better reflected on their debut Funk-O-Metal Carpet Ride. That I wasn't so enamored with, and I certainly didn't expect a repeat of Groovus here.
And sure enough…it's not. Them Boys Done Swang is closer to the sound of the debut and Freewheelin, which means wall to wall 70s funk mixed with contemporary grooves and a big guitar delivery. Mix that with a quirky Scandi twist and you get an album you will either love or hate.
I think long time fans of the band will take favor here, but for me it is an album I won't listen to again after this review.
So it's not a crossover or wide appeal kind of record, but for those that have been waiting for a wider release of the album, it is recorded well, performances are impeccable and the songs are very much typical Electric Boys fare.
Fans only basically. The album has limited appeal for newcomers, but should wet the appetite of those that have followed the band since the beginning.

Discography / Previously Reviewed

· Funk O Metal Carpet Ride
· Groovus Maximus
· Freewheelin'
· And Them Boys Done Swang





Line Up:

· Conny Bloom: Vocals, Guitar
· Franco Santunione: Guitars
· Niclas Sigevall: Drums
· Andy Christell: Bass



Essential For Fans Of:

· Electric Boys


Track Listing

· Reeferlord
· My Heart's Not For Sale *
· Father Popcorn's Magic Oysters
· Angel In An Armoured Suit *
· Ten Thousand Times Goodbye
· The House Is Rockin'
· Welcome To The High Times
· Sometimes U Gotta Go Look For the Car
· Put Your Arms Around Me
· The Day The Gypsies Came To Town
· Rollin' The World
· A Mother Of A Love Story

--*Best Tracks

Skansis Leaving You
Escape Music
ESM225
· Produced By: Skansis


---

· Running Time: 44


---

· Release Date: Out Now


---

· Released:


---

· Musical Style: Hard Rock


---

· Links: Escape Music

85%


Songs: 82%

Sound: 88%
A name that doesn't really grab you and a horrible CD cover hide what is in fact a really decent European hard rock album. Swiss rockers Skansis deliver a really well produced slice of traditional hard rock, mixing Gotthard with Shakra and a vocalist that sounds rough and raspy.
Style wise the guys have developed a heavier and more impactful sound from their debut, beefed up by an in your face production and some big riffs.
The guitar sound is also a little darker and more contemporary then on the debut album, but the way it has all been put together makes it work. That and some quality songs. Leaving You, Never Walk Alone and Next To Mine stand out for the rockers, while the heavy ballad Carry You On is the album's most commercial friendly song.
This isn't quite Black Label Society, but it is heavy and will appeal to both European hard rock fans and those that prefer a modern sounding record without abandoning melody.
Good stuff if you can get past the name and cover. Nothing I haven't heard before, but well done and well produced, making for a very consistent and in your face hard rock release.

Discography / Previously Reviewed

· Take Your Chance
· Leaving You





Line Up:

· Reist Reto: Vocals
· Joss Daniel, Heiniger Beat: Guitars
· Hagmann Matthias: Drums
· Menz Pfister: Bass



Essential For Fans Of:

· Shakra
· Swiss Hard Rock


Track Listing

· Next To Mine *
· Leaving You *
· Never Walk Alone *
· I Don't Believe
· I Want You
· Coming Out
· Rock All Night
· Carry You On *
· Hear Now
· Just Another Day
· Back From War
· Anything

--*Best Tracks

After Hours Against The Grain
AOR Heaven
00053
· Produced By: Afterhours


---

· Running Time: 46


---

· Release Date: Out Now


---

· Released:


---

· Musical Style: Melodic Rock


---

· Links: AOR Heaven

84%


Songs: 86%

Sound: 82%
British melodic rockers After Hours made their debut in 1988, with a sequel released in 1992 under an altered line-up. It took a chance meeting in 2008 to get the lads back together for this, their third studio album.
Against The Grain is another example of British AOR, turning heavier in places for those that like it a bit grittier. Vocalist John Francis has an interesting voice. Raspy and dark one minute then high pitch Steve Perry-like next minute. For the most part I like the contrast that it offers, but the back and forth nature through the songs might not appeal to all.
The bands trademark layered vocal effects kick in for just about all choruses – it certainly helps those stand out. Songs in general are pretty catchy. You can't go past Stand Up and Turn On The Radio for an example of this.
Then the slow and moody Eleventh Hour is anything but catchy before you check it out a few times and Against The Grain is a more earthy stripped back tune.
Angel sets the band back on the right AOR path. Let It Go is another strong melodic hook with the anthemic ballad I Need Your Love closing out the new material.
An acoustic version Eleventh Hour is a bonus.
In-between the highlights are a couple of filler and production is solid, but not always totally consistent. Fans of the band will be pleased to see them back and there are a few gems here, but perhaps not enough to appeal to all genre fans.

Discography / Previously Reviewed

· Take Off
· Afterhours
· Against The Grain





Line Up:

· John Francis: Vocals
· Tim Payne: Guitars
· Chris Pope: Drums
· Martin Walls: Bass
· Sean McMenemy: Keyboards



Essential For Fans Of:

· British AOR


Track Listing

·Stand Up *
·Turn On Your Radio *
·Eleventh Hour
·Against The Grain *
·Angel *
·When You're Around
·Hold On
·Let It Go *
·I Want Yesterday
·I Need Your Love
·Eleventh Hour (Acoustic)

--*Best Tracks

Whitesnake Live At Donington 1990
Frontiers Records
FRCD516
· Produced By: Coverdale/Aldrich/McIntyre


---

· Running Time:


---

· Release Date: Out Now


---

· Released: WORLD


---

· Musical Style: Hard Rock


---

· Links: Frontiers

80%


Songs: 70%

Sound: 88%
Of all the incarnations of Whitesnake and of all their tours conducted since the dawn of time, the one I would least like to see released as a live album is…well….this one.
After the multi-million selling revelation that was Whitesnake (1987), the band oddly chose to replace sidelined Adrian Vandenburg (he returned for the tour) with twiddler extraordinaire Steve Vai for the follow up Slip Of The Tongue. The band's Americanization was complete with this arrangement and while I enjoyed the album at the time, it never came close to 1987 and has it aged quite badly and I no longer have much time for it at all.
Some really good songs were ruined by incessant Vai noodling – I really don't think his style fit the band whatsoever. On his own, he is of course one of the best guitarists of his type in the world.
I would love to hear Judgement Day, Sailing Ships and Slip Of The Tongue with John Sykes or the originally intended Adrian Vandenburg on lead guitar.
Anyway, this release captured at the band's acclaimed 1990 Donington appearance has been on bootleg form for years (well ripped from the radio broadcast at the time), so I for one have had it for years and was happy enough with the quality.
This naturally is a much improved sound and nicely beefed up, but at the end of the day, the set list was far from perfect and I would much rather hear an archived live show from the 1987 tour, Slide It In or even from the Restless Heart tour.
A set list heavily geared to promote Vai and Slip Of The Tongue, this so is for completists only and for me doesn't showcase the Whitesnake brand at it's best.




Line Up:

· David Coverdale: Vocals
· Steve Vai, Adrian Vandenburg: Guitars
· Tommy Aldridge: Drums
· Rudy Sarzo: Bass



Essential For Fans Of:

· Vaisnake


Track Listing

· Slip Of The Tongue
· Slide It In
· Judgement Day
· Slow An Easy
· Kitten's Got Claws
· Adagio For Strato
· Flying Dutchman Boogie
· Is This Love
· Cheap An' Nasty
· Crying In The Rain

· Fool For Your Loving
· For The Love Of God
· The Audience Is Listening
· Here I Go Again
· Bad Boys
· Ain't No Love In The Heart Of The City
· Still Of The Night


| | |
| --- | --- |
| Sixx AM This Is Gonna Hurt | Eleven Seven Music |
· Produced By: Sixx AM


---

· Running Time: 49


---

· Release Date: Out Now


---

· Released: WOLRD


---

· Musical Style: Modern Rock


---

· Links: Sixx AM

90%


Songs: 90%

Sound: 95%
Sixx AM is Motley's Nikki Sixx's foray into something more contemporary and modern, with this album filled with dark heavy guitars, big grooves and the odd production effect or two. I like that this has nothing to do with Motley Crue and I like that it also isn't so removed from Sixx's knack of writing quality memorable songs.
The style and delivery of this album is meant for fans of modern rock, so there will be some that don't appreciate it. But as a slice of commercial modern rock, it is cohesive, melodic, heavy, thoroughly credible and big and bombastic at the same time.
The opening track is about as catchy as modern rock gets. It kind of reminds me of Anberlin on crack.
Are You With Me is a hit single in waiting with the ballads Sure Feels Right, Skin and Smile the obvious candidates for crossover mainstream appeal.
Help Is On The Way turns theatrical before the big anthem Oh My God sends things soaring again.
The punkish frenzy of Goodbye My Friends is another winner, clocking in at 6 minutes in length.
Good stuff…no great stuff for those with modern rock ears and fans of Sixx's work.

| | |
| --- | --- |
| Bonfire Branded | LZ Records |
· Produced By: Lessman/Ziller


---

· Running Time: 59


---

· Release Date: Out Now


---

· Released:


---

· Musical Style: Hard Rock


---

· Links:

86%


Songs: 82%

Sound: 90%
Branded has already been out some time now, but it's worth mentioning that the new Bonfire albums sees the guys getting back into their groove – their classic sound is back and the more modern experimentation of the last release or two has been abandoned.
This is a dark and moody record. Just a few over the top fast rocking tracks, but a definite heavy feel here. The songs are a little restrained perhaps, but there is no mistaking this is Bonfire.
Just Follow The Rainbow and Losers Lane are the most commercial tracks, with Do Or Die being the only real motoring track here.
The ballad Hold Me Now is first class and in-between the rest of the album is mid-tempo hard rockers.
A bit one-paced at times, but a welcome return to a more classic hard rock sound that puts the guys back in a position to keep on keeping on.

| | |
| --- | --- |
| Foreigner Can't Slow Down...When It's Live | Edel |
· Produced By: Mick Jones


---

· Running Time:


---

· Release Date: Out Now


---

· Released: WORLD


---

· Musical Style: Melodic Rock


---

· Links:
They might only produce one studio album per decade, but Mick Jones and his band of Foreigners keep the releases coming. This time it's a live album from the first leg of the Can't Slow Down tour, recorded in Nashville March 2010.
15 tracks over two discs, consisting of a bunch of hits and the usual album tracks like Starrider. Can't Slow Down When It's Live is a very well recorded live set with vocalist Kelly Hansen in full harmonious glory.
And he band as usual are a powerhouse behind the hits like Double Vision, Juke Box Hero, Urgent, Dirty White Boy and the required ballads I Want To Know What Love Is and Waiting For A Girl Like You.
Disappointing is the fact only When It Comes To Love and In Pieces are the only 2 tracks from the latest album represented. Other artists like Journey, Night Ranger and Whitesnake are playing up to 5 new tracks per set amongst the usual suspects.
That said…the bonus track here is another new album track Can't Slow Down, taken from Rock Of Ages Festival in Germany July, 2010.
Enjoyable without question, but for die-hards only.

Heartland Travelling Through Time
Escape Music
ESM221
· Produced By: Steve Morris


---

· Running Time:


---

· Release Date: Out Now


---

· Released:


---

· Musical Style: Melodic Rock


---

· Links: Escape Music

88%


Songs: 85%

Sound: 90%
No doubt all established Heartland fans already have this, but in case you forgot or simply wasn't aware of it, this 26 track 2CD set highlights the best of the band's work with Escape Music/Long Island Music. That takes in no less than 9 albums (how time flies) and 19 tracks from those albums.
Also included is 6 unreleased tracks and one brand new song (Search Goes On). I don't think this track represents the best the band has delivered over the years, but it is nice to see they seem to have cut back on the heaviness of the last album Mind Your Head.
Heartland is a great British melodic rock band. Consistent in their quality and regular delivery of new material, vocalist Chris Ousey (Virginia Wolf) has one of those voices perfectly suited to the style.
I wish I could say the unreleased tracks are brilliant – they generally aren't as well produced as the normal album tracks (far muddier), but for fans they are a nice bonus.

· Produced By: Uriah Heep


---

· Running Time:


---

· Release Date: Out Now


---

· Released: WORLD


---

· Musical Style: Classic Rock


---

· Links: Uriah Heep
Uriah Heep seem to have gone a bit nutty. Not only is there is the new studio album just released, but I have sitting before me no less than three more double CD releases – two official live bootlegs and the 40th Anniversary release Celebration. 40 years! Amazing…
The live releases are a series capturing the current tour (I have Vol. 2 and 3 here to review), recorded in Hungary and Japan respectfully. As the word implies, these are bootlegs – seemingly soundboard recordings, but in all honesty, I have heard some audience recordings that aren't far behind these.
The Japanese (Vol. 3) is a slightly clearer recording, but at any rate – these are for die hard collectors only. Neat fully professional 3-fold DigiPack packaging, but fans only…

Celebration – Forty Years Of Rock is a better prospect. The 1CD, 1 DVD set features 14 tracks re-recorded in 2009 from the band's catalogue as well as a new track Only Human (itself a very catchy classic rocker).
The DVD is another official bootleg type affair – capturing the band at their energetic best at Sweden Rock 2009. But the 45 minute set is pro-shot and has great clear audio and is therefore the pick of the bunch.

Night Ranger Somewhere In California
Frontiers Records
FRCD515
· Produced By: Night Ranger


---

· Running Time: 53.00


---

· Release Date: Out Now


---

· Released: WORLD


---

· Musical Style: Melodic Rock


---

· Links: Frontiers

100%


Songs: 100%

Sound: 100%
If I can give Journey 100 for breaking out of their mold and getting adventurous, then I can give 100 to Night Ranger for throwing off a modern sound to get back to basics. After the controversial Hole In The Sun record, which saw a more contemporary sound used (to great effect I thought), Night Ranger celebrate their 30th year as a band by delving into their classic sound to give fans one of the band's best records ever.
In my mind it's easily their best work since the utterly brilliant Big Life and the harder rocking Man In Motion albums. Sound wise the band tap into everything that made them great – big choruses, guitar duels, winding keyboard fills and that thumping rhythm and those big big harmonies.
Night Ranger has never disappointed me. I love ever record – that's why they are my favourite band. But even still – this record is truly special and should have wide appeal across genres.
Listen long enough and you can hear parts of Dawn Patrol, Seven Wishes, Man In Motion and more recently the great Neverland record. This mixes all the band's various records into a classic but fresh delivery.
Few bands can deliver such energy after 30 years and it really makes me proud that in 2011, so many artists are tapping into their best work and giving fans a fresh collection of killer tunes to get excited about.
This is such a melodic record – yet it rocks as hard as you'd want. The injection of guitarist Joel Hoekstra and keyboardist Eric Levy has really made this line-up feel like a band that has been playing together for years. Founding members Jack Blades, Kelly Keagy and Brad Gillis of course have been there since the start.

To summarize the tunes –
Somewhere In California taps into the vibe of You Can Still Rock In America for a bit of stadium singalong fun.
Lay It On Me rocks big time with a hard edge and a simple, but high impact chorus.
Bye Bye Baby (Not Tonight) is an absolute freeking gem of a melodic rocker, mixing Neverland with Man In Motion's Don't Start Thinking (I'm Alone Tonight).
Follow Your Heart sounds like a ballad, but the furious guitar dueling is anything but. This hard rocker throws the '4 minute radio friendly song' rule book out the window, running nearly 7 minutes, with the latter half of the song nothing but wall to wall soloing.
Time Of Our Lives (sung by Kelly) is quite simply one the band's finest ballads ever. The band always delivers a great melancholy track, but this one is really special.
No Time To Lose turns things back up to 10, in a multi-layered singalong harmony vocal anthem with a killer chorus. Another highlight.
Live For Today is another 6 minute tune with a psychedelic heart with a Hole In The Sun kinda vibe, but classic harmony chorus.
It's Not Over is another one of those songs you just feel thankful for hearing and for the band for writing. Another killer blissfully melodic track that could have come off Midnight Madness, with a monster chorus.
End Of The Day has a somewhat darker groove, but yet again features a huge chorus to sing along to. The track really moves quickly.
Rock N Roll Tonight is the perfect hard edged, hard rocking concert track that will sound killer live. Like lay It On Me, it has a heavier feel and is simply guitars guitars guitars.
Closing the physical release of this album is yet another bloody great melodic gem. Say It With Love is all vocals, all melody and mixes styles from Neverland, Hole In The Sun with Man In Motion again. And what a bridge/chorus!

If you can track down the digital bonus tracks – do so! The 7 minute plus cover of the Damn Yankees classic Coming Of Age sounds as fresh as the day it was originally recorded by Jack and Kelly fits into the groove perfectly. Add in an extended Ted Nugent guitar solo, where he strays into his classic Stranglehold solo makes it all the better.
On AC/DC's Dirty Deeds, Jack sounds uncannily like Bon Scott and could clearly star in a Accadacca covers band should his main gig fall through. It's a great fun, hard rocking cover.

So, that's 3 perfect 100s for 2011 so far. I've only delivered 2 in one year once before and now this year there's 3 with still 6 months to go.
Quality is up folks…bands are hitting the mark and Night Ranger score a bull's-eye with the production, style, energy and writing of this new album. Simply essential for all fans of great melodic rock music.

Discography / Previously Reviewed

· Dawn Patrol
· Midnight Madness
· 7 Wishes
· Big Life
· Man In Motion
· Neverland
· Seven
· Hole In The Sun
· Somewhere In California





Line Up:

· Jack Blades: Vocals, Bass
· Joel Hoekstra: Guitars
· Kelly Keagy: Vocals, Drums
· Brad Gillis: Guitars
· Eric Levy: Keyboards



Essential For Fans Of:

· Night Ranger
· Jack Blades & Kelly Keagy
· American Melodic Rock


Track Listing

· Growin' Up In California *
· Lay It On Me
· Bye Bye Baby (Not Tonight) *
· Follow Your Heart
· Time Of Our Lives *
· No Time To Lose Ya *
· Live For Today
· It's Not Over *
· End Of The Day *
· Rock n' Roll Tonite
· Say It With Love *
·

--*Best Tracks

Def Leppard Mirrorball
Frontiers Records
FRCD523
· Produced By: Def Leppard


---

· Running Time:


---

· Release Date: Out Now


---

· Released: WORLD


---

· Musical Style: Melodic Hard Rock


---

· Links: Frontiers
It may not contain the perfect set list for all Def Leppard fans, but Mirrorball is a largely very enjoyable live album that captures another classic ageless/timeless rock band doing what they do best – performing for their legion of fans.
Recorded over the Sparkle Lounge tour, the album appears pretty genuine. It feels real in that it appears overdubs have been kept to a minimum and performances allowed to speak for themselves.
There is a rawness in the performances here that hasn't been squashed by tinkering after the fact in the studio and I for one appreciate that.
Most of the hits are included alongside a few recent album tracks. The band cover their whole career in some fashion, with an energetic set of performances. With so many songs to choose from, you'll never keep everyone happy, but the majority should be.
For me it's great to hear stuff like Photograph, Rock Rock, Armageddon It, Too Late For Love, Hysteria and Foolin'.
Personally speaking, I'd pick other favourites over Make Love Like A Man and Rock On and maybe even C'mon C'mon, but otherwise I'm very much into it. Pity the under-appreciated X and Slang records aren't featured.
Of course, there is more…the three new tracks and added DVD offer extra value.
Of the new tracks, Undefeated is the obvious 'new' classic. It sounds every bit a Def Leppard hit, matching the groove of Pour Some Sugar and Let's Get Rocked. A nice layered harmony bridge and a fist thumping chorus should make this another live favourite for the tour ahead.
The band I think do themselves a slight disservice with the Queen tribute track Kings Of The World. The feel good melodic rocker It's All About Believin' appears a little lost after the bombastic charge of this big 70s ballad.
It's All About Believin' is a really fine feel good melodic track with lots of Leppard style production effects and a really likeable chorus. It just doesn't follow on from the ballad so well; the running order should have been switched. That's a pretty small gripe really.
As for that big bombastic ballad – Queen are a massive influence on the band and they are paid tribute to here. It's an ok song. It has heart and sentiment, but I can't get totally past the Queen-isms and the bridge that sounds exactly like Aerosmith's What It Takes.
Another fan only release here – but that's the whole point of live albums really. That said, it's a solid collection of well-recorded and perfectly performed Leppard hits with a taste of 3 new songs to tie fans over. The DVD could have been longer…but minor stuff.

Discography / Previously Reviewed

· On Through The Night
· High And Dry
· Pyromania
· Hysteria
· Adrenalize
· RetroActive
· Vault
· Slang
· Euphoria
· X
· Best Of / Rock Of Ages
· Yeah!
· Songs From The Sparkle Lounge
· Mirrorball (Live)





Line Up:

· Joe Elliott: Vocals
· Phil Collen, Vivian Campbell: Guitars
· Rick Allen: Drums
· Rick Savage: Bass



Essential For Fans Of:

· Def Leppard


Track Listing

· Rock! Rock! (Till You Drop)
· Rocket
· Animal
· C'mon C'mon
· Make Love Like a Man
· Too Late for Love
· Foolin'
· Nine Lives
· Love Bites
· Rock On
· Two Steps Behind
· Bringin' On the Heartbreak
· Switch 625
· Hysteria
· Armageddon It
· Photograph
· Pour Some Sugar on Me
· Rock Of Ages
· Let's Get Rocked
· Action
· Bad Actress
· Undefeated
· Kings of the World
· It's All About Believin


Warrant Rockaholic
Frontiers
FRCD514
· Produced By: Keith Olsen


---

· Running Time:


---

· Release Date: Out Now


---

· Released: WORLD


---

· Musical Style: Hard Rock


---

· Links: Frontiers

90%


Songs: 89%

Sound: 92%
I can't say I'm a huge fan of Warrant. For some reason they just never clicked with me. And Robert Mason I can take or leave – he's made albums I have both enjoyed and loathed. So the combination of both had me leaving this album off my radar. Shame on me – as I have been well and truly put in my place by a band determined to kick start their career once again with a kick ass album. Rockaholic is a mighty fine album filled with convincing hard rockers and surprisingly heartfelt melodic tunes.
The production is sharp and beautifully mixed. Keith Olsen has done a killer job and has brought the best out of these guys. The key here is energy – the guys sound as if this is their debut album – which for this line-up I guess is true. The trio of opening songs deliver riffs, groove and attitude. Sex Ain't Love and Innocence Gone especially satisfying.
The moody angst of Dusty's Revenge offers something new and then the excellent ballad Home proves that the band can truly move on without Jani Lane.
The mellower mid-album passage comes to an end with the urgent strains of Show Must Go On, another cool rocker.
Found Forever is another first class melodic rock ballad with some of the best vocals I have heard from Mason. Tears In The City not far behind it.
In-between – more quality rockers that I think will impress many. The closing rocker The Last Straw has the required venom of a closing track.
Great stuff! The band prove there is life in the 'old dog' yet and have made a strong statement with this album. A much better release than the Jamie St. James fronted Born Again record. They key now is to keep on going. Don't leave it 3 or 4 years for another record. Get in the studio and kick out another winner in 18 months from now.

Discography / Previously Reviewed

· Dirty Rotten Filthy Stinkin Rich
· Cherry Pie
· Dog Eat Dog
· Ultraphobic
· Belly To Belly
· Greatest And Latest
· Under The Influence
· Born Again
· Rockaholic





Line Up:

· Robert Mason: Vocals
· Joey Allen, Erik Turner: Guitars
· Steven Sweet: Drums
· Jerry Dixon: Bass



Essential For Fans Of:

· Warrant
· Robert Mason


Track Listing

· Sex Ain't Love *
· Innocence Gone *
· Snake
· Dusty's Revenge
· Home
· What Love Can Do *
· Life's A Song
· Show Must Go On *
· Cocaine Freight Train
· Found Forever *
· Candy Man
· Sunshine
· Tears In The City *
· The Last Straw *

--*Best Tracks

Black N Blue Hell Yeah!
Frontiers
FRCD513
· Produced By: Jef Warner


---

· Running Time:


---

· Release Date: Out Now


---

· Released:


---

· Musical Style: Hard Rock


---

· Links: Frontiers

80%


Songs: 75%

Sound: 85%
Another album I have zero expectation of – especially seeing that its origins came from back in 2002-ish and demos from that era were nothing short of horrible. Thankfully the band was able to find a real record label to help them complete the album and they have manged to write some better material since then.
In saying that, I'm sure long time Black N Blue fans will dig this, but I don't think this album has the crossover appeal that something like the Warrant album has.
Basically, this is for BNB fans only. Jamie St. James has an ok voice – I'm not a fan of it personally, but he suits the bombastic guitar tone of the material here….the classic BNB sound.
Target is probably the best tune on the album – a big stadium rocker that sums up the best of the band.
On the other hand, the punk friendly C'Mon probably sums up the worst the band can deliver.
The moody half mid-tempo Fools Bleed is another highlight, but equally matched by two silly interludes (Janie's Got The Beer and A Tribute To Hawking).
So Long is a good rocker and Candy has an old school groove.
The title track features one of the best riffs of the album, but the chorus is a real disappointment.
Some strong points here and enough on offer to satisfy long time fans of the band. But some filler too that is unlikely impress any newcomers to the band. One for the die hards only I suspect, but not bad overall.

Discography / Previously Reviewed

· Black 'N Blue
· Without Love
· Nasty Nasty
· In Heat
· The Demos Remastered Anthology 1
· Rarities
· Hell Yeah!





Line Up:

· Jamie St James: Vocals
· Jef "Woop" Warner, Shawn Sonnenschein: Guitars
· Pete Holmes: Drums
· Patrick Young: Bass



Essential For Fans Of:

· Black N Blue


Track Listing

· Monkey *
· Target *
· Hail Hail
· Fools Bleed *
· C'mon
· Jaime's Got the Beer
· Angry Drunk Son of a Bitch
· So Long *
· Trippin' 45
· Falling Down
· Candy
· Hell Yeah!
· World Goes Round
· A Tribute to Hawking

--*Best Tracks

| | |
| --- | --- |
| Journey Eclipse | Frontiers Records |
· Produced By: Kevin Shirley


---

· Running Time: 60


---

· Release Date: May 24


---

· Released: WORLD


---

· Musical Style: Melodic Hard Rock


---

· Links: Journey Frontiers

100%


Songs: 100%

Sound: 100%
This is an utterly classic album. I could leave it at that…review over! I would however, be lynched by melodic rock fans for not explaining just why.

Journey is so many things to so many people, every note of every song of every album is scrutinized beyond reasonable sanity sometimes, so I expect this to be the most debated full score review of those that I have posted over the years.
The band achieved a perhaps surprising amount of success with their last album Revelation – the debut of Arnel and his story, plus the great value package at retail - made it a winner amongst both die-hards fans and those that appear to have been on the sidelines for other post-Perry releases.
Revelation was outstanding in all departments, so it would not have been any surprise to see the guys attempt to duplicate that success with a very similar album here.
But, this is quite often where things fall over for many artists. Acceptance that such success cannot just be manufactured or automatically duplicated the next time around is the first step to creating that great next record.
It is quite obvious that guitarist Neal Schon had a plan. I'm going to ask him just how long that plan has been with him, as an album like this just doesn't appear out of nowhere. This is not a 3-minute/instant chorus album. In a world of one hit wonders and single track downloads, thank God a band of this stature has stood up and declared the art of creating an album is not dead. The art of writing songs that form a cohesive story and a multi-layered sensory trip for your ears can still be delivered in 2011.

Neal Schon took control of the writing and recording process. I see this album as a result of his single minded vision and I see it as the most powerful, inspired and dominating performance of his career.
This is a true guitar record. This is a guitarist's record. I haven't heard such inspired riffing, soloing and shredding one track after another on a melodic rock record since…well, maybe ever. The solos just keep coming and not content with just one, some songs have several going on at once. It really is guitar overdrive, but never once do I feel that it is at the detriment to the song, the melody or the expectations of what Journey is all about. Not for me at least.
And producer Kevin Shirley and mixer David Kalmusky shared the vision and ensured their roles helped bring all of this craziness together to sound as good as it should. I do see some folks having a hard time with this record. There is a certain pink and fluffy Journey that some love and not having that sound featured here is going to put the lighthearted off.
This is also a long album. It takes you on a journey (excuse the pun). I love the fact that the songs change direction and I love that there seems no hurry to fade them out or bring them to an early close, by extending musical parts, extra vocals and lengthy solos. But Neal is not alone in deserving praise.
Drummer Deen Castronovo is in perfect step with Neal's vision and energy and quite simply, delivers a brutal performance, belting the drum kit to within an inch of its life here. His power is obvious, but he should also be credited for his moments of true finesse, used when subtlety was more important than power.
Jonathan Cain deserves praise for a different reason. It is quite clear he stepped back from the prominent position his keyboard parts normally take within a Journey album. But they are still there. Very much so. They add texture and additional layers to the songs that otherwise would feel to be missing if not there. Plus there is more variety in his performance this time around. And his grasp of the theme of the record has allowed him to stretch out lyrically and truly be part of this amazing record.
And what can one say about Arnel Pineda. He has a lengthy career already behind him, but we still haven't heard a whole lot from him when it comes to studio work. That no longer matters. Let anyone who ever stood in his way with unwarranted criticism or a particular dislike for his delivery, step aside and marvel at the power, control and passion behind the vocals on Eclipse.
His performance blows everything previously documented away and can now be set as a new benchmark in melodic rock vocals. Ross Valory of course does what Ross does and that means that along with Deen, the rhythm section behind this record is nothing short of amazing and helps kick these songs into full overdrive.

Track By Track:

City Of Hope kicks off the album in a more familiar Journey style than some of the other album tracks offer. This is a pumping feel good anthem, driven by a big guitar riff and monster drum beat. Great chorus to kick off the album and Arnel immediately takes control. Where this track differs from past efforts is why this album works so well. After the routine of the song is winding down, there is a sudden switch to a double, then triple time drum beat while Neal Schon begins one of the album's 174 solos. It just brings so much energy to the track.
In place of where Journey so often change gears almost immediately to bring on a slower tempo song comes a real belter. Edge Of The Moment picks up the tempo of the opening track and rams it home with another flurry of hard edge guitar and a thumping beat. A darker song with a menacing riff, Arnel makes it melodic with a smooth, but firm vocal. The chorus is over and done fairly quickly, but the catchiness of the track is the song's overall feel and that riff. It's a slamming track.
And it just keeps coming. Chain Of Love gives the air of a slower number with a haunting piano/vocal intro before this dirty great big riff bursts into action. From there the guys throw out the Journey rulebook. The song relays a dark and heavy tone that throws you at first, but gets better and better after each play. The riff is brutal – the heaviest I have heard on any Journey record and Arnel soars above it with a powerhouse vocal that delivers melody and a subtle chorus hook that will have some fans running for their copy of Raised On Radio to calm their racing hearts. Me, I'm soaking this up and waiting for the next kicker. This is rock n roll dynamite.
People are going to call this Neal's album, but Jonathan's keyboards on this track are well and truly there and provide the mood underneath the track. I hope he gets his due here for what he and Neal have created. The moody orchestration that lies under the hard edge riff create the mystique of this song.
Tantra is next up. Boy this is a monster. The first three tracks pack a dark mood and hard hitting punch that Journey have been threatening to deliver for years. Tantra takes it to a different level entirely. This is an old dog learning new tricks. This track goes so far over the top; it sets new levels for passionate ballads. The first near-two minutes of the song features a passionate and soulful Arnel accompanying Jon Cain on what seems like a beautiful theatrical ballad.
But then comes that switch-up again. The song bursts into a full band ballad, with an entirely different hook driving the song. Arnel's vocals power on, this time accompanied by a magnificent guitar hook. The song just gets bigger and bigger and bigger. The chorus is simplistic, yet massive and in-between, the vocals add further volume and passion to the point where I'm expecting Arnel's head to explode. For me, this song delivers one of the very best melodic rock vocals in a decade. It is just massive. The guitar soloing underneath is like a movie score building up the tension. Neal hasn't delivered anything of this scope since his Late Nite album. Amazing all-round.

As if sensing that the first 4 tracks have all been monstrously powerful in their own individual ways, Anything Is Possible turns back the clock and delivers a classic Journey AOR track. Feel good lyrics and a breezy, soulful vocal make this song instantly lovable and the chorus is imbedded for life. What I love the best though is the verse vocals. Arnel sounds like an AOR angel and Jon Cain's piano playing is given time to shine. The chorus rocks it up a little and then it's back to changing things up. As the song draws closer to its conclusion, the scene changes. It gets darker and more atmospheric and Neal Schon again delivers a knockout series of solo hooks. Again, I haven't heard anything like this….it mixes the shades of light and dark just beautifully.
Resonate is another revelation. It smolders for a minute before the band kicks into a swaggering groove. Complex drum fills and a really sultry controlled vocal mix with a dark guitar sound rule the song and the chorus again plays a back seat to the overall vibe of the song. It becomes more prominent the more you listen to it and the passion of the song inspires.
She's A Mystery is another truly out of the box moment for Journey. Starting as a reflective acoustic driven song with a soulful vocal, at nearly 7 minutes in length, you just know it's going to go someplace else. But that place doesn't seem to come. The song is soft and sweet and contrasts the darkness of the first half of the album.
But then at 4:35 it comes. Smack out of nowhere the keyboards crank up and another dirty big riff piles on, as does the rest of the band as Arnel blows me away, turning into the love child of Rik Emmett and Geddy Lee (yikes!) as Neal goes psycho on his guitar for the best part of two minutes. Outstanding.
Human Feel is the kick off for the second half of the album and does it with dramatic flair. A stomping, almost tribal drum beat from Deen and a hard edge riff from Neal is matched by some old Hammond organ from Jon. This is nothing like the Journey I know and I love them for it. No big anthemic chorus here, but they aren't needed as there is so much within the texture of the song to hear. The song runs another 7 minutes of rhythm, riffing and rocking. Too long for fans of Open Arms, but pure freeking gold for me.
And be damned if it just doesn't get better again with Ritual. Keyboards roll along under a thumping uptempo drum beat and another all-conquering guitar riff. Arnel pulls it all together with another stand out vocal as the song rolls along from one solo to the next while the tempo never lets up.
To Whom It May Concern is the first and only circuit breaker of this part of the album. Orchestral keyboards and a slower tempo deliver the second big passionate ballad of the album, even it if isn't a traditional Journey ballad. It in fact is an old fashioned power ballad, but with balls to match the rest of the album's material. Great chorus and more killer vocals here.
Someone is perhaps the most typical Journey song of the whole album. It could have come from Revelation, Arrival or any other album for that matter. Lighter at heart, but uptempo and rocking along, the song is a feel good melodic rocker with a catchy chorus and hit single appeal.
Venus is an instrumental piece that sees Neal take control and go back to the last minute of To Whom It May Concern that introduced an orchestral type hook that kicks off this track. Basically this is the concluding half to that song and could easily have been left as a 9 minute ballad-turned-instrumental-rocker. In fact, I'm going to open up WaveLab and put the two songs back together! A tantalizing close to the album that finally comes to a rest after sixty minutes of utter musical abandon.
At last a band has stood up and said, 'you know what…we aren't going to get any airplay, and no one cares about airplay anyway, so screw it, let's just do what the hell we want'. And in doing so they have delivered an album with true vision. An album that leaves you exhausted after playback. An album that inspires you to play it again and again as new parts are discovered.
Over the top…melodic....powerful…emotional…bold…brilliant…intelligent…crazy...self-indulgent…passionate. All of the above and more.
This is a classic album. Journey or otherwise, this is a masterpiece of musical genius. It joins Escape and Frontiers as classic ground breaking albums in Journey history.
Some will vehemently oppose my view. Some will applaud it. But should this album create such interest and debate means only one thing – mission accomplished.





Line Up:

· Arnel Pineda: Vocals
· Neal Schon: Guitars
· Deen Castronovo: Drums
· Ross Valory: Bass
· Jonathan Cain: Keyboards



Essential For Fans Of:

· Melodic Rock


Track Listing

· City of Hope *
· Edge of the Moment *
· Chain of Love *
· Tantra *
· Anything is Possible *
· Resonate *
· She's A Mystery
· Human Feel *
· Ritual *
· To Whom It May Concern *
· Someone
· Venus

--*Best Tracks

The Poodles Performocracy
Frontiers Records
FRCD511
· Produced By: Mats Valentin


---

· Running Time: 57.18


---

· Release Date: Out Now


---

· Released:


---

· Musical Style: Melodic Hard Rock


---

· Links: Frontiers

92%


Songs: 92%

Sound: 95%
The Poodles are one of my favourite new-era rock bands. Consistent, powerful, great production, epic songs. I was under no illusion that the band could top their last studio album immediately, Clash Of The Titans was just that good. So the fact that I found Performocracy a little underwhelming was not a surprise. I really didn't take to it at all initially. That was a surprise.
What a difference a little patience brings. There is something about these guys – the vocals of Jakob and the bands overall style – that keeps drawing me back in.
And again I have been rewarded as the songs reveal themselves. And when they do it's no looking back. There are some more Poodles gems on here including I Want It All, Until Our Kingdom Falls, Father To A Son and the killer Cuts Like A Knife. Then there is the beautiful As Time Is Passing (huge vocal) and the big big anthem Bring Back The Night.
Love Is All, Your Time Is Now and Vampires Call all rock along nicely. However, damaging the album is a couple of absolute clunkers where the guys try too hard to be heavy and modern and just fail. I Believe In You is horrible, as is Action – what a monotonous chorus. And Into The Quiet Night doesn't have the strength a closing track should have. The bonus track Don't Tell Me doesn't help the album in any way.
Basically the album is too long. There is a really great 40 minute album in amongst this 57 minute record. 4 songs needed to be dropped and another anthem added and it would have been close to the brilliance of Clash. A very good CD still and a needed addition to the Poodles catalogue for fans of the band, but could have been even better.




Line Up:

· Jakob Samuel: Vocals
· Henrik Bergqvist: Guitars
· Christian Lunqvist: Drums
· Pontus Edberg: Bass



Essential For Fans Of:

· The Poodles!


Track Listing

· I Want It All *
· Until Our Kingdom Falls *
· Father To A Son *
· I Believe In You
· Cuts Like A Knife *
· As Time Is Passing
· Love Is All
· Your Time Is Now *
· Action!
· Bring Back The Night *
· Vampire's Call
· Into The Quiet Night
· Don't Tell Me

--*Best Tracks

King Kobra King Kobra
Frontiers Records
FRCD510
· Produced By: King Kobra


---

· Running Time: 52.23


---

· Release Date: Out Now


---

· Released:


---

· Musical Style: Hard Rock


---

· Links: Frontiers

86%


Songs: 86%

Sound: 85%
For me, King Kobra has always been about original vocalist Mark Free. So considering Mark is missing and that the last King Kobra album (Hollywood Trash) was complete and utter shite, I wasn't expecting too much from this record.
The new member to th eband is Paul Shortino. He probably wouldn't have been my first pick for the job, being that I still regard the band's first two AOR records as their true essence, but now I couldn't imagine this material with any other vocalist. The rest of the band is the original lineup, so.…maybe they got it right. In fact, I think they did. This is a good quality record with a solid production (raw, live and energetic, but well mixed too) and some pretty decent songs too.
The whole album feels as if it could have been written in the 80s, but the overall sound is reasonably contemporary. Not dated by any means, but not modern either.
And Paul Shortino delivers a fine performance, bringing his raspy and bluesy vocals to a set of straight ahead rock songs, giving the album a little feel of both angles.
The album features some straight up hard rockers like Rock This House, Tear Down The Walls, Midnight Woman, Screaming For More and the bluesier tracks This Is How We Roll, We Got A Fever and You Make It Easy.
There are also a couple of fillers that don't do much for me - Turn Up The Good Times and On Top Of The World. They just don't have the goods.
But for me the pick of the album is the more AOR flavoured tracks, Live Forever, Crying Turns To Rain and Fade Away. Good stuff there.
So a pretty strong album here and a largely uptempo one at that. It is a blusier KK than we have heard before, but it works for the most part and I think will go some way to help fans forget about Hollywood Trash. The AOR numbers prove that the guys can still write classic King Kobra style music, but overall this is a new direction with a familiar crew.

Discography / Previously Reviewed

· Ready To Strike
· Thrill Of A Lifetime
· King Kobra III
· The Lost Years
· Hollywood Trash
· King Kobra





Line Up:

· Paul Shortino: Vocals
· David Michael-Philips, Mick Sweda: Guitars
· Carmine Appice: Drums
· Johnny Rod: Bass



Essential For Fans Of:

· King Kobra - III


Track Listing

· Rock This House *
· Turn Up The Good Times
· Live Forever *
· Tear Down The Walls *
· This Is How We Roll
· Midnight Woman
· We Got A Fever
· Top Of The World
· You Make It Easy
· Crying Turns To Rain *
· Screamin' For More
· Fade Away *

--*Best Tracks

Shadowman Watching Over You
Escape Music
ESM224
· Produced By: Steve Morris / Mixed by Tommy Hansen


---

· Running Time: 53.01


---

· Release Date: Out Now


---

· Released:


---

· Musical Style: Melodic Rock/AOR


---

· Links: Escape Music

94%


Songs: 95%

Sound: 94%
Guitarist Steve Morris and vocalist Steve Overland have established a nice little relationship with Shadowman. Incredibly, they are already at album number 4 and I have to proclaim this to be their best yet.
Together with the Thunder rhythm section of Chris Childs – Bass and Harry James – Drums; the guys have a powerful line-up and this album oozes energy and enthusiasm. This is a really well constructed album and the sequencing of songs makes for a smooth listen.
Across The Universe is as melodic as British AOR gets, but then Renegades rocks with attitude.
Cry is a near 6 minute soulful rock ballad and Watching Over You is just straight up class AOR with a big vocal driven chorus.
Are You Ready has a true swagger to it and to complete the knockout, Suzanne exudes melody and harmony. One of my favourite Overland tracks to date.
Elsewhere Waiting For A Miracle has a 70s rock feel, Stop Breaking This Heart Of Mine is straight AOR, Heaven Waits offers a little moody and mystery and Whatever It Takes is light and breezy. The moody Justify and the breezier closer Party Is Over round out a second half that swaps moods back and forth, but works well.
More great Overland music and more great Steve Morris music. Together they make magic, but even apart, these guys are amongst the most consistent performers in melodic rock today. Certainly in the British scene. Essential for fans of both guys and even some Thunder fans, given the band's rhythm section is one fire here.




Line Up:

· Steve Overland: Vocals
· Steve Morris: Guitars
· Harry James: Drums
· Chris Childs: Bass



Essential For Fans Of:

· Steve Overland
· Heartland
· FM


Track Listing

· Across The Universe *
· Renegades *
· Cry *
· Watching Over You *
· Are You Ready
· Suzanne *
· Waiting For A Miracle
· Stop Breaking This Heart Of Mine *
· Heaven Waits
· Whatever It Takes
· Justify
· Party Is Over

--*Best Tracks

Uriah Heep Into The Wild
Frontiers Records
FRCD512
· Produced By: Uriah Heep


---

· Running Time: 53.18


---

· Release Date: Out Now


---

· Released:


---

· Musical Style: Hard Rock/Classic rock


---

· Links: Frontiers

90%


Songs: 90%

Sound: 92%
I'm neither here nor there with Uriah Heep, so I take each album as it comes. The last one was probably my favorite out of the entire band's catalogue I have heard. So this was one I was looking forward to.
Overall I have to say it's very good once again! Musically it is the very definition of Classic Rock (melodic style). The 70s vibe is still there, the organ rules and the bombastic rhythm carries the songs along.
I do love the voice of Bernie Shaw – he has that authorative tone such as Ian Gillan has with Deep Purple. It just resonates with the band's sound.
Song wise I think they kick off with the wrong song. Nail On The Head takes a good chorus hook and bangs it into monotonous overkill. The fast paced organ drenched rockers I Can See You and Into The Wild are much stronger.
The 6 minute Lost is the first change of pace aside from the opening track and even that turns into a fair pace by the end of the track. Believe is almost a sea-shanty rocker and Southern Star is one of my picks of the album. Melody, hooks and organ all in the right places.
But then there is T-Bone Angel – what a blissful melodic rock anthem. And the album closes with the 6 minute pace changing epic Kiss Of Freedom.
I think I like the second half of the album over the first – a bit more variety in the tracks.
More of the same for fans that enjoyed the last album. A couple of 'maybe' tracks, but a few more stand out gems too. I can't see Heep fans being anything but pleased with this album – but where it fits as far as the band's career will be down to individual tastes.




Line Up:

· Bernie Shaw: Vocals
· Mick Box: Guitars, Vocals
· Russell Gilbrook: Drums, Vocals
· Trevor Bolder: Bass, Vocals
· Phil Lanzon: Keyboards, Vocals



Essential For Fans Of:

· Uriah Heep - Wake The Sleeper
· Deep Purple, Classic Rock


Track Listing

· Nail On The Head
· I Can See You *
· Into The Wild *
· Money Talk
· I'm Ready
· Trail Of Diamonds
· Southern Star *
· Believe
· Lost *
· T-Bird Angel *
· Kiss Of Freedom

--*Best Tracks

· Produced By: Heta Production


---

· Running Time: 41


---

· Release Date: Out Now


---

· Released:


---

· Musical Style: AOR


---

· Links: 8-is.com

85%


Songs: 85%

Sound: 84%
What is it with the Italians right now? 2010/11 seems to be their time to shine - a lot of talent coming to the fore. Can't say the band name is brilliant, but 8-IS are a quality melodic hard rock band out of Italy and Frame Of Us is their indie debut.
The opening track Everlasting Love shows heavier intentions, but the following tracks I'll Be There and Lady are two very fine, commercial mellow anthems that could easily have found themself on radio 2 decades back. This is a moody record and the synth filled Final Curtain round out a trio of mid-tempo tracks.
If You Turn around is another cool moody track with nice AOR guitar parts and Back To You is a sultry little track. The big piano ballad Tomorrow Comes Tonight rounds out a very melodic, very classy release. There are only a few uptempo tunes, but the pace is still varied enough throughout not to become tiresome. And the quality of the songs with catchy choruses certainly makes this a very worthy album to check out for fans of moody 80s AOR with a European feel.

| | |
| --- | --- |
| Various Artists Sin-Atra | Armoury Records |
· Produced By: Bob Kulick


---

· Running Time: 48


---

· Release Date: Out Now


---

· Released:


---

· Musical Style: Hard Rock/Heavy Metal


---

· Links: www.eagle-rock.com

15%


Songs: ---

Sound: ---
There are only so many hours in each day/week, so when reviewing albums I generally stick to the better known names and artists or the classy debut albums. So for the most part you are seeing higher scoring reviews because I'm reviewing the higher quality albums relevant to this scene, as compared to some of the indie releases out there.
But occasionally you get a high profile title that comes along that just doesn't make the grade. It proves that not everything is gold or worth checking out. I don't like being negative, but when something this bad is released – it needs to get called as such.
Sin-Atra should immediately be recalled from an unsuspecting pubic or at least renamed Shit-Atra. Yes, this is pure dung of the highest quality.
If the worst album you can think of was merely a turd, then this album would be a month old diamond crusted regurgitated cow pat, digested by dung beetles and then shat back onto the earth to rot into organic fertilizer in the hope something better might grow from it.
This isn't your average good fun tribute album. It's a bunch of "great" Frank Sinatra songs well and truly metallized and then screamed over by a collection of vocalists that should know better.
For the most part, everyone sounds horrible here, screaming over the top of an aggressive heavy metal audio assault.
Glenn Hughes and Eric Martin come out as the best vocalists involved, but musically even their tracks lack any lasting merit. How anyone could even contemplate playing this twice is beyond me. Most won't even get past online audio samples.
It is truly awful. How many metal fans like Frank Sinatara? Surely there was a better option at hand than this? What exactly was Bob Kulick smoking when contemplating his next tribute project? I'm surprised Lemmy isn't on here…the rest of the usual suspects are – Jani Lane, Ripper Owens, Geoff Tate, Dug Pinnick, Joey Belladonna and Dee Snider. Even the great Robin Zander is left to scream his way through the musical abomination that is Fly Me To The Moon.
Hideous. Woeful. Ill-considered. Misguided. Just plain wrong.

| | |
| --- | --- |
| Bad City Welcome To The Wasteland | Atlantic |
· Produced By: Not Listed


---

· Running Time: 41


---

· Release Date: Out Now


---

· Released:


---

· Musical Style: Melodic Hard Rock


---

· Links: Bad City

90%


Songs: 88%

Sound: 95%
I think these guys should get themselves a new PR agent, because something this good needs to be far more widely promoted than is currently the case. US retro rockers Bad City don't head back to the 70s like so many other "authentic" rock bands. No, they play on the Sunset Strip's prime era 86-90 to deliver some punchy hard rocking anthems. What us folks here know to be really authentic. Bad City are a little Motley Crue, a little Poison, a little Slaughter and maybe even a little Ratt.
Tie all those influences into a modern contemporary package and power it with a monster production filled with harmonies, riffs and layers of chorus vocals. Some of these songs are just huge stadium anthems. This is one of those good times albums – fun, upbeat, tongue in cheek and primed to be cranked at your next party.
The question is can they gain any traction from this big debut or will get they unfairly get lumped into the 80s novelty basket like Steel Panther? They deserve to be on tour with Poison and Motley Crue this year instead of the New York Dolls. That would make so much more sense.

| | |
| --- | --- |
| Myland Light Of A New Day | Indie |
· Produced By: Not Listed


---

· Running Time: 62


---

· Release Date: Out Now


---

· Released:


---

· Musical Style: Melodic Rock


---

· Links: www.mylandmusic.com

83%


Songs: 80%

Sound: 85%
Yes, Myland are from Italy and this is their second album. The band received a warm welcome for their debut in 2009, filled with classic 80s AOR in a Journeyesque style. The vocals were heavily accented, but the songs were great.
I mentioned in my first review that the band held great promise, so it is of some surprise that the second album finds the band in a completely new realm.
Their vocalist has departed to be replaced with a harder edged singer with a raspier delivery. That's not all. The music has also changed to a harder edge and more melodic hard rock than AOR. And there is virtually no comparison here to Journey now. Still, there are some solid songs here and an overall better production value to the album.
This reminds me a little of the singer from Stranded – raspy yet melodic – and the music is guitar driven with keyboards evenly mixed throughout. I'm not sure the changes will be welcomed by all fans of the debut. This is a different beast entirely and I think the band has started from scratch again and must start to build their fan base again from this album alone.
Its European melodic hard rock with an 80s feel and some strong melodies and performances within. But it is also very familiar music – the music here doesn't stand out as much as the debut did. There is more work to do for these guys before reaching the next level.

| | |
| --- | --- |
| Moritz Undivided | Avenue Of Allies Music |
· Produced By: Marty Wells & Greg Hart


---

· Running Time: 49


---

· Release Date: Out Now


---

· Released:


---

· Musical Style: Melodic Rock


---

· Links: Avenue Of Allies

86%


Songs: 88%

Sound: 84%
UK rockers Moritz are another 'lost' band that made a play for fame in the 80s, only to fall short and disband. The demos from the day found new life on the Internet and the result is a brand new album following the band reforming in 2010. The band has another claim to fame – in being behind the one-off What If AOR record No Bed Of Roses (with female vocalist Tina Egan…RIP).
The band hasn't moved one inch from where they started out in the 80s, so the sound of this album will come of no surprise to those familiar with the name. Those new to the band will find a collection of 80s inspired British AOR tunes along the lines of John Parr, FM and Heartland. Tracks like the mellow Should've Been Gone and the AOR anthem Who Do You Run To and the title track Undivided show the guys haven't lost anything over the years.
Same But Different, Undivided and Any Time At All rock, while the last quarter of the album mellows into moody AOR territory before World Keeps Turning keyboard friendly pop/rocker closes the album.
The production is decent – not perfect, but true to the nature of an indie release and while rooted in the 80s, the guys manage to avoid sounding dated.

| | |
| --- | --- |
| Thunderdikk Magnum Love | Indie |
· Produced By: Captain Jupiter "Sex" Diamond & Thunderdikk


---

· Running Time: 57 Agonizing Minutes


---

· Release Date: Out Now


---

· Released:


---

· Musical Style: Sleaze Metal


---

· Links: Thunderdikk

30%


Songs: 10%

Sound: 50%
It doesn't sound fair, but I wanted to hate this album from the moment I got it. The name is hideous, the cover isn't far behind and the song titles featured include: I Am The Thunderfukker, Magnum Love, The Dikk Abides, Bra Off Party On, Hot Zombie Fuck. Did I mention the lead vocalist's name? That's none other than Dikk Thunder.
But I'm sure the lyrics are highly intellectual fare…right? It can't be as bad as it looks? Oh yes it can.
The production is raw and muddy and the songs are all the same – high energy hard rock/punk/noise with half spoken/yelled and half sung vocals. It sounds cheap, it looks cheap and it leaves you feeling like you need a shower afterwards.
13 tracks of macho bravado about dicks, sex, booze and rock n roll (the RNR coming last on that list). When you are listening to lyrics such as "your boobs wrote this song", you know you are dealing with a band living in their own world. They make Kiss look like Shakespearean geniuses. They make Big Cock sound like Def Leppard.

| | |
| --- | --- |
| Danger Zone Line Of Fire | Avenue Of Allies |
· Produced By: Jody Gray & Mark Cobrin


---

· Running Time: 41


---

· Release Date: Out Now


---

· Released:


---

· Musical Style: Melodic Hard Rock


---

· Links: Avenue Of Allies

85%


Songs: 85%

Sound: 85%
Yes, more Italian rockers! Good God! But these guys aren't a new band looking to break into the scene. Danger Zone have been around since the 80s – and this Line Of Fire album is a collection of unreleased demos recorded at the peak of their development (which was unfortunately never completed) and a few newly recorded tracks too.
Danger Zone is a band striving for that typical American hard rock sound and style that was exploding in the late 80s. Reminds me a little of Steve Plunkett or Krokus perhaps. Vocals that are a little raspy, a little gruff with harmonies thru the choruses and those big riffing guitars mixed with a little keyboard for depth. The guys can deliver a decent ballad too, with Walk Away a highlight. Elsewhere the quality and sound varies as the band mixes tracks and sessions, but it's a pretty concise album with a solid bunch of really old-school tracks from the late 80s.
They were unlucky not to have made it through the process back in the day, but at least fans of the genre can appreciate it today. Dated to match the era, but certainly not outdated in that bad, cheesy way. Quite the opposite.

| | |
| --- | --- |
| Wake Up Call Wake Up Call EP | Indie |
· Produced By: Wake Up Call


---

· Running Time:


---

· Release Date: Out Now


---

· Released:


---

· Musical Style: Hard Rock


---

· Links: Wake Up Call

88%


Songs: 86%

Sound: 90%
This is a great start for this new Italian hard rock outfit. The 5 track EP is a hard hitting, monster sounding affair, filled with 5 quality rockers to kick things off. A full length album will come later this year or in 2012.
The guitar sound is big, crunching and in your face and the higher pitch squeal of the lead vocalist has me comparing these guys to early Motley Crue. Very commercial old school hard rock with a modern production and 5 catchy songs. Full Of Regrets is the commercial single if there was to be one, but the opener Revolution is also cool as is the keyboard tinged Here To Stay.
Will be watching for the full length debut on the weight of this EP.

Whitesnake Forevermore
Frontiers Records
FRCD509
· Produced By: Doug Aldrich, David Coverdale, Michael McIntyre


---

· Running Time: 64.04


---

· Release Date: March 29


---

· Released: WORLD


---

· Musical Style: Hard Rock


---

· Links: Frontiers

96%


Songs: 95%

Sound: 97%
This album was a real puzzler. Read on for just why…
The Snake returns yet again, following up the very successful 'comeback' Good To Be Bad. Remaining in the fold from the last album and the last several years is mega-guitarists Doug Aldrich and Reb Beach. The duo work exceptionally well together, but make no mistake – with Doug co-writing and co-producing the entire album, this is once again his baby.
Good To Be Bad was a big album. It really set the stage for Whitesnake to retain their crown as one of hard rock's premiere bands.
But this is even bigger and the main reason if Aldrich and Beach's immense guitar sound and the overall monster production this album features.
Everything is big. Everything is loud. Even David Coverdale's vocals are big, or at least as big as they possibly could be given the old road dog's age and vulnerable vocal nature in recent years. His range has markedly diminished, but the charm remains. And there isn't as much out of range screeching on this record.
Forevermore is one of the bigger guitar albums I have heard in a while. And the more you listen to it, the more evident it becomes that this album is a one hour history of Whitesnake.
The album touches on the whole MTV generation of songs – 1987 and Slip Of The Tongue, plus a solid dose of Good To Be Bad, but look deeper and you can hear elements of more classic early Whitesnake like Slide It In, Saints And Sinners and even Ready An' Willing.
Doug has previously confessed his love of early Whitesnake and you can definitely hear that here.
What has kept me continuously puzzled is just how good the songs are. My first listen lead to a horrible reaction. I didn't want to go back to it. But the opening track is such a tour de force, it almost single handedly forced me back into it.
And as I sat through it, songs began to grow as the style opened up on me.
I have to skip a couple of tunes as the choruses annoy a little and I certainly have to forgive the God-awful lyrics that maybe appealed when I was 20….not so much now…baby baby, ohhhhh baby!

Steal Your Heart Away is simply a wall of guitars delivered in a swamp boogie type of way, with harp and blues riffs galore. It's a monster song and one of my favourite Snake tunes in a long time.
All Out Of Luck reminds me a little of the Coverdale/Page vibe, big big guitar riff, but the chorus has failed to grow on me at all.
Love Will Set You Free is an old school type of rocker that has a commercial hook.
Easier Said Than Done is another high class Snake ballad and again has become another favourite from the guys. Straight out of 1987 this one.
Tell Me How has that rich organ sound and a fat rhythm to match the wailing guitars.
I Need You (Shine A Light) is another old school track, with a thumping chorus beat.
One Of These Days is a nice change of pace from the onslaught of guitars. A stripped back acoustic number, in an uptempo setting.
Love And Treat Me Right is just big. Big guitars and big swagger.
Dogs In The Street is a fast tempoed rocker that reminds me of Slip Of The Tongue era Snake.
Fare Thee Well is a slowish acoustic track with a 70s feel.
Whipping Boy Blues is another Coverdale/Page 70s style hard rocker with some more harp and a big bluesy sound.
My Evil Ways is a double time boogie – fast, frantic and rocking.
The album closes with the big old school epic Forevermore. A little like Sailing Ships, where the song starts soft and acoustically, with a beautiful soulful chorus that pops up throughout the song. As it builds it gets darker and eventually is a full band affair, maintaining the pace and mood of the intro. Beautiful!
As you might debut, Forevermore is a true audio history lesson of the many eras of the Snake. Another very strong and solid album – no doubt. After lengthy reflection I now rate it higher than Good To Be Bad. It is a better and bigger sounding album in every way. Perhaps BTTB should have been a 92 (I rated it 95), which would make this a 96. It is just a great sounding, big guitar record. But it did take an unusually long while to grow on me. Had it not been for the stunning opening and closing tracks, I may not have been so willing to keep going back. Glad I did though.




Line Up:

· David Coverdale: Vocals
· Doug Aldrich, Reb Beach: Guitars
· Briian Tichy: Drums
· Michael Devin: Bass
· Timothy Dury: Keyboards



Essential For Fans Of:

· Classic 'Snake -
· Whitesnake - Good To Be Bad
· Burning Rain


Track Listing

· Steal Your Heart Away *
· All Out Of Luck
· Love Will Set You Free
· Easier Said Than Done *
· Tell Me How *
· I Need You (Shine A Light) *
· One Of These Days
· Love And Treat Me Right
· Dogs In The Street *
· Fare Thee Well *
· Whipping Boy Blues
· My Evil Ways
· Forevermore *

--*Best Tracks

| | |
| --- | --- |
| Eden's Curse Trinity | AFM Records |
· Produced By: Dennis Ward


---

· Running Time: 60.00 + BTs


---

· Release Date: March 16


---

· Released: WORLD


---

· Musical Style: Melodic Metal/Hard Rock


---

· Links: Eden's Curse

99%


Songs: 99%

Sound: 99%
The Curse burst onto the scene and quickly established themselves as a hot new player in the hard rock/melodic metal field. An outstanding debut followed by a solid sophomore release firmed their position as critical and fan favourites.
The debut album was an absolute revelation for me, so it wasn't a huge surprise that The Second Coming didn't quite impact as hard as I thought it might – despite still being great. The debut is always a tough act to follow.
On album number three though…wow…the stuff of legends here. Everything has come together for the guys, making Trinity an album filled with the band's best performances yet, matched by their best songwriting yet and the biggest sound courtesy of master producer Dennis Ward. The sonics here are simply huge.
And the addition to the team of keyboard maestro Ale Del Vecchio has enhanced the band's sound even further. His understanding of the genre and each song's individual requirements means each track has a full rich sound, even when guitar dominates.
The rhythm section as usual is amongst the most powerful out there right now and guitarist Thorsten just gets better and better every time I hear him.

Track By Track:
Can't say I love the intro – but that's my own issue with intro's in general!
All is forgiven once the sonic blast of the opening track Trinity hurls its soul through the speakers. Bigger, bolder and more urgent than ever, Trinity is an absolute gem! You couldn't ask more of an opening track – big sound, big chorus and riffs everywhere, accompanied by one of the biggest and heaviest rhythm sections this side of Metallica.
And as always, the melodic vocals of Michael Eden bring a certain commercial feel to the song – and indeed the album as a whole.
This is perhaps my favourite opening track from the guys – at least as good as Judgment Day from the debut.
Saints Of Tomorrow maintains the pace and attitude, but has a different vibe than the band usually has. They are developing quirks in their sound and growing as a band and this demonstrates that brilliantly. The punchy chorus is as memorable as anything they have written and is instantly left to corrupt your mind. Eden's vocals are also some of the best yet. On this record I hear more variation in his delivery and tone than both preceding records combined. It works.
No Holy Man is the track most will now be familiar with. From a subtle start, the song builds intensity and I just love the dark mood. Mike's vocals again differ from the norm and James LaBrie's guest role compliments the song perfectly. I couldn't imagine anyone else doing it. Another very catchy tune and the moody keyboards are a joy.
We are 3 for 3 to kick off the album, but it is the ballad Guardian Angel that really blows this album apart and marks the point where Eden's Curse are now a world class hard rock outfit that can truly do anything.
This hauntingly beautiful ballad is everything - powerful, emotional, hard hitting and gloriously uplifting with a layered chorus to die for. And I dare say that I have never heard Mike sing with such emotion and power. His voice is truly outstanding here.
After such an emotional track, the question is how to follow it up. In this case, it's simply back to business – an in your face, fast tempo balls to the wall rocker.
Again, it's a little variation from the Curse blueprint, but I love it. The aggressive and brutal Can't Fool The Devil hits you where it hurts – right between the eyes.
Rivers Of Destiny features more riffs to bang your head to, but the verse is filled with a ton of melodic keyboard parts, harmony vocals and additional piano/orchestration if you listen properly. Great depth to the music. Then the chorus blows up and the song becomes a commercial rock anthem.
Time to blow heads apart again with Dare To Be Different. There's organ, a super tight rhythm, big guitars and a frantic pace that make the song and the chorus is another super catchy slice of melodic metal.
Children Of The Tide is another true gem. Brilliant songwriting again in play. The first couple of minutes are moody and acoustic driven before blowing up into a big hard rocker with another commercial chorus. A little Axel Rudi Pell inspired metal here.
Black Widow is simply a balls to the wall double kick-drum hard rocker with an aggressive vocal and a guest vocal appearance from Helloween's Andi Deris. A menacing track, it could be the heaviest the band has ever sounded.
Simply put – this album is one classic after another and just when you think the band has to be running short of songs, up pops the dark and moody Jerusalem Sleeps. What an epic heavy track this is. Nearly 7 minutes of epic guitar riffs, melodic layered choruses and sensational vocals. A ton of guitars in here and another highlight.
Rock 'N' Roll Children is just about the perfect cover for these guys to include. Faithful to the Dio original with that Curse kick to match the sonics and power of the rest of the album. Another killer vocal from Mike Eden.

The bonus tracks available include the 6 minute melodic hard rocker Never The Sinner (for USA), which is another gem; and We Climb for European fans – another double time hard rocker with an urgent fast paced chorus. There is no shortage of killer songs here.
Dokken's Unchain The Night is given a better service than even Dokken could do on their re-recorded hits package. Classic.
I could not ask for more and this album joins an elite list of impressive albums for the first quarter of 2011. I loved the debut, but this immediately leap-frogs into first place. It has everything all Curse fans have been eagerly awaiting and then more. Powerful, heavy, melodic and passionate. And the pacing of the album is perfect. Just Brilliant.




Line Up:

· Michael Eden: Vocals
· Thorsten Koehne: Guitars
· Pete Newdeck: Drums
· Paul Logue: Bass
· Alessandro Del Vecchio: Keyboards



Essential For Fans Of:

· The Curse
· James LaBrie
· Andi Deris


Track Listing

· Trinitas Sanctus (Intro)
· Trinity *
· Saints Of Tomorrow *
· No Holy Man *
· Guardian Angel *
· Can't Fool The Devil
· Rivers Of Destiny *
· Dare To Be Different *
· Children Of The Tide *
· Black Widow
· Jerusalem Sleeps *
· Rock 'N' Roll Children

--*Best Tracks

Ten Stormwarning
Frontiers Records
FRCD507
· Produced By: Dennis Ward


---

· Running Time: 60.00


---

· Release Date: Out Now


---

· Released:


---

· Musical Style: Melodic Hard Rock/AOR


---

· Links: Frontiers

86%


Songs: 83%

Sound: 90%
I keep hearing the word turmoil tossed around in regards to the Ten "lost" years, where the band ceased to exist. Tumultuous perhaps, but I also think a number of bad decisions were made and the band suffered from them. They lost all momentum due to these decisions and the last couple of releases failed to add to the Ten legacy.
Now, after a few years away, with a renewed energy for the band that made him a star in this scene, Gary Hughes must start over and work hard to put Ten back on the map.
Stormwarning is a fierce title, but it's not an aggressive or hard rocking release. Perhaps Strong Wind Warning might have been a more suitable title.
Don't get me wrong, I do like the album for the most part, but compared to the energy and passion of Ten at their peak, it does feel somewhat restrained and a little underwhelming as far as the dynamics of the band.
Perhaps it is the way it the album is mixed? Dennis Ward is a master of his game, but there seems to be a spark missing within this recording. Maybe it is Gary's voice – he may not be the best vocalist in the world, but I have always given him his due for using what he has to the best effect. I don't hear that as much here.
What is great to hear is a big axe-slinger guitarist into the fold, but surely some further coxing to get Vinny Burns back would have been even better.

Taking a look at some of the tracks –
Endless Symphony is the big epic opener and the lead "single". However, I struggle with it. The chorus I like a lot, but I think the verse lyrics are absolutely ridiculous and I can't take it seriously at all.
Centre Of My Universe is much better – more akin to early Ten and filled with some strong harmonies and guitar work. Same with Kingdom Come – even if it feels a little restrained as mentioned before.
I think some people expected a return to the band's best (and heavier) Spellbound/Babylon era, forgetting that the guys really started out as an AOR act, with a wonderfully melodic and moody debut.
This album to me is a mix of both eras – without nailing the sound of either one. A more rocking version of the AOR debut perhaps?
Dirty Book Of Secrets is evidence of that and the absolute masterpiece double dose of magnificent AOR that is Love Song and The Hourglass And The Landslide proves that Gary Hughes can do British AOR like no other when he wants to.
The quandary is obviously what direction to move in. AOR or Hard Rock/Melodic Metal. Hard to mix both and I think Stormwarning has a bet each way, confusing the matter further.
Destiny is a good powerful melodic hard rocker and the closing ballad The Wave is another highlight.
The other thing I will note is the length of the album. These are all pretty long songs, which are fairly typical of Ten, but not all of them have the substance to maintain that length.
What I do hear is a decent new Ten album. Good to hear the guys back and always good to hear new material from them. I like Gary's style. Stormwarning still delivers just about everything a Ten fan would be expecting and it's a step back in the right direction. There are a few classics here and the production is stronger than the two releases preceding this, but compared to past glories, I'm just not sure the whole package works as well as it could have.




Line Up:

· Gary Hughes: Vocals
· Neil Fraser: Guitars
· Mark Zonder: Drums
· John Haliwell: Guitars
· Paul Hodson: Keyboards
· Mark Sumner: Bass



Essential For Fans Of:

· Gary Hughes & Classic Ten


Track Listing

· Endless Symphony
· Centre Of My Universe *
· Kingdom Come
· Book Of Secrets *
· Stormwarning
· Invisible
· Love Song *
· The Hourglass And The Landslide *
· Destiny
· The Wave *

--*Best Tracks

Scheepers Scheepers
Frontiers Records
FRCD506
· Produced By: Mat Sinner


---

· Running Time:


---

· Release Date: Out Now


---

· Released:


---

· Musical Style: Melodic Metal


---

· Links: Frontiers

89%


Songs: 86%

Sound: 92%
The Primal Fear frontman issues his first solo album. With nothing but his track record with his band to gauge from, I wasn't sure what this album would offer. But in the end I'm pretty impressed.
I don't like the opening screamer that much, but my feet were pumping the floor for Remission Of Sin, a great melodic metal track with a thumping chorus beat. If my feet aren't moving, then there's something wrong (that goes for just about every release I review). Thankfully they kept moving through most of the album.
Scheepers' vocals are a bit much a lot of the time, his Halford/Dickinson style shouting can grate at times, but when he pulls it back a notch, he has a fine metal voice.
Best example of this fine voice is the somewhat mellower The Fall.
The symphonic Doomsday follows. The near 7 minute track is a great bit of classic metal.
I have to say that the performances within this album are terrific. Big sound, big production, a pounding rhythm section and lots and lots of guitars.
Other highlights include the Yngwie acoustic style neo-classical ballad Before The Dawn; the million miles per hour Play With Fire and the epic The Pain Of The Accused (great vocal here).
Solid stuff. Melodic metal, Primal Fear and Sheepers fans can all safely invest in this record and know they are going to get what's advertised on the cover. Not for the AOR fans, but melodic enough to appeal to the likes of me.

Discography / Previously Reviewed

· Scheepers





Line Up:

· Ralf Scheepers: Lead & Backing Vocals; Acoustic Guitar; Keyboards; FX Sounds
· Magnus Karlsson: Lead Guitars; Guitars; Banjo; Accordion; Keyboards
· Snowy Shaw: Drums
· Mat Sinner: Bass, Keyboards
· Sander Gommans: Lead Guitar, Guitars
· Mike Chlasciak, Alex Beyrodt; Kai Hansen; Victor Smolski: Lead Guitars



Essential For Fans Of:

· Ralk Scheepers
· Primal Fear


Track Listing

· Locked in the Dungeon
· Remission of Sin *
· Cyberfreak
· The Fall
· Doomsday *
· Saints of The Rock
· Before the Dawn *
· Back on the Track
· Dynasty
· The Pain of the Accused
· Play with the Fire *
· Compassion

--*Best Tracks

Paul Young Chronicles
Escape Music
ESM223
· Produced By: Various


---

· Running Time: 44.52


---

· Release Date: March 25


---

· Released:


---

· Musical Style: Pop/Rock


---

· Links: Escape Music

85%


Songs: 83%

Sound: 88%
In the UK there are two vocal greats with the same name, Paul Young – one a soft pop crooner and this one…well….pretty much the same style. But in this case we are talking about the sadly deceased vocal great that was part of Mike & The Mechanics amongst other things. Paul passed away several years back now, but he left behind some as yet unreleased material and this album gathers that up as one final tribute to the great singer. This is what you call a nice album. All very polite. Soft, smooth, pop and soul based songs that stay within their boundaries and stay true to the musical tastes of PY.
House Of Many Nations is a smooth pop starter and Your Shoes is perhaps the best track on the album and the closest to AOR territory. A really fine vocal and hook here.
Grace Of God is a duet with Paul Carrack and is straight out of the Hall & Oates soulbook.
Loss Of Innocence and Two Wrongs are about the most uptempo the album gets – two more another fine melodic tracks and vocals here.
The album features a couple more uptempo numbers towards the end, but the rest is very soft, very slow and very soulful.
Nice, but essentially mood music for the right occasion.
The nature of the release – compiled unreleased recordings means it doesn't have the flow of a natural album, but there are some fine soul/pop songs on here. Not so much in the AOR vein, but if you like Westcoast pop/soul and Paul's past solo work (and Paul Carrack's for that matter), then this is a necessary addition to your collection.

Discography / Previously Reviewed

· Chronicles





Essential For Fans Of:

· Mike & The Mechanics
· Paul Carrack


Track Listing

· House Of Many Nations *
· Your Shoes *
· Grace Of God (Duet With Paul Carack) *
· Loss Of Innocence
· Frozen Heart
· Two Wrongs *
· Water Now The Seed
· Here Comes The Future
· Everything
· One Heart
· We Did Nothing Wrong
· I'm In Heaven Again
· Everyday Hurts

--*Best Tracks

| | |
| --- | --- |
| Robin Beck The Great Escape | Indie/Sony |
· Produced By: James Christian


---

· Running Time:


---

· Release Date: Out Now


---

· Released:


---

· Musical Style: AOR


---

· Links: Robin Beck

90%


Songs: 93%

Sound: 87%
Robin Beck returns with a brand new solo album to follow up the re-recording of her classic Trouble Or Nothing release. Assembled this time is a very sparse team – guitarist/Mr. Everything, Tommy Denander and Robin (of course) along with her husband and producer James Christian.
This is more or less a power trio record, but a lot of it is done through programming, which doesn't give the music base as solid a foundation as the Trouble Or Nothing re-release, which featured a full band.
But the performance of Robin Beck is unquestionably good – she's in amazing voice here and coupled with some lush AOR material, The Great Escape will please long time fans of the vocalist.
The album opens with a near-perfect AOR anthem The One, which features a really nice guitar melody from Tommy and solid vocals from Robin.
The next track is Got Me Feeling Sexy is less appealing, but it's only one of a couple of spots where the album falters slightly.
The moody Inside Me is brilliant – love this track, love the vocals and the melody delivered by Robin and the keyboard parts make it a great classic style AOR song.
That All Depends is a sweet uptempo melodic rocker duet with JLT and contains some fine vocals and a great hook and a tip of the hat to Toto with the piano parts.
Baby I'm Not A Bitch is another very fine AOR track, this time in the form of a moody ballad. Another great chorus here and wonderful vocal hook again in play.
Everything Is Alright is a good, straight forward uptempo melodic rocker, which is followed by the title track, which is probably the only other track on the album I don't feel like playing over and over.
Quite the opposite for the big ballad Don't Think He's Ever Coming Home. Wonderful track and classic Robin Beck style that could have been lifted from the T.O.N. release. I could play this all day no trouble.
Cross My Heart hints at a more modern style with the intro, but essentially it is more classic Beck and another classy catchy chorus.
All The Rivers is a moody classic Denander style song – something that sounds like it could have come from radioactive or the Frederiksen/Denader record.
Till The End of Time is a nice uptempo, classic AOR anthem and a fine way to close the album. James Christian joins in on vocals for great effect.
The only thing that puzzles me a little bit is the fact the production here is a little too programmed at times (a key Tommy Denander trait) and not quite as good generally as the Trouble Or Noting re-release. Just a small question mark over what is otherwise a very enjoyable and classy melodic rock release. Robin is in ultra fine voice and there is no question over the majority of the material on offer – great old school sing-along AOR.
Discography / Previously Reviewed

· Trouble or Nothin
· Human Instinct
· Can't Get Off
· Wonderland
· Do You Miss Me
· Livin On A Dream
· The Great Escape





Line Up:

· Robin Beck: Vocals
· Tommy Denander: Guitars, Drums, Keyboards
· James Christian: Bass



Essential For Fans Of:

· Robin Beck
· Radioactive/Tommy Denander


Track Listing

· The One *
· Got Me Feelin' Sexy
· Inside Of Me *
· That All Depends
· Baby I'm Not A Bitch *
· Everything Is Alright
· The Great Escape
· Don't Think He's Ever Comin' Home *
· Cross My Heart *
· All The Rivers *
· Till The End Of Time

--*Best Tracks

Benedictum Dominion
Frontiers Records
FRCD508
· Produced By: Ryan Greene


---

· Running Time: 62.59


---

· Release Date: Out Now


---

· Released: WORLD


---

· Musical Style:Metal


---

· Links: Frontiers

50%


Songs: 40%

Sound: 60%
This is the third release for US metallers Benedictum. The band comes recommended by many fans of that genre, but this is my first taste of the band.
And going by this release – it will be my last. For the most part, this is just noise to my ears, driven largely by some horrid lead vocals.
I can take it heavy – my appreciation of the Scheepers release is a decent example of that, but this is offers nothing melodic or hook worthy to hang on to.
It's a modern metal sound – some production effects are entwined around the punishing guitars, but the most off-putting aspect of this is the horrid vocals of Veronica Freeman.
She doesn't sound feminine in the least – quite the opposite. The growling, shouted, gruff vocals are hard to understand, let alone appreciate.
The sound is pretty muddy in places and if you are looking for any kind of melody here, seek it elsewhere.

Fans of the first two albums might find some redeeming features on this record, but for me – as a reasonably high profile signing to Frontiers – it disappoints on every single level. A melodic label release this is not. And there's over and hour of it to get through. Now I've reviewed this, I'm thankful I can dispose of it.
ColdSpell Out From The Cold
Escape Music
ESM222
· Produced By: Coldspell / Mixed By: Tommy Hansen


---

· Running Time:


---

· Release Date: February 25


---

· Released:


---

· Musical Style: Hard Rock


---

· Links:

91%


Songs: 90%

Sound: 93%
Swedish Hard rockers Cold Spell are back for round two and bring with them improvements in every department over their debut, which itself was impressive. The guys bring a big beefy guitar driven production along with 12 powerful tunes, delivered only as the Swedes can deliver.
This isn't an instant album at all – despite there being a few instant hit tracks within. The majority – or the album as a whole sneaks up on you and I'm finding now, that even after repeated plays over 2 weeks, I'm enjoying it more again still.
Heroes is a big bombastic opener and Run For Your Life picks up the pace further with a melodic bridge/chorus.
Time is absolutely brilliant and features a thumping rhythm section and anthemic chorus.
Seven Wonders is another instant stomping hard rocker with a harmony filled chorus. Heading For Tomorrow is also big on melody.
Six Feet Under has a big groove and quite a swagger. The verse is slow to grow, but the chorus is instant.
Elsewhere One In A Million, Save Our Souls, Out In The Cold and Fate don't bite at all first time around, but get better with every listen. They might not feature the anthemic choruses of other tracks, but they balance the album nicely.
The King is a slightly more epic, slower and moodier track with a slow burn until the heavier chorus breaks in.
Yes, another impressive record out of Sweden, the country of boundless fiords and melodic rock hooks the float across meadows like butterflies. Out From The Cold is an album featuring punchy beefed up production, mixed with some tightly performed melodic hard rock and a mix of instant and deeper tracks. Given several listens, it's a cool album. One for those that liked the heavier side of Eclipse.

Discography / Previously Reviewed

· Infinite Stargaze
· Out From The Cold





Line Up:

· Niklas Swedentorp: Vocals
· Michael Larsson: Guitars
· Perra Johanson: Drums
· Anders "Kebbe" Lindmark: Bass
· Matti Eklund: Keyboards



Essential For Fans Of:

· Swedish Melodic Hard Rock


Track Listing

· Heroes *
· Run For Your Life *
· One In A Million
· Six Feet Under
· Time *
· Save Our Souls
· The King
· Fate
· Seven Wonders *
· Angel Eyes
· Heading For Tomorrow *
· Out From The Cold

--*Best Tracks

| | |
| --- | --- |
| Magnum The Visitation | SPV |
· Produced By: Tony Clarkin


---

· Running Time: 57.22


---

· Release Date: Out Now


---

· Released:


---

· Musical Style: Melodic Hard Rock


---

· Links: Magnum

93%


Songs: 92%

Sound: 95%
Album number five since reforming sees Magnum continuing their trend of doing something different each and every time. This time it's heavy. And dark. Very heavy in places and you have to got back to Rock Art to find anything comparable.
The most immediate thing that came to mind was how crisp the guitar sound was. Second was that I could hear Mark Stanway's keyboard contributions so much clearer than the past few albums. Despite being a guitar dominated record, the keyboards play a more integral part of the overall sound, which I think has been missing somewhat in recent releases.
Bob Catley sounds amazing as usual. The guy simply doesn't age and thank God for that. I must also commend the drumming of Harry James, who stamps his personality on this record for perhaps the first time. The drum sound here is massive and he really pounds those skins, matching the required intensity of the material.
The only problem I have is the same as per the last 4 releases - too concentrated on that slow-to mid paced tempo and a lack of those anthemic pomp choruses that used to be so instant. The Visitation is anything but instant. It takes several listens to get into it, but you are rewarded for the time spent getting to know it. It may plod in places, but the songs within are very complex and are almost progressive at heart.
Take Black Skies – slow and very heavy from the outset, dark and imposing, yet as the song grows on you, little twists and turns are discovered.
Doors To Nowhere and The Visitation both deliver hard edge riffs and menacing choruses, albeit ones that again seem very short and nondescript. But each has its own charm and both songs reveal deeper complexities as time rolls on.
The first three tracks feature the same tempo, so the album is at this point crying out for something upbeat and we get it in the form of Wild Angels. The song has a strong riff and rhythm, but once the chorus comes, it is like old-school Magnum for the first time in years.
So far all 4 songs have been reasonably lengthy, but the 7 minute Spin Like A Wheel is even more epic and rolls through a few time changes. And it has a fairly decent chorus too. It is at this point you realize this is a quality album.
Following neatly on from the epic is two almost as long tracks that run the listener through a variety of emotions. The Last Frontier is moody and haunting, with some orchestral parts adding to the texture. Freedom Day picks up immediately where the last track ends and carries the listening on that moody path before a big heavy pounding chorus turns the song into an aggressive outpouring.
Mother Nature's Last Dance is brilliant. Good to see more pomp back in the mix and lots of keyboards here. And the tempo builds from slow to almost rushed as Bob Catley delivers some fine vocal melodies.
Midnight Kings is another quasi-progressive number – a slow pop verse with orchestration, contrasted with a fast, heavy chorus with some big vocals.
Tonight's The Night goes back to the tempo of the first 4 tracks to close the album as it started. Drenched in keyboards and Bob Catley's fine voice, the semi-ballad (with odd-ball acapella bridge) with a heavy finish sounds like classic Magnum.

At this point I would think I have to admit the band probably won't record another album like Storyteller's Night or Wings Of Heaven. If they wanted to, they would have by now. But the quality of this release poses the question of whether band really need to. Clearly they are still capable of delivering fresh twists to the old sound.
Magnum has never made a habit of recording in patterns, there is always something different with each album and that is highlighted again here. The Visitation contains some insightful personal lyrics, finely crafted melodies and song structures, intelligent musicianship and is without question, the best sounding record since they reformed. It's heavy, intense and is one of those records best listened to from start to finish without interruption. A really interesting record this.




Line Up:

· Bob Catley: Vocals
· Tony Clarkin: Guitar
· Harry James: Drums
· Al Barrow: Bass
· Mark Stanway: Keyboards



Essential For Fans Of:

· Magnum of course!


Track Listing

· Black Skies *
· Doors To Nowhere
· The Visitation *
· Wild Angels *
· Spin Like A Wheel
· The Last Frontier
· Freedom Day *
· Mother Nature's Final Dance *
· Midnight Kings *
· Tonight's The Night

--*Best Tracks

| | |
| --- | --- |
| TNT A Farewell To Arms | AOR Heaven |
· Produced By: Ronnie Le Tekro


---

· Running Time: 46.15


---

· Release Date: Out Now


---

· Released:


---

· Musical Style: Melodic Hard Rock


---

· Links: AOR Heaven

89%


Songs: 86%

Sound: 92%
A Tony Mills fronted TNT is always going to be a different beast to what's described as 'classic TNT' with Tony Harnell and there were grave fears for the future of the band based on the last two left wing, odd-ball records. But it's not like TNT haven't done that with Harnell either – it was just that the last 2 records weren't particularly good at all.
So it is with some relief that fans are now being greeted with album number three to feature Mills – and a return to a more traditional hard rock structure for the guys.
In fact, you have to go some way back to find a TNT album as heavy as this. LeTekro is shredding from start to finish and he sounds great.
The quirkiness remains, but thankfully those quirks are delivered surrounded by big, loud heavy guitar and a pounding rhythm section. From the outset the album rocks. Engine is fast, immediate and instant, with Refugee increasing those traits even further.
Ship In The Night is the closet track I have heard to what might be deemed 'classic, commercial TNT' and should be a fan favourite. Take It Like a Man – Woman is funny, faced paced and ruled by riffs.
Elsewhere, Barracuda - supremely heavy; Don't Misunderstand Me and Someone Else are pretty commercial and A Farewell To Arms is again fast and furious.
Normally I might not take to the closer God Natt, Marie, but the medieval styled ballad has a pretty neat set of vocal melodies.

The band delivers a refreshingly heavy dose of hard rock here with quirks still in place, but Tony Mills' personality seems to shine through here more so than the two albums before and it helps not to be blindsided by odd-ball musical diversions. The best of the 3 Mills fronted albums by a long long way.




Line Up:

· Tony Mills: Vocals
· Ronnie LeTekro: Guitars
· Diesel Dahl: Drums
· Victor Borge: Bass



Essential For Fans Of:

· Tony Mills
· TNT


Track Listing

· Engine *
· Refugee
· Ship In The Night *
· Take It Like A Man – Woman *
· Come
· Barracuda *
· Signature On A Demon's Self Portrait
· Don't Misunderstand Me
· A Farewell To Arms
· Someone Else
· God Natt, Marie *
· Harley Davidson

--*Best Tracks

| | |
| --- | --- |
| Bad Habit Atmosphere | AOR Heaven |
· Produced By: Hal Marabel


---

· Running Time:


---

· Release Date: Out Now


---

· Released:


---

· Musical Style: Melodic Rock


---

· Links: AOR Heaven

92%


Songs: 92%

Sound: 91%
I'm a bit hot and cold on Swedish AOR/pop stalwarts Bad Habit. They have been around for a long time now and have delivered some fine tunes over the years. Some really fine melodic pop/rock. But I do struggle at times with their built in cheese factor that accompanies some of the material. Just a little too nice and sugary sweet, where I prefer a little darker mood to my music.
Atmosphere I am pleased to say came as quit a surprise. While remaining instantly catchy and filled with big choruses and the ultra smooth vocals of Bax Fehling, the album is delivered with a powerful blast of guitars and a heavier rhythm section than I've previously heard.
Keyboards still fill the background with great melodies, but the darker and heavier feel of the album is a real winner in my view.
In The Heat Of The Night and Words Are Not Enough are two brilliant opening anthems, only to be followed by more in the form of Everytime You Cry.
The band's love of programmed beats thankfully only come back momentarily in I'll Die For You and even the ballads – I Wanna Be The One and Angel Of Mine are delivered with more passion and less sugar.
Fantasy is a wonderful mid-tempo rocker with a huge chorus, followed by another winner We Are One.
Break The Silence is possibly the heaviest track from the guys to date and Without You closes the album with a punch.

A great welcomed surprise this one. I wasn't expecting the power that the album contains and for me – it immediately becomes the band's most powerful album to date. It can be said that there isn't any filler on this album.

Discography / Previously Reviewed

· After Hours
· Revolution
· Adult Orientation
· 13 Years Of Bad Habits
· Hear-say
· Above And Beyond
· Timeless (Best Of)
· Atmosphere





Line Up:

· Bax Fehling: Vocals
· Hal Marabel: Guitars, Keyboards
· Jaime Salazar: Drums
· Patrik Södergren: Bass
· Sven Cirnski: Lead Guitar



Essential For Fans Of:

· Scandi AOR/Pop
· Bad Habit


Track Listing

· In The Heat Of The Night *
· Words Are Not Enough *
· Every Time You Cry *
· I Wanna Be The One
· I'll Die For You *
· Angel Of Mine
· Fantasy *
· We Are One
· Only Time Will Tell
· Break The Silence *
· Save Me
· Catch Me When I Fall
· Without You

--*Best Tracks

Hurtsmile Hurtsmile
Frontiers Records
FRCD504
· Produced By: Gary Cherone, Joe Pessia


---

· Running Time:


---

· Release Date: Out Now


---

· Released:


---

· Musical Style: Hard Rock & Various


---

· Links: Frontiers

65%


Songs: 50%

Sound: 80%
It hurt, but I'm not smiling. I get it. I really do. I understand what the guys are doing here and I also understand Gary Cherone's love of experimenting musically when working outside Extreme. But that doesn't mean I have to like it. And I don't. In fact, I think this is largely horrible. And that's not only that God-awful cover art.
Hurtsmile will be genius to some I'm sure – as you can't fault the artist expression here. There are some hard rocking modern rock moments, but for the most part, this is an experimental album with effects on vocals, distorted guitars, constantly changing delivery (acoustic, heavy, rocking, distorted, Queen like pomp, psychedelic, theatrical ballad… even reggae!) But as an overall album I personally find it all but unlistenable. Bring on the hate mail if you wish, but I'll say it again…I get it, but I don't like it.
Anyone that doesn't like anything left of center should avoid this. Those that have followed Gary Cherone's own diverse career will no doubt appreciate large parts of what's on offer here – but I challenge anyone to love every single track.
Gary's a great singer – did I mention that?
Sorry folks, this is not for me and not for anyone that likes their rock delivered with commercial sensibilities.
Fans of alternative/experimental rock will marvel at the musical prowess of these guys (they sure can play), but it will take a very open mind to appreciate all that's on offer here.

Jeff Scott Soto Live At Firefest V
Frontiers Records
FRCD501
· Produced By: JSS


---

· Running Time:


---

· Release Date: Out Now


---

· Released:


---

· Musical Style: Melodic Rock


---

· Links: Frontiers

88%


Songs: 90%

Sound: 86%
Live At Firefest V (2008) saw Jeff Scott Soto and his original band (Howie, Gary, Dave) performing in support of Jeff's Beautiful Mess release. The album was recorded amongst a lively friendly crowd, somewhat used to what JSS delivers and therefore getting involved as much as you could hope for.
The set list mixes the 'hits' with new material – which in a live setting, blends far easier than as it sounds on record. This release is of course very similar to the One Night In Madrid release, with the one obvious exception. The band line-up. And you know…..I'll pick this release over that any day of the week. I just think the vibe these guys have on stage is second to none. He brotherhood and the way they think as a unit really shines through.
It just works and on this particular performance, JSS really stole the show with a vocal performance to rival any other he has produced. I should know….I was there and I've seen Jeff live a dozen times now.
Essential for long time fans and a great intro to what the buzz is all about for those still on the fringes.

| | |
| --- | --- |
| Faithhealer Welcome To The Edge Of The World | Indie |
· Produced By: Paul Curtis, Ivan Gunn, Jason Marks


---

· Running Time: 73.53


---

· Release Date: Out Now


---

· Released: WORLD


---

· Musical Style: Melodic Rock


---

· Links:

84%


Songs: 88%

Sound: 80%
Faith Healer may be a new name, but the pedigree of the line-up will be familiar to many. The band is former Balance Of Power/Pride keyboardist Ivan Gunn and vocalist Jason Marks (ex-Forever & S.I.N.). Joining them on the album are guests Chris Green and Mat Mitchell (ex-Pride/Furyon) and Rick Hunter Martinez. The album is straight forward melodic rock in style, with a strong British / European vibe and plenty of guitar riffing driving the melodies. While keyboards play an important part, one would have to say this is definitely a guitar driven record.
It's actually a pretty heavy record for a melodic rock release. Strong Enough has one foot into hard rock territory, especially Mark's vocals. But then Just Give Me Tonight is as fluffy (and as catchy) as it comes.
The 6 minute ballad Lay Down And Die For You is a traditional style big melodic rock ballad with tasty guitar soloing; Last Tear Drop Falls is one of the stronger 'up' AOR tracks and Heaven From Here is a lengthy acoustic ballad.
Ok, so the album is consistent throughout and the highlight is probably Gunn's strong keyboard presence and Chris Green's impressive soloing.
I do have a couple of issues though. Firstly – the album is way too long. 75 minutes here, when 55 would have been just as good. The songs are all 6, even 7 minutes long. For this style of music that's just too long. 4 minutes in length would have made them snappier and easier to get to know. Instead here they make the pacing a definite problem and being that many of the songs sound familiar, some editing would have benefited the release.
And production – while quite listenable is generally just an acceptable standard for the year 2010.

A solid debut, with some definite highlights and a few areas to improve. But as far as traditional British melodic hard rock goes, Faithhealer offers fans something of quality to check out and gives some old names a fresh outlet to make new music, which is always welcome.

| | |
| --- | --- |
| Fire ..Ignite | Avenue Of Allies Music |
· Produced By: Robert Longo


---

· Running Time: 52.26


---

· Release Date: Out Now


---

· Released:


---

· Musical Style: Hard Rock


---

· Links: Avenue Of Allies

75%


Songs: 80%

Sound: 70%
Fire are a hard rock outfit hailing from Malta in Europe. Their album Ignition sees the band paying tribute to the style of hard rock best found in the late 80s.
The guys have a decent sound – best part of which is the solid sounding lead guitars. For a European band they have a strong vocalist who is easily understandable and their sound is more based on American hard rock.
This 2006 album has had a couple of extra tracks added and remastered for a wider release via Avenue Of Allies. The bonus tracks are pretty forgettable though. Run To You is indeed the Bryan Adams classic, but he won't feel threatened by these guys.
And the Christmas ballad is pretty simple.
Overall, there's some quality here, even though the production is a little rough and the album lacks one really big song to hook people's attention.

| | |
| --- | --- |
| Fabri Kiareli's F.E.A.S.T Rise | Avenue Of Allies |
· Produced By: Fabri Kiareli


---

· Running Time: 72.43


---

· Release Date: Out Now


---

· Released:


---

· Musical Style: Hard Rock


---

· Links: Avenue Of Allies

85%


Songs: 85%

Sound: 85%
Fabri Kiareli's F.E.A.S.T. (not idea at all what F.E.A.S.T. stands for) is an Italian rocker and one man band (with exception of drums). This is another old school hard rock release out of Europe and mirrors the sound, style and quality of the Fire release – except I think the songs here are a little harder hitting and definitely more memorable.
There are some good hard rock choruses here and a lot of hard riffing. And a decent drums sound, which is something missing in many cases.
Fabri's voice reminds me a little of Don Dokken (except in this case Fabri can still sing) and the overall style isn't a world away from the band that carries Don's name.
This is a good fun hard rocking release – but once again, the songs are probably a little lengthy in places and at 72 minutes total playing time, is about 15 mins overdone.

| | |
| --- | --- |
| Perfect View Hold Your Dreams | Avenue Of Allies |
· Produced By: Perfect View


---

· Running Time: 59.34


---

· Release Date: Out Now


---

· Released:


---

· Musical Style: Melodic Rock


---

· Links: Avenue Of Allies

83%


Songs: 85%

Sound: 80%
Perfect View is yet another Italian melodic hard rock band, this time featuring a vocalist with a much higher pitch – once again probably suited to harder sounds, but pretty much at home on this melodic rock record where keyboards and guitars get equal billing.
The album is also pretty long at 60 minutes, but for the most part the tunes are short and to the point and feature both melodies and choruses to easily remember.
Highlight of the album for me was the big sentimental ballad A Reason To Fight. Very good soaring vocals here and some tasty piano melodies.
Another solid melodic rock release that should find some fans out there.

Mr. Big What If...
Frontiers Records
FRCD505
· Produced By: Kevin Shirley


---

· Running Time: 50.00


---

· Release Date: January 21


---

· Released: WORLD


---

· Musical Style: Melodic Hard Rock


---

· Links: Frontiers

100%


Songs: 100%

Sound: 100%
So, a cold front swept through Hell long enough for the lads of Mr. Big to realize the world still needed them and they still needed each other. I'm pleased that the guys took the long way around rather than slapping an album together straight up. Instead they toured first and while the energy was still running high, dove into the writing process and recorded this brand new studio album in quick fashion with producer Kevin Shirley pushing them all the way.
The result is What If – an album that captures the raw energy of the band, caters to all long time devotees, plays up the stunning interaction between the guys (by recording a lot of the album live) and also pushes the band forward.
While the sound and style is unmistakable, this is no nostalgia record. This is a highly credible and contemporary melodic hard rock record that has credibility in spades and should be taken as a perfect example of how to stay true to yourself, while still pushing the envelope and staying relevant. What If is a fresh and vibrant record that captures some incredible performances – Pat Torpey is a revelation on drums. He drives this record from the opening salvo. Billy Sheehan has never played better than right here. His bass parts are brilliantly executed and literally all-encompassing.
Solos appear out of nowhere and the fretboard gets attacked with the energy of a 20 year old.
The Peter Pan of rock Eric Martin sings at as if his life depends upon it, with purpose, emotion and power. He turns simple sentences into melodic hooks and brings out additional melodies within each track. And his voice is truly sublime.
Paul Gilbert updates his sound in places to contemporize the record, playing with aggression and style that has made him one of the most respected guitarists in the world.
His interplay with Billy Sheehan is something to behold and admire and never fails to send a shiver up your spine. I don't think I have ever heard such electrifying interplay between two musicians on record. That's a tribute to Kevin Shirley for capturing the band in this way.

Track By Track:
Undertow is the big brother to Hey Man's Take Cover, just with more soloing and an urgency that puts it into the best tracks of 2011 category.
American Beauty sounds like the sibling of musical parents Shy Boy and Addicted To That Rush. Probably why the track didn't make the debut album which it was written for. But this old gem has been dug up and remolded to Mr. Big 2011 and simply kicks major double kick-drum ass. This is as classic Mr. Big as you can get. And the soloing!
A ballad kicks in at track three, but not your ordinary sappy ballad. Stranger In My Life is another of those quirky Mr. Big traits – dark, moody and immensely powerful – musically and lyrically. A beautiful and powerful song and one of Eric Martin's best ever ballads.
The album turns really dark at this point. This is what I call the grunge trio. Three immensely hard hitting and dark rock n roll tracks that see the band as heavy as they have ever been.
The drum tracks almost burst the speakers, Eric wails and Billy and Paul just do their thing. Nobody Left To Blame is as un-commercial as a melodic rock band could get, but acts as a great contrast to the opening 3 tracks. Ain't Enough To Me just rocks at a fierce pace and the guitars are soooo heavy. Once Upon A Time continues the dark heavy blast. Sonically almost deafening this one.
As Far As I Can See continues the frantic tempo, but more melodies and a commercial chorus lighten it up a little and bring us back to the band's classic sound of the debut and Lean Into It.
All The Way Up is a more laid back and acoustic driven ballad – beautiful vocals and a feel good sentiment to lighten up the record a little.
I Won't Get In My Way is the band at their classic best again, with melodic riffs, but a moody vocal and a punchy hard edged guitar sound. A great chorus makes the track as catchy as hard rock comes.
Just when you begin to think the relentless energy and pace of the record couldn't continue, one of the fastest and most energetic tracks of the album blows you away. Around The World is a true Mr. Big anthem with some of the most incredible guitar and bass interplay I've ever heard. Billy Sheehan simply fricking smokes here while Eric sings his heart out.
I Get The Feeling is classic 1990 Mr. Big. A truly commercial and melodic hard rocker with a feel good heart and some fine hooks. A sing-along chorus and more Paul Gilbert magic make it another winner for fans of the band's breakthrough Lean Into It album.
The band closes out the worldwide release with yet another highlight. Unforgiven is a track with a dark tone, but a commercial hook and wailing guitars throughout.
It's nice to hear a band close out an album with one of the heavier tracks recorded, rather than a soft landing with a ballad. A gritty hard rocking track with a monster groove and solo inspired soloing once again.
This is Mr. Big. It's everything long time Mr. Big fans could want and then more. Who says you can't teach on old dog new tricks? This is like the band have recorded their debut album all over again. Simply put, it is 50 minutes of musical brilliance. This album is a masterclass in how to kick ass, how to stay relevant and how to push boundaries without ever selling out what made the band great in the fist place.
Kevin Shirley's live-to-tape production is a revelation, but there might be some that don't take to his bottom-heavy, earthy style. Some have called it muddy, but it really is just "loose". What I hear here is a band on fire and thanks to this production work, I feel as if I'm listening to the guys in concert – just all new tracks. Not everyone is going to agree with me here, but this is perfect to my ears. Welcome back Mr. Big. Now top this!

Discography / Previously Reviewed

· Mr. Big
· Lean Into It
· Bump Ahead
· Hey Man
· Get Over It
· Actual Size
· What If...





Line Up:

· Eric Martin: Vocals
· Paul Gilbert: Guitars
· Pat Torpey: Drums
· Billy Sheehan: Bass



Essential For Fans Of:

· Mr. Big
· All Melodic Hard Rock Fans


Track Listing

· Undertow *
· American Beauty *
· Stranger In My Life *
· Nobody Left to Blame
· Still Ain't Enough for Me *
· Once Upon a Time
· As Far As I Can See *
· All The Way Up
· I Won't Get In My Way *
· Around The World *
· I Get The Feeling *
· Unforgiven *

--*Best Tracks

John Waite Rough And Tumble
Frontiers Records
FRCD503
· Produced By: John Waite & Kyle Cook


---

· Running Time:


---

· Release Date: January 21


---

· Released:


---

· Musical Style: Melodic Rock


---

· Links: Frontiers

87%


Songs: 85%

Sound: 92%
The biggest gripe I have in this business (besides not getting paid!), is how long my favourite artists take between records, building up what is sometimes an expectation that is impossible for an artist to fill. And that's pretty much what we have here. I am a self confessed John Waite tragic. I have everything from everywhere and a stack of unreleased stuff also. Rough And Tumble is the long awaited new studio album. I say long awaited, as I don't included the re-recorded hits package Downtown.
Prior to that we had the patchy Hard Way release and before that the patchy Figure In A Landscape. His post-Bad English solo career also features the monumentally brilliant Temple Bar and the classy When You Were Mine.
Rough And Tumble is a very welcomed record. Like I said, any John Waite is generally good John Waite. This album once again features moments of utter brilliance, counter balanced by a few tracks that do very little for me. So despite the oft brilliant writing of Mr. Waite, this album still comes up short of classic.

Track By Track:
The hard edged, raw swagger of the opening title track is a good way to start the album – heavier than we have heard John in sometime and reminiscent of his early solo sound.
But the real brilliance comes in the shape of Shadows Of Love – classic John Waite that could easily have been lifted from No Brakes, Ignition or even Mask Of Smiles. That vocal where John almost speaks, yet oozes melody is hard to top. Funny though, that one of the album's best tracks comes as an unreleased tracks from the past.
JW has another 20 or so of these sorts of tracks lying around, yet has never been persuaded to release them. I cannot fathom why.
Evil is another brand new Kyle Cook (MB20) co-written track that sounds so earthy. Kyle features on much of the album and his touch is noticeable. The pair make a great match.
In this case, the track is one John Mellencamp would be proud to call his own. The vocal is superb and the stripped back approach reminds me a little of When You Were Mine.
If You Ever Get Lonely is another moment of JW magic. A heartfelt ballad that moves at a good pace and features a wonderful verse to chorus transition. Brilliant.
Skyward is another slow tempo track with a heavy dose of organ and acoustic guitar. And yes, more of those JW vocals that spell out the emotions without even trying. Another good chorus and some very tasteful guitar playing.
Definitely time for an uptempo track on the album, but sadly the rockabilly Sweet Rhode Island Red is not a standout. A Tina Turner cover, the style just isn't what I want to hear from John. Uptempo and rocking maybe, but the honky tonk thing has been tried and done before.
Love's Going Out Of Style is another strange one. I don't really like the guitar hook in this one at all, but at the heart of the song is a great melody and I love the verse/bridge.
Magic time again. Better Off Gone is gold from the first bar and continues till the last note has been sung. This mid-tempo pop/rocker is anthemic, yet restrained, reminding me of the Temple Bar style of recording and features a wonderful, no... killer, lead vocal! One of the songs of the year I reckon. But from this point we get a trio of fillers in my mind. Another slow track up next, with a slow bluesy kind of ballad in Further The Sky. I'm not really sold on this track at all either sadly. Just a little too slow and lacking a good chorus.
Peace Of Mind continues the curious side of the album – spoken word parts and decent verses, but the chorus goes nowhere.
And Mr. Wonderful is of course a re-recording from the brilliant Ignition album, but stripped back into 2010 style to fit this album. But really….no point to it and nothing will touch the original.
Thankfully the album finishes with one more touch of brilliance. The haunting Hanging Tree sounds like it came straight off Temple Bar, which is most welcomed. Soft, slow and almost spoken, the track oozes personality and emotion. Love it.
And that wraps up another John Waite solo album. The album's highlights favour the good over the filler – 8 tracks to 4. I could let that go if I thought another album would be with us next year. But if we are to wait until 2014, I'll have to make another compilation of my favourite tracks. Ignition, No Brakes, Rovers Return, Temple Bar and both Bad English albums were flawless pieces of art. Elsewhere there are enough tracks for several CDRs of songs that any artist would sell their soul to write. Please John – let me work on those unreleased tracks for you!

Discography / Previously Reviewed

· Ignition
· No Brakes
· Mask Of Smiles
· Rovers Return
· Temple Bar
· Falling Backwards - Best Of
· When You Were Mine
· Figure In A Landscape
· The Hard Way
· Downtown: Journey Of A Heart
· In Real Time (Live)
· Rough And Tumble





Essential For Fans Of:

· John Waite
· Matchbox 20


Track Listing

· Rough And Tumble *
· Shadows Of Love *
· Evil *
· If You Ever Get Lonely *
· Skyward *
· Sweet Rhode Island Red
· Love's Goin' Out Of Style
· Better Off Gone *
· Further The Sky
· Peace Of Mind
· Mr. Wonderful
· Hanging Tree *

--*Best Tracks

Prime Suspect Prime Suspect
Frontiers
FRCD487
· Produced By: Daniele Liverani


---

· Running Time: 45.38


---

· Release Date: Out Now


---

· Released:


---

· Musical Style: Melodic Rock


---

· Links: Frontiers

78%


Songs: 70%

Sound: 85%
I have great respect for Danielle Liverani. He can morph into multiple genre's, but his work with Khymera is what I like best and I think that might be the same for the majority of readers. Those are 3 very good AOR records. Prime Suspect is his new foray back into softer territory with a new band behind him. As expected this is a well recorded and mixed record, filled with an equal dose of guitars and keyboards. The sound hints at the 80s, but is more generally a European melodic rock album without being dated.
Despite my appreciation for Danielle's work with Khymera, many of the songs came from the Martin Brothers and I think that input is missing here.
The two best songs come from outside writer Christian Wolff (the opening anthem What Do You Want and mid-album mood-rocker It Could Have Been You).
Elsewhere there are some attractive moments – the moody Change This World and the more pressing I'll Be Fine.
But other than those, despite multiple plays, I'm struggling to find anything overly memorable in this record. The songs just aren't there for starters, but more importantly, I don't feel this group of guys has any unique personality.
There is no edge or moment where you sit up and take notice because it's something either very special or original.
And sorry to say that I think vocalist Olaf Senkbeil is very plain and doesn't stamp his own mark on this record in any defining way.
Not a bad record, but nothing that will set fire to the passions of AOR enthusiasts. Just a little nondescript and missing that needed spark to set it aside from other albums of a similar ilk.

Discography / Previously Reviewed

· Prime Suspect





Line Up:

· Olaf Senkbeil: Vocals
· Tommy Ermolli: Guitars
· Dario Ciccioni: Drums
· Mauro Catellani: Bass
· Daniele Liverani: Keyboards



Essential For Fans Of:

· European AOR


Track Listing

· What Do You Want? *
· I'll Be Fine *
· Change This World *
· I Never Knew
· I Would Like To Reach The Sun
· It Could've Been You *
· Hear Me Calling
· Deep In My Heart
· So Strange
· Watch Me

--*Best Tracks