FATE RETURN WITH DEVILISH NEW ALBUM:
The legendary Danish Melodic Hard Rockers FATE are back with their brand new album, If Not For The Devil, which will be released worldwide on November 22 through Avenue Of Allies.
Following two years after their impressive 2011 comeback "Ghosts From The Past", which was very well received by reviewers and fans alike, the band's latest effort was recorded with the same line-up as their previous record featuring Dagfinn Joensen on lead vocals, Torben Enevoldsen on guitar, Mikkel Henderson on keyboards, Peter Steincke on bass and Jens Berglid on drums and once again Jacob Hansen (Pretty Maids, Volbeat, Amaranthe) did a killer job, mixing and mastering the songs.

FATE started their career back in 1984 when they managed to secure a record deal with the major label EMI only a few months after they started rehearsing and recording. During the past 30 years the band has released seven successful albums including the "Best Of Fate - 25 Years" collection and toured all over the world as a headlining act as well as support act, sharing the stage with bands like TNT, Pretty Maids, Mr. Big, Saga, Marillion, Cinderella and Yngwie Malmsteen.
The current line-up of the band got together in 2011, since then the activities of the band have picked up speed with the guys touring Europe continuously in support of "Ghosts From The Past", an album that marked the start of a new era for the Scandinavians. The tracks on "If Not For the Devil" once again originate from collaborative song writing efforts of all band members and they successfully combine the melodic and catchy elements from the AOR and Melodic Rock days of FATE with the more powerful and energetic Hard Rock and Melodic Metal side of the band.
With "If Not For the Devil" FATE write the next chapter in the history of a long-standing Scandinavian Rock institution and it looks like a promising future is lying ahead of them.

If Not For The Devil track listing: 01. Reaping 02. If Not For The Devil 03. Bridges Are Burning 04. Feel Like Making Love 05. Gambler 06. Hard To Say Goodbye 07. Made Of Stone 08. Man Against The Wall 09. My World 10. Turn Back Time 11. Taught To Kill 12. Gimme All Your Love.

Audio Samples - 03. Bridges Are Burning / 06. Hard To Say Goodbye / 08. Man Against The Wall / 10. Turn Back Time.

All songs written and produced by Fate. Mixed and mastered by Jacob Hansen at Hansen Studios.
Fate are: Dagfinn Joensen: Vocals; Torben Enevoldsen: Guitars and backing vocals on "Feel Like Making Love" and "Taught To Kill"; Mikkel Henderson: Keyboards; Peter Steincke: Bass; Jens Berglid: Drums.
Guitars and vocals recorded at Funny Farm Studios by Torben Enevoldsen. Keyboards recorded at Fat Cat Studio by Mikkel Henderson. Drums recorded at Hansen Studios by Martin Wolff.
Visit Fate online at:www.fatetheband.com / www.facebook.com/fatetheband / www.reverbnation.com/fatetheband / www.avenue-of-allies.com.

Fate Discography: Fate (1985 / EMI)A Matter Of Attitude (1986 / EMI)Cruisin' For A Bruisin' (1988 / EMI)Scratch 'N' Sniff (1990 / EMI)V (2006 / MTM / Replica Records)Best Of Fate - 25 Years (2010 / EMI)Ghosts From The Past (2011 / AOR Heaven / Rubicon Music) If Not For The Devil (2013 / Avenue Of Allies)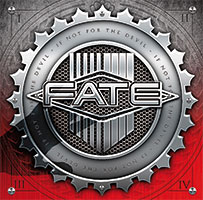 xx

WHO WANTS A MYSTERY TRACK?:
Mystery Track time! It's been too long....so try this little gem on for size. Details revealed this week...sometime!

Download: Mystery Track Sample.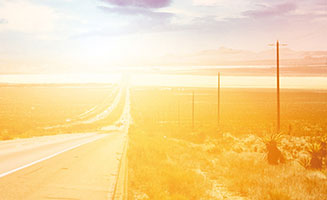 FIRST NEW STRYPER VIDEO IN MORE THAN 20 YEARS "NO MORE HELL TO PAY":
Stryper fans worldwide can click here to check out the exclusive worldwide premiere of the brand new video for "No More Hell To Pay" on Loudwire today. The song is the title track of their forthcoming studio album No More Hell To Pay and is the band's first new video in more than 20 years. No More Hell To Pay will be released on November 1 in Europe and November 5 in North America via Frontiers Records and will be available in two formats – standard CD and deluxe Digipak featuring exclusive video content. Produced by frontman/guitarist Michael Sweet himself, the set features some of Stryper's strongest and heaviest material ever.


Seventh Key is premiering their brand new videoclip "I Will Survive" today via YouTube.
"I Will Survive" is the title track and first single taken from the forthcoming album which will be released on November 1st in Europe and November 5th in North America. The single is now available for download via iTunes, Amazon and all other fine download and streaming web-shops.
Seventh Key is the band project formed by Kansas bass player Billy Greer, together with his formers Streets bandmate Mike Slamer on Guitar. Seventh Key released two highly rated studio albums (the self-titled debut in 2001 and the follow up "The Raging Fire" in 2004) and morphed into a real band when they performed live in studio for the "Live in Atlanta" CD / DVD release in 2005. Seventh Key also played live in Germany at the United Forces of Rock in the same year.
"I Will Survive" marks the long awaited follow up to the albums and brings back Billy and Mike in top form. The songwriting and instrumental arrangements for this album, plus the caliber of the production and performances by all on board brings the fans another total masterpiece of Melodic Hard Rock.
WebLinks: www.billygreer.com / www.frontiers.it.


A FEW WORDS FROM MAGNUM:
As the headline states...from the mouths of Magnum: "OK so we have been locked away at M2 studio working on what we think is one hell of an album. We literally have just finished mixing the tracks and they are sounding fantastic, even if we say so ourselves.
Al says, "I have just spent the last few hours listening to the album and it has to be one of the most powerful albums I have had the pleasure of being part of. Every track has a killer chorus and the production is just top notch. I got goosebumps ! Everyone has put so much of themselves into this album. The tracks have everything I think a Magnum fan will ever want to hear. Energy, power & passion. The lyrics take you to all sorts of places painting images as the music pushes along with so much force".
Tony says, "I had a feeling of freedom when coming to write the lyrics for this album and I am very happy with how it has turned out."
Bob says: "I can't wait for everyone to hear this, it's going to blow them away. I say it with every album, this is our best, but I really have to say it again, this not just the best - it's beyond that!"
So all that needs to be done now is wait for March to roll around. We wished it was sooner, and we can't wait to get out on the road to play some of these new tracks and some classic Magnum songs for you all. We're very excited to be sharing the stage with Saga on the German/Swiss part of the 2014 tour.
By now you will have seen the new artwork. Once again Rodney has gone beyond the call with this cover. We can't wait for you all to see the full double gatefold version. Already we have seen so much positive feedback about artwork and photos so far. Everything about this new album is a step up and the we believe we have taken it to another level.
We know you're going to love this new album. See you all soon." ~ Tony, Bob, Mark, Al & Harry.



ALCATRAZZ RE-ISSUES DUE NOVEMBER:
Metal Mind Productions is proud to present the exclusive re-issue of four albums by the American heavy metal band Alcatrazz on November 11 - No Parole From Rock'n Roll (1983), Live Sentence – No Parole From Rock'N'Roll (1984), Disturbing The Peace (1985) and Dangerous Games (1986).

Alcatrazz was formed in 1983 in Los Angeles, California by the legendary rock vocalist Graham Bonnet. He was a veteran of both Ritchie Blackmore's Rainbow and Michael Schenker Group. Using Rainbow and MSG as templates, Bonnet enlisted Swedish guitar sensation Yngwie Malmsteen. The remaining band members were ex-Alice Cooper drummer Jan Uvena, keyboardist Jimmy Waldo and bassist Gary Shea - both of 70's AOR underdog New England. The group's debut album 'No Parole From Rock'N'Roll', included a hit single "Island in the Sun" often played by MTV. Alcatrazz then released "Live Sentence - No Parole From Rock'N'Roll", live alum recorded during the band's tour in Japan. By the time Alcatrazz returned to the studio for its sophomore album, guitarist Malmsteen felt he had outgrown the group. He was let go to embark on a solo career, and the band hired ex-Frank Zappa guitarist - Steve Vai. Second studio album "Disturbing the Peace" redefined the band's vision. Lead single "God Blessed Video" was fresh, innovative and featured in high rotation on both MTV and USA's Night Flight. However, soon after release Steve Vai left in order to join David Lee Roth's solo band. He was replaced by guitarist Danny Johnson (ex-Axis and Rod Stewart), who recorded what would become Alcatrazz's final studio album. They released "Dangerous Games" in 1986 but after a short tour, Alcatrazz called it a day, and its members went on to other projects.
Bonnet went on to record with guitarist Chris Impellitteri, before resuming his solo career. 1998 saw the release of "The Best of Alcatrazz", which compiled tracks from all eras of the band, and was intended to be the final word. In 2003, bassist Tim Luce introduced Graham Bonnet to guitarist Howie Simon. At the time, Simon was working with vocalist Jeff Scott Soto (ex-Yngwie Malmsteen, Journey, Talisman). Bonnet, Simon and Luce invited drummer Glen Sobel to sit in with them at a few low-key LA concerts. The group discovered they had a unique and exciting chemistry, and in 2007 the band was invited to co-headline a sold-out Japanese tour with Joe Lynn Turner. The band rang in the 2008 New Year with Bay Area legends Y&T, and in January of 2008 Alcatrazz was a featured performer at the Fender Guitars Custom Shop's annual 'Fret Fest' at NAMM. In July the band headlined the 2008 BerkRock Festival in Berkovitsa, Bulgaria. 2009 saw the band hit Mexico for the first time ever. This was followed by a successful winter tour of Europe. In 2010, Alcatrazz finally conquered Russia with a series of shows. In October of 2010, Alcatrazz headlined the "Voices Of Rainbow" tour, which covered various cities in Japan. This tour also featured ex-Rainbow vocalists Joe Lynn Turner and Doogie White (ex-Rainbow, Cornerstone, Tank). The highlight of the tour was all three vocalists sharing the stage together for the first time ever on Rainbow classics. Currently, the band is writing material for a new album…
Today, Alcatrazz albums - "No Parole From Rock 'n Roll", "Live Sentence – No Parole From Rock'N'Roll", "Disturbing The Peace" and "Dangerous Games", will be re-released in a new digipak edition, each one enriched with bonus tracks. Metal Mind Productions set the release date for November, 11th (Europe ex. UK).

"No Parole From Rock'n Roll" (re-release + bonus tracks) Tracklist: 1. Island In The Sun 2. General Hospital 3. Jet To Jet 4. Hiroshima Mon Amour 5. Kree Nakoorie 6. Incubus 7. Too Young To Die, Too Drunk To Live 8. Big Foot 9. Starcarr Lane 10. Suffer Me Bonus tracks: 11. Since You've Been Gone (Live at The Country Club, Reseda), 12. Desert Song (Live In Tokyo), 13. Guitar Crash (Live In Tokyo).
"Live Sentence – No Parole From Rock'N'Roll" (re-release + bonus tracks) Tracklist: 1. Too Young To Die, Too Drunk To Live 2. Hiroshima Mon Amour 3. Night Games 4. Island In The Sun 5. Kree Nakoorie 6. Coming Bach (Instrumental) 7. Since You've Been Gone 8. Evil Eye (Instrumental) 9. All Night Long Bonus tracks: 10. Jet To Jet (Live at The Country Club, Reseda); 11. Big Foot (Live In Tokyo); 12. Suffer Me (Live In Tokyo).
"Disturbing The Peace" (re-release + bonus tracks) Tracklist: 1. God Blessed Video 2. Mercy 3. Will You Be Home Tonight 4. Wire And Wood 5. Desert Diamond 6. Stripper 7. Painted Lover 8. Lighter Shade Of Green (Instrumental) 9. Sons And Lovers 10. Skyfyre 11. Breaking The Heart Of The City Bonus tracks: 12. General Hospital (Live at The Country Club, Reseda) 13. Kree Nakoorie (Live at The Country Club, Reseda) 14. Koujou No Tsuki (Live In Tokyo).
"Dangerous Games" (re-release + bonus tracks) Tracklist: 1. It's My Life 2. Undercover 3. That Ain't Nothin 4. No Imagination 5. Ohayo Tokyo 6. Dangerous Games 7. Blue Boar 8. Only One Woman 9. Witchwood 10. Double Man 11. Night Of The Shooting Star Bonus tracks: 12. Hiroshima Mon Amour (Live at The Country Club, Reseda) 13. Suffer Me (Live at The Country Club, Reseda) 14. Somethin' Else (Live In Tokyo).
WebLink: www.metalmind.com.pl.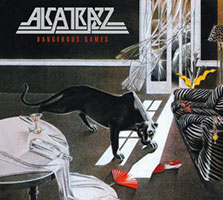 xx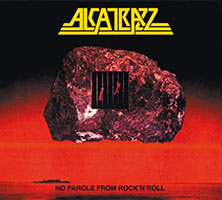 TUBE BRIEFS:
Royal Hunt: Part 3 of the Studio Report has been posted (video): www.youtube.com/watch?v=bH1nfGJjZf0&feature=youtu.be.

Guitarist Joe Matera's new single 'Shining Star' (released this week) features Pete Lincoln (The Sweet) playing bass. Here's the clip: youtu.be/TJIhOoqf1n8.

After the success of the DVD "Live In Concert" that was the best selling DVD in Sweden and spent over a month at the Top 20 list the trio Champlin/Williams/Friestedt is giving out this extra bonus track as a gift to all of the fans!! Enjoy!! Stop Loving You - www.youtube.com/watch?v=10VPyp5Bl-M.


US rockers and MRF alumni Bonrud have debut their new video We Collide on youtube - check it out below:


STARSHIP FEATURING MICKEY THOMAS SIGN WITH LOUD & PROUD RECORDS:
Classic rockers Starship featuring Mickey Thomas have signed to Loud & Proud Records; the band's first new studio album in more than 20 years, Loveless Fascination, will be released worldwide on September 17.
Of the signing, Loud & Proud President Tom Lipsky commented, "Mickey Thomas is one of the most gifted singers in rock music history. His voice is pure, and without boundaries. Loveless Fascination stands with pride next to the most impressive work of Mickey's entire career."
Frontman Mickey Thomas added, "It's been a long time coming. With each passing year, the bar was raised higher and higher for this album. I'd be lying if I didn't tell you the expectations caused me a few sleepless nights. Finally I just said – let's play it like we used to play it but play it like it's today! Then everything fell into place. The right management came along, the right songs appeared, the perfect producer and finally the label I hoped for. Now the wait is over. Please PLAY IT LOUD!!"

Produced by musician/producer Jeff Pilson (Dokken, Foreigner, Dio), Loveless Fascination finds Starship featuring Mickey Thomas in reinvigorated form with their classic arena rock sound enhanced by modern elements and a harder edge. Starship will play select tour dates around the world in advance of the album's release; please see below for the itinerary. Starship featuring Mickey Thomas is one of the most iconic rock bands from the '80s, with several platinum- and gold-certified albums to their name, recording several of the decade's biggest anthems, including "Nothing's Gonna Stop Us Now," "Sara" and "We Built This City." "Nothing's Gonna Stop Us Now" and "Sara" each reached #1 on the singles chart and were also each nominated for Grammy Awards; additionally, "Nothing's Gonna Stop Us Now" also received an Oscar nomination. "We Built This City" and "Nothing's Gonna Stop Us Now" were more recently featured prominently in the smash hit musical and film, Rock Of Ages, introducing the band to a whole new generation of fans. While the band's history goes back to the '60s, this incarnation of the band was started in 1979 when Mickey Thomas joined Paul Kanter to resurrect Jefferson Starship. To date, Starship featuring Mickey Thomas has sold millions of albums worldwide and continues to tour the globe, taking their powerful live rock show to the masses. Starship featuring Mickey Thomas is Mickey Thomas (vocals), John Roth (guitar, background vocals), Jeff Adams (bass, background vocals), Darrell Verdusco (drums), Stephanie Calvert (vocals) and Phil Bennett (keyboards, background vocals).

Loud & Proud Records was founded in 2007 by Tom Lipsky, and is currently in an exclusive distribution, marketing and label services agreement with RED Distribution, a division of Sony Music Entertainment. The label's mission is to provide a true and transparent partnership between artists and their record label. Labels under Lipsky's direction in the past (CMC International, Sanctuary) have been among the market leaders in the veteran artist space, delivering Gold and Platinum albums and DVDs for Neil Young, Lynyrd Skynyrd, KISS, The Allman Brothers Band, Widespread Panic, Iron Maiden, Styx, Megadeth, Bad Company, REO Speedwagon and more. In a previous joint-venture with Roadrunner Records, Loud & Proud was responsible for new albums by Rush, Rob Zombie, Lynyrd Skynyrd, KISS, Lenny Kravitz, Kenny Wayne Shepherd, The Steve Miller Band, Collective Soul, Meat Loaf and Ratt. Loud & Proud's current roster includes critically-acclaimed singer/songwriter Willie Nile, supergroup rock band The Winery Dogs and Seattle's artistic envelope-pushers Walking Papers. Loud & Proud Records is a registered trademark of Lipsky Music, LLC.
Track Listing: 1. It's Not The Same As Love 2. How Do You Sleep 3. Loveless Fascination 4. What Did I Ever Do 5. Technicolor Black And White 6. Where Did We Go Wrong 7. Nothing Can Keep Me From You 8. How Will I Get By 9. You Never Know 10. You Deny Me.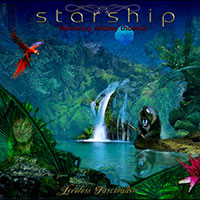 xx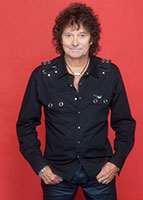 AOR'S 12TH ALBUM THE SECRETS OF L.A SET FOR RELEASE:
Frédéric Slama' s AOR project is back for round number 12 with an even greater album called The Secrets Of L.A, featuring an impressive list of guests such as Tommy Denander (Radioactive, Paul Stanley), Fergie Frederiksen (Toto), Jeff Scott Soto (Talisman), Bill Champlin (Chicago), Jim Jidhed & Ken Sandin (Alien), Mikael Erlandsson (Last Autumn's Dream), Bob Harris (Axe), Göran Edman (Yngwie Malmsteem), Robin Beck, Tamara Champlin, Dane Donohue, Alessandro Del Vecchio (Lionville, Hardline) & many more.
For this new AOR album, the sound is much heavier than ever before, far away from the Westcoast style of the 6 first AOR cd's. Fans of Survivor, Journey, Giant & Foreigner won't be disappointed by fantastic melodies, incredible vocals & fabulous guitar solos.
The cd will be available in Europe on AOR Heaven early November and is out now in Japan via Rubicon Music.
More info at: www.slama101.fr.


xx

MELODIC BRIEFS:
MetalSymphony.com has uploaded some photos from The Winery Dogs concert September 21, 2013 at Sala Apolo in Barcelona, Spain. Also available are pictures of support act The Sixxis. Check them out at this location: www.metalsymphony.com/?p=14448#pg.
The Winery Dogs's setlist was as follows: Elevate, Criminal, We Are One, One More Time, Time Machine, Damaged, Six Feet Deeper, Drum Solo (Mike Portnoy), The Other Side, Bass Solo (Billy Sheehan), You Saved Me, Not Hopeless, Stand (Poison cover), You Can't Save Me (Richie Kotzen song), Shine (Mr. Big cover), I'm No Angel, The Dying, Regret; Fooled Around And Fell In Love (Elvin Bishop cover); Desire.

Noize In The Attic - Where Your Past Comes Back To Haunt You (www.noizeintheattic.com) caught up with James Christian at a resent House Of Lords gig, where he talked about Melodic Rock Fest, his new CD, and lets the cat out of the bag about the next House Of Lords album! You can listen to the free podcast here (the interview starts at the 70 minute mark) noizeintheattic.podomatic.com/entry/2013-10-14T07_16_55-07_00.

Tommy Farese discusses his time singing lead for various bands in the 1970s and 80s on Long Island and recording the Place Called Rage record with guitarist Al Pitrelli. He talks extensively about his recording, filming, and touring with the Trans-Siberian Orchestra and the details of his ultimate dismissal from the group. And finally, the interview also digs into his new group, The Kings of Christmas and their upcoming winter tour with The Wizards of Winter. musicandartinterviews.blogspot.com/2013/09/tommy-farese.html

Norwegian vocalist Bente Smaavik (Blonde on Blonde / Perfect Crime) is releasing a new single, working together with Victor Borge (TNT). Check it out at: www.bentesmaavik.com.

White Trash Presidents are fresh out of the studio with their first single, "One Fuse Left", due to be released on November 1. To recap: White Trash Presidents are a brand new rock band out of SweDenmark with members from Star*Rats, Crazy Lixx and Franklin Zoo, with a common love for solid, well written, good ol' rock 'n' roll. One Fuse Left is a hard hitting, high octane, rock-track with fast and aggressive riffs and lyrics. Recorded by White Trash Presidents, and mixed by Emil Buus Sauer at Grapehouse Studios.




A CD Release Party will be held for Jesse Damon at Rock & Brews Restaurant in October. A fitting location for this celebration at an establishment that's owned by rock legends! The event in Los Angeles will celebrate the release of Jesse's anticipated new solo album, Temptation in the Garden of Eve, out September 27 via AOR Heaven, and he's invited his family, friends and band mates to mark the occasion of his new solo release!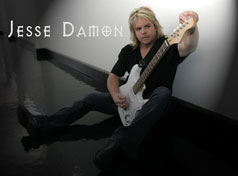 EXTREME'S BADGER STRIKES OUT ON SOLO PROJECT:
News from Extreme's Pat Badger: "I've been collaborating with my good buddy Bleu for over 6 months on material! He is one of my favorite artists, songwriters and he is also producing the album. Some of you may also know Joe Pessia (Hurtsmile, Tantric, and Dramagods) who is playing guitars along with Bleu on the album. Kevin Figueiredo, my favorite drummer in the universe (and the other half of Extreme's rhythm section) is also playing on this record. Things are really coming together and I've never been so excited about making an album in my life!!!
It's been a while since the last Extreme album and tour and as much as I love being around family, animals and the peaceful farm life when I'm home… I have really missed being inn the studio creating new music.
And of course taking on the role of lead singer, I'm really spreading my wings on this one! I have also had a few rough years on a personal note and it has really inspired me to write some lyrics and let it all out. Not all of the songs are autobiographical but I'm ready to get on the microphone and purge! (and the studio is cheaper by the hour than a therapist)
With the music biz having changed so drastically since Extreme's heyday, I knew that this album was going to be different. That's why I decided to team up with Pledge Music and bring you all in on the experience of making it and putting it out! I've always REALLY appreciated YOU (our fans) and promise that this is gonna be a blast… and a ride that we'll never forget!"
Check out the project details at: www.pledgemusic.com/projects/badger.

DANTE FOX RE-RELEASE ALBUM UNDER THE SEVEN SKIES:
Dante Fox have re-issued their highly acclaimed Third album 'Under The Seven Skies' (originally released by Frontiers Records in 2007) The artwork is the original stunning booklet by Carl Andre Beckston of Monowasp and production and mastering by Mark V Stuart at M2 Studio's (Magnum).
To purchase the album please the band's shop visit: www.amazon.co.uk/Under-Seven-Skies-Dante-Fox.
Track listing: The Last Goodbye, Firing Guns, Hold out Your Hand, Breaking Me Down, Goodbye to Yesterday, Walking the Line, Love Tried To Find You, Save Me, Lucky One's (Born tonight under the setting sun), Under The Seven Skies.

The band have just finished a very successful UK tour with Romeo's Daughter and have recently added to the prestigous UK festival HRH-AOR which also features Graham Bonnett, Robin Beck, Bonfire, House Of lords etc) The band currently preparing songs for their next release in due out in Spring 2014. The band will also be playing PlanetRockStock Festival (Uriah Heep, Hawkwind, FM, Snakecharmer etc ) for Planet Rock radio on Saturday December 7 at the Vauxhall Holiday Park in Great Yarmouth. Please visit www.planetrock.com for ticket information.
Check the bands Facebook page for up to date news - www.facebook.com/pages/Dante-Fox-Fan-Page/329436135492?ref=hl.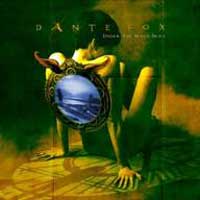 INTRODUCING HALF PAST MY SIN:
Half Past My Sin (HPMS) is a Massachusetts-based modern hard rock band with a strong melodic presence and driving beats like that of Sevendust, Disturbed, and Shinedown to name a few. The band recently released their first single, "My Demand" off of their forthcoming sophomore album "4.44". The new album features a powerhouse ensemble of talent with Jason M Arigoni (Sinn) on vocals, Dan Zavadil on bass, Jason Bittner of Shadows Fall on drums, and Ben Carroll of RA on guitar. Clint Lowery of Sevendust also appears as a special guest co-songwriter.
The album "4.44" is being co-produced and mixed by Joey Z of Life of Agony and mastered by Jay Frigoletto of Mastersuite. Joey Z says, "Sinn is one of those musicians you'd be lucky to have a chance to work with. His raw talent really bleeds all over whatever he is doing, and his personality just makes him such an easy guy to collaborate with."
Jason M Arigoni, lead vocalist and lyricist, formed HPMS in 2008, which included original member and co-songwriter Dan Zavadil. Jason, also the owner of Mohawk Recording Group, produced HPMS's self-titled debut album as well as "4:44". Jason majored in Vocal Performance at Music Tech in Minneapolis, MN, now known as McNally Smith College of Music. While at Music Tech, he studied jazz, music theory, songwriting, and music business. Jason was also a member of the Studio Master Class taught by renowned jazz guitarist, the late Mike Elliot.
Half Past My Sin went on a US tour in 2008 supporting The Dreaming featuring Stabbing Westward singer, Chris Hall, to which Chris says, "Half Past My Sin combines thunderous driving riffs and soaring melodic vocals. Always professional on and off the stage and it was a pleasure to tour with them."
Half Past My Sin has performed and shared the stage with Alice Cooper, Heaven and Hell, Queensr˙che, Godhead, Alice in Chains, Days of The New, Shadows Fall, RA, Evans Blue, Black Stone Cherry, Powerman 5000, Wicked Wisdom, Bumble Foot, Buckcherry, Social Burn, and Sevenwiser.
"My Demand" is now available on iTunes and look for the release of "4:44" to drop at the end of 2013. Half Past My Sin is in the midst of planning their next tour with special guest performers bringing the Sin to fans worldwide.

NEW "CHAMELEON" BY MIKE CAMPESE:
Mike Campese is back with a new solo release, titled "Chameleon". This is Mike's 8th solo CD, it contains 12 new tracks and it is a little over 60 minutes. This Cd really packs a punch, If you heard Mike's previous Cd's you will realize that he has really honed his writing and musicianship. The first track "To the 9's" is slamming, it is a blistering tune with incredible melody and alone it is worth the price of the Cd. Not only is Mike a guitar virtuoso, but he does sing on a few tracks on this disc as well. The titled track "Chameleon" has some real nice haunting melodies and some nice lush vocal harmonies. There is some serious shredding on this Cd and plenty of melody as well. With the blistering guitar and the Paganini inspired section in the tune "Raise the Bow" and the multiple meter changes in the song "Pasta and Bananas" that progressive rock fans will love.
Mike returns with his blues roots on the tune "She Burnt the House Down", which has some incredible soaring leads that are in your face and some real nice vocal melodies. Campese gets funky on this Cd as well, the tunes "Funky Monkey Man" and "Firefly in a Bottle", feature some pretty awesome funk grooves and some nice vocal lines. If you have been following Mike's music and career, you will know that Mike is known for his great sense of melody and melodic shredding on the guitar. A perfect example of this is the tune "Flashback", this beautiful ballad was inspired when Mike was living in Hollywood and attending Mi. "Vegas" (playing the slots) is probably one of the most unique tunes on the Cd. When you are listening to this song, you will think you are in Vegas playing a slot machine. Now let's cross the pacific ocean, the Hawaiian volcano inspired tune "Kilauea" erupts with some incredible guitar lines with some in your face guitars.
For the first time on any Mike Campese Cd, Mike has a very special guest, his friend and guitar legend, Vernon Reid of Living Colour. Mike and Vernon are trading off with some crazy solos at the end of the jazzy tune "Do it for the Cats" Mike is a very versatile guitarist and on each Cd he incorporates a little jazz and other styles in his music, which makes him known as a musical Chameleon. The last tune "Meant to Be" is another jazzy tune with a great groove and some very catchy melodies. Mike Campese fans are going to love this Cd and it is the one they have been waiting for.
WebLink: www.mikecampese.com.

LIVE FROM DARYL'S HOUSE ADDS NEW SEASON:
Live from Daryl's House, Daryl Hall's critically acclaimed, award-winning performance series has renewed its agreement with Viacom Media Networks' high-definition music channel Palladia, and will immediately commence producing new episodes, adding to the more than 60 already in the archives. Those shows will start debuting in early 2014 and will continue to premiere on www.lfdh.com, where previous installments will be archived.
"I'm thrilled to be able to start producing these new shows for our ever-widening audience, after renewing our relationship with Palladia," says Daryl. "A day doesn't go by that I don't hear from fans about how much they love the show, and everyone knows how much I enjoy doing it. Believe me when I tell you, the best is yet to come."
The show is a joint venture between Hall's Good Cop Bad Cop Productions and Palladia. Executive producers for the show include Hall along with Daryl Hall and John Oates manager, Jonathan Wolfson. New guests will be announced in the coming weeks.
"We are very pleased to continue this association with our Live from Daryl's House partners at Palladia," said Wolfson. "This has proven to be a successful combination and we look forward to furthering our alliance, while expanding the brand."

"For Palladia, 'Live From Daryl's House' represents the perfect match of programming and television network," said Rick Krim, Executive Vice President, Talent and Music Programming. "Our viewers' response has been overwhelmingly positive to Daryl and the series which captures the unexpected magic that can happen when talented artists relax and create music together. We're proud to be a part of this show."
The deal was brokered by Wolfson and Ben Zurier, Executive Vice President, Programming Strategy, VH1, VH1 Classic and Palladia.
The past seven years have marked a steady stream of superlatives and recognition for Live from Daryl's House, with Hall receiving a Webby Award for Best Variety series from more than 10,000 entries at the 14th annual ceremony before garnering an O Music Award from MTV. A live version of Live from Daryl's House, featuring Hall and previous show guests Sharon Jones and Allen Stone, launched a successful national tour.
The 62 previous episodes of Live From Daryl's House have featured a mix of well-known performers like Jason Mraz, The Voice's Cee Lo Green, Shelby Lynne, Joe Walsh, Booker T and the MGs, Blind Boys of Alabama, Rob Thomas, Train, Smokey Robinson, Toots Hibbert, Nick Lowe, K.T. Tunstall, Todd Rundgren, Keb Mo, Dave Stewart, Goo Goo Dolls' John Rzeznik and Fall Out Boy's Patrick Stump along with newcomers such as Nick Waterhouse, Rumer, Chiddy Bang, Allen Stone, Nikki Jean, The Dirty Heads, Grace Potter & the Nocturnals, Mayer Hawthorne, Eric Hutchinson, Chromeo, Matt Nathanson, Parachute, Plain White T's, soul diva Sharon Jones, Diane Birch, L.A. neo-R&B party band Fitz & the Tantrums, hot new alternative band Neon Trees and veteran alternative mainstays Guster.

JOHN TAGLIERI SIGNS DEAL WITH VANITY MUSIC GROUP ENTERTAINS US TROOPS ONCE AGAIN:
(9 October 2013 - Hanson, MA) Leap Dog Music is proud to announce that veteran indie pop rock artist, John Taglieri, has signed a worldwide distribution deal with Vanity Music Group. John's latest Ep, Southern Paradise will now be available in physical and online retail outlets worldwide. Produced and mixed by the team of Sean Mormelo and Mark Cohn in Nashville, and mastered by five time Grammy winning engineer Richard Dodd, Southern Paradise is a six-song affair of upbeat anthems that reflect the time Taglieri spends in his adopted home of Key West, Florida. On the new record, Taglieri takes a page from Jimmy Buffet's approach to life - a beer in one hand and a guitar in the other just hanging out on the beach. "It was such a natural progression for me. I came to Key West four years ago and fell in love with it. The vibe here is so happy and upbeat and the songs on this Ep reflect that." The infectious title track has found it's way onto a plethora of country and pop radio stations and the accompanying video which can found at: www.youtube.com/watch?v=KK093ROaab8 has already been viewed nearly 5,000 times.
"The song "Southern Paradise" was written by my producers Sean & Mark." says Taglieri. "When they played it for me it just hit home for where my life is right now. I connected with the song immediately! I co-wrote "When I Think About" with my good friend Bobby James from Nashville. It's a really fun, upbeat song with a cool groove and a sing-a-long chorus about all those things in a relationship that turn into everyday life examples and how things can remind you of your favourite moments. "Turn Around" was written by myself and Brad Whitley. It's a cool song in that the whole song is a conversation that takes place in your head in one second when an old friend turns up unexpectedly…¦great vibe and feel and one of my favorites to sing."

John has also just returned from his third international tour for Navy Entertainment and MWR. This time he went to Guantanamo Bay, Cuba, as well as three stateside bases, along with celebrities from SPIKE TV, The Food Network, UFC and more to entertain the troops and bring a little bit of home to them. "It's truly one of the greatest things I ever get to do with my career. Letting those guys and girls know that we are there for them and want to bring some home style fun to them is an honor and something I will always do whenever asked. They put their lives on the line for us all everyday and that deserves respect. For my small part, bringing them a show that allows them to have them smile, sing and have fun is an honor in every way."
Southern Paradise is available at iTunes, Amazon and other online retailers, and now worldwide through Vanity Music Group.
WebLinks: vanitymusicgroup.com / JohnTaglieri.com.

ADRIAN GALYSH REVEALS NEW ALBUM, TONE POET, ARTWORK, DETAILS, & TRACK LIST:
Melodic instrumental rock guitarist Adrian Galysh will release Tone Poet, on December 3rd, 2013. The album includes 12 tracks featuring vocal rock songs, instrumentals with world music influences, and sweeping orchestral works. While epic in scope, the album is tied together by Galysh's tasteful guitar work and compositional style which is complemented by vocalist Mark Boals (Yngwie Malmsteen, Royal Hunt, Uli Jon Roth), bassist Philip Bynoe (Steve Vai, Ring of Fire), and grooves by world-class drummer, Todd Sucherman (STYX).
Galysh confesses, "Tone Poet is my most mature album. I've written a very melodic, musical, collection of tunes, that includes my progressive hard rock influences, classical, and world-music influences. Mark Boals' powerful voice, Philip Bynoe's feel, and Todd Sucherman's tasteful drum playing are right in sync with where I am at, musically."
Tone Poet album artwork was illustrated and designed by Kristina Maloney.
Tone Poet track-listing: 1. Resurrectis (2:28) 2. Brick By Brick (5:42) 3. When You Fall (5:17) 4. Flying (5:17) 5. Movie in My Mind (4:25) 6. Luminae (3:42) 7. La Dolce Vita (4:47) 8. Tone Poet (3:44) 9. Epoch (3:05) 10. Echoes of El Greco (3:53) 11. Ur of the Chaldees (6:12) 12. Spring (The Return) (5:22).
Adrian Galysh: Electric and Acoustic Guitars, Bass, Keyboards, and Programming; Charlie Waymire: Drums on tracks 2, 3, 4, 5; Philip Bynoe: Bass on tracks 4, 5, 8; Todd Sucherman: Drums on tracks 7, 8, 10, 11, 12.
For more information, visit: www.adriangalysh.com.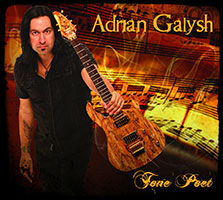 H.EA.T. TALKS NEW ALBUM:
Eric Rivers from Melodic Hard Rock supergroup H.E.A.T talks exclusively to BeRock Radio for the release of their latest album, and about the band's melodic plans.
George: What can we expect from your new album? Has anything about Heat changed? Are there any new elements in your music since Dave left?
Eric: Well, I think with each album the sound and the band change a bit. A lot happens during the two years or so you spend writing and making an album and you always (hopefully) evolve as a songwriter and band during that time.
Full Interview Link: minizine.berock-radio.com/html/interviews/pages013/heat13/heat.html?tag=result;title;0#.Ukh3_VNmOVY.

INTRODUCING OPERADYSE:
Operadyse - the new french symphonic power metal band from Montpellier in Southern France - are releasing a trailer for their first album "Pandemonium": www.youtube.com/watch?v=RS71lSUrGvs.

The band's origin goes back to 2006 when guitarist Damien Marco, the mastermind behind Operadyse, formed this six-member unit with the help of his friends Bastien Sable (keyboards) and Jennifer Lassalle (vocalist) and three more members.
Their first EP Hope Era Dies was released in 2009 after the band successfully proved it's talent by winning the Rock Competion "Duels Rock". After some membership changes the band found it's current line-up shortly after the EP release with Emmanuel Colombier (Drums) and Stephane Lambert (Bass) .Singer Franck Garcia, who is also involved in french band Spheric Universe Experience, finally joined in after the original female vocalist Jennifer left the band, for personal reasons.
Strongly influenced by European Metal in the tradition of Iron Maiden, Helloween and Rhapsody, the band added their own blend of melodic Powermetal .The debut album Pandemonium was recorded in late 2012 at Draudenhaus Studio in Nantes/France and shows a strong atmospheric touch wrapped around a pounding rythm, driving guitars , oszillating keyboards with the clear and very powerful voice of Franck Garcia giving the band's style it's typical expression.

Line-Up: Damien Marco: Guitars; Bastien Sable: Drums; Emmanuel Colombier: Drums; Stephane Lambert: Bass; Franck Garcia: Vocals.
The band's debut album Pandemonium is scheduled for release through the joint-venture Sonic Attack/SPV in Europe on November 25th 2013 (Germany November 22nd, USA / Canada January 21st)
Tracklisting: 1.Rise 1:41 2.Celestial Sword 4:57 3.Unfold Legend 4:02 4.Keeper of the Flame 3:36 5.The Path 5:51 6.Fairies Secret Garden 5:06 7.Arkanya 4:54 8.Pandemonium 6:21 9.Nevermore 6:04 10.Frozen 2:57.
WebLinks: de-de.facebook.com/pages/Operadyse/57937371089 / www.sonicattackrecords.com / www.spv.de.