Glenn Hughes - Music For The Divine


Europe - Secret Society
Tony O'Hora - Escape From The Sun
Platitude - Silence Speaks
Square One - Supersonic
Cheap Trick - Rockford
Last Autumn's Dream - Winter In Paradise
Riot - Army Of One
Mind's Eye - Walking on H2O
Paul Stanley - Live To Win
Axel Rudi Pell - Mystica
Honorable Mentions: (in no particular order)

Rain - Stronger
Final Frontier - Freelight
Richie Kotzen - Into The Black
GPS - Window To The Soul
Fatal Smile - Neo Natural Freaks
Zeno - Runway To The Gods
Wetton/Downes Icon II - Rubicon
Thunder - Robert Johnson's Tombstone
Pretty Maids - Wake Up To The Real World
Michael Bormann - Conspiracy
Iron Maiden - A Matter Of Life And Death
Winger - IV
UFO - The Monkey Puzzle
Avalon - Avalon (The Richie Zito Project)
Edguy - Rocket Ride

Evergrey - Monday Morning Apocalypse
Ten - The Twilight Chronicles
Fair Warning - Brother's Keeper
Shark Island - Gathering Of The Faithful
Stonelake - Reincarnation
Cloven Hoof - Eye Of The Sun
Vertigo - 2
Cloudscape - Crimson Skies
Frontline - Circles
Gary John Barden - Agony & The Xtasy
Chicago - XXX
Jim Peterik - Above The Storm
Bloodbound - Nosferatu
Shadowman - Different Angles
Ian Parry - Visions
Sora - Demented Honour
Sunrise Ave - On The Way To Wonderland
THE BEST METAL / PROG ALBUM:





Leverage - Tides
Jorn - The Duke
Tony O'Hora - Escape Into The Sun
Riot - Army Of One
Platitude - Silence Speaks
Mind's Eye - Walking On H2O
Bloodbound - Nosferatu
Cloudscape - Crimson Skies
Iron Maiden - A Matter Of Life And Death
Edguy - Rocket Ride

THE BEST OLD-SCHOOL AOR ALBUM:





Street Talk - V
Sunstorm - Sunstorm
Newman - Heaven Knows
Final Frontier - Freelight
Ambition - Ambition
Last Autumn's Dream - Winter In Paradise
Avalon - Avalon
Vertigo - 2
Ted Poley - Collateral Damage
Shadowman - Different Angles
THE BEST MODERN ROCK ALBUM:





My Chemical Romance - The Black Parade
Fair Ground - Down It In
Daughtry - Daughtry
Suzi Rawn - Naked
Square One - Supersonic
Sunrise Avenue - On The Way To Wonderland
Pink - I'm Not Dead
Lynam - Slave To The Machine
Quietdrive - When All That's Left Is You
Skillet - Comatose

BEST DEBUT ALBUM OF 2006:
.....(Band/Artist, Not Project)





The Poodles - Metal Will Stand Tall
Brother Firetribe - False Metal
Leverage - Tides
Square One - Supersonic
GPS - Window To The Soul
Sunrise Avenue - On The Way To Wonderland
Stonelake - Reincarnation
Sora - Demented Honor
Fraze Gang - Fraze Gang
Suzi Rawn - Naked
BEST COMPILATION OR LIVE ALBUM:





Honeymoon Suite - Feel It Again (The Anthology)
Danger Danger - Live And Nude
Foreigner - Live In '05
Jeff Scott Soto - The Essential Ballads
Scandal - We Are The 80s
Whitesnake - Live In The Shadow Of The Blues
The Rembrandts - Greatest Hits
Treat - Weapons Of Choice
Cinderella - Extended Versions (Live)
Poison - 25 Years Of Rock (The Best Of...)

BEST RE-ISSUE:





Rick Springfield - Working Class Dog
Diving For Pearls - Diving For Pearls
Loverboy - Get Lucky
Steve Perry - For The Love Of Strange Medicine / Street Talk
Def Leppard - Hysteria Deluxe Edition
Strangeways - Catalogue Re-Issues
Journey - Catalogue Re-Issues
Preview - Preview
John Farnham - Whispering Jack (20th Anniversary)
Phenomena - The Complete Works
Toto - Dying On My Feet


House Of Lords - Million Miles
Street Talk - Responsible
Harem Scarem - Tomorrow May Be Gone
House Of Lords - SOS (In America)



The Poodles - Echoes From The Past
Newman - Ain't Gonna Cry Forever
Toto - King Of The World
Talisman - The 1 I'm Living 4
Brother Firetribe - Midnight Queen


Leverage - Fifteen Years
Harem Scarem - Human Nature
Toto - Bottom Of Your Soul
Sunstorm - Strength Over Time
Street Talk - If I Could
The Poodles - One Night Of Passion
Toto - Spiritual Man
House Of Lords - Ghost Of Time
Riot - Knocking At My Door
Leverage - Follow Down That River


Wig Wam - Gonna Get You Someday
Slamer - Jaded
Wig Wam - Kill My Rock N Roll
Brother Firetribe - I'm On Fire
Meatloaf - Alive
ALR (Andersen Laine Readman) - Don't Need A Thing
Brother Firetribe - Love Goes Down
John Waite - St. Patrick's Day
Talisman - Succumb To My Desire
Europe - Always The Pretenders


Meatloaf - Blind As A Bat
Ten - Oblivion
Ambition - Hold On
Jim Peterik - Hiding From Yourself
Paul Stanley - Live To Win
Survivor - Talkin' Bout Love
Nexx - Critical
Wig Wam - Bygone Zone
Paul Stanley - Second To None
Harem Scarem - Hanging On


Slamer - Superstar
Chicago - Feel
Ted Poley - Look Out Below
Tony O'Hora - Broken Soul
Last Autumn's Dream - Winter In Paradise
Final Frontier - Foolish Pride
House Of Lords - These Are The Times
Wetton / Downes - Finger On The Trigger
Riot - One More Alibi
Frontline - No One
Honorable Mentions: (in no particular order)


Harem Scarem - Don't Throw It Away
Harem Scarem - Caught Up In Your World
Cosmo - Don't Tell Me Your Lies
Rain - The Other Side
Rain - Right By Your Side
Final Frontier - Freelight
Final Frontier - Someone's Watching You
Riot - The Mystic
Riot - Army Of One
Tom Cochrane - The Party's Not Over
Richie Kotzen - Sacred Ground
Richie Kotzen - Misunderstood
Paul Stanley - Bulletproof
Paul Stanley - Wake Up Screaming
GPS - Heaven Can Wait
GPS - New Jerusalem
Fatal Smile - Crash & Burn
Zeno - Runway To The Gods
Zeno - Fanfares Of Love
Wetton/Downes - The Die is Cast
Nexx - Another Dawn
Nexx - Control In My Life
Thunder - Don't Wanna Talk About Love
Thunder - Dirty Dream
Pretty Maids - As Guilty As You
Pretty Maids - Such A Rush
Michael Bormann - Stand Up
Michael Bormann - Conspiracy
Talisman - Nowhere Fast
Talisman - Falling
Winger - Your Great Escape
Winger - Four Leaf Clover
Meatloaf - Blind As A Bat
Meatloaf - The Monster Is Loose
Europe - Let The Children Play
Europe - Human After All
UFO - Goodbye To You
UFO - Who's Fooling Who?
Eden - Fools Parade
Mikey Jones - Who...?
Planet Alliance - The Real You
Slamer - Strength To Carry On
Sunstorm - Keep Tonight
Sunstorm - Danger Of Love
Avalon - Avalon
Avalon - Life Got In The Way
Sammy Hagar - Living On A Coastline
Sammy Hagar - The Way We Live
Edguy - Return To The Tribe
Ten - This Heart Goes On
Ten - The Chronicles
Fair Warning - Don't Keep Me Waiting
Fair Warning - Still I Believe
Axel Rudi Pell - No Chance To Live
Axel Rudi Pell - Living A Lie
Shark Island - I Had A Dream
Shark Island - Down To The Ground

The Poodles - Lie To Me
The Poodles - Shadows
The Poodles - Metal Will Stand Tall
Stonelake - Mistreated Heart
Shooting Star - Without Love
Shooting Star - Trouble In Paradise
Vengeance - Captain Moonlight
Vengeance - Back In The Ring
Cheap Trick - If It Takes A Lifetime
Cheap Trick - Perfect Stranger
Evergrey - Unspeakable
Glenn Hughes - Steppin' On
Glenn Hughes - This Is How I Feel
Vertigo - Hold Me
Vertigo - Holy
Cloudscape - And Then The Rain
Bloodbound - Behind The Moon
Newman - Learning To Live
Newman - Heaven Knows
Jeff Scott Soto - Last Mistake
Wig Wam - Slave To Your Love
Wig Wam - Dare Devil Heat
Wig Wam - Rock My Ride
Frontline - Don't Run Away
Frontline - Did You Ever (Taste The Pain)
Mind's Eye - Out Of My System
Mind's Eye - Mrs. Clair Voyance
Survivor - Reach
Gary John Barden - Arise
Gary John Barden - Stop (What´Cha Doing To Me)
Ted Poley - Curtain Call
Ted Poley - Rise
Chicago - King Of Might Have Been
Chicago - 90 Degrees And Freezing
Last Autumn's Dream - Don't Let Your Love Go Down
Last Autumn's Dream - Love To Go
Valentine - I'm Going Under (Sedated)
Andersen Laine Readman - Straight To The Heart
Andersen Laine Readman - Rise
Platitude - Silence Speaks
Platitude - Fear (It's Over Now)
Shadowman - Ways Of The World
Shadowman - Learn To Live Without You
Main Attraction - Blue Jean Girls
Ian Parry - Falling
Ian Parry - Another Day (She Will Be Loved)
Sora - One Way Ticket
Sora - Guilty
Jorn - End Of Time
Jorn - Blacksong
Square One - Wings To Fly
Square One - Love Struck Melody
Toto - Falling In Between
Bob Catley - Heart Of Stone
Bob Catley - Last Snows Of Winter
Ambition - Hypocrites
Ambition - Make It Alright
Tony O'Hora - My Final Prayer
Tony O'Hora - Dreamless Nights
THE BEST HEAVY ROCK SONG:





Leverage - 15 Years
Leverage - Follow Down That River
Andersen Laine Redman - Don't Need A Thing
Jorn - We Brought The Angels Down
Tony O'Hora - Broken Soul
Evergrey - Unspeakable
Fatal Smile - Learn Love Hate
Bloodbound - Nosferatu
Ian Parry - The Angels
Edguy - Wasted Time

THE BEST BALLAD:





Meatloaf - Cry Over Me
Harem Scarem - Hangin' On
Street Talk - At The End Of The Day
Toto - Bottom Of Your Soul
Tom Cochrane - Out Of My Head
Survivor - Seconds Away
Final Frontier - I Hope You Don't Mind
The Poodles - Crying
Wig Wam - Bygone Zone
Paul Stanley - Second To None
THE BEST MODERN ROCK SONG:





Sunrise Avenue - Sunny Day
My Chemical Romance - Welcome To The Black Parade
Fair Ground - Down In It
Sunrise Avenue - Choose To Be Me
Pink - U and Ur Hand
Daughtry - It's Not Over
Fair Ground - Say You Will
Daughtry - Over You
Quietdrive - Rush Together
Suzi Rawn - Bet U Like Me

BEST COVER VERSION:





Brother Firetribe - Mighty Wings
Suzi Rawn - Don't Come Easy
Sunstorm - Fist Full Of Heat
Tom Cochrane - Spririt In The Sky
The Poodles - Dancing With Tears In My Eyes
Sammy Hagar - I Love This Bar
Quietdrive - Time After Time
Meatloaf - Bad For Good
Biss - Barracuda
Domain - Don't Pay The Ferryman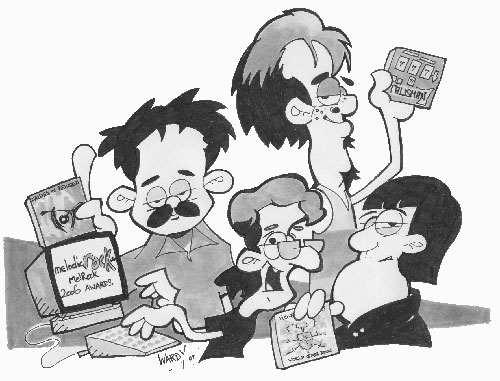 The winners of the Top 3 albums Of 2006 (and myself!) as drawn by Michael Ward (Wardy).
1.
2.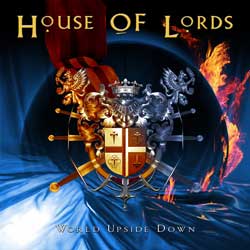 xx3.
4-7.
x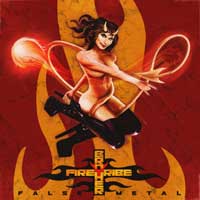 x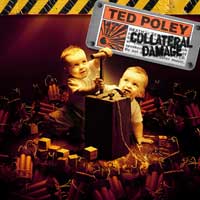 x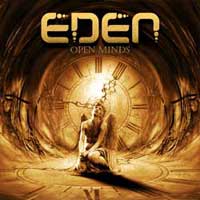 8-11.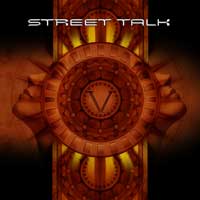 x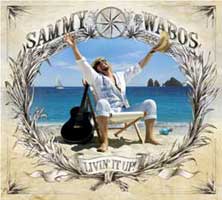 x
x
12-15.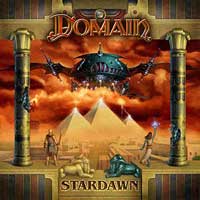 x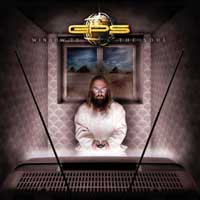 x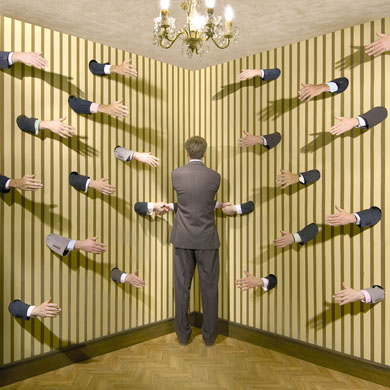 x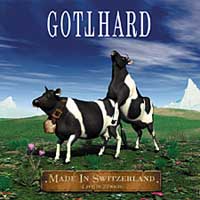 16-19.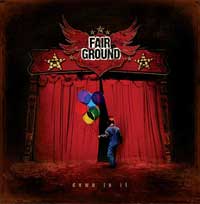 x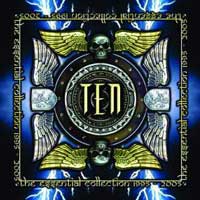 x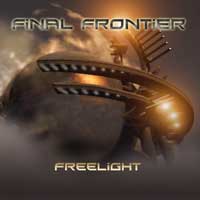 x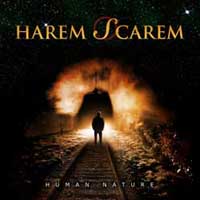 And....a few of the worst....
x
x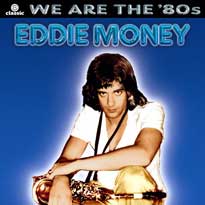 x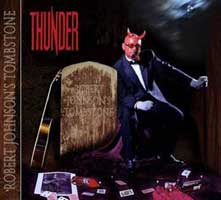 2006 was a year of contrasts. The year delivered some of the very finest music I have been fortunate to witness in my 10 years online. Take a look at that Top 20 especially. Stunning stuff.
But, on the flipside, 2006 also delivered up some very poor releases too. Inconsistency was the name of the game, with some records suffering from dodgy production and general lack of quality control. Those aspects saw several potential great albums pegged back to average at best.
When we are talking the best, we should look no further than the titles good enough to make the 2006 MelRock Awards.

Album Of The Year was no contest for me - Toto easily took out that honor, with House Of Lords an equally easy pick for the #2 slot. Both albums were important releases for the bands and both releases delivered all that was expected and more.
Also delivering to the usual high standard expected of them were Talisman, Harem Scarem, Mike Slamer, Joe Lynn Turner and Street Talk. The year's big surprises came from the new era of European melodic hard rock hero's - The Poodles, Wig Wam and Brother Firetribe.
Three amazing albums caught the attention of fans and deserve to be included among the year's very best releases. Then there was Leverage, who delivered an album Masterplan would be thrilled to call their own.
Elsewhere on the lists, it is rewarding to see a number of veteran acts showing that there is still life in many an old dog! Newman, Meatloaf, Glenn Hughes, Ted Poley, Cheap Trick, Europe, Riot, Axel Rudi Pell and Paul Stanley all did their names proud.

Song Of The Year was a little harder to decide upon, but take a look at the song chosen - Dying On My Feet is everything Toto ever was and then some. This is an amazing song that in nearly 7 minutes of running time takes on melodic rock, progressive and symphonic rock before closing with an all-in brass section. There is at least 3 parts to the song and I honestly think it is the most amazing songwriting I heard this year.
House Of Lords figure heavily in the results due to a very strong album with several great anthems....I really had to debate the merits of SOS vs Million Miles, but Million Miles won in the end for me.
Harem Scarem appear again as they do every time they release an album, and once I figured the Top 20, the rest of the songs fell into place nicely.

Plenty more songs listed in the Honorable Mentions, as I couldn't scale it back any further than I already have. At a guess, I suppose there has been some 3000+ songs appear in front of me this year, so the end list of the 50 best songs + honorable mentions isn't too many in the scheme of things.

Congratulations to the artists involved and thank you for delivering the finest music possible in what can only be described as a challenging year for everybody involved in this business.




The Year That Was: Behind MelodicRock.com


The hardest part is always figuring out where to start. So much happens within the space of a year and I always find myself sitting staring at the screen, waiting for the obvious to make itself clear, so I can get underway.
Looking back can sometimes be good therapy and I have used the last couple of year's awards pages to pretty much lay it out there for all, to give a glimpse of the day to day stuff - not only the good, but also the BS that goes with running this site. There's plenty of both and this year was no exception.

The amount of money in this small scene is sometimes laughable and I must again thank the loyal support of MR-X members and the labels and CD stores that continue to advertise with me Without such support, running the site would be impossible.

The business side of things is always challenging. Last year I spoke of a few that had not paid up for services provided. There must be something in the air, as while those situations aren't fully resolved, all 3 have made steps to clear the air with me and that is definitely appreciated. Perhaps that is a sign of a more active business year ahead?

I have an awareness that I need to diversify in order to survive long term. I need to be doing something a little different so I am not relying on one revenue stream alone. But what? That's the million dollar question.
I have one idea I am very very passionate about, but it is something that will require a lot of work for no immediate result, so must consider how to get time to develop that without taking away from the site itself. I am frustrated I have not yet been able to do more, as this idea has been with me for a while now and I recall saying last year that I would be working on something outside the existing site during 2006, yet I don't think I have spent more than a few days on it all year.

I don't want to spend too much time on the negative, or at least the natural challenges that present themselves in working within the music business and then this scene in particular.
I am realistic about these things and no matter what is thrown at me, I continue to love everything about this music, this site and those that frequent it.
I am blessed to have made so many great friends and I thank everyone that takes time out to drop me a line.


SITE STATS:
The financial side of things may be ever challenging, but statistics wise, things couldn't be better! Figures for the site just continue to grow and even the site ranking portal Alexa has doubled the site ranking over the course of the past year, currently listing me in the top 40,000 of all websites online (take that info for what it's worth - but all sites can be checked and there must be some round about accuracy in their stats - www.alexa.com / Full Site Stats).
At one point my stats program fell over and had to be reset as it couldn't keep up with the traffic. That was around the time I announced David Lee Roth would be returning to Van Halen.
To take a snap shot – I'll list the details for January 2007.
Monday to Friday averages are now above 20,000 frontpage hits per day. The beginning of the week starts at around 18,000 and builds to around 21-22,000 by Friday.
In the last week of January, I had a one day record of over 26,000 hits. Fantastic!
For January 2007 I served 190,000 unique visitors equaling 544,000 hits and 2,150,000 pages (average 4 pages per user) and a grand total of 34,538,691 hits.
That all equates to a total of 1110 Gig in data for the month.
No wonder my server costs have doubled in the past 12 months!


THE BIGGEST STORY OF 2006:
I guess I would have to describe 2006 as featuring the very best experiences I have enjoyed whilst running this site and also the very worst. And to show just what a complex world this is, both experiences revolved around the same band - Journey.

When the controversy surrounding vocalist Steve Augeri's alleged use of backing tapes broke, it was on my message board. There has been talk of this issue for some time previous, long before it broke out early in 2006 – but I never wanted my message boards to be the focal point of the controversy.
Over the years I have allowed the boards to be known as a place where free speech is allowed so long as personal attacks are not made.
But, being that this was such an emotive and complex issue, with so many people very passionate about their respective opinions, it was not long before all hell broke loose and I was caught very much in the middle.
I did my best to allow everyone to have their say, but with two clear and defined points of view being so far apart, the board quickly turned into a nightmare to moderate.
Safe to say that I lost a great deal of time out of my year to that board.

I recall getting messages thanking me for allowing the debate to be conducted; messages demanding that I stop the debate and ban those that mention it; messages that I was being too controlling or not controlling enough; messages claiming that I was part of a conspiracy started by the band to oust their singer (seriously!!); messages claming that I was supporting a fraud by not speaking out about it more…and still more....you name it.
The reality was far less exciting. The Journey message board was running rampant and I was left to deal with the mess. That was my role in this - cleaner. Cleaning up the crap left on my board between warring factions of the Journey fanbase.

The whole allegation of tape use was a huge story, except no one was going to go on record about it. Why would they? It was a no win situation.
In the end I made a fairly broad statement outlining the issue on my front page. A lot of people understood where I was coming from. Most did. I was trying to be diplomatic and I tried to force the issue back on the band – pleading for them to make a statement to try and bring the issue and the fanbase to a point where tings could move forward....except I knew they would not comment. They will deal with it somewhere down the line, but I expect it will be done so with as few words as possible.
Like I said, most could see where I was coming from and could understand that I was trying to straddle a very thin fence, without falling over into any particular side.
Yet, still some folks demanded that I take a side. Demanded – not asked. Demanded.
Basically I wasn't ever about to cover what was one of the biggest stories I have covered without anyone from anywhere going on record!

Eight dates in to the 2006 US tour with Def Leppard, singer Steve Augeri left the tour with throat/vocal problems and was replaced by Jeff Scott Soto, who as we all know, was made permanent just before the end of the year.
The events of 2006 are well known and have been covered enough, but the problems among the fan base only intensified.
I was left with a choice to heavily moderate the message board or simply do my best to control it and let people have their say – get it off their chests so to speak. I think that we are now already on the path back though. Things since the announcement of JSS as singer, things have been progressively more peaceful and I expect this year to be a far more sedate affair for online fans.

Back to the band though. The Journey legacy has always been a complex affair as there were two distinct factions to their fanbase. Now we have a third. The division caused by the controversies of the past year will take a long time to heal and I'm not sure some will ever forgive what happened. But I also believe that JSS is the man to help heal the divisions.
But for Journey and for me, a lot of good has come from this year also.
Jeff Scott Soto clearly did a stand up job for the guys when asked to join the tour and as his confidence grew, so did the respect from the crowd and the positive reviews of the tour performances – from both fans and critics alike.
Everyone knows JSS and I are buds…a friendship grew from my early coverage of the singer on my site and eventual hook up to bring him to Australia for a tour and his ongoing involvement with Neal Schon - who I originally gave Jeff's phone numbers to.
I was sad to see Steve Augeri leave Journey – yes, I was sad. Why wouldn't I be? I have supported and championed this band and this line-up since my earliest days online and have interviewed Steve a few times and met him in person once. Tremendously nice guy and someone who I have a lot of respect for. No one wants to see a situation like this go down and no one wants to see fans that have devoted their time and hearts to that line-up, upset and despondent.

At the same time I was rapt to see JSS get his big chance – long over due and just so fantastic to see him playing to bigger audience sizes and in turn to see them responding to his stage persona. I'd be thrilled to see Jeff fronting any major band, so much better that it is a band that were already a personal favourite.
That point brings me to the upside of the Journey year – as you all know the band had me as their guest in LA to cover 2 shows and to do interviews with the guys before one of the shows. To bring everything back and present it as a big feature – the first for the new line-up.
To be in LA with the guys was a huge honor and it was of course great to spend some time hanging out with Jeff again.

I put more work into the Journey feature than any other special artist feature before and I was overwhelmed with the response from most towards it.
It definitely set the bar higher for site features (aside from the annual MelRock Awards I think) and I am hoping that I will get the chance to do something similar again in the not too distant future. I also learnt a few things from doing the feature that I will improve upon next time around.
Sadly the feature was not without its own controversies. Obviously dedicated fans of Steve Augeri were hurt by the contents of the band interviews – there was little reference to Steve and some spent considerable time reading stuff into the interviews that in reality really wasn't there at all.
The feature and the interviews was all about moving forward and that was my focus.
Deen Castronovo was the one hit hardest – something which I still fail to understand. Perhaps the written word can look more emotion free in the absence of a one on one or video interview. The fact is that Deen was a great supporter of Steve and those that attacked him for not being sympathetic enough have quickly forgotten that it was Deen that helped Steve though many tough times.
It was Deen who would fill in high notes when requested, it was Deen who took on a few of the ballads to allow Steve time to rest during the lengthy shows and it was Deen that reluctantly stood out front for Steve, when he clearly couldn't go on during that last US show in June.
The criticism of Deen was unwarranted and I hope people realize that. At the time I interviewed him, he had just lost his step father, who he was very close to and had a very emotional family base on and off the phone to him constantly. To be able to concentrate on anything, let alone give a coherent interview and then hit one out of the park on stage is a credit to him.
No one is asking anyone to forget Steve or the events of 2006, but Deen is not the fall guy.

And for that matter – nor am I. After the positives of the feature had died down, it was time for some of the Augeri fan base to have their say and once again I was caught in the crossfire of an angry mob. I don't hold that against anyone, but was very disappointed at some of the comments that came my way. Again, the product of a divided fan base and a number of people unhappy with how things were dealt with by the band and management.
Time heals all wounds and I hope 2007 brings closure to those upset with the events of 2006. No doubt a Steve Augeri solo record and the unearthed second Tall Stories record will go a considerable way to help.


INTERVIEWS:
What were my favourite interviews of 2006? Obviously the Journey ones were great although completely informal and were meant to supplement the tour coverage rather that be hard hitting pieces on their own right.
I think Sammy Hagar gets the gong as my favourite interview of all. I have been a fan of Sammy for as long as I can remember and have wanted to interview him since starting the site. Sammy was charming and open to what I thought was a good line of questioning and the fact that he let the interview run 20 minutes overtime said a lot. I was very thankful to Sammy for that and hope to do another interview soon.
I think Richie Zito was a close second. A super nice and very wise bloke is Richie and had a lot to offer.
Frankie Sullivan, Richard Black, Toto and Danny Malone all provided good interviews too, so I think overall it was a very good year for interviews.
Not so good was John Waite and Jimi Jamison, both of whom I guess just didn't have a lot to say at the time. I have also done interviews with Yngwie Malmsteen and Sebastian Bach – I'll deliver those interviews soon.
Coming up in 2007 – Lou Gramm, Vince Neil, Jack Blades and Kelly Keagy, Jim Peterik, Loverboy, Dokken, Jorn Lande, Foreigner, Rick Springfield and more….plus another round of Journey perhaps?


MRCD3:
I was very pleased to finally be able to get the MRCD3 CD finished and released. It took 2 years to gather the tracks for this one and thankfully it seems everyone agrees that it was worth the wait and Volume 3 is the best of the 3 compilations to date.
So far I have sold 700-750 units thereabouts….so there is still plenty left and I will start work on thinking about MRCD4 in hopes that it won't take 2 years to get this one done!!


SPECIAL EVENTS:
Taking a look at a couple of other special events of the year, it was my great privilege to be part of the team that brought Toto to Australia for their first concerts in 14 years. I had an awesome weekend in Sydney with the guys, coincidently also spending some time with Foreigner on the Friday night, who blew me away with their energy.
But it was Toto's live set that gets my vote for one of the very best gigs ever. What an amazing band and what a great bunch of guys.
All except Mr. Lukather – he is a bad man, who insisted on me drinking way too many shots of this God awful stuff. Bad bad man – do not let him influence you if you ever get stuck in a bar with him!

I also had a blast in the UK for just a few short days at Firefest 3. Despite doing my back in (which still hurts BTW!), the trip to Firefest 3 was awesome as usual. Every time I go I get to see all the old faces that I have met over the years and even better, I get to meet more new faces and regular site readers.
Always a very positive experience, even if it takes more than 24 bloody hours to get there and the same back again.
The music brings us together, but for the fans gathered it is more like one big family reunion. Nothing better than sharing a hall with 1200 like minded individuals and a sea of classic band t-shirts. Of course, the bands gathered for the day all put in great performances, even if one in particular didn't connect with the crowd.
Can't wait for Firefest 4 – not sure if I can be there as yet – we shall see.




The Year That Was: Behind The Biz In 2006


There isn't much to talk of this year that I haven't already stated in previous years. Piracy still looms as the biggest problem, as does the advance leaking of promotional copies of albums to the Internet and of course - most importantly - the continuing void in real talent being promoted by the major labels and PR outlets.
Both issues are obviously hitting hard as only last week Warner and EMI released profit downgrade warnings to their stock holders and painted a none to pretty picture on where their sales were heading. EMI shares fell a further 12% on hearing the news.
They really have only themselves to blame.
Years of manufacturing musical dog turds instead of fostering real talent is hitting hard. And then there is their own disastrous anti-piracy moves that resulted in more bad PR. Add to this the label's general failure to come to terms with nature of the Internet and what it could do for them; their hard line against moving into a digital era; plus their overall reluctance to reduce the price of CDs, which at this point are at least 30% over priced.
The fact is that the consumer base has grown tired of what these labels have been offering and are voting with their feet. Their money is going on competing entertainment formats like DVD, Video Games, Internet and Cable TV.
The industry needs a radical shift in their fundamental thinking in order to re-excite the public. Good music and quality performers will always attract support. Why do you think the veteran acts of the 70s and 80s are still selling out concert tours each year?
It is time to foster some real talent guys and not cast them off after a debut album that failed to live up to expectations. Artists need at least 3 albums to prove themselves. Not one.

There is no shortage of talent and fantastic music out there, but to those people that just want to turn on the TV or perhaps read just one or two mainstream music magazines are never going to be exposed to it. Smart and passionate music fans go looking for new music and this is where the "evil" Internet can be a blessing for new artists and bands, who don't have to rely on paying their way into the mainstream media.


PLUGGING THE LEAKS - PART 2:
I also have one idea on how to alleviate some of the damage caused by the advance leaking of material to the Internet. Why not release these albums as a legal digital download on the day that promotional CDs are sent to media?
Stick to the planned release date for the physical CD and in store promotions etc...but have the album available digitally at an earlier time to at least give people the option to pay for something rather than download it illegally. Most fans just want the music ASAP and I would suggest that if the paid digital download version of any given album was available at the same time it would normally leak to the Internet, then perhaps such sales would see the artist receive some benefit from the purchasing of that download.
Many I know download the leaked advance and then purchase the CD when it is released. Do both - go digital in advance and provide a discount to those that go this route and also want the CD when released officially.
Your thoughts?


THE MYSPACE OBSESSION:
Is MySpace now a prerequisite for all artists and businesses involved in the entertainment industry? Does everyone have to have a MySpace page? The questions seems absurd, but apparently the answer is yes.
It's kind tiring to type an artist's website location into a browser, only to have that URL redirected to their MySpace page. This conglomerate is rendering official site pages redundant, yet the whole set up is so utterly restrictive and draconian in formatting options. Not to mention if you really want to make the most of it, substantial work is required.
I think bands should still concentrate on having an official site and if anything, use MySpace to drive users back there, where they can have full control over their media and promotion options.
This year one clown decided to impersonate me, a clown I have bumped into before doing something similar. Get a life! Anyway, I'm not alone in this problem, plenty of artists have fan pages on MySpace that claim to be official.
For the record, I have bookmarked a MySpace page for MelodicRock.com - reluctantly, yes, but it is there now. I have barely done anything to the page and don't look for that to change anytime soon, but at least there won't be anyone impersonating me out there! My URL: www.myspace.com/melodicrock.




The Year That Was: The Melodic Music Scene


2006 was a year where the production and sound quality of albums remained in the forefront of everyone's minds. There was sustained debate about this very topic through the year – both via message boards and individual e-mails to me.
It seems that all agree that a number of releases this year were hindered by poor sound quality. Some folks felt that they could look past this issue and enjoy the songs for what they were and others felt more strongly – that certain albums were ruined entirely by a poor mix, poor overall production or poor mastering.
I saw individual cases of both instances, but I must say that after reaching the milestone of running this site for 10 years now, my patience with sub-par production on various releases has dried up.
I'm now far less tolerant with these releases as I used to be and feel that if labels and artists can't get it right now – then they never will.
People need to make a stand against substandard product. Internet downloading and general music piracy is not going to get any better while the market has to suffer poorly produced albums.

I say this while cutting the independent artists out there a little slack. Those guys can get caught in the middle, left without the money needed to record a great sounding album themselves, but also without the support of melodic rock record labels who refuse to give them a decent advance or in some instances – no advance at all!
Let me digress for a moment - yes, we are now in an age of the zero advance record deal. There are artists out there as I type this that have spent every cent of their own money to record an album – not to get rich off, but for the love of the craft, for the art of music – only to find record labels willing enough to sign them to their roster, but without a cent being paid out to them. Not even a $1K good will gesture.
This tells me that the label has little if any faith in the product and is merely filling their quota of releases needed to stay on the radar.
Hell, I've got bugger all money, but maybe even I could run a record label off a zero advance deal. There's a thought. If artists are signing up to this kind of thing, then perhaps I should look seriously at this…

Of course, the zero advance deal is not part of the majority of deals, but it is happening to some. I made the point to highlight some of the challenges artists have in turning great songs into a great album.
In other cases, the artist can be the one that can be held accountable for the failings of an album. They have an advance, they know their way around a studio, and they have great songs. So why should an album sound horrible after all that?
Both labels and artists need to work together to eradicate poor quality releases.

Back to the production issue…this year, more than any other year that I can recall, more albums were (for me) ruined by poor sound.
Some of them feature some very fine songs indeed, which I truly appreciate, but the hard work of those writing the tunes can be destroyed by whoever sits behind that studio desk.
That was the case this year, as there are a few albums that I can't and won't ever listen to again – simply because they sound awful - despite featuring some great songs Why should any fan be robbed of some great songs because your ears hurt trying to enjoy them?!!


THE MELODIC LABELS:
The melodic music scene rolled along this year as it has for the last few years, although the 'melodic' aspect seems to be ever slowly fading away as metal takes an even stronger hold.
There were fewer pure AOR releases this year than any other year I can remember.
One of the biggest CD stores that I am sure everyone knows well is AOR Heaven. Their own in-house label released perhaps only a few melodic rock releases this year – the rest found their way to the Metal Heaven label. No slight on AOR/Metal Heaven. They have good releases, you just have to go where the sales are. They are not alone, as this is a sign of the times.

Speaking of Georg at AOR Heaven - he was one of several people to speak out against these advance promo releases appearing online this year. Everyone continues to struggle with piracy and the leaking of advance copies to torrent sites - almost the day they are shipped to supposed journalists - is a big problem. Again I believe that all the labels need to tighten their promo lists in an attempt to weed out the wrong doers.

Speaking of promo lists – 10 years after forming this site I still find myself unable to get straight answers and replies from a couple of labels in regards to promo copies of albums I need to feature on the site. The majority of labels and artists can appreciate the concept of free publicity, but a few others remain blissfully ignorant. And they wonder why sales don't improve for them…

Of the labels I deal most closely with, I guess it would be easy to see for all that Frontiers Records were the dominant force in the scene.
They have the most artists, the most releases and therefore the most exposure within the scene. In turn, artists look towards signing with them because they know the label has this reputation. Frontiers as one can see by the results of the Album Of The Year, had a strong 12 months. But they were not without their problems, as production quality was expected to be better than it was on several titles (Zion, Vertigo, Avalon, Bob Catley).

I feel that a couple of the other labels that were running closely behind Frontiers have given up the chase.
Take MTM Music for example – the label was neck and neck with Frontiers for many years, but seems to have turned down a different road to their rivals in the last 12-18 months.
Some of their artist signings this year would have to be described as 'experimental' to see if a change in direction works for them. I'd say not – as the best releases from MTM this year were the ones that were from the melodic/AOR genre. Street Talk was a gem, and Zeno and Rain also impressed. But releases like Dacia + The WMD and Beggars Bride were serious contenders for Turkey Of The Year.
I'd like to see MTM be more aggressive in their search for new signings this year as a competitive scene is a healthy scene.

Escape Music had a solid year and of all the labels probably chose to stick within their own established boundaries musically speaking. They served up some good releases and while they also stepped into metal somewhat (Evil Masquerade, Cloven Hoof, Ian Parry), overall they delivered probably the most pure AOR of anyone (Shadowman, Last Autumn's Dream, Newman, Alibi, Final Frontier). The label really does deliver consistent quality and rarely disappoint (if you forgive the Alibi release).

Majestic Rock Records struggled through the year under financed and well behind as far as their release schedule and previous year's efforts. Where they go this year is anyone's guess, but the guys running the show have a positive outlook for the future, which is a very good thing.

Lion Music continued to do what they have always done best and that is deliver guitar based melodic metal, progressive and instrumental releases. They continue to build in strength and diversity. I think the new House Of Shakira will be the label's melodic rock highlight for the year. I do have to laugh though…Lion Music have beyond any doubt, the largest collection of completely unpronounceable artist names on the market!

Rock Candy Records also struggled to keep within a schedule, but delivered some very fine re-issues and a sound quality that has impressed just about everyone. My only gripe - the superb re-issue of John Waite's classic Ignition album was an audio glitch (where you can hear the original maser tape flutter) in the first track, but the original American CD release of this title does not!

Germany's AFM Records goes from strength to strength and these guys are quickly becoming the prime metal label in Europe. Masterplan, Silent Force, The Poodles, Evidence One...lots of good names on their roster. SPV are a bigger label overall, but AFM has the name now and I can see them getting bigger and better.

UK based Angel Milk Records is the new kid on the block, but their efforts in promoting and releasing a classy package for their first band Nexx put them on the map. They now have to follow that up. Several other artists in development will establish them further, but one hopes it will not be too long between releases for the label.

Massacre Records stuck to what they know best and as far as I can see, that isn't going to change this year, with a mostly metal line-up punctuated by the anticipated more melodic Cornerstone album.

Z Records continued to confound its critics and remain in business, but not without creating more controversy along the way. Both of the planned 2007 Z Rock shows were surrounded with BS as on both occasions the planned headlining band pulled out.
In May it was Von Groove that came up with a lame excuse for not attending, but it was Firehouse that pulled no punches with their pull out of the September Z Rock show.
The associated back and forth press releases by both camps didn't result in fans getting what they wanted and further served to keep the aura of bullshit that surrounds Z Records alive.

Where to from here? More of the same from all parties is my best guess, while we all try and figure out where this scene is going, whether it will continue to shrink and whether those portraying their support of the scene will put their money where their mouth is.

One other label related note. I'm not sure if anyone else has picked up on this, but I think this situation sums up one issue this scene has. MTM Music welcomed the respected musician Mat Sinner on board as a A&R guy. That was a good move as far as I can see and the label promptly announced that Mats band Sinner would also be welcomed on board.
But not long after it was announced that Mat's other (bigger)band Primal Fear had signed a deal with Frontiers Records. Then not long again after that, a third project from Mat - Goddess Shiva – was announced as singing with the Metal Heaven label!
I know artists have to hedge their bets and go with the best deal available, but this stood out to me. Signed to and working A&R for one label, then signed to another 2 labels as well.
Of course, this is just one example – there are several more instances of artists spreading themselves across multiple labels in the one territory – Blue Tears, Tommy Denander, Tommy Heart (Fair Warning & Soul Doctor) to name a few.
I don't include those signed to deals in Europe, then other labels for Japan and America, as hardly any of the smaller labels work on worldwide distribution deals these days.
Should artists be loyal to one label, or in reverse, should labels bend over backwards to keep their artist working or signed to them exclusively? Controversial, or just part of the game in this day and age?




The Year That Was: The Music


Aerosmith came up with a new compilation and what – two new songs? Pretty disappointing way to keep old fans hanging around if you ask me. Their most recent releases have been three compilations, one live album and a covers album. That ain't pretty.
But lets not single out Aerosmith here – other bands and labels are doing much the same. Poison are planning a covers album for 2007 after 2 compilations in a row and some re-issues.
Van Halen are about to release their 2nd compilation in a row and 3rd out of the last 4 releases.
Artists need to do whatever it takes to get some new material written and recorded and reward fans for 20 and 30 years worth of loyal devotion.
Somehow I think that labels won't care about this and the trend to repackage the same old shit will only continue to get worse.

Back to Aerosmith, the band had to overcome a few more personal obstacles this year, with both Steven Tyler and Tom Hamilton on the sick list – both needing surgery on their throats coincidently – and both making strong recoveries.

The New Cars started by revving their engines as loudly as possible, except they soon ran out of gas when guitarist Elliot Easton had to undergo shoulder surgery. They got back on the road in November.

Tower Records finally succumbed to industry upheavals – not to mention a bad case of product over-pricing. They used to be the hippest CD store in the world, especially that Sunset Blvd store in LA. But they just couldn't compete with the mass-merchants and sadly, the whole chain is now gone.

More regrettable was the demise of Aaron's on Highland, a mecca of mine for used CDs and assorted bits and pieces. The options for buying used CDs in Hollywood now rest with the over priced and over stocked Amoeba.

Joe Lynn Turner had a very busy year with his acclaimed Sunstorm project, an appearance on the Richie Zito Avalon CD, touring with Cem Koksal's band, a guest spot on Richie Blackmore's last release, his Akira Kajiyama + Joe Lynn Turner CD was released in Europe and then there is the corporate supergroup Big Noize featuring guitarist Carlos Cavazo (Quiet Riot), drummer Vinny Appice (Dio/Black Sabbath), bassist Phil Soussan (Ozzy Osbourne/Billy Idol) and keyboardist Gary Corbett (Cinderella/Lou Gramm).
He also released a Japanese single covering the Backstreet Boys hit The One. I must ask him to hear that! How much can one man rock?!!
2007 looks good for him again, with a guest spot on the Howard Leese album coming up and a new solo record, plus who knows what else!

The Darkness split – not sure how many people might actually have been surprised by that!

Sebastian Bach didn't release his new record as yet in 2006, but still managed to make a lot of noise, touring with Guns N Roses, then actually fronting GNR for one show when Axl took ill. He also came to Australia for a couple of dates, but got all pissy in Sydney when some dickhead threw a bottle of water at him. Bach stormed off stage, much to the anger of fans and the delight of Metal Sludge.

Speaking of Guns N Roses – the usual amount of hype and fuss surrounded Axl Rose's every move, including speculation all year as to whether the mythical Chinese Democracy album would ever appear. I'm still not convinced it will!
I think Axl only got into one fight and was arrested only once on tour too – so that isn't a bad year all round. It looks like 2007 could be the year GNR and Velvet Revolver go head to head – if both albums get released!

Mike Tramp ditched his solo plans and put together a new band line-up under the moniker Tramp's White Lion – playing all the old White Lion classics in the way they were written and looking to record an all new album, which should be an interesting prospect.

Ronnie James Dio made his film debut in the Tenacious D movie before guesting on the new Queensryche record. He then hooked up with his old Sabbath mates for the Heaven & Hell project, set to get underway shortly.

Paul Stanley finally got his solo album out. I'm sure that it didn't sell the amount he would have liked, but the fanbase seemed to take to it with an overall positive reaction. His best move was to pick the house band from Rock Star for his touring band. They are on the road now and through much of the early parts of 2007.

Gene Simmons kept a lower musical profile…it couldn't get much lower after that last solo album of his – but he did redeem himself in an unusual way.
His reality TV Show Family Jewels saw a similar premise to that of The Osbournes, expect his kids were actually very grounded and naturally enjoyable to watch, his long time partner wasn't a controlling bitch and he himself came across as not taking himself too seriously, and overall it was a very funny show (for a reality show at least). Top marks!

Axe put out a surprising press release, announcing they would continue on, but without Bobby Barth. Barth gave the new line-up his blessing, but it won't be the same without the popular guitarist. I still have fond memories of hanging out with him and singer Bob Harris in Munich some years back. Classy gents both of them!

Dennis DeYoung and Roger Hodgson appeared together on Canadian Idol - hawking their latest products of course - but also performing live and offering contestants advice during one performance show. A good watch…

The Billboard Top 200 got a reminder of what good music is when legends Bob Seger and Bob Dylan both scored Top 5 charting albums. Proof that anyone can still do it as long as they have a good album and good publicity behind them. The biggest rock album for the year happened to be from an American Idol finalist – Chris Daughty. Modern rock by the numbers, but still an enjoyable release, coming from a bucket load of PR artists just can't buy normally. So what have we learned here folks? PUBLICITY EQUALS SALES!

Tom Scholz sued Sony to get them to stop the release of the first two Boston albums – successful in his actions for the USA, but the releases still appeared in Europe and Canada.
His intention was to stop what he described as substandard product hitting the shelves, preferring to remaster both albums himself, which were then released finally in the USA to fan acclaim. Meanwhile, Tom and his Boston name have returned to Azoff management after bailing from them a year or so ago. Expect a double bill tour this year.

Glam rockers Tigertailz – both lots – argued back and forth about their naming dispute, but a court would find in favor of the original line-up and awarded them their name back. Rumor has it that LA Guns are facing a similar battle in the coming months.

Bon Jovi headed to Nashville to add to the legacy of 'WTF? Decisions' the band has made in their career. You thought This Left Seems Right was bad....just wait. The new country themed album might be the biggest hurdle fans have been asked to get over yet. I'm not sure they will, but how many country die-hards might jump aboard for this hayride?

Jim Steinman sued Meatloaf over his decision to use Jim's songs to record Bat Out Of Hell 3 with producer Desmond Child. An agreement was later reached, which saw the release of the songs for Meat's use and the door remains open for Jim to use the Bat Of Of Hell songs for his own use in later years.

VH1 launched their debut Rock Honors show – which paid tribute to Kiss, Def Leppard, Judas Priest and Queen to start things off.
The show rated well, and it will be interesting to see where the cable channel choose to pay tribute to in subsequent years. Sadly I still haven't yet seen the show, being that it did not air in Australia and I haven't found a torrent file of it.

That was not all that VH1 served up. There was a 4 part series titled The Story Of Metal and then the Supergroup TV series – which saw Ted Nugent, Scott Ian, Sebastian Bach, Evan Seinfeld and Jason Bonham thrown together in a house in Las Vegas to be filmed while they recorded what was hoped would be an album, but in the end turned out to be just a few original songs that to this day have not been issued anywhere.
Ok, so this had potential and there was the usual selective editing to enhance the characters and conflicts within the house, but at the end of the day when there is no music to show for all the efforts put in – what is the point??

Jack Blades spent most of the year recording the new Night Ranger album and finishing off the Shaw/Blades covers album and then did something else a little different – he starred in a stage show!
Rock Of Ages was a LA show that featured a stack of classic melodic hard rock songs form the 80s and saw people like Jack, Tommy Shaw and Neal Schon check it out.
Jack was so impressed with the show – and their use of Night Ranger songs – that he joined in for a limited run.

Def Leppard got their covers album out finally. It sold pretty respectfully in the USA and garnered some strong air play figures.
But elsewhere – Europe and Australia – the album barely made a ripple and in the UK the band scored the worst debut of their career.
Def Leppard were caught in the power play by retailers like WalMart and Best Buy. These mass merchants all demand something special from artists to guarantee their commitment to stocking and promoting the title.
John Mellencamp's new album is available in 7 different configurations. Sorry – that is just BS. The artists are being forced into this and it only is going to encourage more piracy as fans go after the tracks they are missing rather than fork out more cash for something they already own. Labels are desperate for sales and support from retailers, but at what expense to those purchasing these albums?
Back to Leppard – the guys begin work on their new studio album now…it will be interesting to see what direction they chose to go in and what the results will be. And no, I don't expect a copy to be leaked to me this time around!


THE ASS FILE:
As is the case in any given year, there was a queue of rockers lining up to make asses out of themselves. This year saw many of the same old faces at it again, certainly doing their reputation for being asses no harm at all!
Who do I refer to? Well, Vince Neil certainly made a major ass of himself when he was so drunk in Tampa, that he fell off the stage and could not complete the concert. Probably a good thing actually…John Corabi was standing backstage watching and become a hero to the assembled punters by filling in for the rest of the show.

Jani Lane spent most of the entire year embarrassing himself by missing tour dates, interviews (at least 4 dates with me) and public appearances, all the while passing off his problems as various moments of ill-health.

Bret Michaels made headlines when he and bassist Bobby Dahl got into a fight on stage at an Atlanta gig mid-year. Bret threw his mike at Bobby, who retaliated by swinging his bass at Bret, injuring his leg.
The guys later kissed and made up, planning a covers album for release this year.

Queensryche launched the most sensationalist headline of the year by stating the band were arrested in Europe, when all that happened was that one of the road crew was detained at customs for carrying one of the band's replica stage prop weapons through the airport.
So, no, the whole band were not arrested, but what was even stranger was that this headline was never retracted or updated on the band's website!

Henry Lee Summer, who in recent years couldn't get himself arrested as far as reviving public interest in him found him self done for DUI, crashing into cars and then resisting arrest. I hope Henry gets through this as I'm a huge fan of his music and his more recent releases.

Speaking of dealings with police – the Gioeli Brothers found themselves on the wrong end of a TV station expose on dodgy consumer dealings regarding a tooth whitening product.
Many complaints came to light about the brother's company confusing people with complicated payment clauses and fine print, not to mention more complaints that the product didn't work at all, saw consumer affairs departments investigating and taking action against the pair.
Johnny sent me a note explaining it away as just something his warehouse fulfillment company was shipping out on behalf of the actual product owners. Some believed that, many don't and the guys are continuing to feel the heat from their business dealings.

ROCK STAR:
The TV show Rock Star continued on in 2006, with show producers unable to get a current vocalist-free band to commit to their concept. Instead at the last minute a band had to be cobbled together and it was Mr Reality Tommy Lee fronting the charge. I have already covered this extensively, so not too much recapping here.
Joining him as you all know by now was Gilby Clarke and Jason Newstead. Producer Butch Walker appeared on one show before vanishing for the rest of the series, embarrassed at the results of what went to air.
The rest of the guys should have taken his lead…even though Newstead later managed to come up with an arm injury to avoid touring.
The original Inxs series had its problems, but nothing that came close to this series.
80% of the vocalists chosen were horrible and the show didn't get going until there was maybe only 5 or 6 of the original 15 left. I know of three singers featured on this site that auditioned, so you know the producers weren't looking for true talent.
The songs were all repetitive of last year; there was little chemistry between the principles of the show; Tommy Lee seldom commented on any of the music, preferring to ogle the female performers; Dave Navarro was even more annoying than last year and the winning vocalist was known from the start – ring-in Lukas Rossi before the show went to air.
A 2007 series is proposed, but boy, do they need some changes to make it in any way a winner.

There is no future for Rock Star Supernova the band at all. While Lukas recently chatted to a mate of mine after a show about the band's planned second album, Gilby Clarke lamented to the same person about the band's demise once the tour was done. Classic!
Even 2006 band Inxs have been dropped by their label Sony in North America for under performing sales wise. Who will be the 2007 band featured? Let those Rock Star Van Halen rumors start again! (No, I'm not serious…)

I have covered Journey already, but former singer Steve Perry did a good job of keeping his name in the press while remaining in retirement.
Last year he turned up in the studio with David Pack. This year it was indie rocker Guff, who took him up on the offer to help produce a cover version of the Journey track I Can See It In Your Eyes, where Steve also chimes in on backing vocals. Cool track for what it was.
And then of course there was the Journey re-issues and bonus tracks and 2 interviews that as per usual, gave away little about the state of his voice and what might come next for the singer.


THE DAYS OF OUR VAN HALENS:
No summary of any year would be complete without the summarization of the soap opera that is Van Halen.
For a band that does bugger all most of the time, there sure is some shit to talk about.
Let's see….I guess the biggest kafuffle for the year was (as it normally is) the antics of one Eddie Van Halen.
With no sign (at the time) of VH doing anything anytime soon, Eddie stepped out on the red carpet at Elton John's Oscar Party, only to have his mugshot plastered across the globe as a poster for "what not to do with your life if you want to end up looking like this…".
It was a bit unfair on old Ed, who definitely looked old, but one can ask the question why he stepped out looking a little 'underdone' in the first place.
Eddie would next be seen supplying 2 new instrumental tunes and a video clip for a porno film. Yes, it did get more bizarre. The launch party for the soundtrack sounded like one hell of an affair.
Then there was the House Of Flowers gig – no, that isn't a typo – were' talking House Of Flowers, not House Of Blues. The Hollywood eatery hosted Eddie and a few friends just jamming and enjoying themselves.
Eddie would later been seen jumping on stage with brother Alex to jam with Kenny Chesney – something Sammy Hagar would normally be doing.

David Lee Roth made headlines by joining a tribute to himself. Strumming With The Devil was to be a bluegrass tribute to early Van Halen, but Dave joined in for two tracks, taking the guys onto TV for a very camp performance on The Late Show's (Jay Leno & Craig Ferguson) – leaving some fans scratching their heads and others laughing on the floor.
It's actually pretty cool, but I'm not sure the TV performances won anyone over – in one instance (for a CMT special I believe), Dave's monologue intro both of the two songs he performs on was actually longer than the song itself.

David Lee Roth's stint on radio failed to see his charisma translated to ratings and he was ditched by his employer within months. But – a happy ending for Dave and long suffering Van Halen fans when in October it was announced here that the guys would team up again for a 2007 tour.
That as it turns out isn't quite as joyous as it should be, with estranged bassist Michael Anthony left out of the 'reunion'.
I guess Ed's still pissed after Mikey left nothing up in the air with his revealing, honest and down to earth interview in Burrn Magazine Japan – some of which was translated and posted right here.

And let's not forget that some rich tosser wants to send the voices of David Lee Roth and Sammy Hagar into space as part of his Signal to Space Concert in 2007. What could possibly come next???


DVDs OF 2006:
Several very good DVDs released this year, and a few not so good.
Of those that disappointed the most was the "live" TNT release, which really wasn't that live at all, with lead vocals enhanced and backing vocals and assorted other bits added after the fact. I just can't sit there and watch that sort of thing and turn off the parts that aren't live. I want 100% live, raw and in your face DVDs, mistakes and all thank you.
Whitesnake released their live DVD to widespread fan acclaim, but again…there are a few parts that have been fixed and again that (for me) took away a little the enjoyment.

Rick Springfield's Rockford DVD was a nice treat for long time fans to enjoy.
Metal Mania Stripped Across America was pretty decent – at least that was 100% live.

Pride Of Lions Live was good also, except I still find frontman Toby a little wooden to watch. He has the chops, he just needs to take control of that stage.

I debated the merits of the Royal Hunt live DVD with singer John West, apologizing to him for comments misinterpreted as suggesting he wasn't singing live. Rather, I thought the DVD had been touched up in the studio, but it all came down to synchronization errors during the mastering process. Those errors still took some enjoyment away from the DVD for me.

Steelheart released a 2DVD retrospective, with some nice archive footage for long time fans. Yngwie Malmsteen also dipped into the vaults for a DVD that included live sets featuring Jeff Scott Soto and Joe Lynn Turner.
Kamelot, Stephen Pearcy, Europe, Free, Stryper, Dream Theater all released live DVDs, both new and archive footage.
Styx teamed up with the Children's Youth Orchestra for their latest live release – I'm yet to see the DVD as I was only serviced with the CD version, which I found rather predictable. I'm assured that the DVD is a far better watch.

The Cars, Gowan, Glass Tiger and Bruce Dickinson all dived into the past for archive footage releases.

And of course, the big one for Kiss fans - Kissology, the very impressive collection of classic archive footage that will see a sequel due in 2007.

Plenty more DVDs to come this year – Y&T, Bret Michaels, Nexx, Bonfire, Wig Wam, Baltimoore, The Raspberries, Joe Lynn Turner Project, Heaven & Earth, Giant and Vixen just to name a few.


2006 MUSICAL CHAIRS or IN THROUGH THE OUT DOOR:
Jorn Lande left Masterplan to the disappointment of many; Chuck Wright left Saints Of The Underground and House Of Lords, or more to the point in the case of the latter - James Christian went on without him and the rest of the original guys. But it wasn't all bad for Chuck, he joined back up with Quiet Riot (again).

Tony Harnell parted ways with TNT, which ended a 20+ year legacy; Jimi Jamison quit Survivor (before he was pushed) to be replaced with Frankie Sullivan's old mate Robin McAuley; Asia quit themselves and reformed as the original line-up, leaving current singer John Payne to form GPS.

Dennis DeYoung hooked up with his old band mate Glen Burtnik, who had just finished his run with that old band of Dennis'.
Robby Steinhardt was replaced with David Ragsdale in Kansas as tensions there reached boiling point.
Jizzy Pearl left Ratt after the band finally got into gear for a reunion in 2007.

Jochen Mayer and singer Carsten Schulz left Domain to be replaced by Chity Somapala on vocals and Steven Wussow on bass.
Irish vocalist Keith Semple joined US pop rockers 7th Heaven and Kevin Chalfant joined Shooting Star.

Andy Taylor got wind of Duran Duran's new album plans and bailed, replaced on tour by well-known (!) guitar-tech Dom Brown!

Michael Schenker left this planet and hasn't given any word of when to expect his return.

Extreme reformed for some Japanese and US shows – all went well from all reports, but no word as to whether this will continue in 2007.

ZZ Top split with their long time management and record label, while Def Leppard split with their career long management team at Q Prime.

Oz rock legends Dragon reformed, but obviously without their legendary frontman Marc Hunter (RIP). Pop star come vocal coach Mark Williams took up that role, but public reaction has been lukewarm at best.

Triumph and estranged frontman Rik Emmett ended their legal dispute which has gone on for years, giving fans some faint hope of seeing them tour and record again. Not so say the trio, but anything is possible once they hook up for the Canadian Hall Of Fame ceremony in March.

Steve Brown (Trixter/Throwan Rocks/40ft Ringo) went an entire year without changing his band name! Stereo Fallout will hopefully release their debut this year.
Rhapsody changed their name - to avoid a copyright battle, but why now after half a dozen albums from the band? Bizarre. They are now Rhapsody Of Fire.
Made for TV rockers Supernova were taken on by a band of the same name, also from California and to the surprise of all involved, lost out to the original band, becoming Rock Star Supernova thereafter.




The Year That Was: Disappointments


Both 2004 and 2005 served up a number of disappointments and 2006 was no different. Average songs, poor production, lack of killer choruses and artists changing style despite the expectations of their fanbase for a more classic sound, were all issues to do with albums that disappointed in 2006.
Again, I call to those with the ability to change these problems to do just that - LISTEN to your fans and take whatever time needed to ensure you deliver a classic and memorable album that will please the majority, not the minority.

DISAPPOINTMENTS OF 2006:
Yes, I am more picky now than ever and that is only going to get worse, as I believe that artists and labels should know better by now. Achieving a great production sound isn't easy, but it is possible. There are plenty of great sounding releases out there that weren't made for a lot of money.
I think the excuses for a shitty sounding record are no longer valid. And artists with poor song selections should also be aware that they will be held accountable. If this scene and this genre is to survive, now is the time to demand only the best. Take a look at House Of Lords, Toto, Wig Wam, Harem Scarem....that's what is possible and those are the standards which others will be held to.

Survivor is one of the biggest bands of this genre. Their records should be the blueprint for AOR perfection. Their long awaited Reach album was not. It had it's moments and was an ok record all in all, but just ok is not acceptable for a killer band like Survivor. I expect better with the next album, but with Robin McAuley singing, will the fan base accept yet another line-up change?

Tom Cochrane should also know better. I guess the songwriting was ok, as someone of Tom's caliber doesn't write bad songs, but boy...was the album slow. He forgot how to rock, which really surprised me and from what I heard from e-mails, I was not alone in my disappointment.
The Goo Goo Dolls also forgot how to rock and virtually abandoned anything remotely tying them to their roots. Gone was the angst, gone was the urgency and in their place was the vibe of a band that had grown old and comfortable with life - the very mellow and rather boring album was everything the Goo's weren't at their peak.

Zion has been mentioned before as a major disappointment. But it wasn't just the crappy sound quality - the songs themselves were nothing to get overly exited about. A few gems, but nothing that came close to the best Mr. Curci can offer.
Cosmo was another one that challenged traditional melodic rock listeners with an updated sound, but I felt there was not enough killer songs overall.
Skid Row was one of the year's biggest disasters. They have now completely lost the plot and I really haven't seen any fabulous reviews claimed by the band. The fan feedback has been pretty much unanimous. Horrible.

Wetton/Downes' live efforts should be scrapped as they disappointed on two different occasions in the one year. The new studio album made up for this in some way.

Re-recording past hits is always a risky move and is almost impossible to please everyone, but Ten's effort didn't please too many at all. Horrible production quality and a drum machine did not do their original classics any justice. These guys at least made amends somewhat with a stronger new studio album.
Warrant also delivered an album that failed to live up to their heritage. It saw some fans happy, but many not so and if they want to continue with the current line-up, then a stronger effort is required as far as songwriting.

Bob Catley had a killer album on his hands, with a nice mix of melodic moody metal and passionate Magnum-esque epics - but it was totally ruined by a shithouse production from Vince O'Regan - the same producer also responsible for the tinny, crap production effort for his own band Alibi and their debut album. Another set of really promising songs there, sadly yet again butchered to the point of being unlistenable.
I really hate ragging on anybody, but Vince did not have a good year in 2006, as the debut Eden album also suffered from his production skills and the new Lost Weekend, while yet again featuring some really good songs, features that same tinny guitar/drum/keyboard sound.
That's 4 albums in one year that were affected by one person's negative influence. On a more positive note, Vince is a great guitarist - no question about that.

Bang Tango's 2006 album would not have been released 10 years ago, so why should it be now? I really like this band and hope for something a little better next time around.
Gregg Fulkerson wrote some good songs for Blue Tears, but the production again let the whole effort down. The drum sound was horrible and the mix wasn't that good either. I fear that this will be the last we hear from Blue Tears for some time, if not ever.
Joseph Williams recorded his sappy ballad covers album a few years ago, but only released it this year. One for the die-hards only I'm afraid. I include myself as a die hard Williams fan - I have everything - but I still couldn't get into this release. And Joseph's new Vertigo album also disappointed. Some fantastic songs were featured, but a very rough production and some very unpolished vocals saw some put off the release, therefore placing any chance of Vertigo 3 in jeopardy.

Metal singer Michael Kiske pulled the plug and went acoustic and his solo album was a far from what he is best known for as one can get. I have no problem with the musical style, but the songs and the tempo of the album were just far too slow. Negative feedback prompted Michael into a debate with one site about the merits of the album and the merits of any critical feedback. From what I gather, Michael will continue to do whatever he pleases with his next album due this year. Place Vendome 2 will be the one that I anticipate!

The return of Guild Of Ages under their new (third) moniker Relapsed was anticipated, but soon led to disappointment with another average production affair and a few filler tracks on the album. I doubt they will be back for more also, which is a real shame.




The Year That Was: Re-Issues


Not the most amazing year for re-issues all things considered, but still a few very worthy titles out there with some cool bonus features.
The highest profile re-issues of the year were the new Journey releases, although one must question the need for them in this time and place. The extras were ok and the booklet's rather good. But they were not new masters and that digipack packaging is something a lot of collectors resent.
While at it, Steve Perry re-did his own solo releases and I found those to be more fulfilling and a better all-round package.

Tom Scholtz re-did the first 2 Boston albums to much fan acclaim, but make sure you get the US masters, as the Canadian and possibly European releases were from Sony's own remastering, not the US release hand crafted by Schultz.

SongBMG did 2 very nice 25th Anniversary re-issues of two albums begging for the full tilt remaster and repackage treatment. Rick Springfield's Working Class Dog featured liners from Rick himself in another example of his always hands on approach to his music (where possible). It was so cool to hear this classic album in the glorious quality it deserves. Still a masterpiece of melodic pop rock.
The other album was Loverboy's Get Lucky, with amazing liner notes written by some Australian journalist. Well worth a look if you ask me ;)
Jokes aside....another classic album with some cool bonus tracks dug up by the band themselves and the album sounds revitalized with the new master.

MTM Classix didn't release much this year - DaVinci and AOR being the two main titles.

Majestic Rock struggled with whatever they were going through, but still came up with much appreciated re-issues of the Strangeways catalogue, plus a number of titles from NWOBHM band Elixir, plus re-issues from Tobruk and Tytan.

Escape Music had a very lean year considering some of the re-issues dished up in past years, but still delivered another very classy all-in-one-digipack release gathering the Phenomena releases.

Rock Candy's highlights included the classic Hughes/Thrall, Preview and Diving For Pearls re-issues plus, Loud And Clear, Storm, Coney Hatch Outa Hand and John Waite Ignition.




The Year That Was: Rest In Peace


Adam Randall (Sixty-10), Sandy West (Runaways), King Crimson / Bad Company bassist Boz Burrell, Clyde Holly (Biloxi), Bruce Gary (The Knack), Syd Barrett (Pink Floyd), Elis vocalist Sabine Dünser, Richard Wright (White Sister, Tattoo Rodeo, Fast Machine), fitness guru / rocker / writer Don Lemmon, Vince Welnick (The Grateful Dead), Gary Basile - Night Ranger and Prince tour manager, Pete Wells (Rose Tattoo), Saraya keyboard player Gregg Munier, Rod Morgenstein's wife Michelle.
And on a non-musical and local note - two Aussie legends in Steve Irwin (The Croc Hunter) and motor sport ace Peter Brock.

If there is anyone that I have missed, please forgive the omission. R.I.P. to all these souls and to anyone else out there that has lost loved ones this year just passed.



Ok, time to look back and embarrass myself with the results from what 2005 predictions I trumpeted at the start of the year. Did any actually come true, or did I bomb out on all counts? Let's see....

Predicted in yellow. Reality in black.

One of Britain's most beloved AOR acts will return finally!
No, didn't happen, but it has now. Welcome back FM.

Skid Row will finally reform, but for how long?
Again, didn't happen - but it was proposed...a tour of Japan for big money was offered to the band, but no one bit.

There will be no new Van Halen activity, but could a box set finally appear? I'll side with perhaps not.
Perhaps not indeed. But there was some activity towards the end of the year for a tour this year...so half points on this one?

Def Leppard and another popular AOR act will team up for what could be an eventful US summer tour.
Yes - as they did with Journey. And what a tour too!

Journey in Europe? I still think a full European tour will not happen. A few select dates perhaps?
Yes - and they're going back for more this year.

Possible break ups - Brides Of Destruction, Korn (we can only hope), Ratt, Queen + Paul Rodgers, Warrant, The Darkness.
BOD - yes; Korn - who cares anymore anyway; Ratt - yes (this line-up at least); Queen - no (quite the opposite); Warrant - no; The Darkness - yes.
More right than wrong there, so not bad guessing I think!

Possible re-unions - Winger, Rainbow, Little Angels, White Sister, Damn Yankees, Genesis.
Winger - yes (I really had no idea!); Genesis - yes; the rest no...

There will be no new studio album from Foreigner. Perhaps in 2007...
Yes - and the album is due this year.

Sanctuary Records will down-scale or file for bankruptcy protection.
They sure have scaled down and have had financial issues, but no protection as yet...and hopefully it won't come to that.

A new Toto compilation will be released from SonyBMG.
NO!! Who would have thought we'd get through the year without a new compilation in stores! Amazing...

A new Anthology style compilation on Journey could see the light of day.
No - not so and nothing on the horizon, but they did do those re-issues.

No new Steve Perry solo record.
Correct!

Toto in Australia?
Yes indeed. Man, what a show.

Rumors of a Triumph re-union will again prove false. Would be nice though, don't you think?
Well, kinda...but the guys have buried the hatchet (and not in each other's backs) for the Canadian Hall Of Fame. So good one guys!

There will be no second season of Rock Star!
No, there was, but I personally wish there wasn't.

A very popular lead singer might find himself out in the cold…
Yes! This wasn't aimed at anyone, but you know this business....always some deal going on. This year Jimi Jamison was ousted (again) from Survivor and Steve Augeri also left Journey.

Whitesnake will head into the studio for a new record, but it won't get completed in time for release this year.
Yes! But they did get 4 tracks done for inclusion on the band's live album. Half points perhaps?




The Year That Was: Predicted Biggest Titles


MELODIC/HARD ROCK:
Albums that didn't make it out: AC/DC, Dio, M.ill.ion, Hodson, Man-Raze, Motley Crue, Ozzy Osbourne, Sebastian Bach, Tom Keifer, Dokken, Street Legal, Montrose.
Predicted Best Melodic/Hard Rock Releases for 2006: Axel Rudi Pell, Doro, Europe, Glenn Hughes, Moonstone Project, Paul Stanley, Shark Island, Skid Row, Talisman, Fate Sammy Hagar, Liberty & Justice, Pump.

Accurately predicted: Axel Rudi Pell, Europe, Glenn Hughes, Paul Stanley, Shark Island, Talisman, Sammy Hagar.


AOR:
Albums that didn't make it out: CJ Snare, Brian Howe, Asia, REO Speedwagon, Airtime, China Blue, Eclipse, Firehouse, Frederiksen/Denander, Hardline, James Christian, Kelly Keagy, Kip Winger, Mecca, Mike Tramp, Night Ranger, Norway, Shaw Blades, Snakes In Paradise, Stan Bush, Tesla, Vertigo.
Predicted Best AOR Releases for 2006: Blue Tears, Shadowman, Wig Wam, Survivor, Cosmo, Final Frontier, Harem Scarem, House Of Lords, Nexx, Ted Poley, Richie Zito, Relapsed, Stan Bush, Street Talk, Vertigo, Zion, Toto, Jim Peterik.

Accurately predicted: Shadowman, Wig Wam, Final Frontier, Harem Scarem, House Of Lords, Nexx, Ted Poley, Street Talk, Toto & Jim Peterik.


HEAVY / METAL / PROGRESSIVE:
Albums that didn't make it out: Halford, Megadeth, Metallica.
Predicted Best Metal Releases for 2006: Altaria, Satyrian, Blind Guardian, Black Label Society, Iron Maiden, Planet Alliance, Seven Witches, Vicious Rumors, Andersen Laine Readman, Jorn.

Accurately predicted: Altaria, Satyrian, Black Label Society, Iron Maiden, Seven Witches, Andersen Laine Readman, Jorn.


MODERN ROCK / MAINSTREAM / MAJOR LABEL COMMERCIAL:
Albums that didn't make it out: Simple Plan, Mitch Allen, Silverchair, Avril Lavigne, Guns N Roses, Velvet Revolver, Neve.
Highest profile albums due for 2006: Evanescence, Live, Train, Soul Asylum, Goo Goo Dolls, Live, Pearl Jam, Hoobastank, Butch Walker.


POP / POP ROCK / WESTCOAST:
Highest profile albums due for 2006: Bob Seger, Chicago, Meatloaf.


Last year when looking towards the 2005 year, I made predictions for the best releases of the year. I listed my predicted Top 10 for 05 and got 5 out of 10. Last year I did the same again looking ahead to 2006. If I take out the CDs that didn't get released...these are the titles I suggested would be my Top 10 for 2006:
Talisman, Toto, Harem Scarem, Shark Island, Ted Poley, Europe

Wow, I couldn't even get 10 titles out of the list as 8 of my predicted best releases weren't released during the year! I'll have to work harder with this year's predictions in working out what is going to be released and what isn't! So of the 6 remaining releases only 3 made the Top 10. The others were still very good, just not Top 10! Again, I'll have to think this through a bit harder this year.


So what was predicted to not be released in 2006?
Firehouse, Mecca, Burning Rain, Bob Seger, The Hooters, Guns N Roses, Meatloaf, TMG, Motley Crue, Ozzy Osbourne, Richie Sambora, Metallica, Montrose, The Ladder, Von Groove, Rush, Asia.

Almost a perfect score...all titles remained in development aside from Meatloaf & Bob Seger, who managed to get their CDs done and out there. But, there were a lot of other titles I didn't list here that also failed to appear. All in all, it was a pretty lean year considering what could have been released. 2007 looks more promising.



VOCALIST OF THE YEAR:
Pekka Ansio Heino (Brother Firetribe & Leverage)
What other frontman delivered two killer debut albums in the same year - one a very special melodic hard rock album and the other a powerful more metal orientated release? Both Brother Firetribe and Leverage captured the imaginations of fans and it was the vocals of Pekka that made these albums ever more appealing. Nothing short of fantastic vocals and melodic at every turn - be it rocking thru a fell good anthem, slowing things down for a heartfelt ballad, or kicking into high gear for a melodic metal masterpiece. Looking forward to more to come from this great Finnish singer.

Honorable Mentions - Jeff Scott Soto has to get a nod for his stunning live work with Journey this year and what I consider to be the best Talisman album ever. James Christian sounded a million dollars on the new House Of Lords and Goran Edman also sounded amazing on the new Street Talk record.
And it would be remiss of me not to mention Joe Lynn Turner again, who continues to defy logic and get better with age.

Past Winners: 2005 - Jorn Lande; 2004 - Jeff Scott Soto; 2003 - Harry Hess.


GUITARIST OF THE YEAR:
Steve Lukather (Toto)
Toto may have 3 or 4 vocalists, but they only have one guitarist and Luke was the cornerstone of an amazing release by the veteran band. Heavier than ever in places, more soulful than ever elsewhere. The guitar work on Toto's album was second to none and then he spent the rest of the year on tour, delivering knockout performances the whole time. The man is a true guitar hero.

Honorable Mentions - Jimi Bell for his important and impressive efforts on the House Of Lords album; Mike Slamer for his passionate and intricate work on his Slamer record.

Past Winners: 2005 - Magnus Karlsson


PRODUCER OF THE YEAR:
Harry Hess & Pete Lesperance (Harem Scarem)
The dynamic duo had a great production year in 2006. They never ever disappoint and this year handled production duties for two Canadian Idol finalists (two superb sounding modern rock releases from Suzi Rawn and Aaron Walpole) and topped it off with the end of year release of the amazing new Harem Scarem album. Pete Lesperance was also responsible for his own Fair Ground album in 2006.

Just a side note in relation to producers - The age of the record producer is over. There were some amazing production efforts on various records this year (Toto, House Of Lords, Slamer, Wig Wam to name a few)...but most of these efforts were all in-house. Most bands these days produce their own albums in their own studios. It has left the role of producer for hire somewhat redundant - and I don't think that is an altogether good thing at all!
But - the costs of bringing in outside help simply outweigh the budgets available to record many of these albums, which is why we are left with a suspect sound quality on occasions.
Looking through this year's albums the only person that received multiple production credits (besides Harry & Pete) was someone that I would rather award a Worst Producer Of The Year title!

Honorable mentions - Mike Slamer for Slamer; Fredrik Bergh for Street Talk; Desmond Child for Bat Out Of Hell 3.

Past Winners: 2005 - Dennis Ward; 2004 - Fabrizio V.Zee Grossi; 2003 - Tommy Denander.


DRUMMER OF THE YEAR:
Simon Phillips (Toto)
Much as the compliments flowed for Steve Lukather both for his studio and like work with Toto - same goes for Simon. The Toto album had more groove and percussion than at any other record since Simon joined the and watching him live was inspiring.

Past Winner: 2005 - Daniel Flores.


BASSIST OF THE YEAR:
Marcel Jacob (Talisman)
Awarded for some truly superb funk and bass slapping grooves on the Talisman album. He is an underrated talent and the album was made even more special by the fact Marcel also supplied much of the guitar work.



The Welcome Back Award: *TIE* - FM, Starcastle, American Angel, The Police, Van Halen, Ratt, Lillian Axe.

The 'Just Release The Bloody Thing Already' Award: - Guns N Roses, Lec Zorn, Black N Blue, Hardline - Same old faces sadly....shit or get off the pot folks!
Previous Winners: Guns N Roses, Lec Zorn, Black N Blue, Nelson, Hardline, Paul Stanley, Teer, Zion.

The 'Guns N Roses' Most Changes To The Scheduled Release Date Award: Guns N Roses - Taking out their own award (again). Too easy, too obvious!
Previous Winners: Def Leppard, Cheap Trick & Black N Blue

The 'Holy Rotating Lead Singers Batman' Award: Survivor and Van Halen - One band is moving forward, the other going back. Both need to make up their minds and stick with it!

The 'Gene Simmons' I'll Flog Anything Award: George Lynch - is now taking enrollments for his Guitar Dojo course! WTF is Guitar Dojo? In Lynch's own words "Inside the Dojo, Sensei George Lynch provides a gripping collection of never before seen instruction as serious guitar disciples are taught and trained through exclusive video, tab etc etc...and one on one dialogue with the Sensei." Right-o then!
Previous Winner: Gene Simmons.

The 'Best Interview Of 2006' Award: Sammy Hagar - A good natured and friendly interview and answers to all my questions. If you haven't read it yet - do it!
Previous Winners: Marcie Free, Steve Lukather.

The 'Somebody Get Me A Spin Doctor' Award For Best Piece Of Self-Serving PR: Queensryche - Sensational headline - the band were arrested while going through customs in Europe! No, one of the stage crew gave himself up to police for carrying a prop gun into the airport. Bit of a difference there guys!
Previous Winners: Sebastian Bach, Van Halen, Fred Durst

The 'Vince Neil' Best Drunk On-Stage Antics Award: Vince Neil - Can you believe he is back for more?!! When will it end? This time he was so drunk at a solo show, he fell off stage and was replaced by John Corabi. Yes, replaced as vocalist at your own solo show. How embarrassing! Vince's retort in a following interview? "Whoopie-doo!" Pure class, eh?
Previous Winners: Jani Lane, Jani Lane, Vince Neil and Sebastian Bach.

The 'Frankie Sullivan' Lawsuits-Are-Us Award: Meatloaf / Jim Steinman - Old friends go head to head, but then work it out behind close doors anyway. Very gentlemanly of the pair.
Previous Winners: The World Vs SonyBMG, Frankie Sullivan.

The Honesty In Interviews Award: Eddie Money - On David Lee Roth or Sammy Hagar? "David Lee Roth. You know, he's had a lot of troubles and an ego bigger than a [expletive] house. I also feel sorry for the guy. Maybe I like David Lee Roth because he reminds me of myself."
Previous Winner: Jamie St. James.

The 'Manowar' Worst Band Promo Picture Award: Jaded - Fine band, not the best pic I have ever seen!



The Best Back Flip Without Actually Stating A Reason Award: Sebastian Bach - Initially refusing to do any website interviews to promote his Australian tour, the singer relented when convinced that there is bugger all print media in this country that is still interested in him.

The Most Insane Website Rant Award: Michael Schenker - No contest really - the guy needs to check himself in and get well.

The I Used To Be A Rockstar But Now I'm Peddling Porn Award: Eddie Van Halen - When he wasn't jamming at the House Of Flowers, Eddie was hosting porn parties and supplying 2 new instrumentals for friend and adult movie director Michael Nimm.

The 'Henry Lee Summer' I Wish I Had A Girl Lawyer Award: Henry Lee Summer - Henry takes out his own award for this, it's first appearance...this awards goes to Henry for his DUI arrest, smashing into some cars and then resisting arrest.

The 'Life's A Bitch' Buy Our Records But Not Our Teeth Whitening Products Award: The Gioeli Brothers - Who continue to be roasted and investigated in regards to their free-trial consumer goods fulfillment company. The brothers were last seen fending off cameras from a TV station's consumer investigation. Just search 'White OverNite' and you'll see it only gets worse.

The 'This Bud's For You' Dave Bickler Award: Terry Ilous - busy recording vocals for Wrigley's DoubleMint chewing gum in 2006.

Most Likely To Find Themselves On The Country Music Channel in 2006: Bon Jovi - One great rock record and then it's over to country?? WTF?
Previous Winner: John Waite.

The Best Website Award: MiniNova (www.mininova.com) - just one of the many torrent sites out there - something which continues to cause debate in regards to album and music available to pirate - but I love the TV show downloads!

The Most Likely To Release A Live Album or DVD in 2007 Award: Shaw/Blades, Masterplan, Wig Wam, Toto, John Waite, REO Speedwagon, The Police, The Who - more random guesses!
Those nominated last year - Toto, Inxs, Bryan Adams, Queensryche, Eddie Money, Dokken, Tesla, Metallica, Masterplan - none of which actually released either a CD or a DVD. Good effort (not) I think!!

The 30 Minutes Short Awards For Least Amount Of Music On A CD: Demon Angels and Bang Tango for their minimilst efforts.

The 'GWAR Make It Stop Award' For The Most Unnecessary CD: Billy Idol - What was he smoking when he concluded that fans would enjoy hearing him sing Frank Sinatra style on a Christmas CD??

Hit Me Baby One More Time Award: Poison's Bobby Dahl for socking it to Bret Michaels in the leg with his bass. Nice!

The Open Letter To Fans Who Could Care Less Award: Guns N Roses frontman Axl Rose and former manager Merck Mercuriadis for trading off with individual open letters to fans. Guys, we could care less. Just release that bloody record.



ALREADY REVIEWED OR ADVANCE COPIES RECEIVED:
Masterplan have stuck to the script for their new release, picking up where they left off, with the obvious change in vocalist. Mike DiMeo does an admirable job, but I can't help the overall song quality doesn't match that of the two Jorn fronted albums. Hard call mind you, and there is still a few definite gems on here. Very good, but the last album scored a 99 with me, so beating that was always going to be hard.

Kelly Keagy has changed things up a little, but delivered an album within expectations and has lived up to them too. Thoroughly enjoyable release with a few seriously killer songs and a bunch of other great ones. Definitely a highlight for the year.

Norway delivered some good songs, but not a great sound, so it will be hard for this album to rate overall at the end of the year. The songs might though.

Oliver Hartmann hasn't quite reached the heights that his debut did and not as many stand out songs either, but that was always going to be a hard ask. Still, the album is still very cool and some songs will rank highly at the end of the year.

Danny Vaughn's new album isn't instant, but gets better each listen and it's great to hear him signing with that hard edge, rocking musical base. Time will tell how this ranks at the end of the year.

Pride Of Lions have included several songs on their new album that will definitely rank highly at the end of 2007. More AOR classics, but a couple of fillers too. Fans will love it, others will remain unconvinced.

Last Autumn's Dream continue on their quest to be Scandinavia's most consistent AOR act in delivering another high class release, albeit a little more guitar driven than the last record.

Dante Fox will be vying with several others for the best female fronted album of 2007, but will be hard to beat with this mature slice of melodic hard rock that sees them grow in leaps and bounds from their last release.

Night Ranger will definitely be up there at the end of the year for me, but I can't help but think the in your face style of this album and the modernization of the band's sound will see some disagreeing with me. I love the album - aide from maybe 1 or 2 fillers - and think it is a great addition to the band's legacy. Updated and surprisingly contemporary, the guys still know how to deliver.

Shaw / Blades show their true class with one of the best covers albums I have heard. Simple, harmonies everywhere and well produced - but most importantly, the guys picked out a great selection of songs to cover. Perfect for their sound and style.

Martie Peters has updated his sound to a more modern and guitar heavy feel. It will be interesting to see what the reaction is to this, but the music is still unmistakably Martie and melodic, so I'm sure most fans will be happy.

Brett Walker's debut album is an all time AOR classic for me and subsequent albums have been enjoyable, but not quite as rocking. The newest is very pure in it's sound and it's great to hear Brett sing anything, but the record is very laid back and very soft, in the same vein as his last album.

Sinner have delivered a very straight ahead European hard rock record. Not bad, but not killer....just ok. Looks like Primal Fear might have to do the goods for Mat this year.

Anberlin might just have one of the best modern rock records I have ever heard on their hands. A fantastic slice of high power but very melodic modern rock with a monster sound and very commercial appeal.

Threshold look to have come up with another winner too. Their progressive rock record is more melodic than the last one and seemingly more accessible also, but just as challenging musically and seriously heavy in places. To be honest – I am blown away. This is a huge record and expect a major review.

Magnum are a band that based on past releases, should land themselves in the Top 10 anytime they release an album. I love them, I love Bob. I want to like this new album so much, but for me they have failed to live up to their potential. Again we get the same style of album as the past 2 albums and again we see Tony Clarkin concentrating on writing slow to mid-tempo songs. Biggest disappointment - no huge choruses. Magnum are famous for their anthemic glorious choruses, but that is a thing of the past.


STILL TO COME:


AOR / MELODIC ROCK: (Grouped together.)
Highest profile albums due for 2007: Journey, Two Of A Kind, The Ladder, Magnum, Redrum, Dogpound, Stan Bush, Los Angeles, Indigo Dying, 7th Heaven, Air Time, Biloxi, Blanc Faces, Joe Lynn Turner, Danger Danger, David Readman, Eclipse, Foreigner, Frederiksen/Denander, Heartland, Eddie Money, Queen + Paul Rodgers, Liberty & Justice, The Hooters, Talon, Terry Brock, House Of Shakira, Loverboy, Places Of Power, Robin Beck, REO Speedwagon, Steve Lukather, Tall Stories, Tramp's White Lion, Urban Tale, Styx, Pleasure Dome, Scrap Metal, Crystal Blue, Line Of Fire, Jimmy Barnes, Khymera, Poley/Rivera, Von Groove, Wig Wam, Asia, Mecca, Newman, Lec Zorn, Robert Fleischman, Brett Walker, Michael Kiske, Dare, Boston.


Journey...yeah, let's get straight to the biggie! You all know that the anticipation and expectation behind a new studio album is going to be huge. In fact, bigger than huge. But we'll have to wait for early 2008 for this I think. First up the band have another idea. This is not yet set in stone, but there is an idea to get together before mid-year and re-record some of the band's classic songs. Yes, you read correctly. 2 new Journey albums in the pipeline if this idea comes to fruition, although at this stage it is not yet guaranteed. As with everything to do with the band's back catalogue of tunes, Steve Perry must first sign off on this idea.
As stated earlier in this feature, the re-recording one's hit songs (especially with a new singer) will trigger debate among fans, but I have heard Jeff record 4 classic Journey tracks in the studio himself and he really sounds fantastic and very much at home, so I have no reason to doubt this record will be amazing and a fresh and interesting alternative to the originals (which obviously will never be replaced or overtaken).
The on to that all-new studio album - the one everyone is waiting for. Will it be released this year? Not if the re-recorded hits album comes together. The new album should be recorded later this year, but will likely be held over for an early 2008 release. We'll know more about this by mid-year.

The fans long for a true classic and the band (with new frontman Jeff Scott Soto) knows they must deliver a classic. I have no doubt this could be the band's best release since the 80s.
I don't want to hear any talk of Soul Sirkus, the guys know what fans want to hear. It will be a true Journey album without doubt.

Two Of A Kind is a project featuring two female lead singers, formed by Terra Nova's Fred Hendrix. Interesting concept and as long as the production quality is there, it should prove to be an interesting release in a year where several female fronted albums show promise.

The Ladder is an album I had no major expectations for, but I really like the sound of the preview track featured on the site earlier. If Steve Overland can return to deliver some more energetic classic AOR, the The Ladder will be very worthwhile indeed.

Redrum should be nothing more and nothing less, than a good old fashioned melodic hard rock release featuring the vocals of Michael Bormann.

Sweden's Dogpound showed some melodic brilliance with their last album, but need to ensure production is top notch and there are no fillers for their new album to make serious inroads with melodic rock fans. I'm siding with the band on this, I think they can do it.

I have already heard one track from the new Stan Bush album and was blown away by it. Now there is 4 samples available....if the rest of the album can match that and the sonic production quality of the last studio album, then Stan will have a major album on his hands and perhaps the best old-school AOR release of the year!

Los Angeles is another new project, this time featuring the vocals of Italian singer Michele Luppi. This is a melodic/AOR project that features Tommy Denander and Fabrizio Grossi too. A great voice, but TD and FG rarely change their guitar/production styles, so this could work well, or sound completely stereotypical and unoriginal. I don't mean to sound harsh there, but it will need to be something special (besides the vocals) to be considered fresh and inviting.

Same goes for Indigo Dying. This is a female fronted project by Fabrizio Grossi. I know many of you out there are completely over Grossi's production style and sound and I'm with you on that. It will all comedown to the girl's voices and the likeability of the songs featured.

7th Heaven are a US band that have released a covers album preceded by a 2CD set that ran the gambit of styles, but they are best known and liked for a pop/rock take on Def Leppard's general sound. A new vocalist and a couple of years between releases has given these guys a new lease on life, so this could be a surprise package depending on the songs written and the style taken. One to watch if they get it done - especially for those that dig high-tech American pop/rock.

Air Time is the partnership between Rik Emmett and Mike Shotton (Von Groove). But it was finished mid-last year and is yet to see a deal cut, so I'm not sure when this will be released. But as it said to be a return to rocking ways for Rik, it is certainly anticipated by me, although the style might not quite be a sample of Rik's 80s glory days as some might hope for.

Biloxi have delivered two solid albums and this will be their swan song release following the death of bassist/lead vocalist/founder Clyde Holly last year. I have no doubt the guys will do Clyde proud.

Blanc Faces delivered one of the best AOR releases of 2005, so expectations are high for the guys to follow that up this year. I believe they will work long and hard on it and a release won't happen until mid-year at the earliest. Production will be a big issue - their debut featured some classic songs, but needed more kick. I'm sure they guys learnt a lot from that experience, so this should be one to watch for 2007 if they get it done in time - especially for lovers of 80s American melodic rock/AOR.

Could it be true? Could Danger Danger actually release a new studio album with Ted Poley up front? There are plans, but as we all know, things run slow in the D2 camp, so I'm betting on a 2008 release for this. But, if they do get it done, expect nothing short of a classic! These guys know their way around the studio and always make a killer sounding record. And I don't think anyone will doubt the quality of the songs...

David Readman has been working on his solo album for sometime and with PC69 commitments already set for the year, I'm not sure if he will get this finished in time for a release later this year. But if so, this should be another winner for fans of melodic European hard rock.

Eclipse are still working on new material for an album to be recorded this year. This Swedish melodic rock outfit are all class, so I hope that they can continue the good work delivered on their first two records. Again, there is a small question mark over whether this will be finished in time for release this year. I hope so.

Foreigner is another biggie - in fact, one of the biggest and most anticipated releases of 2007. The new line-up is in place, has been thoroughly road tested and I am expecting a great hard rocking release from the band. I do expect a Top 10 finish for the band and anything less would be disappointing. They kicked my ass live earlier last year and I expect a killer record from the band.

Frederiksen/Denander is an album that just needs to get finished and released. More than a year alter than when it was expected to be released, this year will see two familiar and popular identities showcase their best work. The guys have worked together before on the Radioactive releases, so you know what to expect. All they need is killer songs. We all expect a great record.

Heartland are due up again and based on their last album and the one track I have from this new album - more classic melodic rock is coming your way! The voice of Chris Ousey is melodic bliss...

Joe Lynn Turner is busy working as usual - another solo album due in 2007 and I have no doubt that it will live up to the quality of the excellent Usual Suspects And Sunstorm releases.

Eddie Money has already released his new covers album independently, but a wider label release is due in March. I love Eddie...folks know that - but this is not one of the better covers ideas I have heard.

I wasn't sure where to categorize Queen. I guess under the melodic rock section is good enough. This is another of the year's major marquee releases, but I can't find myself getting excited at all - that is despite being a 20+ year fan of Queen and the guys also out on their own. I just can't warm to their idea of Paul Rodgers as singer. I just don't see him as best choice for the role. I'm interested in what the guys come up with, but anything too far removed from the classic sound will see them having a hard time selling it to fans. Bottom line - hugely interested in this - but not letting myself be too excited by it. Will wait and see - and hope to be proved wrong.

A long awaited new studio album from The Hooters is high on the agenda for many - me first and foremost! I love these guys and their live shows are amazing (at least the bootlegs are!). Can the boys recapture the magic from the past and can they still create studio magic? I think so, but I have been disappointed by big names in the past. For whatever reason, I am very confident this will be a class release - but just how good can it get??

Liberty & Justice are planning their new album - this time taking an acoustic twist. I'm sure the various singers hired will again make for an interesting release, but I hope they tone down the alternative/modern influences.

Talon appear back on track after a couple of years in the wilderness. They have all the potential to be an influential band in the MHR scene, I hope they can get this album completed and released.

Terry Brock had an integral part in making one of 2006's best records - now let's see what he can do with a follow up to his awesome solo debut. Will it be Slamer II or something a little different again? One of the more popular singers in this scene could deliver a classic, that's for sure.

House Of Shakira are working on their new studio album, which should their last album be any indication, will be yet another massive highlight for the year. Their sense of power and melody is rivaled by few and the harmonies are always amazing. I have very high expectations for this album and want an album nothing short of classic.

Same could be said for Loverboy. These guys have been in the game long enough, they know what they are doing and what fans want. Early indications suggest a return to their best form, but it has been many years since that time has passed! A lot of touring and extra time taken to write and record this album should be rewarded with a great album for fans. Expectations are high for this also.

Places Of Power is a new name, but old faces are behind it. Philip Bardowell and Bruce Turgon have teamed up to capture the best melodic rock possible in a classic Lou Gramm/Foreigner vein and I am pleased to say I have heard two songs already - which were outstanding! Foreigner fans should love this and should the song quality be consistent throughout, then this should be right up there at the end of the year.

Robin Beck is a smart lady. She's hired those responsible for one of the best records of 2006 to back her new solo album - so expect something powerful and melodic - just like the last House Of Lords record. This could be one of the best female fronted albums that I have reviewed on the site to date, I'm looking forward to hearing the results.

Like Loverboy, REO Speedwagon has taken their time with this new album and I hope that those efforts are reflected in the results. This really could be a banner year for melodic rock - if all albums live up to expectations. I think REO know their strengths and I hope they have played up to those. Another album I anticipate with enthusiasm.

Steve Lukather is currently recording his new solo album in LA and says he will finish it after the next leg of the Toto tour. He has told me a little of the details behind the record and it has me very excited. I love his debut - a definite classic - but Luke's other solo records have been a little hit and miss - and very diverse also. I think this album can capture that loose, live, diverse feel Luke loves, yet contain it all within a cohesive release. This could be an excellent sequel to last year's Album Of The Year!

Tall Stories return with an album of remastered material original recorded in the early 90s. Never released as the band's sequel to their cult debut, it will be good to hear this finally now. Whether is sets up the band to return on a more permanent basis remains to be seen.

Tramp's White Lion were all set to release their first studio album in the first half of this year, but I am no longer sure of the ETA. What I do know is that Mike was very enthusiastic about this material, set to return to the glorious style of the band's classic 80s material. But - can that be done without Vito? I hope so.

Urban Tale are another band that have suffered a line-up change, but since then have been working on new material. I have heard 4 demos from last year and think the guys are on track to deliver another first class AOR album and this (if finished in time for release this year) will be another pure AOR highlight.

Styx are about to take a break after their recent live album. I'm not sure of their touring plans, but I would expect they will do some songwriting this year in view of releasing a new studio album sometime next year. I don't expect an album out this year.

Pleasure Dome is a project featuring the guys from Shotgun Symphony/The Way and vocalist Ted Poley. Only recently has it come close to completion, so you will see this finally released this year. As per usual with these guys, don't expect commercial melodic rock, but rather something with melody, but left of center. Could be one of this year's more eclectic releases.

Scrap Metal is the new Kelly Keagy, Gunnar Nelson, Mark Slaughter project. The guys have a few demos under their belt and more songs on the way, but I'm not sure anything will be completed in time for release this year. An album is planned and I'm sure it will be very highly anticipated, but we might have to wait a bit longer for this.

Crystal Blue were supposed to be busy recording a new album, but seem to have disappeared off the radar. The guys delivered a pretty cool record last time around, but perhaps 2007 won't be the year for the follow up.

Line Of Fire made an instant impact with their debut in 2005 - making the Top 10 for one of the year's best debut albums. They are back at work again now recording the follow-up, which I expect will continue the band's momentum in making an impact in this scene. Their Journey style melodies and hard hitting approach make for a very refreshing sound.

I'm not really one to anticipate any Jimmy Barnes album anymore...the recent output has been dreadful. But in 2006, Jimmy hooked up with Glenn Hughes to write songs for this new album and I believe up to half the album could feature Glenn as co-writer. So this definitely gets my attention and perhaps it could see Jimmy return to a solid rock footing that he has failed to achieve in recent years?

Khymera's debut was good - but the follow up was great! Adding Dennis Ward as vocalist was a master stroke and turned the band into a more direct melodic rock/AOR outfit. So the third album is definitely anticipated and is due sometime mid-year. Where the guys will draw the tracks from is important, as great performances are nothing without great songs. One to watch for AOR fans.

Ted Poley and Vic Rivera already worked together as a team on Ted's solo album, so the Poley/Rivera moniker will more or less be a sequel to Ted's cool solo record. Expect better and bigger production values and some more great melodic songs. Can they top their 2006 performances? Sure!

Von Groove is another band you wouldn't put your money on as far as betting whether they will release a new album this year. My money says no, as this one has been in the making for 2 or 3 years now, so why should 2007 be any different? I've been in touch with the guys and haven't heard any album updates, so don't hold your breath.

Wig Wam are responsible for 2 killer albums in the last couple of years and are writing for their third album already. If they get it ready in time it will surely be a contender for Top 10 - maybe even Top 5 finish for the year. These guys are a great example of classic melodic rock with all the trimmings we used to get and the fun factor included. I know this along with Gotthard will be two of the most anticipated albums out of Europe this year.

Asia are back and are touring, but will they get a record done in time for release this year? I'm not sure to be honest...I know will come, but will touring take precedence over studio time? And can the guys recapture their past glory? Wetton and Downes seem to come close on their last record, so this is definitely possible. I think perhaps there will only be a Live DVD this year and a new studio album next year.

Mecca is one band that we have all been waiting for after a perfect debut. In comes Bobby Kimball for Fergie and Tommy Denander on guitars. I love these guys to death and hope they can nail it again this time around. I have reservations about it living up to the expectations from myself and other fans, and truly hope they can come through with the goods. It should be an AOR highlight for 2007.
Then there is the possibilities of a live album and re-recording the debut that the new line-up has been talking of. Interesting, although I am not sure why anyone would contemplate re-recording that killer debut. I call that a no-win situation. The band would be better off playing all the songs live and recording/releasing that.

Steve Newman has all but completed work on his new Newman album, so the excitement can begin to build for this album, which will hopefully continue on where Heaven Knows left off. The last record was I think Steve's best, so there is a lot to live up to, but he is now an independent artist, so the results will be interesting!

Where do I start with Lec Zorn? A great AOR album has been sitting gathering dust for I don't know how long now. Just release the bloody thing! Well, good news is that it is due mid-year (ish) and features some great pure 80s AOR. But, to be honest, I can't help but think that the boat has been missed on this one - it should have been released 2-3 years ago. With the scene as it is now and growing ever smaller, the chance here for success has diminished.

Dennis DeYoung says he is working on a new rock album - his first for many years. This is bound to get folks excited and it will be interesting to see if he can deliver as promised. That great voice of his is certainly a versatile instrument, but rocking is where his fans would like to see him at. I remain unsure if it will be completed in time for a 2007 release, as Dennis is not one to rush these things.

Robert Fleischman has promised a couple of new records - one an AOR release and the other more experimental. One is already earmarked for release shortly, and looks to be a diverse melodic rock album. One for fans yes, but a highlight I can't say for sure.

Michael Kiske has announced another unplugged style release for this year, so I don't expect anything from that as the last one really didn't appeal at all. Judging by reviews and comments across the press, the verdict was almost unanimous. What I am definitely excited about though, is the prospect of a new Place Vendome release! Now that was a huge debut in 2005, so I'm looking forward to that already. I am not sure however, if it will come up on 2007 or early 2008.

One normally would not try and predict a release date for a new Dare album, but there is definitely hope that 2007 will see that happen. Will Darren Wharton finally fulfill his continual promise to plug those guitars in, or will the band continue to stick to the same pace of the last couple of albums? Personally if they can deliver anything like the debut or Calm Before The Storm, it will be a major player in the end of year lists.

Boston? Nah, I know there is talk of work on new material by Tom, but there' no way I expect a new album this year.

Ramos has enlisted the help of a new vocalist and the AOR talents of Eric Ragno, so this could definitely be a very interesting album and I look forward to hearing this.


What possibly won't be released in 2007: Journey (all new), Terry Brock, 7th Heaven, Air Time, Danger Danger, David Readman, Eclipse, Talon, Styx, Scrap Metal, Crystal Blue, Von Groove, Asia, Lec Zorn, Boston, Tramp's White Lion.

Predicted Best AOR/Melodic Roc Releases for 2007: Stan Bush, Blanc Faces, Foreigner, Frederiksen/Denander, Heartland, The Hooters, House Of Shakira, Loverboy, Places Of Power, The Ladder, Robin Beck, REO Speedwagon, Steve Lukather, Urban Tale, Line Of Fire, Khymera, Poley/Rivera, Wig Wam, Mecca, Newman, Dare...and if released - add Journey, Danger Danger, Eclipse, Talon, Von Groove, Tramp's White Lion, Terry Brock, Ramos and David Readman to the list.


HARD ROCK:
Highest profile albums due for 2007: Dokken, Gotthard, Guns N Roses, JK Northrup, Cornerstone, Pick Cream 69, Aerosmith, Alice Cooper, Hardline, Jaded Heart, Hughes Thrall II, Street Legal, Vince Neil, Uriah Heep, Montrose, Black N Blue, Burning Rain, Hodson, Heavy Pettin', Howard Leese, LA Guns, Martie Peters, Motley Crue, Million, Rob Rock, Road To Ruin, Royal Hunt, Scorpions, Soul Doctor, TNT, Treat, Sebastian Bach, Poison, Man-Raze, Razorback, Whitesnake, Def Leppard, AC/DC, Place Vendome.

Dokken promise to return to their most loved "classic" sound on their new album Lightning Strikes Twice. That sounds great and I hope they do, but I'll believe it when I hear it. Don has made this statement a couple of times before and while the last album was cool, it wasn't the band's classic sound. Can they even do that without George Lynch involved?

Gotthard are the current masters of their domain after a triumphant return with a new line-up and the great album Lipservice. Can the build on this momentum and even top the last studio album? If they do - a Top 10 finish for Album of 2007 is guaranteed....ok, ok....Top 2? Is that ok with you Gotthard fanatics??!! Yes, I know there are still some that feel Lipservce should have scored a 100 here, but let's see what Domino Effect has on offer shall we?!

Who in their right mind would put money on the Guns N Roses album Chinese Democracy actually being released. March we are all told - don't hold your breath folks! I'm already working with albums due in April and I haven't seen any evidence this album will arrive in March. With GNR you'd be wise to make a 50/50 bet that the album will appear at all in 2007. I said about 2 or 3 years back that it would be 2008...stated somewhat in jest, but perhaps accurate??

JK Northrup has been working long and hard on his new album and I have the expectation that it will be his best effort to date. And I'm hearing whispers of another possible JKN collaborative effort that might appear later in the year. Now that sounds like a definite winner also. 2 for 2 in 2007 for Jeff?

Cornerstone are due to hit CD stores with their anticipated new opus in late February. As always, big things are expected and I really hope the guys can deliver their best to date. The last album, in fact - all their albums have been strong to date - now let's hear a real classic!

Pink Cream 69 is one of the most anticipated new European hard rock releases of 2007. Everyone knows what these guys are capable of and if it all comes together, this should be another Top 10 contender. You know it will feature a monster production, let's just hope the songs kick as much ass.

Aerosmith is an interesting one. I'm not sure how much the general public care anymore to be honest. Nothing short of a classic melodic hard rock album will get these guys any more attention than the diminishing amount they now attract. They've done blues, they have done contemporary, they have done the live album and compilation trip to death. No more! Let's hope for something like Pump or Get A Grip. I'm not at all confident though and suspect this will get bumped to 2008.

Same goes for Alice Cooper. His last album suffered from very average production after trying a few different styles over the last few records. Where to from here to keep it fresh and interesting, yet familiar at the same time? Cooper is a class act, no doubt, so let's see what he can deliver with that kick-ass band of his.

It has already been way too long a wait for the new Hardline album and I'm not confident of this being released this year. From what I hear - everyone is waiting on the Gioeli's to get their parts done. Johnny can deliver a cracking performance for the Axel Rudi Pell album and sing on another for Accomplice, but not on his own record? I don't get that...whether this gets done this year or not, who knows. I say not. There must be other issues involved.

Jaded Heart could just as easily be in the melodic rock listings as here in the hard rock section. They are both and again, I'm expecting big things from these guys. They chose a great new vocalist and their first album with him sounded a million bucks, it only lacked a couple more killer songs. I expect that will be the focus for the new album and if all elements are combined, this should be an absolute winner!

Hughes Thrall II is another album that doesn't really fit into any particular genre, due to the diversity of music the guys involved will no doubt deliver. This is another album that has been promised for sometime, so I'm not convinced it will finally arrive this year, but I am very hopeful. How does one follow up a cult classic some 24 years since the original? There's only 1 way - with killer songs...will this deliver? The expectation from fans is very very high, so I sure hope so.

Street Legal have been away a long time after delivering a great European hard rock release. A new line-up sees them return this year, but can they make up for lost time in an environment now crowded with bands just like them? I think they might just have the class to do so.

Interesting to see Uriah Heep back in business. I guess many will have no expectations from this album - just hoping for a quality piece of work, so after so many years, the guys have a good chance to deliver something memorable I think.

Vince Neil and Motley Crue are both working on new releases, but which of the two is serious about getting new material finished? I think Motley will take more time and release something in 2008. So that leaves Vince - can he work long enough sober to get a decent record in the can? His debut kicked serious butt all those years ago, but since then expectations have fallen. Can he put his solo name back on the map? I'm not sure...

The new Montrose album has been in the works for 2 years now, so this is another title I do not expect to see released this year. That said - it could pop up next month for all I know! If it does, I expect a solid album - especially given the vocalists involved (Hagar, Eric Martin, Keith St. John...). Albums using multiple vocalists are hard to make brilliant, this one has a better chance than most.

Much like Guns N Roses, anyone putting money on the Black N Blue album getting released is kidding themselves. And the Z Records site is even taking pre-orders! Forget about it...I don't see this album getting done anytime soon.

Same goes for Burning Rain unfortunately. Long stated as being planned, but Doug will simply be too busy with Whitesnake this year to commit time to getting a new BR album done. You have been chance of the Keith St. John solo album getting recorded.

Speaking of Whitesnake - this could be very interesting. Will the band get it recorded this year? Yes I hear, but completed and ready for release by the end of the year? Not sure about that...

Hodson's second album will be anticipated as the first showed great promise without delivering a knockout blow. Another album that has been in the planning stages for sometime, so whether it gets done this year is reason for debate.

Heavy Pettin' return with a new studio album this year, but my mind is not convinced that the new album will see the light this year. 50/50.

Howard Leese has been working on his solo debut for a couple of years now and I'm confident this will be released this year, even with work still continuing on it as I type this. Some groovy guest vocalists have been lined up and it is hoped that one very special guest will make an appearance! Looking forward to this when it does arrive.

LA Guns frontman Phil Lewis said the band would not do a new album until they got a decent budget (as the last album featured some great songs, but sounded horrible). I hope this is the case, as I always look forward to anything featuring Phil. I hope that legal arguments over the name with former guitarist Tracii Guns (rumored to be auditioning for WASP) can be settled.

Million aren't a new band by any stretch, but they are still winning over new fans with each release and their last one was so far ahead of their previous releases. It was great - can they do it again this year? I believe so - so watch for this one to be a hard rock / melodic metal highlight.

Rob Rock is as reliable as Axel Rudi Pell. Always delivers. This year will be no different.

Road To Ruin is one project that looks very interesting on the surface. Featuring one of my favourite European vocalists in Matti Alfonzetti and members of Lion's Share and Glenn Hughes/Great King Rat, this project has huge potential. But the guys involved all have tendencies to experiment....I hope they don't do this too much. Expectations are high - I don't want to be disappointed.

Royal Hunt are in the planning stages for a new album later this tear - said to be more epic in nature. Very cool indeed! But, please let it be without needless instrumentals. I dig the band's output with John West, but the guy is such a monster singer, there is simply no need for stand alone instrumentals. Save the widdily-diddiling for extended passages within existing songs.

Scorpions are hold up in LA with producer Desmond Child and have been since late October. After the last album returned to form, one would expect nothing but a classic Scorps monster, but comments from the band about contemporary sounds has me very worried. They tried this once and it failed miserably. The guys need to stick to the script and deliver something fans are all expecting, or risk being burnt at the stake.

Soul Doctor have a set script now and I don't expect that they will deviate too much. Expect something very similar to last year's release.

TNT is one of the big one's for 2007 as far as eager fans awaiting a result of their vocalist change (to Tony Mills). What will Tony bring to the band and will the album match the brilliance of My Religion, be something new and special all together, or a little bit patchy such as the last album All The Way To The Sun.

Treat are said to be at work on a new studio album, following up the two new tracks included on last year's career spanning compilation. A classic Scandi-melodic hard rock album would be very nice - especially given that the region of Scandinavia is delivering such a fine array of releases in recent times.

Sebastian Bach has all but completed his long awaited solo album, but in his words, it is currently being delayed by politics of this business and getting a decent record deal. I have no doubt whatsoever that his solo album will deliver everything the Skid Row albums with him haven't. Expect a monster - at least that's what I feel should and will be delivered.

Any hope of Poison making a classic album in 2007 have been dashed with the news that their next release will be a covers album. Covers from Poison is definitely not what I want to hear and I have zero expectations for this release. Perhaps then I will be surprised at the end result?

Man-Raze is Phil Collen's side project from Def Leppard. The 4 track EP shows definite promise, but with Phil tied with a new DL studio album this year and then more touring, I do not expect this to be released.

Speaking of Def Leppard, I don't know how to feel about this one. A menacing album says Joe Elliott. Ok, that sounds great - but really, how menacing can DL be in 2007? The overall fan sentiment is for something like Pyromania to be delivered. The band tried the super slick (with X) and it didn't sell (sadly, as it was a great album) and then the covers affair sold even worse (except in the USA where it did ok business).
So I'm hoping the band really deliver a rocking, rowdy, fan pleasing affair. Will I get an advance copy? Arrgh...don't even go there!

Razorback features another of my favourite European singers - Stefan Berggren (Snakes In Paradise) - and their debut was great. The follow-up was awful...horrible... Why they changed the blueprint I'll never know, but as expected (well, hoped at last...), the guys are returning to the sound of that debut for their new album. Dare I get my hopes and expectations up??

Steve Grimmett is also promising a new release this year. I have no expectations here, but hope that Steve has a great set of songs planned. Fans will certainly be pleased to see a new album.

AC/DC? I have given up trying to guess when this will come out - but there is now rumors they are inside a recording studio. Watch for the new album (whenever it comes) to be their finale/farewell release.


What possibly won't be released in 2007: Guns N Roses, Aerosmith, Hardline, Vince Neil, Montrose, Black N Blue, Hodson, Motley Crue, Man-Raze, Whitesnake, Burning Rain, AC/DC, Hughes Thrall II, Street Legal.

Predicted Best Hard Rock Releases for 2007: Gotthard, JK Northrup, Cornerstone, Pink Cream 69, Jaded Heart, Hughes Thrall II, Street Legal, Howard Leese, Million, Road To Ruin, Royal Hunt, TNT, Treat, Sebastian Bach, Whitesnake, Def Leppard...and if released, add Hardline, Hughes Thrall II, Street Legal, Whitesnake and Montrose to the list.


MELODIC & HEAVY METAL:
Highest profile albums due for 2007: Megadeth, Metallica, Bloodbound, Allen / Lande, Judas Priest, Primal Fear, Ozzy Osbourne, Sinner.

Megadeth pushed the release of their new album into 2007 and I believe the guys have set this up nicely to be quite a success at retail (for a metal album). Everyone is behind this it seems, so it is only down to Dave Mustaine making sure he has the best set of songs possible. I think they'll do well with this album.

Metallica have a lot to prove - the last album sounded terrible and was received badly by the majority. But, the guys know their craft like few others, so expect a big comeback. Will it be too late for the guys, or will all be forgiven?

Bloodbound will continue to make waves in Europe and I see this new album as being something that will only drive their stakes in the game higher. They look frightful, but you can't deny the quality of the debut and the talent of the band, so watch for the new album to be even better.

Allen / Lande is perhaps my most anticipated light metal release of the year. And perhaps that of many other readers. The debut was fantastic - everything one could hope for in a melodic metal / hard rock release and the response from readers was almost unanimous in agreeing with me. I went as far to name the release Album Of The Year for 2005, so can Jorn Lande, Russell Allen and Magnus Karlsson do it all again - or even better even? You better believe it!

Judas Priest are back again this year with an album that should continue on where Angel Of Retribution left off. That was a solid return, but not all were convinced, so this time around the guys will be expected to nail it.

Primal Fear have never disappointed, but their new label will be expecting them to deliver a melodic metal classic, so here is hoping this will be one for fans of European metal.

Ozzy Osbourne is due for a new solo album this year if he gets it done in time. It seems Zakk Wylde is wisely more involved in the writing on this one, so perhaps we will get an album worthy of sitting alongside Ozzmosis and No More Tears. It definitely needs to be a vast improvement on the last album though.


PROGRESSIVE / PROGRESSIVE METAL / PROGRESSIVE HARD ROCK:
Highest profile albums due for 2007: Threshold, Dream Theater, Circus Maximus, Rush, Power Quest, Platitude.


Obviously there is a lot of progressive stuff due in 2007, but to look at the highlights from a melodic perspective - these are the releases I believe people will be talking about on this site -

Threshold is probably the one I am most excited about and it is not far away from release! I am new to these guys - I still only have their last album, but man, that was the best melodic progressive thing I have heard since Images And Words. Can't wait for the new album, after which I am going to start going backwards into the English band's catalogue.

Circus Maximus was another fantastic debut in 2005. Surprising that these guys came out of Europe, especially when their sound mirrored Dream Theater pretty closely. The European community await this one and if it is as good as the debut, you can expect American fans to start taking notice too.

If Threshold is number one, then Rush are equal billing in the anticipation stakes. The only reason they aren't the most anticipated for me is that the last album was mastered so badly it ruined the experience of the album for me. Hopefully this one won't be too loud and the songs will have the energy of classic Rush. The band's fan base will eat this up regardless.

Power Quest have a few albums under their belt, but continue to build on their stature as one of the UK's best progressive melodic metal bands. A new album this year will place them into a pool of heavy competition, but based on the last record, they should be able to swim with ease.

Platitude is one of the surprise packages of last year and I truly am exited to hear another record from these young kids. I hope the reviews from the last album help them get their direction and sound perfected. If they can, a Top 20 finish at the end of the year is almost guaranteed.

Dream Theater have signed a new deal and promise a classic. I sure hope so, I have kinda lost interest in them over recent years. I'm not blown away by the thought of this new album – only 7 tracks and 1x 25 minutes long. I would rather 10 x 5 minute songs – 10 different hooks and riffs to enjoy. We shall see.


MODERN ROCK / MAINSTREAM:
Highest profile albums due for 2007: Anberlin, Saliva, Fall Out Boy, Avril Lavigne, Velvet Revolver, Mitch Allen, Ra, Simple Plan, Emerson Hart, Butch Walker, Toby Rand.


Once again, there are plenty of modern rock releases coming our way and some we still don't know about. But from the perspective of a general melodicrock.com reader - I recommend the following to watch -

Anberlin delivered one of the best and most melodic modern rock releases of 2005, so expectations are very high for this new album due shortly. The guys are as contemporary as the next modern rock outfit, but they have this knack of adding extra hooks and the lead vocals are extremely melodic - something a lot of modern rock bands miss.

Avril Lavigne is readying her third studio album with a promise of delivering a more fun album - such as her debut. I like both records - the last one showed some great maturity, so a mix of both would be nice. Obviously she's a super commercial gal and not for everyone, but you can't deny that she chooses good people to work with - ie. Butch Walker, who is again on board for this record.

I used to love Guns N Roses and the thought of the core band resurfacing was exciting, until they picked vocalist Scott Weiland. I just can't get into the guy and thought the debut Velvet Revolver album was dull. Some did not appreciate that sentiment and told me so, but a surprising number agreed with me. So with that said, I don't really have any expectations for their new album. I'm sure it will sell very well, but I don't see it doing anything for me personally -not when there is so much other great albums out there to heck out.

Mitch Allen is the occasional frontman for SR-71 and has been promising his solo album for more than a year now....I'm not even sure it will happen this year. But the guy is up there with Butch Walker for genius songwriting skills, so if it appears, it should be great.

Ra is another very melodic outfit that delivered a knockout modern rock album in 2005. Back now with a new label and new album on the way, this along with Anberlin will be my most anticipated modern rock release of 2007. A great singer and hooks everywhere should see this a definite highlight.

Simple Plan really broke through with their last album, despite the debut being the better album. So the pressure is really on them to deliver this time - commercially and critically. Can they do it? Not sure to be honest.

Butch Walker pretty much does whatever the hell he pleases and if fans come along for the ride, then great - if not, great too! Nice to be in such a position, but his production duties bankroll his solo career. What's in store for 2007? He has his new band 1969, who will release their debut later this year, but from early MySpace previews, I can't say that this excites me too much. And with no solo album in sight, it might not be a killer year for Butch fans.

Lead vocalist of Tonic - Emerson Hart has signed a solo deal with EMI and will release his debut late May. That might be an interesting listen, depending on the direction taken.

Toby Rand & Juke Kartel could be the big sleeper for the year and could be a big hit based on that wonderful song of his and a growing reputation for kicking ass live


POP / POP ROCK / WESTCOAST:
Highest profile albums due for 2006: Duran Duran, Eagles, Huey Lewis & The News, Justin Hawkins, Matchbox Twenty.

Duran Duran's return to recording and touring was great - I saw them live and they were impressive as ever - and the record wasn't too bad for a slice of slick pop rock. But they have now (as per usual) lost the plot. Strike 1 - Andy Taylor bails again. Strike 2 - they collaborate with Justin Timberlake for the new album. Strike 3 - pop/dance outfit Timberland are on board now to help. Sorry guys, my interest in this new album just dried up. Bring on a new Andy Taylor solo record!

The Eagles have struck a controversial deal with WalMart to sell their album exclusively. Interesting move, given the state of the industry, the target audience of Walmart customers and the possibility of other mass merchants deleting their music divisions. I guess sales results will prove whether this will work or not, but the big question is what can the band deliver after so many years in the wilderness. I don't doubt it will be something of quality - these guys are just too classy to deliver a turkey. Aren't they?

Huey Lewis & The News promises a new studio album this year. Well, Bob Seger did it in 2006, so why not Huey! I'm not sure of the timing for this, or if it will make the deadline this year. Again - no expectations, s it has been so long, but being a big fan of the band's 80s output, there is definitely some hope for a cool pop/rock record.

I'm not sure where to categorize former Darkness frontman Justin Hawkins. His solo album could pretty much deliver anything! British Whale is his new band, so who knows what bizarre take on rock n roll these guys will come up with. Not something I expect will make any dent in the Top picks for the year, but you never know...

Pop rock's purveyors of middle of the road feel good FM radio fodder Matchbox Twenty return in 2007 - if they keep it together. I loved the last album, very fine stuff from a maturing band that in my mind are getting better and less commercial with age. Rob Thomas knows a hit song and a cleaver hook, so I'm hoping this album can be completed in time for release this year.




The Best Of 2007 - Predictions


What albums will occupy the Top 30 list for the 2007 Album Of The Year?
2007 has so many possibilities - maybe more than ever before if everything gets released. These are the titles I think should stand out:

THE PREDICTED BEST OF 2007:
Kelly Keagy, Oliver Hartmann, Danny Vaughn, Pride Of Lions, Last Autumn's Dream, Dante Fox, Night Ranger, Shaw / Blades, Dennis DeYoung, Anberlin, Ra, Threshold, Circus Maximus, Rush, Platitude, Gotthard, JK Northrup, Cornerstone, Pink Cream 69, Jaded Heart, Hughes Thrall II, Street Legal, Howard Leese, Million, Road To Ruin, Royal Hunt, TNT, Treat, Sebastian Bach, Whitesnake, Def Leppard, Stan Bush, Blanc Faces, Foreigner, Frederiksen/Denander, The Hooters, Terry Brock, House Of Shakira, Loverboy, Places Of Power, The Ladder, Robin Beck, REO Speedwagon, Steve Lukather, Tramp's White Lion, Urban Tale, Line Of Fire, Khymera, Poley/Rivera, Wig Wam, Mecca, Newman, Dare.
If released, add Journey, Danger Danger, Eclipse, Talon, Von Groove, David Readman, Hardline, Whitesnake and Montrose to the list.

POSSIBLE TOP 20 FOR 2007:
Shortening the list even further - what could my Top 20 (or so) of 2007 be? It will be interesting to look back, but here goes:
Kelly Keagy, Night Ranger, Gotthard, Pink Cream 69, Jaded Heart, Stan Bush, Foreigner, Frederiksen/Denander, The Hooters, House Of Shakira, Loverboy, Places Of Power, Steve Lukather, Urban Tale, Poley/Rivera, Wig Wam, Mecca, Def Leppard, Newman, Dare, Threshold, Anberlin, Robin Beck.
and if released, add Journey, Danger Danger, David Readman, Terry Brock and Hardline.




The Year Ahead - General Predictions


Could Ted Poley have his best year ever - with a new Poley/Rivera album due, The Pleasure Dome coming up, a possible Danger Danger record and even a 4th record potentially in the works???

Will Steve Perry make a new solo album? No. Will Steve Perry make another guest appearance as he has done in the past 2 years? Yes.

Van Halen will get through their allotted 40 dates and then that will be it - no new material and no sign of when the next bout of activity will come.

Could ex-pat Rick Springfield finally return to Oz for that long promised live tour his fans (and I) have been waiting for?

Toby Rand & Juke Kartel's debut album will outsell and outshine that of Rock Star Supernova's - the band formed from the show Rand was booted from. Revenge is sweet.

The Police tour will be the top grossing tour of 2007.

Def Leppard will release their toughest rocking record since Pyromania.

Could Leverage be the next big thing in Metal out of Europe?

Who might just split up this year (maybe, possibly, who knows...): Rock Star Supernova, Guns N Roses, Velvet Revolver, Van Halen, Bon Jovi (on hiatus maybe?), Warrant.

Possible re-unions - Giant, the original White Lion, Mr. Big, Blue Murder, the original Dare line-up, and once again for good measure, or at least wish value - Rainbow, Little Angels, Damn Yankees.




Dickhead Of The Year Award


Oh brother. I debated whether to even put some of this crap online as it really is crap. Puerile, stupid, unintelligent, worthless drivel. But hey, I didn't write it, it is not my doing and people should be aware of who they are dealing with when tangling with this clown.
I am not even going to give him the satisfaction of naming him, but if you read through the 2005 Awards, you should recognize his handiwork. What a waste of oxygen, seriously.

There is plenty more e-mails, but why waste your time with his issues? Here are just a few for a laugh - posted in order of their arrival in my in box over the last 12 months. Congrats to our 2006 Dickhead Of The Year, back for more...

1) As for my past behavior, I am sorry. I think I'll pass on the ass kissing...thanks anyway.

2) Don't get your panties in a bunch Andrew. Lighten up. I have no hatred for you or anyone else.

3) ....Hmmm...kiss Andrew's ass or be banned for good. ...SCREW YOU!!!! You're lucky you're Down Under Harry Potter.

4) Pssst...here's a little secret Andy. I'm already IN your forum. I have been for quite a while now...genius. It's just that...well, I like fucking with you...buffoon. LMFAO!!!!! Good luck trying to figure out who I am...you would be quite suprised if you had an ass chance of figuring it out. Good Luck genius...;)

5) Could I at LEAST have the chance to read the forum boards? Thanks Andrew.

6) I think I'll start a blog of my own McNeice...oh...and DO expect my spam to be coming your way....do I get a trophy for winning your award??? Great choices of awards!!!!! Kudos D-bag!!!

7) Hello Andrew, Hope all is well with you and the family. When you said I won 2005 Dickhead of the Year I thought you were being facetious. When I saw it was an ACTUAL award, my jaw dropped...;). I admit, I had a good chuckle. I'd hate to see what THAT trophy looks like...LOL...;) Keep up the good work at the site!

8) Please remove the Dickhead of the Year section of your front page or I WILL be contacting a lawyer.

9) I ALREADY showed the front page to a lawyer and I DIDN'T make myself out to be a saint by any stretch. He's salivating at the thought of suing you for defamation...for starters.

10) Hope all is well. Went to the show Saturday night and it was great. I was wondering if you could possibly allow me back into the forum...It's been a while and I enjoy the topics and posts. If you say no, could you at least not forbid me from looking at the posts without registering.

11) no luck reading reatding the forum lately...If douche bag, fraud ***** is in your head get the fuck over it weakling. That fat fucking, dribbling, can't drive a train murderous slob drunk came to Boston, I called him out to meet me and he never returned my emails...you have a C*** on your boards Potter. Deal with him or consider yourself a fraud in my home and the homes I forward this email to.
If it's a technical gliich....forget that middle paragraph....it was a typo.

12) There are two conclusions...1. One, I went over the line with my Harry Potter comment. or, 2. You are indeed that fat, drunken, slobbering fool's doormat (you're too lenient of his shit). Let me add too that he is a coward. With all the posts of busting me up, I call him out on it when he comes to Boston and am met with stone silence.
Typical. Fat bastard can't get out of his own drunken way. DO pass this on to him Andy. He has no balls. Tell him I own him...I was ready to kick his fat ass and not even a word from him. What a useless slob.

13) LOL!!! Be still Andy!!! I am VERY MUCH posting in your site. Only you are TOO STUPID to realize it....This is fun for me. Tell that fat, narly slob I said Hi...Oh, wait. I always do. I was this close to reeling in that clown in Mansfield. What a disgrace his is...now shoo Potter and deliver the news to El Guapo while I play nice in you JSS blowfest!!!

14) Hey Harry Potter.....wake up you dumb c***. We are ALL the same person you dumb motherfucker!!! Christ, I laugh my ASSSS of when I pull the John thang over your dumb ass heads! Dumb c***! LMFAO!!! Yeah, he doesn't sound much like me..because I made him that way you silly c***..get a clue Andrew!!! Andrew, gee wiz motherfucker, I don't even know what you're talking about....Shine up that trophy you dick!!!! I relish winning that award you stupid, cockless piece of bile.

15) I guess that makes me the Robert De Niro of outing douches like yourself and big fat slobbering train driving murderer....LOL!!!! Print THAT you C***...
....I'm having a fucking BALL on your site posting up as a "good guy." Dumb motherfucker!!!! I'm reeling that c*** in for a visit....another dumb c***. See you in court when they find his fat body.

16) tell me, why is it that punk Soto doesn't take me on in at alt.music? I know you wouldn't because you don't own the site. Your site is loaded with a bunch of whiny maggots, Andy. I love the fact that Def Leppard hates your fucking guts. Say hi to the two-headed kid!

Oh, that's enough...seriously....that's about half of the e-mails. Enough though, you get the picture! What a dickhead!




What The Labels Have To Say


Mario De Riso @ Frontiers Records, Italy.
- What were your label's best selling titles in 2006?
Of course TOTO Falling In Between . Other successful releases included GLENN HUGHES Music For The Divine , SURVIVOR Reach , HOUSE OF LORDS World Upside Down , WINGER IV , PRETTY MAIDS Wake Up To The Real World and THUNDER Robert Johnson's Tombstone.
- What were your favourite releases of the year?
As usual I don t have one recommended or favourite release since we try to put everything we can into all of them. Of course since TOTO was such an important release that brought us into the charts everywhere, I will admit that especially under a professional point of view, this was an great experience and release.
- Favourite releases from outside your label?
I'd say that I have mostly bought reissues and oldies this year. I didn't really like much new stuff. One new release I think I can mention is probably PAUL STANLEY's latest solo album... which by the way got stolen when some thieves had the brilliant idea to break my car's window and take away the stereo. anyone got a spare copy for me?
- Any disappointments or frustrations that arose from doing business in 2006?
Some for sure even though I would say that we have had some real highs as well... Under a general business point of view the major disappointment is to see this piracy thing going on an on. It is frustrating to see people not realizing the value of the artists and the label's work. Everyone complains about pricing of the cds, but we have been keeping the same price levels in the past 5 years and the cost of life has been increasing... still music has a lower and lower value... is this the price of progress we have to pay?
- What are you most excited about and looking forward to with your planned 2007 releases?
There are some incredible Metal releases coming on Frontiers - from Timo Tolkki new Rock Opera to Primal Fear and another great signing to be announced quite soon. On the Melodic Rock and Hard Rock side, we have great expectations from the upcoming PC69, Night Ranger, Joe Lynn Turner and Allen / Lande which will all be released before the summer. There will also be another 2 or 3 major come back albums (one of which is already getting a good buzz like MECCA) which I am sure will delight the fans and we are also looking for some new names such as PLACES OF POWER (Turgon/Bardowell) and TWR (which is a name under which some familiar names hide& wait and see what will come). We're cooking some really cool stuff anyway... just wait and see!!!
- What do you think the 3 biggest selling and best quality releases will be for 2007?
I don t have a crystal ball, but personally I would be very pleased if, together with the big names, we could have some real newcomers getting some good expeusre and sales. This is always really important for the scene!


Khalil Turk @ Escape Music, UK.
- What were your label's best selling titles in 2006?
1-Psycho Fantasy, 2-Shadowman " Different Angles", 3-Saracen "Vox In Excelso", 4-Phenomena The Complete Works".
- What were your favourite releases of the year?
1-Last Autumn's Dream, 2-Shadowman, 3-Psycho Fantasy.
- Favourite releases from outside your label?
1-Feeling, 2-Pride Of Lions, 3-Killers, 4-Slammer.
- Any disappointments or frustrations that arose from doing business in 2006?
Too many to mention...
- What are you most excited about and looking forward to with your planned 2007 releases?
1-Heartland "Mind Your Head", 2-White Wolf "Eyes Of The Storm", 3-The Ladder "Sacred", 4-Pleasure Dome, 5-Alliance.
- What do you think the 3 biggest selling and best quality releases will be for 2007?
I wish I knew )..as for Pop Music I will say MIKA absolutely fantastic very talented like Freddie Mercury and George Michael.


Geoff Gillespie @ Majestic Rock Records, UK/Japan.
- What were your label's best selling titles in 2006?
Tytan's 2 disc 'Rough Justice' reissue and the Moonstone projects 'Time To Take A Stand'.
- What were your favourite releases of the year?
Great to get the Strangeways discs out, Anarion's 'Unbroken' was a personal highlight and I was also very pleased with the Heavy Pettin' box.
- Favourite releases from outside your label?
Interestingly enough, Isahn's 'The Adversary' (any fan of technical metal should hear this record) and Jorn's 'The Duke' and House Of Lords 'World Upside Down' were all great.
- Any disappointments or frustrations that arose from doing business in 2006?
You're kidding, right? 2006 was one big disappointment from a business perspective. The year as a whole led me to ask why I was doing this in the first place and whether I wouldn't do well to change horses. Of course, that isn't gonna happen...
- What are you most excited about and looking forward to with your planned 2007 releases?
I have a band from Sweden called Twilight Illusion who are, I believe, going to change the face of melodic metal forever. Watch this space to see if I'm right....
Likewise, new releases from Anarion, Rekuiem, Power Quest and (hopefully!) M.ILL.ION all give me cause for great optimism.
- What do you think the 3 biggest selling and best quality releases will be for 2007?
I hope the Masterplan record does well, I expect the Night Ranger record to perform...other than that, I really don't know. My crystal ball has been playing up recently...


Lasse @ Lion Music, Sweden.
Comments Pending...


John Kivel @ Kivel Records, USA.
- What were your label's best selling titles in 2006?
BOMBAY BLACK Anger Management and Ted Poley Collaterol Damage.
- What were your favourite releases of the year?
Ted Poley, Bombay Black, Snake Eye "Ritual Instinct"
- Favourite releases from outside your label?
Gotthard "Lip Service", Wig Wam, Harem Scarem, Winger "IV"
- Any disappointments or frustrations that arose from doing business in 2006?
None really worth mentioning....majority of the year was very good for us here...knock wood. 2007 is set to be a GREAT YEAR I think for both this label and the MR.com scene. We have four bands set to go into the studio between Feb and April to work on follow ups/new releases. So, I'm more excited than I have been in a longtime.
- What are you most excited about and looking forward to with your planned 2007 releases?
Alot of new releases from Kivel this year. We are planning a increase of releases this spring, and are very excited about some of the new blood as well the current blood releasing cds this year.Expect some surprises!!
- What do you think the 3 biggest selling and best quality releases will be for 2007?
Hands down GOTTHARD. No question...! Great band live, on album and a bunch of good guys all together. Other then that im not sure what I would predict. Hopefully one of mine! LOL. I am looking fwd to the new VAUGHN CD.


Georg Sigel @ AOR/Metal Heaven, Germany.
- What were your label's best selling titles in 2006?
Riot / Army Of One, Phenomena / Psychofantasy, Kajiyama-Turner / Fire Without Flame, Bloodbound / Nosferatu.
- What were your favourite releases of the year?
Riot / Army Of One, Heed / The Call, Bloodbound / Nosferatu.
- Favourite releases from outside your label?
Europe / Secret Society, The Poodles / Metal Stand Tall, Paul Stanley / Live To Win.
- Any disappointments or frustrations that arose from doing business in 2006?
Biggest pain in the ass is still the thing that as soon as we sent out promotional copies they'll get uploaded to obscure websites for free downloading.
- What are you most excited about and looking forward to with your planned 2007 releases?
New Bloodbound album and a few more surprises which I can't announce, yet.
- What do you think the 3 biggest selling and best quality releases will be for 2007?
Bloodbound, Chris Caffery and a few more new siginings which I can't announce, yet.


Andy Bramhall @ AngelMilk Records, UK.
- What were your label's best selling titles in 2006?
One only NEXX - ANOTHER DAWN.
- Favourite releases from outside your label?
TOTO'S NEW ALBUM- ANYTHING THAT JORN HAS SUNG ON...THAT GUY IS THE BEST.... THE NEW MINDS EYE RECORD- GREAT BAND...
- Any disappointments or frustrations that arose from doing business in 2006?
YES MATE....THE MAJOR HASSLE THIS YEAR.... GETTING COMPLETED SCREWED OVER BY GOI MUSIC SPAIN FOR, SELLING OUT OF AREA, NEVER RETURNING E-MAILS-NEVER SENDING STATEMENTS. NEVER PAYING FOR ANYTHING THAT THEY TOOK OFF ME....TOTAL BUNCH OF IGNORANT SPANISH WANKERS I'M AFRAID!!!!!!
- What are you most excited about and looking forward to with your planned 2007 releases?
A COUPLE OF THINGS MATE.... RELEASING A REMIX AND REMASTER OF NEXX COLOURS..... ALSO RELASING A SPANISH VERSION OF COLOURS AND RELEASING A SPANISH VERSION OF ANOTHER DAWN.. PLUS... NEW SIGNING HARDWAY FROM ARGENTINA...TRACKING AND MIXING A NEW ALBUM THIS YEAR PLUS...A BAND CALLED JEALOUSY CURVE FROM PHILLY USA..... NOT HEAVY ROCK BUT....GREAT SONGS AND A GREAT SINGER.... MIKE SPIKE STENT TO MIX (MASSIVE ATTACK- MADONNA- BJORK). ONE TO WATCH IN THE UK, POSSIBLE MAJOR LABEL LICENSE FROM WARNER FOR THE UK.
SOLO ALBUM FROM RALPH SANTOLLA.... ONE TO WATCH WITH JORN LANDE GUESTING ON A COUPLE OF TRACKS- SOME HEAVY WEIGHT GUYS ON BASS DRUMS AND KEYBOARDS!!
- What do you think the 3 biggest selling and best quality releases will be for 2007?
FOR US THE BIGGEST RELEASE WILL BE JEALOUSY CURVE INTO THE UK FOR ANGELMILK IN 2007 - THEN WE HAVE THE NEXX REMIX'S INTO SPAIN (NOT WITH THOSE JOKERS GOI MUSIC) THEN THE RALPH SANTOLLA SOLO ALBUM...THEN THE HARDWAY ALBUM...THE HARDWAY ALBUM WILL BE COMPLETELY STUNNING AND I MEAN STUNNING!!!! I'LL BE PLAYING A FEW SOLO'S ON THAT ALBUM IF THE LADS LET ME GET NEAR TO A GUITAR!!!


Sebastian @ MTM Music, Germany.
- What were your label's best selling titles in 2006?
TNT Live In Madrid, VENGEANCE Back In The Ring, WARRANT Born Again
- What were your favourite releases of the year?
VENGEANCE Back In The Ring
- Favourite releases from outside your label?
SLAMER s.t. from Frontiers
- Any disappointments or frustrations that arose from doing business in 2006?
A few & but nothing for your award!
- What are you most excited about and looking forward to with your planned 2007 releases?
MARCELLO will be killer!!!!
- What do you think the 3 biggest selling and best quality releases will be for 2007?
A New POLICE album.

THE END:
I know it seems like mere minutes since you started, but this concludes the 2006 MelRock Awards.
If there's something that needs adding or some particular feedback responses that come in, I'll do a frontpage update.

I really look forward to hearing from everyone following the launch of the awards, so please drop me a line with your thoughts and comments.
Feedback is ESSENTIAL!

Best wishes to everyone, thanks for reading and all the best for 2007!

PLEASE LET ME KNOW YOUR THOUGHTS!