Van Stephenson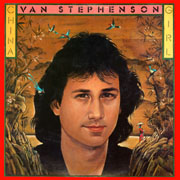 RIP - 9 April 2001



Van Stephenson - thank you for three incredible albums and thank you also for the many other great songs you have written. Thanks for always being a nice guy when we talked and being a true southern gent. God bless.
Our thoughts and prayers will remain with you.
Dear Stephensons, These kind people would like to say...
---
include("f-review.p3"); retrieve("vanstep",0,0); ?>
---
ADD YOUR COMMENTS / THOUGHTS

make_form("vanstep",65,0,0); ?>
---