All songs - 1 minute MP3 samples.



You Lift Me: Mitch: This one is just about being blissed out. It's about that feeling we all have when things just feel like they are lined up and in place and you just feel happy to be alive. It can be about anything or anybody. It's a feel good song.
mr.com: A wicked track to open the album with. A fast paced, uplifting pop rocker with a chorus straight from AOR heaven.

It's About Love: This is just the realization that the key to life and the most important nothing in life is love. Nothing else, just love. There is so much crap that gets in our way on a daily basis and if we can just come back to the knowing that it's about love, it makes you a little more peaceful and able to deal with things easier.
mr.com: A grittier guitar driven rocker that I have been previewing on the site. A cool song that could have been lifted from Mitch's debut album.

Draw The Line: It's about knowing that when you are WAY down and feel like there is no getting back up, and you feel totally hopeless, that it is going to pass and it's going to get better in time. And don't do something drastic like hurt someone else or yourself. There is a line that we all have to draw and just take a deep breath and know that there is a stronger force than us and we will be okay. It's a very heavy song.
mr.com: A new side of Mitch. A mid tempo, rootsy, stripped back, Midwestern style track that could also be re-recorded as a country tune, but in this case has plenty of power and energy.

Love Made A Liar Out Of Me: This is on the lighter side of things. It's just about a person who thinks they have it all figured out and that they don't need anything or anyone and then they are touched by love and it turns them around.
mr.com: A great answer to follow on from the last track - another happy go lucky, uptempo, feel good pop rocker with another fabulous anthem filled chorus.

Save Me: This is the last lyric I wrote on the record, during the recording of the record, and maybe I was reaching out for help. LOL! It's just about knowing that there is help, and asking for it.
mr.com: In Mitch's words, his Eddie van Halen riff...a moody and darker song that rocks as much as anything with Mitch's name on it.

Places Only Love Can Go: Hum...... This one is a heartbreaker, It's about a relationship that cannot go any further without that element of love. It's like, you have to come to a wall and it can't go any further cause one of the people involved isn't there with the love.
I love this song. It can be sad though.
mr.com: A soft and sentimental stripped down ballad.

Another Road: This is about being yourself and doing what's in your heart and not listening to anybody else.
mr.com: More great pop rock in this simple and multi-layered pop rocker.

Nothing New: This is about a guy in a relationship that is saying to his long time partner, I am here and will always be here and you can count on that. It's nothing new, but it's real, and it's true. It's a song about commitment and trust.
mr.com: Another great ballad that could be picked and recorded in just about any form of music.

Loves On Hand: It's about feeling that the love you have has been divinely brought to you. It feels so good and so right that it must be meant to be.
mr.com: Similar to Draw The Line, in that it is a mid paced, stripped back acoustic driven song. A really positive message and a feel good song.

When I Try: People are told or taught to try NOT to do this, or that, and to TRY to be good. And what happens when people try to do anything is, usually they end up doing the opposite. If you try not to think of sex for instance, what is going to happen? You will end up thinking of it more than if you weren't trying NOT to think about it. If you are taught that something is bad, then you will think about it more than if you weren't taught it was bad. We all have our dark side and our light side. It's natural, just let it happen.
It's the same with anything, it's the nature of the mind. People are trying to be good when it is inherently in everyone to be good already. All we have to do is just be ourselves and not TRY to be anything, and the world would be a much better place.
mr.com: My absolute favorite song of the album and no better way to finish off any record. A great uptempo guitar driven song that just goes off come chorus time and finishes with a manic last 90 seconds that leaves you wanting more. Just press play again!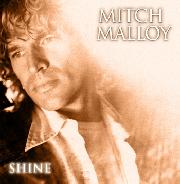 ---
include("f-review.p3"); retrieve("mitch",0,1); ?>
---
ADD YOUR OWN REVIEW!

make_form("mitch",65,0,1); ?>




---