KEITH LUBRANT SIGNS WITH DREAMSCAPE MUSIC GROUP, APPEARS ON COMPILATION CD'S:
Internet success stories in the music business are commonplace these days. Welcome Keith LuBrant, a New Jersey singer / songwriter starting to create a world wide buzz on the world wide web.
Raised on heavy doses of classic rock as well as the Gin Blossoms, Mike Viola, Cheap Trick and Bon Jovi, LuBrant parlayed his youthful love of music into a burgeoning career when he joined his first band, The Innocent in 1990. "The Innocent was a good starting point for me." relates LuBrant, "It gave me a chance to hone my songwriting ability a little."
With Face In The Crowd, Keith LuBrant walks the same line as the Goo Goo Dolls, Blink 182 and SR-71 and unleashes a powerful set of songs dripping with melody and loaded with punch. Tracks such as Misunderstood (an infectious groove that starts from the beginning of the tune), All I Want To Be (an energetic, hook filled pop/rock song), Midnight Once Again (a slower, softer acoustic tune) and Lonely Sunday (a great combination of harmony and melody) jump off of the disc at you demanding to be in heavy rotation in your CD player.
Already in 2002 Keith has been named "Artist Of The Month" on the following websites The Cutting Edge, Jersey Jams and Kweevak's Tracks and the track "All I Want To Be" has been selected to appear on the 'Pop Under The Surface Vol.5' compilation CD released by Yesterday Girl Records. He has also appeared on Warmth In The Wilderness II; A Tribute To Jason Becker, released by Lion Music and United We All Come Together, a charity album in aid of the 9/11 tragedy.
'Face In The Crowd' will be released by Dreamscape Music Group on August 27, 2002. World renowned producer and engineer Mikey Davis will re-mix the album. The single, All I Want To Be, will be serviced to radio in early August.

L/P COMING YOUR WAY ON CD:
George Lynch and Jeff Pilson have finally decided on the moniker L/P for their upcoming album.
The guys are currently shopping for a label and management. Track to be featured on the album are:
When You Bleed . Beast In The Box . Awaken . Ever Higher . Zero The End . Closer To None . Vaccine . The Evil That You Are . Chromanic . Gravity . Goodbye Utopia (All The Same To Me) . Innerview . A Breath And A Scream

NEW LILLIAN AXE LIVE RECORD IN THE CAN:
The new Lillian Axe live release is complete and currently being pressed. It has been decided to change the title to simply Live 2002.
The package will be priced as a single CD and is released 19th August in UK/EU and 20th August in the USA.
More info at www.z-roxx.com
The track listing is: CD1 - Misery Loves Company . All's Fair In Love + War . Innocence . The World Stopped Turning . Letters In The Rain . Waiting In The Dark . Deepfreeze . Pullin' The Rats Out . Ghost Of Winter . Fools Paradise
CD2 - Crucified . Nobody Knows . Sign Of The Times . Mercy . Show A Little Love . Voices In My Walls . The Day I Met You . Those Who Prey . Dream Of A Lifetime . Become A Monster . True Believer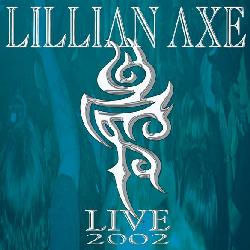 LRB PLANS SCUTTLED:
The three original members of the Little River Band have lost their court battle to use the band name for their upcoming re-union.
US based guitarist Stephen Housden, retains ownership the name LRB & Little River Band. He still tours under those names overseas.
The three originals, including vocalist Glenn Schorock are as yet undecided how to continue or what to call themselves.
KERRY LIVGREN - FOR IMMEDIATE RELEASE:
Dove Award winning recording artist Kerry Livgren celebrates two decades since his first solo album with the release of The Best of Kerry Livgren. A contemporary retrospective, the CD highlights his diverse songwriting and composition, both past and current.
Renown for his poetic lyrics and innovative compositions, this collection showcases Mr. Livgren's ability to musically reinvent himself over a twenty year period. Working interchangeably as songwriter, arranger, guitarist, keyboardist, drummer, engineer and producer - Kerry creates music that is uniquely personal, in both solo and collaborative contexts.
For this collection, Kerry started with 11 personal favorites from 9 releases. Four of these songs were revisited with completely new recordings, with original vocalists Warren Ham, Michael Gleason and Ronnie James Dio.
All other previously released tracks have been remastered by Kerry, himself. Concluding the album are two brand new songs, including the new single, When You Walk.
Livgren is currently working on his most ambitious musical work yet, a cantata entitled, Cantata: The Resurrection of Lazarus. Employing an ensemble cast, this work includes the talents of Phil Keaggy, David Pack, and Mathew Ward. The expected release for this highly-anticipated project is by the year's end.
For more information on the CD, see the Numavox web site at www.numavox.com
KEEPING IT IN THE FAMILY:
And keeping it in the family is Jake Livgren. Jake is Kerry's nephew, who is also a singer.
He has his own melodic rock band Jabberwockie. You can check the guys out at jabberwockie.danlnet.com, for info and MP3s.
ONI LOGAN SITE NEARLY READY FOR MUSIC SALES:
Oni Logan's website will be updated shortly, including a special website interview. I talked to Oni last week and will add that interview here soon.
The Logan/Robertson Revisited disc now has 13 songs. The 3 extra tracks are Flame, Sha-La Land, and Waiting On You.
Beginning August 1st, the following merchandise will be available through OniLogan.com:
- the Logan/Robertson Revisited disc
- a Logan/Robertson 6-song 30 minute live video that was recorded at LA's Key Club, featuring Scot Coogan (drums) and Kevin Chown (bass).
- 2 different 8 x 10 black & white photos of Oni.
- an 8 x 10 black & white photo of Oni and Rowan from the Violet's Demise days.
- a current 8 x 10 color photo of Oni and Rowan.
*You can order any of the photos either signed or unsigned.
The brand new 3-song Logan/Robertson EP will be available approximately 3 weeks after August 1st. The 3 tracks for the EP are Traces Of Eternity, I, and C'mon. C'mon was just finished this week!
LILLIAN AXE LIVE 2002:
Press Release:
New Orleans Rock Champions LILLIAN AXE Return With Double-Live Album & Tour Dates!
Live 2002 Scheduled For August 20th Release Through Red And Gold International
Having spent much of the past 7 years on hiatus and working in side bands, New Orleans heroes Lillian Axe are primed to make a grand return to form with their first-ever live album Live 2002, slated for release through Red And Gold International on August 20th. Various tour dates are being planned for late July through August.
Lillian Axe currently consists of founding members Steve Blaze (guitar) and Ron Taylor (vocals), with bassist Darrin DeLatte, guitarist Sam Poitevent and drummer Ken Koudelka. The new double-live album, Live 2002, was recorded in Houston, TX in May of this year. The release celebrates the 20th anniversary of one of hard rock's most gifted yet underrated talents. Live 2002 explores deep into the music that has given Lillian Axe its signature sound and made the band an underground favorite worldwide.
Formed in the mid-80s by classical-guitar trained Steve Blaze and vocalist Ron Taylor; the band perfected an infectious style of harmony-saturated hard rock that spawned extensive radio & MTV support, numerous world tours and 4 studio albums, including a self-titled debut produced by the late Ratt guitarist Robbin Crosby (featuring the video & radio hit Dream Of A Lifetime) and two extremely successful efforts (1992's Poetic Justice - which reached the Billboard Top 100 and bore 2 hit singles True Believer and No Matter What, and 1993's Psychoschizophrenia - which featured drummer Tommy Stewart, who went to join Godsmack) with legendary Led Zeppelin producer Leif Mases.
The late 90s saw Lillian Axe on hiatus with side bands (Near Life Experience and The Bridge) as well as building families, but the road came calling, and the band regrouped to tour through 1999-2000.
There is great cause for the band to celebrate. 2002 not only brings Live 2002, a testimonial of fine craftsmanship, but also more touring, as Lillian Axe is confirmed to perform dates with Cinderella and Judas Priest respectively.
2 CD release parties are also being coordinated in Texas (one of which will be at the very location where the album was recorded - 19th Hole in Houston)!
Dates include:
Tuesday, July 23rd Dallas, TX Canyon Club (with Cinderella)
Wednesday, July 24th New Orleans, LA House Of Blues (with Cinderella)
Thursday, August 1st Houston, TX Verizon Wireless Theatre (with Judas Priest)
Friday, August 23rd Dallas, TX Galaxy Clu
Saturday, August 24th Houston, TX 19th Hole
Saturday, September 21st Baton Rouge, LA Richoux
Sunday, September 22nd Jackson, MS The Dock
More dates announced soon. For further news and updates, click to www.lillianaxe.com or www.lillianaxecentral.com
LOST WEEKEND DEMOING NEW MATERIAL FOR NEXT CD:
It has been confirmed that Lost Weekend will record their third album, New Religion in April. The band will be recording the album in Canada and the album will be produced by Murray Daigle & Mike Dmitrovic from Emerald Rain!
Don't forget you can check out the Soundbytes of the demos recorded for this album at www.lostweekend.supanet.com. The tracks that can be downloaded are: Who's The One To Blame . New Religion . Can't Get You Out Of My Mind . By Now . Shining Star . Faith