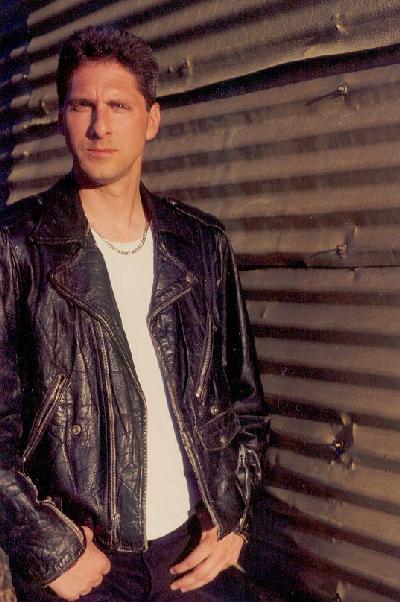 Talon
John Parker Interview.




Hey John!
Congrats on the album.
Hey Andrew, thanks !! Good to speak to you.

So John, the Talon album is just a couple of weeks away from release - how
long has the process of getting this thing started until now been?
We started dialog with Now and Then back in August, 1999 !! We signed in April, 2000 and started setting up Studio, Producer, Songs, etc. Over the next year or so the Producer and Studio options for one reason or another had to be changed.
Also, we changed Vocalists and recorded even more demos for final cutdown on the CD. We finally choose Los Angeles and Mikey Davis as the best "fit" and starting Tracking in November of last year. It has been a long road to this point, but we believed in waiting for the best opportunity to do the best CD possible !!

Absolutley….Did you ever doubt you would get to this point?
A couple times earlier last year we had some doubts, but always looked ahead to the big picture - that kept us on track and in focus.

Have you had much feedback so far and are you happy with those comments?
Yes, early reviews and comments have all been good !! From "solid" to "excellent" !! What TALON does is nothing new, but we feel there is a void of straight-ahead Hard Rock of the 80's groove that we know lots of people are dying to hear again and relive a part of music that was fun and actually had Guitar Solos!!!
We are happy to hear the positive feedback - it's great to hear comments of people playing the CD 3, 4 times in a row !! They can't get the melodies out of their head !!

Let me give you a chance to introduce Talon to anyone who hasn't heard of you, or heard the music yet. How long have you been together?
As this current Lineup, since 2000. But before Michael joined on, we were known as VOXEN and the other 4 members have been together since 1993!
But - Myself and Kory have worked together as Songwriting and Musical partners since 1985!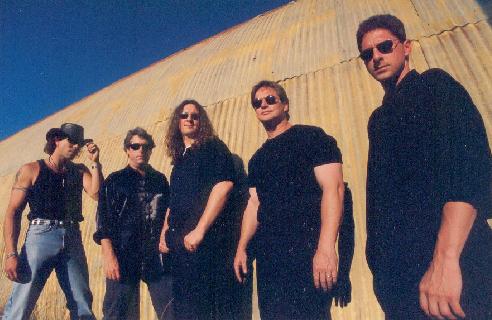 What style of music are you influenced by?
Old School - late 70's to late 80's Rock and Metal. My influence's tend toward the heavier side of things - Dio, Priest, Stryper, Ozzy w/ Randy, UFO, Motley Crue, etc.
But I grew up and was influenced by lighter artists also - Boston, Journey, Styx, even ELO and New England!!

How long did this album take to record?
Tracking took 2 months in L.A., mixing took 2 weeks and Mastering was done at Capitol Mastering in Hollywood. We had been ready for so long, when we got in the Studio, it went very smooth and very fast !!! Mikey Davis was a joy to work
with, and his Blackie/KISS/Ozzy stories had us laughing till we pee'd !!!!

And at what point did new vocalist Michael O'Mara come on board?
We were having "personal" issues with our last singer and also with the Shift in direction of the new tracks, we felt the change was needed. It was the toughest decision as a band we ever had to make. We are still on great terms with him. The VOXEN CD was a more "Party, Glam, Good Time" record and our music had become more mature since then. This occurred early in 2000.

Why Michael? Were you looking at other singers or did you audition any
others?
We had a Nationwide search for Vocalists out and after 3 months we were starting to wonder if we would ever find that "Right" Singer. But then, Michael's demo CD arrived ! After 1 listen, Kory called me up and said "Dude, this is the one - I found him". He played it for me and as soon as I heard it, we knew he was the one ! We had gone through so many Singers.......

Did producer Mikey Davis bring anything to the band that you previously might have overlooked/not thought of?
Yes. Some arrangements and Vocal ideas of his we used that we really had not thought of. It was good to have a "6th member" throughout the sessions.
His experience was definitely a plus !!

What are your classic musical influences as a drummer?
Tommy Aldridge (freakin' animal ! ), Vinny Appice, Cozy Powell as Drummers.
Guitarists also shaped my love for Rock - Randy Rhoads (the best!), Michael
Schenker, Gary Moore - yes !!!!

And these days - what do you really get a kick out of listening to?
Not much new stuff - but fellow Label mates Harem Scarem do have an
awesome new CD and the new Dio is great !!! I do try and check out MP3's
on other bands when I can and do hear some great music coming out. Just
wish I had more time !!!

John, you are a frequent Net Surfer, what sites do you find yourself visiting on a regular basis?
Melodicrock.com (of course!!) [ass kissing not compulsory!], Strutterzine, Electric
Basement, ontherocks, EBAY, CBS Sportsline (huge Fantasy Baseball nut ! ), etc.

Would you mind offering a line or two on each track from the album?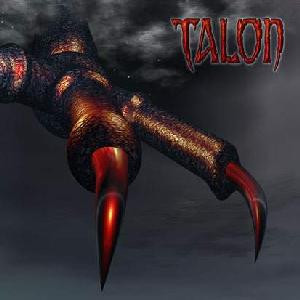 Wrecking Ball
A Single !! A catchy, but still with punch track and a great Chorus!!
It will have you singing in the Shower in no time !!

Fire In Your Soul
Balls!!! Just a straight-ahead ripper with texture in the verses. A song about not giving up on your will - no matter what !!

Still You Run
A mid-tempo ballad, slows it down a bit to breathe! A song about "don't think the Grass is always greener on the other side....it may be right in front of you!"

Calling You Tonight
A happy, poppy track that makes ya' feel good!! A change of pace to the rockers, almost Bryan Adams ! But it grows on you and it's in your head before you know it!

Talon In My Heart
Back to the hard stuff!! A "you done me wrong" track, with time changes and an extended Solo for Jimmy to go off on!

Falling Star
A fun, happy track. Very bouncy, upbeat song. It even has a "Klaus" impression by Michael in the break!!

Mother Mary May I
A Rocker !!! Punchly Chorus and Riff - a lot of Religious talk going on nowadays, just our take on the subject.

Holding You Soon
A holdover from the VOXEN days, did not make that one as we were told it was too "Michael Bolton"!! A great song is a great song, so – we re-arranged some things and gave it the full treatment! A personal favorite.

All Is Not Forgiven
Written by Kory, the first song written for the CD!! Great opening, with Jimmy
shredding all over the place !!!

Livin' For Your Love
Bit of a strut to this one!! The opening riff just shakes the walls!! Fun!!

Rock'n'Roll Runaway
A live favorite ! Hard-driving track that gets the full extended treatment in Concert!!

And where do Talon go from here mate?
Well, the Summer will be promotion for the CD - includes CD Release shows and then a mini-tour with TAKARA. Then this Fall, we will start writing songs for the 2nd CD and then play the GODS Part 2 in the U.K. in November!!!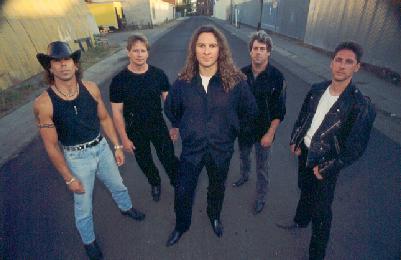 Is there anything you would in hindsight improve about the new album?
I am a bit of a perfectionist in the Studio (just ask Mikey!), I would have added more percussion and a few EQ issues would have been different - but nothing major. It is a Band creation and it should reflect that. Man, that Chorus at the end of "Livin" is too long....... But for CD #2......

Anything you would like to add?
Yes ! We hope everyone enjoys the CD when it is released May 22nd, as we really enjoyed creating it for you ! We have had tremendous support over the last 2 years and would like to thank all of those who have helped the cause !! We look forward to rocking everyone's ass off at THE GODS later this year also ! And a big thanks to Nicky Baldrian - you the man!!

Cheers mate for taking some time out for me!!
You are most welcome ! Thank you for supporting the music that we all love and hope you do for many years to come !! Everyone - Buy the CD!! You can also check on the latest at the official band Web Site: www.talonrocks.com

See you at the GODS !!