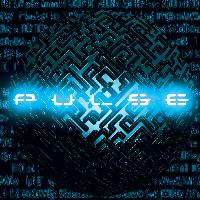 Ok Vince, thanks for taking time out to answer some questions about the new British AOR band Pulse. For those that don't know the band yet, can you run down the line-up of the band. Simon Abbotts-vocals
Lynch Radinsky-drums+vocals
Andy Mills-bass+vocals
Rob Wood-keyboards
and myself, Vince

As a prelude for those that might be interested in hearing/buying the album, how can you best describe and compare the band's sound?
I would describe the bands sound as ballsy but very melodic AOR, it's hard for me to say who we sound like so will leave that up to you.

How long have you been together as a band?
Simon and myself have been writing songs together for over 10 years but the band was only put together last June.

Now your name of course, might be more familiar than most, as you have been in Bob Catley's live band for a few years now. How has that experience been for you?
Playing in Bob's band has been an incredible experience, lots of new faces, lots of new places. I can't wait till he tours again.

Has playing with Bob helped craft your sound in any way?
Yes definitely, I think playing with Bob has made me play more for the song and more melodic than I used to.

How about drinking? Bob's one hel of a drinker, has touring with him helped your drinking skills, or raised your capacity for alcohol??!!!
No, not really, but it got me a lot of free beer, now I have to play for booze and it isn't as much fun.

Ok, seriously....what are your hopes for the band? This is obviously your debut, where to from here?
We`ll be doing as many gigs as possible in the UK, we've got some good offers from abroad for gigs and TV, the second album is already written, as long as everythings promoted right I think we'll be OK.

I think the album has a great 80's AOR sound, with naturally a better production - what are your musical influences, both in the early days or playing and currently?
My influences? - Boston, Foreigner, Thin Lizzy, Magnum...Guitarists? - Gary Moore, Jake E. Lee but to be honest nowadays I don't get much chance to listen anything really.

And will there be any local or wider touring planned to support this release?
Yes, we've already done 10 UK shows with various bands such as Company of Snakes etc. but we really need to see which bands are touring and if we can get on the tour.

I noticed you co-produced the record, do you enjoy the studio/recording process?
I love recording I seem to be in the studio all the time, I've just started recording an album with Paul Hodson (Hard Rain, Bob Catley, Ten) and it already sounds incredible.

How long did the album take to record?
The album took 5 weeks to record and mix, but I think wi'll spend longer next time to get it 100% right.

What are you favourite songs from the album?
12. To be honest I haven't got a favorite as I like them all, but TALK ABOUT LOVE was the first song Simon and I wrote for the band so that has a special memory, the rest were all taken from sessions recorded through the 90`s. INSPIRATION, STAR, HEARTBEAT and JUST FOR A MOMENT were written for the album.

Ok, is there anything you would like to add - make a pitch to those that are thinking about buying the album!!!
I think the album is well worth a listen as all the reviews said and obviously the more we sell the better chance we have of touring.

And next on the adgenda for Pulse?
Gigs, gigs and more gigs and to make the second album better than the debut one!!!

Ok, good luck and thanks again for taking the time to answer these questions.