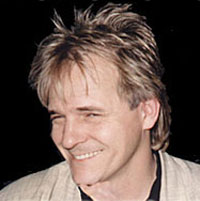 Keith Olsen: Producer, Engineer, Classical Artist and Industry Advocate.


Famed record producer Keith Olsen talks in detail about the life of a producer and some of his experiences working with such artists as Sammy Hagar, Rick Springfield, Fleetwood Mac, Foreigner, Pat Benatar, Kingdom Come, Eddie Money and more. He also talks about the record industry's battle with file sharing and much more.
A very special thanks to Ron and Don Higgins for transcribing the 90 minute+ interview for me. Cheers guys.


Hi Keith, many thanks for your time and your willingness to talk to me about your career. I gather you're on the West Coast?
Yes, I'm up here in Seattle.

How long have you been there?
I've been here 3 and a half years.

OK, OK, and previously in LA?
Yeah. LA for 27 years before that.
I got head-hunted by this company called Mackie Designs (www.mackiedesigns.com).
I had to go to their office in Seattle.

Yes….
And I ran their professional products division. And we have parted ways. When they were purchased, Greg Mackie was bought out, and I thought it would be time for me to go too.

And you'll stay up there, do you think?
No, actually I sold my house and we bought one in Kauai in Hawaii.
It's the island of Kauai.

Right. Nice for some.
In fact, it's about 6 or 8 doors down from Todd Rundgren.

Oh is it really!? There's a few guys over there now isn't there?
Yeah, David Tickle is over there, and then ah, Gram Nash, Nathaniel Kunkel, Pankow from Chicago. Let's see, Phil Lesh from Grateful Dead. You know, too many.

I was surprised to hear you've been using my site, I was more than pleased to hear that.
Yeah, I took a look at it. Saw what you are doing, and it's cool. You know, there's a gazillion websites out there for every band and every member of a lot, of some of the bands that I've worked on have their own sites. It's good to see somebody's keeping some of that alive down there.
How many hits do you get a day?

About 10 or 11,000 at day.
Wow, that's amazing. That's great.

Yeah, there's a bunch of old rockers still out there.
Oh yeah. I can tell. They still buy my records.

Absolutely. You still get a check in the mail then?
Yeah. Still get the check in the mail. Twice a year.

I was going to ask you about that later on but I'll jump straight in now that you've mentioned it. I don't really want to ask what you're earning or whatever.
Well I won't tell you (laughs).

Exactly, that's your business. But a lot of people that read the site love the industry side of things. And how does a producer earn his living apart from just being hired to work the record?
Well you're hired to produce an album and when you produce the album you get a chunk of money, but the chunk of money is an advance against your portion of the royalties.

Oh, ok. So like the artist, you get an advance as well.
Yeah. And it's the strength of your production skills that is directly proportionate to how much of an advance you get to go into a studio with an act. When I was really, really hot, and having gold, you know albums in the top ten all the time, I had a 1 in 4 ratio of albums that I did that went gold or better.

That's pretty amazing.
And so record companies would look at it as hedging their bet. If I did the record, they had a 1 in 4 chance, instead of a 1 in who knows chance of making the album work. Now because of that, I was able to get more priority projects. And the priority projects are the ones that really work.
That is when the record company is so committed to promotion and videos and everything else it takes to market a record and make it sell. So it was mainly because of getting those priority projects. And then the other thing it's, a lot of it's timing. Getting the right song at the right time for the marketplace. Where they actually say, 'well this is unique or this cool or this rocks, whatever' enough to make it really work.

Have you had instances where you really struggle to make the record work?
Oh yeah. It wouldn't be the record business… Ah let's see.
There are times when, ah gee, you know it was a struggle with Whitesnake. On the Whitesnake '87 album. Whitesnake '85 [Slide It In] was really a snap. It was great, and easy to do. Whitesnake '89 [Slip Of The Tongue] was even more of a struggle because you're coming off of a record that sold 15 million copies. So everything that you do is checked, double-checked, thought about. You delve into every possible idiosyncrasy of what you're doing verses where you think the record, the band should go.

You got half way through that, or someone else was brought in, weren't they?
No, actually, it was a record company decision to bring in somebody at the beginning of the Whitesnake '89 album. Because this guy was… Let's go back to record companies for a minute. Record companies have guys that are A&R directors. Vice president, head of A&R. They put their life on the line every time they sign an act. Because if it doesn't happen, they're relieved of duty. And if it does happen, then the record company looks to them to make sure it happens again.

Yeah, ok.
Mike Clink is an old buddy of mine. And he just had a huge album with Guns and Roses. And so, Mr. Kalodner, bless his soul, decided that, you know, the best thing for Whitesnake would be to go into the studio and cut some tracks with the guy who did Guns and Roses - because it would be a much more heavy rock album. And, you know, they have total control.
And so they had booked me 18 months before and then I was put on hold for 6 months while they went and dicked around cutting the record. And so I remember going up and listening to the tracks for the first time, and listening to it and said, 'Wow, all these tracks are in the key of A. Don't you have any other songs in any other keys? It's going to be a little, kind of worrying isn't it?'
You know Mike is a good engineer and a good producer but he's not a musician of sorts. And so he uses his ears more than his brain, which is really cool. And he's really good at it, and he's done really well since, because of that. He has great ears and he knows what he's doing. But when it comes to things like, gee this song is in A and this song's in F sharp minor. Gee that's really just A. This song's in A minor, OK, that's A. And this song's in C. Which is a relevant major. And it starts getting where there's a common tone, common tones everywhere and it became where they were speeding up, slowing down, changing keys, re-cutting tracks and doing this just to get rid of all that stuff. And so we basically cut the album twice. And I came in, we cut it again, fixed everything, worked with, along side Mike which was fun because he's a good guy.

Yep.
And then there were other problems during that album. You know, a guitar player that got carpal tunnel syndrome, and he couldn't play [Adrian Vandenberg]. And so we had to bring in Steve Vai, which is always a real treat because when you have a player that's that good, then everything gets changed again because you have a guitar player that's so good you want to arrange things around that good a guitar player. And so the album was cut a few times.

Yeah. It does sound it too. It's a little bit…It didn't work as well as the 1987 album.
Right. A long time ago, a real good writer then, was good friend of mine, a long time ago. You can't use her name but I'll tell you who it is. But you can't use her name. It was ___ ___. I'm walking on the beach, in Malibu with her. And I went out to her beach house. It was July 4th, it was the afternoon. She was having a Barbeque. Her and I are walking along the beach, I'd had quite a disastrous summer, three days earlier my house caught on fire because of fireworks in the neighborhood. All this stuff.
But, so she made me come out to this party, and shoot off a bunch of fireworks. She just said, we're going to get you un-depressed. So as we're walking along the beach, she says, you know Keith, all your life you take these life experiences, you stick them in this bag that you carry on your shoulder. We'll call it the 'Life Experience Bag'. And every time you write a song, you reach into this bag and you pull out something and you write about it. And you tell the story. But don't get too comfortable, because when you get too comfortable, you're not putting anything in the bag, you're only taking stuff out of it. And then one day, you stick your arm in the bag and there's nothing left except an old, rotten apple core. And you know, nobody wants to hear a song about an old, rotten apple core. And you know, if you start looking at that, and look at the quality of songs from a lot of artists, the more comfortable they get. They're not struggling - they're not putting those stories in the bag. And they're not writing the quality of song that they did on their 'breakthrough' album that comes right out of some horrific time in their life. Because it's all about the song. The strength of an album is about the strength of the songs. The strength of the stories that are told, it's the strength of the melodies, and it's the strength finally of the performance of those great songs. You can have a hit record with a great song, you can have an even bigger hit record with a great performance of that great song. And you know, the very final thing is sound. And if you have a great song, that has a great performance and it's recorded on some piece of junk recorder that barely records, you still have a hit record. But if you can put all three together, you have those giant records. Where you have song, performance and sound.

Right, that's a great story to hear – absolutely right. And putting that together is where you come in.
Well, you know, a lot of the times I'm there in the beginning. Identifying which are the great songs. Getting the great performance, that's my job. That's a producer's job. To get the performance on tape in an accessible manner to the marketplace, to who your customer is. That listener out there. The guy or the girl that really wants to have…captures that feeling, the same feeling who can claim their song in that performance as their own. That's what a producer's job really is. That may sound too flowery. Bottom line is, that's what you do.

How did you get started? Did you always envision being a producer?
No, I was semi-classically trained. And that means that my parents made me study. And I kept shifting and shifting things where I really liked stringed instruments, I like cello, I like guitar, I like upright bass. I liked the classics, I loved Stravinsky. And I got good enough to play in the Minneapolis symphony. Studied under Stanaslav Strovashevski (sp). And let me tell you, that man know how to control 120 musicians.
And it was one of those things where you just, you went, and everybody is warming up and the concert master has you run through the piece once. And then Strovashevski comes walking in and everything is different. It is so much better, I mean everything just, everything changes. And it was my first experience of hearing that, and hearing that thing about how you get musicians to play tight, how you get musicians to play together. And right after that, I went on the road and started playing bass for, at the time it was folk acts.
And started writing songs with artists, arranging things, and then the next thing I knew, I was in the studio working with some act here and some act there. And then got a deal to go in the studio and work with The Association. With Curt Boettcher, Tommy Roe, and Curt Boettcher and just kind of crept into it, where I was never making a living at it.
Put together a rock band called The Music Machine. Had a hit record called 'Talk Talk'. Back in 1966. And then put together a band called The Millennium on CBS. And co-produced that, and got to be a staff producer at CBS when Clive Davis was running the show there.
That's when I first met Clive. But it all kind of started when I met Jerry Wexler and he said to me, he said, 'Keith, here at Atlantic records when we mix records we put a lot of middle and a lot of top on it. Call me when it's done.' (laughs). Ok. I called him when it was done. And I said, yep. And he asked me the same thing again. 'Did you use a lot of bottom?' Yep. 'A lot of middle?' Yep. 'A lot of top?' Yep. 'Must be done then.'
Bring me a copy, I'll send you a plane ticket. And I started getting more and more into the inner workings of Atlantic and CBS and all those companies. And I realized that you could actually make a living at this. But you have to go out and find your own acts to break through.

Yes, OK. You become an A&R guy as well.
Yeah, you have to find your own acts. So I found this band called Fritz up in the Bay area. Said wow this band is terrible. But that bass player can sure sing and that chick can play the tambourine OK and she has a real unique voice. And put this little duo together, it's called Buckingham/Nicks. It was Lindsey Buckingham and Stephanie Nicks.

Right!
Did an album for Polydor at the time.

Yes I remember that.
And it was different. It was unique. We really arranged a really unique vocal sound. It was different. It sold bupkis (laughs). You know what bupkis is don't ya?

Yes! But some readers may not!
Bupkis is baby shit. It sold a baby shit. It didn't sell.
It didn't sell worth a damn. It was certified bupkis on release.

Diddly-squat is what we call it in Australia.
That's Yiddish for baby shit. Anyway, I was working on some band that I can't remember what it was. Then I met Mick Fleetwood and he wanted to hear… because he was looking for some place he could make an album really cheap. And so I said, well you know there's this studio called Silent City. You can make pretty cheap albums out there, we'll make a deal with them. And he asked me to produce the record. And on New Year's Eve he called me and says, 'Well Keith I got some good news and bad news. The bad news is, Bob Welch has left the band so we won't be starting that album in February'. And I went, 'Here we go.' (laughs). 'But the good news is, you know those two kids, who were they? Lindsey and Stevie? Do you think they'd want to join my band? Could you go and find out?' And I took 12 hours of constant pounding on them to try to convince them to join Fleetwood Mac on a trial basis only. And they joined Fleetwood Mac as a trial basis and they said they'd do it just for 6 weeks. Then they got better, then they found out that they were making money, just because her brother's paying their salary at 500 bucks a week. They said, well this is great. We went into the studio, 3 months later we came out with that album.

And a legend was born.
And a legend was born.
I worked with them on that album. And then I really don't want to say what happened. I'm still friends with Lindsey and Stevie to this day. But I don't really speak very much to the rest of them. There was, just a nasty lawsuit. Just wanted to get paid, that's all I wanted to do is get my percentage. And so anyway…

So it goes.
So they went and decided to go and hire this kid who was my second engineer to be their 'engineer' because they could save money. A million and a half dollars later they finished. But it was hard to work with somebody when you're in a lawsuit with them.

OK, and so from there you just sort of, well you built a reputation from that album obviously.
Well it started with that album and then I remember my lawyer telling me you're the luckiest guy…. Then I went and did Foreigner. Produced Foreigner. And he said, 'Luckiest guy I ever met.' And then right after that I did Santana, Rick Springfield, Benatar. Bang, bang, bang, bang, bang. And he said, he was telling me that, it might not be luck (laughs).

Yeah, it may not be.
And all I said to him, I'm just picking these really cool songs that these people have and recording them in a way that I really enjoy. And trying to give everybody a bit of their own sound. Instead of doing a lot of what was going on at the time where a producer's sound would carry over from act to act to act to act.

Absolutely.
Everybody…if the producer was doing…you know Mike Chapman is a great guy…But he had a little while there where he was using the same guys as players on a lot of records and he had the same techniques on a lot of records. And there were three albums in a row that sounded very similar. But it was exactly what radio wanted. And every single thing he did was getting tons of airplay. And I was like, Mike, this is amazing. I'm going to call you air hog from now on, you know? But…it caught up with him.

It didn't last did it.
Because sounds change and that is something that you always have to do and I stayed the course and kept making sure that everything sounded different. It's those things that you do. Boy, Mike Chapman writes good songs though, doesn't he?

Oh, absolutely, he's a fantastic songwriter. Worked with a lot of good female artists didn't he?
Yeah.

Absolutely, in fact I was going…, funny you should bring up that producers take their sound with them, you know you only have to listen to Shania Twain and Mutt to know that it's more him than anyone else isn't it?
Don't short-change Shania.

Oh no?
Shania has a lot of stories to tell. And she looks at her stories from a very female point of view and that's definitely not the way Mutt wrote. You know Mutt used to write everything definitely from a guy's point of view. I mean look at songs like 'Heaven in the Back Seat' [Eddie Money] and stuff like that (laughs). And Shania comes up with really great stories. I mean it's really, it's really good. Now, Mutt does have a way of making her sound absolutely fabulous.

Oh absolutely.
His arrangement and concept for a song is spectacular. How it crosses over from genre to genre is totally spectacular.

Yeah, well he brought Def Leppard to the masses didn't he? And AC/DC.
And he almost went crazy doing Foreigner (laughs).

Yeah, Foreigner and The Cars…
But you know, it's one of those things where Mutt is absolutely brilliant.

On this subject - out of your catalogue, there are 2 records that you produced which I think sound exactly the same. They have a really funny sound and I was going to ask you about that, and one of them was the Magnum's Goodnight L.A. album and the other one was Dare's Blood from Stone.
Dare's Blood from Stone?

Yeah. They're both about the same era. They both have the sound…not a muddy guitar sound but a…
It was that time…Magnum Goodnight L.A. and Blood from Stone, Dare was… they were projects where you had a very limited budget, limited time to do. And so a lot of it was, you had to whip it out. And those two particular projects were that way where you really had to cut to the chase on everything. I'll call them marginal record deals.

Yes, OK.
And marginal record deals when they want to record in America, they're traveling, you know, 6000 miles, putting them up. There's airfare, transportation, all of their gear and equipment and then you have this little bit left to go into the studio and try and get an album cut in six weeks. You end up doing things that are not…totally out of the ordinary because there just isn't enough time or on a budget. And those were two albums that were kind of in the same general time frame. There was just no time to do anything different.

In the heyday era like late '87 to '93 kind of time frame, or even earlier, even during the '80s: two questions. Not your personal cut or whatever, but what was the biggest and the smallest production budget you were given by a label?
You now, the band was given. Because I've heard of bands spending millions in the studio making a record then you've heard of other bands doing it on a dime.
The biggest…I always put in for about $150,000 for studio time and I always figured that ought to be able to cover it.

Ok.
Because that's 150 days in the studio. That's six months. Now if you have to have a bunch of outside musicians and stuff like that. You know, budgets usually ended up being about…usually under that. Right around a hundred is what it would end up you'd spend. I mean like Joe Walsh, The Confessor. Are you familiar with that album?

Not that album.
It's a really classic, unique, very creative album where everything is a different approach on every song. And it's really… we took our time, we got incredibly creative with big guitar, small voice. Everything had, every line, every bass line, every drum fill, every part figured out exactly how we wanted to play it, put it in. But it took us three and a half months to do it. Half a million dollar budgets were getting to be quite normal towards the end of, in the early '90s. And I was totally flabbergasted to find out what European studios were charging and getting away with it.
But you know, it's really amazing, all of those studios that were charging that much. Where a band would go in for 8 weeks and get a quarter of a million dollar bill. They're all out of business (laughs). It was the studios that worked with artists and producers and said…where you went in and said, this is how much money I got, take my money. I don't want to have that sort of stuff hanging in my head. Work with me on the budget. You could always do it. And, you'd say that to a studio and then you'd go back and keep going back to them, and over time…Like the hit factory. The hit factory was never about the money, it was about the record.

That's cool.
My own, you know, Goodnight L.A. studios - we would go broke letting a band finish a record. We would profit just one way. That's what happens with those things. The smallest budget, boy I think it was probably Sammy Hagar.

Really!? Which album?
Standing Hampton. I think we cut that album in 37 days. Cut it, overdubbed it, vocalled it and mixed it. That album was pretty low, I think it was like 40 grand or something like that.

Wow. It still was a classic album. So it's not always the budget, it's the songs.
You can do… the Kingdom Come record was done in 21 days.

Really! Tell us about that, I've got that album right here, because that album really caused a stir didn't it?
Yeah (laughs), of course it did.

Was it designed to cause a stir? I mean there was a lot of hype about the Led Zeppelin riff's and the rest of it.
That's all Lenny can do. Lenny can do one thing and one thing only, and that's sing that way.

Well he's never done it better than on that debut, he's never come close if you ask me.
Yeah, anyway, that's all he can do. And his band, geez, James Kottak might as well have been John Bonham. Plays the same way. I don't know if you've ever heard any of James Kottak's solo-project, Krunk.

Yeah, I have actually.
Yeah, it's cool isn't it?
When they go out live, Krunk, he has his wife playing drums, and he's the world's best rock drummer. I mean he really is. And now he's still…, he goes on the road with the Scorpions now.

Yes, Scorpions. But the Kingdom Come album was a pretty amazing record wasn't it?
Yeah, 21 days. Move 'em in, move 'em out. And one of the reasons it was so short was because of Lanny - he was impossible to deal with.

Really? So the sooner the better?
He put down his musicians every minute of every session. "You guys suck! You don't know how to rock and roll." You know, he was German and he had a very limited vocabulary and he thought he was God.

Really!? Even then he had no track record.
Oh, no. He thought he was God.

It's a great album.
It really rocked.

They had journalists picking apart the album, picking out how may Led Zeppelin riffs were in each song.
I know. You know, there's had never been a really great Zeppelin rip-off band. And here they come! And Kottak was a drummer that I'd known from L.A. because he was just too good, I'd just run into him in clubs and all this stuff. You know he would just blow me away and so I really wanted to work with Kottak more than anything. He was just the best! I mean talk about a guy who can just twist and turn what he's doing and, you know, and he was a total student of Bonham, he just knew everything he ever did, how he played.
But the guy was a great drummer for sessions too. Cause you always need to have a great rock drummer around.

Now you've worked with Rick Springfield...
Yeah, I did a few projects with Rick.

The biggest one obviously being his break-through album.
Yeah I did all of but two songs on that first record.

And then what, the Whole of Success… wasn't it?
The whole of Success… and then Rock of Life. And Rock of Life, I hear is going to be released on CD soon.

Oh really? It's been out of print for a long time.
Yeah, I hear it's going to be re-released.

Great! Re-mastered I hope.
I have no idea. They don't bother talking to any producer because once you deliver it, when you call the producer, it just means it's going to cost more money (laughs).

Fair enough. How did you find working with Rick?
Oh Rick was always really fun to work with. He was always fun and I'd known him, remember Speak to the Sky?

Yes, very much so. Classic Australian.
Well what I did, I worked on that with Robert Jeffrey Campbell and who was the producer?

Robbie Porter?
Yeah, Robbie Porter. And I was brought in by Crystal Studios because I was the only guy in town that knew that desk and could cut anything with a razor blade. Because when they worked up some of it at a studio in London, every track there was a click. And they couldn't get them out. They couldn't get all these clicks out. So I said let's just mix the thing and we'll take out the clicks with a razor blade. And everybody thought I was crazy so I showed them (laughs).

Literally?
Literally how you can take out slivers 1/16 of an inch wide and the click's gone. So I sat in the master room and de-clicked it after working on the mixes. That's when I first met Rick. And Robbie and I said, well this guy's good.

We're talking about a lot of years to break through though.
Yeah, in this country, Rick Springfield got caught up in that whole payola scandal.

Really?!
Well it was with Capital records denying that they ever tried to manipulate charts, manipulate radio. And he was just getting on the scene and was just starting to become a hit.

When was this, '72, '73? I mean you're talking about Speak to the Sky here, right?
Yes. I'm talking about Speak to the Sky. And it was right at that time that they were firing everybody at Capital because they were in the middle of this huge drama that all started when Grand Funk Railroad, when they decided to make the album go gold by pressing up 300,000 units and sticking them in a warehouse. Pretty amazing but they did it! Made the album a smash. Grand Funk Railroad, and they got caught. Al Corey was the guy that got caught. And they were running everybody out of town on a rail. Including Rick Springfield. And so Rick was…

Man that guy…, so sorry to cut in, but he's had some shitty luck with labels (laughs).
Welcome to the record business!
He had this manager named Joe Godfried that said, you know, Rick you got a good looking face, maybe you can act. Sent him off, paid for his rent, bought him some junky car, got him some acting lessons and started taking him to auditions and casting calls. And got him the job on the soap opera, General Hospital. And he became so popular on that thing that all of the sudden he was making money, he was buying a new car and his manager, Joe Godfried, was cool. But Rick always wanted to be a recording artist. Always wanted to be a singer and writer. And so he'd been working on this album at Sound City and the other studio for months and months on the weekends…
I was helping him and he said you've got to do something for me. You've got to build me a studio next door at the radiator shop. And he said OK. And so I went in and it was right around the time I was in the middle of cutting Pat Benatar's first record. In fact it was about two weeks after cutting 'You Better Run' and 'Hit Me With Your Best Shot'.
And on weekends, I would go in. And in two weekends we cut 'Jessie's Girl' and 'I've Done Everything For You' - which I found on an old Sammy Hagar live album. And I thought, well this would be a good song and I said, "Rick, why don't we do this one?" He said, "OK, but I want this other song, one that I wrote." So I said OK and so we worked on it, came up with the arrangement. I had great players and we cut it in...cut the basics in one day, did all the instrumental overdubs the next day, did all the vocals the third day and mixed it on the fourth day. Two songs and they were both hits.

Yeah, absolutely. And continually played on radio today, still. In fact some press seem reluctant to recognize he's even had more that one hit.
Well yeah, you know…….he had a bunch.

What was the change in working with him maybe ten years later on Rock of Life?
Oh it was great. Rick lived down the block from me in Malibu and we'd run into each other with Liam and my kids at the park. And Barbie and my ex-wife were friends. So it was just one of those things where he thought well maybe I should do it. And did this album and the record company came out and heard the track and they loved it. They were in love with this record.

Really!
And then they listened to the lyrics.

(laughs) Not exactly teen friendly stuff was it?
Well you know, 'Honeymoon in Beirut'….

(laughs) Pretty brutal isn't it?
Well, similar to the same story like with Foreigner with Head Games. They're coming off the Double Vision album, the one I did and we sold seven or eight million copies. They were primed and ready to be superstars. Super-superstars, and they come up with this album with every song basically saying, [off the record!]. 'Women and Fast Cars', 'Head Games'. Look at every one of those songs on that record was so anti-chick. And 75% of Foreigner's audience is female. So you know, I think that album returned gold.

Funny stuff. So the label were listening to the Rock of Life?
Right, well, they heard 'Rock of Life' and thought it was really cool and then they heard the rest of the songs on the record were so depressing. It wasn't 'Jessie's Girl', it wasn't 'Don't Talk to Strangers', it wasn't about teen love, it wasn't about, I love you so much I could die, you know? It was about relationship trouble. Fighting, anger and no passion. Some great arrangements and great playing of some really great melodies and stories that would curl your hair on the back of your neck. They were real good stories, cleverly said. But it takes a chick like Benatar to be able to pull that stuff off, the negativity.

The label didn't really support it, did they?
Well no. The label heard the record and realized that well, he's been on the label now for 10 years, we're done with him.
It was at the point where it cost too much to keep him on the label.

Sad. You hooked up with Lou Gramm again for the Shadow King record, didn't you?
Yeah.

That was a misunderstood record. Even now, any time anybody mentions it on my message board there's like a huge debate. Like 10 people hate it and 10 people love it with a passion.
Well you know what's really good on that record? There's one song in that record that is the most miraculous performance that Lou Gramm has ever given.

Really? What track?
Last track, 'Russia'. That is a reference vocal track I would not let him sing it again. 'Russia' is so good.

A really moody track isn't it?
Oh yeah. Now that's written by Vivian Campbell and Lou. And it's just…will take you away the next time you listen to it. Just let the lyrics take you away.
Listen to how he just, you know…He walked out. After just finishing the lyrics, he walked out. He said, 'I just got to try this once'. And he wanted to sing it again and I wouldn't let him (laughs).

Really?
Yeah. I said 'Oh no. Oh no. There's too much passion in the vocals. He was so relaxed. And he just told the story. It was fabulous.

Fantastic. Do you think… the album really didn't do a lot.
First off, anytime…if you're Lou Gramm, you do a record, you call it Lou Gramm. You don't…He got into this whole thing about wanting to be part of a band. And then the other thing is that he wanted to leave Foreigner. Now, at that time…and he left Foreigner. Now Atlantic is never going to let that album happen. If it had twenty hits on it, they weren't going to let it happen. Because where did they want Lou Gramm? Back in the band. Because Foreigner was a staple for them. Who's that kid that they put in the band?
Johnny something or other.

Johnny Edwards, yeah.
Johnny Edwards.

Didn't work did it?
No. Talented kid. Real talented kid.

So did Shadow King fail because it wasn't called Lou Gramm?
I think that's one reason.
And the other reason is that there were problems within the band. There were emotional hardships going on. Lou was having a really hard time with his wife during it. He was on the West Coast, she was on the East Coast. And Vivian Campbell was just this great player and the rest of the guys in the band were good players, real good players but it really wasn't a band. A bunch of guys playing star. So it didn't come off as a band. So there's a lot of little reasons. A lot of them were about performance. There's that one song on there that just makes hair stand up on your arms, 'Russia'.

You've been a part of Night Ranger's Man in Motion, another under rated classic.
Yes, you know, I always thought that one was going to work better. But it was on Camel Records/MCA and I think they didn't really have enough money to promote it right. It was at the time of independent promotion getting really expensive. Not as expensive as it is today but expensive. Kelly is a real good singer, you know, and I really liked the way he performed and the bass player of…I'm brain dead…, the other singer…

Jack Blades.
Yeah. Yeah, Blades was real good too. I mean they're both really good, and great guitar players, great guitar players. They did, they played so well together. It was great. I really enjoyed playing with that record because they would just walk into the studio and they performed this stuff. It was a band. Oh well. That's the one of the three that didn't go gold.

Yeah, exactly.
One in four so you have to do three others.

I talked to another producer, Eddie Kramer a while back who was sort of in with Eddie Money for a long time and he just had some great, screaming funny stories about Eddie Money to tell. Did you have fun working with him?
Eddie Money, at the time it wasn't fun because he was trying to decide what he wanted to do. He was totally being controlled by PGP Program Presents and he wasn't the crazy man he was. Like when I was working with Santana he was the other act on PGP that was making money. So he was the crazy man and on all the tours. So it was kind of fun.

I think when Kramer worked with him he had some drug stories. Pretty terrible.
Yeah, well you know, I'm trying to stay away from all the drug stories because, you know it was the '70s and '80s. Drugs were a way of life for the entire industry.

Was it really was as pronounced as… drugs were just everywhere?
Oh yeah. Yeah, it was everywhere. I mean it was in… it was how records were promoted, it was how record deals were signed, it was…
When record company presidents, the artists came in town, the record company president would score the drugs for the artists you know (laughs). It was some of the most amazing, amazingly stupid thing you could ever possibly imagine. It has taken its toll. I think the funniest thing though is what I call the Bic syndrome. You do an album with an act and it does really, really well. And this act is out there playing in front of 18,000 people a night. And you know that one time during that concert. Usually right as they're getting ready to leave the stage. 18,000 people flick those Bic lighters and start to scream 'You are the Greatest.' And they walk off stage and then they come back and play a couple more songs and they scream it again. 'You really are the greatest!' And you know, they play 18 months of concerts of which they're playing four days on, three days off. Whew! That's a lot of concerts.

Yeah.
In front of millions of people that are all screaming you are the greatest. And then you get back to the studio to cut your next record and they write some song about this old rotten apple core (laughs). And you suggest that maybe they rewrite that song. And they actually physically and mentally look at me and say 'No, because I am the greatest. How could all those people be wrong?' (laughs)

You came across that a lot?
I think every single act I came across said that one time or another. It happened to them. Because it's human nature. You just have to some how be patient enough. And as you work with artists you find a way where you can say, 'You know, you played that thing when you were tuning up yesterday. Why don't you try putting that line in?' 'Ah, what line?' 'You know it kind of went like this.' (sings some notes). 'Right there, right there. You played it yesterday. It's your line.' 'Ah, how did I play it? Sing that again.' (laughs).

So you have to have a tape rolling at all times then? (laughs)
No, I had my brain tape running. Running at all times. You know, they never played that line when they were tuning up or warming up. But you get them to say, where they can claim it as their own.

Oh Ok, Ok.
You're getting it now.

I'm getting it!
And all of the sudden you get past all of the B.S. I am the greatest syndrome and where they think that it's theirs. They claim it as theirs, they play it. And if it works, great, and if it doesn't work. 'I was wrong. It doesn't go there.' And I take the blame instead of the artist. And you start massaging it. You massage the tunes.

You honestly don't get paid enough for what you do. (laughs)
Oh believe me, I can tell you that, in the immortal words of Don Henley, you can never make enough money. But it is one of those things where I look back today, it was fond memories of some really great times doing what love doing more that anything and that's making music.

Yeah, yeah, fantastic!
So when this buddy of mine, Mark Hopkins, who I met when I was at Mackie, says that he has this friend of his, Paul Bonrud

Oh yeah, yeah.
And he tells me, you know, he's a pretty good guitarist and he asked if I would come over and mentor him through a couple of mixes. What are you going to do? Of course you got to. They're working on an analog non-, no memory, no automation, little analog, cheapo console. Real inexpensive gear. And you know, I'm having the time of my life. It's taking me back to a time when I had to build up every effect, I had to come up with things. I had to… I call it manual-omation. Instead of automation it's manual-omation. And you know, I'm really having a good time. All I'm doing is just mixing this and helping him out. And it's much better than it was before, it's not great. There are some great ideas, really good singer and that makes it fun. But there…it's stuff that they all cut at home. And I've never been involved in a record that's cut at home, ever. So I'm really having fun.

What caused you to stop producing? Did the grunge scene wipe you out as well?
No, I was convinced to record this album with Emerson, Lake and Palmer. And I signed on the dotted line and I had to deliver. Six months later and I was ready to kill myself (laughs). It was the hardest, most involved, most uninspired record that I had ever been on and it totally burned me out and I said, I don't want to do this anymore.

Stress, depression, pressure. Everything that works against you. And so I got a phone call from a guy named Greg Mackie, and I'd heard a little bit about him. And he wanted me to come down and talk. I met him at the studio and we're talking about consoles and so he brought this little tiny 1202 mixer to me and handed it to me. He said, 'Here. Hi, really great to meet you. Here. And I said, 'What's this?' And he said, 'That's the mixer.' And I said, 'No it isn't! That's the mixer.' And I pointed at my 96 track Diad. He laughed and it was kind of tongue in cheek and joking and we spent all afternoon talking about consoles and professional quality components and professional stuff and he dug around in my brain about where I'm not just a user but I know a lot about how they operate, what you want to have. And I know about marketing and I know about… because producing records and producing a product for a manufacturer is pretty much the same. You do your research, you try to get something that the user wants. You do that for a record. You find something that the user wants or the listener wants.

Yeah.
Same thing, so what we did is, he brought me in on the development of the DAB and then he pushed this piece of paper across the table and he said, 'I really want you to come work for me.' I said, 'Get out of here, you can't afford me.' Then I opened up the piece of paper. (laughs)

Yes you can? (laughs)
Well I guess you can, can't you? And he was really used to getting his way. So like a small version of a Bill Gates, getting his way. And he put together this team of super talented people and he wanted to come up with a professional product. Soundscape, IO8, 96, STR, HTR, NDR, Mackie Control, Mackie Control Extender, C4, Baby Huey and a bunch of new stuff that I left there halfway done. But it was stuff that I'd find, stuff that I came up with, did my research, prepared the marketing and the rest.

Fantastic.
So the whole time I'm up here doing it, I'm thinking to myself, "Why am I up here doing this?" Because I know what to do in the studio, I know how to make this stuff synch. This is really fun and I thought it would be a lot less pressure because… I went up as just a consultant and they made me a project manager, then they made me a supervisor then they made me a director and then they made me corporate director of the corporation. And I'm going, I'm not doing what I came up here to do, I'm doing corporate junk. And it was one of those things where I was just another corporate cheese. And I didn't enjoy it so we parted ways. Greg Mackie and I are still very good friends, he was bought out of the company just recently and that's when I decided to leave, because the reason I came up here was for Greg Mackie and Peter Was. So it was time to leave. So for the last two months I've been trying to decide what I want to do and I've been very active here with N.A.R.A.S., National Academy of Recording Arts and Sciences.

Yes.
Grammy people. And I've been voted onto the board of governors up here and was voted to be a national trustee along with Phil Ramone and Al Schmidt and Jimmy Douglas and Jimmy Jam. You know, the guys. The Guys. And so I started becoming more involved in advocacy against illegal downloading and archival and standardization and stuff like that. I became…I've become more and more involved in it. To the point where I'm really involved. I may be going…they may be put me back there and to work full time at N.A.R.A.S.

Where are they based, in L.A.?
In LA, yeah. So you know, keeping me out of the studio is hard to do. But yet at the same time somebody has to look out for all of the guys who are coming up. And the new artists, somebody has to look out for them because for the last 10 years, all of the earlier works, of this generation of new artists that are out there are lost. Gone forever. Because they were done on some computer that won't boot anymore, was saved on an old SCSI drive or the drive won't even turn anymore or it was a single wide, slow SCSI that operating systems don't even touch yet, you know. I know personally that Pro Tools is going to stop supporting any project that was done in Pro Tools 3.0 or earlier.

Right.
And so all these projects, all these songs are lost forever. So it's…who knows when the next person turns on Pro Tools and starts doing their project, is going to be the next big thing that it's going to be, that is going to change our lives. Who's going to be the next Nirvana? And all of the early works are going to not be there. Unless somebody at least knows enough technically, steps up to the plate and somehow protects that music, protecting that art from being lost.

Right.
You know, so it's my advocacy position and it seems like that's where I'm headed. I don't know, I'm so…I'm very passionate about it because I know what has happened to my early works that I did. My God, it's still selling. And it's all still there because it was all on an analog tape and here it is thirty years later and they can still play the analog tape. My God, let me tell you, a CDR, if it's a green CDR…4 to 5 years and that's it.

Really?
Oh yeah. Gone. Because the hydrocarbons are attacking the pits on the green ones. The gold ones they now know that they last seven years. But they still don't know if it's going to last 50 years. I mean look at our heritage, our musical heritage. On analog. It's still there. But if it's on anything…I mean stuff that's being done today on a G-4. In ten years do you think a G-4 will be around?

No, no.
No, there'll be on G-8s and the G-4s will be in the computer junk pile. You know,
look all the stuff that was done on 8-Ms, BA-88s, those things won't synch up or play those tapes in a matter of years from now they will be unplayable. And you know, it's… those are all the works, the early works of some of the best writers out today. All of their early works are on 8-M. They're all going to be in the computer junk pile.

So you're basically trying to get publicity and fix these problems.
Actually what I'm trying to do is …for instance, did you know that if you take all of the unauthorized sites ad add them together (for illegal downloading), and you add up how many songs are downloaded per year and attach a retail price on that, do you know what it is?

It's hard to imagine.
It's 41 billion dollars.

Wow!
Right, this industry today is 26 billion dollars legally. 41 billion dollars of it is…

A lot of money.
Not only is it a lot of money, but anybody I know in the record business, every record company that I've ever dealt with, the people that are in them. By June of this year, 35% of them will be gone.

You know, I've heard about downsizing Sony. Already at work doing it aren't they?

Well how about Time-Warner? Here's AOL/Time-Warner, they had to take a 1.5 billion dollar loss. When they took that loss, they put it on their quarterly statement…big cut back.

Is there a solution to the whole mess?
Yeah, there's many solutions. There are many solutions and part of it is education. Because if a kid on his computer at night, sitting up in his room downloading all of this special, best music that he wants. He doesn't care that it's illegal, he knows it's illegal because he's heard enough about it. But he doesn't care. But you know, it's the law in America that if you download a song for free you are stealing and it's punishable by five years in jail and $250,000 dollars per song. So yes there will have to be some enforcement done, there will have to be some examples made. Too bad but you know, it's out of hand. There are encryption methods that everybody's afraid of doing because they say you're going to piss off the listen. Well the only listener you're going to piss off is the one that can't download for free. But DVD-A is definitively a… you know the DVD-A two sided disc is a way of doing it because you can put a standard CD on one side and the DVD-A on the other side and the DVD-A sounds 5 times better than the CD and it has all this extra stuff on it and DVD players are as cheap as CD players now. And what it will do is it will…OK we're going to be totally compatible but then in three years we're going to stop making the dual sided disc and only have it the single sided disc, the DVD-A. And by doing that every single song, every song is tied to…first off the file size is 5 times bigger and when you tie it within the bit stream to video clips, all these extras, the file size for an album is 5 gigabyte so you have this 40 gigabyte drive in your computer. A gig is your operating system, a bunch of games is another 4 gig so you only have 35 gig left. Oh gee you can have 7 albums.

Not 700 as it is.
Not 7000 like it is now. And you can not, there's just physical file size is one thing, the other thing is the watermarking technologies. The challenge response software that can be put on the front edge of the bit stream. Where for it to play it challenges you to put in a pass code. Your computer can put it in automatically if you got it. If you don't have it, it throws the file away. Unrecoverable data. All sorts of things. There is search tools that the government has been using to scan the internet for keywords like MP3. Bang! Or any song title you can scan them and find the files. The internet is not anonymous. There's an IP address to everybody.

Let's talk about something just briefly, I've been on the phone here a while so I'll let you go, you've been great, but let's talk about something that I'm doing for example on my site, I put 1 minute edits up on just about everything and people love that, you know, to sample it. But every month I do 6 full songs. Not new releases, I just do sort of revisiting the classic tunes to promote the artists and folks love it.
Do you have the licenses for those songs?

No I don't. I've been doing it since I've started so in essence that's, what I'm doing is obviously…
You're pirating.

Yeah.
If you enable somebody else to download it and keep it. Now is it just being able to be heard or is it able to be downloaded?

No, it's an MP3 downloadable. And I basically…
Why don't you make it something that can just be heard but not downloaded?

I might have to, I might have to. I basically put it there saying, hey, here's a song off this classic album, it you like it, go buy the album.
Well you know, the thing is, is that a song or a part of a song or something like that, you know that's not the problem. The problem is the file sharing. Kazza. Kazza has 2.8 million people on their file sharing at any one time.
Are file sharing at any one time, at any instance of any day. Isn't that amazing.
1.6 million copies of their software is downloaded every week.
And what are they getting out of it? Banner ads. And let me tell you, they're selling those banner ads like crazy. And they're killing the music business.
For the price of a banner ad.

The purpose of my site is to generate interest in albums so people go out and buy them.
And that's what you're doing. And you know, there are ways that… We need to embrace what you're doing and the record industry on a whole needs to embrace what you're doing.

Unfortunately I talk to…, it's great talking with indie labels and independents but I talk to a major label and it's like, 'internet, no sorry.' And they hang up on me (laughs).
Well yeah, the reason why is because it's stealing their jobs. The internet today is taking their jobs.

Right.
See, the only sales channel that the…Where does the record industry get the 28 billion dollars worldwide that they get today? Where do they generate that money?
Believe it or not, most of it is in the record store. Their retail channel. That sales channel is what they're paying themselves, they're paying their infrastructure, their admin. costs and they're paying signing costs, their legal costs, manufacturing costs. Everything is all from retail purchase. Now in this day and age, if you want a record that is only available in Southern California, you can't hop into your car and go down and get it, you're a little bit too far away. But you can download it because it's convenient. It's easy. You can also download the cover, print it and get the jewel box. Put together the whole package. But the record companies don't want to do that because they're so scared of rocking the old apple cart. Because their retail channel is 27 billion dollars strong.

Yeah.
If they start selling it on the internet themselves, their retail channel gets upset. So the retail channel then says well I want special deals. I want to be able to sell this record for $11 instead of $17.98 so I can keep the customers coming in here. Because when you buy the real thing, you're buying the experience, you're buying an event. You want to buy the whole album. You want to have the proper printing, the same sequence, all that stuff and the higher quality that you get on CD than for MP3s. And you get a glass stamped mass product instead of a CDR that the first time you scratch it, it will never play again.

Yeah.
But you can't afford the real thing and it costs you a dollar to download it and fake it on us. It costs you a buck. But if you buy the real thing, $17.98. So we have to figure out how to pull in margins and get a lower price retail product. We're starting to like $11.00, $10.99.

That would be great.
Because kids today know that they can make their own for a buck.

Yeah.
So the record companies are making it for a buck so how can they mark it up ten times? Just because it has some ink on the top.

It's a complex issue isn't it?
It's a very complex issue that is going to take a lot of work. And that is why Bill Portnau has spent a bunch of time talking with me this last week. He and I had a meeting talking about how we can do this. Bill Portnau, president and CEO of N.A.R.A.S.

Right.
Because Hillary Rose has stepped down from the RIAA. And so who is going to take up the fight? And it looks like it's gong to be N.A.R.A.S. And so there's a lot of issues, there's a lot of remedies. A lot of them and it's…, got to look at the remedies that the film industry is doing and apply it to records. Because it's keeping the film industry in business. Not too many people downloading a DVD movie. Which they're all available on Kazza or Morpheus. Everything's available. You can just download it. But who wants to have that movie? Because it's a bigger fine. It's a $100,000 and ten years in jail. Or no it's $250,000 and ten years I think. But there's a big FBI warning on the front (laughs). In red ink.

That's always alarming!
Yeah, you push play on any VCR and there it is. FBI warning. Now on a record, you know where it says anything about it? In very small print at the bottom it says, 'all rights reserved'.

Yeah (laughs). What does that mean?
That's it! You know that's the first problem. Let's start and… you know how we've trying to teach kids to not do drugs, not to smoke. But it takes a generation. Record industry doesn't have a whole generation.

Yeah. Well this has sprung up in like 4 years hasn't it? Three years or five years.
Well we put Napster out of business and as soon as Napster went out of business, then there was Morpheus, Kazza and so it was over the last 3 years that they've all come in. And I know that I see my royalties going down.

Really?
Drastically.

Seriously?
Yep. And it's not as bad as the new artists. New artists, because kids that are downloading stuff are downloading new product. They aren't really downloading classics. But I've seen an 18% reduction.

Wow! Ok.
You know, when Napster was happening I saw 18% less. Napster went under, the royalties rose again.

It's interesting to hear 1st hand the experience of somebody who's been involved in different eras – and different sides of the great machinery of the industry.
There's so many things that can be done and not any 1 will solve the problem.

Yeah, but a whole bunch will.
It will be all of them. Look at what Microsoft does on a daily basis. It's unbelievable.

Really?
It's unbelievable what they do. They have a whole department, a whole building - that's all they do. The record industry doesn't have that. They have a Chief Technology Officer and a couple of lawyers. That is not going to get it done. You've got to approach it the same way, because we're talking computers here. The person I would team up with and make this thing work... I would go down to Redmond. I'd get in my car and drive to Redmond and have a meeting with Bill Gates. That would be the first place I'd go, and I'd become aggressive about it. But I would also team up with the person in the company that operates the operating system for 98% of the computers in the world.

Ok…that's what the music's getting played on and downloaded on.
Yeah, it's all working on Windows. That's where I'd go first and I'd start having a forum, because they have a whole division of their company that protects them. They're losing billions too. But it's a lot better now and that's why they started this thing up. It costs a lot of money to do it and that's what they're doing.

Well, look, that's probably a pretty good point to leave it where I sort of had stuff to ask you about. Can I ask you a favor?
Yeah.

You've touched on a lot of really interesting stuff that I know will get some people thinking and some conversations going. Maybe we could do a follow-up Q&A for those that have questions arising from what we have discussed here today.
Yes, happy to.
I've got a book happening too by the way.

Fantastic. Tell me about it.
It's not a "Tell All" book, it's not a "How To" book, it's a book about just thoughts on how to create music. It's a production series and this is Volume 1. It starts from the beginning of the elements that are in hit records and the song and performance and sound like we talked about here. But it does it in great length and great detail.

Right.
And it talks a bit about the recording process. Recording at home, and can you do it and what's going on. Scenarios that seem to happen more than not. And then it goes into, okay so now you're going to record it at home, let's start at the beginning and talk about the source. Then it talks about microphones and placement and what do you record on, what are you doing, how are you going to record the most important element, what hat are you going to wear. And it goes on and on and on. And then it goes through the competition. The competition is fierce and collaboration is cool and how to protect yourself with copyrights and how to protect yourself against downloading -- which you really can't today, but people hopefully will by the time the book comes out.

That's going to be an interesting read.
It's a real interesting read. It's a fun read. It's not... it doesn't get too boring when it comes to technical stuff. It's more about trying to plant the seed in people's minds of how to do it their way. Not telling them that there are any rules, but giving them the rules to start of to because if you know the rules then you can break them.

Yes.
It's an entertaining book, but very informative for a someone before he goes out and spends $20,000 to record an album. It's almost done. I'm in my second re-write right now.

I look forward to that, because I do know a lot of young bands would probably find that handy.
It will be incredibly handy for anybody who's thinking about getting into this business or wants to have a home studio or record at home or record his own album or anything. It's going to be so handy before he spends a bunch of time and energy to learn a little bit about the stuff.
Where to get help, where you can do it yourself, where you don't need help. It's fun. It's a fun read and a good read.
I'm going to do that little bit of that self promotion and when it comes out I'll make sure you get a copy and you read it. If you like it, you can start sticking stuff up on your web site.

Awesome. You can count on it.
I would love to get a quarter of a million knowing about it a month.

Thank you, Keith. I appreciate it. I could talk to you endlessly and I could probably go on all day but this has been great.
Thanks again and we'll do that follow up if any questions come back.
That would be great. Well thank you very much.


If you have any questions arising from this interview - e-mail them in, or just let me know how you enjoyed the read!



More information:

Keith Olsen Bio:
Keith Olsen is an industry celebrated producer of such notable artists as: Fleetwood Mac, Foreigner, Pat Benatar, Rick Springfield, Santana, The Babys, Sammy Hagar, Whitesnake, Ozzy Osborne, The Scorpions, Heart, just to mention a few. His many soundtrack albums include: Footloose, Flashdance, Tron, Vision Quest, Top Gun, That Was Then-This Is Now and many more. See:
He produced and engineered more than 125 full albums garnering a 1 in 4 gold album ratio and was awarded 6 Grammy's. He has sold over 100 million units at retail.
During the late 90's he was headhunted by Mackie Designs, a pro audio equipment manufacturer, to design, develop, and define higher end very professional products for their newly started Mackie Broadcast Professional Division.
Being an advocate on issues concerning the industry, its problems and challenges, he ran for the Board of Governors for the Pacific Northwest Branch of the National Academy of Recording Arts and Sciences. He was elected to the post of National Trustee of NARAS in 2001. From this position he has had ever increasing visibility is areas of Intellectual Property Rights, Illegal Copyright Theft, and archival of past works. Being in close communication with noted alliances for the structuring and preservation of these rights, Olsen has worked tirelessly toward solutions to benefit all property rights owners. The purpose of archival so as to not lose the early works of the current generation of artists is currently the focus of Mr. Olsen's work.

Keith Olsen Discography @ All Music Guide: www.allmusic.com