John Waite: A complex journey...


This is my fourth John Waite feature interview in the course of running this site. This is my least favourite of all. The first three interviews featured a more enthusiastic JW - and were I think more enlighenting and insightful.
This time around I just felt like there was no passion in John's demeanor. He gives a little insight here and perhaps I just caught him on a bad day, but the JW I remember is the more animated character I talked to in the past.

Previous John Waite Interviews: 1 - 1997 / 2 - 1999 / 3 - 2001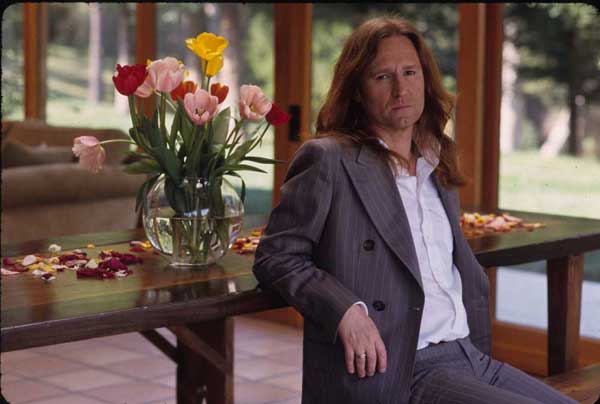 Great to finally talk to you again. It's been a long time.
Yeah, it's been a while.

It has been a long while. You're back in the States after Europe?
Yeah, I got back last week. We already played some gigs so we're just working a lot now. Just banging out the work as much as we can.

Yeah you're concentrating on live work at the moment. You are an in demand performer aren't you?
Yeah. It's something I'm really comfortable with. I just prefer to play live than be home and it gets me out of the house.

<Laughs> That's great. Look, it's been a long time since we've talked. I don't know if you recall but the last time I sort of had any interaction with you, was via a tird party…I had a Jesse Harms track lined up for a site compilation CD, but with your vocal on it. I was told not to use the track or under any circumstances.
Well, I don't think it's a good song, right.

No, look, I think it's a great song. Just about any song with your voice on it is going to be a good song, isn't it?
Umm, yeah, all that period of stuff either got released or it's just not that good, you know?

That's interesting that you should say that because there's a lot of stuff that hasn't been released, isn't there? There was a deal in place at one time with MTM Music for an album of unreleased material. That fell through, so is it now, basically your desire to leave it all unreleased?
Well, I usually put out what I write, but back in that period of Bad English there's a gigantic amount of demos because we couldn't decide on anything so we just kept writing. There's a big backlog of songs from that era because of that. There's not been other periods of my working on songs that… lots of stuff that I don't use.

Are you still aware of the fan demand for more material even though it may not happen?
I don't know really. When we play live it's generally packed and I'm trying my best to take it seriously. I've spent some time here with records that have been on smaller labels or… I've been in the wrong place at the right time and vise versa. It kind of puts you into a place where maybe you don't see things as other people see them.

Yep.
You get beaten over the head with a baseball bat a couple of times you become wary of throwing down but I'm very keenly aware that the gigs we play is packed and it's been very good for me to see that. I'm very keen to get in the studio and make a record.

Ok. Let's talk about what you're just about to release, the Downtown - Journey of A Heart release… What do I call it, a compilation… an album?
It's not a greatest hits and it's not a new album, it's like something in the middle.

You know how much I love your stuff, mate. I need to hear your perspective on this album because I'm not really sure I get it.
Well we tried to put something in the stores so fans could pick up on things that are on Temple Bar and The Hard Way and we have a duet with Alison (Krauss) which was like, knock me out, I was so in love with her, it was just great. It's a great song. It was like an abstract view of the last few years out there for people that might not be aware of the other stuff and a few greatest hits thrown in there to liven it up.
It's like trying to connect a lot of different dots on one record. It's a dangerous place to be but it was either that or not put something out and just go on the road and I really wanted to make sure that there was something for the fans this summer.

Okay.
In the meantime I'm working on new material that has a whole different attitude. This is a one-off. This is like a very strange place to be.

Yeah, okay. I actually said to the Frontiers guys, "I think I know what your game is here. I think you've signed John to get him on board and you're going to hit him over the head with what you want him to record next."
Do you have something in mind, obviously?
Well I do what I want really. I really like their idea of selling my music and I try to keep my finger on the pulse of what's happening between me and the audience. I'm not really into the past. The past is beautiful and it's mine but I always try to move forward.

Interesting comment from you there. It's exactly what I was thinking, you pretty much do… out of all the artists I cover, and I do so with a passion… You really do just do what you want, don't you?
I don't know any other way of doing it. It's like singing off-key. It's wrong. There's only one way of doing it. You can see all different sorts of bands doing it for different reasons and they're all valid. I just work through my own life the way I do. I enjoy the hell out of my life and I try to describe it in music.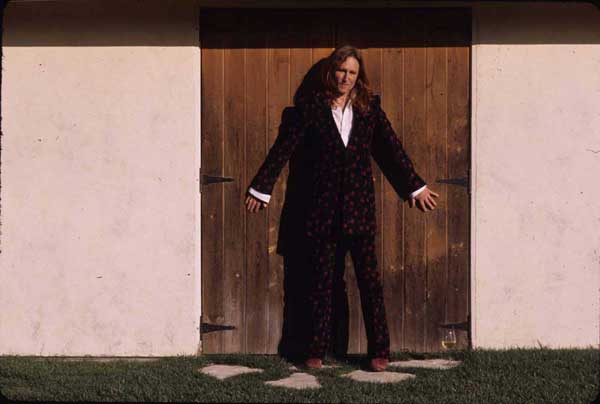 Do you have a lot of people pulling you into different directions?
No.

Then I'd better not… <laughs>
Yeah, I don't think I'm a pushover. I don't think people can really tell me what to do. I really mean it. That's the bottom line. It's important to me. There's nothing more important in my life. It's either my way and I'm happy with it or I'm totally miserable.

I've obviously got everything you've ever recorded and then a little bit more. So this album to me is, I've got pretty much everything on it, so I was looking for the 2 new tracks here and sure enough my favorite track on the album is "St. Patrick's Day" … easily.
Oddly enough, that was written with Glen.

I knew it! I haven't got the writing credits, John, but I just knew it.
Glen Burtnik, yeah.

You know how much I love Glen…
Everybody loves Glen.

He's an absolute bloody legend but you know what, I said to you in our last interview, the best two songs you've ever written, or at least for me, in the past few years are with Glen, and sure enough, there's another one.
Well all three of them are on one record so you can't really beat that. I was flying to New Jersey to meet him to spend a couple of days working on stuff and there was a picture on the front of the New York Times of the St. Patrick's Day Parade and I just arrived on his doorstep saying, "St. Patrick's Day". And about 8 hours later we had the rough draft of it. It's the only song that I've ever cut twice. There's 2 versions of it.

Oh, is that right? Where's the other version tucked away?
Underneath the other one. It's a bit of a "Strawberry Fields", there's both versions actually get mixed together towards the end so it's kind of a strange song.

That's interesting. It's got a great vibe. It reminds me of… it's got a Temple Bar kind of vibe.
Yeah, well it was in New York. I wrote that in New York and I recorded it in New York City -- that was completely at home at the time. I did record some of Temple Bar at Right Tracks so. It was an odd sort of feeling of déjà vu, really.

Yeah. Any other songs with Glen tucked away?
No. We wrote four songs, three of them are brilliant and one is just a pile. We always joke about the one that we never recorded because it is so bad.

It couldn't possibly be.
No, believe me. It was bad. But the other three are so great. That's just the way it is.

They're three of my favorite songs from you and as you said, they're all on this record which is great for those that don't know the others are "Downtown" and "New York City Girl".
John, there's a lot of players – I haven't got the writing credits – but I've got the musician credits, there's a lot of people on this record.
Well, there's a lot of tracks on it. There's a lot of different bands. I'm playing bass on it. I play bass on "Missing You", "Isn't it Time", and "St. Patrick's Day". Anybody that stood around and could play joined it. It was kind of like a free for all, really.

Did you record the album in one string of sessions?
No, this went on for 6 months. It's in Nashville, New York City and everywhere else. It's been a very complex record really.

I'll get to the "Missing You" duet in a minute, but aside from that track with the obvious country influence there, there is a lot of slide guitar. There's a lot of country influence on some other tracks here.
There's been country all over my stuff since the "Missing You" album No Brakes. "Restless Heart" was a country song and I've always loved country. I wrote "Restless Heart" for The Babys.

Did you really?
Yeah, I decided to wait for the No Brakes album to record it. It didn't fit on Ignition but it fit on No Brakes. Left to my own devices I would probably play a lot more of that kind of music. I mean "Masterpiece of Loneliness" is probably the vantage of that kind of music. It's what I'd prefer to be. I'm not really wild about synthesizers.

And you shouldn't be. You've got a great organic sound which is… "St. Patrick's Day" is a testament to that. I was just wondering whether you're still… if in the last few records Figure in a Landscape and The Hard Way this have been a more pronounced country sound, I was just wondering if that's the direction you're going to head in?
Well it's probably a bit more of acoustic guitar. It all started with Temple Bar being in New York City and being written in my apartment. I couldn't use an amplifier so I used the acoustic. But I prefer the acoustic sound. I've spent my whole life rocking kind of thing and I think there's a whole bunch of other stuff going on. It isn't that my heart isn't in rock and roll; I'm a rock and roll singer with acoustic roots, but then so again is Robert Plant.
People want to compartmentalize you so badly that they won't let you do anything that's un-self-conscious but I mean I don't really look at music as being one thing or the other. It's either good or it's bad. There's plenty of country music that's absolutely terrible.

Absolutely <laughs> There's plenty of rock and roll that is too.
Yeah.



So you've got the 12 tracks; why these 12 tracks?
I've never stopped to really work it out. I have no idea. It was hard to record The Baby's stuff because the originals were kind of strong. But they did have that big echoey kind of sound and it was great to pull them back into a tighter thing. Just the songs that we play live that people would know. We play all of these songs live so that was the basic reason for putting these on the same record.

Okay. And "Highway 61" your second tribute to sort of Bob Dylan?
Well, I just always liked Dylan's stuff. I mean when you are just looking to jam a song in the studio, everything you've done is like a jewel. It's just an approach. It's an experiment. The original is just an amazing thing and we would just get ourselves around a bit in New York.

There's a raw sense of authenticity on your vocal in there.
Well, thank you.

You truly believe the song, don't you?
Well, I always believe what I'm singing.

That's what I love about you, John. There's always that air of passion in your vocals and I think that's what your fans like about you in general.
I give it my best shot.

Stepping back a little bit from Downtown. Just on the Journey of a Heart subtitle. These songs are a very personal set of songs aren't they?
Well, yeah. It was trying to be a retrospective. It's almost like the song "Downtown". It's like walking downtown in New York and thinking about the past. The songs themselves are just elements of the walk. On a lot of levels it works because of it.

Is it easier to re-record the newer songs or the ones you haven't touched in 15-20 years?
Good question. No, the older ones I was more adamant about doing because I've lived with them a long time and you keep hearing the mistakes. It was amazing how ragged some of the earlier songs sounded and how the edits on the originals were rough. Some out of tune stuff and how it was just a wall of sound sometimes. And yet some of the songs were cut as a 3 piece band and we just went straight to tape. It's pretty hard but it was interesting to go back and look at it with fresh eyes and see how insane some of the earlier stuff was.

Obviously it had an impact on you listening to these songs.
Well, I play them every night so I think they just have a life of their own. It was just interesting to go back and recreate them. It was kind of weird. It was a pretty strange thing to re-sing something you sang 30 years ago.

Yes. You're a little bit older and wiser.
Yeah.

The new record label Frontiers. They've been chasing you for a while I gather?
I've been looking the other way. I've been very aware of them being a force in Europe. I haven't really got a reason to look for a label in Europe so we've been concentrating so much on America. But I'm very happy to be with them, they seem like they're very sincere and hard working and they have a high standard. I mean they're pretty good guys.

Yep. Definitely. Agreed on all points. Is there a U.S. label for this album?
No.

Just Europe?
Yep.

No release on your No Brakes label?
No I want to do something bigger. The greatest thing about No Brakes was that it was mine and I could just run around America. It was great. But if I'm going to put something out I want to move a lot of records into the stores so it's always there. It's hard to keep things stocked when you've got a small label.

Let's talk about that. You've got the Figure in a Landscape record out. The Gold Circle label went under which was incredibly bad luck timing or whatever. What was your thinking about trying to get the Hard Way record out?
I really wanted to tour. I possess those tapes and I remixed and remastered and I did some new songs and I did it over. I mean, Figure in a Landscape was a raw record. Some of it was really good and some of it I think missed the target. It's the first record I've made in a long time that I thought was patchy. So I was able to take it back and rework it and add the songs that were missing on the first version.

Interesting. I have a similar comment in my review for that album. I think I told you that. That's the last time that we did an interview, I think, the Figure in a Landscape record.
Yeah. I added a couple of acoustic songs which is something that I really wanted to get out there too. And, uh, just completely do it my way.

I love Temple Bar and I love When You Were Mine, and Figure wasn't as strong standing next to them was it?
No, it was kind of a weird one.

So what do you do next, John?
Hit the road. I've got 6 days off and I go back on the road again. We just got back from Holland. We did a gig the night before last in America. We're just really playing, playing hard and hopefully we're coming to a town near you. We're trying to play a world tour this year and get to Japan. We're going back to Europe. I play Rotterdam in about two months. We'll turn it into a European tour attached to that.

Great.
Everything's going at once. I hope the Alison duet is a hit because I've got such a high opinion of her.

Sorry, I missed that. Let's jump to that quickly. Why Alison? She does have a phenomenal voice obviously.
Well, she's my favorite country singer. I was laying on my back about 3 months ago listening to her new album and wondering how she does that. A month later I got a chance to talk to her and we went into the studio and cut "Missing You". It was like a lot of things aligned for that to happen. She's a tremendous person; I really like her. She's just so what she seems to be and she's so gifted. There's only a few people that I could really go up to the mic and sing with. I just think so much of her. She's great.

Was that her choice of cut or yours?
We asked her if she'd like to do "Missing You" and we got a phone call back within the hour and it was like, "Yes."

Great. It's nice to have that vote of confidence.
I feel the same way about her stuff. It's just one of those great moments that you can't manufacture; it just happened and it's there and it's beautiful.

Any plans to do anything with that song in America?
Well hopefully. When we get a release date. Get an album deal or something for it. I mean that would obviously be the choice single but we'll see. We're playing it all by ear at the moment.

Okay. Talking about all things being redone, etc, it's very nice to see Ignition remastered in the UK. Do you have finished copies of that in your hands yet?
Yeah, they sent me it. I did it with Howard Johnson. He's an old friend of mine. He wanted to do the interview so I just did it. It's one of those things you don't make any money on it or publishing or anything. If anyone asks for it, it's around.

It's a great, great record still today. A wonderful record. Do you have good memories of that time?
Yes, it was my first year in New York. It's very nostalgic for me. It really reminds me of that period of getting to know the city.

There's a great energy on that album.
Yeah. It was at Power Station and Bob Clearmountain and Frankie La Rocka and all those great guys that played on the record.

Fantastic. Last year you said you were writing obviously so the plan is at some point to do an all new studio album?
Yep.

It's been a while hasn't it? Figure in a Landscape, what was that?
Well, yeah, but I mean if I could get Columbia Records to say, "Let's make a record," I could just step into that world but I'm just trying to play as many dates as I can and get out the material that I can to people but without a major label it's a bit of a struggle.

Do you think that Frontiers might be a driving force behind helping you? I know they'd love a new studio album, I'm sure. Is the deal with Frontiers a one-off?
Yeah, it's just for the record but I'm sure everyone's very happy about it.

Yep. So they might offer you a deal for a solo album at some point?
Oh, that's how it's done in Europe, is it? I don't know how people do that sort of thing.

I think they'd …or anyone would love to see another album from you in due course. What style do you see yourself…
I don't know. I don't have a blueprint. You see so many bands that sound like they sounded 30 years ago playing the same songs they played 30 years ago desperately trying to make money out of it selling T-shirts and stuff. I find that kind of disgusting. Whatever that is, I want to do the opposite of it.
I kind of know what not to do by looking at that.

Yep. That's fair enough. I'm just wondering if "St. Patrick's Day" is sort of an indication of where you're going?
Oh, I see. That's just me and Frank Filipetti sat down and we had the New York band there and it sort of became that. And it was very difficult to add new songs to this record because some of them have a certain sound whether they produced it or not. It was very difficult, very delicate. And "St. Patrick's Day" sort of fit somewhere between like "Head First" and "Downtown". It had some sort of sonic relation. So it was kind of… it was hard to get, but it was worth the struggle.

Yeah, I understand. I think it fits in beautifully with the record. I'd have to say, it's my favorite track on there because it's obviously one I haven't heard before and it's great to hear new stuff from you.
Yeah, thank you.

So we'll hope to here more soon!
Well, it will be more. It's just the case of the summer is just on us and we're playing everywhere we can and this thing is going to come out, so we're looking forward to playing and that's really it. I want to just get out there and make a live record maybe and capture some of this.

I heard that might be the plan – a live album next. And there was one other record I saw at least mentioned probably last year, and that's Greatest Hits Plus Two. Maybe that was Capital that was going to put that out?
Oh, I don't know. I really don't know.

It was a best of with maybe two new tracks.
There's no new tracks.

That's pretty much what you've done here anyway, isn't it?
Well I guess. I don't know. Those people never cease to amaze me.

<Laughs> Always somebody clamoring for more, John.
Yeah.

So next up is a live album and then some time later on a new studio album to look for at least.
Yeah.

And right now we've got Downtown to play and enjoy.
Well God bless you and thank you very much.

Thanks, John. Anything you'd like to add, mate?
No. Buy the record. It's good. I'll see you on the road, you know?

Fantastic.
God Bless and nice talking to you again.

Thank you for your time.
Thank you, bye-bye.