Driving to The Bowl
JSS takes in the Bowl stage as crew set up the Def Leppard stage.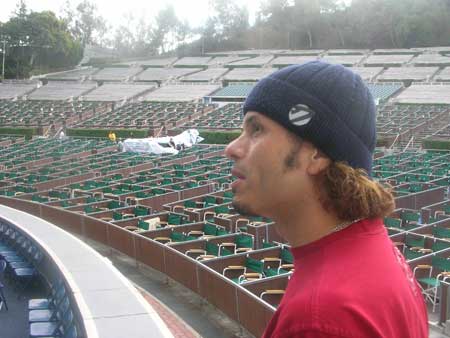 JSS on the stage runway, which reaches into the crowd. 'I'm going to live out here tonight' comments Jeff.
Unfortunately, in the end, rain made that near impossible due to the slippery surface.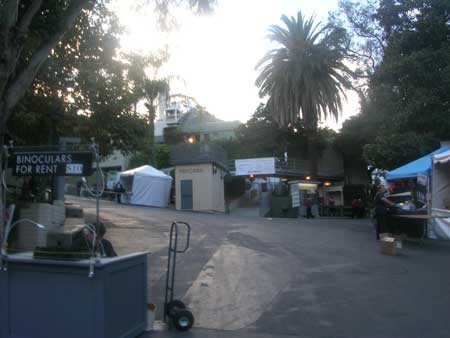 The Bowl entrance and merch areas, looking up then down.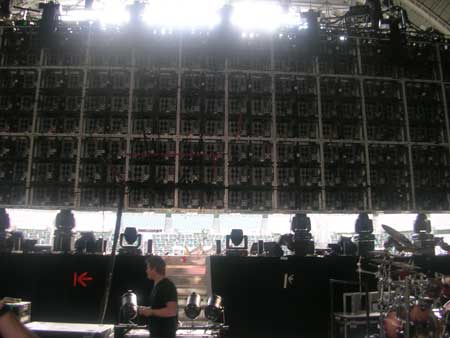 The back of the giant video screen.
Interesting to note that the technology is supplied by Nocturne, the company Journey created to sublet its massive light rigs and video screens to other acts.
Schon and former manager Herbie Herbert still co-own the company.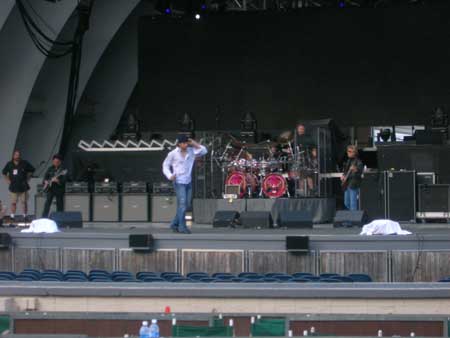 Soundcheck photos from the Hollywood Bowl.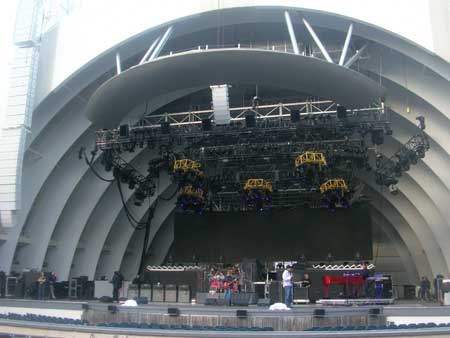 xx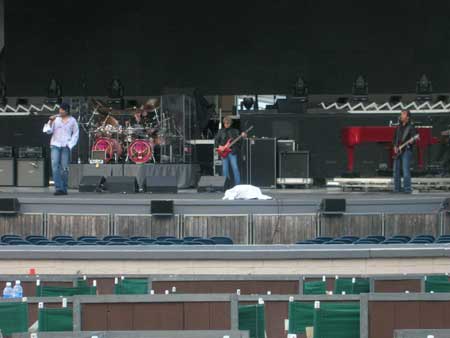 Eager fans queue early for the show, getting drenched in the process.
xx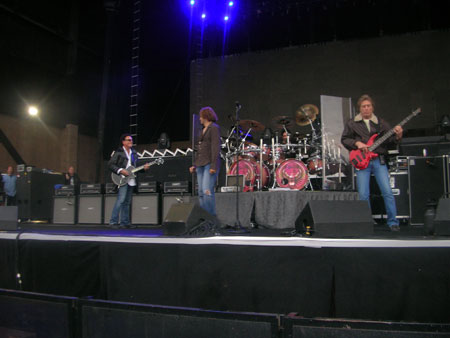 Hamming it up during the San Bernardino soundcheck.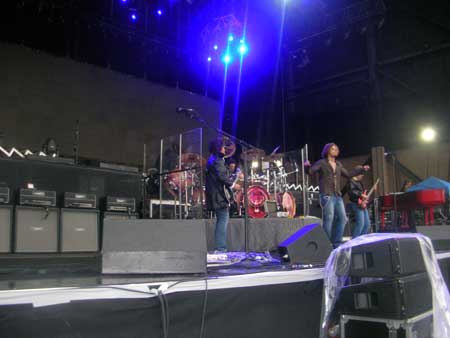 xx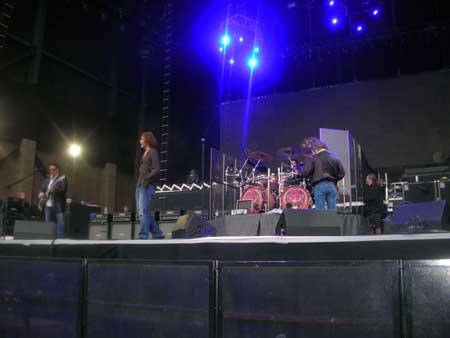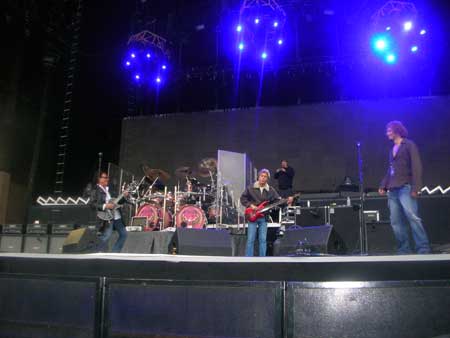 xx
Kevin Elson sets up the mixing desk again, this time with the benefit of a rain tent.
Neal goes walkabout in San Bernardino.
c. 2006 / Andrew McNeice & MelodicRock.com