Hollywood Bowl - Friday, October 13


I spoke about the rain earlier….it came as feared. About an hour before the band hit the stage at 7.45 sharp, the skies opened up and gave the early arriving fans an unwanted bonus.
Unfortunately the rain didn't stop entirely until more than half way through Journey's set. It had eased up by the time they went on, but the open stage was a mess, with industrial size buckets catching rain removed just before the band went on and crew trying in vein to get the floor dry.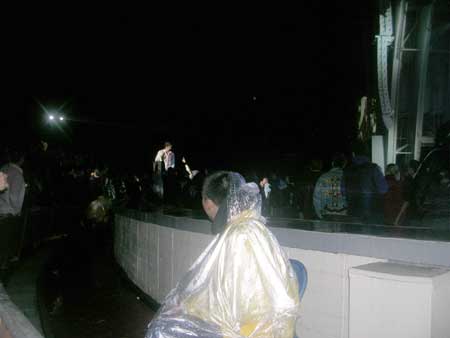 xx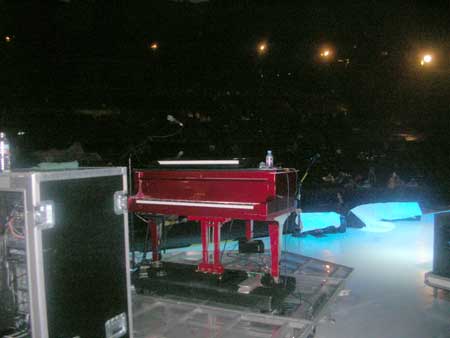 A wet and slippery stage saw Neal and Ross firmly planted in one spot, but the ever energetic Jeff Scott Soto wasn't going to be held up by anything and proceeded to use every inch of the stage as he always does.
That was until mid-way through the second song when he went down flat on his back. Undeterred, he sat up with a big grin on his face, playing it up to an appreciative audience.



A more hesitant JSS took things a little easier after that, but he didn't let that fall break his groove at all.
It was during Ask The Lonely that Jeff went down, but in looking for a solution to the slippery stage, Jeff peeled off his shoes 2 songs later during Keep On Running and found better traction wearing only his socks. Never seen something like that before…but in the true spirit of a band environment, Jeff held up his shoes to Deen, trying to crack the guy up at what he had been forced to do.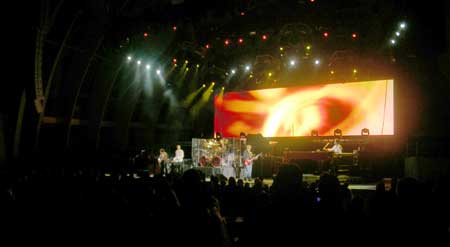 xx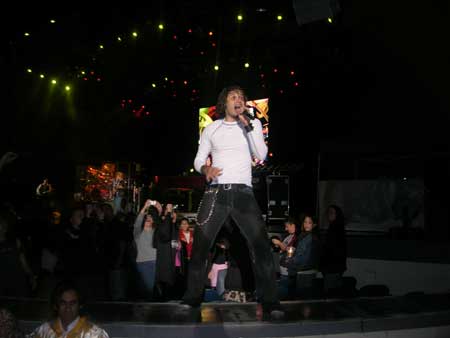 This is such an energized band, the guys are all visibly buzzing on stage and even the normally reserved Jonathan Cain has his fists pumping in the air and is all smiles throughout the set.
Ross never stops grinning and I love seeing JSS and Deen trade smiles and acknowledgements during the show. Even better Jeff jumps up behind Deen's drum riser and stands behind him while singing, then sharing the mike with him for a little of Dead Or Alive before jumping down and running over to Jonathan.


xx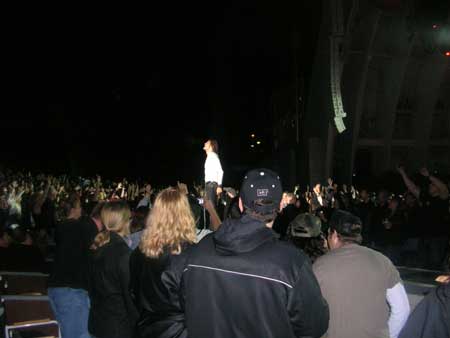 Yes, Jeff has his own style, but I think more and more he is adapting to Journey and I witnessed a whole new groove from the guy I have seen fronting Talisman and his own solo band.
He adapts to his surrounds and to the music being played – totally falling into the groove of the Journey classics.

Set List: Star Spangled Banner, Stone In Love, Ask The Lonely, Wheel In The Sky, Keep On Running, Edge Of The Blade, I'll Be Alright Without You, Chain Reaction, Lights, Cain Solo – Open Arms, Lovin' Touchin' Squeezin', Escape, Dead Or Alive, Faithfully, Don't Stop Believing, Anyway You Want It; Encore – Separate Ways.


c. 2006 / Andrew McNeice & MelodicRock.com